Lancaster County Sheriff Terry Wagner said the Nebraska State Patrol troopers and a Lincoln Police Department officer involved in the fatal shooting of two people from Wyoming after a chase Saturday morning acted appropriately.
"In consultation with the Lancaster County Attorney, our preliminary investigation has determined the officers were legally justified in using deadly force against both suspects," he said at a news conference Wednesday. 
Wagner said investigators reviewed video evidence from the in-car cameras and body-worn cameras of the troopers and officer and the Lincoln businesses where the two suspects had gone leading up to the pursuit that ended with the shootings under the Interstate 80 overpass at the 56th Street exit.
Christian Alexander, 26, of Evansville, Wyoming, died of his injuries at a Lincoln hospital Tuesday at about 3:30 p.m.
Hailey Stainbrook, 30, of Casper, Wyoming, died hours after Saturday's shooting.
Wagner said they were a couple.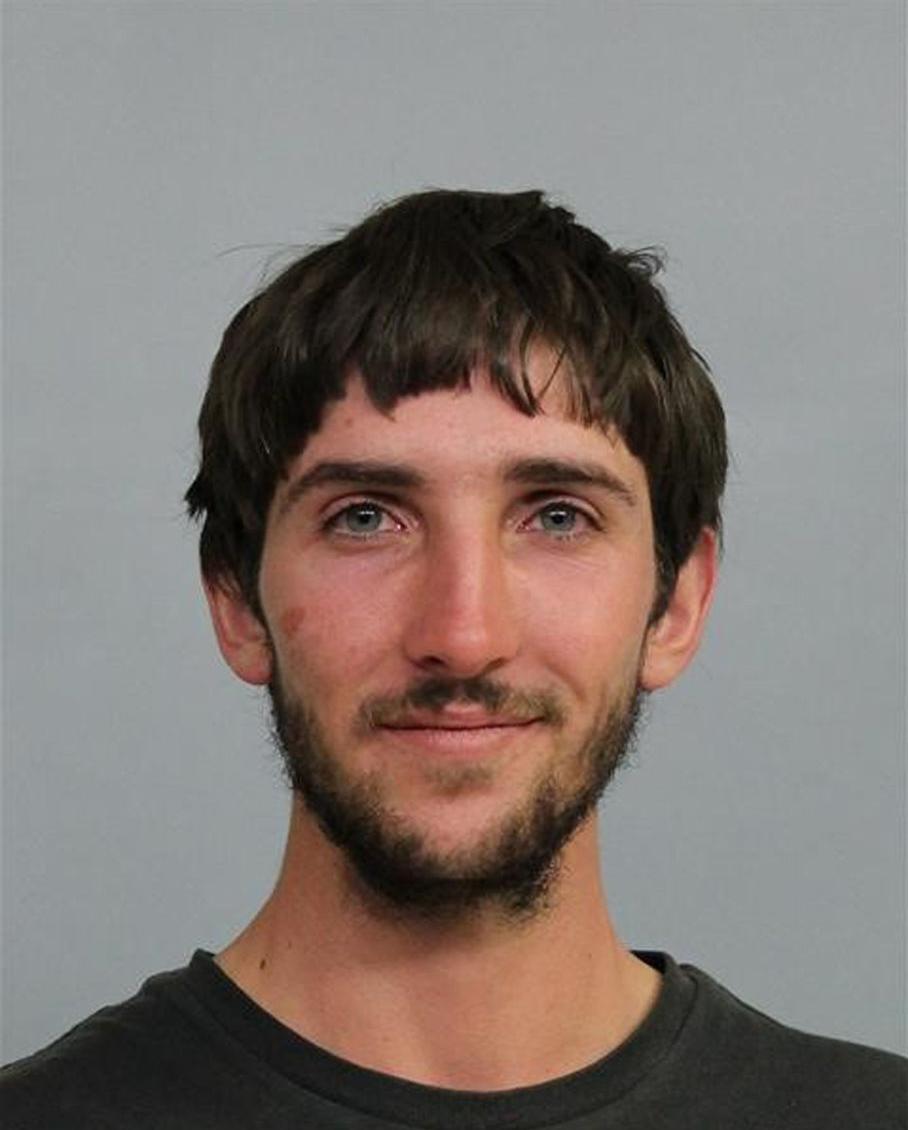 He said Alexander was shot first after pointing a gun at a state trooper, then at two troopers and a Lincoln Police officer, identified by acting Police Chief Brian Jackson as Jesse Hilger, after the stolen SUV he and Stainbrook were in came to a stop under the I-80 overpass.
Investigators believe Alexander also fired at officers from the SUV during the pursuit.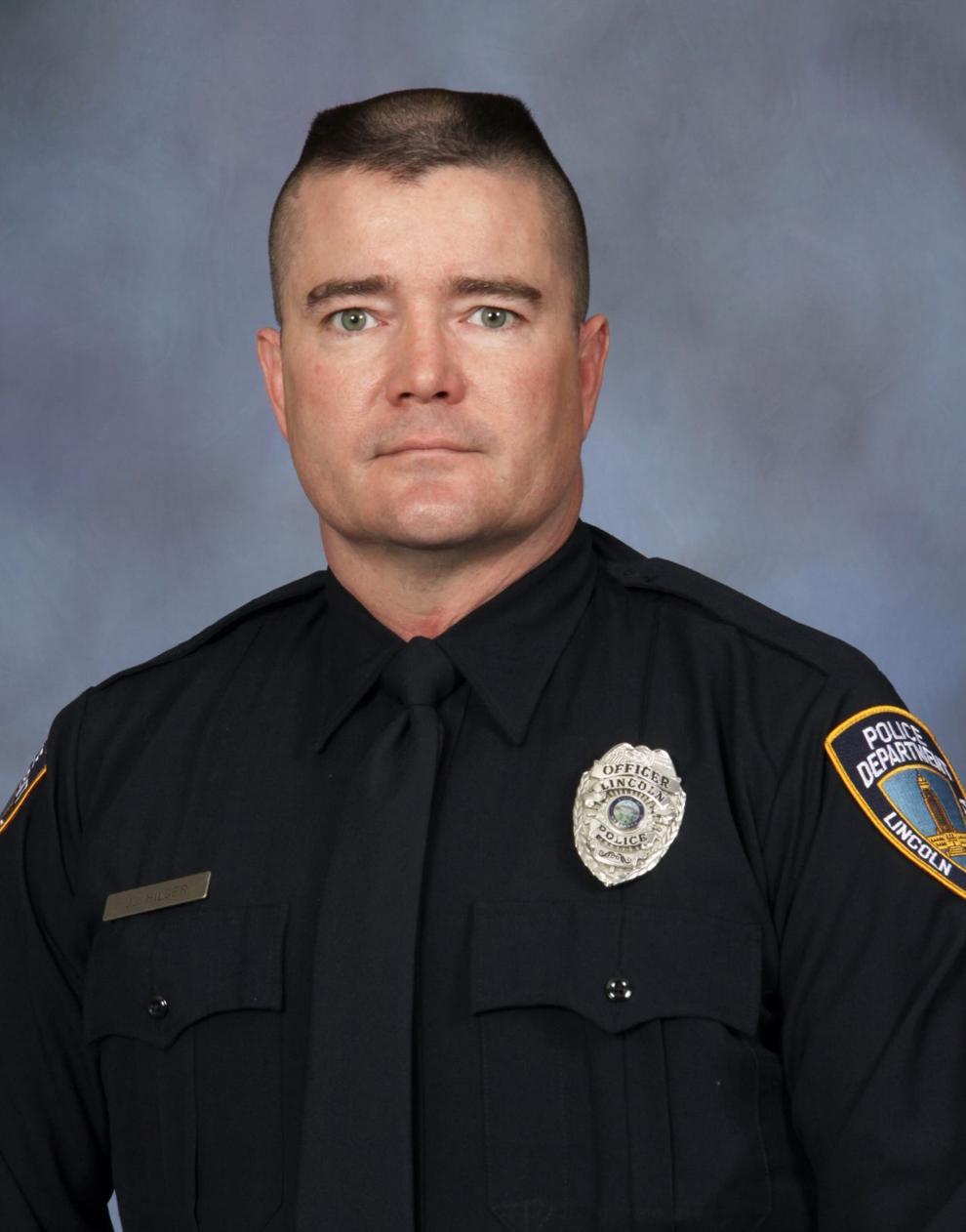 After Alexander was shot, the troopers and officer negotiated for about 7 minutes with Stainbrook to drop the weapon she had so officers could provide aid. When she refused and pointed the weapon at officers, she was shot by one of the troopers. 
Stainbrook and Alexander both were taken to a Lincoln hospital, where they died.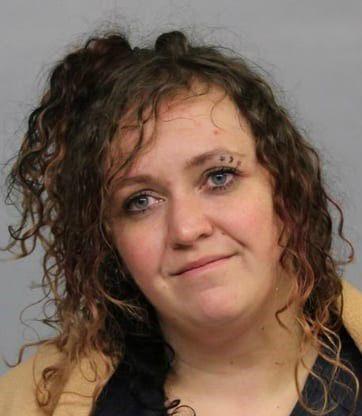 Wagner said investigators are still doing round counts from the firearms of the officers involved and matching that up with bullets and shell casings they found to determine how many total shots were fired.
He said they're also doing ballistic and forensic testing to determine which of the suspects fired a .38-caliber revolver recovered from the SUV. The gun was found loaded with a spent round in it, along with a .177-caliber pellet pistol, a Sig Sauer lookalike.
The revolver had been left in a Chevy Trailblazer the two allegedly stole Thursday morning after it was left warming up in a hotel parking lot in Cheyenne, Wyoming. 
The incident Saturday in Lincoln started with a report of an armed robbery at a northwest Lincoln hotel parking lot at 8:39 a.m. Wagner said the victim had met Stainbrook on an app the night before and went to the couple's hotel. That morning, the victim told police they showed a gun and stole his wallet.
At 9:16 a.m., the man learned that his credit card was being used at a north Lincoln business, then at 9:30 a.m. at a nearby gas station, where a state trooper saw and tried to stop the pair and the chase began.
It ended when a patrol cruiser and the Trailblazer collided underneath the I-80 overpass on 56th Street.
Wagner said video footage showed people driving around the suspect's SUV along 56th Street.
"We are very fortunate that no innocent bystanders were injured or hit," he said. "It's a busy intersection. It's a busy highway."
He said the incident was a culmination of several days of criminal activity from Stainbrook and Alexander.
"There was a very real threat to public safety with their continued driving and robbing people," Wagner said.
State Patrol Col. John Bolduc said Wednesday that the trooper injured in the collision continues to recover and may require additional treatment. The trooper was released from the hospital on Saturday.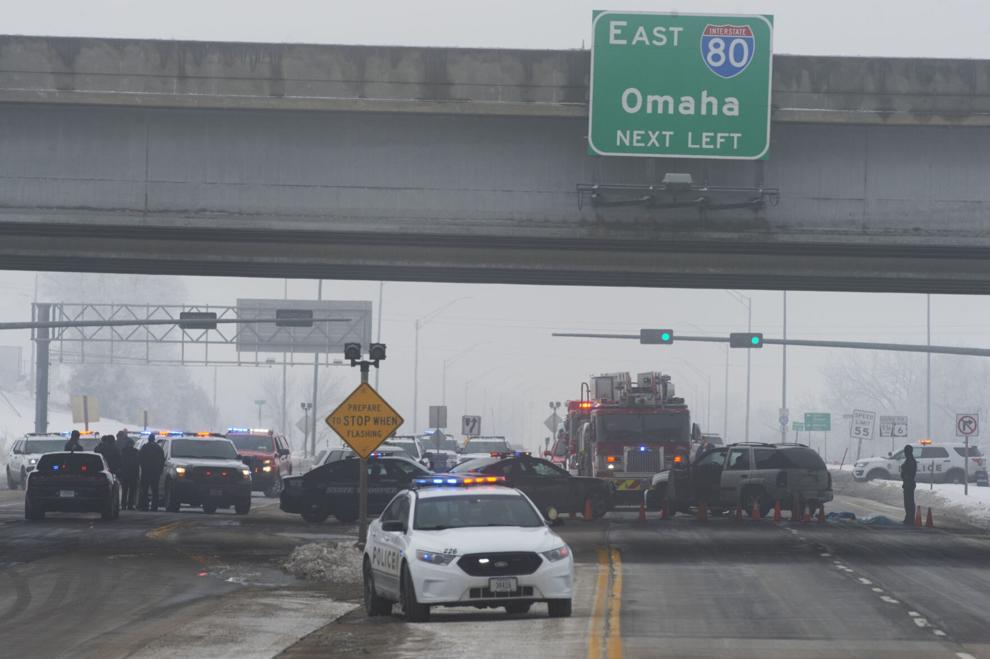 All of the officers involved in the incident have been placed on paid administrative leave, per the departments' policies. In a news release, Bolduc declined to name the two troopers involved, citing a "long-standing policy of not releasing the identifies of officers during internal investigations."
Jackson said the Lincoln Police Department is continuing its investigation into the incident.
"Any loss of life is tragic," he said. 
He said the department's thoughts are with the families of Stainbrook and Alexander as they grieve the loss of their loved ones.
A grand jury will be convened to review their deaths. 
LATEST MISSING PERSONS CASES