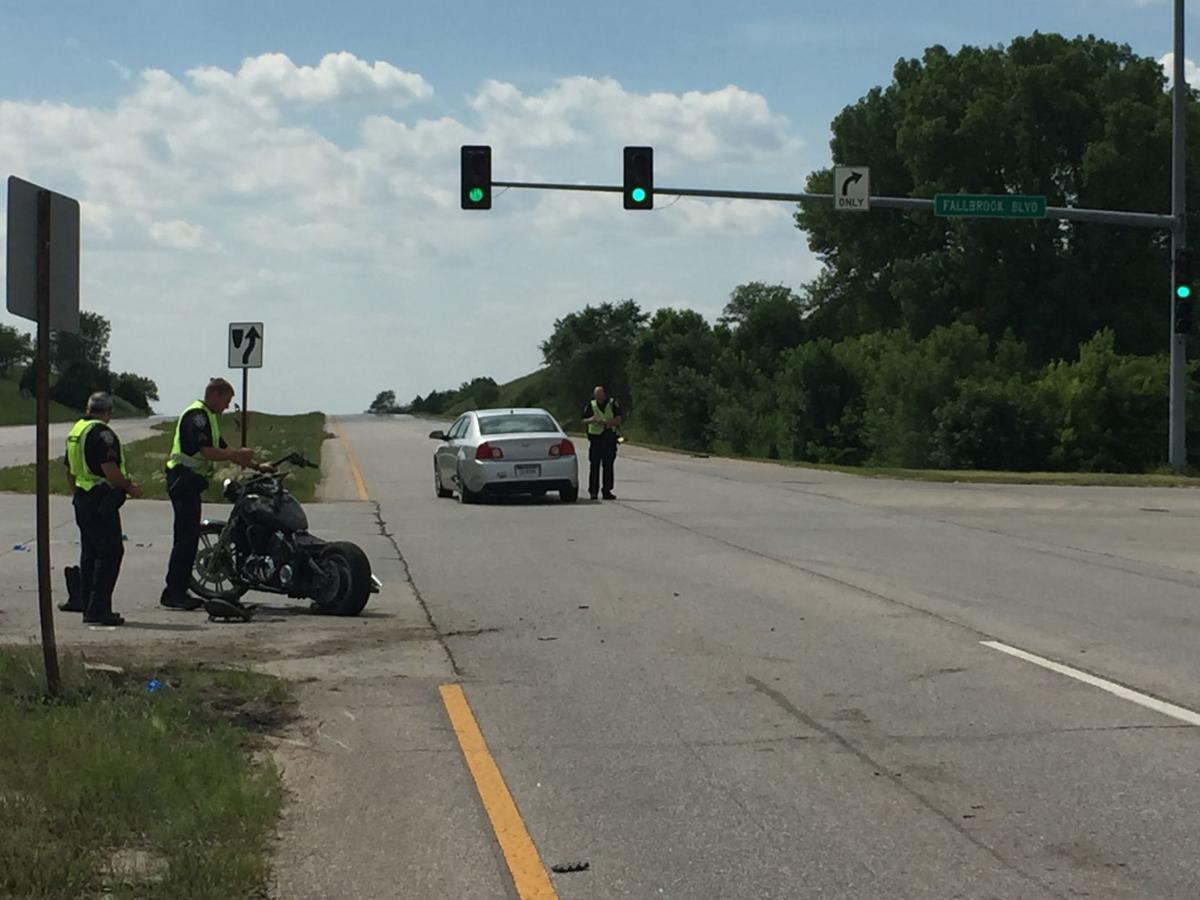 A crash at the intersection of U.S. 34 and Fallbrook Boulevard on Sunday afternoon left a motorcyclist with life-threatening injuries.
You have free articles remaining.
Lincoln Fire and Rescue and Lincoln Police were dispatched to the area at 2:52 p.m. after receiving reports of a westbound motorcyclist and westbound car involved in a crash, according to LPD Sgt. Mike Schmidt.
LFR first responders performed life-saving measures on the motorcyclist at the scene, and he was then transported to the hospital, according to Schmidt.
A section of Highway 34 was closed for more than an hour after the accident.