Bar-goers in the downtown area who hail rides from Uber and Lyft will have new designated pickup zones, the result of a police crackdown on drivers who stopped to pick up or drop off passengers on O Street.
Police working with the ride-sharing companies, city transportation and parking officials carved out areas on either side of O Street, creating about 25 stalls, in hopes of preventing what they saw as a dangerous trend at bar-break, Sgt. Max Hubka said Thursday.
Lincoln Police Department officers assigned to the downtown area estimated as many as 100 cars stop in traffic lanes on weekend nights to pick up passengers.
That trend increased the likelihood of rear-end crashes and side-swipe collisions from drivers making quick lane changes to avoid stopped vehicles, police said.
Concerned that Uber and Lyft drivers were stopping on O Street to pick up and drop off riders, police began warning and then ticketing drivers when they didn't change their behavior earlier this year, Hubka said.
Since January, officers wrote about 30 citations and issued approximately 100 warnings for unlawful parking or stopping in traffic, Officer Angela Sands said.
The violation is punishable by a $25 fine, plus $49 in court costs.
Previously defined temporary loading and taxi zones on O Street weren't enough to meet the demand for Uber and Lyft rides, drivers said.
And those zones, because of their location on O Street, led to more problems, Hubka said.
So police started working with parking, transportation and company officials to provide more spaces for ride-sharing drivers on side streets.
* Centennial Mall North, between O and P streets, on the east curb outside the Robert Denney Federal Building.
* Centennial Mall South, between O Street and the alley on the west curb.
* South 14th Street, from O Street to the alley on the east curb outside Sandy's.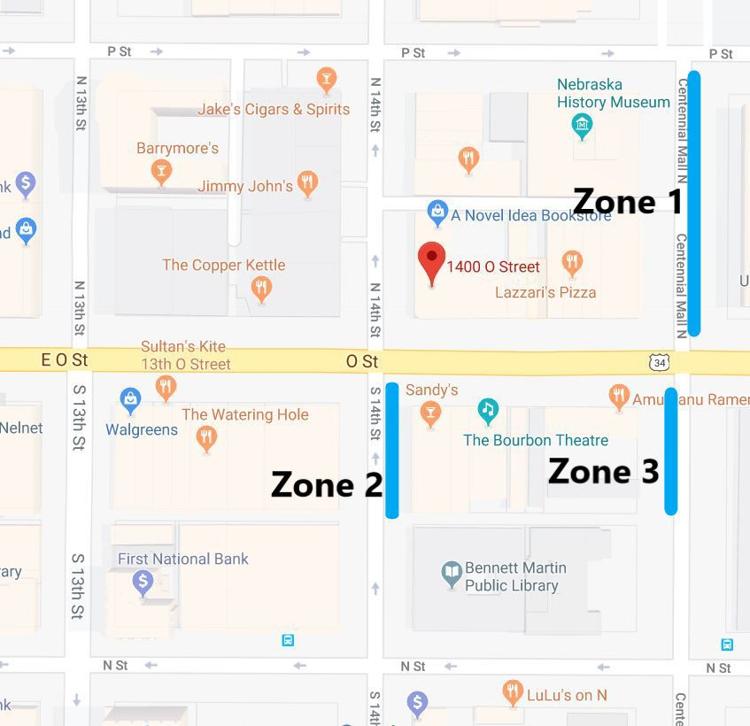 You have free articles remaining.
In the past two weeks, Uber and Lyft have incorporated these zones into their smartphone apps so that when a person asks for a pickup in the 14th and O streets area at night, they are directed to one of the ride-sharing zones or can select the one they prefer, the sergeant said.
Uber and Lyft driver Dan Sis was amazed that the app directed him to Centennial Mall to pick up a customer form the district two weekends ago.
He praised city and police officials for opening up these spaces.
"The only problem I have is trying to get the passengers to comply with everything, and I hope everybody is OK walking half a block to get a ride," Sis said.
This weekend, which includes the annual Nebraska Red-White Spring Game, marks the first that both ride-sharing apps will have implemented the pickup zones and signs will mark the areas, Hubka added.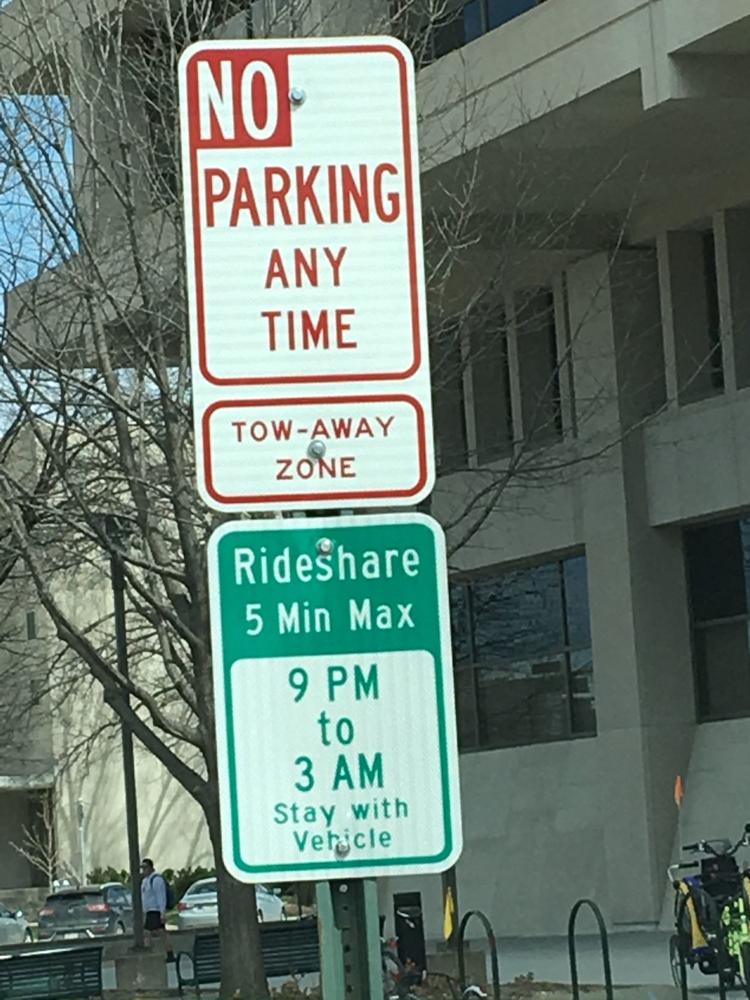 The zones have a 5-minute time limit and drivers must stay with their cars or risk being ticketed by parking enforcement.
Drivers not associated with ride-sharing companies may use the zones provided they abide by the same rules, Hubka said.
He and other downtown officers noticed fewer vehicles stopped in traffic last weekend as the changes hit the ridesharing apps, and he's hopeful even more drivers will use the zones as word gets out.
"If we still continue to have people stopping in the street, we have been issuing citations and will definitely continue," the sergeant said.
The zones aren't exactly what Uber and Lyft driver Claude Denn wanted, he said Thursday.
Denn doesn't believe anyone should be able to park between 14th Street and Centennial Mall on O Streets on weekends between 6 p.m. and 6 a.m.
But short of that, he believes the key to the success of these zones is an unselfish attitude among drivers, he said.
He's skeptical the zones will alleviate the congestion there, but he said their success depends on drivers using the zones appropriately and efficiently.
"It's all well and good if you've got the drivers willing to cooperate," he said.