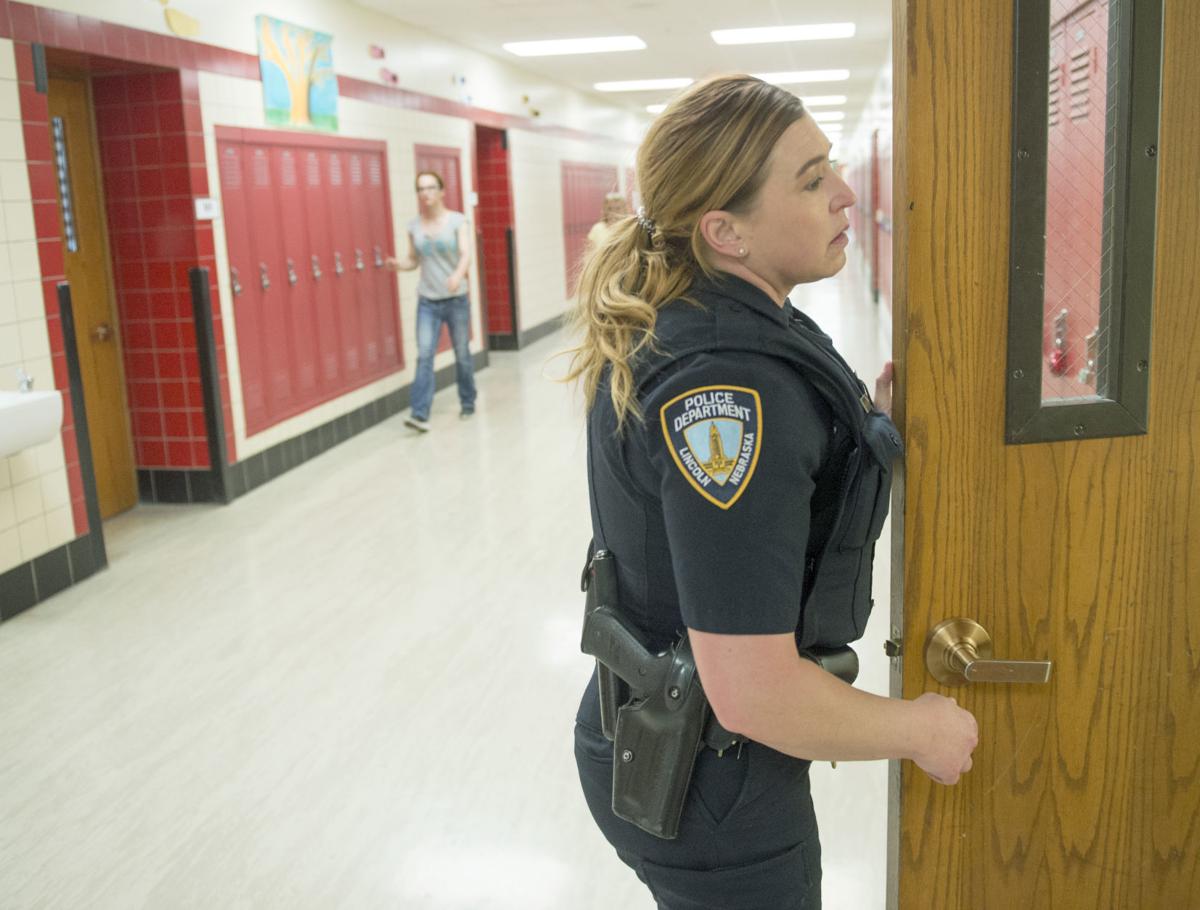 The new school resource officers at Lincoln's middle schools, along with dozens of other area law enforcement, are participating in a first-ever local training program to help them distinguish dangerous behavior from signs of mental illness in children.
"What we don't want to do is criminalize behavior that's out of context," said Joe Wright, director of security at Lincoln Public Schools and a former Lincoln police captain. "We don't want to criminalize kids because they have a mental health issue or need some supports."
Each year, Lincoln police officers receive training from Region V Systems on recognizing behavioral health issues in adults so police can properly assess threats.
But Thursday's training at Lincoln Berean Church paired police, school officials and mental health care experts to better equip officers interacting with youth.
Tailoring training to the mental and behavioral health of children is key, because children may express sadness or anger differently than adults do, according to Kristin Nelson, director of emergency services of Region V Systems.
"It's not just as simple as saying this kid is acting bad," Nelson said. "It's more about understanding how this kid is acting bad and how we can do something about it."
The addition of six school resource officers at the 12 middle schools this year was one of the initiatives in an interlocal agreement between the school district and the city to address school safety.
School officials hope this training avoids criminalizing children's behavior stemming from a mental or behavioral health issue, Wright said.
"Too often, people think mental illness is the same as dangerous, and that's not the case," he said.
Officer Nate Hill, a former school resource officer and now threat-assessment investigator for the Lincoln Police Department, said Thursday's training will help officers investigating threats on social media, for example.
He investigates an average of three or four each week, he said.
School resource officers will be able to better understand what's going on in a student's mind, then help them and their parents access support and resources, Hill said.
"We want to identify kids early on and get them help," said Lincoln Police Capt. Mike Woolman.