The earth shifted a bit in Nebraska on Tuesday morning when it became not just a state with a death penalty, but one that has resumed capital punishment after a 21-year de facto moratorium. 
Condemned prisoner Carey Dean Moore, who had seven previous execution dates set and then set aside in his 38 years on death row, was pronounced dead at 10:47 a.m. by Lancaster County Coroner Pat Condon. 
Moore, 60, was handed the death sentence in 1980 for the 1979 murders of Omaha cab drivers Maynard Helgeland and Reuel Van Ness Jr. 
While several family members of the victims were at the Nebraska State Penitentiary Tuesday morning, none of them witnessed the execution, carried out by the administration of four lethal injection drugs — diazepam, fentanyl, cisatracurium and potassium chloride. The procedure was unique in that the drugs had never been used in that combination. 
The penitentiary inmates were locked in their cells during at least the few hours of the execution for safety reasons, said spokeswoman Dawn-Renee Smith. 
Outside, about 20 people gathered under gray, rainy skies in a portion of the parking lot of the prison cordoned off for those opposed to the execution, praying, holding signs and standing quietly. Only a few came to support what was happening inside the prison. 
Inside prison walls, media witnesses to the death first saw Moore around 9:15 a.m. when he was read the death warrant by penitentiary Warden Michele Capps.
Moore, who was shackled at the waist, wrists and ankles, gave an oral statement, in addition to his written one, said witness Grant Schulte of the Associated Press.
Moore was "composed. He certainly looked maybe slightly shaken," said Joe Duggan of the Omaha World-Herald, another media witness. "The gravity of what was happening to him was clear on his face and his expression. ... His voice was clear when he spoke." 
Asked if he had a final statement, he said, "Just the statement that I hand-delivered to you already about my brother Donny and the innocent men on Nebraska's death row. That's all that I have to say."
In his written statement he said there are four men on death row who claim to be innocent. "I am guilty, they are not," he said. 
He apologized to his brother, Donald, who he took with him in 1979 to rob and then kill his first victim, Van Ness. 
"As his older brother whom he looked up to, I should had lead him in the right way to go, instead of bringing him down, way down, and because of that I am terribly sorry. (Please forgive me, Don, somehow)."
He signed the letter as "ex-death row inmate."
Witnesses recount scene
Once on the execution table, covered with a white sheet and his left arm connected to the intravenous tubing, Moore turned his head to the left and mouthed a message to his witnesses, including the words, "I love you," several times, Schulte said. 
He closed his eyes then, and the first drugs began moving through the tube and into his body. About a minute later he started breathing heavily. After that, Deputy Warden Robert Madsen did checks to ensure Moore was unconscious. 
He appeared to cough, his breathing accelerated, then his chest and his body stilled. "His face very gradually initially turned slightly red and then turned purple," Schulte said. 
The witnesses said they did not see a change in his facial expression. 
His eyes opened slightly and the curtain to the witness room closed. The curtain was closed for 14 minutes, then reopened after he was pronounced dead. 
Smith, the prisons spokeswoman, said when the curtain closed the execution team waited five minutes, then called the coroner in to pronounce death at 10:47 a.m. It is not known what was happening between pronouncement of death and the curtain opening again to the media witnesses. 
Brent Martin of Nebraska Radio Network said the execution took "much longer" than the 13 he witnessed as a reporter in Missouri, where they used a three-drug protocol of sodium thiopental, pancuronium bromide and potassium chloride. He also never noticed the change in facial color of an inmate in the other executions he observed, he said. 
Chip Matthews, media witness from News Channel Nebraska, said there didn't appear to be any complications during the execution, although he couldn't say what happened when the curtain was down. The execution chamber was soundproof. 
"I would like to see that the curtains stay up the whole time. I understand that they ... don't want people to know who's part of the execution team, however, if it's supposed to be transparent then I would like to see it be totally transparent," Matthews said. "We don't know what they did behind the curtain when it was down."
The witnesses said they hadn't fully processed the impact of viewing Moore's death. They said they looked at the task as a solemn responsibility of their jobs as journalists. Independent, objective witnesses are important, Schulte said. 
"My biggest takeaway from today is that I just hope that this never happens to an innocent person," Matthews said. 
'Enactment of justice'
The execution follows a 2016 referendum — politically and financially backed by Republican Gov. Pete Ricketts — in which Nebraska voters reinstated the death penalty after state lawmakers had abolished it the previous year.
Nebraska Corrections Director Scott Frakes told reporters his position requires him to carry out the court's order in administering capital punishment.
"This agency has done so with professionalism, respect for the process and with dignity for all involved," he said, reading from a statement, after which he left and did not answer questions from the press. 
Gov. Pete Ricketts issued a statement saying the Department of Corrections carried out the sentence the court ordered in accordance with the will of Nebraskans.
"The death penalty remains a critical tool to protect law enforcement, corrections officers and public safety," he said. 
Attorney General Doug Peterson said the somber event provided "a measure of closure for what has been a lengthy enactment of justice."
Most recent 'dark chapter'
The day stood as the most recent "dark chapter" in Nebraska's troubled history with the death penalty, the ACLU of Nebraska said in a statement. 
"Nebraskans of good will have different beliefs about the death penalty, but it is troubling and curious why Governor Ricketts made the death penalty his signature issue," said Danielle Conrad, executive director. 
Tuesday's execution was an historic day that followed decades of debate over the death penalty in Nebraska and nationwide, and a months-long flurry of legal and political maneuvering by people on both sides. 
Martin said when he came to Nebraska from Missouri, he perceived executions to be more academic than functional. This day came as a surprise. 
"I just really thought we'd never get to this point," he said. "I did not think this day would take place."
Fran Kaye, a longtime opponent of capital punishment, did her anti-death penalty witnessing on campus Tuesday morning with several others. Moore had asked his supporters not to come to the prison, she said. 
On Tuesday evening she attended a vigil for him at the Capitol. She pointed to the words carved into the north face of the building: Wisdom, Justice, Power, Mercy. 
"Wisdom's gone. Justice only means vengeance. Power only means violence. And mercy is definitely chiseled completely off," she said. "I think Nebraska has taken a huge step in places we don't want to go."
More updates:
Latest updates: Nebraska executes double murderer Carey Dean Moore
'I don't think killing a killer brings any kind of peace to anyone': Small group protests execution
Heavy rains did not deter a small group of death penalty protesters who gathered outside the Nebraska State penitentiary Tuesday in opposition to the state's first execution in 21 years.
About 20 people gathered in a portion of the parking lot cordoned off for those opposed to the execution of Carey Dean Moore.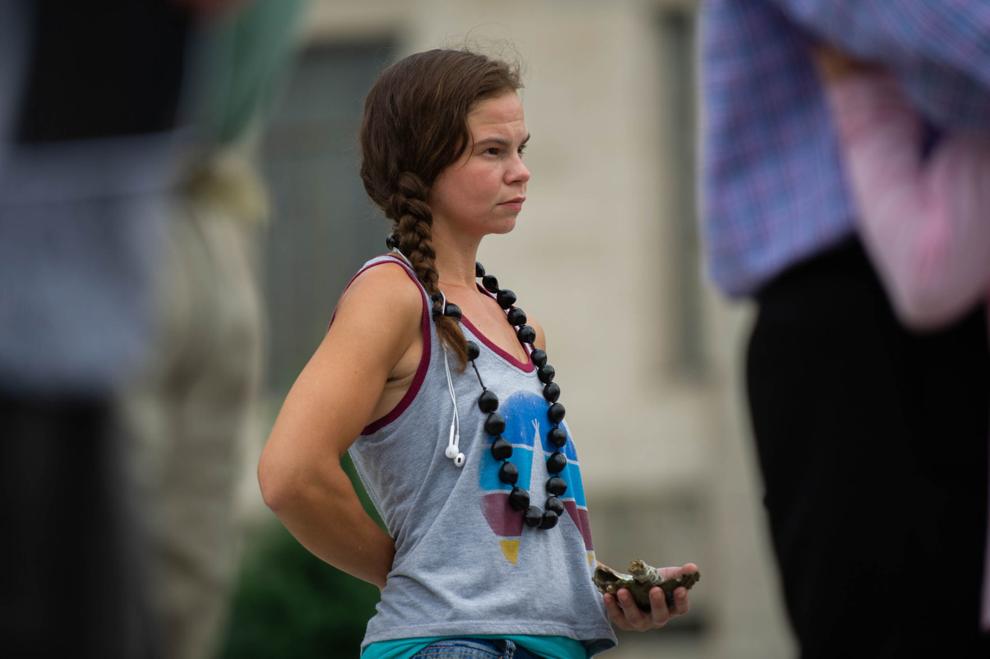 They prayed or held signs, stood quietly or answered reporters questions.
"As a citizen of the state I object and protest this and every other execution in our state," said the Rev. Royal Carleton, a chaplain with Omaha's Inclusive Life Center. "I just think we're doing an injustice today."
Moore, who had been on death row for 38 years for killing Maynard Helgeland and Reuel Van Ness Jr., two 47-year-old cab drivers, had stopped fighting his execution, though others continued legal efforts to stop it.
State officials set up two areas — one for death penalty opponents and one for supporters — separated by an area for law enforcement in an effort to avoid the circus-like atmosphere of previous executions.
But the area for death penalty supporters remained empty Tuesday, and for much of the morning the parking lot was filled primarily with reporters -- including a crew filming a documentary -- and Nebraska State Patrol troopers, Lancaster County Sheriff's deputies and Lincoln police officers. A helicopter circled overhead.
Though nearly all those who came Tuesday did so to protest the execution, Terry Pace stood on the grass outside the cordoned off area for a different reason.
He said he'd been there in 1994 when the state electrocuted Harold Lamont Otey, the first man executed in the state since the death penalty was reinstated in 1976.
Pace came Tuesday, he said, "pretty much in protest that it takes 40 years to do this."
In 2016, the state's voters overwhelmingly supported reinstatement of the death penalty after the Legislature had voted to abolish capital punishment in the state.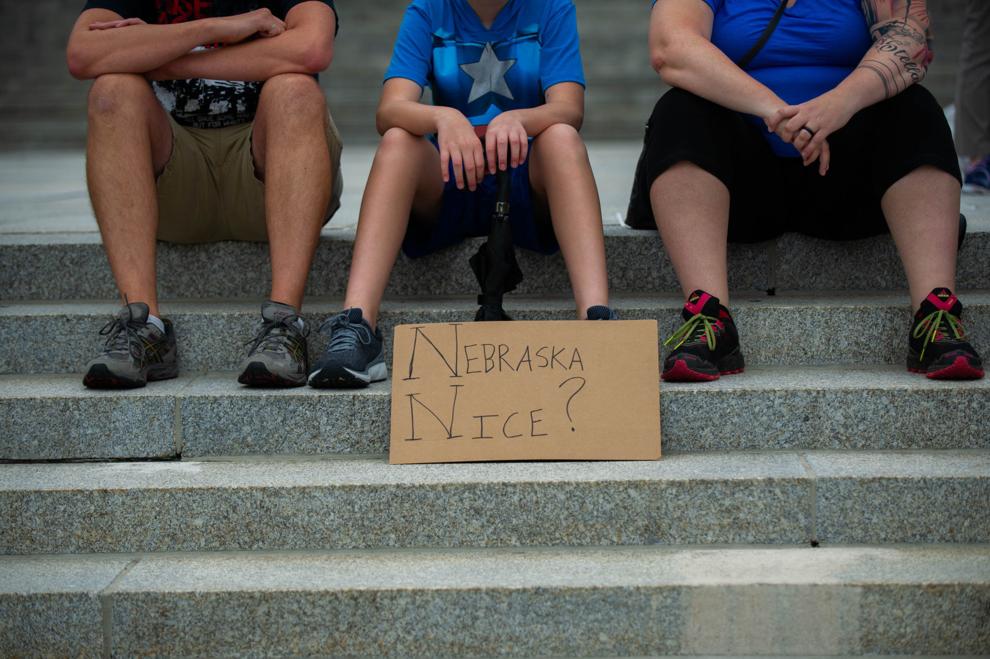 Those who came Tuesday to the State Penitentiary felt differently.
Matthew Rehwaldt, who held a sign saying "Not in My Name," said he'd been at the last three executions and was here Tuesday to register his opposition to the state using his tax dollars to execute someone.
He was among those who said the atmosphere outside the prison was much more subdued than other executions.
Terry Werner, who has visited men on Nebraska's death row for more than 20 years, said he knew that Moore did not want people to gather outside the prison, but he told him he would be there anyway.
"I think it's very important for me to be here to support him and to support the men still alive," he said.
Emily Daniels of Bellevue brought her two boys, who she home-schools, because they've been studying the history of the death penalty.
"I'm hoping the death penalty will be eliminated," she said, "and it's an important thing for them to see."
She said she and her boys have differing opinions. She supported it at one time, but came to believe it's imposed unfairly and is an overstepping of government to kill one of its citizens. Her 10-year-old son thinks it's OK in very limited circumstances, her 12-year-old son does not.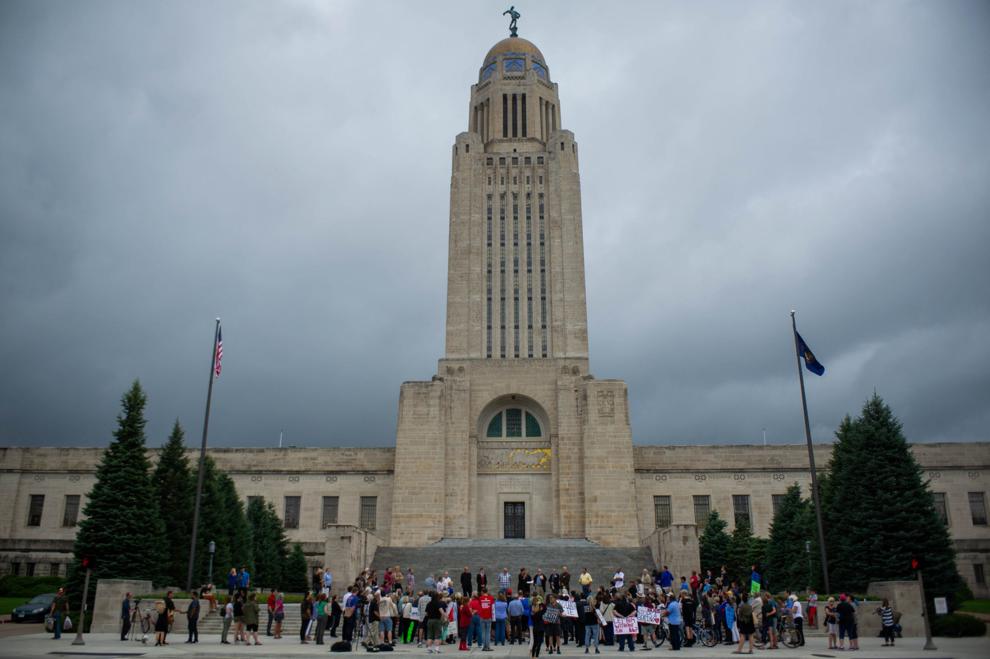 Catherine Baker-Coleman, also with Omaha's Inclusive Life Center, said she's always been a victim's rights advocate but does not believe execution is a deterrent.
"I don't think killing a killer brings any kind of peace to anyone," she said.
Lauren Garcia and Tom Venzor from the Nebraska Catholic Conference were there, they said, to pray for Moore and his victims and for the end of the death penalty in Nebraska.
The execution was scheduled for 10 a.m., and just about that time it began to rain. Some of the death penalty protesters moved closer to the prison and stood silently, some with their heads bowed in prayer.
When reporters tweeting from inside the prison said it would take another 45 minutes, the protesters stayed, despite what had become a heavy rain.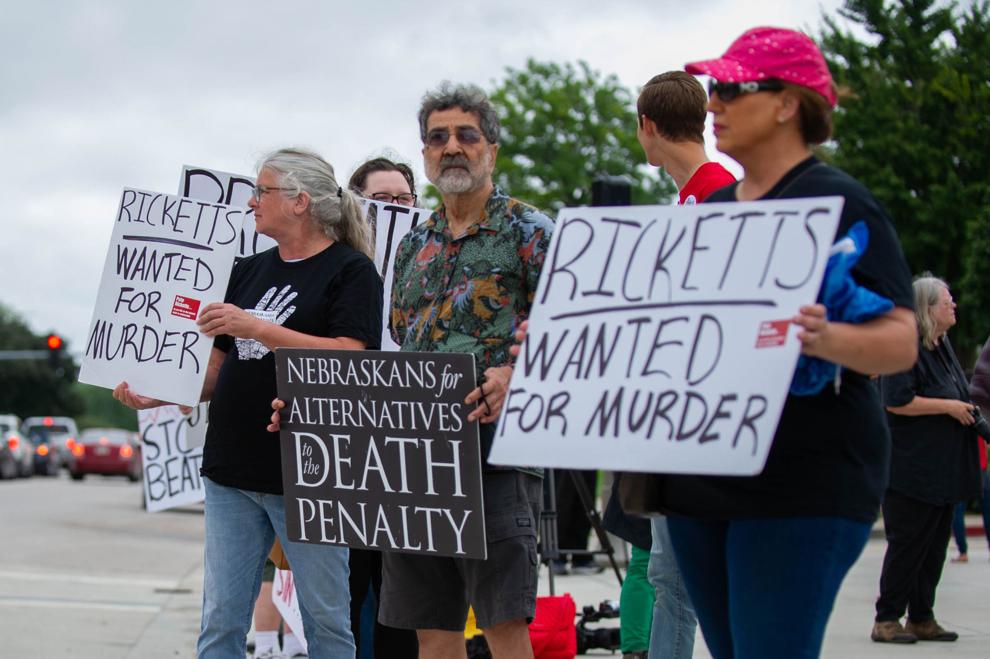 When reporters confirmed Moore had died, the drenched protesters hugged and left quietly a short time later.
Matt Maly, with Nebraskans for Alternatives to the Death Penalty, said a rally planned for later Tuesday would be at the state Capitol, where the decision-makers debate the law and can fix what is a broken system.
"This isn't about Carey Dean Moore," he said. "It's about the death penalty."
Video: News conference after execution of Carey Dean Moore
Execution carried out
A Corrections Department spokeswoman confirmed Moore's death shortly before 11 a.m. Tuesday.
Execution expected to be complete at 10:45 a.m.
The execution of Carey Dean Moore should be complete at about 10:45 a.m., prison officials told media inside the Nebraska State Penitentiary.
Moore was read his execution warrant and allowed to give a statement around 9:15 a.m. It is unclear what, if anything, he said.
Corrections officials said 10 people — four from the media, three with Moore, one clergy member and two prison employees — would witness the execution, along with Corrections Director Scott Frakes and the prison warden.
Video: Outside the prison at 10 a.m.
Lone protester awaits state's first execution in 21 years; more join in hour before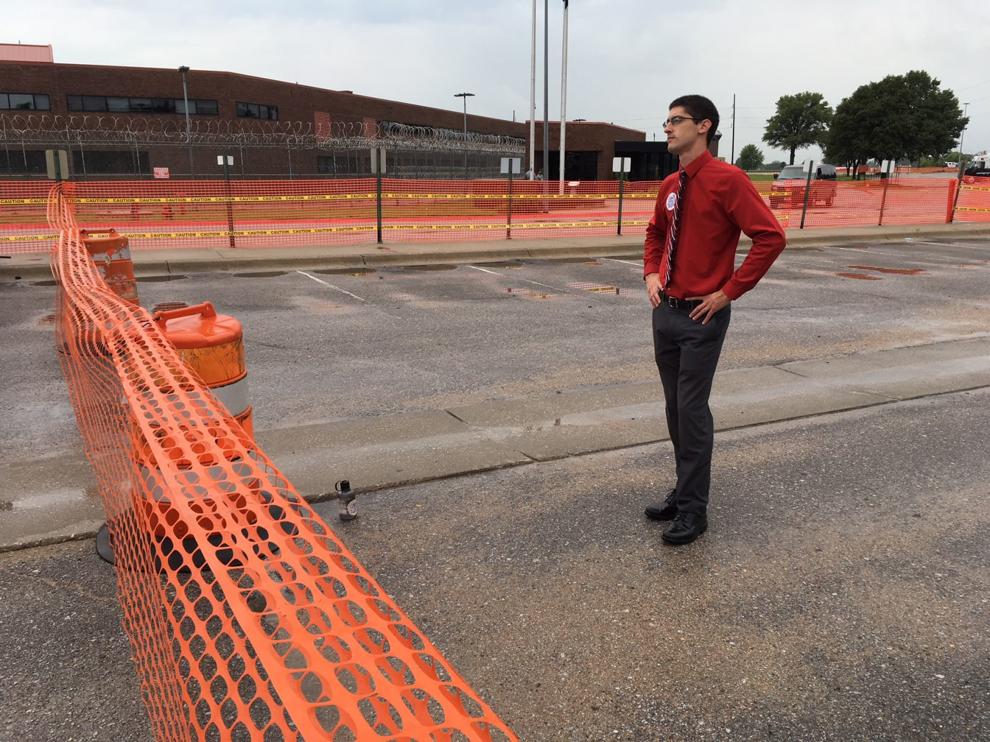 Two hours before the planned execution of Carey Dean Moore, Matt Maly of Nebraskans against the death penalty was the only person in the area designated for opponents of capital punishment outside the Nebraska State Penitentiary.
Maly said he is not encouraging others to be there to avoid the "circus" atmosphere of previous executions, although more protesters arrived in the hour before the scheduled execution.
And opponents plan to attend a rally later in the day, after the execution has taken place.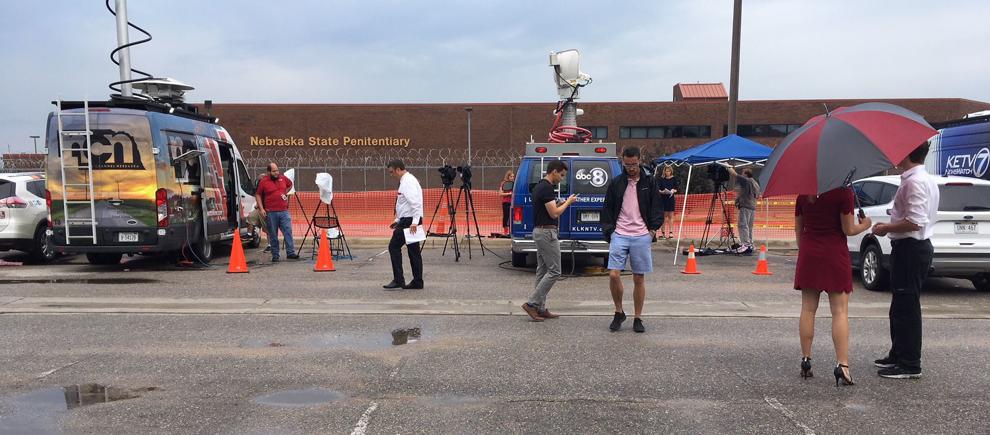 Nebraska ready to put Carey Dean Moore to death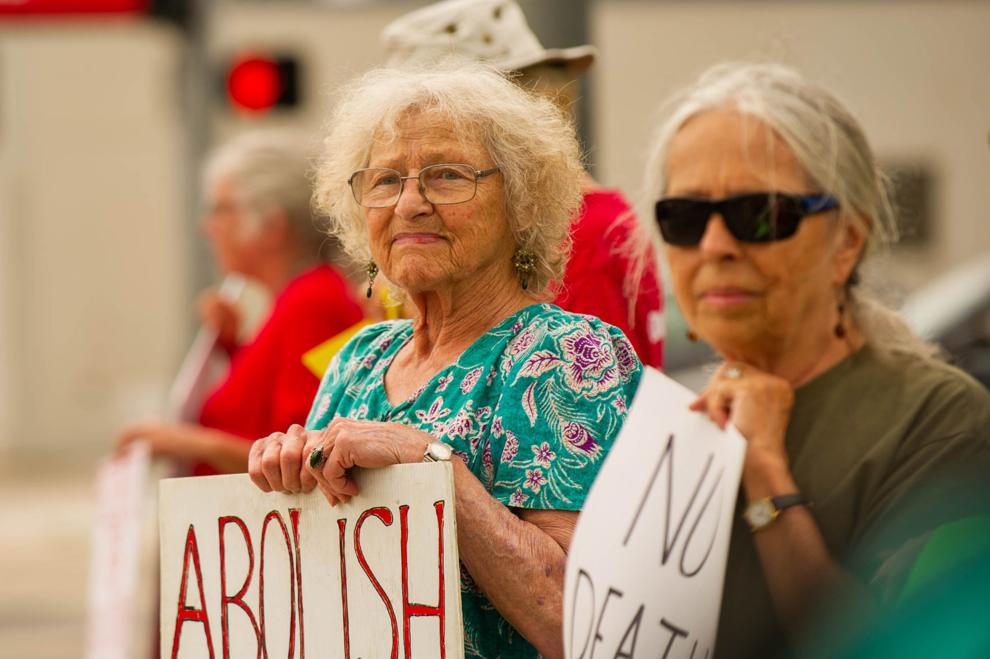 Barring any successful last-minute appeals to try to stop his execution, 60-year-old Carey Dean Moore will be put to death by the state of Nebraska at 10 a.m. Tuesday.
The execution will take place at the Nebraska State Penitentiary in Lincoln.
It will be Nebraska's first execution in more than 20 years, the first since the state retained the death penalty over the Legislature's wishes and the first to be done by lethal injection.
In 2016, the state's voters overwhelmingly supported reinstatement of the death penalty after the Legislature had voted to abolish capital punishment in the state.
The combination of drugs for Tuesday's execution has never been used to put a person to death, and three of the drugs -- diazepam, fentanyl and cisatracurium -- have never been used as part of an execution protocol. The fourth drug, potassium chloride, has been challenged as having the potential to cause serious pain for the inmate.
Moore has not fought the execution, but two drug companies have objected in federal court to any use of their drugs as part of the lethal injection protocol. One of those complaints has been rejected by two federal courts, and one is pending, but won't be addressed in time to delay the execution.
The ACLU asked the Nebraska Supreme Court on Monday to delay the execution until the courts rule on a lawsuit filed on behalf of eight death row inmates.
Some reminders about the day:
* The weather forecast includes a high probability of showers and possibly a thunderstorm in Lincoln.  
* A prisons spokeswoman said "appropriate attention" is being given on Tuesday to the safety and security of inmates, as well as staff and members of the public who will be at the Nebraska State Penitentiary.
* Moore has selected four people to witness his execution, including his brother, David, spiritual adviser Bob Bryan, a niece and a friend. Four members of the media will also witness the death. Two sons of victim Maynard Helgeland, Steve and Kenny, will be at the prison waiting for the execution.  
* Petitions circulated by various Nebraska groups gathered more than 60,000 signatures asking Gov. Pete Ricketts to stop the scheduled execution. A vigil is scheduled for 5 p.m. Tuesday on the north steps of the state Capitol. In case of inclement weather, the event may be moved to the basement of First Baptist Church, 1340 K St.
* Nebraska Catholic bishops say they will spend silent time in prayer Tuesday morning for the victims of Carey Dean Moore, for Moore himself, and for an end to capital punishment in Nebraska. 
History of the death penalty in Nebraska
1903 - Gottlieb Neigenfind is the first person to be executed by the state of Nebraska by hanging. Earlier executions were carried out by individual counties.
1913 - Nebraska's execution method changes from hanging to electrocution.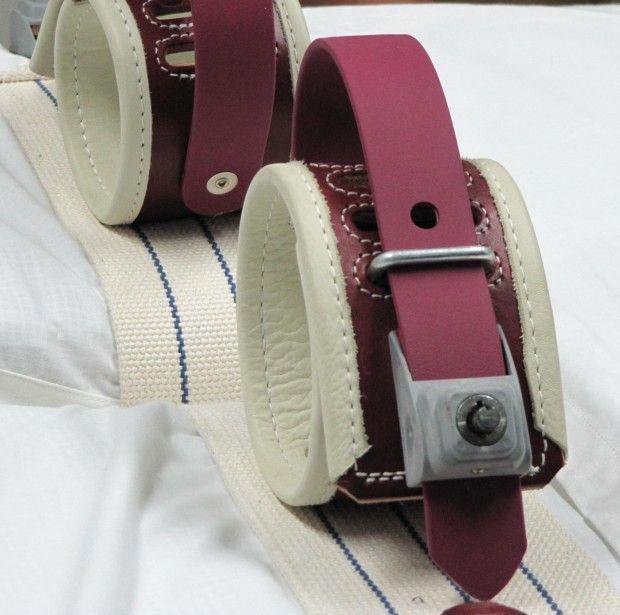 1972 - The U.S. Supreme Court struck down capital punishment statutes in Furman v. Georgia, reducing all death sentences pending at the time to life imprisonment.
1976 - Nationwide, the death penalty is reinstated.
1979 - Legislature repeals death penalty; vote is vetoed by Gov. Charles Thone.
1982 - Legislature excludes offenders younger than 18 from death penalty.
1994 - Harold Otey, who raped and murdered Omaha student and waitress Jane McManus in 1977 is the first person executed since Charles Starkweather in 1959.
1996 - John Joubert, who confessed to killing Danny Jo Eberle and Christopher Walden in Sarpy County, is executed.
1997 - Robert Williams is executed for the 1977 murders of Catherine Brook and Patricia McGarry of Lincoln.
1998 - Legislature excludes developmentally disabled offenders from death penalty. A year later Jerry Simpson and Clarence Victor are taken off death row because their IQs are less than 70.
1999 - Nebraska is the first state in the nation to pass a moratorium on carrying out the death penalty while it studies the fairness of its application. The Legislature unanimously overrides Gov. Mike Johanns' veto.
2000 - Nebraska Supreme Court vacates the death sentence of Randy Reeves because he was sentenced with improper procedures. Reeves had been sentenced to death for the drug-induced murders of Janet Mesner and Victoria Lamm in Lincoln in 1980. Reeves is sentenced to two life terms instead.
2001 - Peter Hochstein and Michael Anderson are taken off death row and given life in prison because their sentencing judicial panels could not reach a unanimous decision to impose the death sentence. Anderson and Hochstein had been sentenced to death for the 1975 murder-for-hire of an Omaha businessman.
2007 - Nebraska Legislature comes within one vote of passing a repeal bill.
2008 - Nebraska Supreme Court rules the electric chair is cruel and unusual punishment. Nebraska is the last state with electrocution as its sole means of execution.
2009 - During a special session, the Legislature makes lethal injection the state's new method of execution; appeals and lack of the drugs needed to implement it prevent the state from using it.
2012 - A Swiss pharmaceutical company recalls the lethal injection drug sodium thiopental held by Nebraska, because it says it was illegally obtained and sold by a middleman. The drug later expires.
2015 - The Legislature passes a bill abolishing the death penalty, which is vetoed by Gov. Pete Ricketts. The 49-member legislature overrides the veto, 30-19. It is the first time a state with a predominantly Republican legislature has repealed the death penalty since North Dakota abolished the death penalty in 1973.
2015 - The Food and Drug Administration halts delivery to Nebraska of execution drugs from a distributor in India. The state is later unsuccessful in attempting to be reimbursed for $26,700 it paid.
2016 - Nebraska voters approve a ballot question 61 to 39 percent reversing the Legislature's repeal of the death penalty and restoring capital punishment in the state.
2018 - The Nebraska Supreme Court sets an execution date of Aug. 14 for condemned prisoner Carey Dean Moore.
ACLU files notice with Supreme Court on Moore's behalf
The ACLU of Nebraska filed a notice Monday with the Nebraska Supreme Court on Carey Dean Moore's behalf, along with a death penalty lawsuit reply brief.
The lawsuit, on behalf of eight death row inmates, does not include Moore as a plaintiff but as an "indispensable party defendant," along with Arthur Gales and Jeffrey Hessler.
The notice asks the court to postpone Moore's scheduled execution until the plaintiffs' challenge to Nebraska executions is resolved. His interests would be affected by any judgment in this case, the ACLU said.
The plaintiffs — Jose Sandoval, Roy Ellis, Jorge Galindo, Nikko Jenkins, John Lotter, Raymond Mata, Marco Torres and Erick Vela — claim they are subject only to life imprisonment because the repeal of the death penalty by the Legislature was in effect on Aug. 26, 2015, and not suspended when an initiative petition and signatures were filed with the Nebraska Secretary of State's office.
The majority of voters later that year voted to leave the death penalty in place, rather than repeal it as the Legislature decided to do.
No decision on second drug company's request to stop use of its drug for execution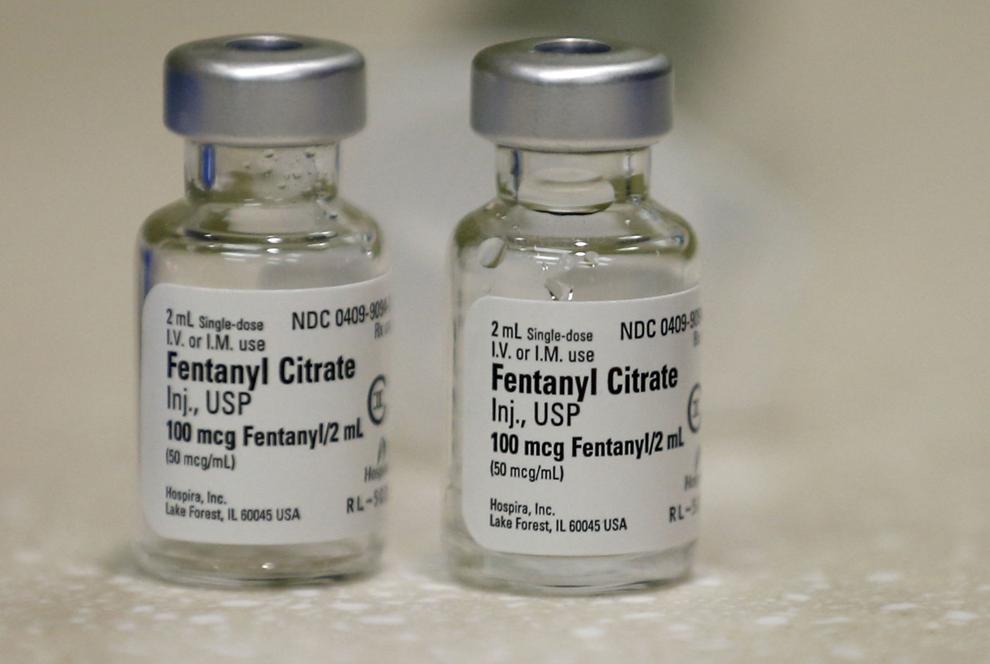 The U.S. District Court of Nebraska is not expected to rule before Tuesday on a request by Sandoz Inc.'s request to intervene in a lawsuit to force the state to disclose the source of one of its lethal injection drugs. 
Because of that, the execution of Carey Dean Moore will proceed as planned at 10 a.m., barring any other interruption, legal or otherwise. 
Sandoz filed a brief Saturday in federal court asking to intervene in a lawsuit filed last week by drug manufacturer Fresenius Kabi.
U.S. District Court Judge Richard Kopf ruled on that complaint Friday afternoon, denying a temporary restraining order and allowing the execution of Moore to go forward. 
Fresenius Kabi, which said it takes no stand on capital punishment, appealed the ruling to the 8th U.S. Circuit Court of Appeals, which upheld Kopf's decision. Fresenius spokesman Matt Kuhn said the company would not appeal that ruling to the U.S. Supreme Court. 
Kopf spent some time at the hearing on the Sandoz request asking questions of attorney Mark Christensen, who is representing Sandoz, that were aimed at the judge's consideration of sanctions for the last-minute filing on the case.
He said he was satisfied that Christensen and Cline Williams law firm, who he repeatedly said he highly respected, were not acting in bad faith and warranted no sanctions. 
Kopf did not rule on Sandoz's request for an injunction to require the Nebraska Department of Corrections to disclose the drug's manufacturer and distributor. Attorneys will have 14 days to file briefs on the motion.
The Sandoz drug in question, cisatracurium, a muscle relaxant, will expire Oct. 31. The state's supply of potassium chloride will expire on Aug. 31. 
Corrections Director Scott Frakes has said the state has no other sources for the drugs at this time, and Christensen asked if the state would seek to get the drug compounded by a pharmacy.
Nebraska Deputy Solicitor General Dave Lopez said that Frakes' affidavit says the state also does not have a source for compounded drugs. There is a 60-day period within the regulatory protocol for seeking another execution warrant, and the drugs would have to be purchased and analyzed before a warrant could be sought, he said.  
Sandoz said in its complaint that the use of cisatracurium in an unauthorized manner will cause substantial reputational and other harm to the company, and compromise Sandoz's longstanding efforts to ensure its products are not used for capital punishment.
The drug has never been used in an execution, nor tested or approved for that purpose, the company said.
Appeals court rejects effort to delay Nebraska execution
Just over 24 hours before Carey Dean Moore's scheduled execution, the 8th U.S. Circuit Court of Appeals has refused a German drug company's efforts to delay or block Nebraska from using its drugs for lethal injection.
Fresenius Kabi filed the lawsuit against the Nebraska Department of Correctional Services and prisons director, Scott Frakes, on Aug. 7.
The company believes Nebraska may have gotten its drugs through a third party.
Frakes has refused to identify the supplier of the state's lethal injection drugs.
Attorneys for Fresenius Kabi argued Friday for Senior U.S. District Judge Richard G. Kopf to stop the state from going forward with the execution and order the state not to use Fresenius Kabi's cisatracurium besylate and potassium chloride (two of four drugs in Nebraska's protocol).
Kopf denied the motion in a ruling from the bench, prompting the company to appeal and a flurry of court filings over the weekend.
In its decision Monday shortly before 10 a.m., the 8th Circuit reviewed the denial for abuse of discretion.
"While we recognize that Fresenius Kabi takes no stand on capital punishment, we find nothing inappropriate in the district court's recognition that a preliminary injunction would frustrate Nebraska's plans to execute Mr. Moore," the three-judge panel's order said.
Judges Roger Wollman of Sioux Falls, South Dakota, Raymond W. Gruender of St. Louis, Missouri, and David R. Stras of Minneapolis, Minnesota, said that "the district court reasonably concluded that Fresenius Kabi was not likely to suffer irreparable injury because the injury it alleged was too speculative to support a preliminary injunction. This alone is sufficient to support its denial of the preliminary injunction."
The judgment followed at 10:11 a.m.
The state intends to execute Moore at 10 a.m. Tuesday for the shooting deaths of Reuel Van Ness Jr. and Maynard Helgeland in Omaha in 1979.
Family members remember men slain by Moore, say legal wrangling has gone on too long
Lori Helgeland-Renken spent the evening of Aug. 26, 1979, reading "Amityville Horror" in her Council Bluffs, Iowa, duplex, turning the pages well into the early morning hours, oblivious of the real-life horrors to come.
The 19-year-old woman had never heard the name Carey Dean Moore, had no clue the 22-year-old man had gone to the Greyhound bus station in Omaha with evil on his mind.
She couldn't know her father would be sitting in the only cab at the taxi stand there, that Moore would crawl in, direct the driver she loved to a downtown alley and shoot him.
Not until her phone rang.
Nearly 39 years later, the memory remains vivid: The Omaha police detective wouldn't tell her why he was calling, and asked her to meet him in a nearby high school parking lot because he was having trouble finding her apartment. She took her best friend with her and learned in the back of a police cruiser that her father, Maynard Helgeland, was dead.
She blames the state of Nebraska for causing her grief to bubble to the surface once more.
"It's like reliving it all over. Like it was brand-new," she said recently in a telephone interview from her home in Mount Vernon, South Dakota.
In 1980, Moore was sentenced to death for murdering Helgeland and — four days earlier — another cab driver, Reuel Van Ness Jr.
Moore is scheduled to die by lethal injection Aug. 14, the first person executed in Nebraska in 21 years. 
He's been on Nebraska's death row longer than anyone else and is among the longest-serving death row inmates in the country. He's said he no longer wants to fight the execution.
Helgeland's children are angry and tired and not at all sure it will happen.
For the first decade, Helgeland-Renken said, she thought the death penalty was the right sentence.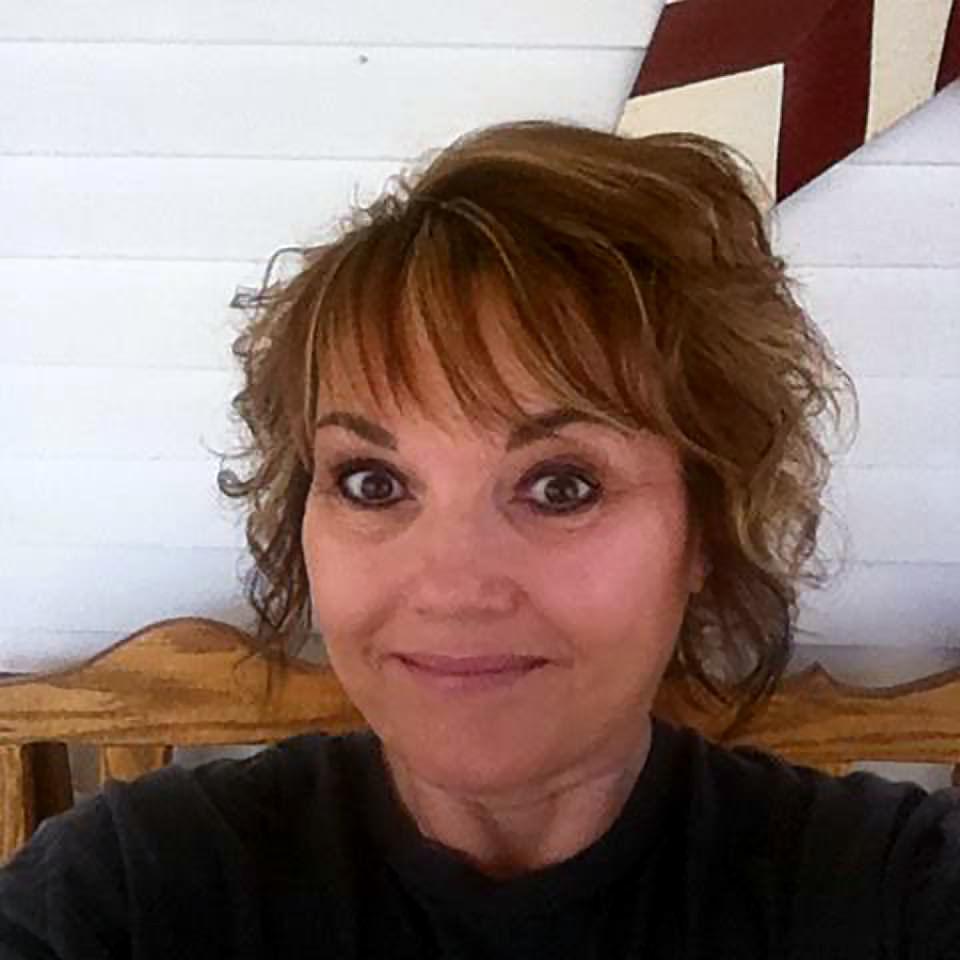 "It was like, he needs to pay for what he did. It was planned and deliberate and just horrible," she said. "But as time goes on ... after all this time, what's the point? I just think if he doesn't like being on death row I'd like to just leave him there."
Her younger brother, Steve Helgeland, who was 13 when their father was killed and now lives in Rapid City, South Dakota, said he just wants Moore off the front page of the paper. But the state's been dragging its feet for nearly 40 years, he said, and he's doubtful it will happen this time.
"After this long, it's as much farce as it is justice," he said.
And who's gotten lost in all the legal wrangling, say the family members, are the victims.
"I feel like my father and Mr. Van Ness have kind of been forgotten in this," Helgeland-Renken said.
Both men were fathers and Korean War veterans. They'd both worked construction in addition to driving cabs.
Van Ness, a native of Omaha, was married and had 10 children.
Tom Rinabarger, a stepson who lives in Omaha, works construction like his dad. That work, he said, makes him think of him daily. 
"Everything I do in life reminds me of my dad," said an emotional Rinabarger in a brief interview. Other family members couldn't be reached.
Maynard Helgeland was born during the Depression in a small town near Mitchell, South Dakota, to a single mom.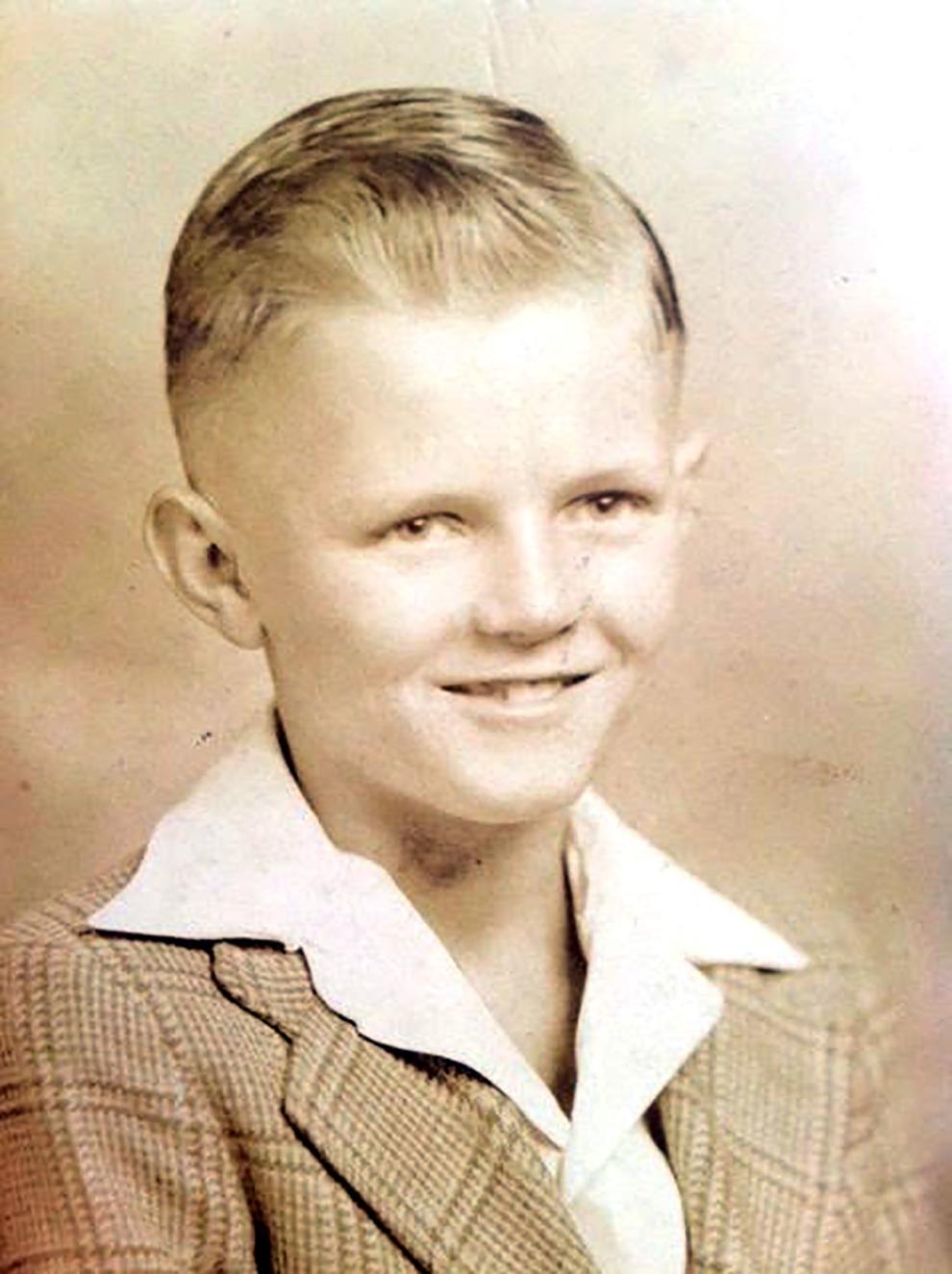 It wasn't easy to be an unmarried mother in those days, but her father welcomed his grandson.
"He said there's always room at the table for one more, so she brought him home," said Steve Helgeland.
As a teen in the late 1940s, Maynard Helgeland took up boxing and competed in numerous Golden Gloves tournaments.
He joined the Air Force during the Korean War, and later married and had three children — Kenny, Lori and Steve. Around 1970, the family moved to Council Bluffs, Iowa, so Helgeland could work construction at a friend's business.
His youngest son remembers his dad buying him bicycles and teaching him to shoot BB guns.
Their dad loved Billy Graham and animals and was a generous and accepting man, his children said.
"If he had two bucks and you needed two bucks, he'd give you two bucks," Helgeland-Renken said. "If (Moore) had just wanted money dad would have given him anything."
Once, in his boxing days, Helgeland went to an out-of-town tournament with other boxers, his youngest son said. The hotel wouldn't allow blacks to stay there, so one boxer had to stay at the YMCA. Helgeland stayed with him.
As the kid of a single mom in the '30s, Steve Helgeland said his dad could relate to being an outsider.
"He understood what it was like to be ostracized," he said.
He also battled depression and an alcoholism addiction that would cost him dearly. His marriage ended, and one winter night sometime later he fell asleep in a car and suffered such severe frostbite his feet and a portion of his legs had to be amputated.
But that incident was a catalyst, Helgeland-Renken said, and her father quit drinking.
"That's just what it took to turn his life around," she said. "Because he really did turn his life around."
Kenny, the oldest son, moved in with his dad and both drove cabs. The night Maynard Helgeland died, Kenny was supposed to be in that cab, but got an invitation from friends to go to the racetrack in Lincoln instead.
Helgeland-Renken was close to her dad, but lived in a duplex with two good friends and worked as a cashier at the nearby Sapp Brothers.
Steve Helgeland moved to Wisconsin with his mom and stepdad shortly before his dad died. He remembers clearly his mom and the school secretary pulling him out of class to tell him what had happened.
He never had the chance to fix things with his dad, he said.
"Mr. Moore stole that opportunity," he said. "My kids have never met their grandfather. Mr. Moore got another 40 years."
After their father's death, Kenny moved back to South Dakota, and his sister soon followed. Eventually, their mom, stepdad and younger brother moved there, too. Their mom died two years ago.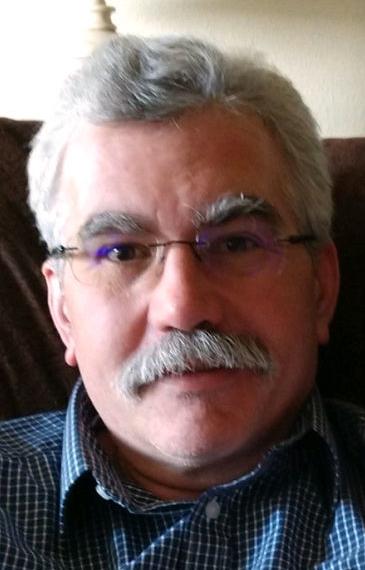 Steve Helgeland "banged around for a while" after high school, then got married and earned a degree in education. Today, he has three children, one grandson and is director of special education at a South Dakota school district.
Much of his anger has subsided over the years, he said, but he thinks the loss of his dad had something to do with his interest in education.
"Growing up without a father, I wanted to help young men in the same situation," he said.
His older brother and sister both live across the state in Mount Vernon, near where their dad grew up.
Kenny is self-employed and nearing retirement, his younger brother said.
Helgeland-Renken has been married 28 years, raised three children and now spends time with three grandchildren.
The drawn-out legal fights over Moore's sentence have caused so much heartache, she said, for their family and the Van Ness family. She knows Moore's family has suffered, too.
In 2007, when the state came within a week of executing Moore, her husband was going to be a witness. He doesn't want to now, but it bothers her no one from the state has reached out to family members. Other than a call from a Douglas County official telling them the date had been set, they've heard nothing, she said.
But both boys will be in Lincoln for the execution, to honor their dad. Steve said he has no desire to witness it, but Kenny said he plans do so.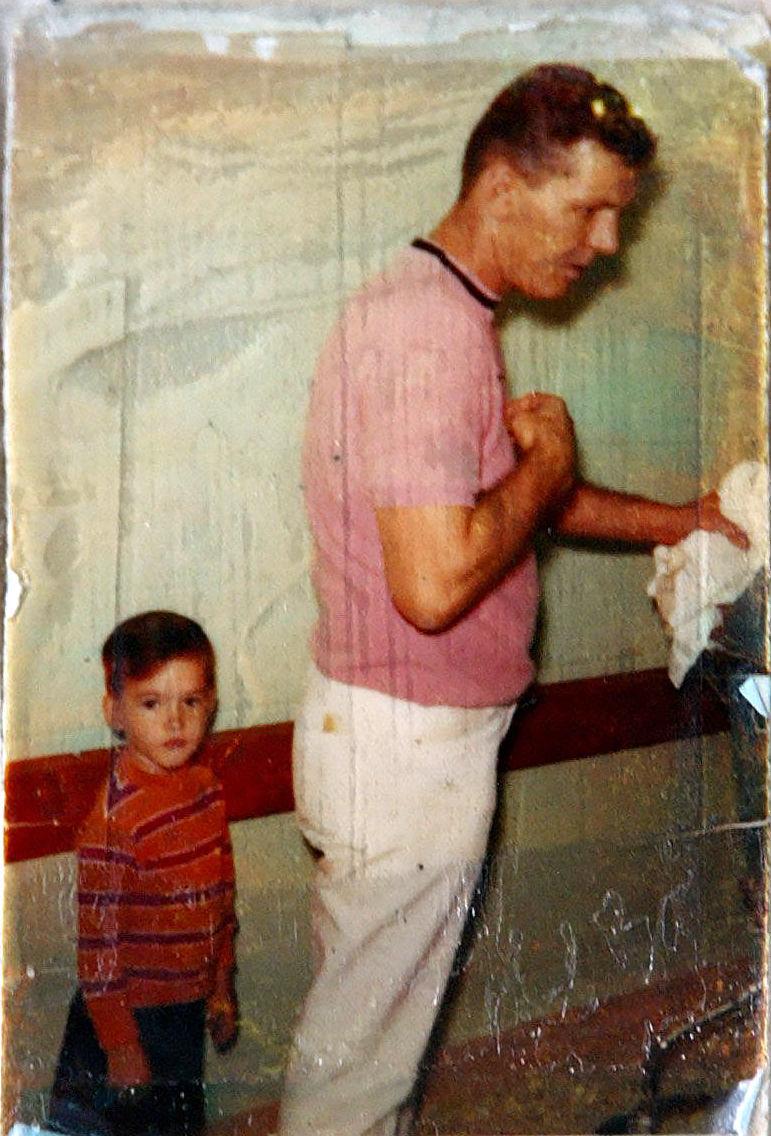 Helgeland-Renken isn't coming.
Instead, she'll be meeting her newest grandson.
When they found out her pregnant daughter was scheduled to be induced the same day as the execution, her daughter offered to change it.
Helgeland-Renken told her it wasn't necessary, that she'd chosen to look at it differently.
"What a blessing God is giving me," she said. "That's why I won't be in Lincoln with my brothers."
Brother of death row inmate Carey Dean Moore: 'He would just like to die'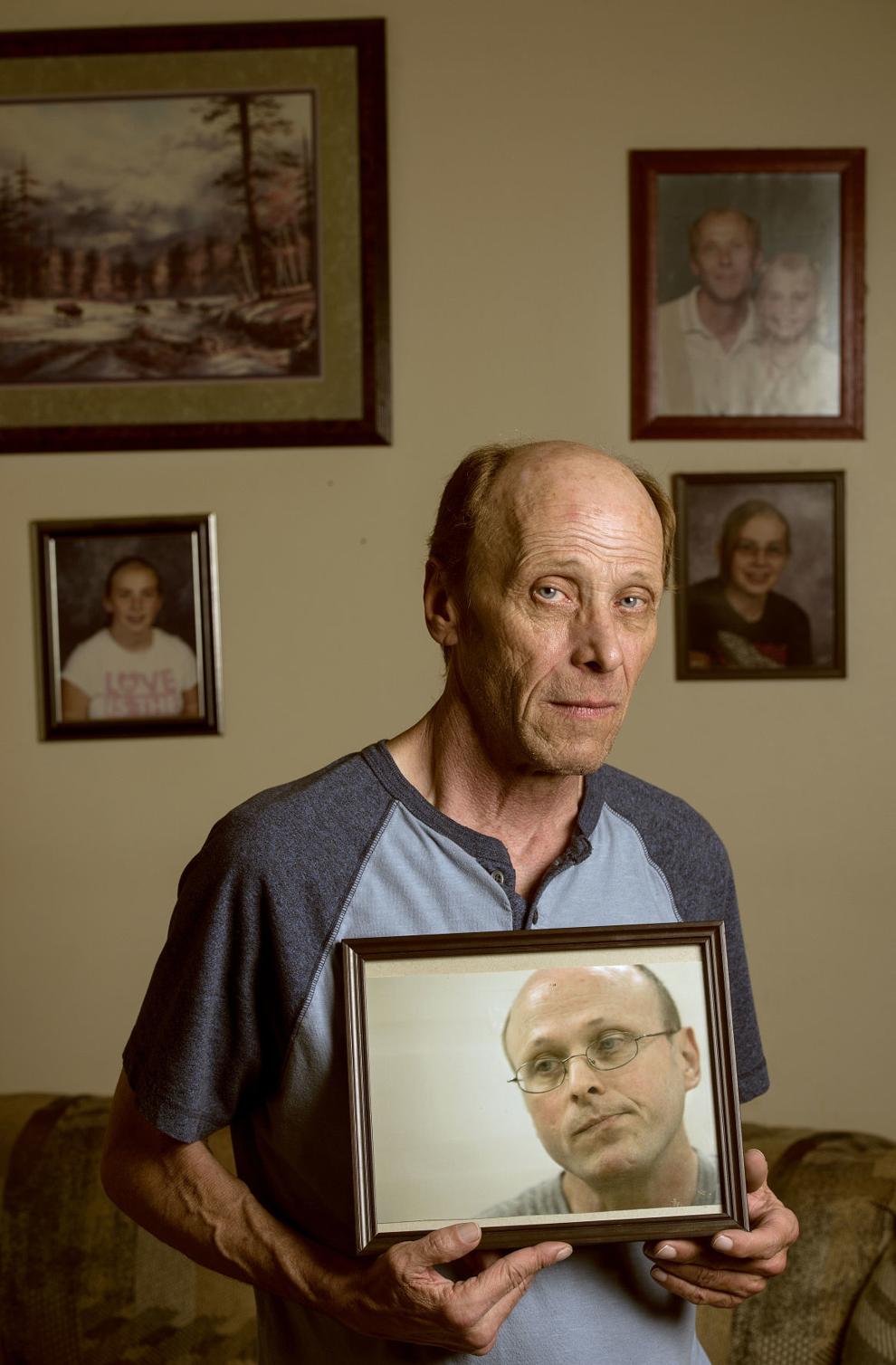 If the state executes Carey Dean Moore next week as planned for killing two men in 1979, his twin brother will be there with him.
"It will not be easy, no," said 60-year-old David Moore of Lincoln. "But Dean wants me there, so I have little choice. Sometimes none of us have a choice in things. Swing with the punches and come up kicking."
David Moore always has called his brother Dean, even after others started calling him Carey. There's nothing he wouldn't do for him, he said. Same as a lot of brothers. Maybe even more so with twins.
And 34 years ago, David Moore showed how far he would go when he swapped places with his brother and put himself on death row in a spur-of-the-moment escape attempt so that his brother might get to breathe fresh air again.
"Imprisoned twin brothers switch places" read the headline in the Lincoln Journal on Oct. 4, 1984.
It took several hours before Carey Dean Moore reported to his brother's job in the prison kitchen and the supervisor noticed it wasn't David.
They were 26 then. David Moore was serving four to six years for burglary. Carey Dean Moore was on death row for the murders of two Omaha cab drivers, Reuel Van Ness Jr. and Maynard Helgeland.
"Back then we were both animals. We weren't fit to be allowed in society, I guess," David Moore said.
In 1979, David Moore was in prison in Washington when he heard about Carey Dean and their 14-year-old brother, Donald Moore, getting arrested for the killing of Van Ness during an armed robbery, and Carey Dean for the killing of a second cab driver, Helgeland, four days later.
"I was shocked and yet I wasn't shocked," David Moore recently told the Journal Star. "We both had a sensation that there was something or somebody coming after us. Me? I took off. But Dean decided to stay around, and he ended up serving a lot more time."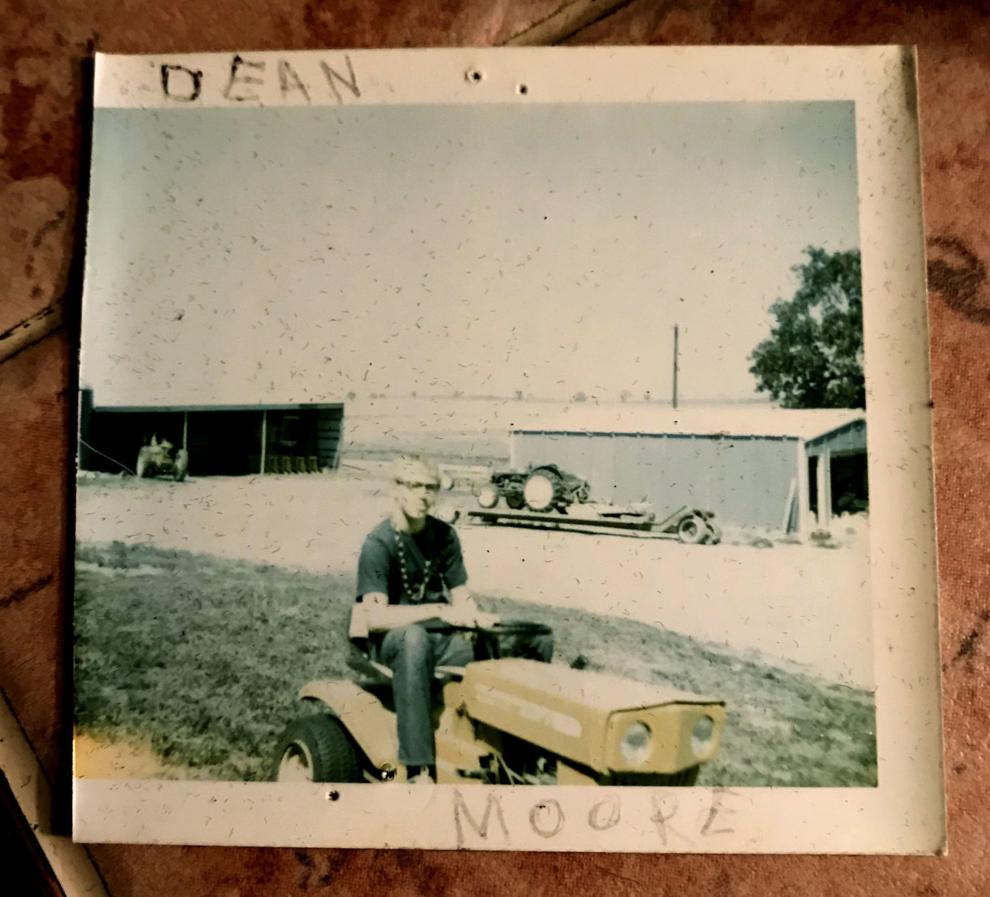 They had a pretty rough childhood in north Omaha, he said. They were two of 11 siblings. There never was enough money. Lots of times they sat down to the table and had nothing to eat. If they stole food, they'd get a spanking from Mom and a beating from Dad.
They did what they had to to survive, David Moore said.
Back in those days, it seemed like everyone was against them, they just didn't know why, he said.
"It was get them before they can get you," David Moore said. "Unfortunately, we didn't learn to respect people before something really bad happened."
On Aug. 20, 1979, Carey Dean Moore bought a gun for $50 from a driver who shared a Happy Cab with Moore's mother. Two days later, he called for a cab from a telephone booth at the Smoke Pit, planning to rob and shoot the driver. He hid nearby to see if the driver was old enough, telling police later it would be harder to shoot someone around his own age, 21.
David Moore said his brother told him when he pointed the gun at Van Ness, the driver reached into the back seat. They were playing a kind of deadly tug-of-war with the pistol when it went off.
Carey Dean couldn't really believe what he'd done, he told David Moore, so he asked 14-year-old Donald to look. Was the man really dead?
Four days later, Carey Dean Moore went to see if he could do it again, alone this time.
He called a cab to the Greyhound bus depot and asked Helgeland for a ride to the Benson area. Helgeland was found dead in his cab the next morning.
Every day since, David Moore said, his brother has wished he could take it back.
"Dean isn't like what he was," he said.
Since then, the Nebraska Supreme Court has given Carey Dean Moore seven execution dates — Sept. 20, 1980; Aug. 20, 1982; Dec. 4, 1984; May 9, 1997; Jan. 19, 2000; May 8, 2007; June 14, 2011 — before this one, Tuesday, Aug. 14.
There were delays by attorneys and the court, some that came in his own case, some prompted by other death-row cases. There were challenges over whether the aggravating factor known as "exceptional depravity" that made his case eligible for capital punishment was unconstitutionally vague, and whether electrocution was cruel and unusual punishment.
There were stays and resentencings.
In a recent email to the Journal Star from the Tecumseh State Correctional Institution, Carey Dean Moore said June 20 marked his 38th year on death row.
It's among the longest anyone has been on death row in the country.
"And in August it will be 39 yrs since I convinced my 14 yr old brother to go with me only to rob a man who drove a Omaha cab, almost 39 yrs. Are you people listening to me?!" he wrote.
Carey Dean Moore said the American Civil Liberties Union and his attorney at the Nebraska Commission on Public Advocacy would like to fight the execution on his behalf.
"But most certainly I do not (want that)," Moore said. "If they would file a motion for my brother, Donald, to get him off parole, which he has been on since forever, it seems like, that would be perfect for me."
Donald Moore got 10 years to life for second-degree murder. He was released from prison 10 years ago, but he could be on parole forever.
A week after the email, Carey Dean Moore learned his newest execution date.
Asked to respond, the man who found religion inside the prison walls said he marveled at how God is able to work in the hearts of people forced to grapple with pain and anger, "all because of what one man (me) had done — murdering two men. I am so sorry for what I had done to these families, even more than anyone can imagine."
He said he's thankful for God's forgiveness for his actions and sins, and prays his victims' families will forgive him.
"It is easy to cause hurt, but it takes great strength to forgive," he said.
David Moore is a couple years from retiring from Farmland, a job he's had for 26 years. He heard about his twin brother's August execution date from his daughter, but he didn't really consider it to be true until his brother told him during a visit.
"If this happens it's a relief," he said. "Dean has almost been executed six or seven times and each time you start preparing yourself for it."
So do the families. Both Moore's and the victims'. It must be tough on them, David Moore said.
His brother wants the state to go through with it this time.
"He would just like to die," David Moore said.
Carey Dean Moore admitted his guilt a long time ago, stopped his appeals, even tried to fire his lawyers.
"There's got to be a time to say stop," David Moore said. "I just hope they finally do it, stop messing around and pull the switch, give him a couple of shots or whatever. Do it instead of talking and talking about it."
Church and state have collided during death penalty debate in Nebraska
As Nebraska hurtles toward a solemn moment it has not experienced in 21 years, its public officials — and citizens — confront what may be tension between their personal views and the tenets of their religious faith. 
Sometimes, they conflict. Or may appear to do so.
Sometimes, they require a choice to be made.
In America, the separation of church and state has established that the government is sovereign in settling that argument if and when it reaches the governing stage. 
But for individuals, including officeholders, the choice remains personal, individual, less clear, sometimes more unsettling and intense. 
Occasionally, and sometimes dramatically, it all plays out on the public or political stage.  
When Gov. Ben Nelson sat in the second-floor family quarters at the Governor's Residence one July night in 1996 fielding phone calls from the State Penitentiary at midnight, it was a solemn and virtually solitary moment.
Nelson was alerted to each stage of John Joubert's walk to the electric chair, from an 11:15 p.m. call informing the governor of the contents of Joubert's final statement to a 12:04 a.m. call alerting Nelson that Joubert was being escorted to the electric chair.
At 12:16 a.m., the phone rang and the governor was told that the death sentence had been carried out.
Nelson, a Methodist who once considered the ministry as a career, said that night that his support for capital punishment fit into his understanding of the Bible and his Christian faith. 
Yes, he said, he had prayed about it.
And, yes, he said, he would not sleep well for the second night in a row.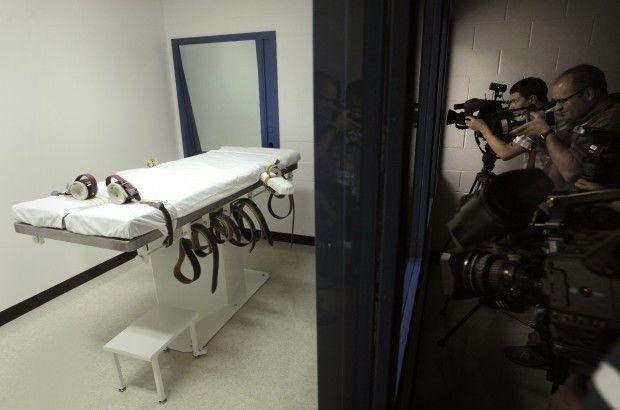 Gov. Pete Ricketts, a Catholic and a member of St. Margaret Mary Parish in Omaha, said he believes the Bible and church teaching do not preclude use of the death penalty.
But Pope Francis changed that teaching to fully reject any use of the death penalty with an announcement Thursday that came 12 days before the scheduled execution of Carey Dean Moore. The decision to make the change had been approved in May, according to the Vatican. 
The official teaching contained in the church's Catechism now states that the use of capital punishment is "inadmissible because it is an attack on the inviolability and dignity of the person."
Earlier, Pope Francis had described the death penalty as "contrary to the Gospel because it is freely decided to suppress a human life that is always sacred in the eyes of the Creator and, of which, in the final analysis, God alone is the true judge and guarantor."
That marked a departure from Pope John Paul II's declaration in 1995 that use of the death penalty is justified if there is no other option that would adequately protect society. 
The three Catholic bishops in Nebraska recently issued a joint statement opposing the scheduled execution of Moore.
"Each time we consider applying capital punishment, Nebraska has an opportunity to respond to an act of violence with an act of mercy that does not endanger public safety or compromise the demands of justice," Archbishop George Lucas of Omaha, Bishop James Conley of Lincoln and Bishop Joseph Hanefeldt of Grand Island said. 
The execution of Moore is "not necessary to fulfill justice and, for that reason, would undermine respect for human life," they stated. 
Both the governor and Archbishop Lucas declined to be interviewed for this story.
Ricketts vetoed the 2015 bill that repealed the death penalty in Nebraska and fought hard to have his veto sustained by the Legislature. He fell one vote short.
And then he swiftly helped launch and fund a statewide referendum drive to repeal the new law.
Nebraska voters did that in an overwhelming way in the 2016 general election: 494,151 to 320,719.
Ninety-two of the state's 93 counties voted to restore the death penalty; only Lancaster County voted to retain the new law. 
The dramatic death penalty struggle divided Catholics, as well as other Christians, in the Legislature, challenging many senators to examine, or re-examine, their faith.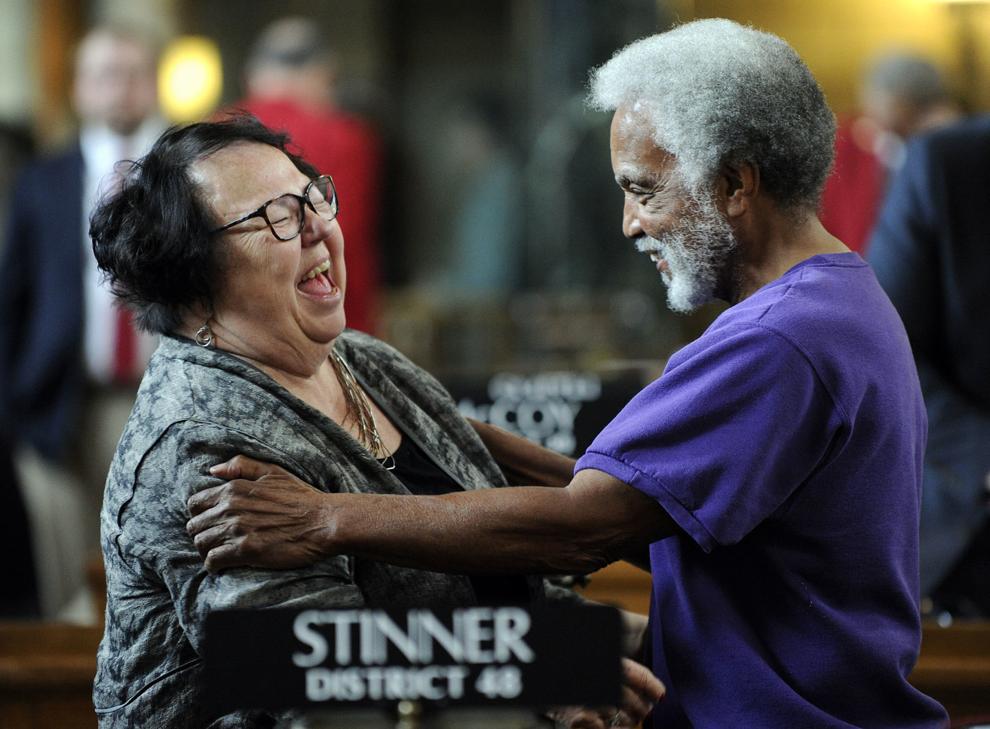 While the battle was led by Sen. Ernie Chambers of Omaha, who proclaims himself to be a nonbeliever while challenging his colleagues with biblical quotations memorized when he was a younger man, it was a Catholic senator from Lincoln who quietly decided to systematically gather support from among his conservative Republican colleagues in the nonpartisan Legislature.
And as the debate to ultimately override the governor's veto neared its end, Sen. Colby Coash slipped into an old phone booth in the back of the legislative chamber with his grandfather's rosary in hand.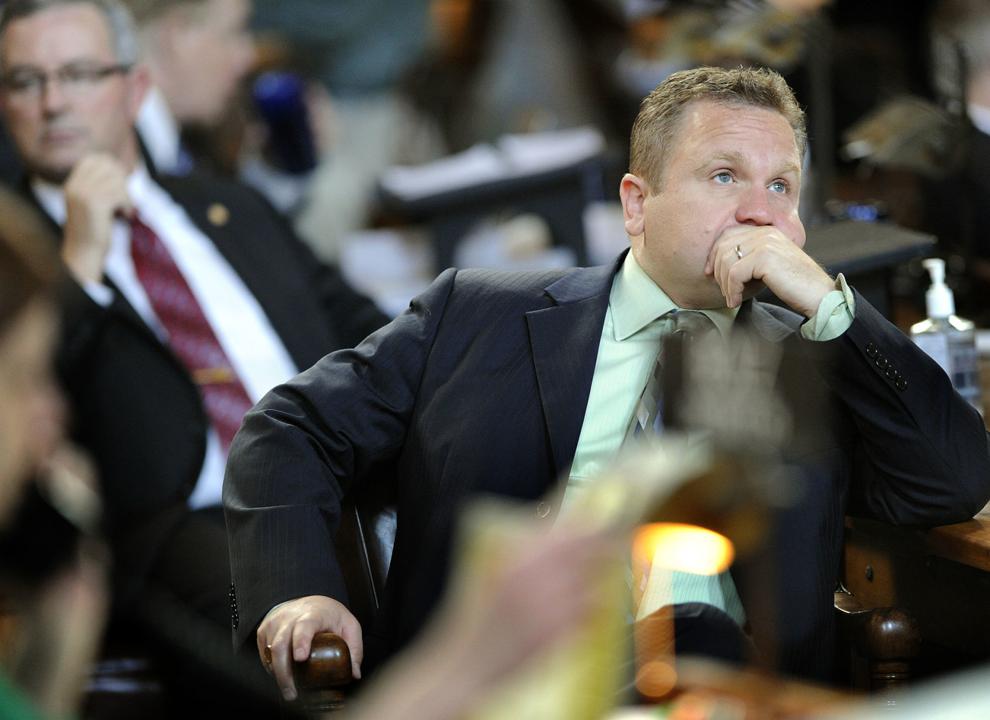 Sixteen senators who were Republicans ultimately would vote to override the veto that day.
The climactic vote on the motion to override the governor's veto was cast by Sen. Robert Hilkemann of Omaha, a Presbyterian, who had carefully listened to both sides and weighed his decision for so long that he suddenly found himself in the eye of the storm holding what would be the decisive vote. 
"To be very honest with you, this has been a spiritual journey for me from the very beginning, one that reached the very depths of my soul," he said two days later as the tension began to ease.
For many members of the Legislature, it had been an emotionally challenging issue that required re-examination of both self and soul.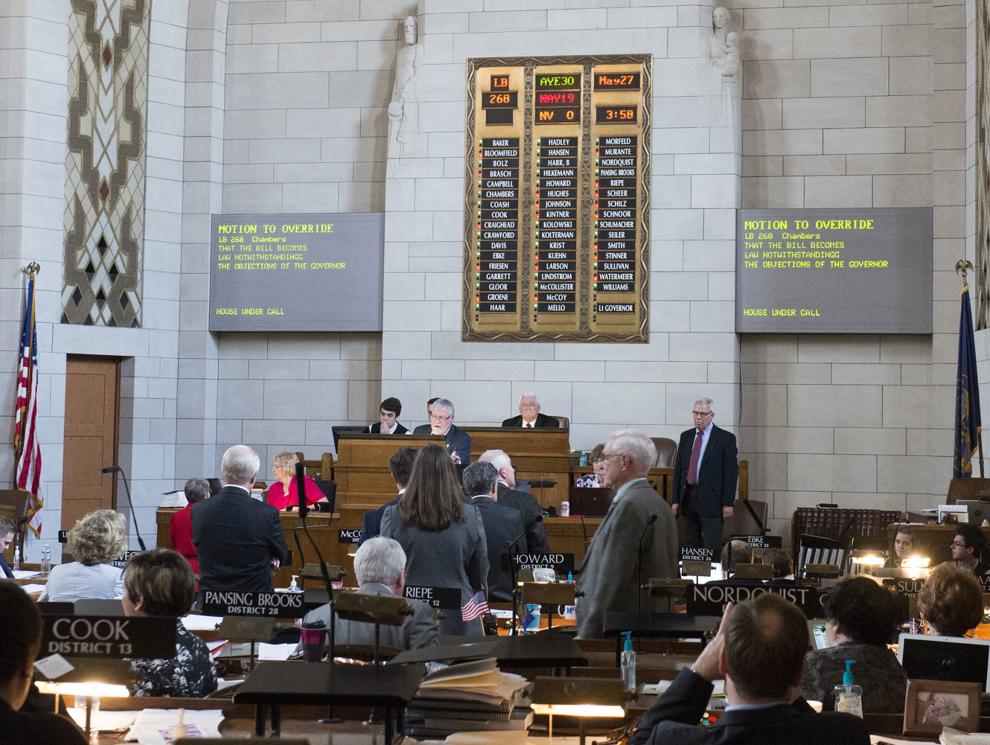 Perhaps the seminal moment in clearly defining the role and influence of religion, and particularly the Catholic Church, in political policy and decision-making in the United States occurred in 1960.
John F. Kennedy directly addressed the question of separation of church and state when his Catholicism had become an issue in his presidential campaign with opponents suggesting his greater loyalty inevitably would be to his church and ultimately to the Vatican.
"I believe in an America where the separation of church and state is absolute, where no Catholic prelate would tell the president (should he be Catholic) how to act and no Protestant minister would tell his parishioners for whom to vote," Kennedy declared in an address to an association of Protestant ministers in Houston.
That is an America "where no public official either requests or accepts instructions on public policy from the Pope, the National Council of Churches or any other ecclesiastical source," Kennedy said.
"I do not speak for my church on public matters," he said, "and the church does not speak for me."
Van Ness family member: Moore should have been executed a long time ago
For years, Tom Rinabarger wore a thick, handlebar mustache just like his dad's.
Eventually he cut it off, but the 58-year-old Omaha man said he's thought of his dad — Reuel Van Ness Jr. — daily since he was murdered Aug. 22, 1979.
"He taught me a lot of good values in life," said Rinabarger, one of Van Ness' 10 children and step-children. "Every day I think of something he's taught me."
Put 110 percent into everything you do. Build a better mousetrap.
"He always used to say the phrase, 'Build a better mousetrap,'" Rinabarger said. "I never knew what that meant. ... It wasn't until he died that it clicked what he meant: Build something someone else wants."
In 1979, the 47-year-old Van Ness worked several construction jobs and drove a cab. On Aug. 22, he picked up Carey Dean Moore and his 14-year-old brother. Moore shot him three times and robbed him. Five days later, Moore murdered another cab driver, Maynard Helgeland.
And 38 years later Moore — the longest-serving inmate on Nebraska's death row — is less than a week away from becoming the first person in the state to be executed in 21 years.
Rinabarger said it's long past time.
"In 38 years, I'm reminded every year about this. Now he's going to be executed. He should have been executed a long time ago," Rinabarger said. "All I know is for 38 years we've been feeding this guy."
A federal lawsuit filed Tuesday by an Illinois-based pharmaceutical company to prevent Nebraska from using lethal injection drugs it alleges it manufactured could delay the execution once again. A hearing is scheduled for Friday.
Moore's execution date — the eighth time his execution has been scheduled -- is Tuesday. He has stopped fighting it. 
Rinabarger said he doesn't want to witness the execution, and in the end it won't change anything.
The anniversary of his dad's death will always be hard, he said.
Rinabarger was 6 when his mom married Van Ness.
"I didn't know no other dad," he said. "Reuel will always be my dad."
Van Ness met Rinabarger's mom because he delivered milk to her house, Rinabarger said. He remembers sneaking ice cream bars from the truck with one of his sisters.
His dad was a hard worker, and had gotten a couple of patents, he said. He also loved cars, and had a garage full of them.
On Aug. 22, 1979, Rinabarger and his mom woke up at the same time. He looked at the clock and it read 4:21 a.m. He thought it odd at the time, he said. Later he saw his dad's death certificate, which listed the time of death at 4:19 a.m.
One of Van Ness' sons and a son-in-law also drove cabs, Rinabarger said, and he'd let his son-in-law take the Council Bluffs route that night.
He learned Van Ness had called the dispatcher several times after picking up Moore, asking for directions. Rinabarger is convinced he was nervous about the Moore brothers and was trying to let dispatchers know his location.
"He didn't need directions," he said.
Rinabarger was 19 when Van Ness died, and already had begun using drugs and alcohol, which took him down some dark paths for the coming years, including jail and prison, he said.
He got sober in 2004 and now works construction like his dad.
"It's kind of strange how my life has taken a turn from the worst to the best," he said. "God's been with me all the time."
Rinabarger's sister, Richelle Van Ness-Doran, agreed it's been too long.
"I'm not going to celebrate. There's no point of celebrating," Van Ness-Doran said. "I just want the thought that he is not living there ... and hope to God that no one takes his spot."
If Moore is executed Tuesday, it will be on Rinabarger's mind, but he's not sure how he'll feel -- and it won't ease the pain he feels each Aug. 22.
"Am I supposed to be happy or sad when they execute him? I don't know. It won't change anything."
Profiles of Nebraska death row prisoners' victims
Victims of those sentenced to capital punishment in Nebraska
Maynard Helgeland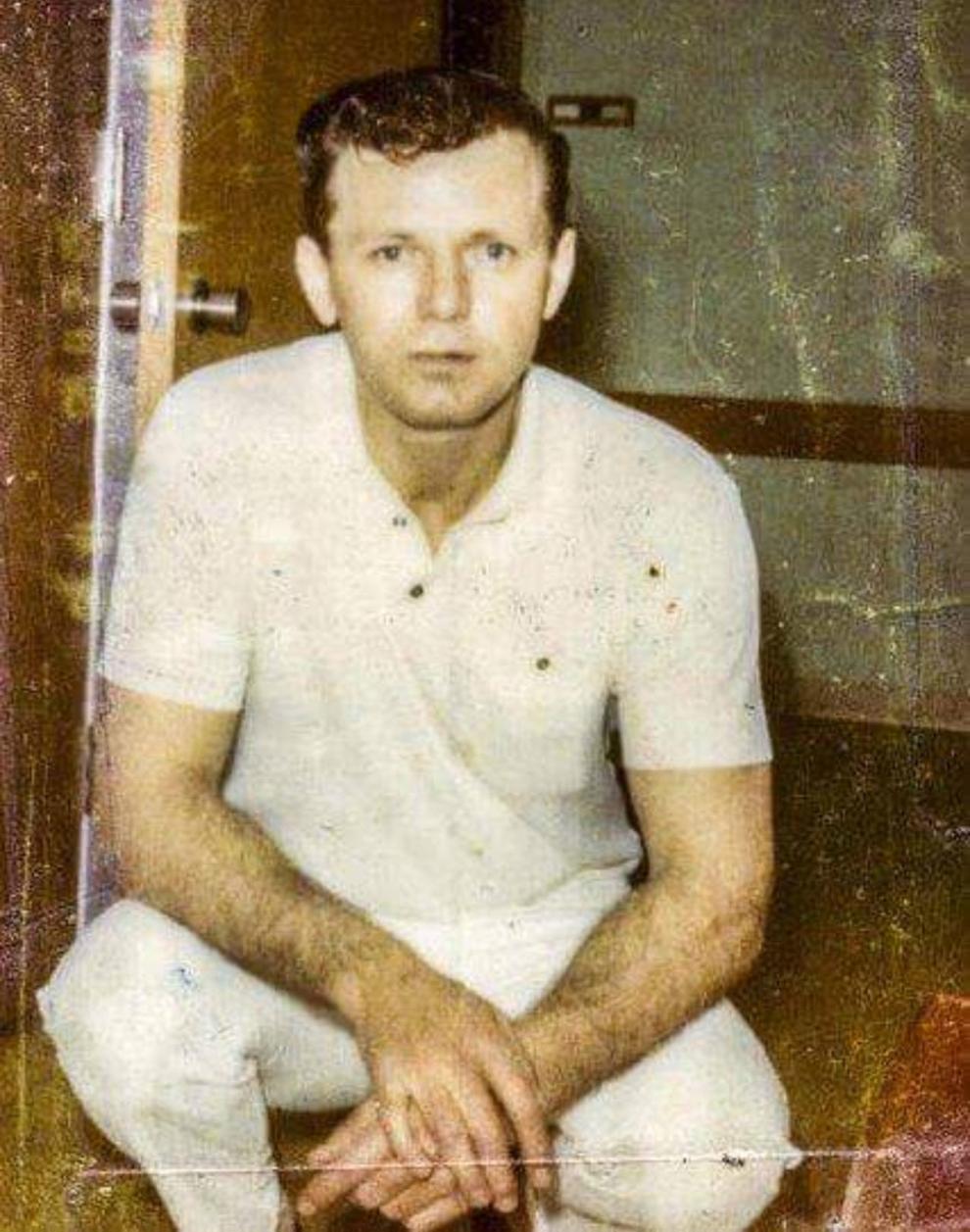 Maynard Helgeland, 47, of Omaha, Happy Cab driver. He was shot three times in the head on Aug. 26, 1979, by Carey Dean Moore. His body was found on the front seat of his cab on a street near downtown Omaha adjacent to a vacant lot. He had picked up Moore on a Sunday night. Helgeland was known as a very dependable driver and a nice, positive person. He and his son, Ken, had operated the cab since July 2. Both his legs had been amputated two years prior at the Veterans Hospital.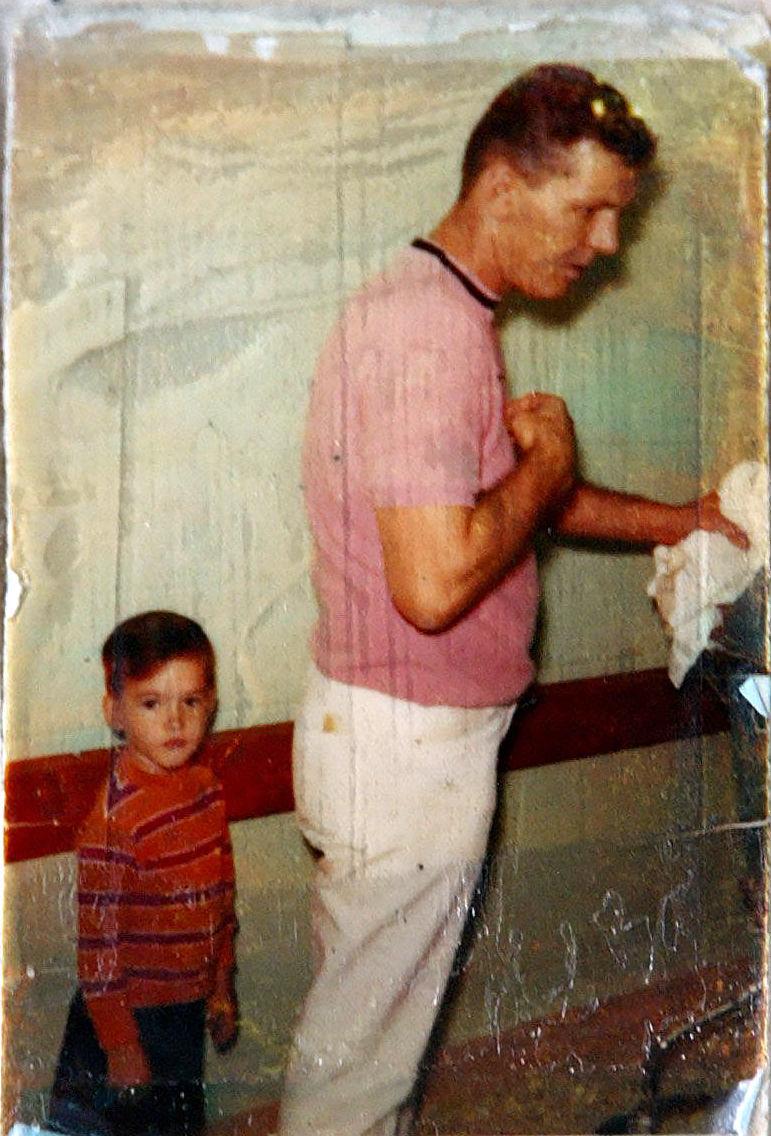 Reuel Van Ness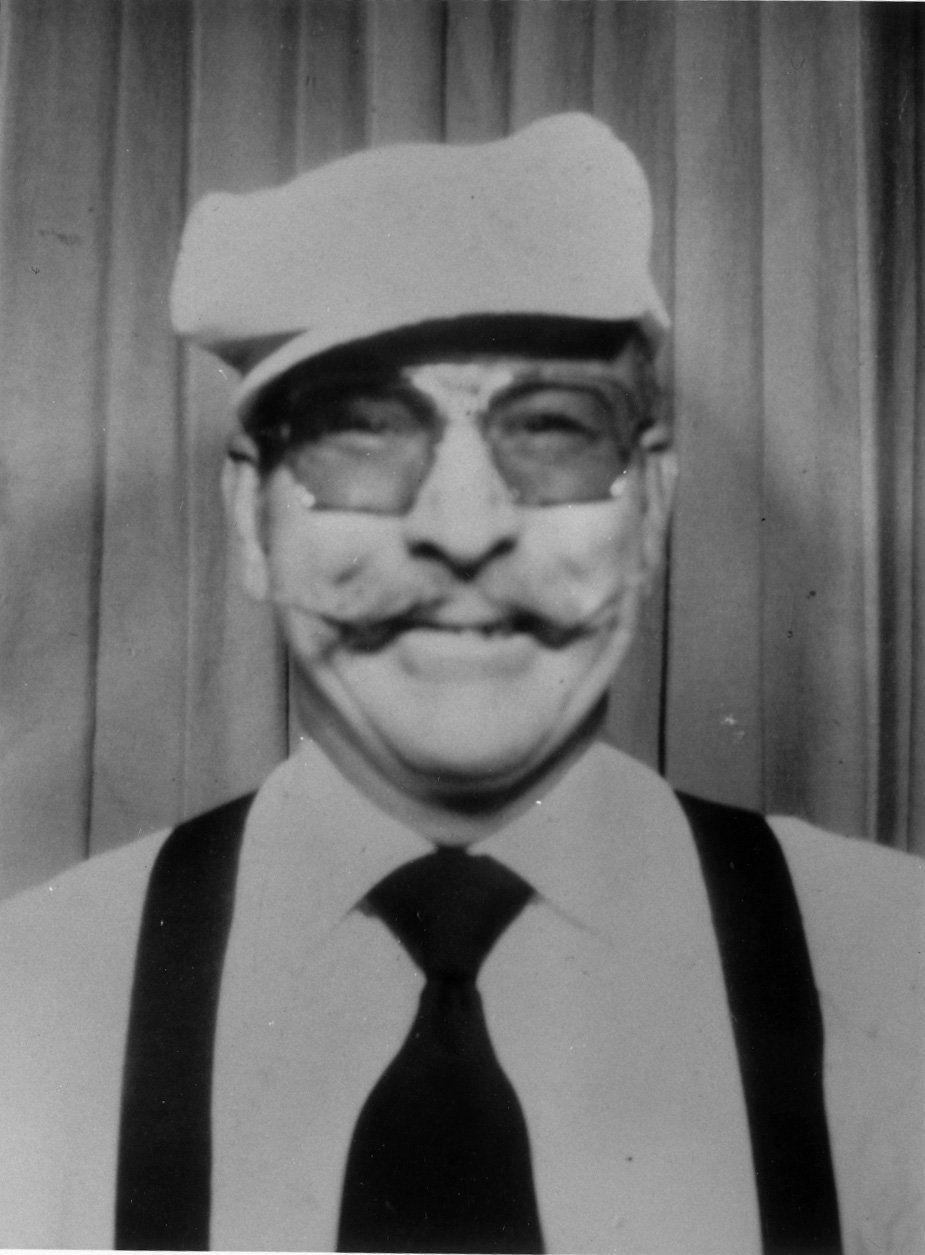 Reuel Van Ness, 47, of Omaha, Safeway Cab driver. He was shot four times by Carey Dean Moore in 1979 when he reached back for Moore's gun as Moore tried to rob him. His body was found sprawled face down in a desolate park road intersection at Standing Bear Lake in northwest Omaha. Van Ness had worked for an Omaha construction company and part time as a cab driver for 17 or 18 years. He was a Korean War veteran and father of 10 children.
Brandon Teena
Brandon Teena, 21, of Lincoln. The transgender man was killed in 1993 near Humboldt by John Lotter and Marvin Nissen. They killed Teena to silence him after he told police the two men had raped him. He was shot twice in the head and stabbed.
Philip Devine
Philip Devine, 22, of Fairfield, Iowa, died in 1993. John Lotter was convicted of shooting Devine, who had a prosthetic leg, twice in the head because he witnessed the killing of Brandon Teena at a farmhouse near Humboldt. 
Lisa Lambert
Lisa Lambert, 24, of rural Humboldt, a nurse's aide. She died in 1993. John Lotter was convicted of killing Lambert, a single mother of a 9-month-old boy, because she witnessed the murder of Brandon Teena, a transgender man who was staying in the one-story farmhouse Lambert rented. Lambert was shot three times, twice in the head at close range.
Adam Billie-Gomez
Adam Billie-Gomez, 3, of Scottsbluff. Adam, the son of Patricia Gomez, was killed by Raymond Mata and dismembered in December 1999. Parts of his body were found in a freezer and a dog bowl, and bone fragments belonging to him were found in Mata's dog's stomach. 
Latara and Tramar Chandler
Latara Chandler, 13, and Tramar Chandler, 7, of Omaha. In 2001, police found Latara's body, nude from the waist down, in a bedroom at the apartment of her mother, who had been found in another location severely beaten by Arthur L. Gales. Tramar's body was found face up in the bathtub, with his legs outside the tub. Autopsies revealed that Latara died as a result of manual strangulation and that Tramar died as a result of drowning and manual strangulation. Latara had been sexually assaulted.
Lisa Bryant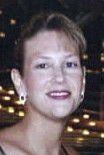 Lisa Bryant, 29, of Norfolk. Bryant was the mother of a 9-year-old son and a stepdaughter and had been married just weeks when she was killed at her U.S. Bank branch in Norfolk on Sept. 26, 2002, by Erick Vela during a botched robbery attempt. Bryant, who was a personal banker who had worked at the bank six years, was a graduate of Wayne State College.
Lola Elwood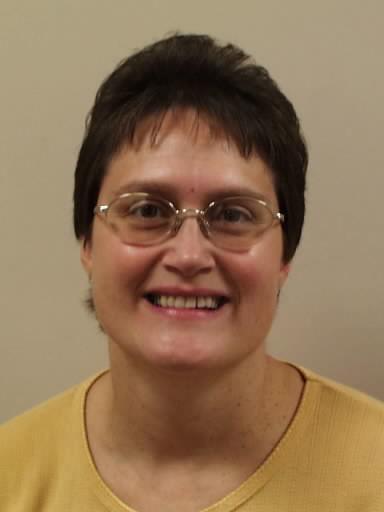 Lola Elwood, 43, of Norfolk, assistant branch manager at U.S. Bank for 14 years. Elwood was shot and killed by Jorge Galindo during the botched bank robbery on Sept. 26, 2002. She was married and the mother of two children. She was said to have loved crafts, sewing, music and taking care of her family.
Samuel Sun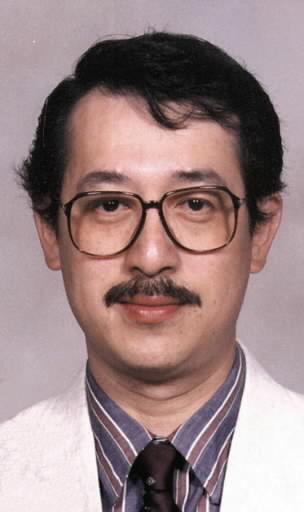 Samuel Sun, 50, of Norfolk, a teller at U.S. Bank for eight years. The father of two sons, he was shot and killed at the Norfolk bank by Jose Sandoval on Sept. 26, 2002. Sun had an associate's degree in business management from Northeast Community College. He was said to have enjoyed opera and liked to watch the Green Bay Packers with his boys.  
Jo Mausbach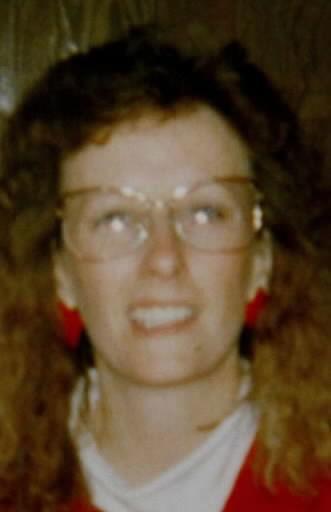 Jo Mausbach, 42, of Humphrey, a bank teller at U.S. Bank for 17 years. She was shot and killed at the Norfolk bank by Jose Sandoval on Sept. 26, 2002. She was married and the mother of a daughter and a son. She attended Wayne State College. Mausbach was a caring person who lived for her children and family, her husband said. 
Evonne Tuttle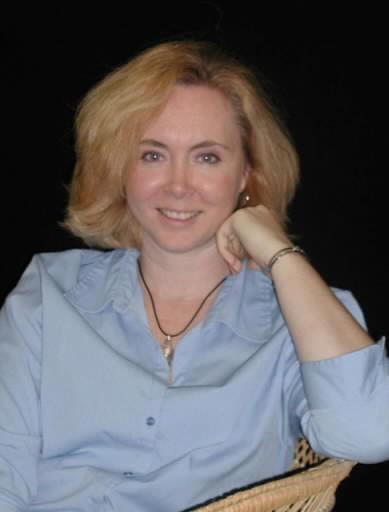 Evonne Tuttle, 37, of Stanton. A bank customer, she was shot and killed by Jose Sandoval in Norfolk during a botched robbery attempt Sept. 26, 2002. She was the mother of three daughters. Tuttle grew up in Ewing and had pursued degrees in business and computer science at Wayne State College and Northeast Community College. She was an assistant editor at the Stanton Register and was said to have a knack for handling customers. 
Heather Guerrero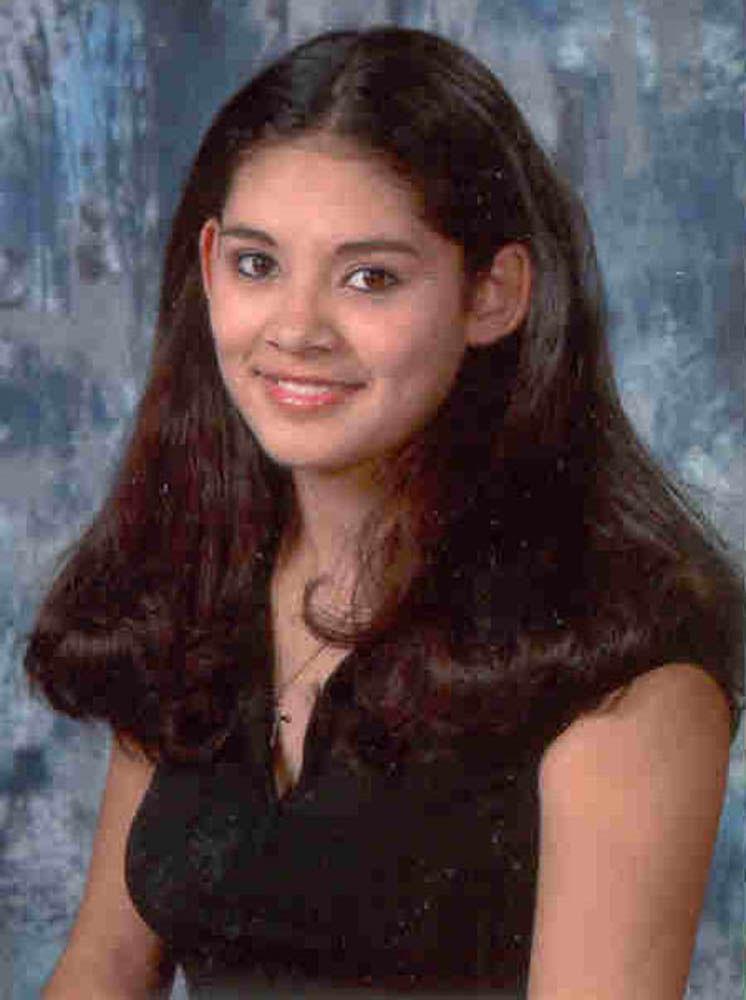 Heather Guerrero, 15, of Gering. Heather was a newspaper carrier who was kidnapped, raped and shot in the head by Jeffrey Hessler in February 2003. Her body was found in an abandoned farmhouse. She was active in her school, playing volleyball, being a student manager for the basketball team, and in a group that did anti-drug skits for children. 
Amber Harris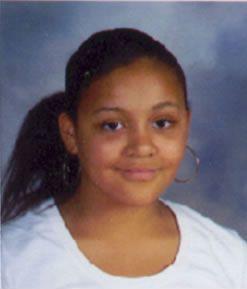 Amber Harris, 12, of Omaha. Amber was kidnapped after she got off her school bus in November 2005 and headed home. Her remains weren't found in an Omaha park for six months. Roy L. Ellis kidnapped and killed the seventh-grader by hitting her in the head with a blunt object. 
Edward Hall and Timothy Donohue
Edward Hall, 60, and Timothy Donohue, 48, both of Grand Island. The two men were killed by Marco E. Torres in 2007. Torres bound Hall, who owned the house in which Torres was living, with an electrical cord, gagged him with a bathrobe belt and shot him three times. He then shot and killed Donohue, who lived in an upstairs room in Hall's home. The men were killed to conceal a robbery. 
Curtis Bradford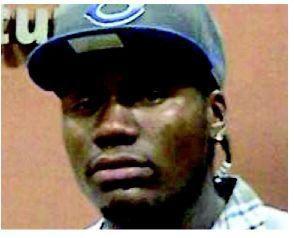 Curtis Bradford, 22, of Omaha. Bradford was killed in August 2013 by Nikko Jenkins, who he met when both were in prison. He had planned to study business and entrepreneurship at a technical institute, his mother said.
Jorge Cajiga Ruiz and Juan Uribe-Pena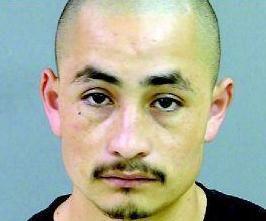 Jorge Cajiga Ruiz, 29, and Juan Uribe-Pena, 26, both of Omaha. They were killed in August 2013 by Nikko Jenkins, both shot in the head while sitting in a pickup truck after being lured to a park under the pretense of having sex with two women. 
Andrea Kruger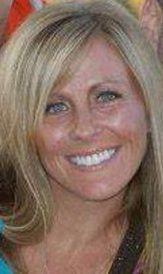 Andrea Kruger, 33, of Omaha. Kruger, a mother of three children, was found shot to death and left lying in the street in west Omaha. Nikko Jenkins was convicted in her August 2013 death as the result of a random attack when she was on her way home from work. She left behind a husband and three children, ages 2 to 13. 
Terry Berry Jr.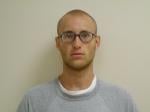 Terry Berry Jr., 22, of Scottsbluff and Steinauer. Berry was strangled to death in April 2017 by convicted killer Patrick Schroeder in a cell he shared with the inmate at Tecumseh State Correctional Institution. Berry was serving up to three years for forgery and assault. His obituary notice said he enjoyed helping others, especially his grandfather.