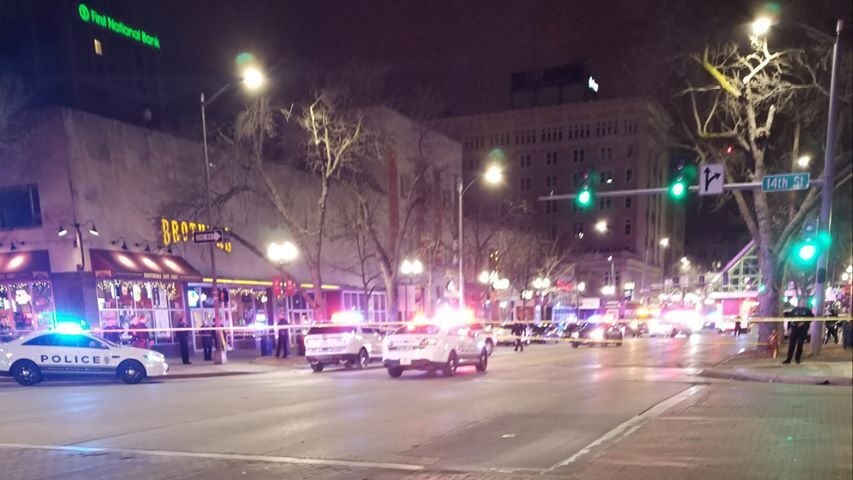 Body cam footage showed two Lincoln officers out on a vandalism call stop at the sound of the pop-pop-pops. 
"That's gunshots," Officer Matthew Maguire said in the video, played Wednesday for jurors at the start of Marcus Winston's murder trial.
It was 1:30 a.m. March 15, 2020, shortly before bar break, around the corner from 14th and O streets. Officers Maguire and Benjamin Jennings turned and ran toward the sound, Maguire calling over his police radio what they'd just heard.
Within 30 seconds, they'd found Tim Montgomery lying facedown in a westbound lane of O Street, bleeding from his wounds.
Maguire, a licensed EMT, quickly started CPR and kept at it until rescue workers got there. Jennings worked crowd control as 50-plus people poured out of nearby bars.
Despite the officers' quick work, EMTs lost Montgomery's pulse at the scene, and he died at the hospital at 2:22 a.m. from two gunshots, one that struck his back, hitting a lung and his heart, and a second to his abdomen.
In opening statements Wednesday, the state said it was murder. Winston's attorney called it self-defense. 
Deputy Lancaster County Attorney Amy Goodro told the jury Winston shot Montgomery outside Main Street bar over a beef about a shooting at 14th and E in August 2019, where DaQuan Love grabbed Winston's gun from his pocket during a fight and shot Antwan Gary six times. 
On March 15, 2020, just four days before Love would be sentenced for it, Montgomery, Gary's cousin, and Nathaniel Love, cousin to both DaQuan Love and Winston, got into a fistfight just outside the bar.
"And it's Mr. Winston who introduces a gun into this fistfight, trying to show Mr. Montgomery who was tougher," Goodro said.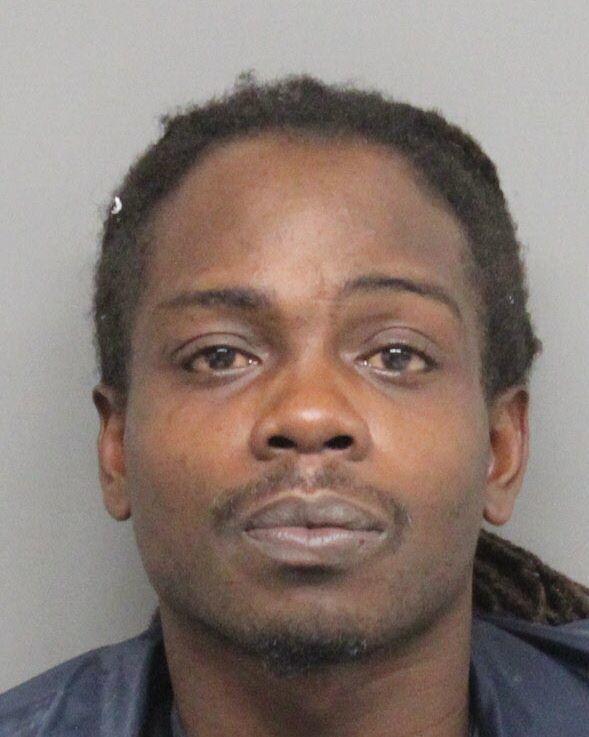 When it was his turn to address the jury, defense attorney John Ball said: "This beef goes the other way." 
He said Montgomery was beating Winston's cousin "to death right in front of him." Ball said Winston tried to talk to Montgomery, tried to get him to stop, before firing four times, hitting and killing Montgomery and accidentally wounding Nathaniel Love, from a grazed bullet or ricochet that hit his head and left leg. 
Montgomery ran, nearly making it across the street, where he collapsed and police found him. 
Winston and Love ran, too, with Love leaving a winding trail of blood drops as he fled to his mom's apartment at Eighth and G. She called 911. 
Winston, now 35, later turned himself in to police. And prosecutors charged him with first-degree murder and use of a firearm to commit a felony.
Ray Gordon, Montgomery's cousin, testified he'd gotten downtown at about 1 a.m. and saw Montgomery and Winston both at the bar.
Outside, one minute they were laughing, the next he looked back and they were fighting, he said. He said he saw three or four punches, then Winston took off running. Gordon said he stopped him and started punching, then Montgomery bum-rushed them. 
Gary fell to the street. Winston fell toward the sidewalk.
"I heard the shot. Boom. And I jumped on the curb to see what it was and I seen him (Winston)," he said. "Right there, he was on the ground shooting."
Trial continues Friday and is expected to run through next week.