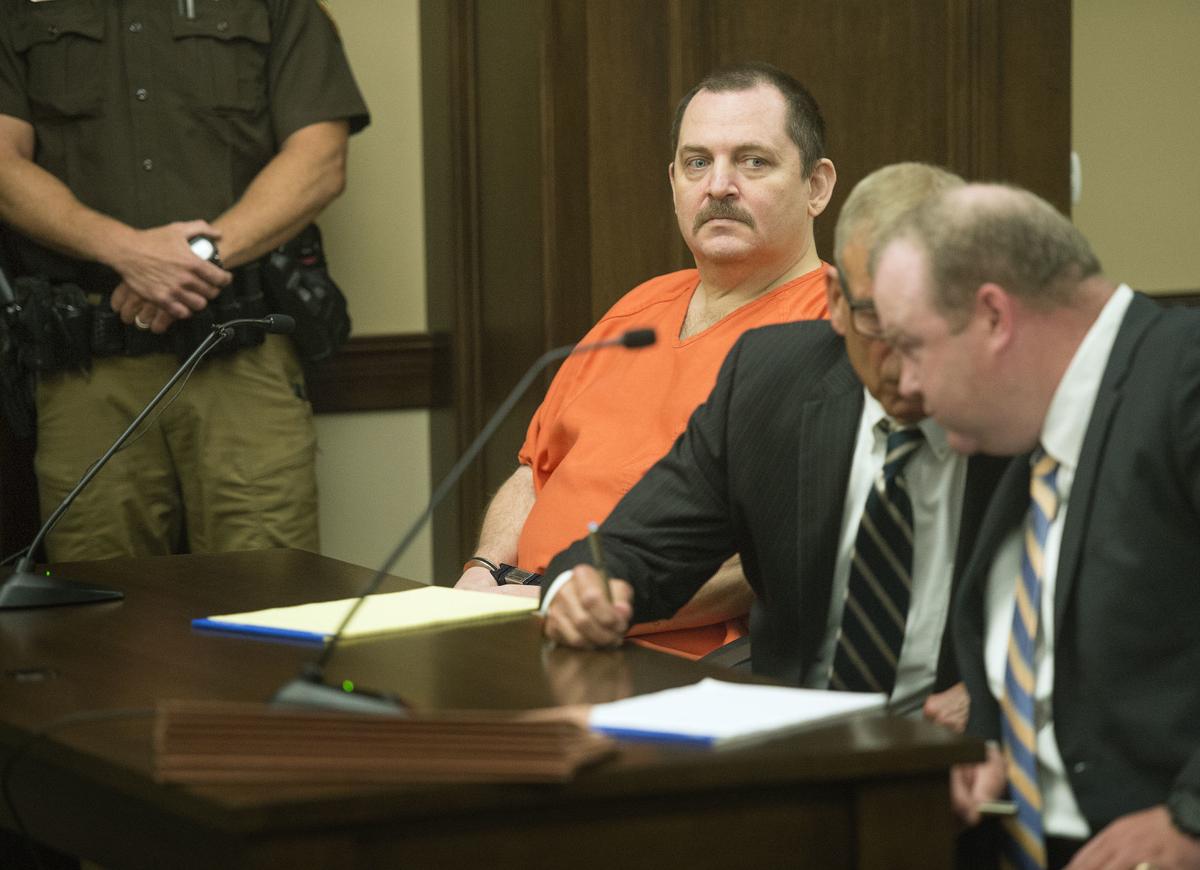 WILBER — Aubrey Trail was absent from court Friday, where he had been set to plead guilty to improperly disposing of Sydney Loofe's remains in 2017, because of a medical issue that arose early in the day, his attorney said.
"He had every intention to be here today to plead guilty to that charge," Joe Murray told Saline County District Judge Vicky Johnson, asking for a continuance to the earliest possible date.
Johnson said it may not happen until the start of Trail's trial, which begins here with jury selection June 17.
The only other issue taken up Friday was Murray's request that Trail be allowed to stay at the Diagnostic and Evaluation Center in Lincoln, where he has been housed since January in an ADA-compliant cell because of ongoing medical issues.
Murray said Trail has had a stroke and two heart attacks and needs a walker to get around.
Murray said he believes it is in the interest of justice that Trail be allowed to stay where he is, rather than be moved to the Saline County jail for trial, as the sheriff had planned.
Assistant Attorney General Mike Guinan argued that it was the sheriff's jail and Trail was his prisoner, so the sheriff should be given the freedom to do what he thinks is in the interest of the security of his personnel and Trail.
Johnson took the matter under advisement.
You have free articles remaining.
In the hallway, Murray said he hoped Trail's plea to the remains charge would streamline Trail's murder trial.
It may mean jurors wouldn't have to see how Loofe's dismembered body was discovered.
"It's his defense," Murray said. "There was an accidental death, then there were mistakes made."
He said Trail wants to take responsibility for what he did and maintains his innocence on the first-degree murder and conspiracy to commit murder charges, for which the state is seeking the death penalty.
Unlawful disposal of human remains is a class IV felony that carries up to two years of prison time.
In multiple statements, Trail has told investigators and news reporters that Loofe, a 24-year-old Lincoln woman, died at his hands accidentally and that he got rid of her body because he didn't think law enforcement would believe him.
Prosecutors allege that he and his co-defendant, Bailey Boswell, solicited young women online, recruited others to carry out a murder and selected Loofe as their victim.
Investigators say Loofe met Boswell on the dating app Tinder and went missing Nov. 16, 2017, after going on a date with Boswell the night before. Investigators allege Trail strangled her before he and Boswell dismembered and dumped her body and then fled the state, according to court documents.
Loofe's remains were found in rural Clay County on Dec. 4, 2017.