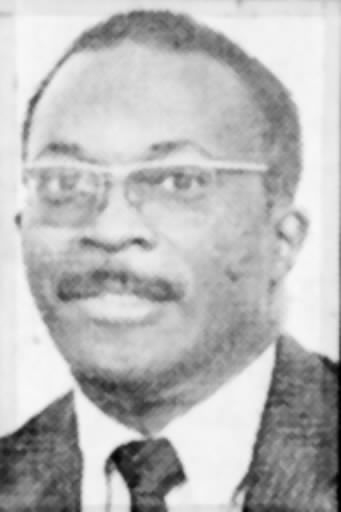 Nearly 20 years after his gun jammed when he tried to fire on his University of Nebraska-Lincoln class, Arthur McElroy remains mentally ill and dangerous, a judge has found.
He will stay at the Lincoln Regional Center, according to an order issued this week.
District Judge Paul Merritt Jr. called it the "least restrictive available treatment program consistent with the treatment needs of the defendant and the safety of the public."
About 20 students escaped injury Oct. 12, 1992, when the .30-caliber, semi-automatic military carbine McElroy carried into an actuarial science class jammed.
At a mental health review hearing last week, Dr. Klaus Hartmann, forensic psychiatrist at the regional center, said McElroy had been pursuing a master's degree in actuary science and had believed fellow students were trying to thwart his progress.
And, he said, in 1976, McElroy apparently stabbed his mother.
Hartmann said McElroy's mental health largely is the same as it has been.
McElroy is diagnosed with delusional disorder, persecutory type, or possibly paranoid schizophrenia, and his treatment team thinks he should remain at a locked facility, for now.
Hartmann said McElroy, who is 63 now and has a number of physical health issues including diabetes and end-stage renal disease, doesn't really qualify to live in a nursing home because he generally can care for himself.
He said they considered placement at CTP at the Heather -- a rehabilitation program designed as a step down from the state hospital -- but there was only a slim chance McElroy would be accepted into the program.
The facility near 20th and P streets, which has 24-hour supervision but is not locked, may be "too close for comfort" to UNL, he told the judge.
Hartmann said they were concerned about the possibility McElroy could walk away and "that he might obtain a firearm and do something."
McElroy wasn't interested in another option, Telecare in Omaha, because he didn't want to go somewhere new for the dialysis treatment he needs three times a week.
His attorney, Joe Nigro of the Lancaster County Public Defender's Office, said he understood the concern that what happened years ago was a very serious matter.
But he questioned whether McElroy still was a serious threat, given his significant physical problems. If he were to take off, he wouldn't survive long or even be able to move fast, Nigro said.
For now, things will remain as they've been.
But, in his order, Merritt permitted and encouraged the center's staff to investigate placement outside of the regional center consistent with McElroy's treatment needs and the safety of the public.
His next review hearing is set for April 30.