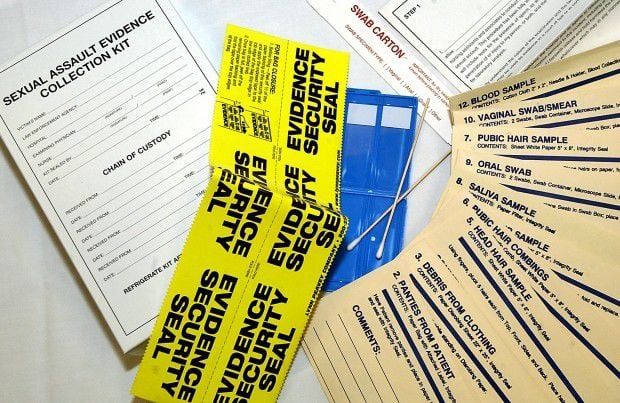 Lincoln police will submit for testing previously unexamined biological evidence from old rape kits, Chief Jeff Bliemeister said Friday as part of a new approach to sex assault investigations.
Staff members have begun analyzing the 353 untested rape kits held in storage at the department since 2004, he said.
Any untested kit from a case where the survivor has "not expressed a desire to discontinue" investigative efforts will be sent to the Nebraska State Patrol Crime Laboratory, Bliemeister said in an email.
Previously, it was up to investigators to determine whether to test a case based on their fact-finding.
The DNA evidence, which a nurse collects within a few days of a sexual assault, was tested in all cases where the adult survivor didn't know the identity of the assailant and in cases where there was a denial of sexual contact, the chief said.
But in cases where the offender was known and only the consent of sex was disputed, the biological evidence was not tested, he said. 
You have free articles remaining.
Nationally, victims advocates have pushed to have all rape kits tested in an effort to signal to survivors their cases matter and to identify serial rapists.
Last month, Bliemeister told the Journal Star his department was reevaluating its policy and practices with regard to rape kit testing.
Additionally, two grant-funded scientists at the State Patrol Crime Lab will begin testing previously untested rape kits from across the state.
Earlier this month, Lincoln police officials discussed the untested rape kits during a meeting with staff from the Child Advocacy Center, Voices of Hope, a sexual assault nurse examiner from Bryan Health and State Patrol Crime Lab staff.
That meeting was pivotal in the department's new approach to rape kit testing, Bliemeister said.
The change also follows best practices set by the U.S. Justice Department's National Institute of Justice.
Going forward, Bliemeister said, investigators will generally seek rape kit testing in sex assault cases reported to them, but police will defer to the wishes of the survivor.