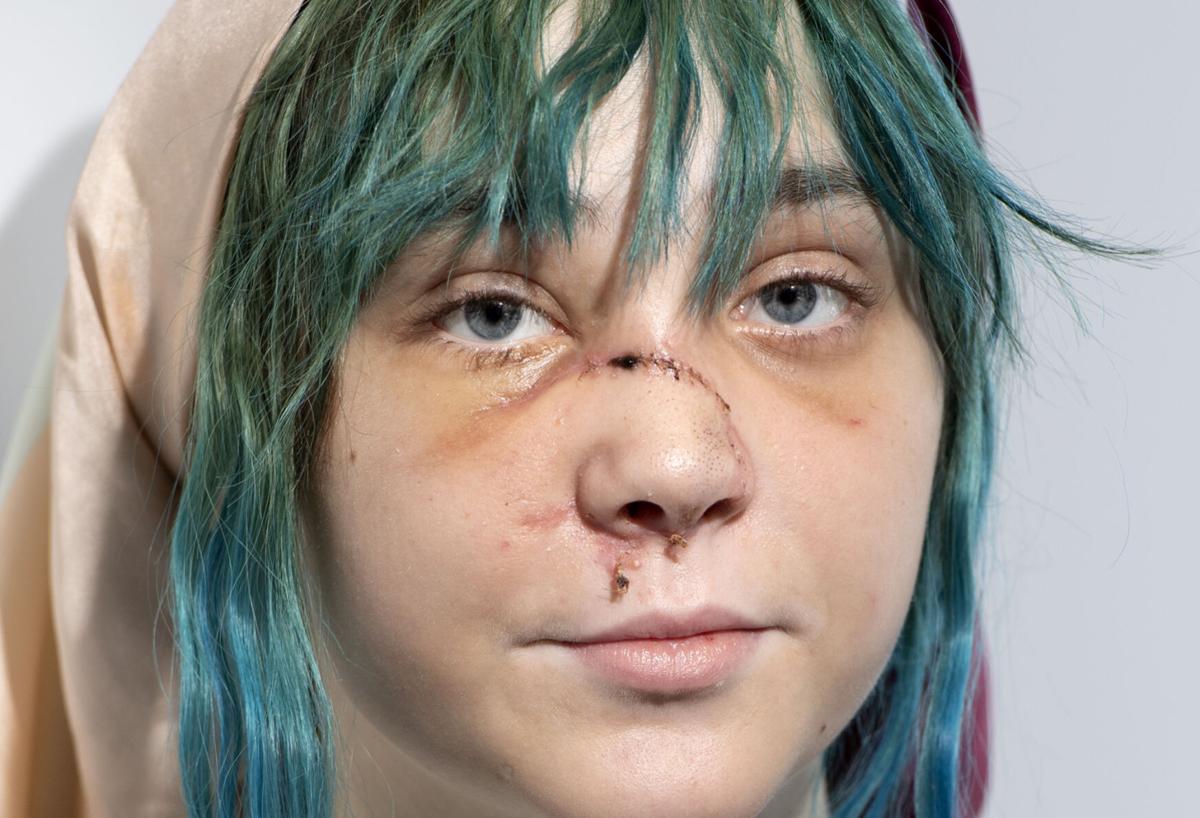 A federal judge on Tuesday said several parts of a civil rights lawsuit brought by a Lincoln woman severely injured in protests last year can move forward against Lincoln Police and the Lancaster County Sheriff's Office.
Although Magistrate Judge Cheryl Zwart dismissed two claims filed in U.S. District Court by Elise Poole, who took part in the protests in downtown Lincoln on May 30-31, 2020, she kept three others in place.
Poole, now 19, was kneeling with friends on a sidewalk near 12th and H streets shortly after 10 p.m. on May 31, 2020 — about two hours after a curfew set by Lincoln Mayor Leirion Gaylor Baird — when the protesters were confronted by police.
As Poole was attempting to flee a volley of tear gas, she was struck in the face by a projectile, which nearly severed her nose from her face. She was later rushed to the hospital by friends where doctors performed emergency surgery.
The lawsuit, filed in February by the ACLU of Nebraska and Omaha attorney Daniel Gutman, accuses 21 unidentified officers of firing on protesters without a "reasonable basis" of doing so.
Attorneys for the city and county sought to have Poole's case dismissed because she could not identify the officer who fired the projectile that struck her, but Zwart said it was likely those agencies "may be able to ascertain which of their officers were involved."
"They may know the identity of the officer already," Zwart wrote.
In its motion, attorneys for the city also argued the curfew put in place by Gaylor Baird after a protest devolved into a night of destruction on Lincoln Mall was a reasonable "time, place and manner" restriction on the protesters' First Amendment rights.
"Poole was violating the curfew order at the time of her injury and is unable to plead facts to support the contention she was engaged in protected activity so her First Amendment retaliation claim fails on its face," the city argued.
Zwart didn't find those arguments persuasive, however: "The question is whether the law enforcement response in this case exploited their crowd control, seizure and arrest powers as a means of suppressing speech."
Poole's attorneys would be allowed to pursue discovery to learn "whether the officers would typically exercise their discretion to shoot rubber bullets at protesters at close range because the protesters violated a curfew," the magistrate judge added.
The court will also allow a claim that LPD and sheriff's deputies violated Poole's Fourth Amendment rights to proceed, writing officers were not entitled to qualified immunity because their response was "unreasonable."
Zwart wrote that while deploying "less lethal" munitions may be deemed reasonable if an officer is attempting to stop a crime or believes they are in danger, those levels of force are not justified against "nonviolent misdemeanants who do not flee or actively resist arrest and pose little threat or no threat to the security of the officers or the public."
Poole was protesting peacefully and was not committing a crime or posing a threat to law enforcement when officers approached the group of demonstrators and deployed tear gas, the judge said.
"Assuming these facts are true, the defendants' response to Poole's involvement in a peaceful protest violated Poole's Fourth Amendment rights, and under clearly established law at the time, their response was unreasonable," the order states.
Zwart dismissed a claim that law enforcement violated Poole's 14th Amendment rights to due process, explaining the claim was redundant to the claims made that her First and Fourth amendment rights had been violated.
She also tossed out a negligence claim against the city and county, writing that "without question" the action instead arose from assault or battery, as interpreted by the courts.
Zwart also rejected a motion from the city and county seeking to strike portions of Poole's complaint referencing the killing of George Floyd in Minneapolis last year, as well as photos of Poole's injury.
The paragraphs referencing Floyd do "not entitle (Poole) to any relief," Zwart noted, but "they do provide context as to why the protesters in Lincoln, including (Poole), gathered in the days following Floyd's death."
And while some of the photos are graphic, Zwart said they also show the location of the protesters the night Poole was injured as well as the position of law enforcement.
"There is a relationship and logical connection between the photographs and the subject matter of this action, and the plaintiffs' use of photographs is not overdone or perceived as a ploy to garner public attention to this case," she wrote in the order.
One year ago: Photos and videos of protests in Lincoln over George Floyd's death
BLM Protest
BLM Protest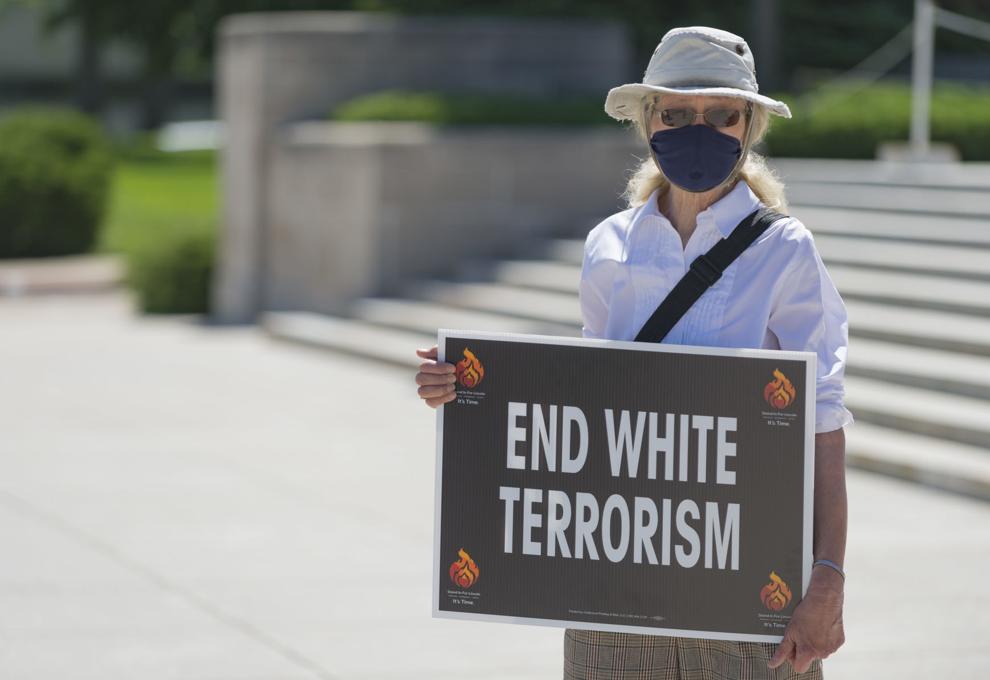 BLM Protest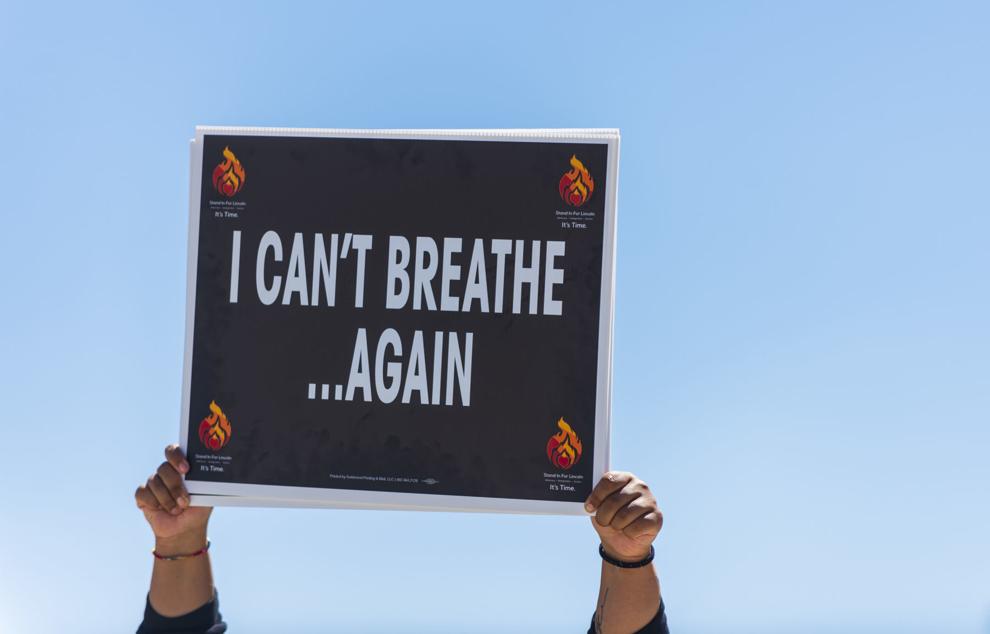 BLM Protest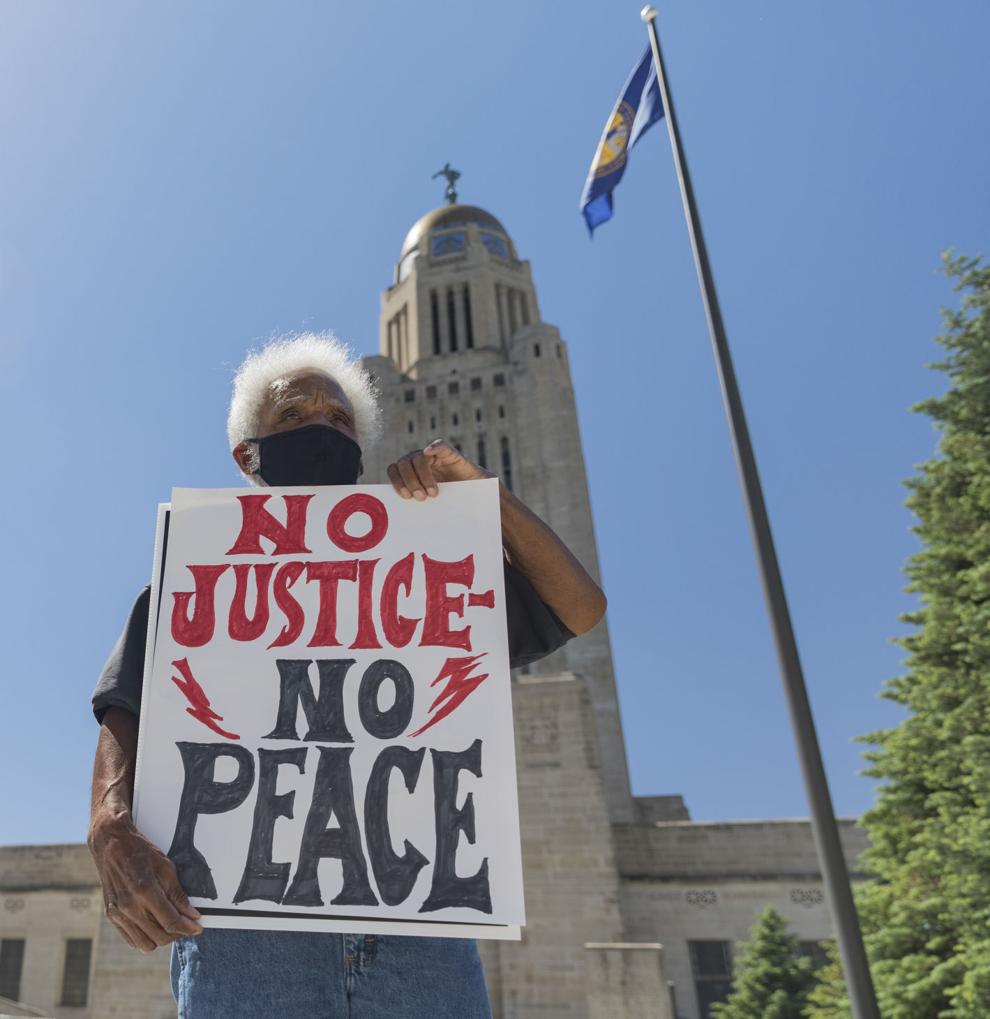 BLM Protest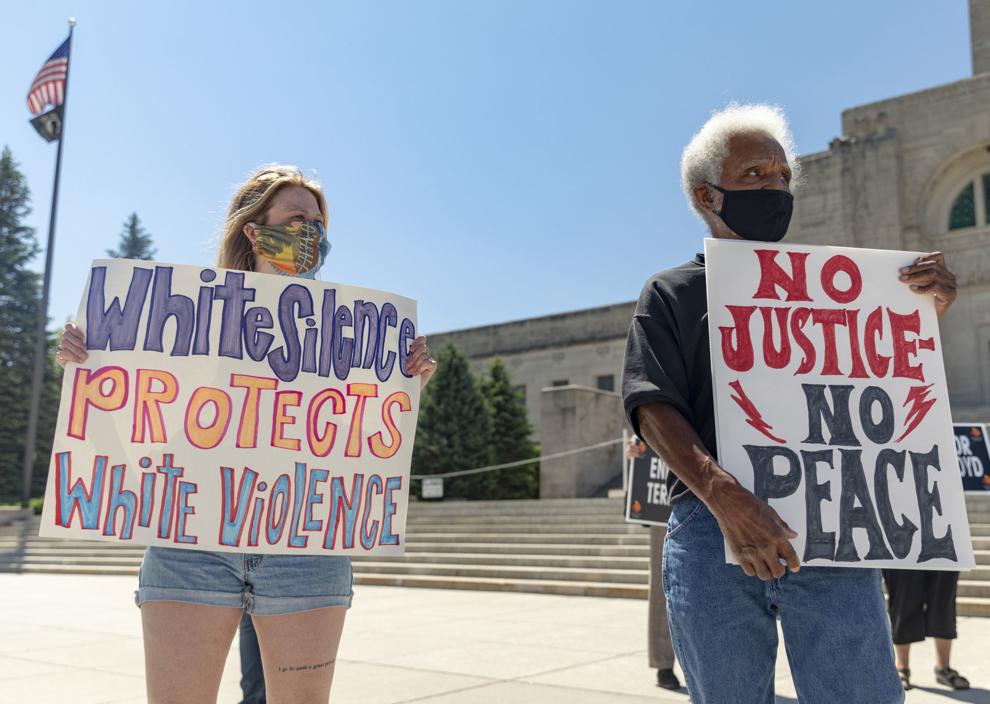 BLM Protest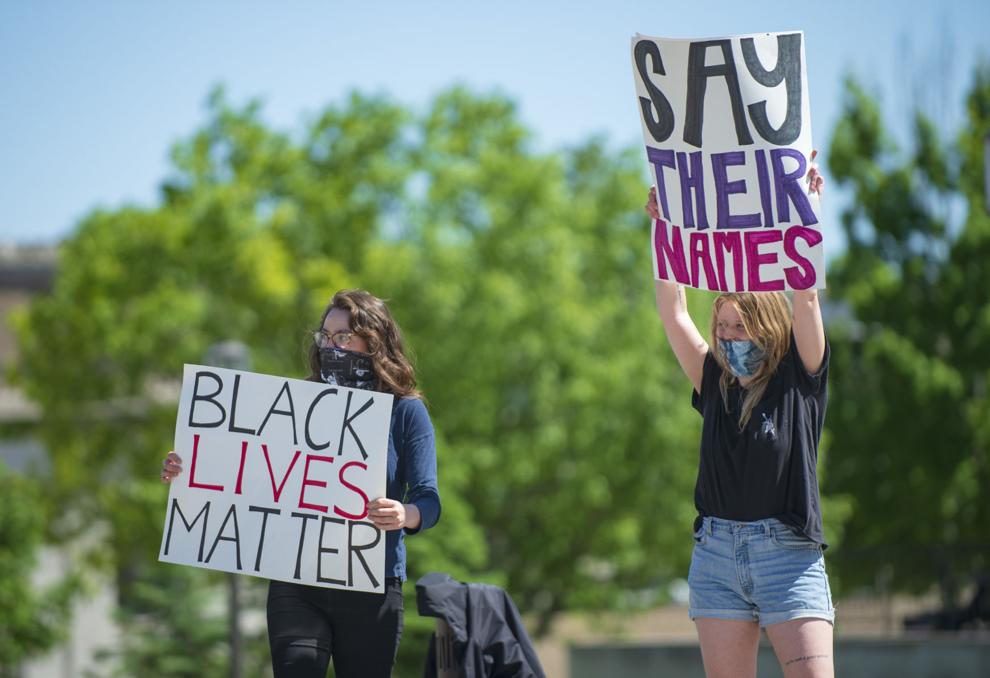 George Floyd Protest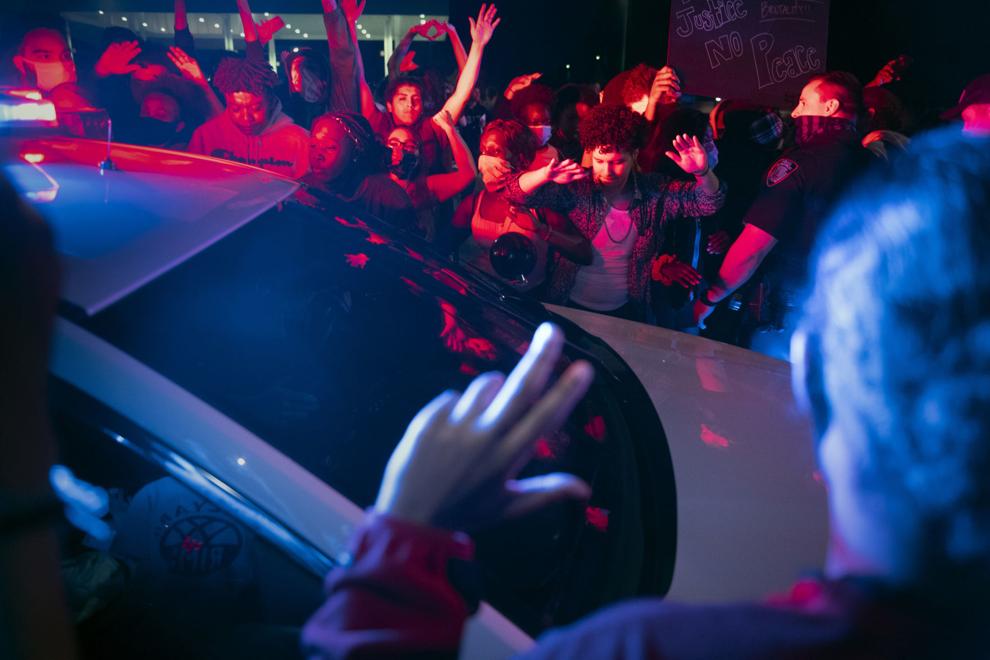 George Floyd Protest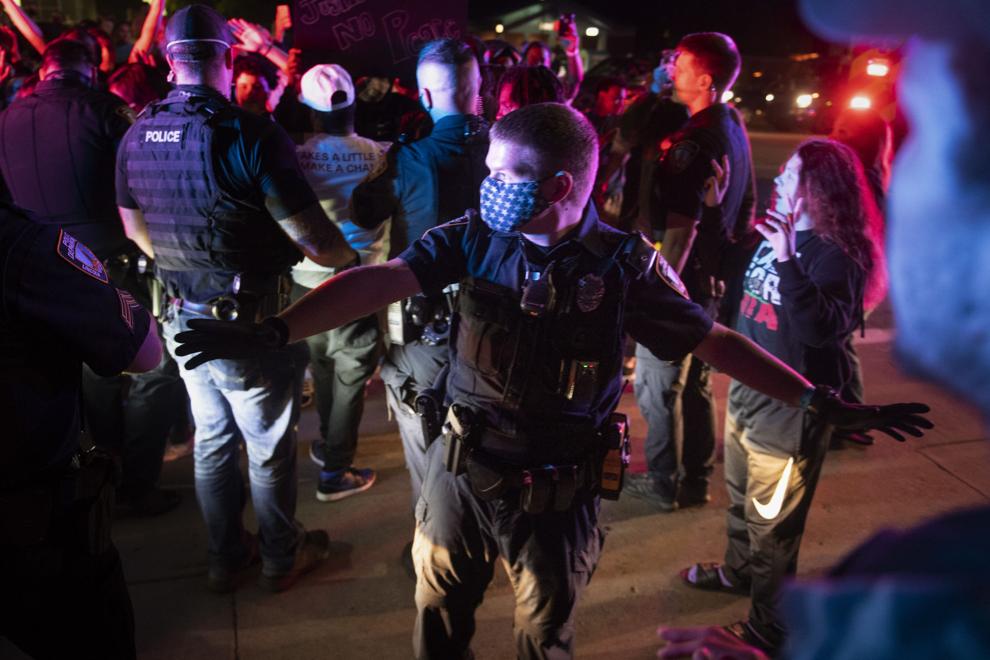 George Floyd Protest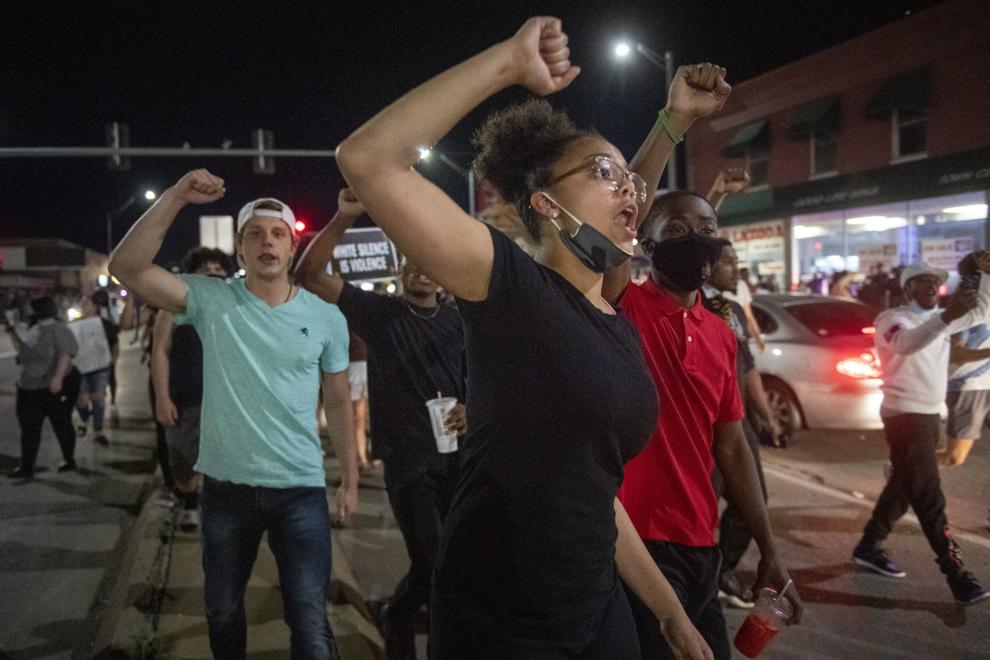 George Floyd Protest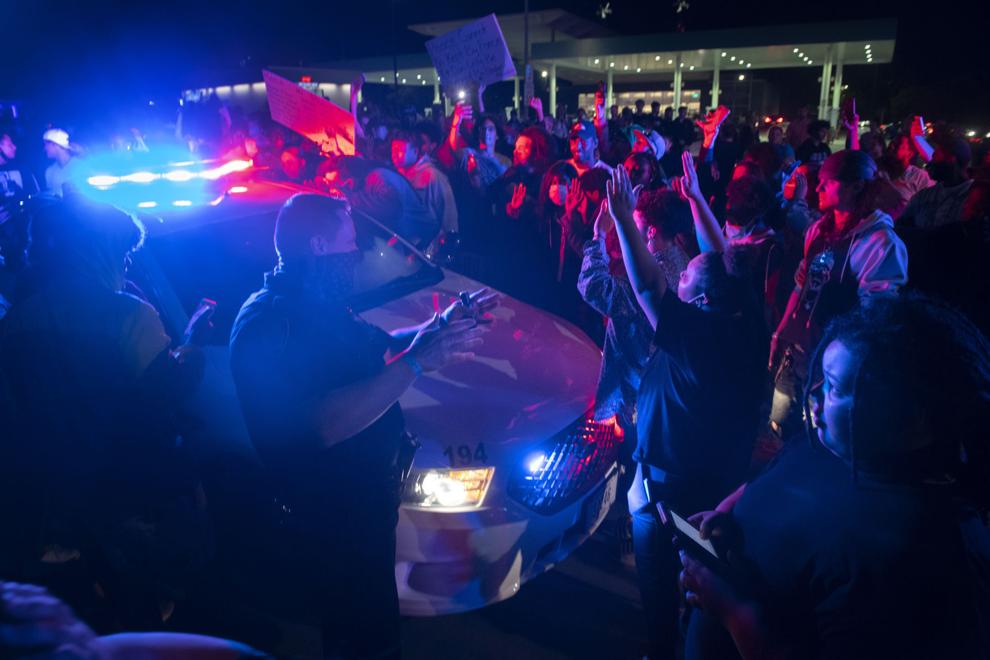 George Floyd Protest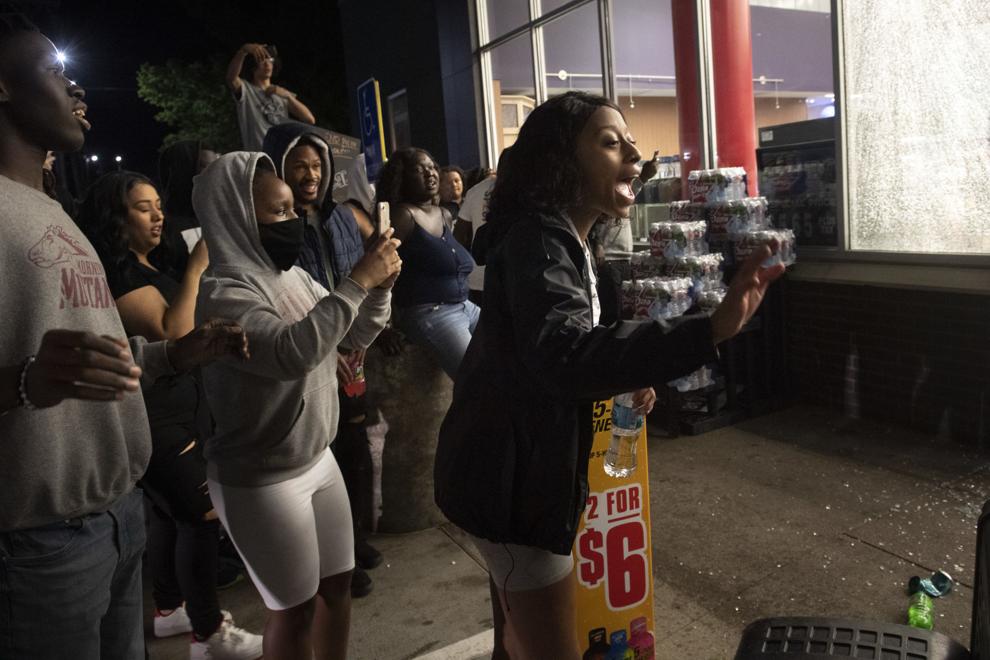 George Floyd Protest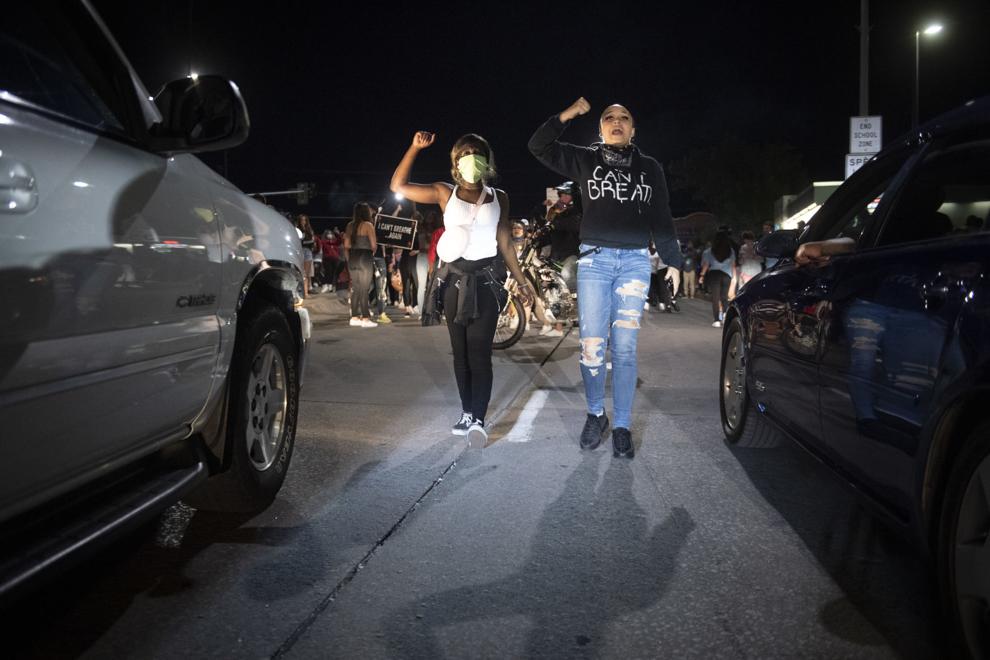 George Floyd Protest
George Floyd Protest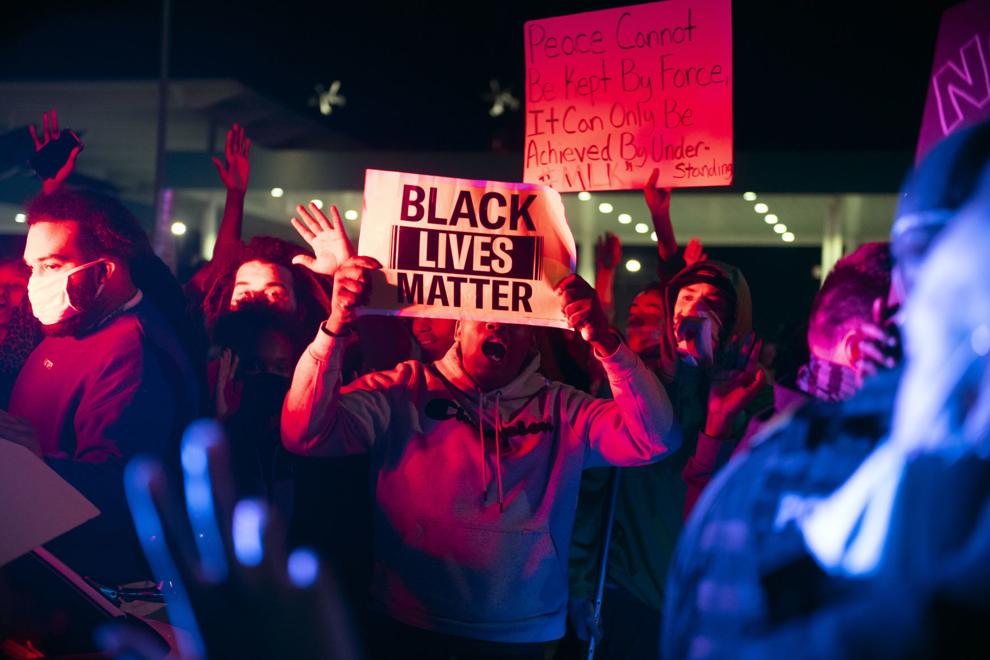 George Floyd Protest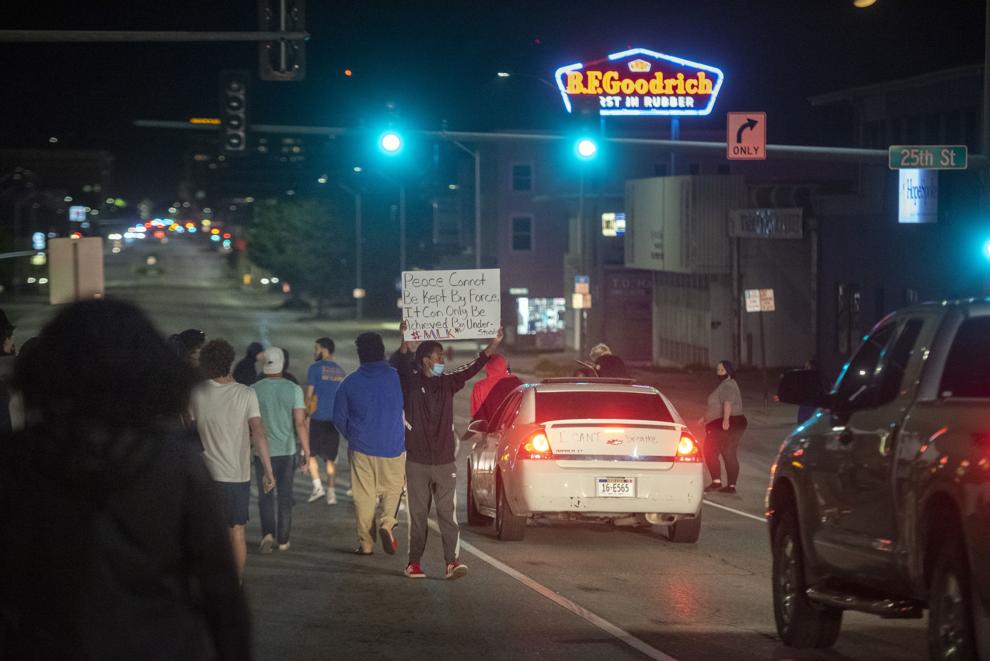 George Floyd Protest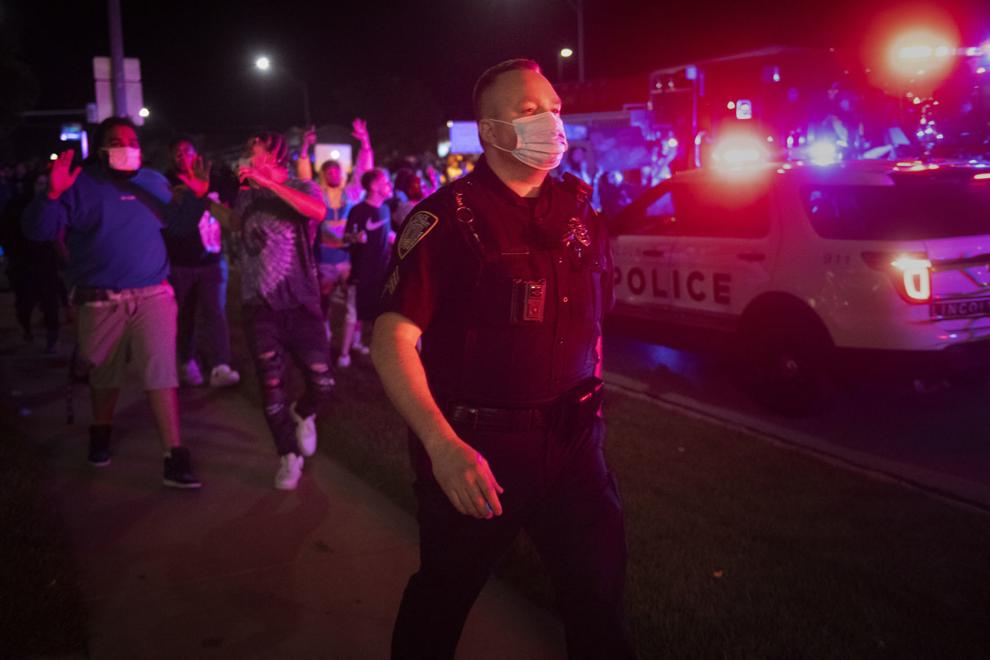 George Floyd Protest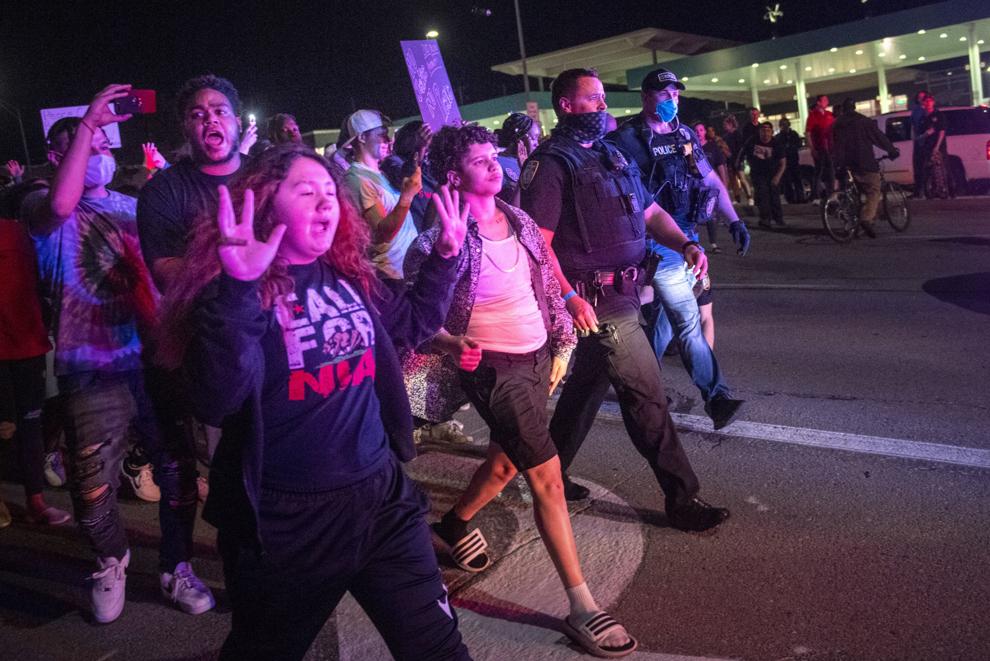 George Floyd Protest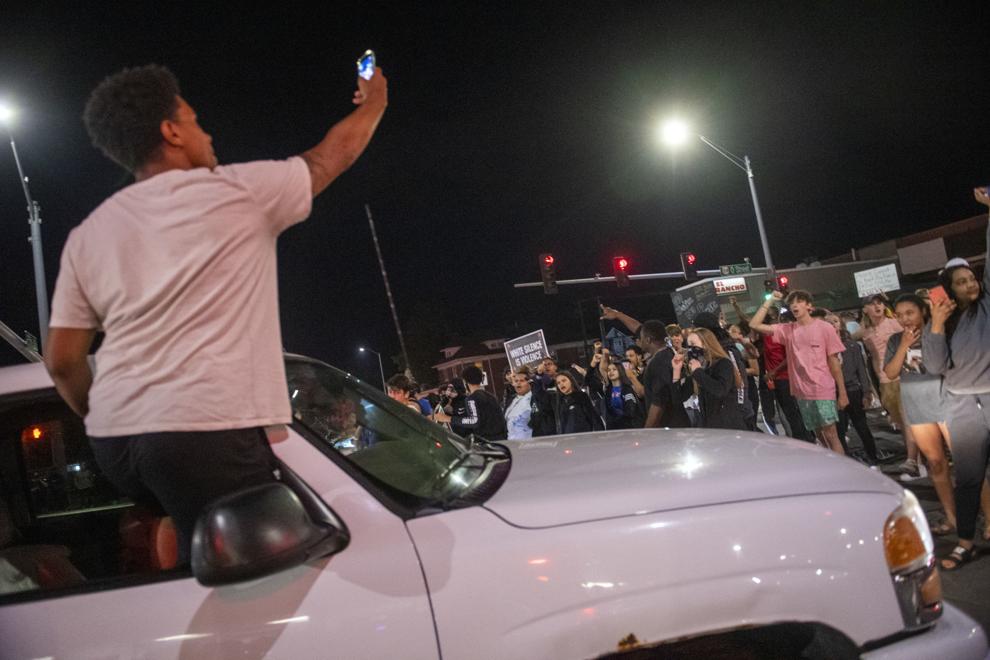 George Floyd Protest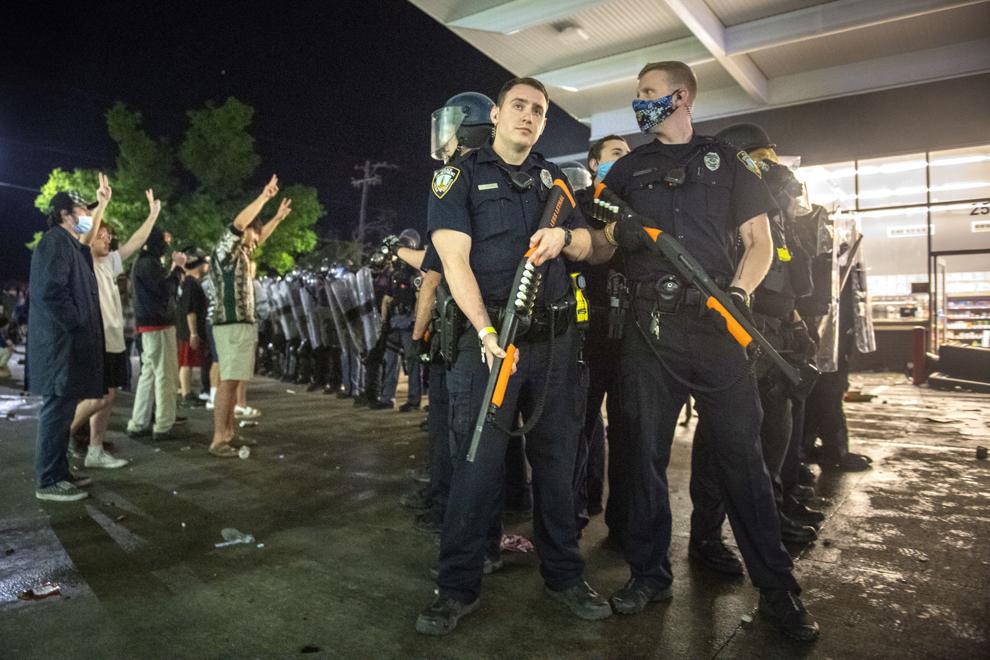 George Floyd Protest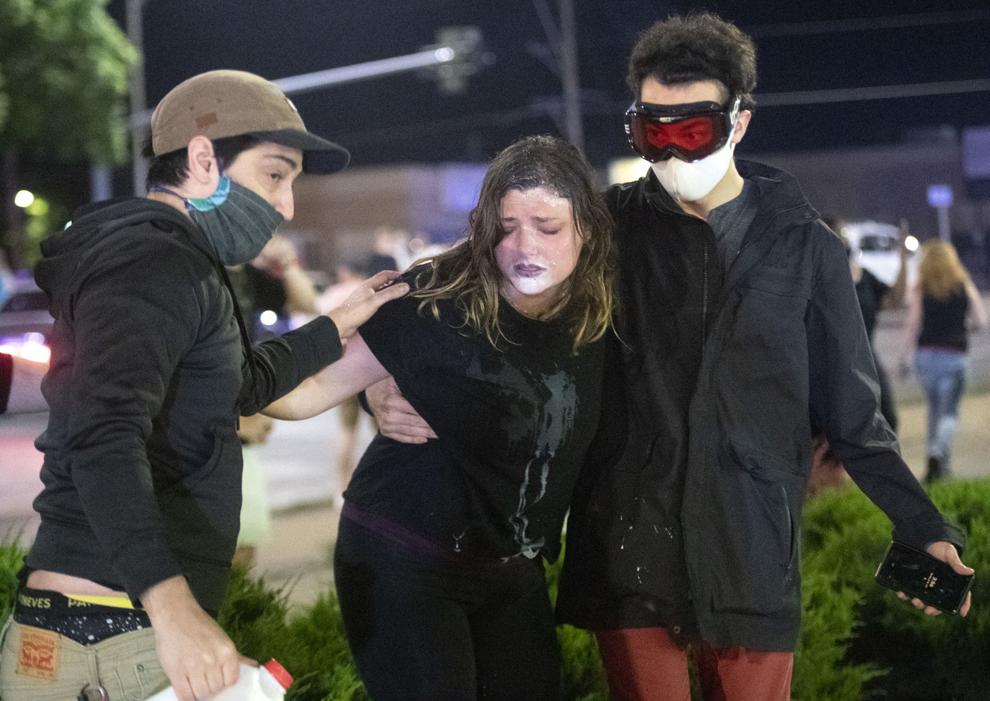 George Floyd Protest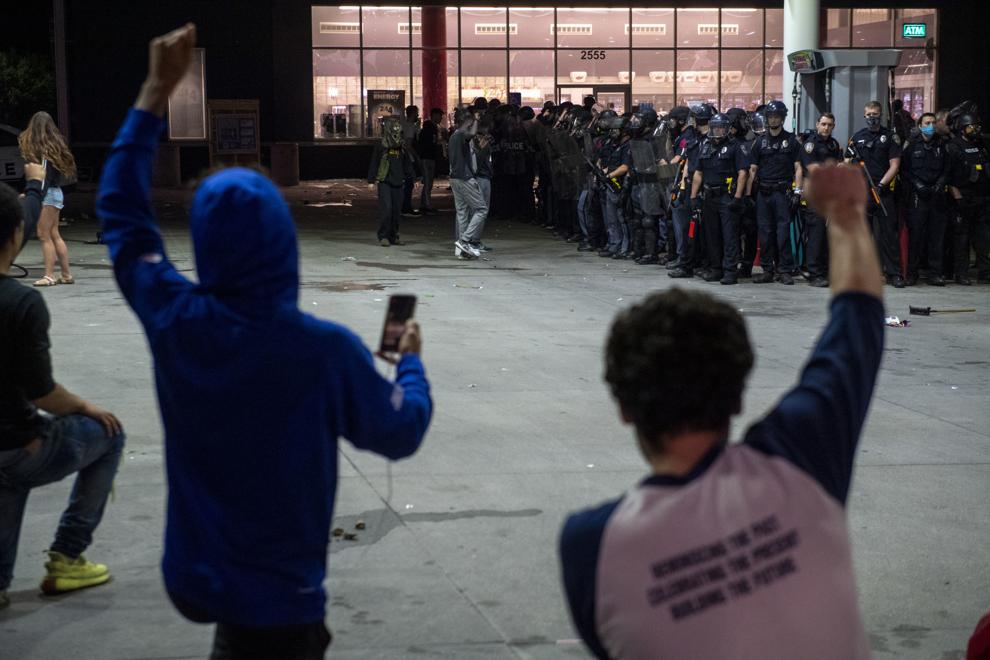 George Floyd Protest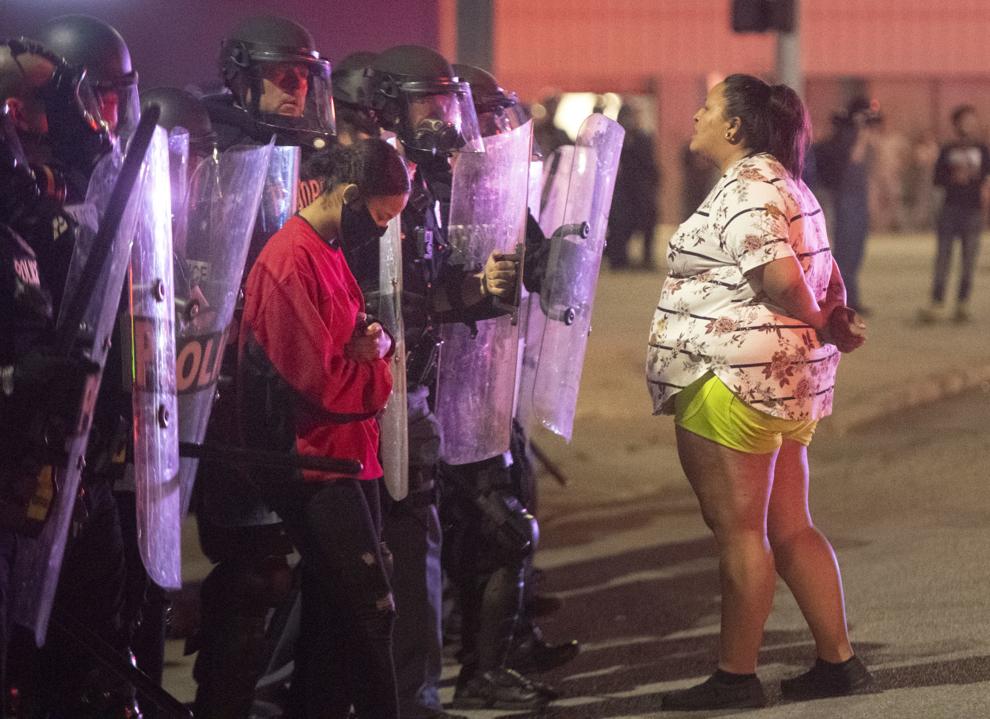 George Floyd Protest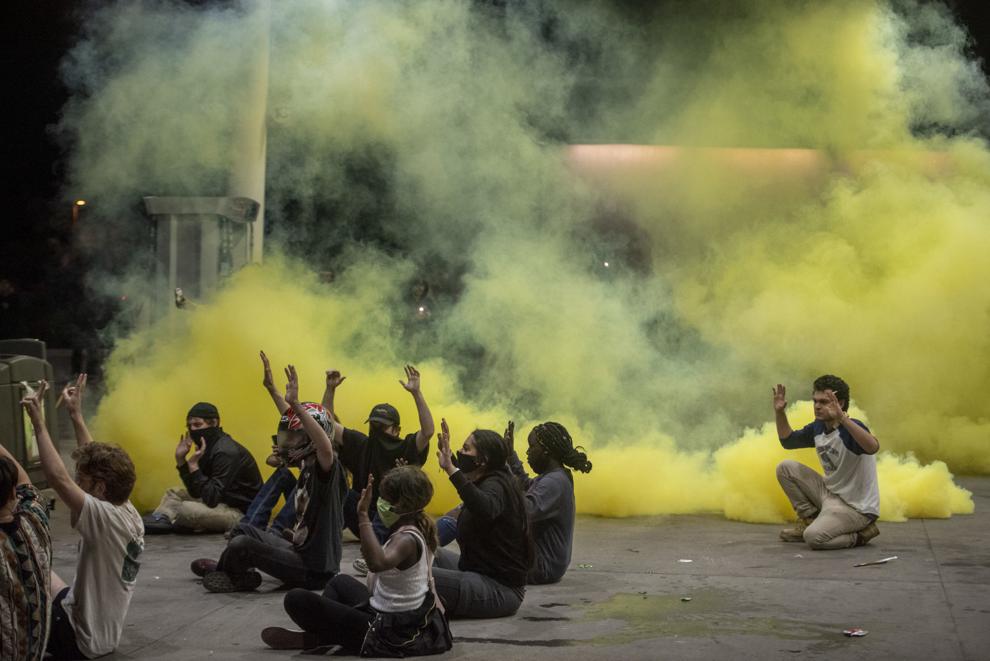 George Floyd Protest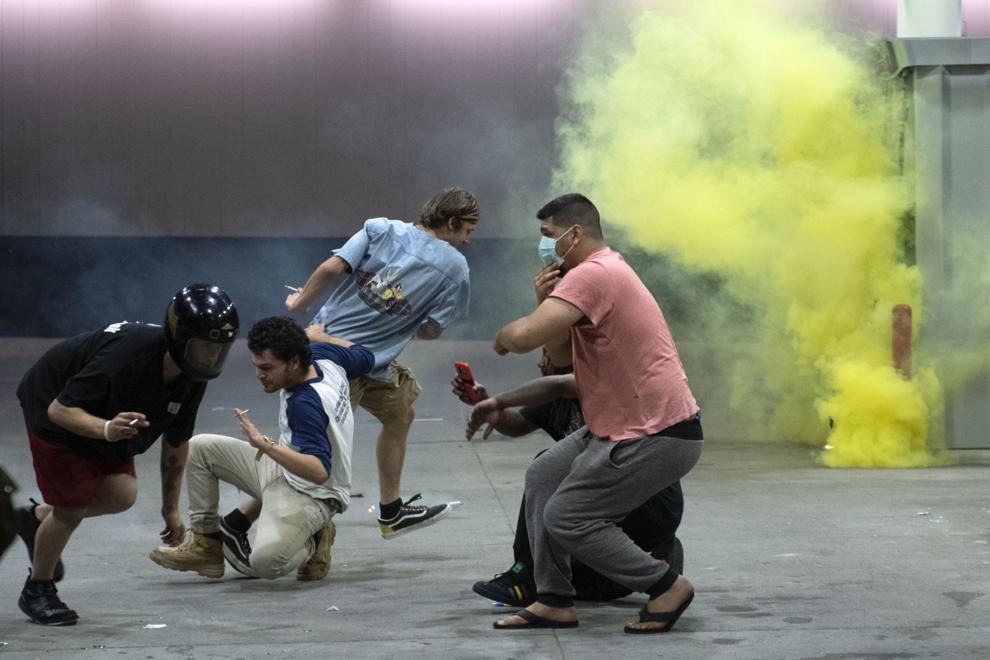 George Floyd Protest
George Floyd Protest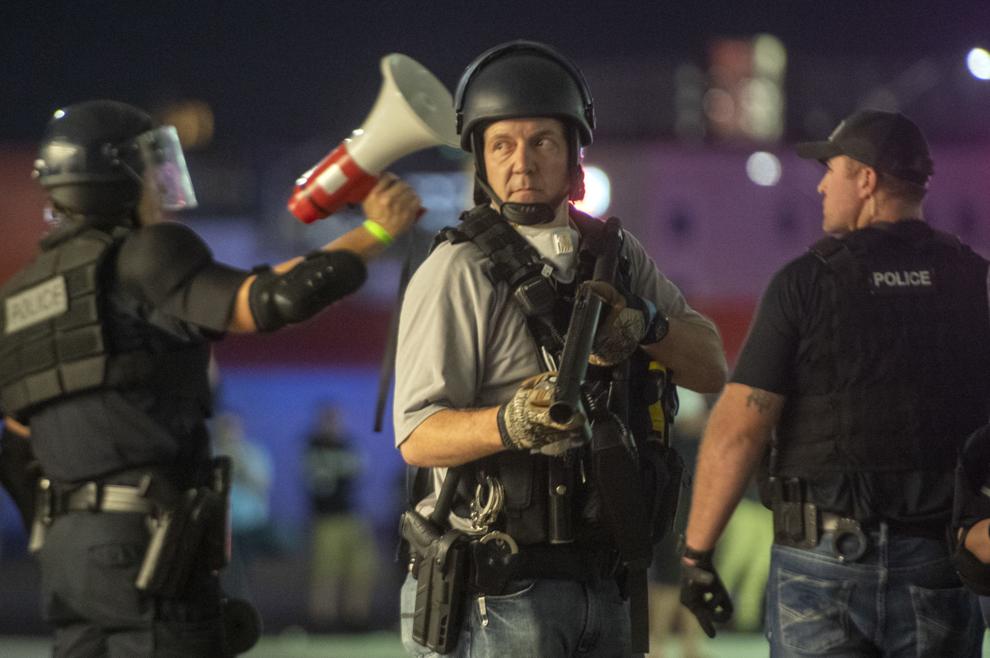 George Floyd Protest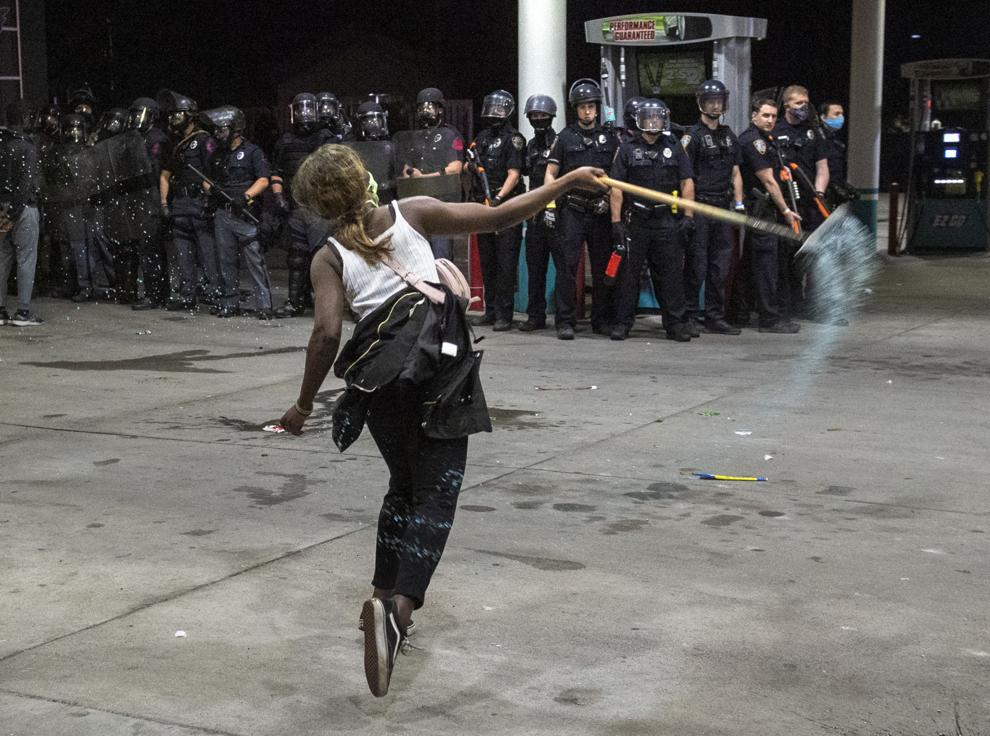 George Floyd Protest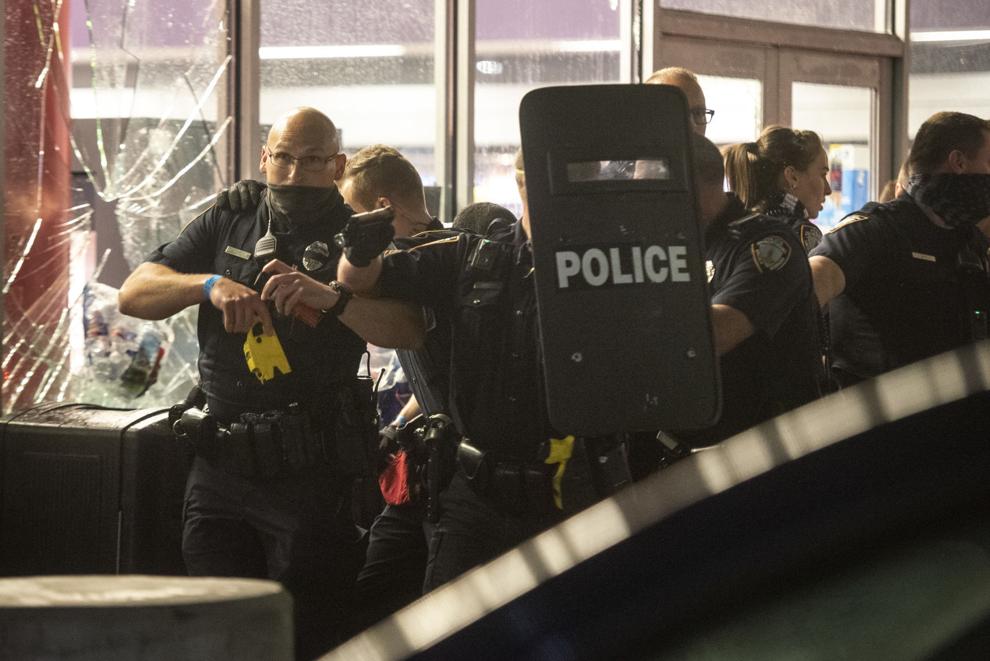 George Floyd Protest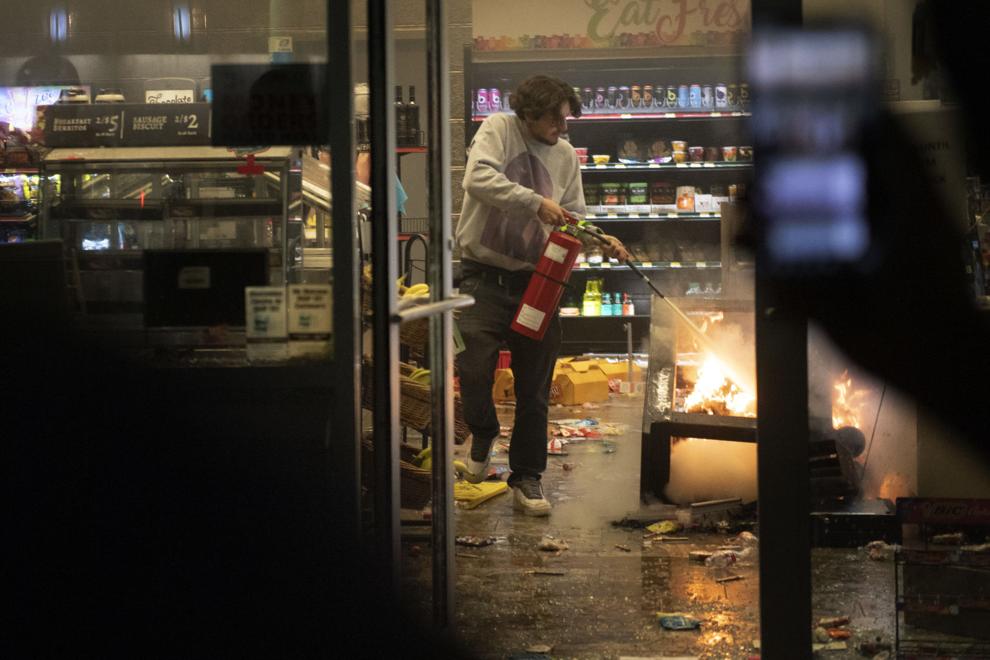 George Floyd Protest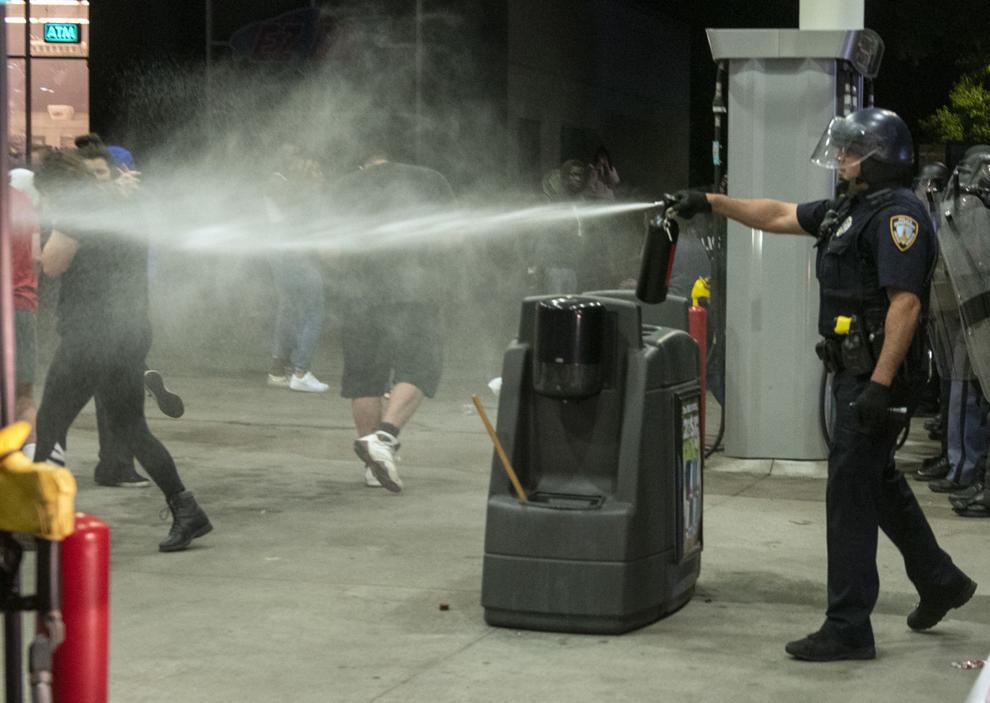 George Floyd Protest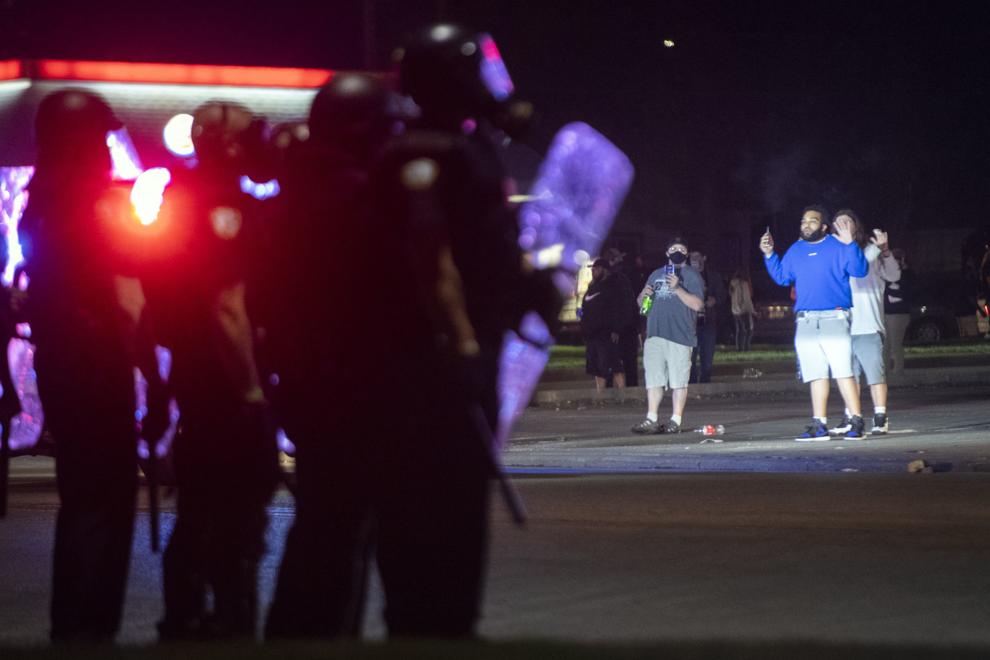 George Floyd Protest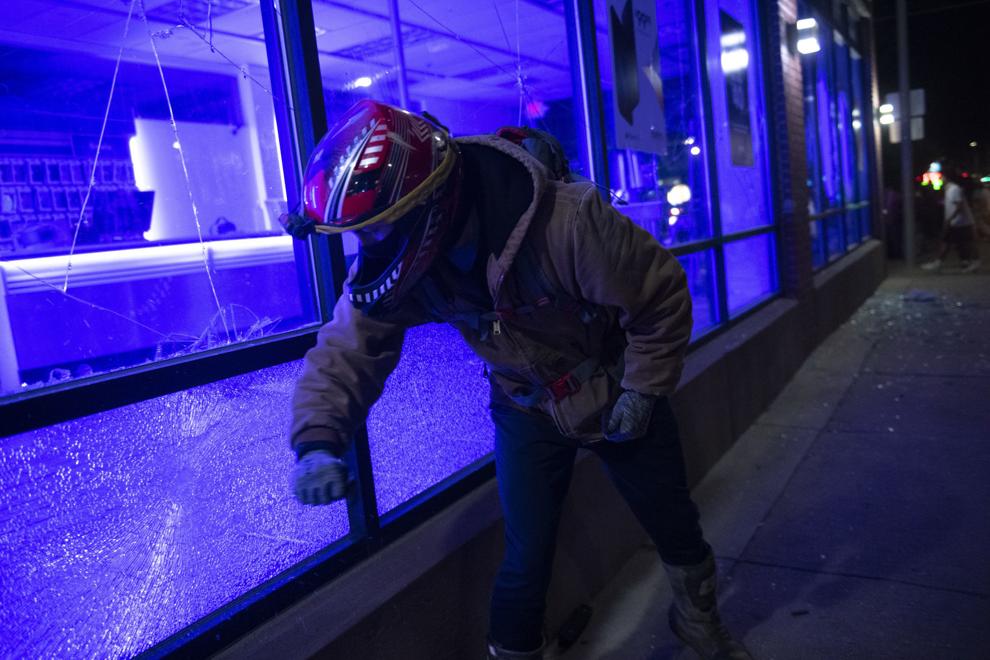 George Floyd Protest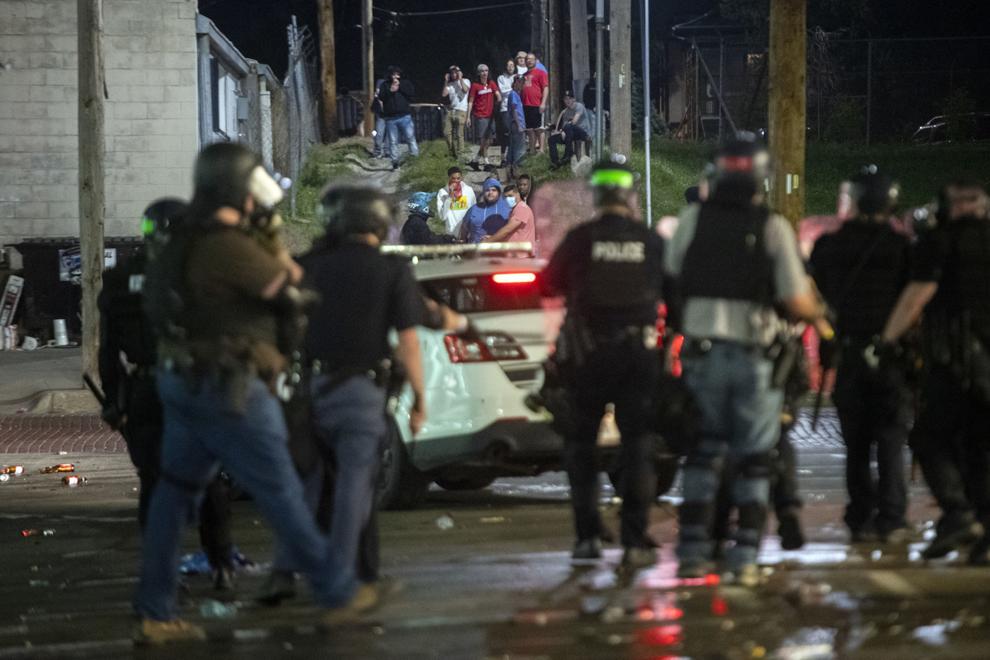 George Floyd Protest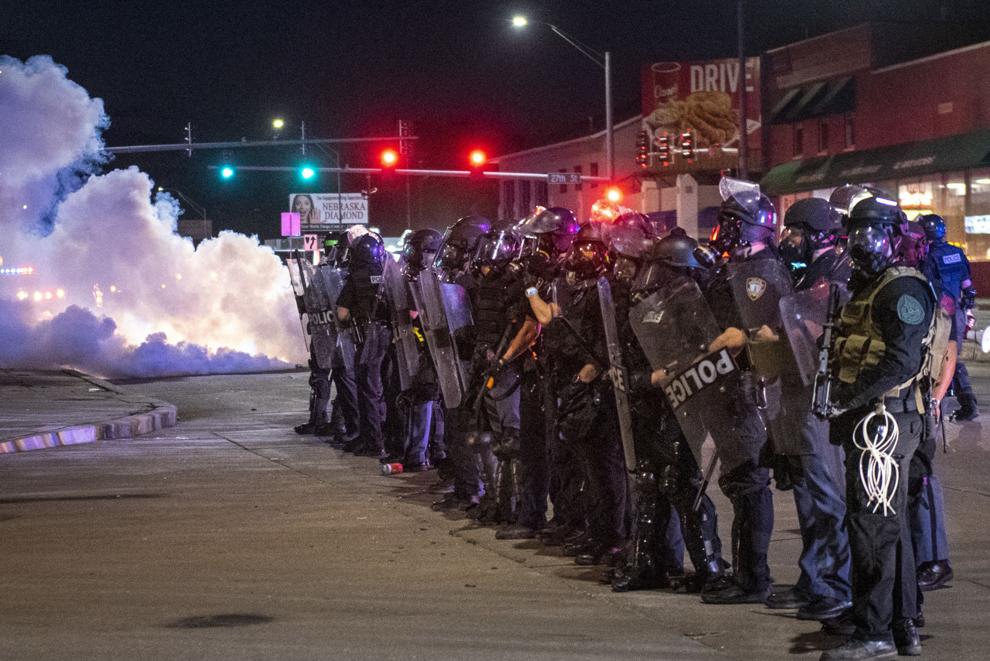 George Floyd Protest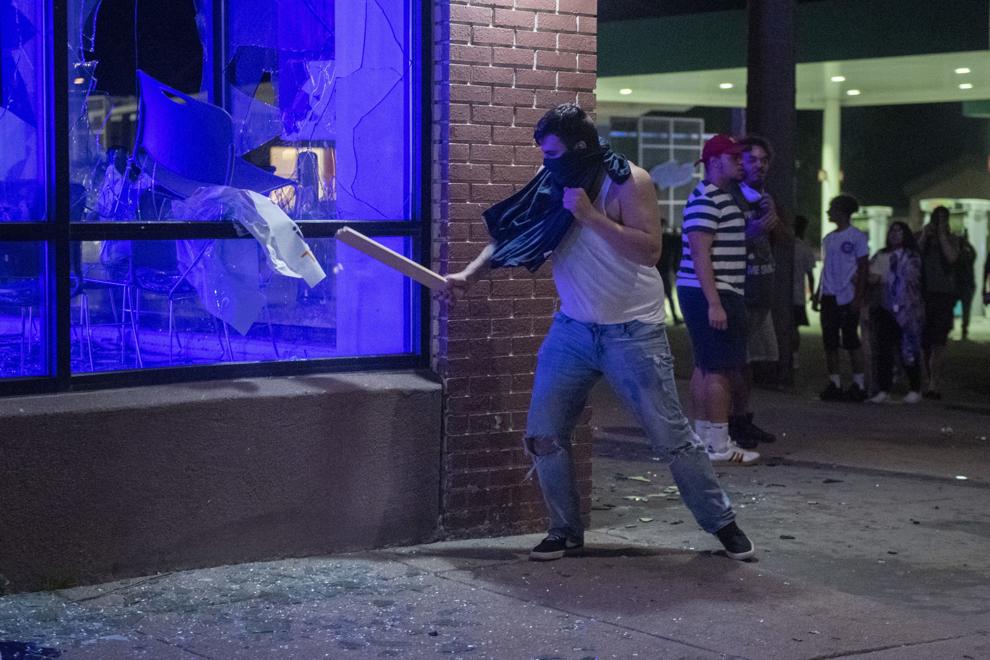 George Floyd Protest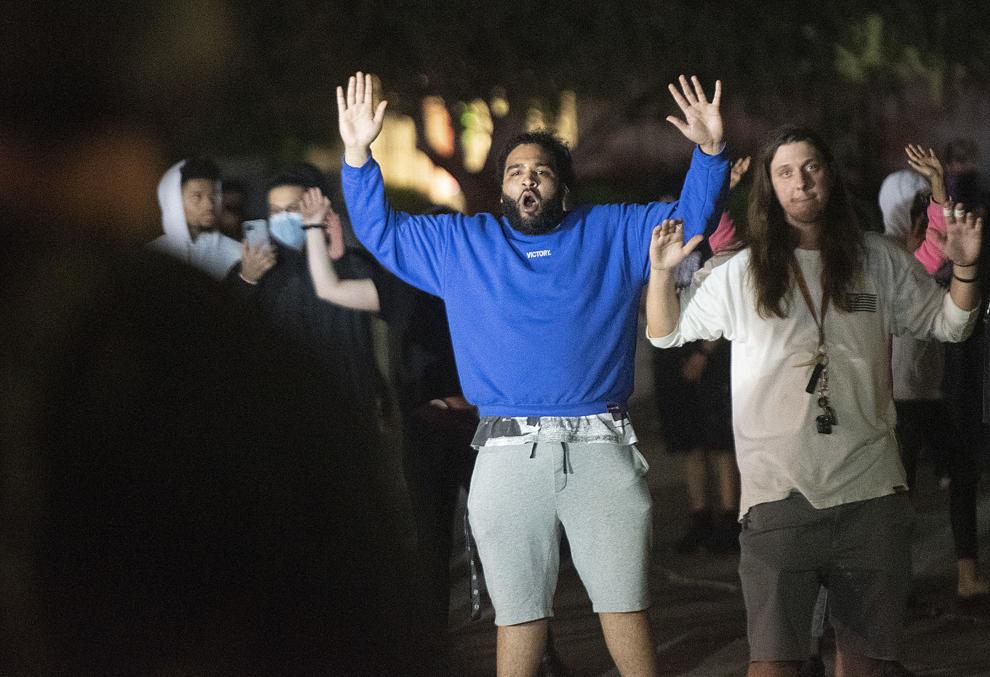 George Floyd Protest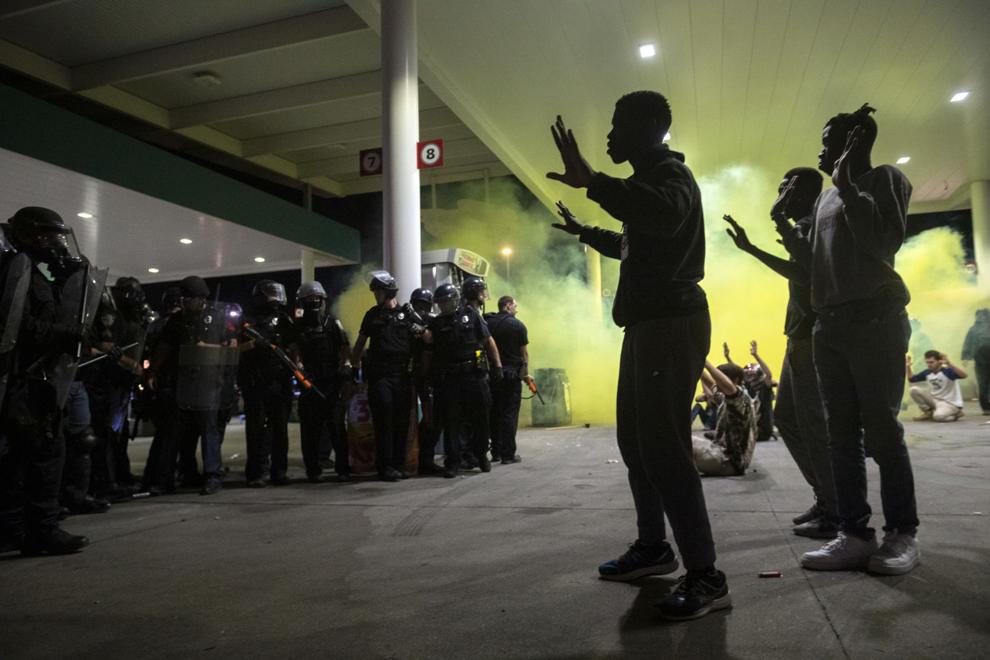 George Floyd Protest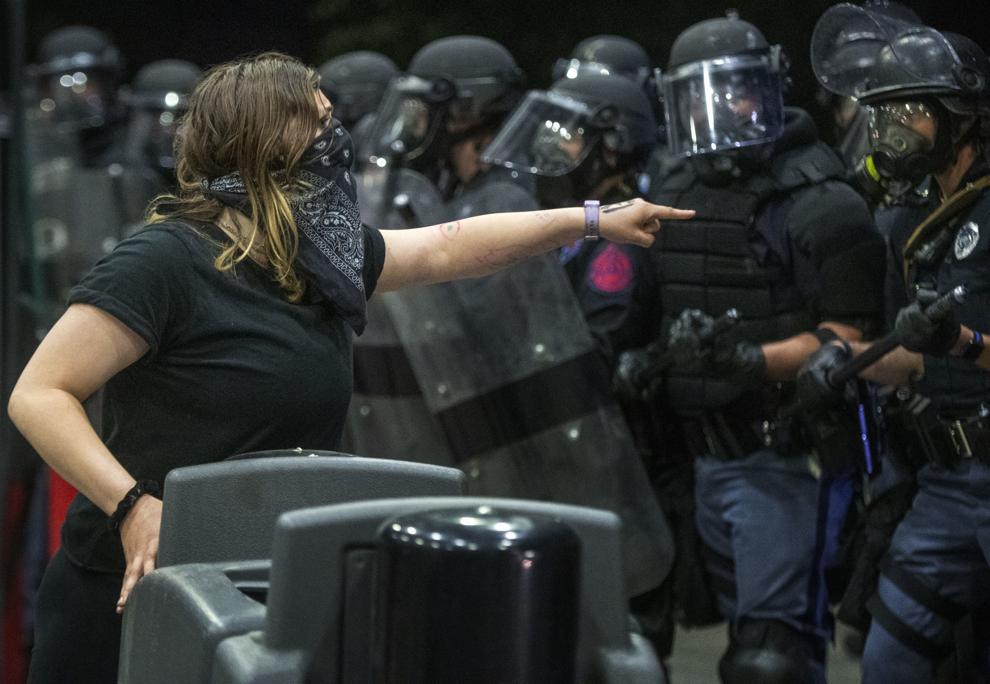 George Floyd Protest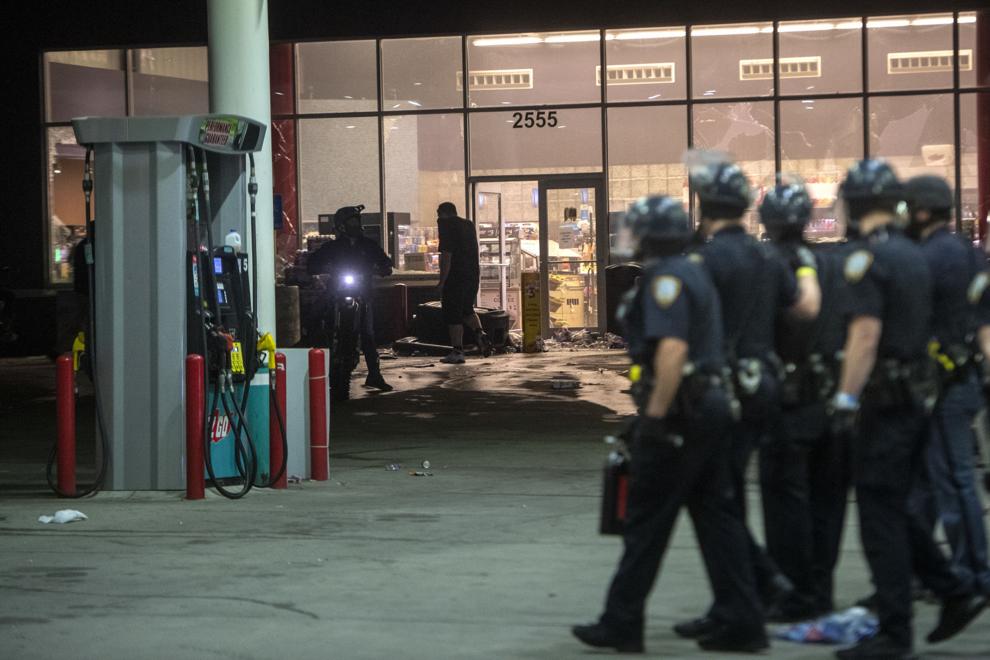 George Floyd Protest
George Floyd Protest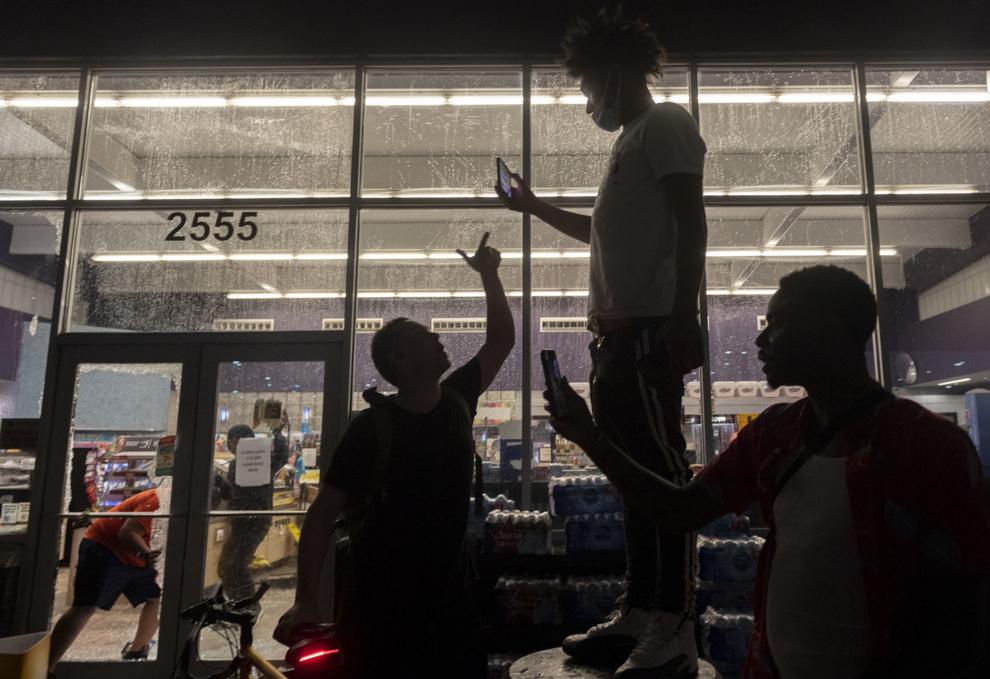 George Floyd Protest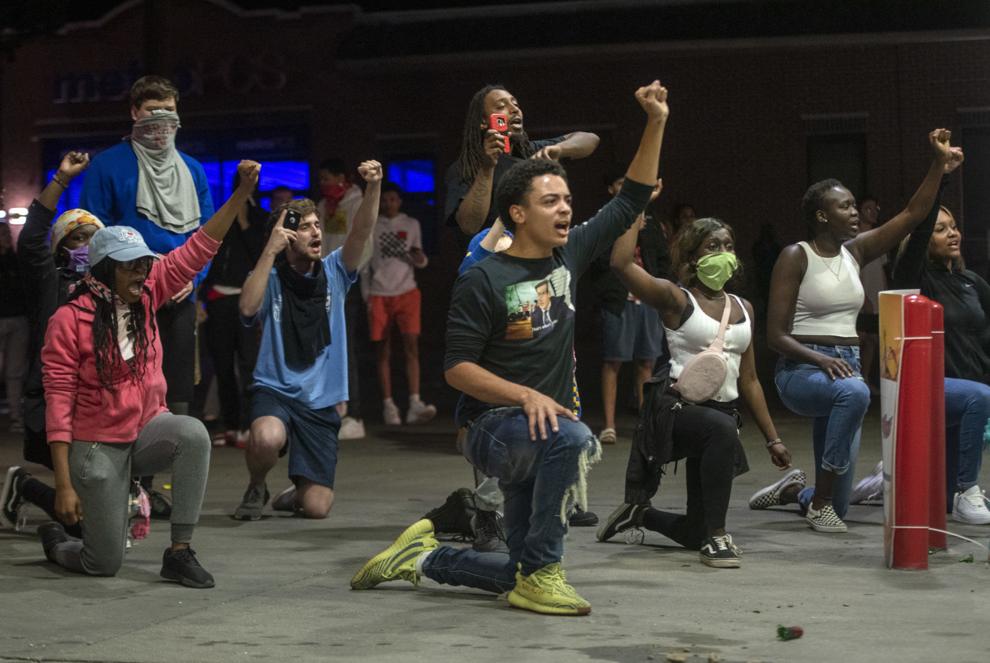 George Floyd Protest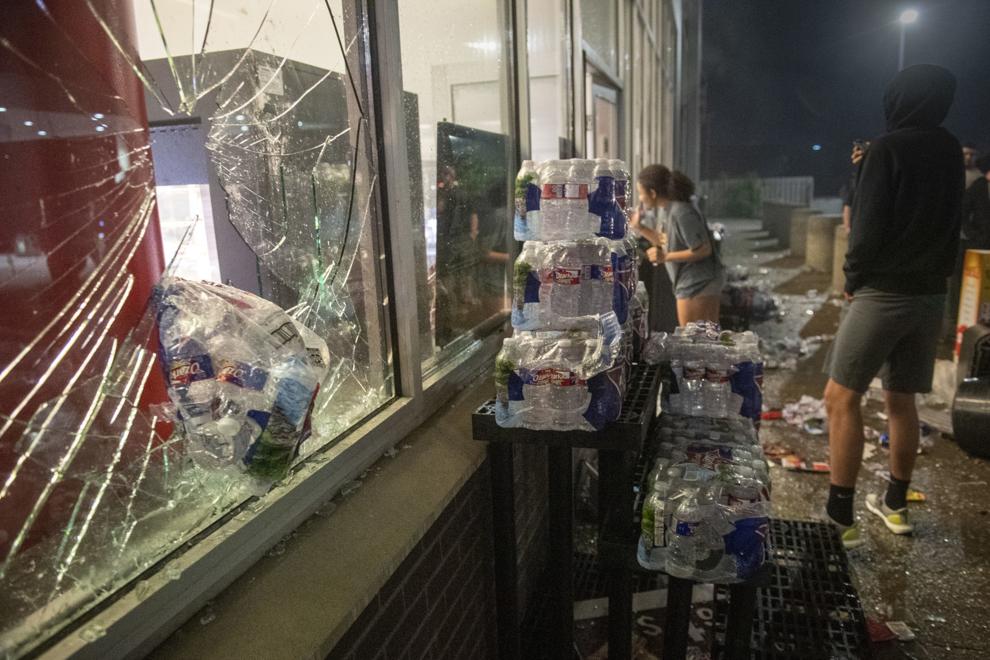 George Floyd Protest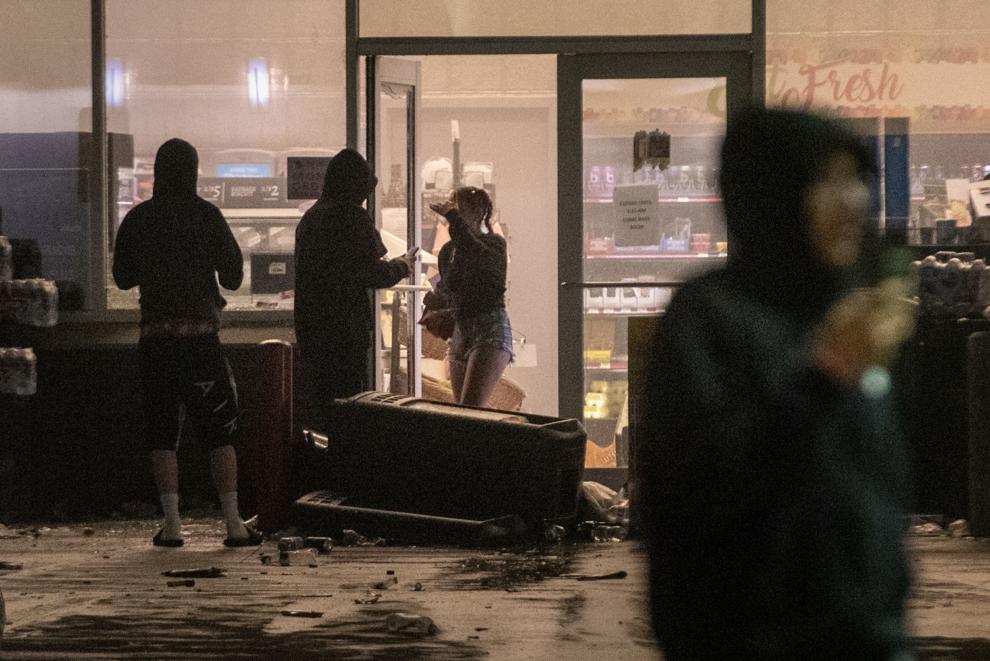 George Floyd Protest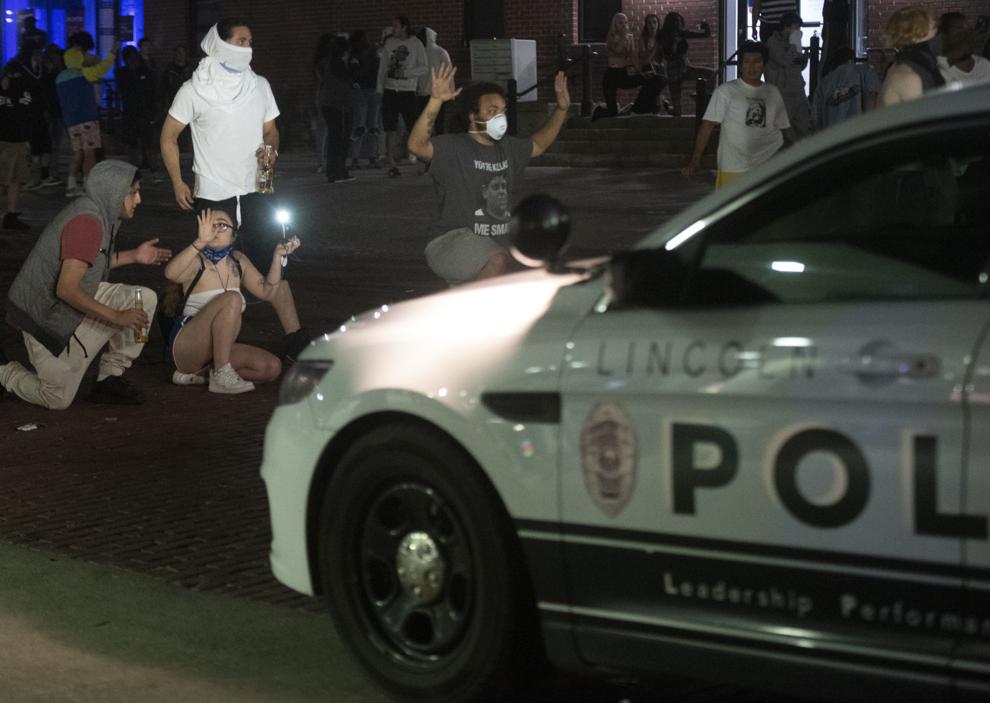 WATCH NOW: Lincoln police chief provides update on overnight protests
George Floyd Protest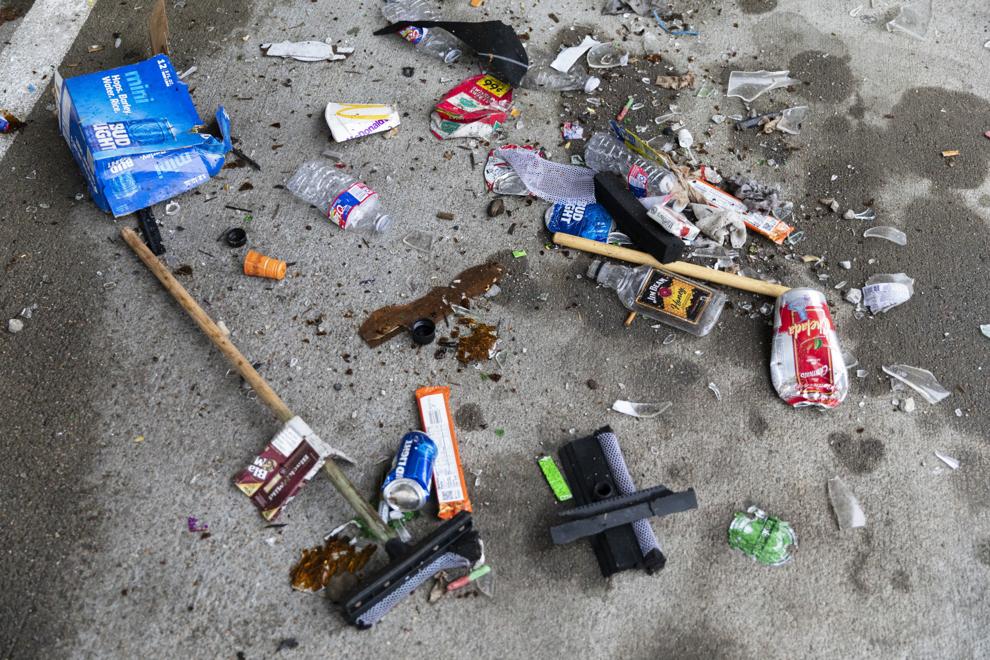 George Floyd Protest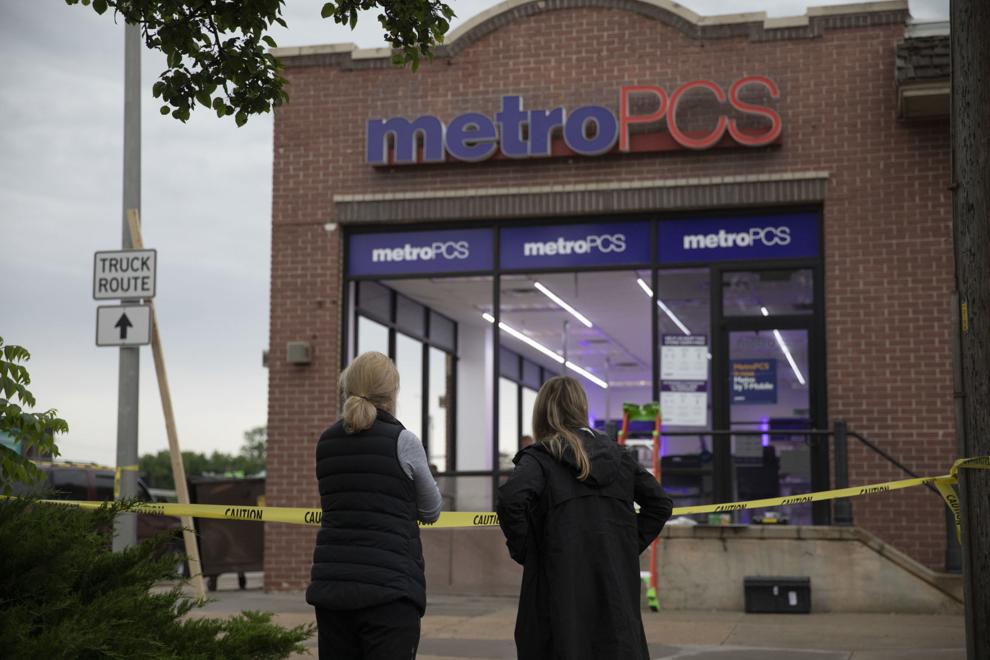 George Floyd Protest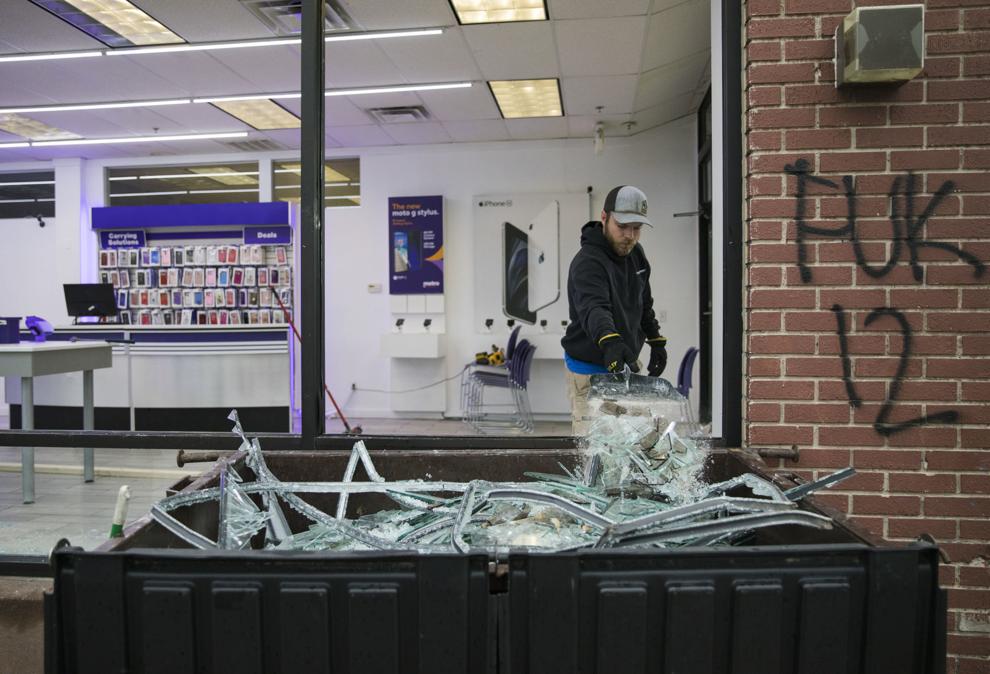 George Floyd Protest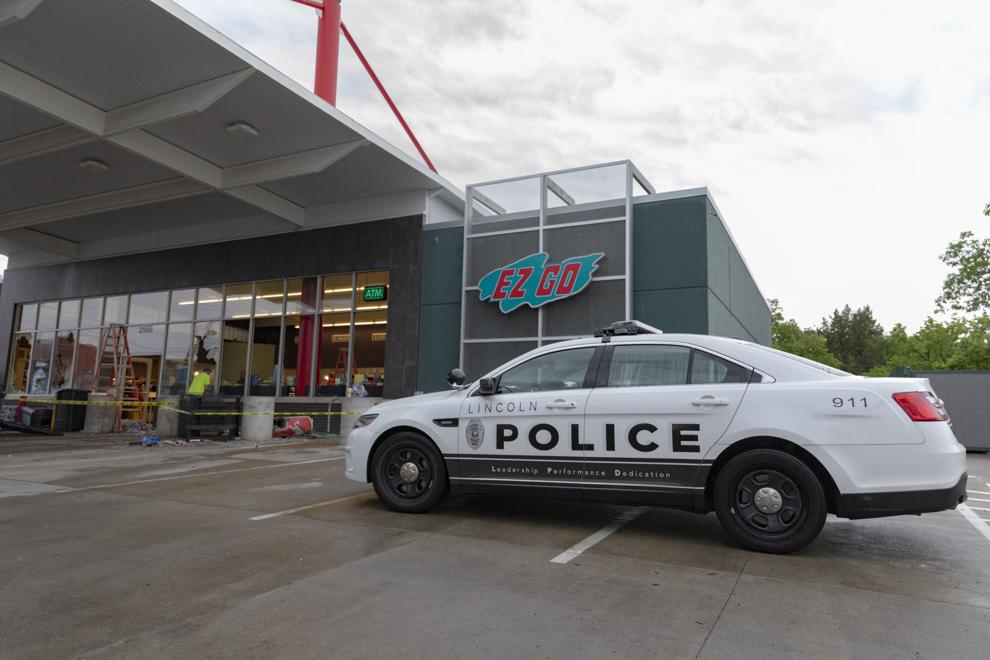 George Floyd Protest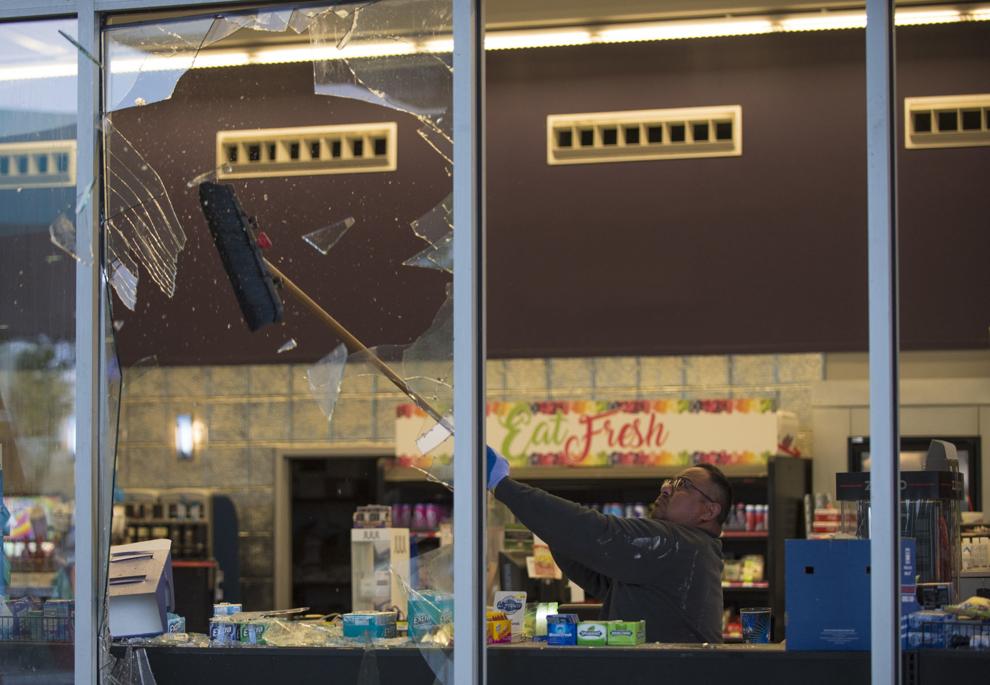 George Floyd Protest
George Floyd Protest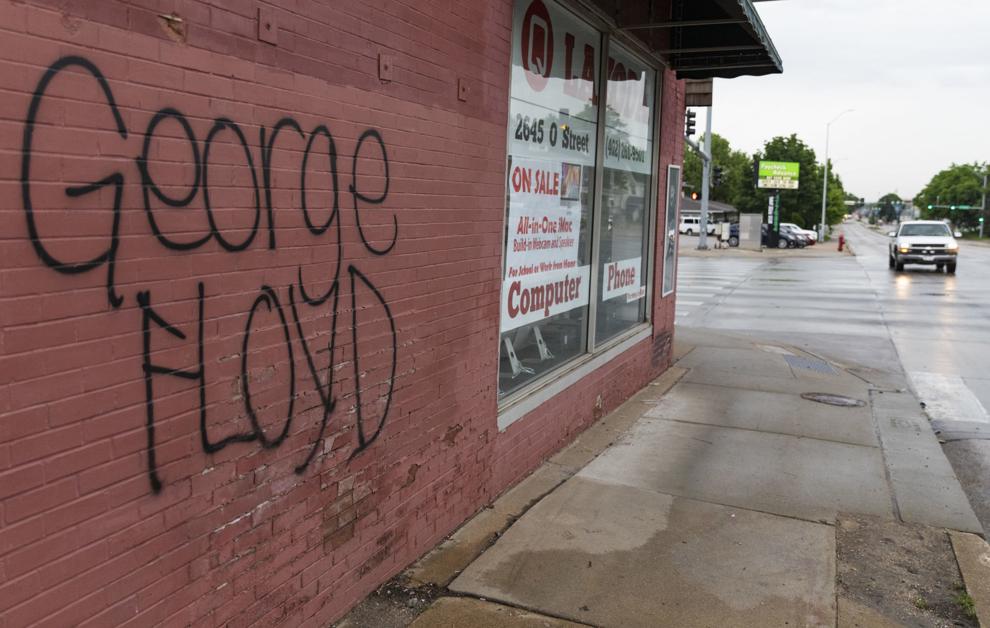 George Floyd Protest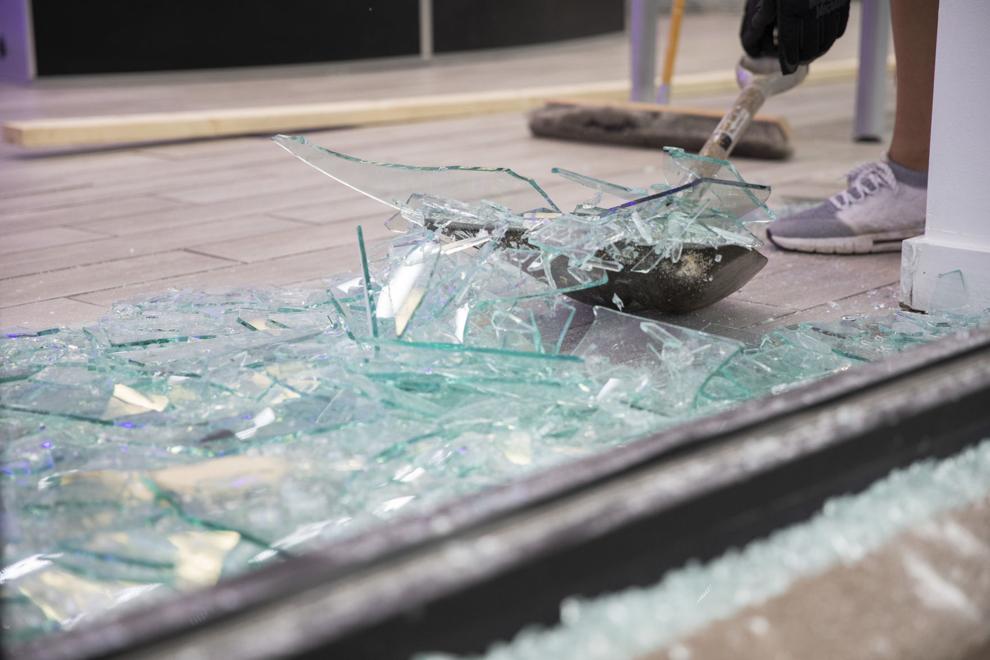 Protest at Capitol, 5.30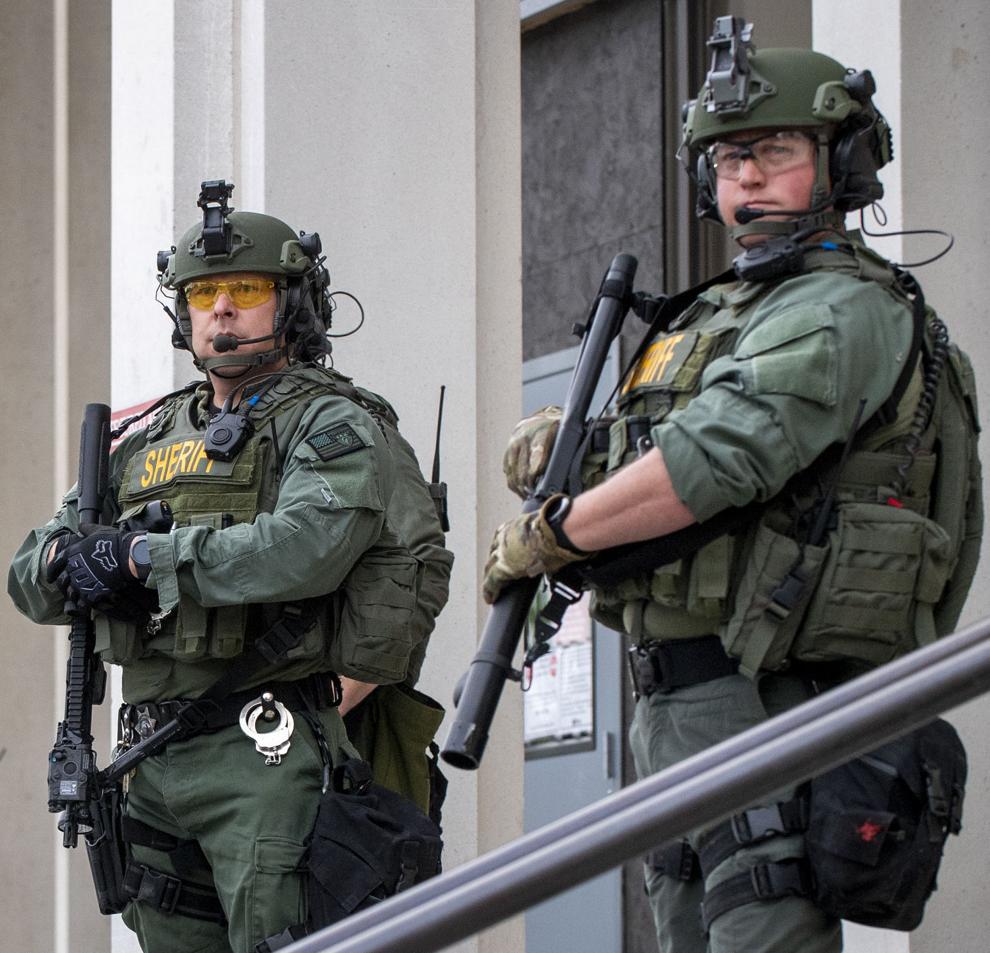 Protest at Capitol, 5.30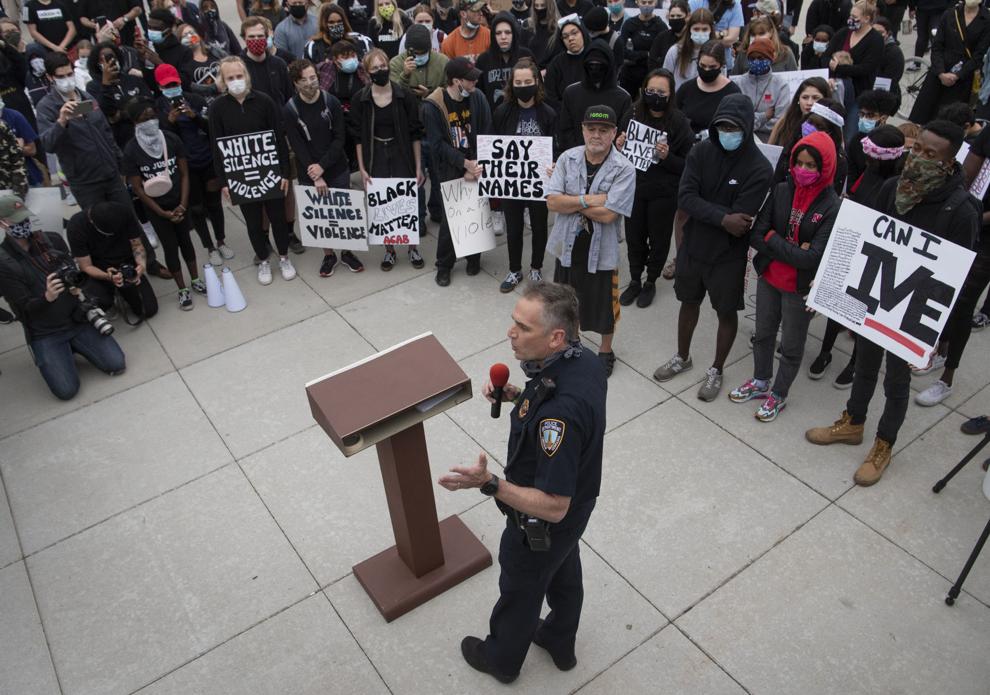 Protest at Capitol, 5.30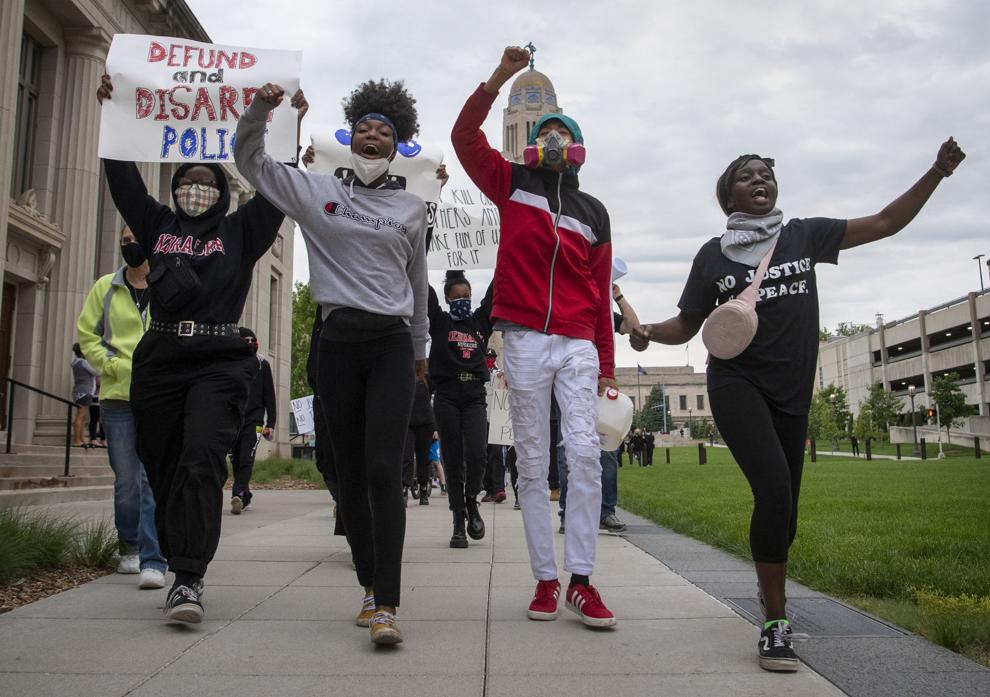 Protest at Capitol, 5.30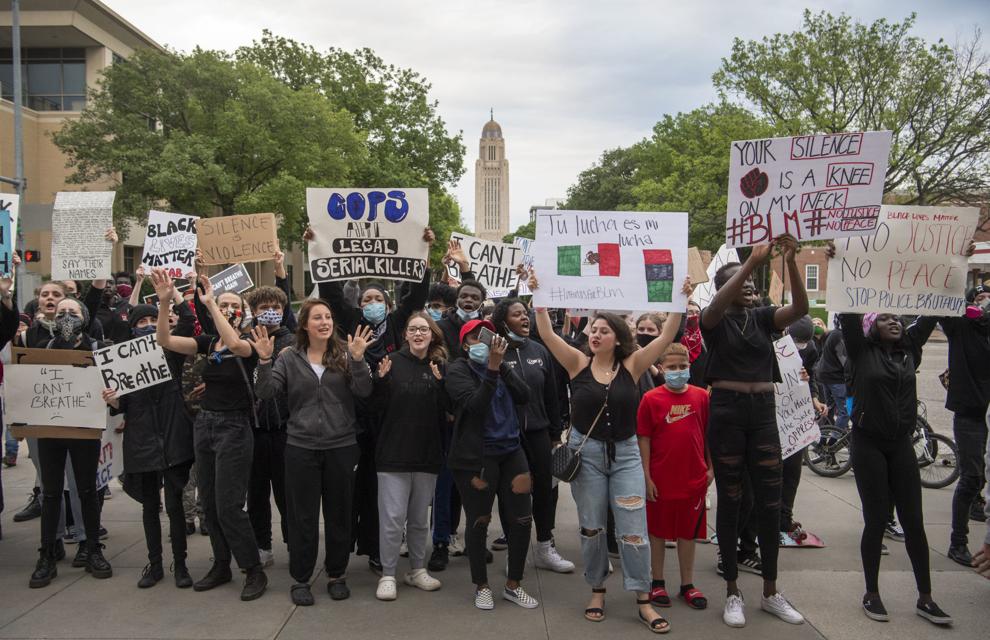 Protest at Capitol, 5.30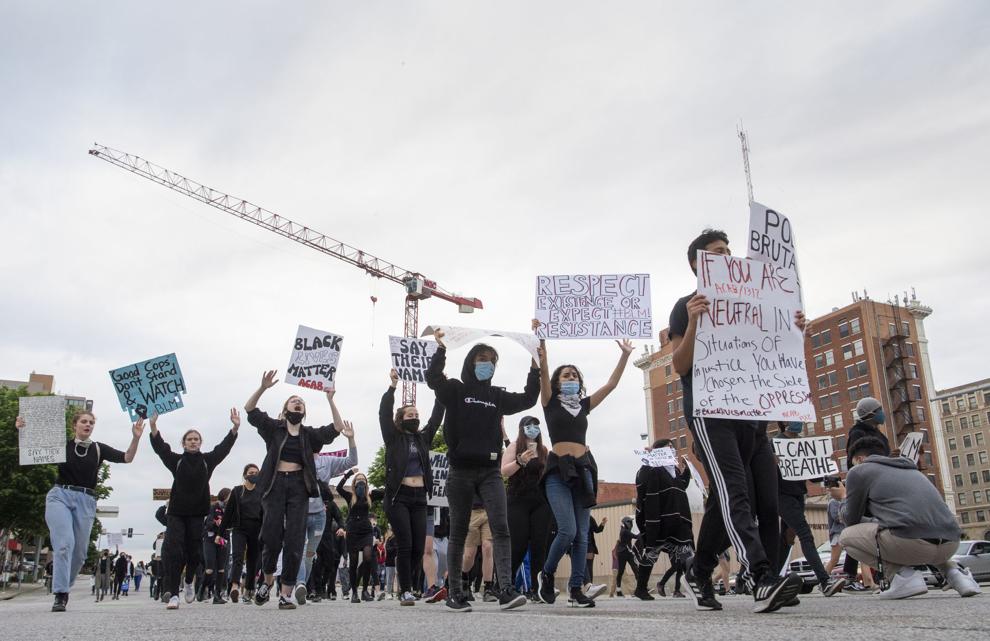 Protest at Capitol, 5.30
Protest at Capitol, 5.30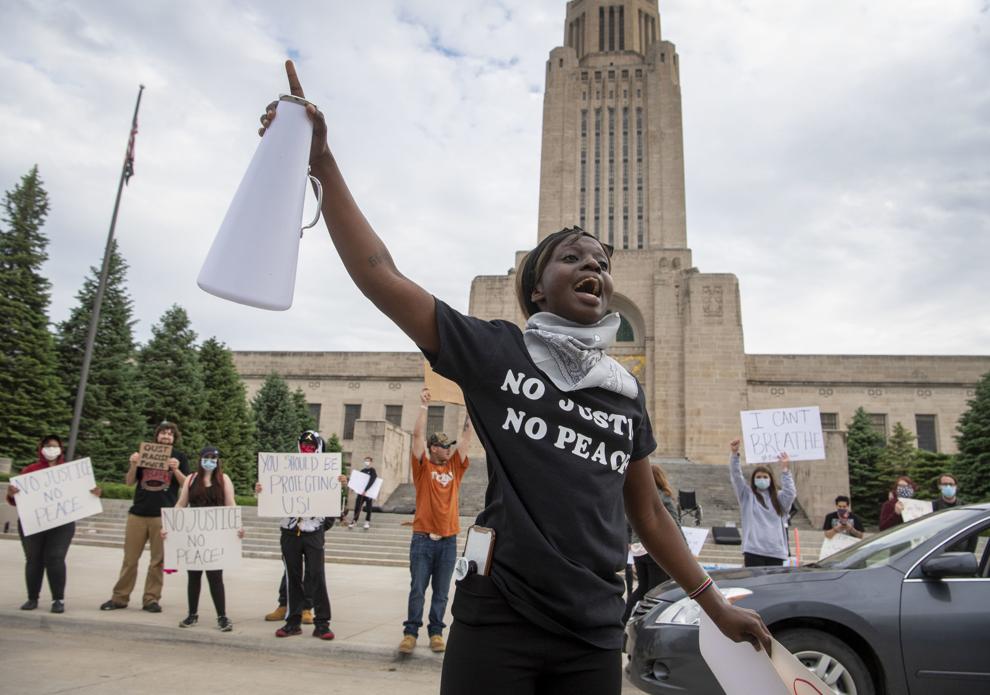 Protest at Capitol, 5.30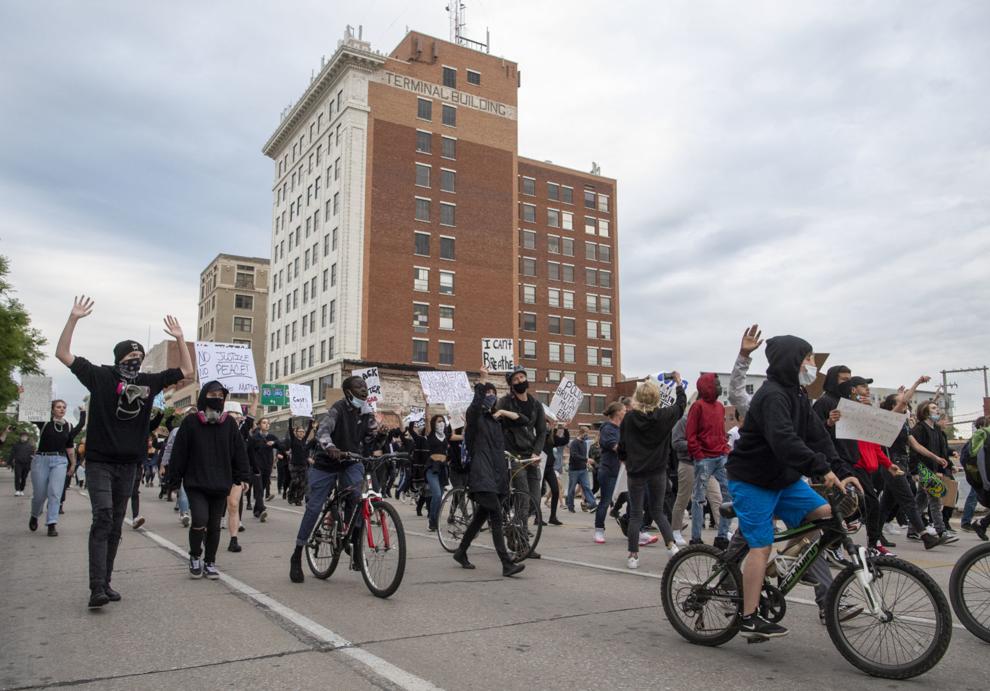 Protest at Capitol, 5.30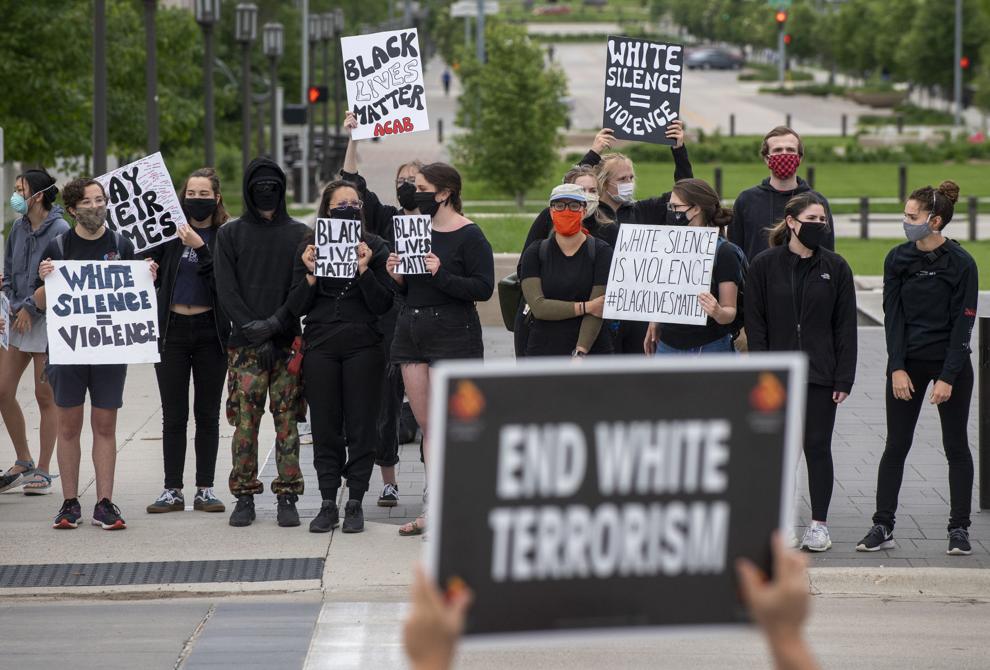 WATCH: Protesters return to Lincoln streets on Saturday
Protesters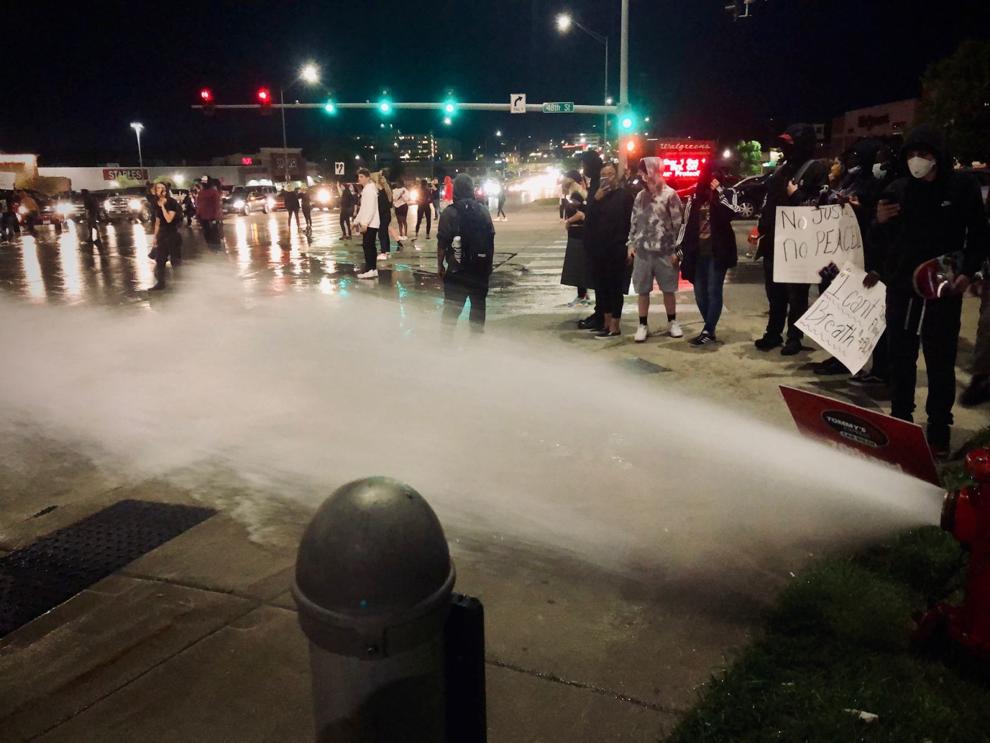 Protesters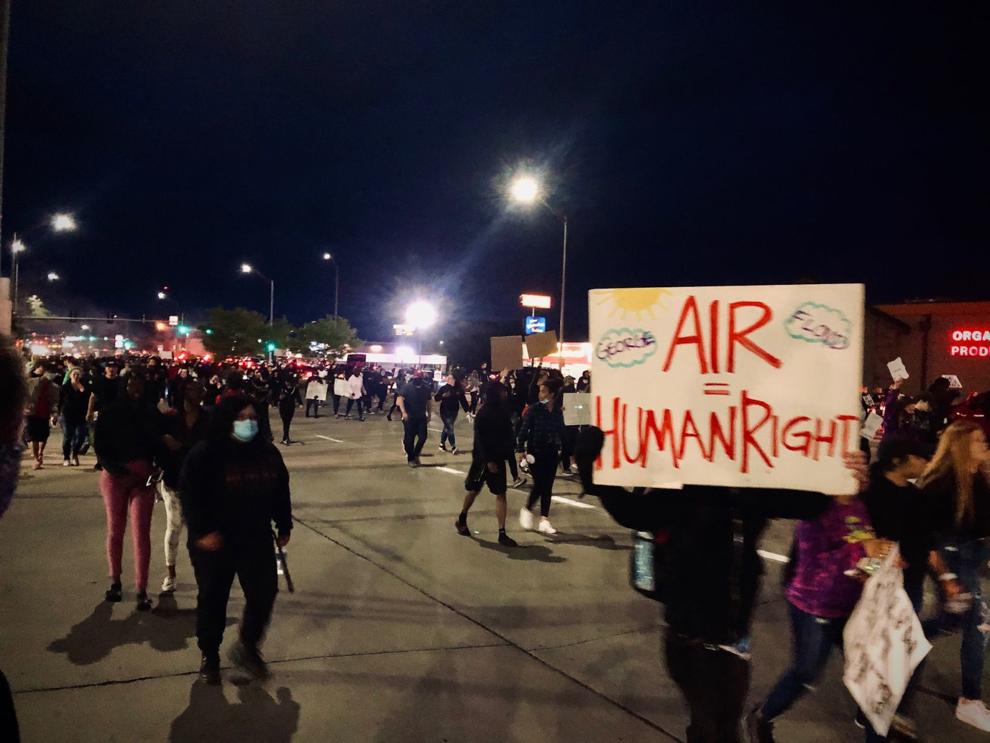 Protesters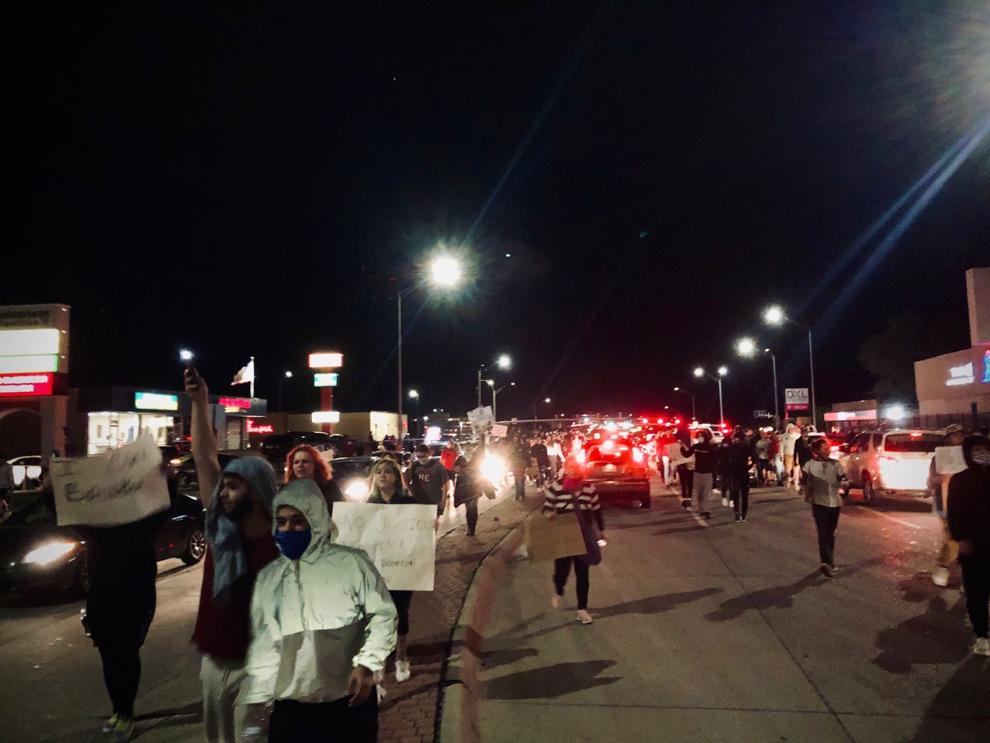 Protesters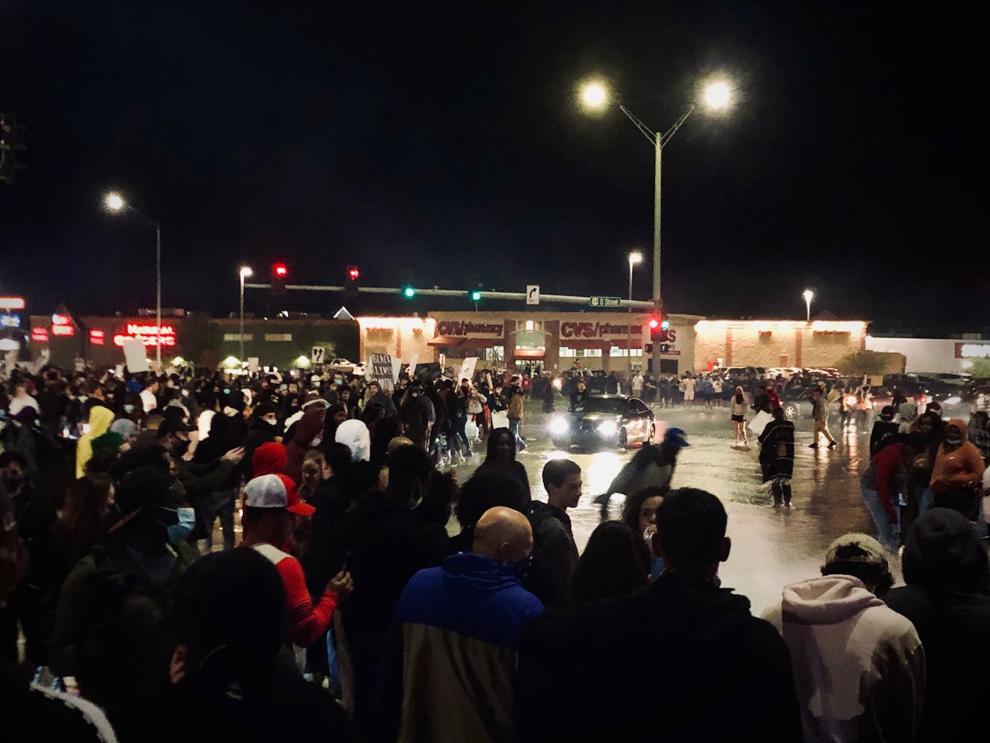 Mortar firework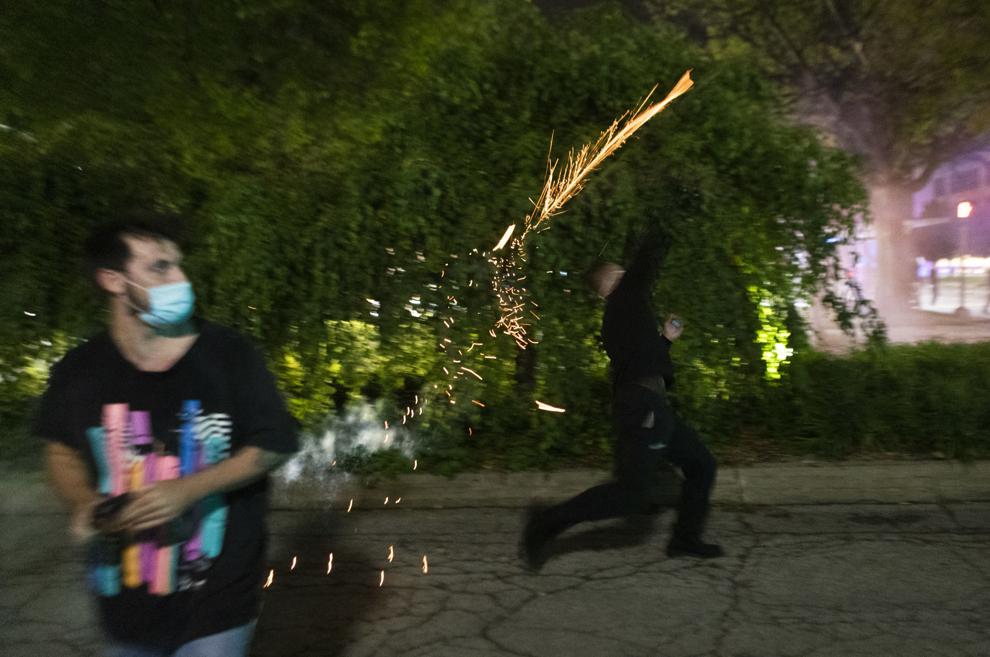 Shattered glass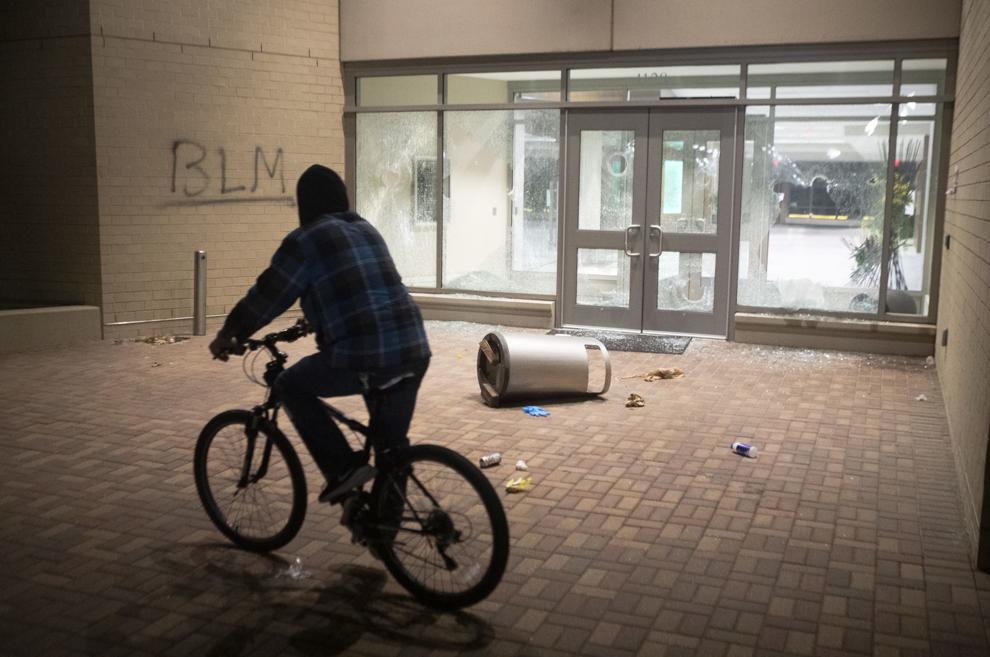 Helping tear gas victim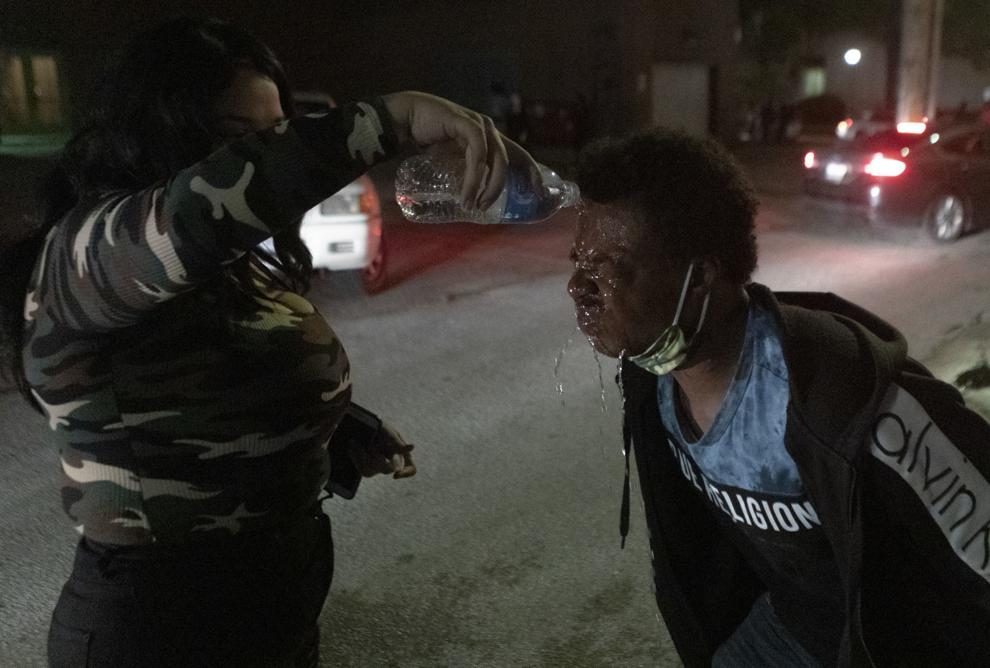 Throwing brick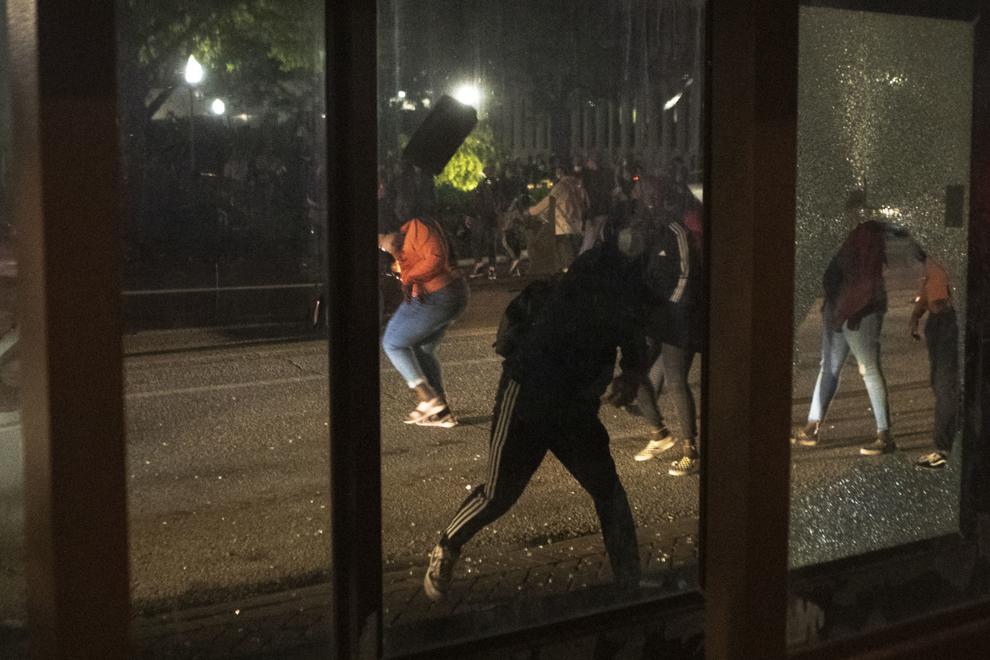 Breaking window
Protest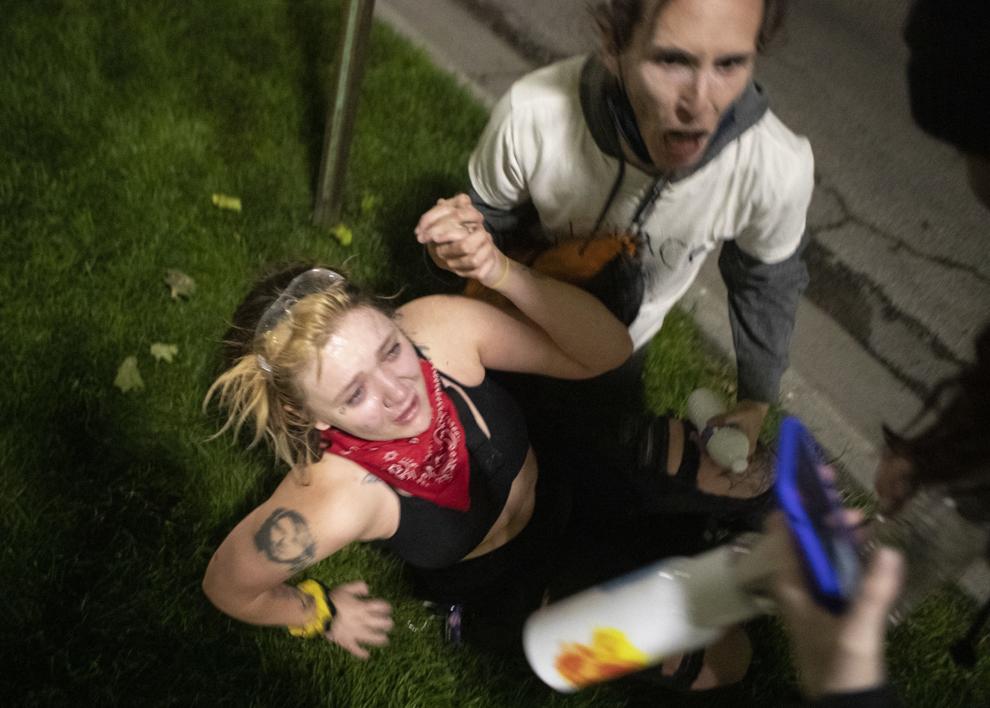 Saturday protest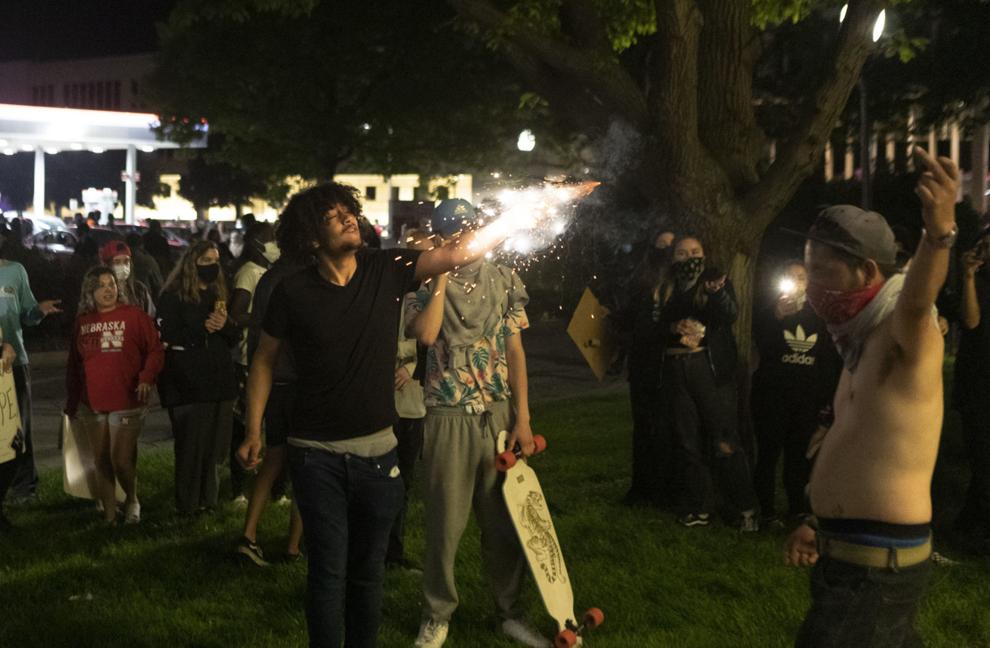 Water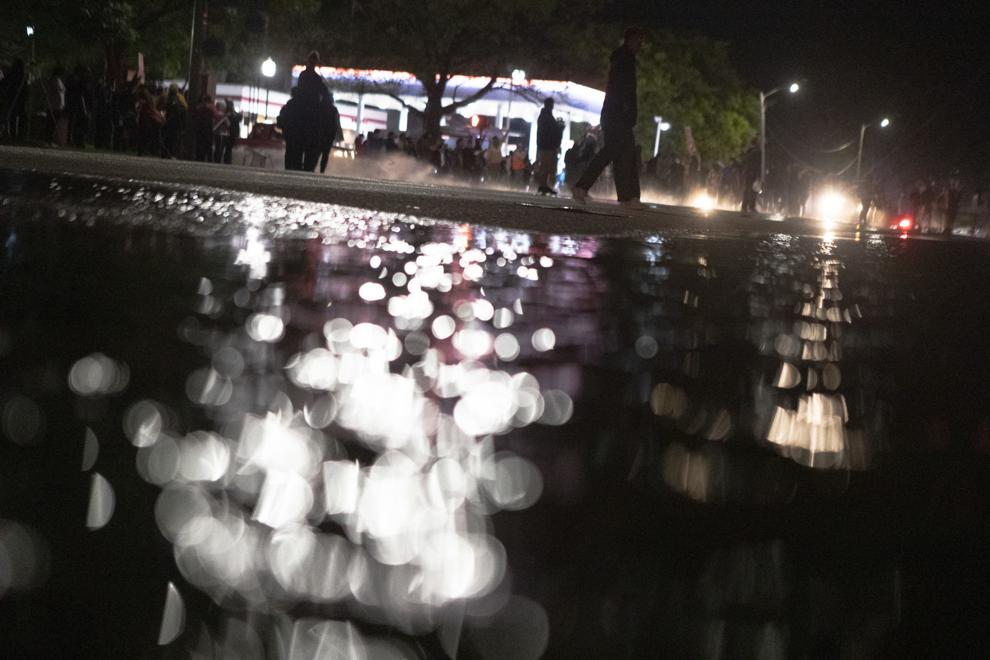 Early Morning Protest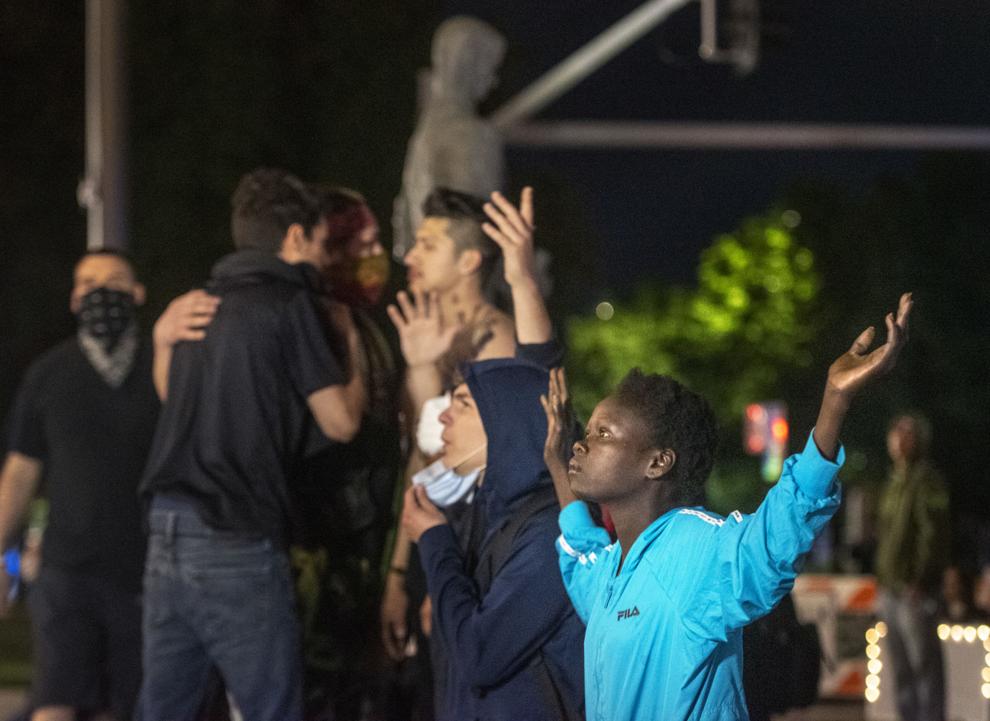 Early Morning Protest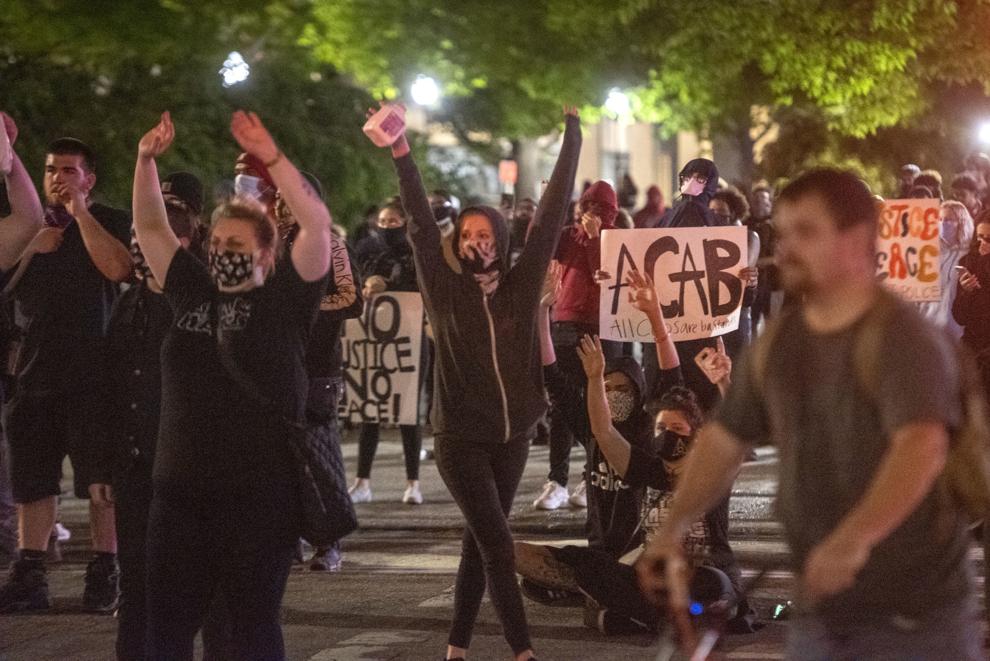 Early Morning Protest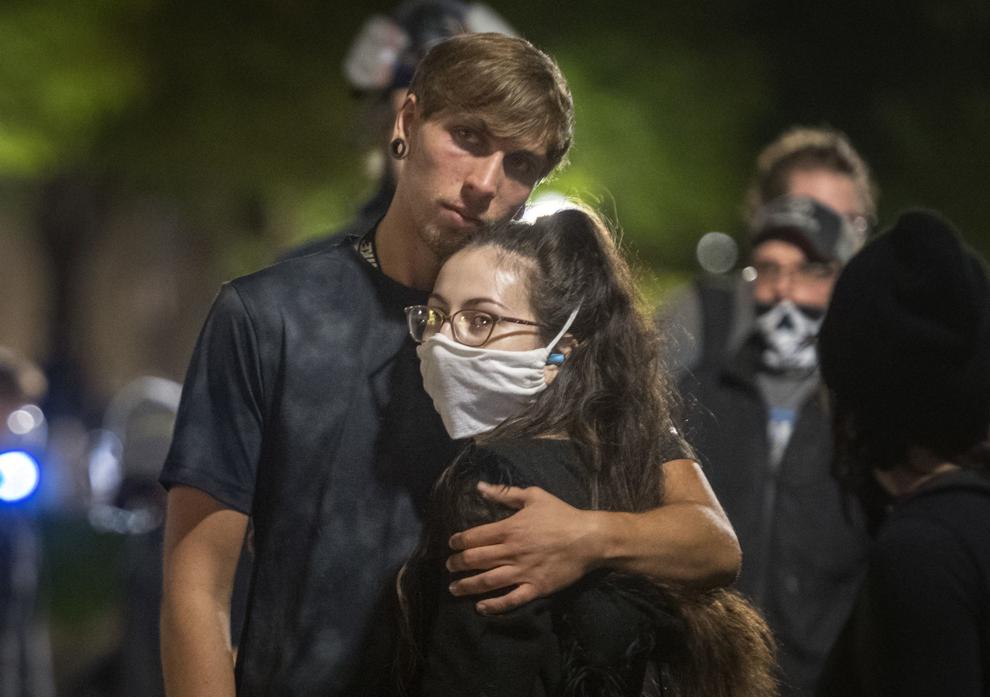 Leo Celis Protest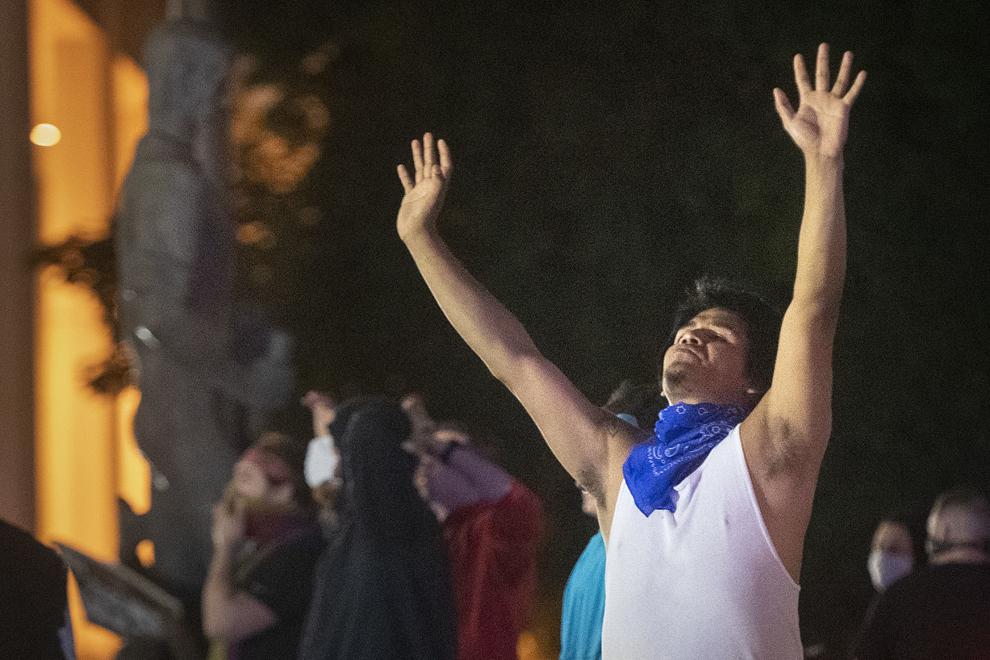 Early Morning Protest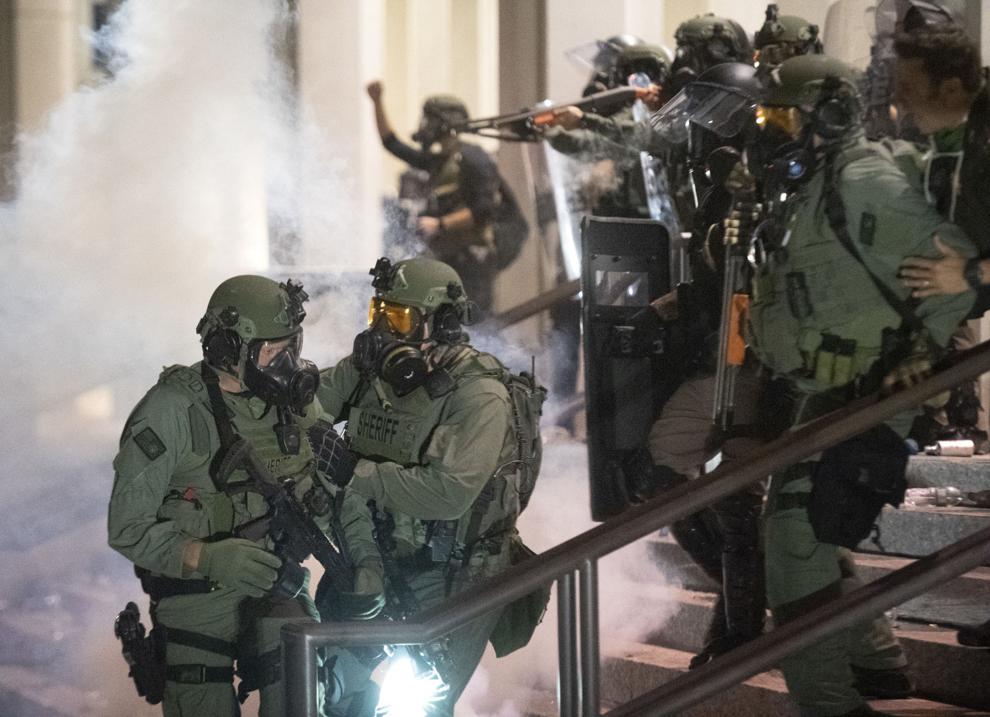 Early Morning Protest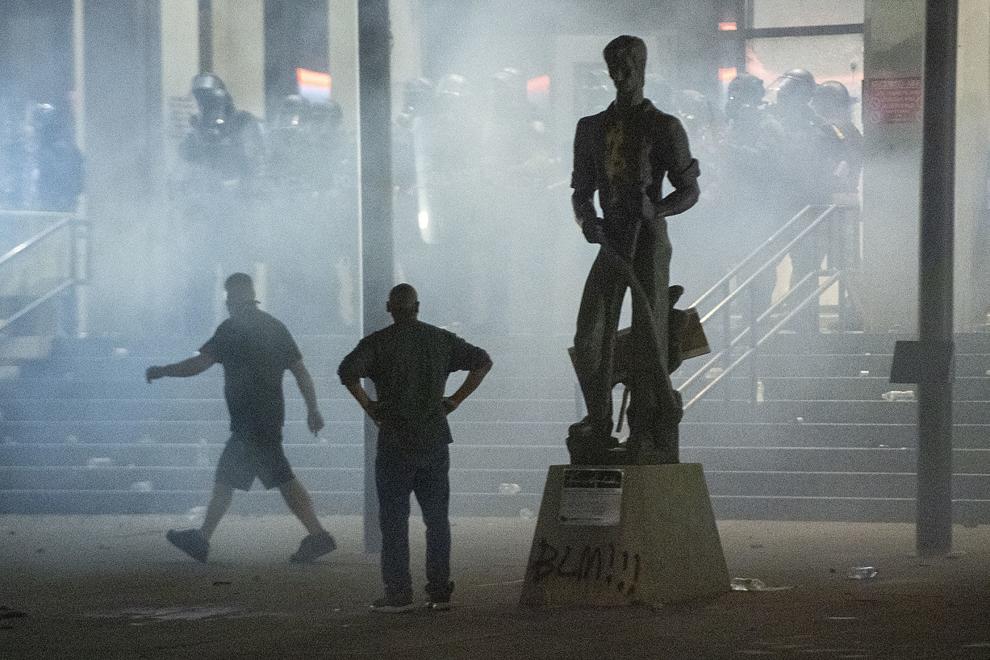 Early Morning Protest
Early Morning Protest
Early Morning Protest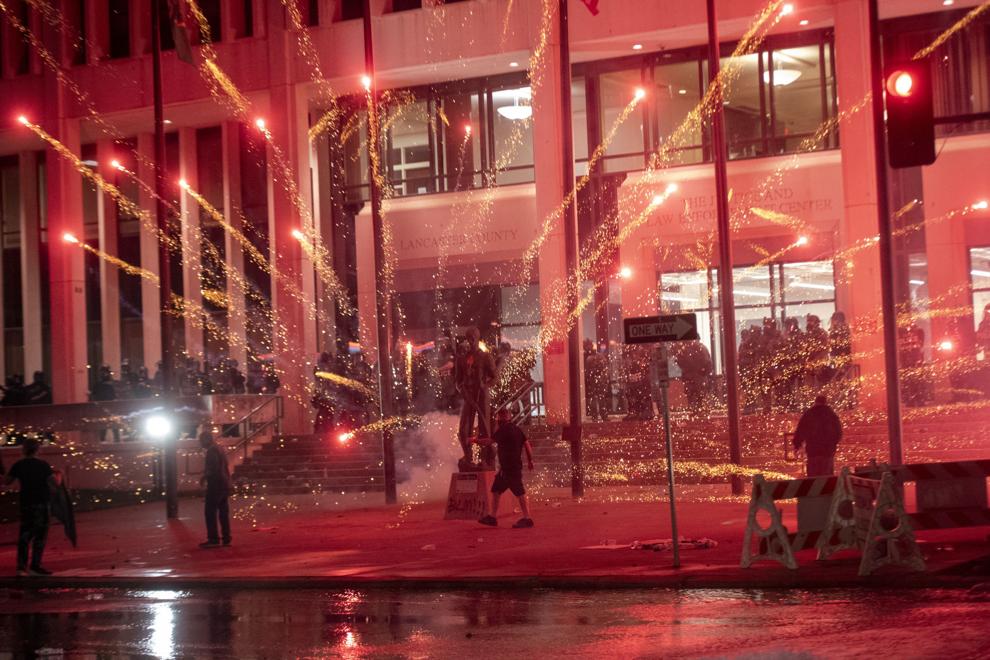 Early Morning Protest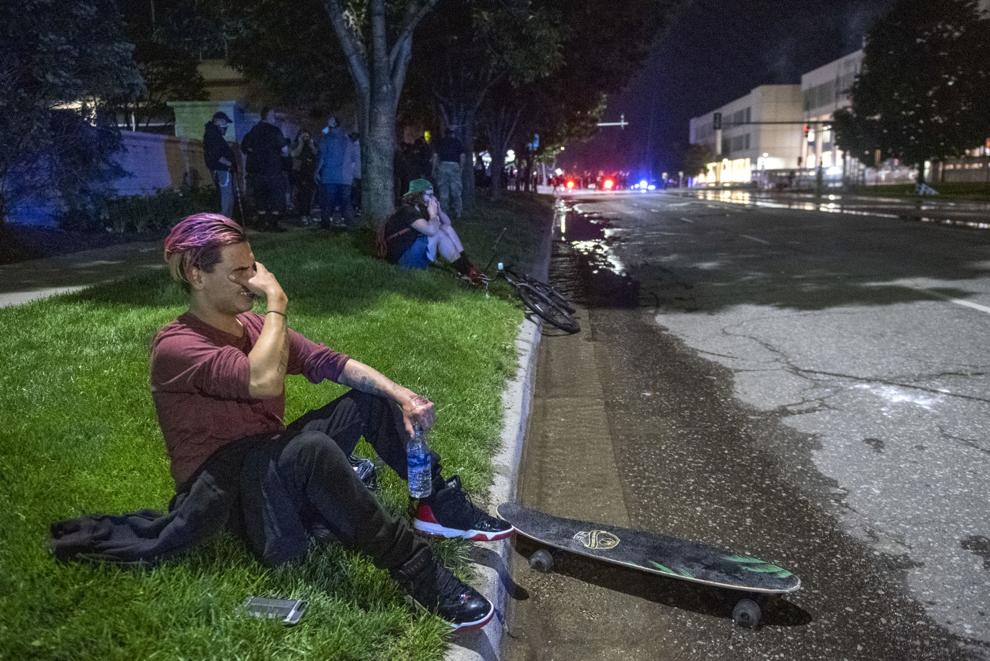 Early Morning Protest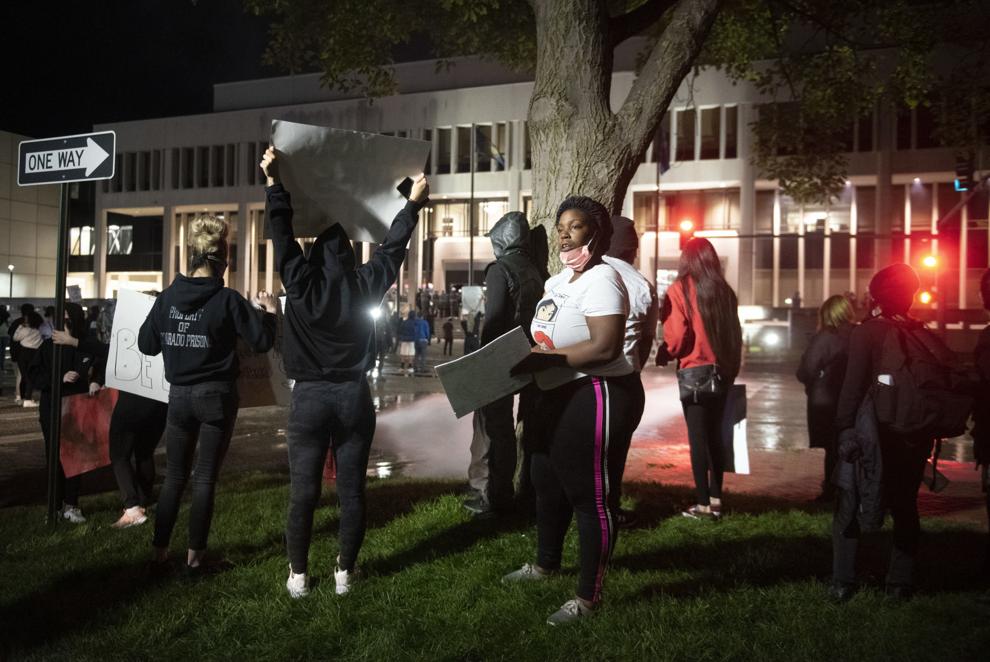 Early Morning Protest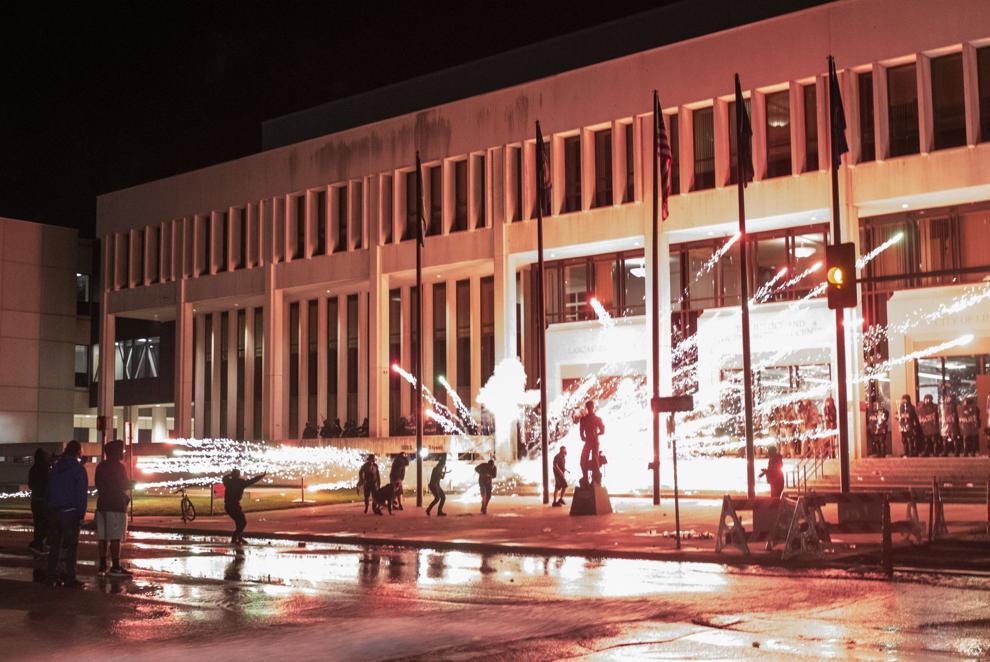 Early Morning Protest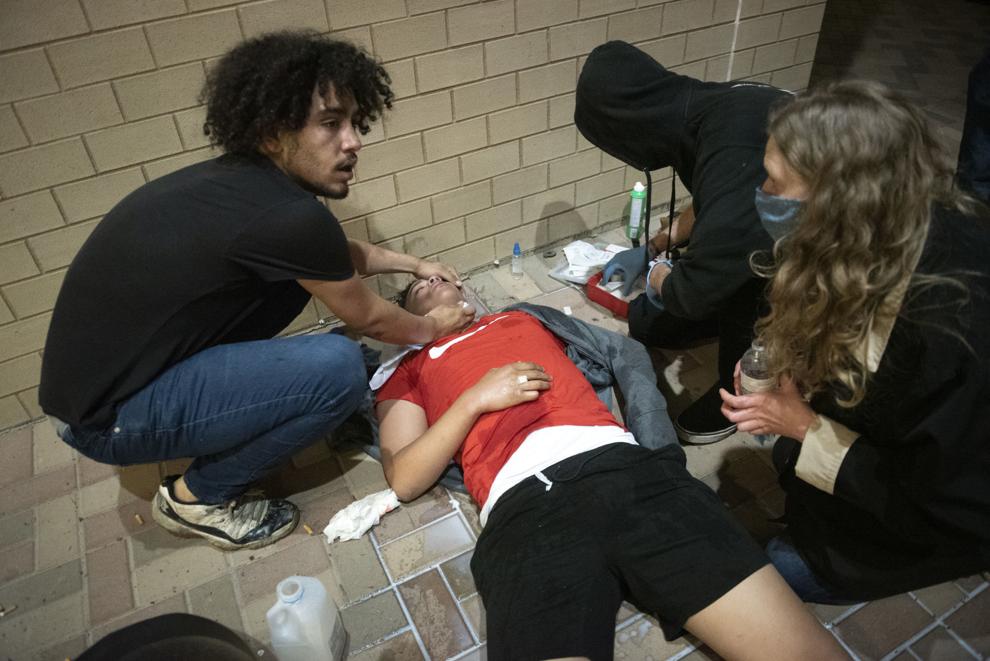 Early Morning Protest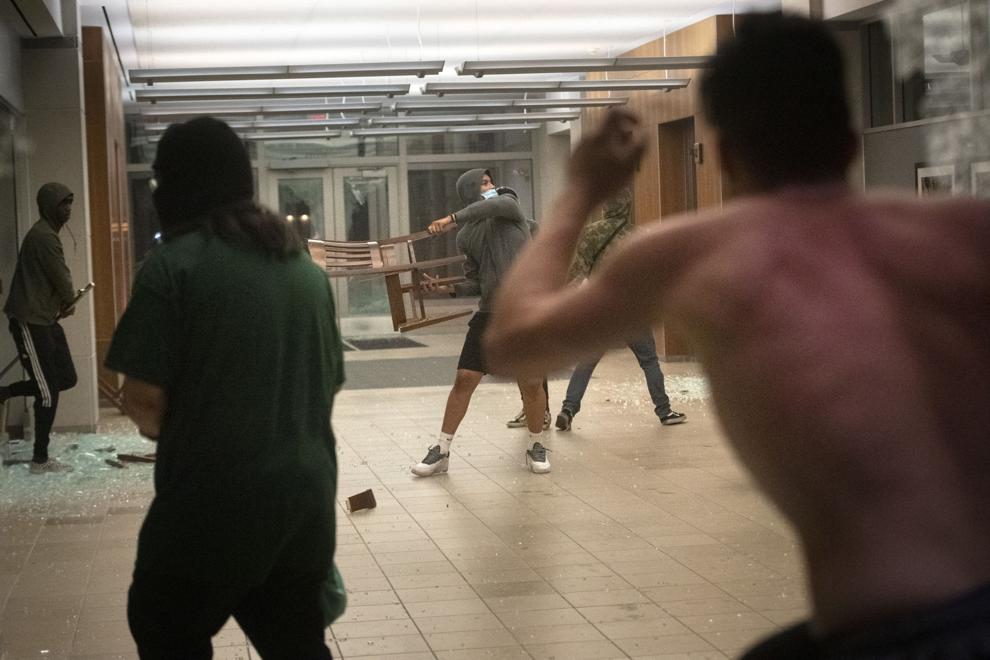 Early Morning Protest
Early Morning Protest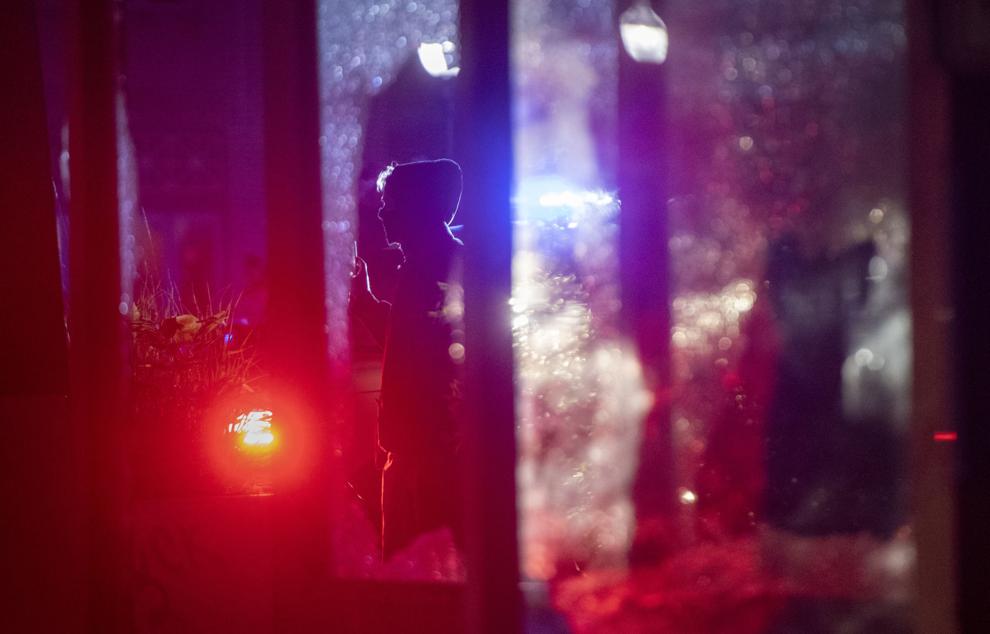 Early Morning Protest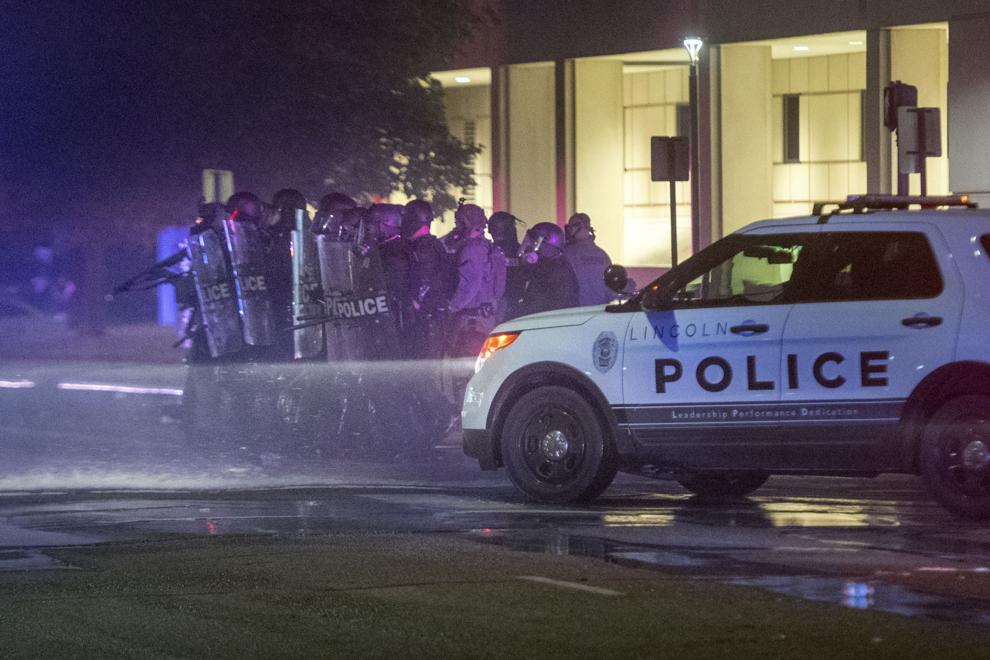 Early Morning Protest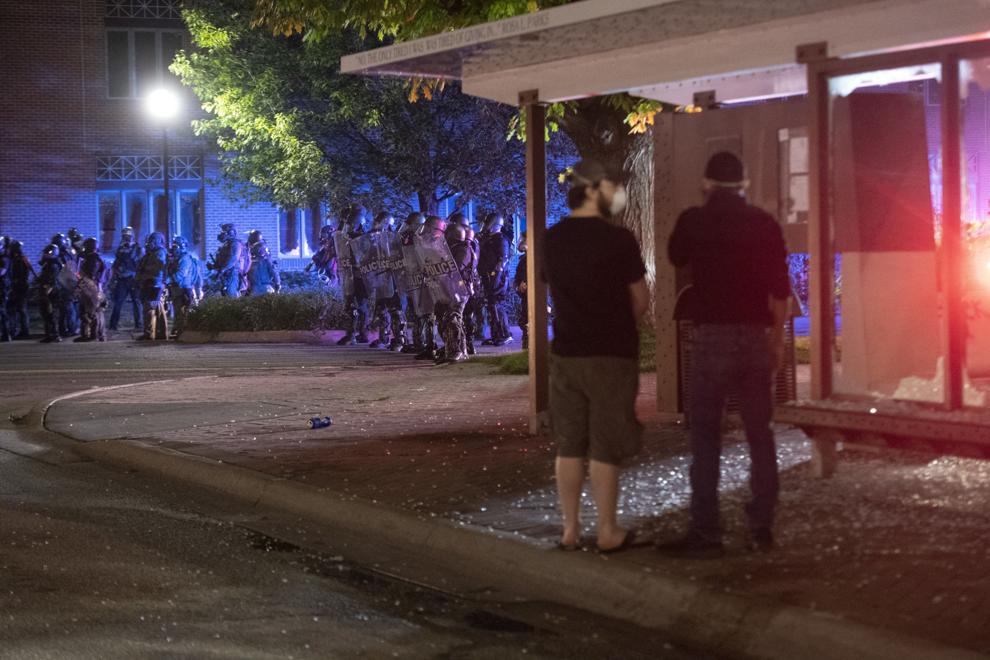 Early Morning Protest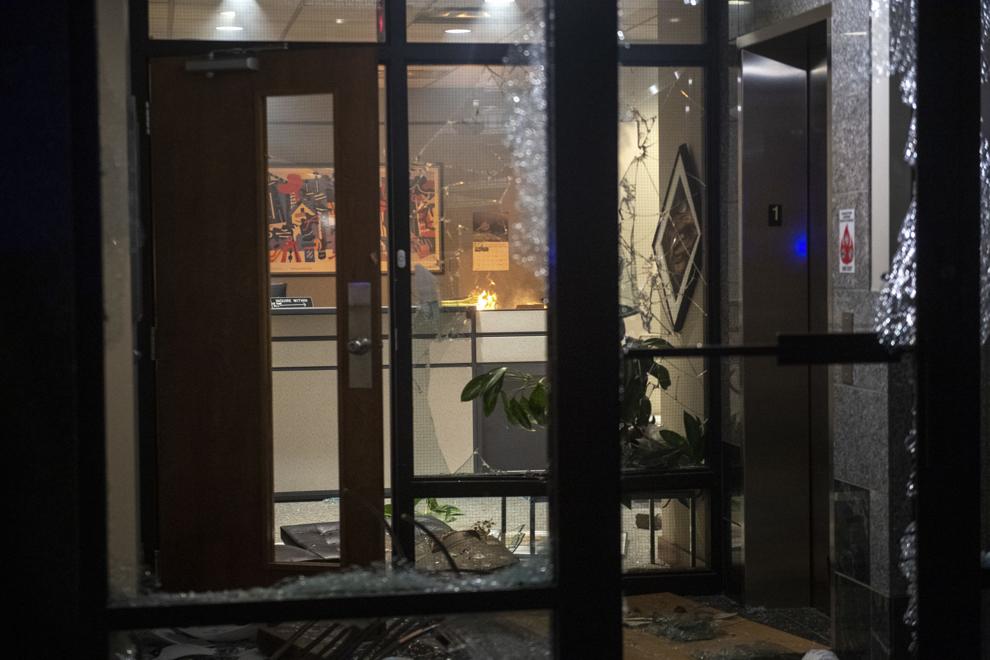 Early Morning Protest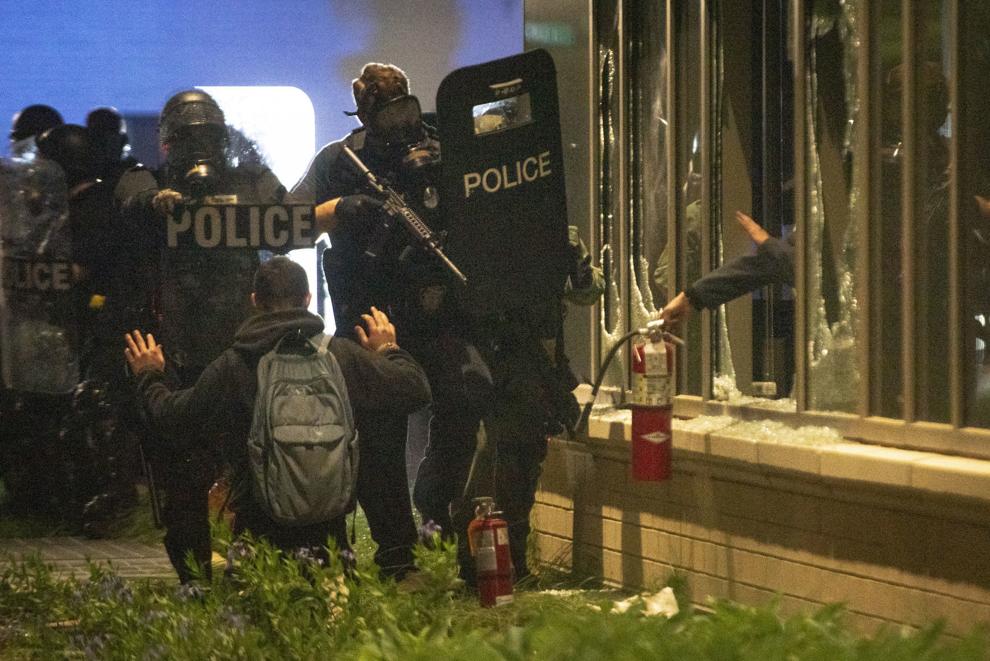 Early Morning Protest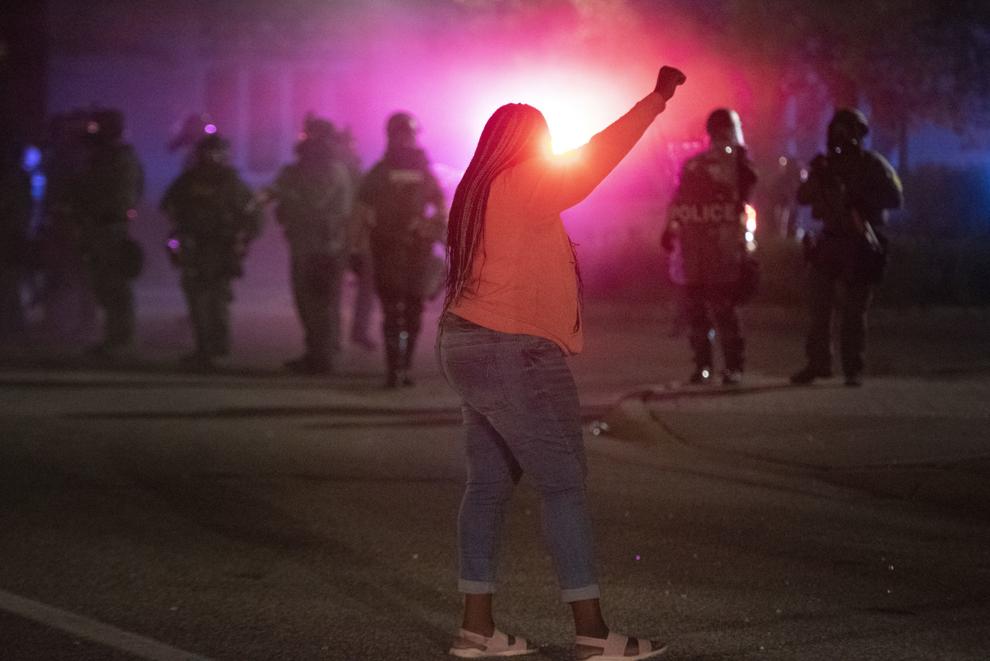 Early Morning Protest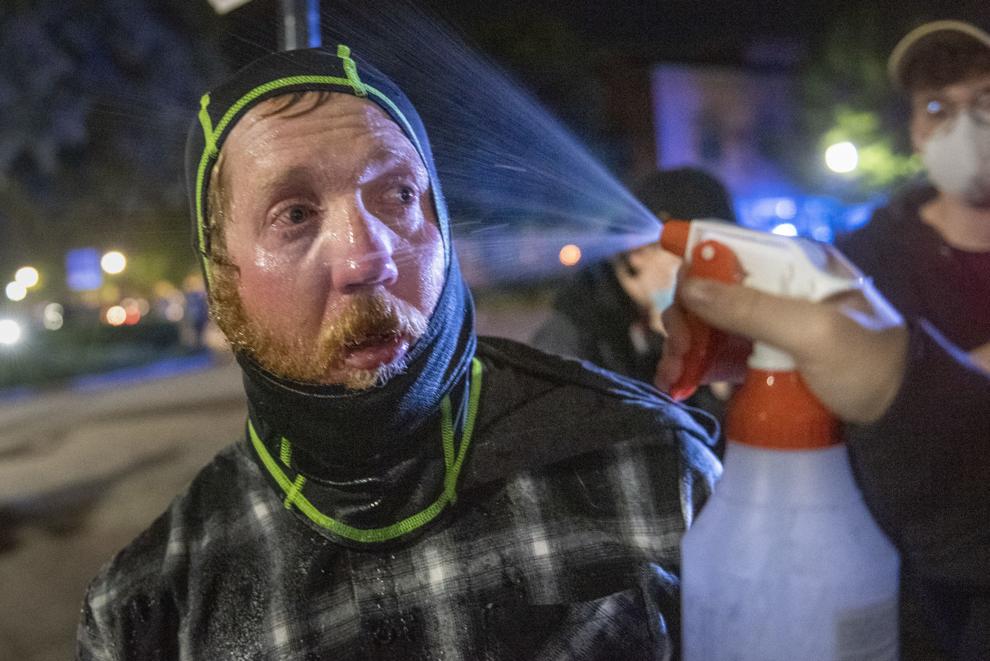 Early Morning Protest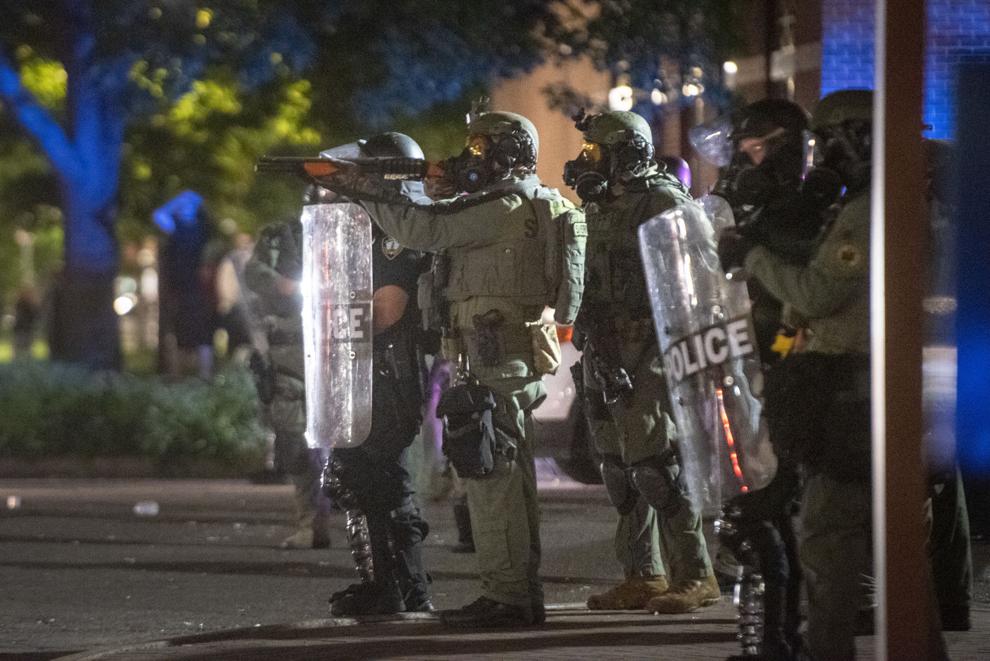 Early Morning Protest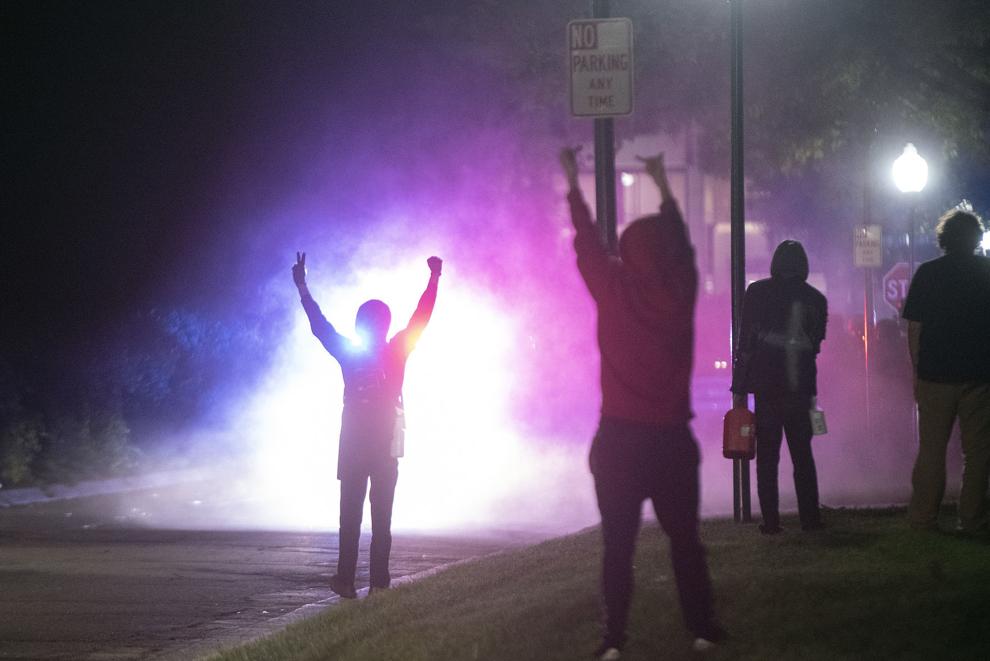 Early Morning Protest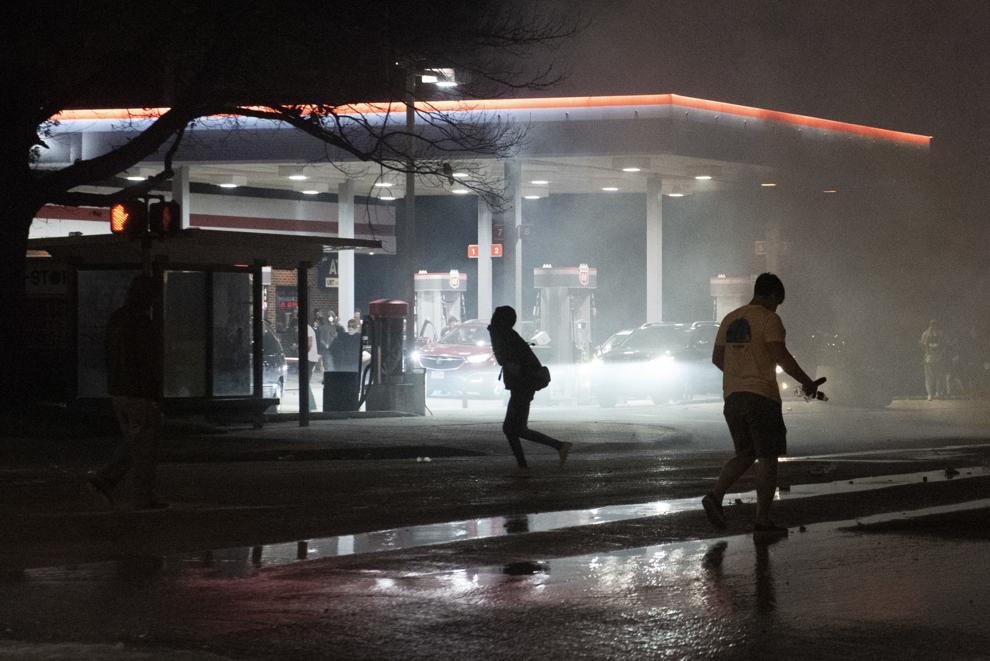 Early Morning Protest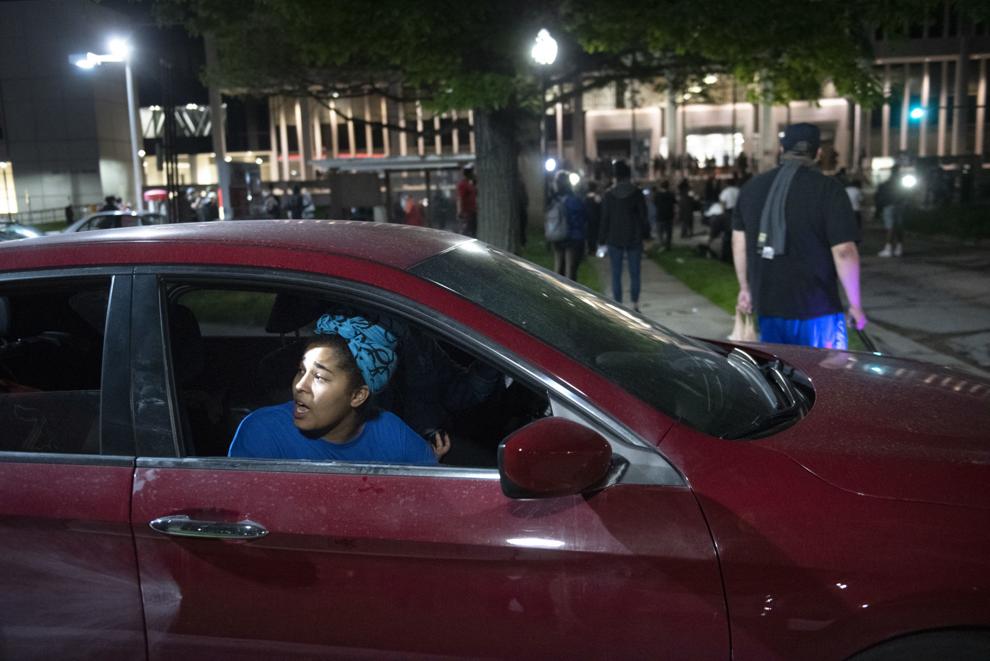 Early Morning Protest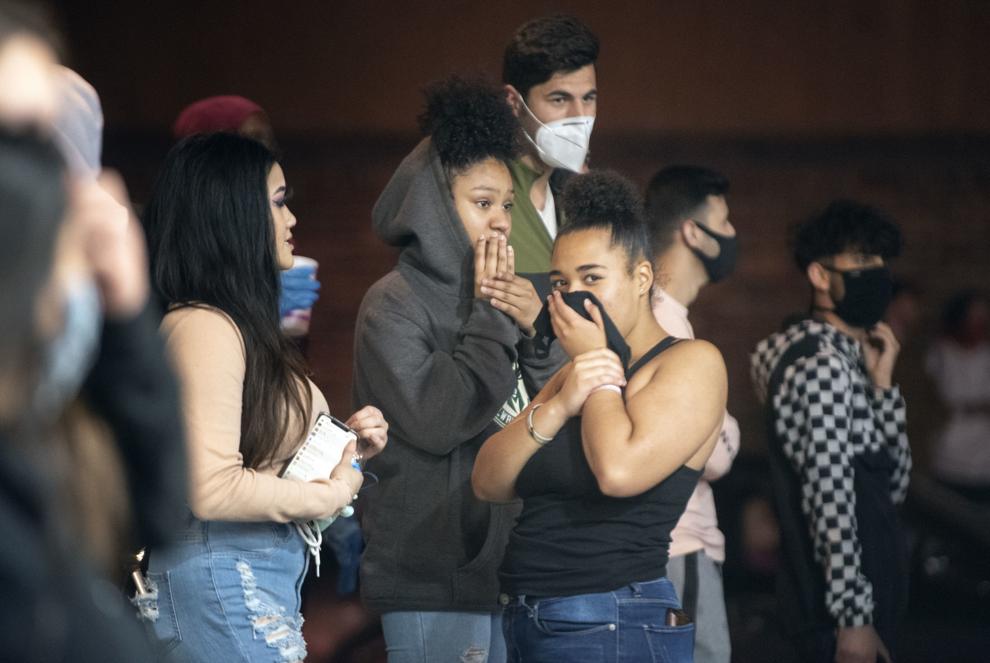 Early Morning Protest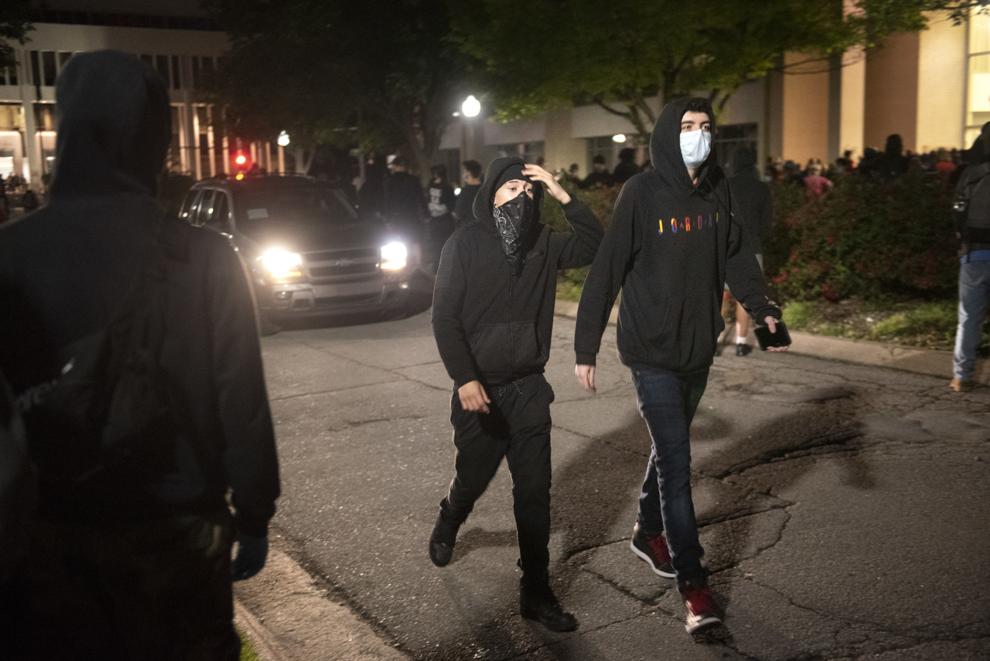 Early Morning Protest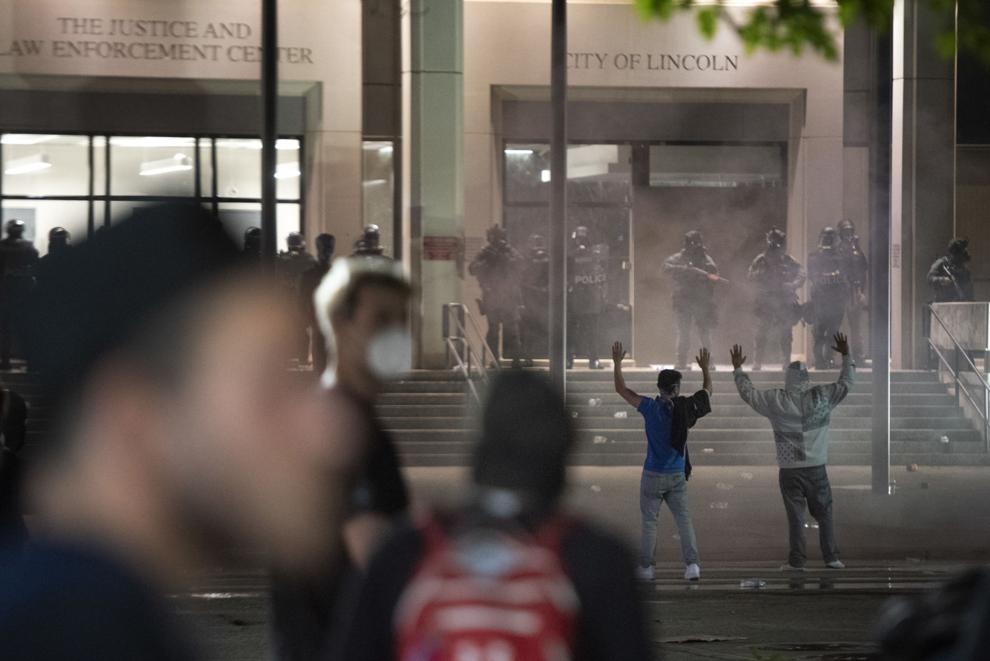 Watch Now: Saturday night protests in downtown Lincoln Part 2
Watch Now: Protests erupt into violence in Lincoln Saturday night
Protest and Cleanup, 5.31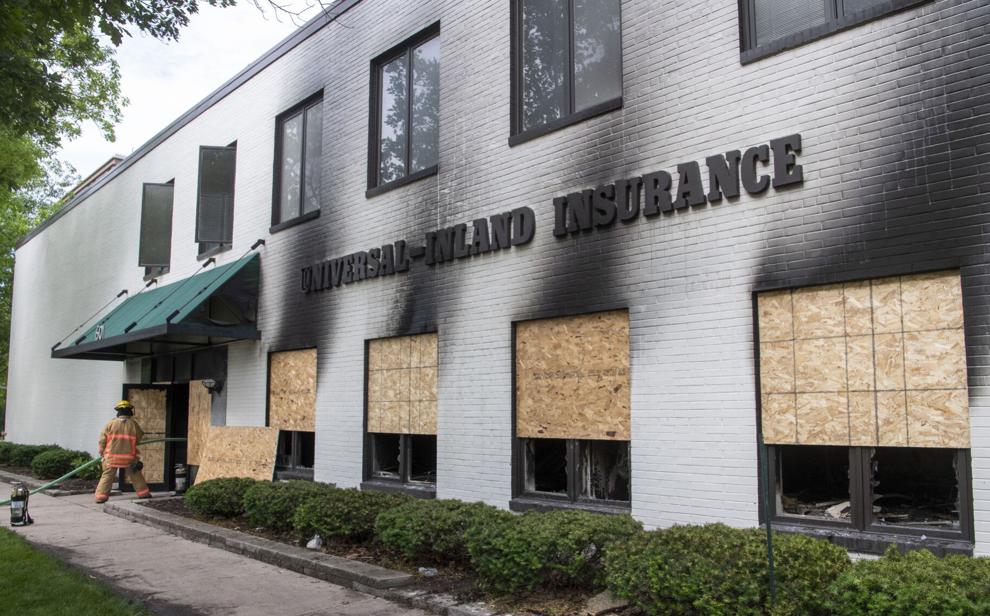 Protest and Cleanup, 5.31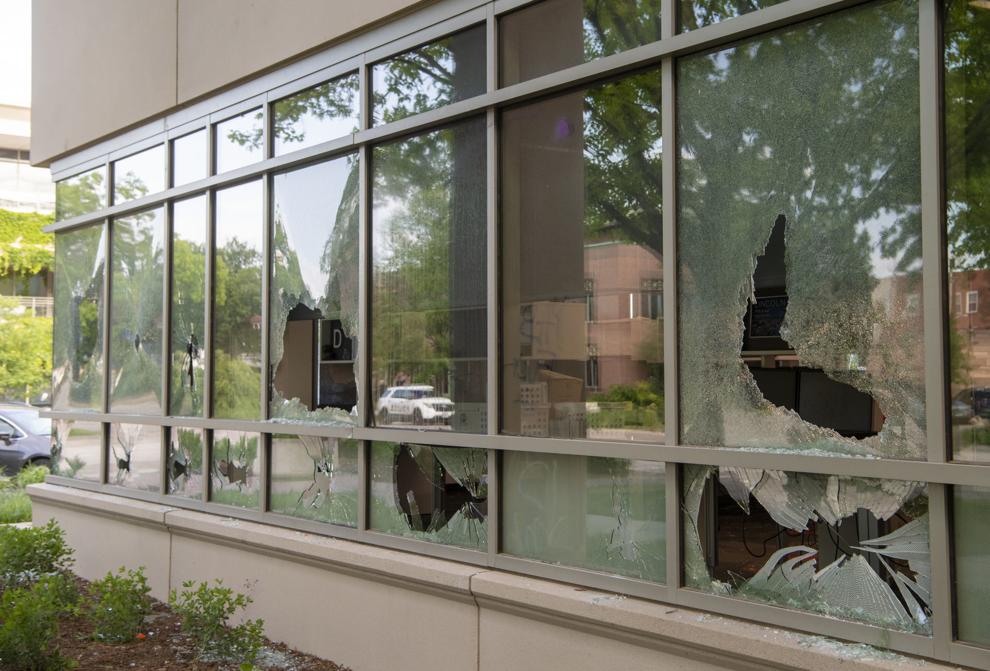 Protest and Cleanup, 5.31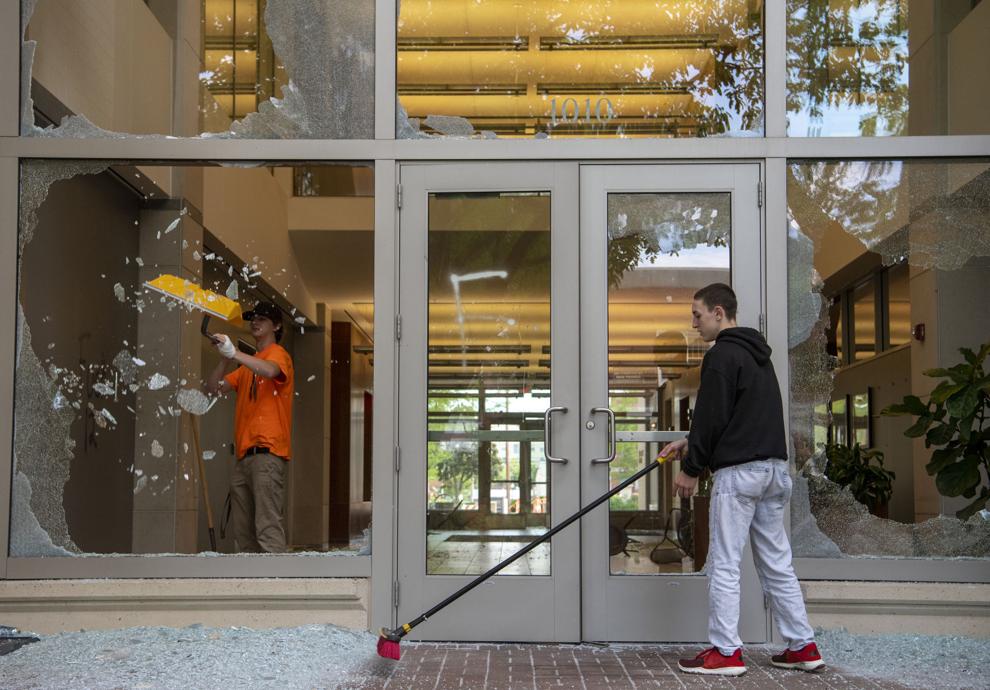 Protest and Cleanup, 5.31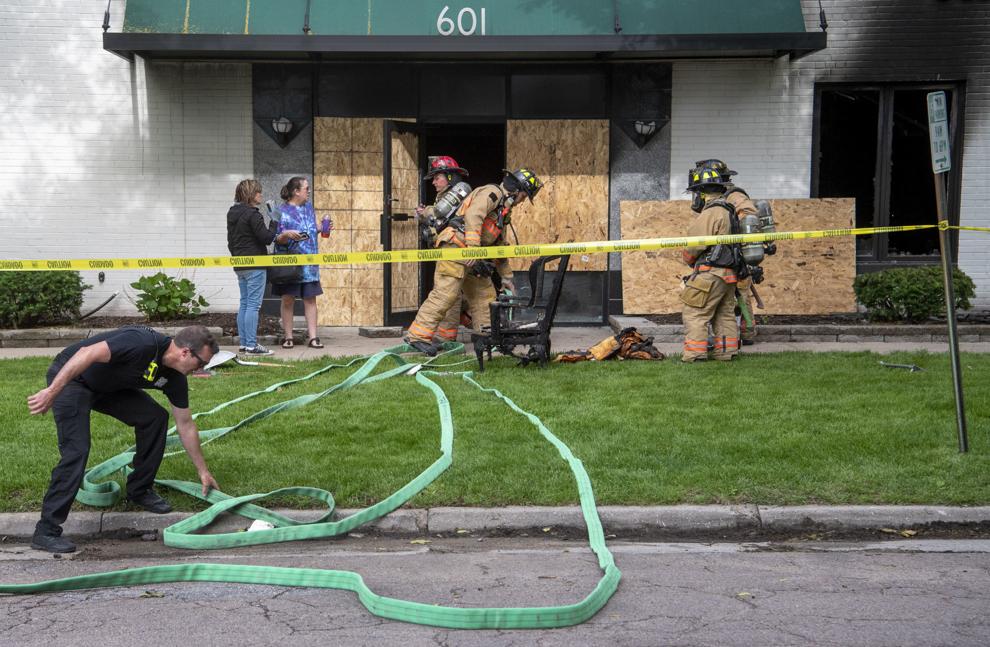 Protest and Cleanup, 5.31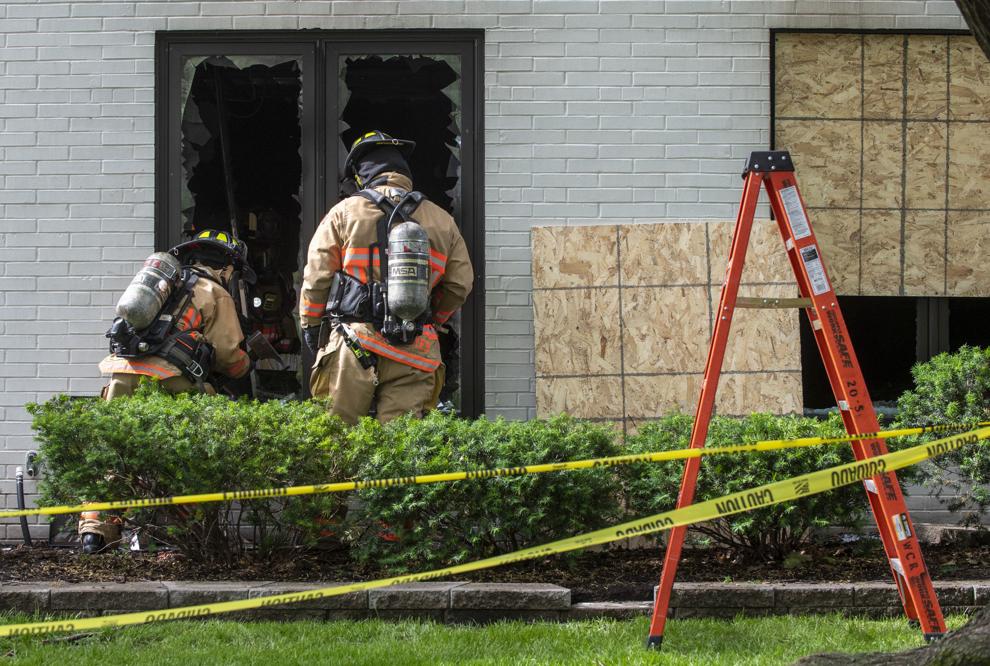 Protest and Cleanup, 5.31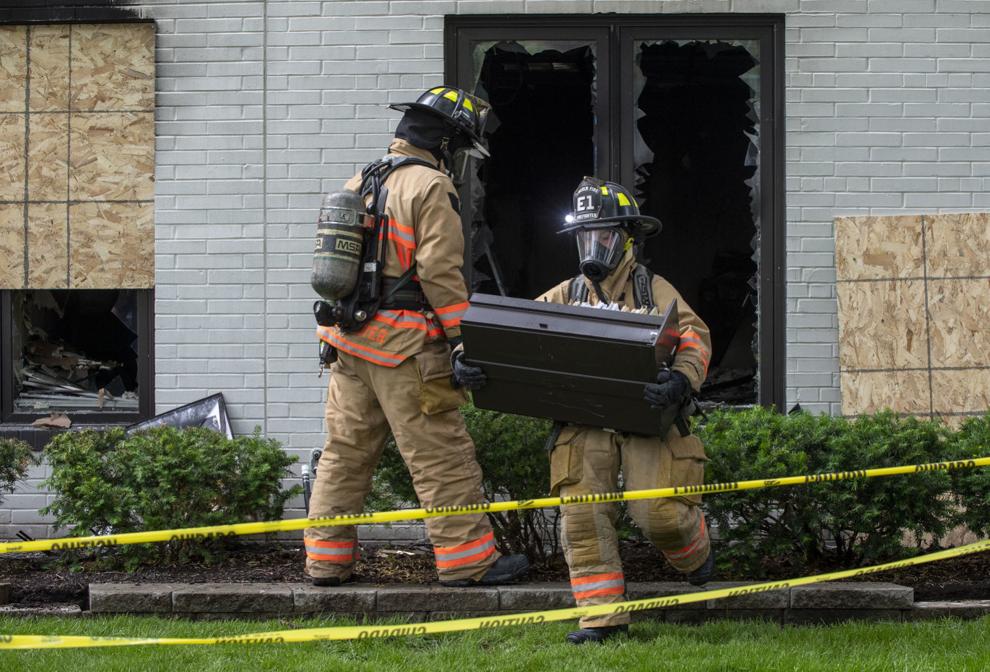 Protest and Cleanup, 5.31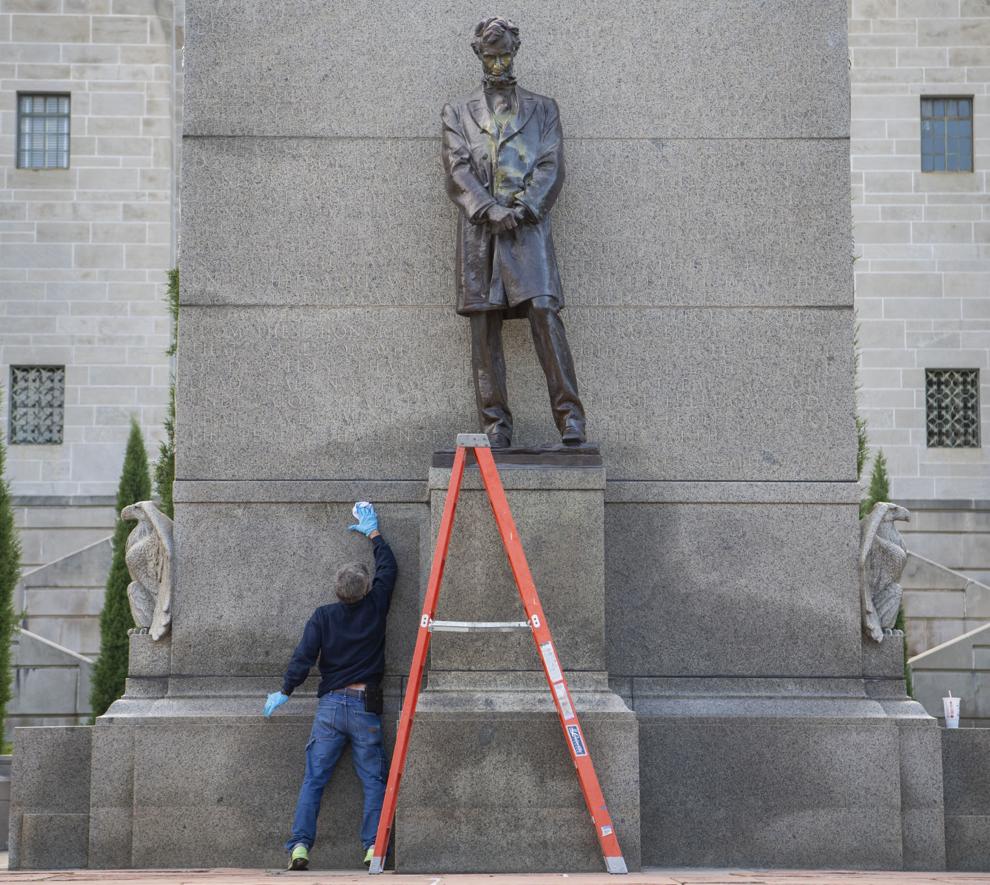 Protest and Cleanup, 5.31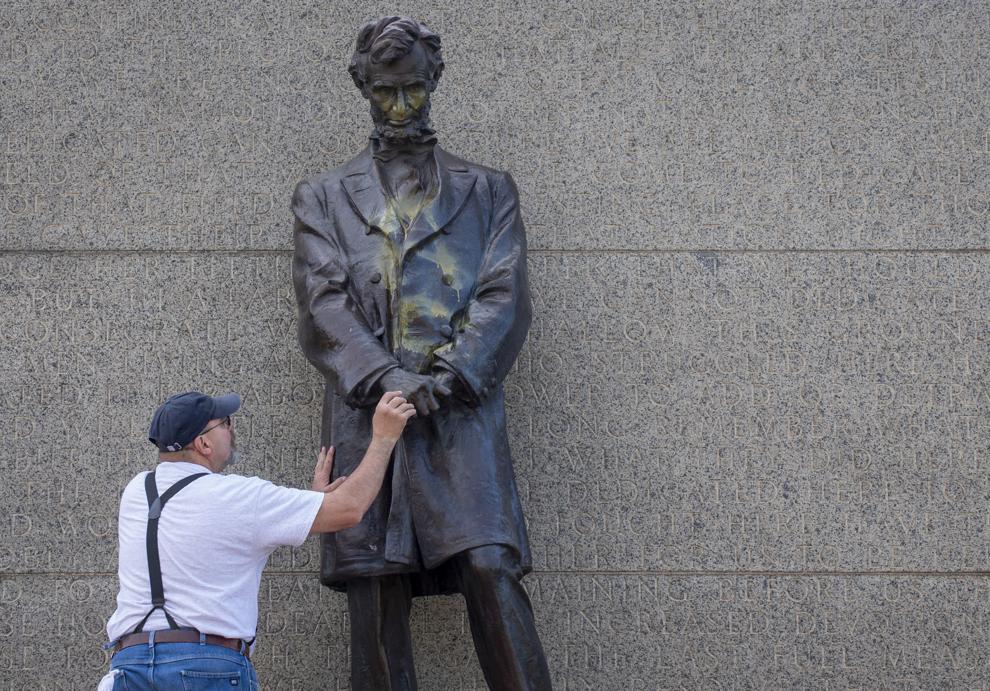 Watch Now: Morning-after view of damage from Saturday night's violence in Lincoln
George Floyd Protest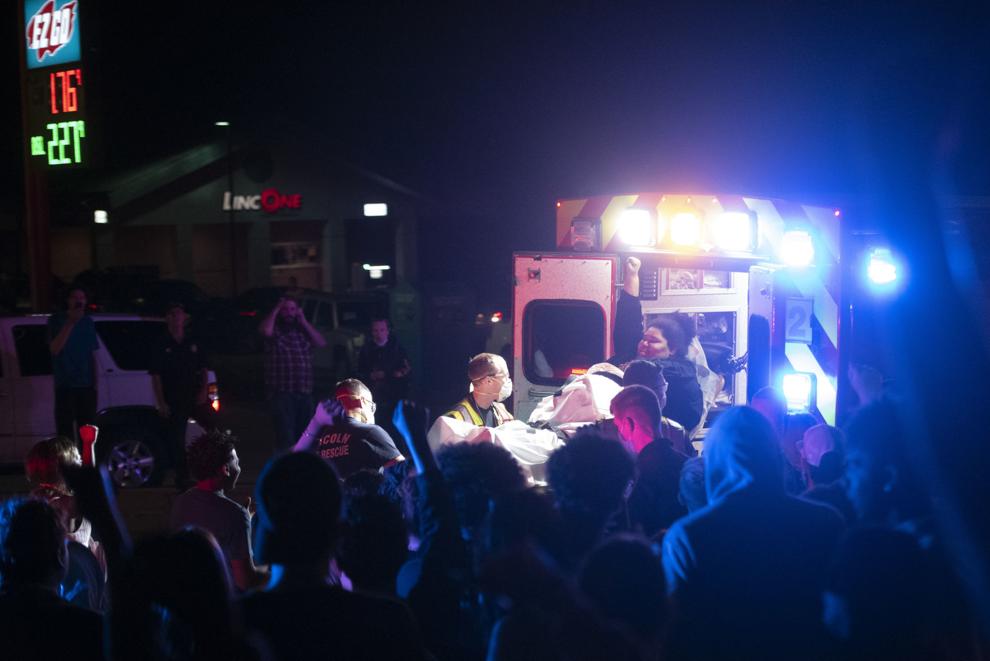 Protest and Cleanup, 5.31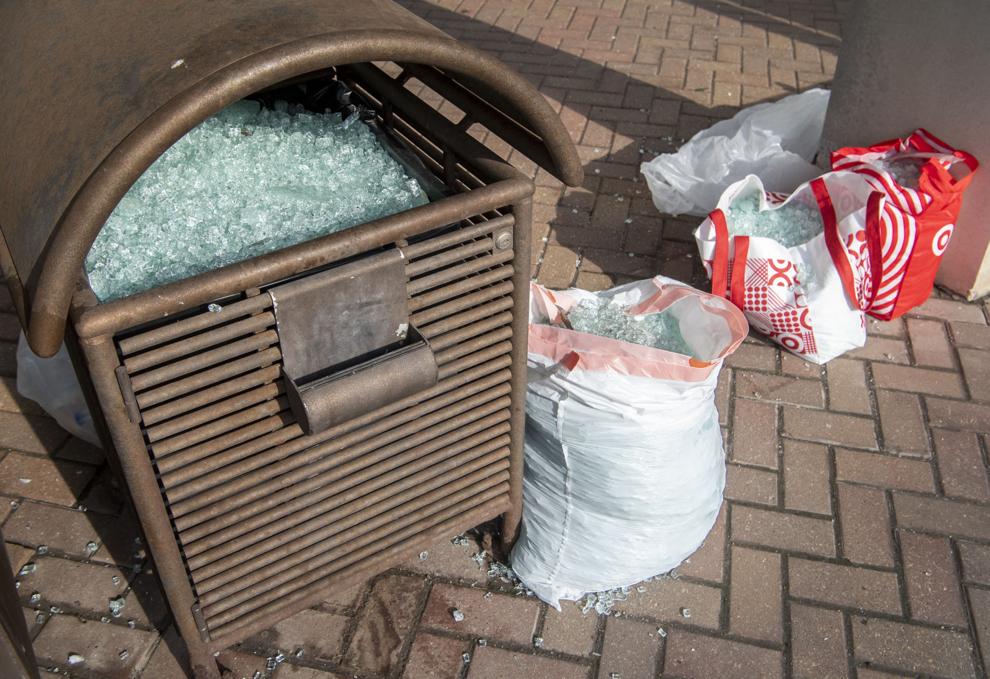 Protest and Cleanup, 5.31
Protest and Cleanup, 5.31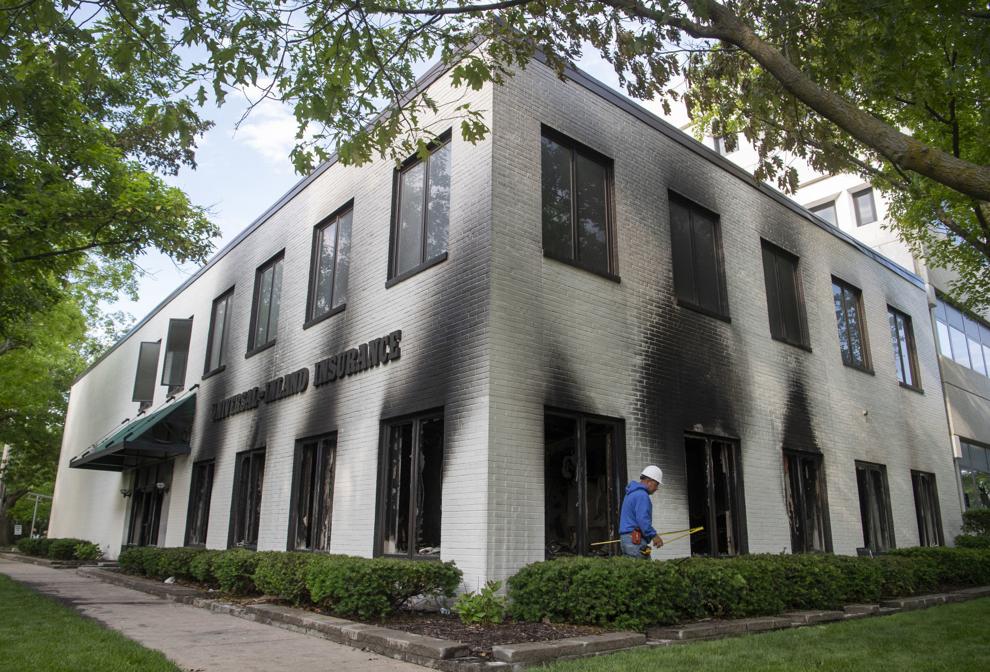 Protest and Cleanup, 5.31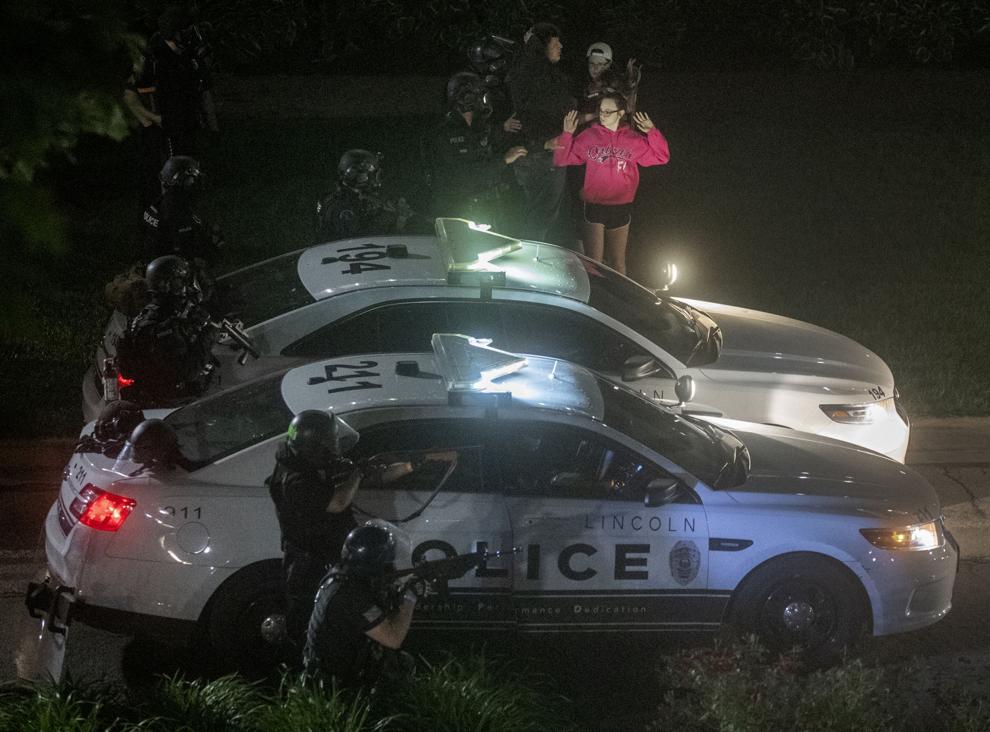 Protest and Cleanup, 5.31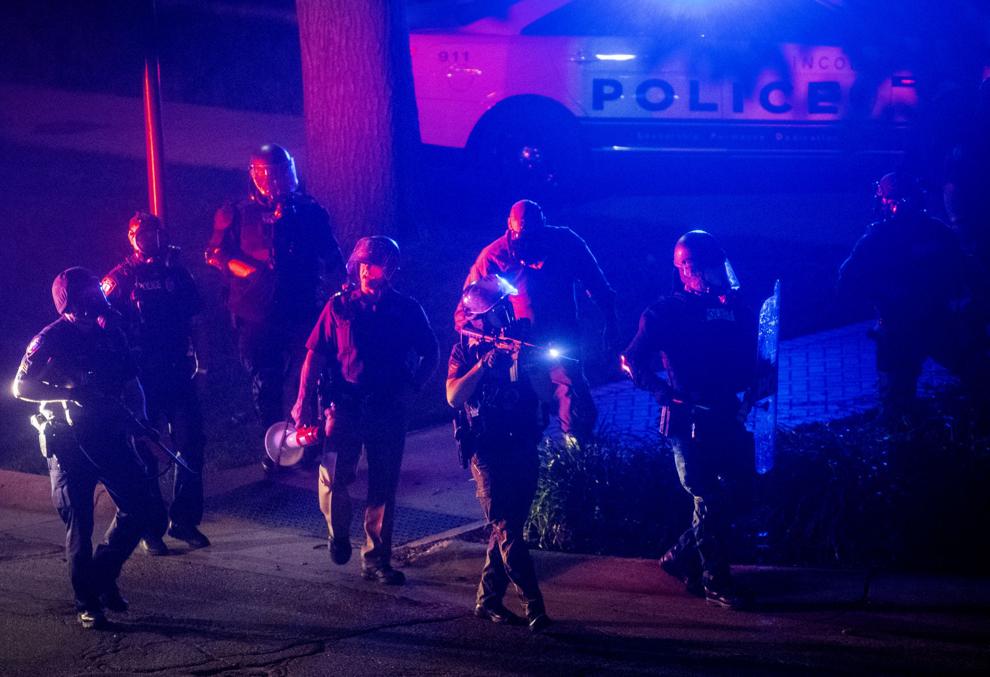 Protest and Cleanup, 5.31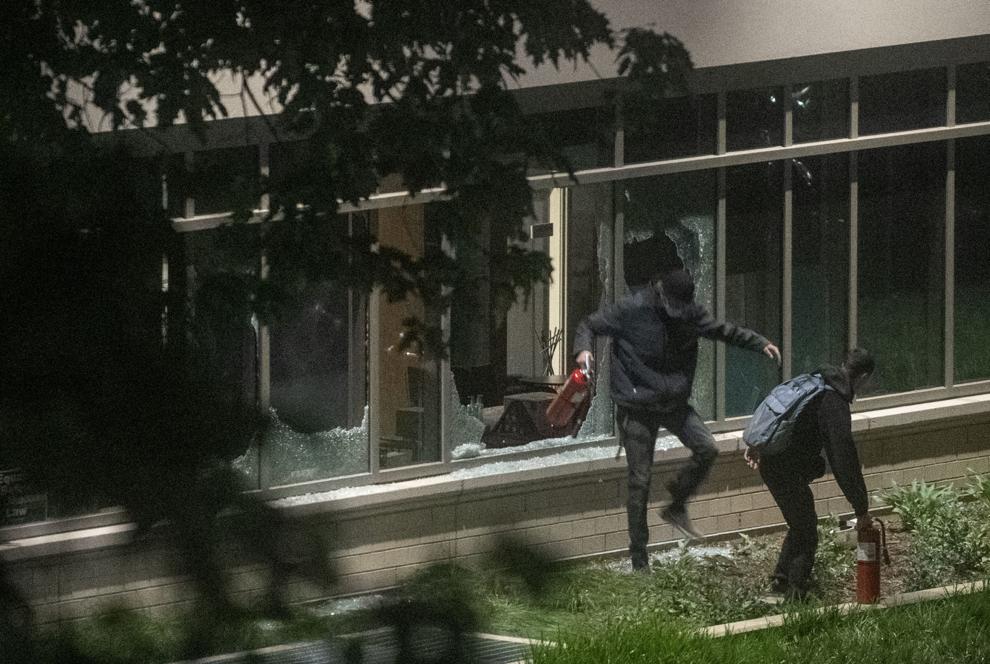 Watch: Volunteers help businesses clean up Lincoln Mall
WATCH NOW: Mayor Leirion Gaylor Baird provides updates on protests in Lincoln
Sunday protest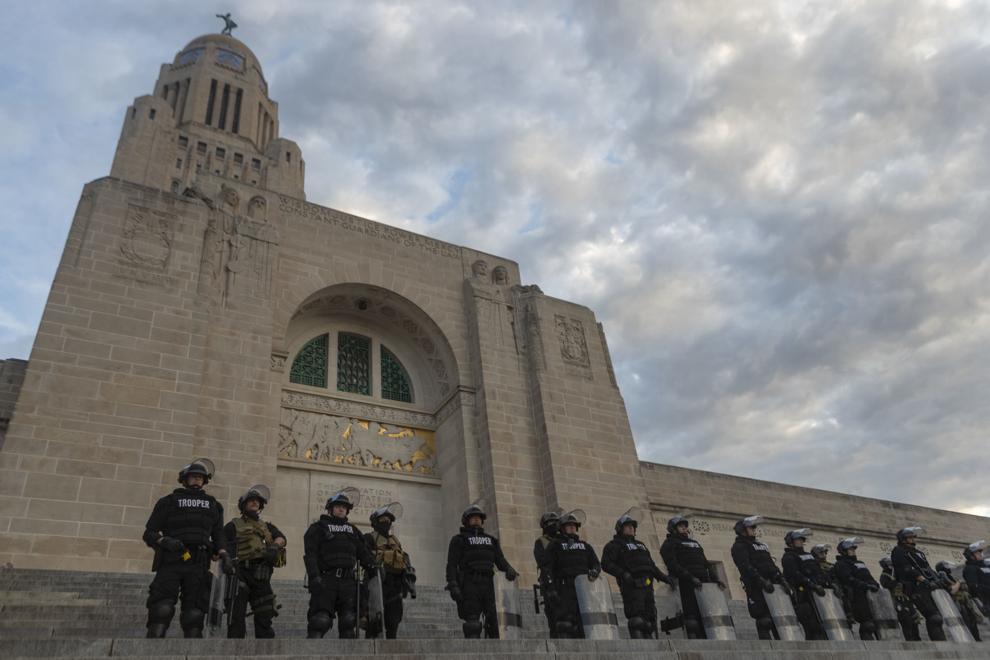 WATCH NOW: Protests over George Floyd's death continue outside state Capitol on Sunday
BLM Peaceful Protest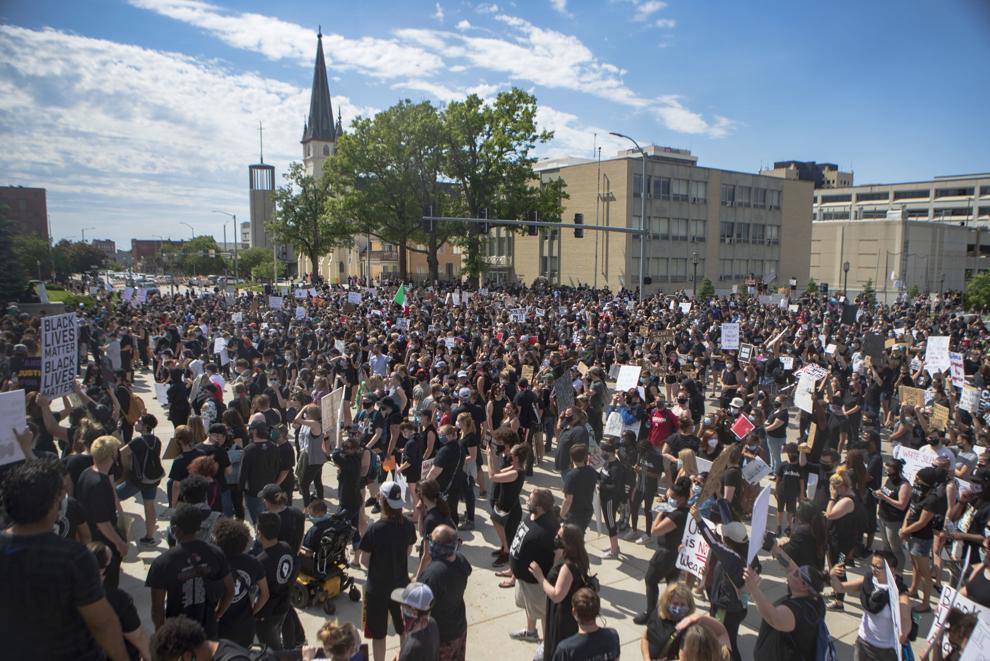 BLM Peaceful Protest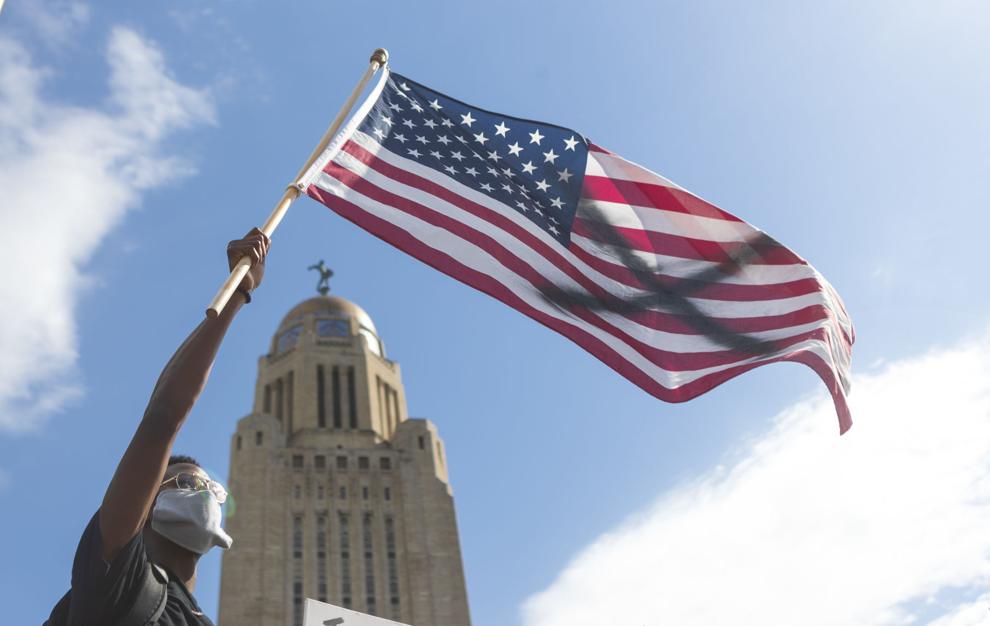 BLM Peaceful Protest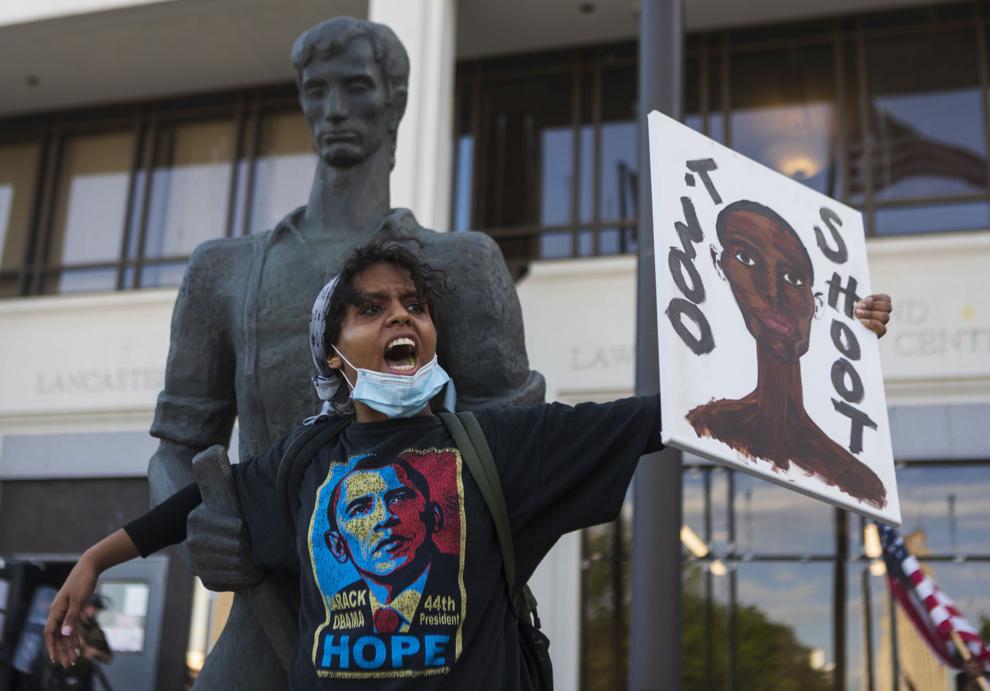 BLM Peaceful Protest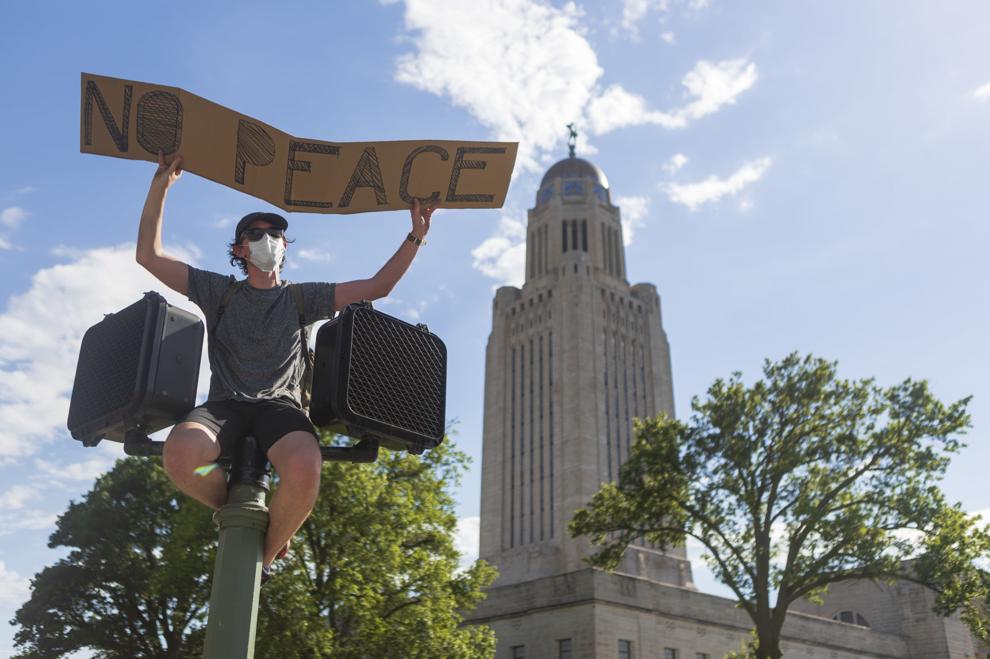 BLM Peaceful Protest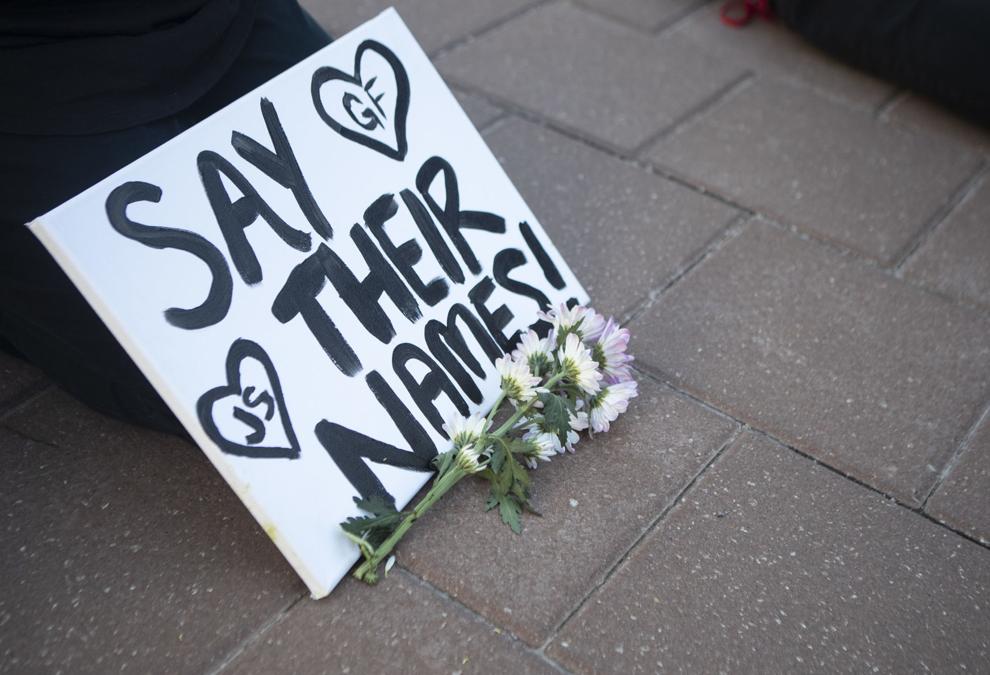 BLM Peaceful Protest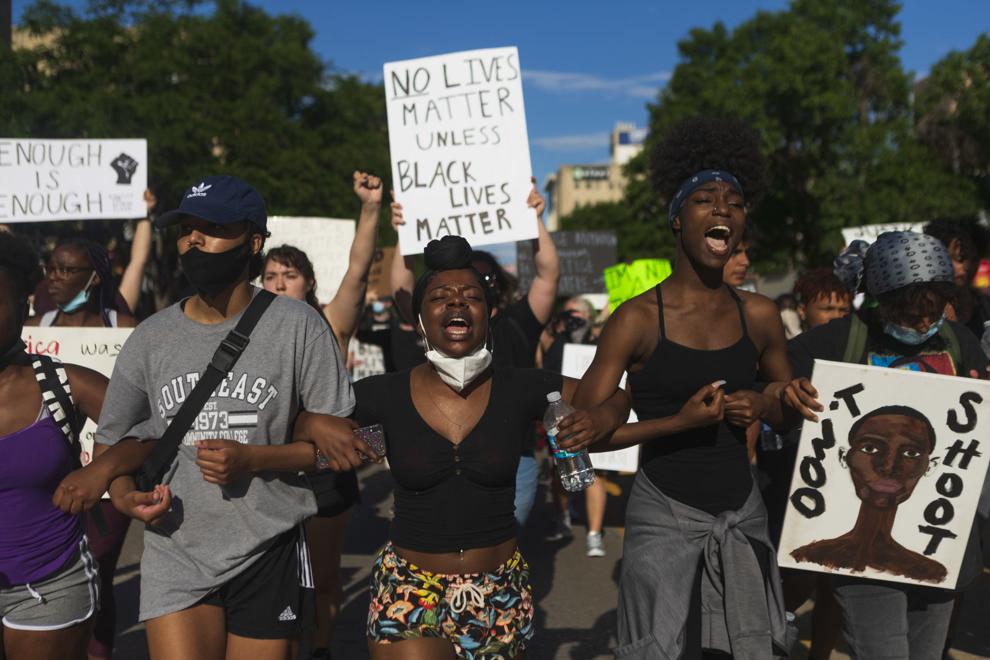 BLM Peaceful Protest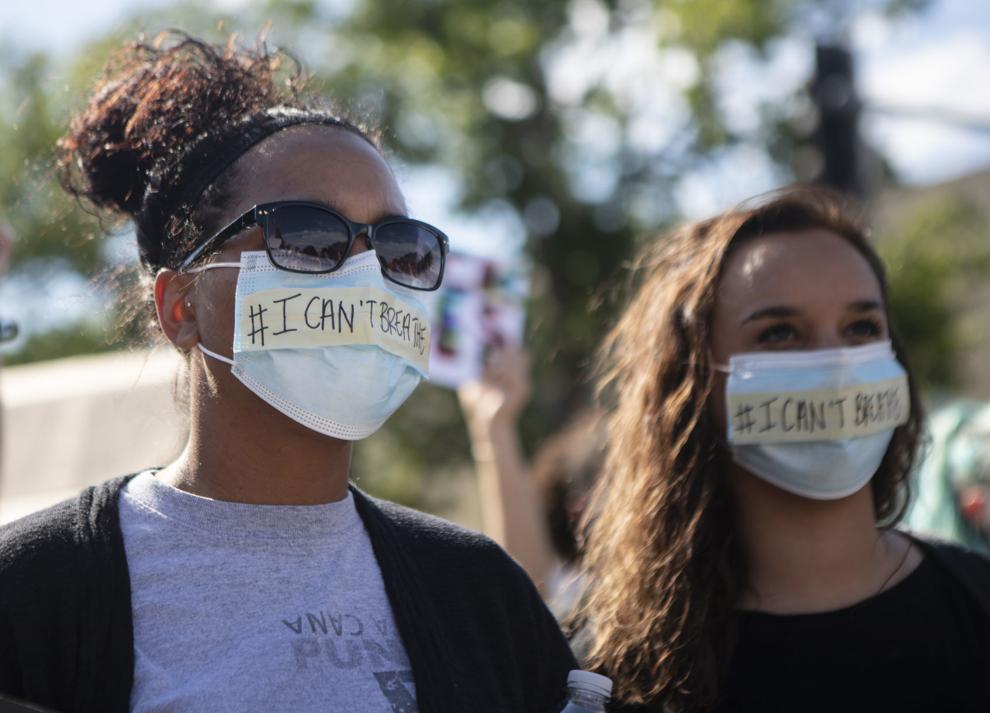 BLM Peaceful Protest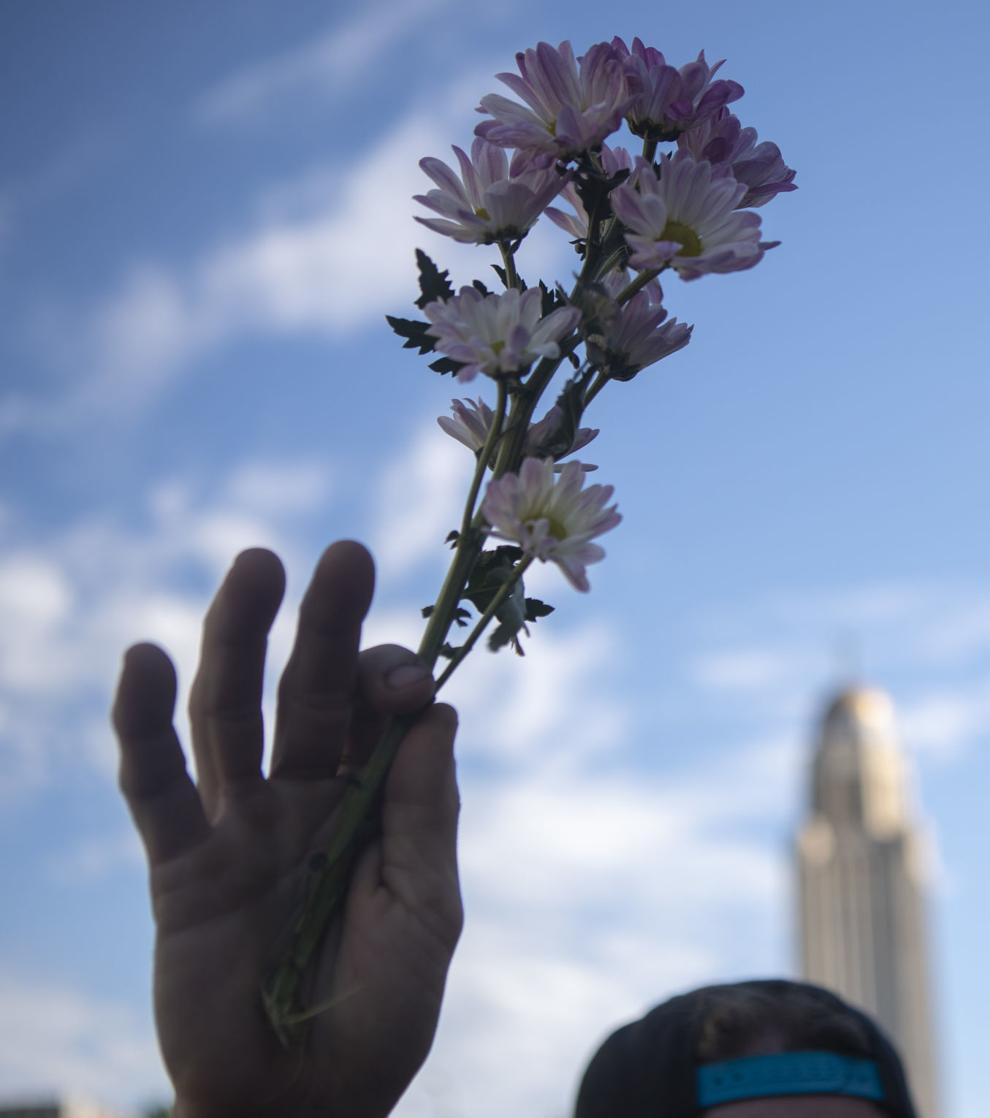 BLM Peaceful Protest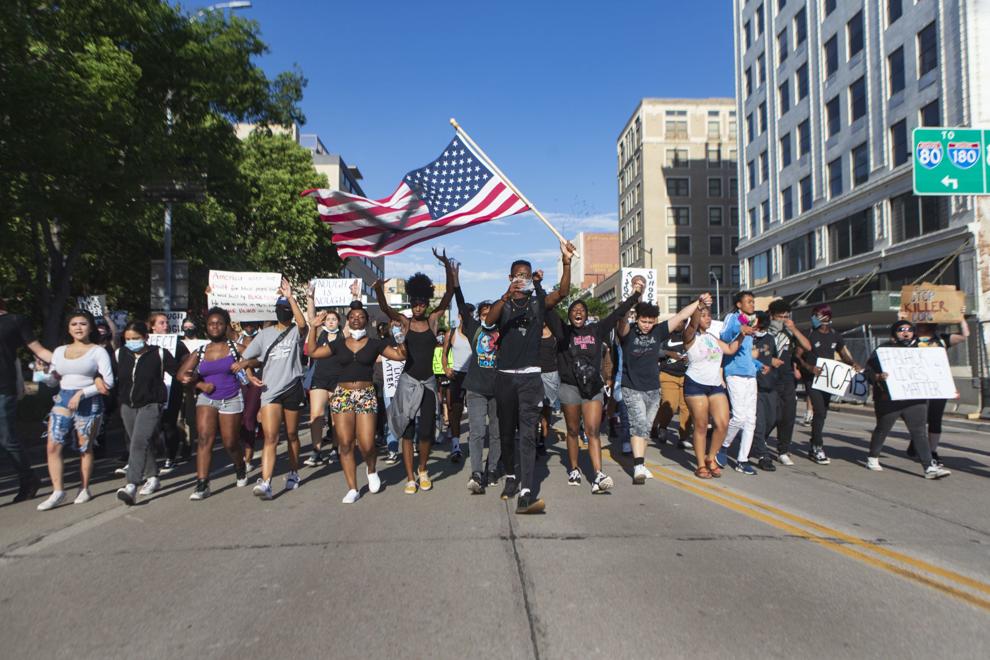 BLM peaceful protest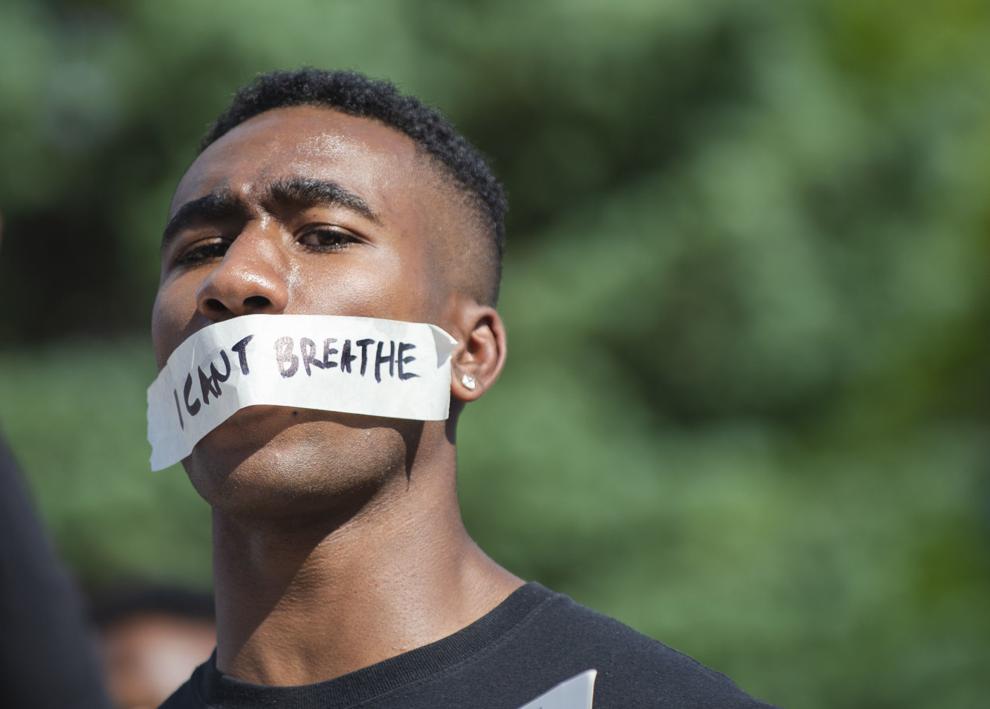 Watch Now: Rally outside State Capitol protests George Floyd's death
Watch Now: LJS reporter detained; some protesters arrested after Lincoln curfew
BLM Peaceful Protest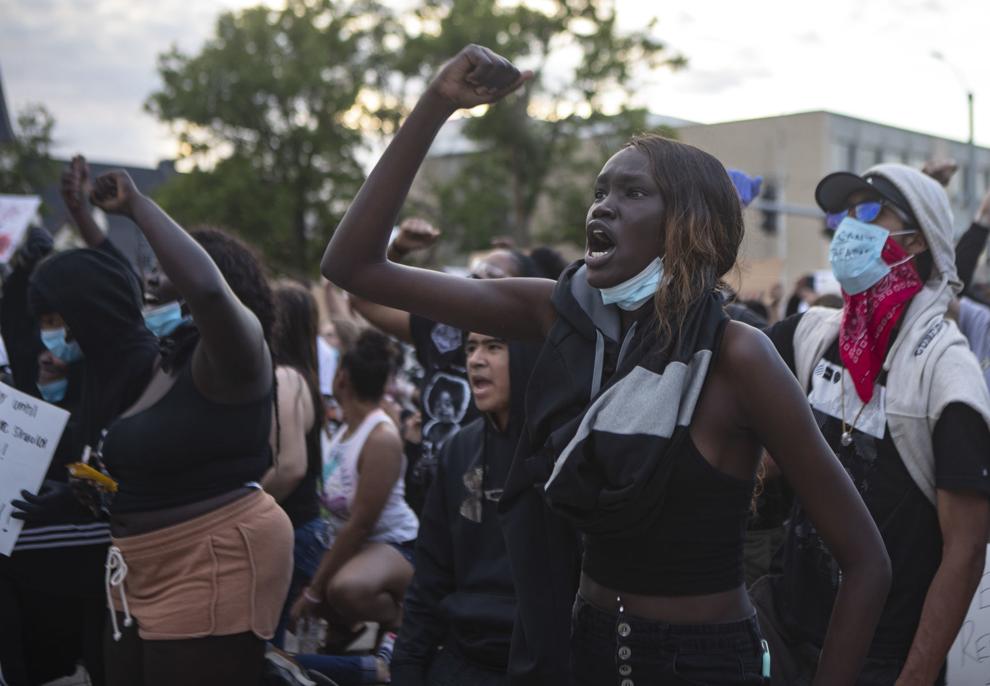 BLM Peaceful Protest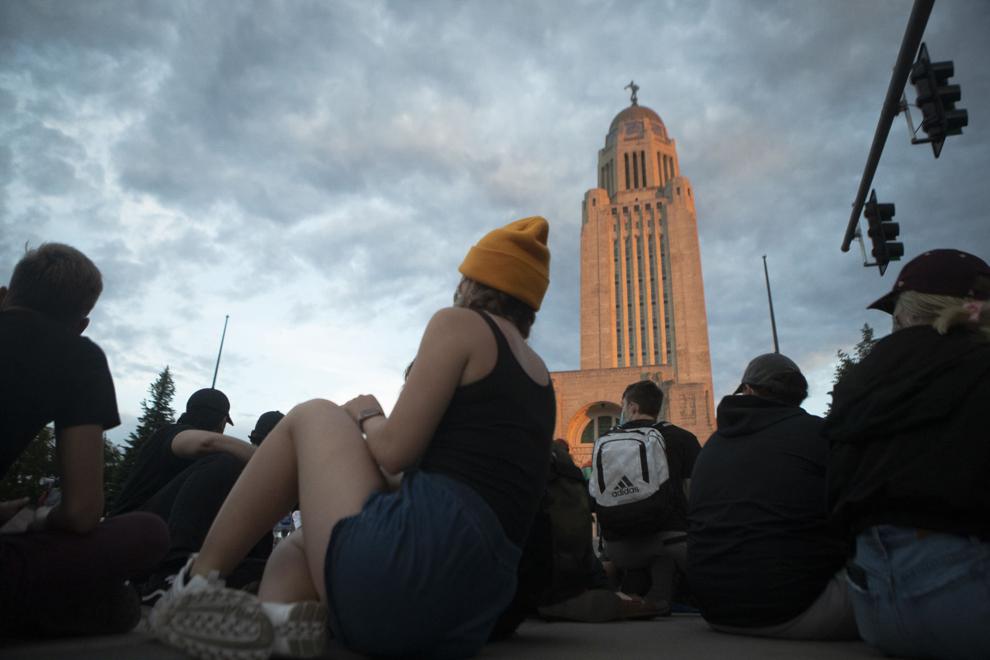 Sunday protest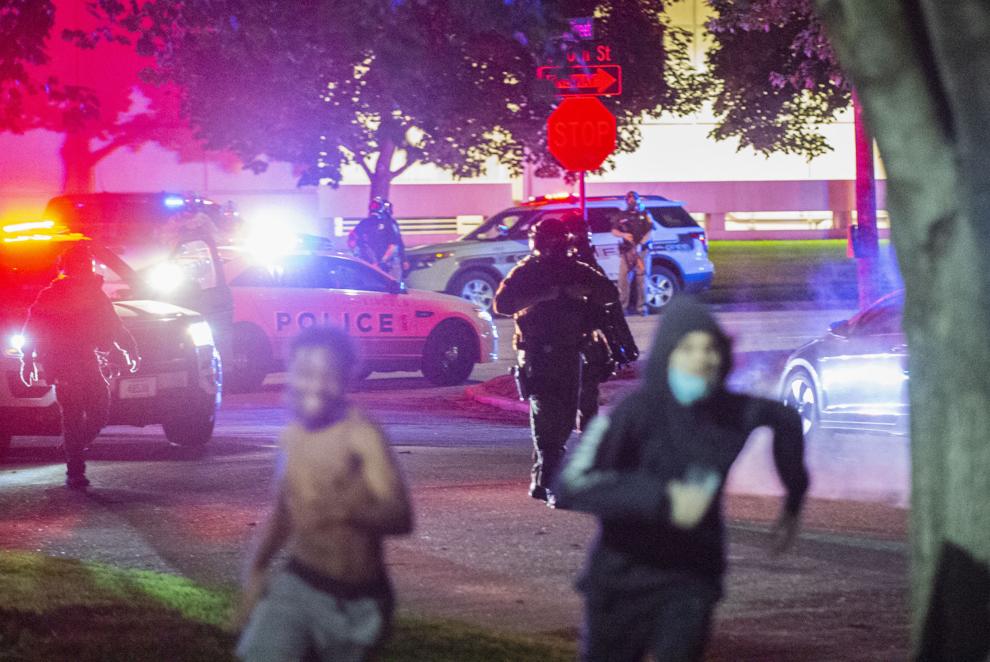 Sunday protest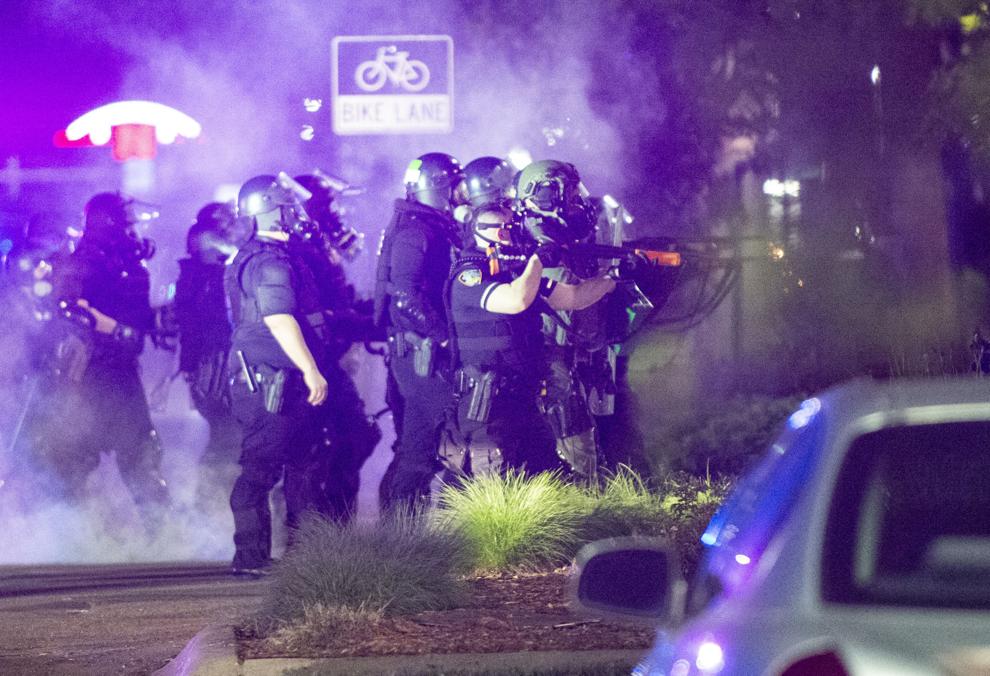 Sunday protest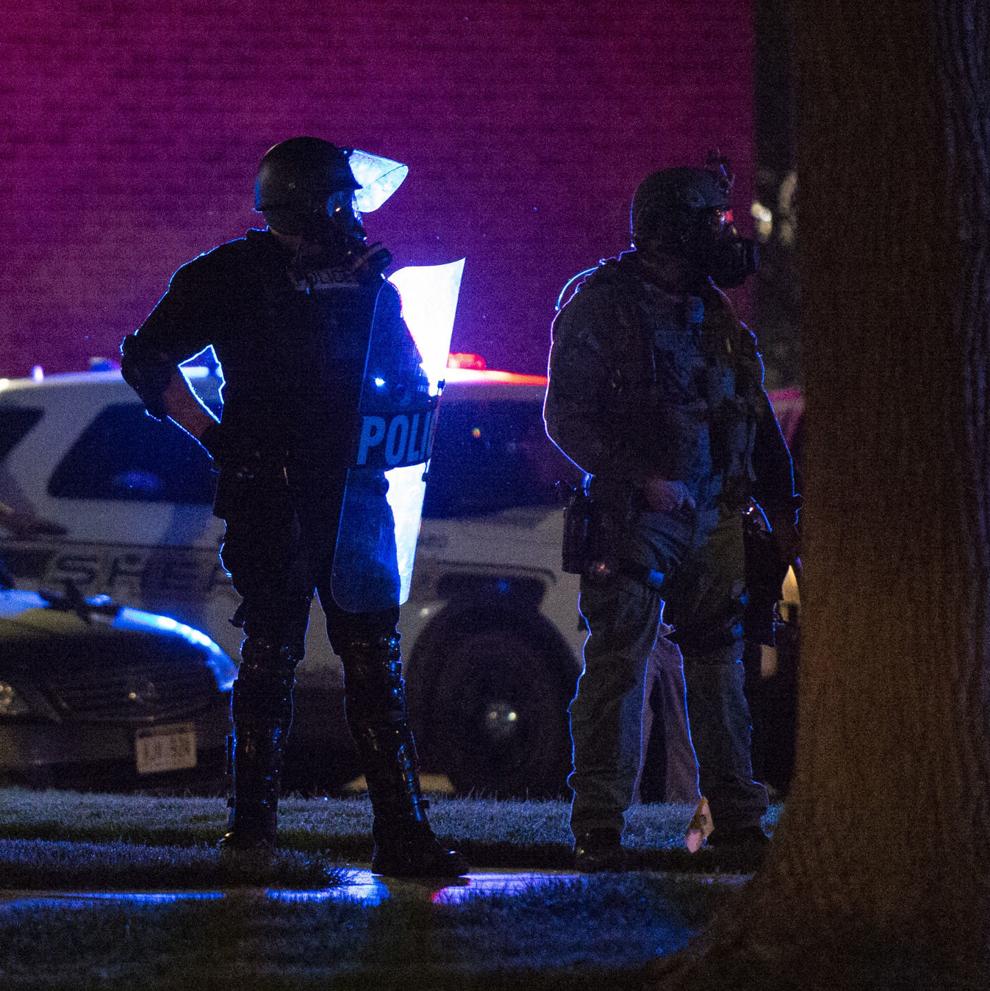 Sunday protest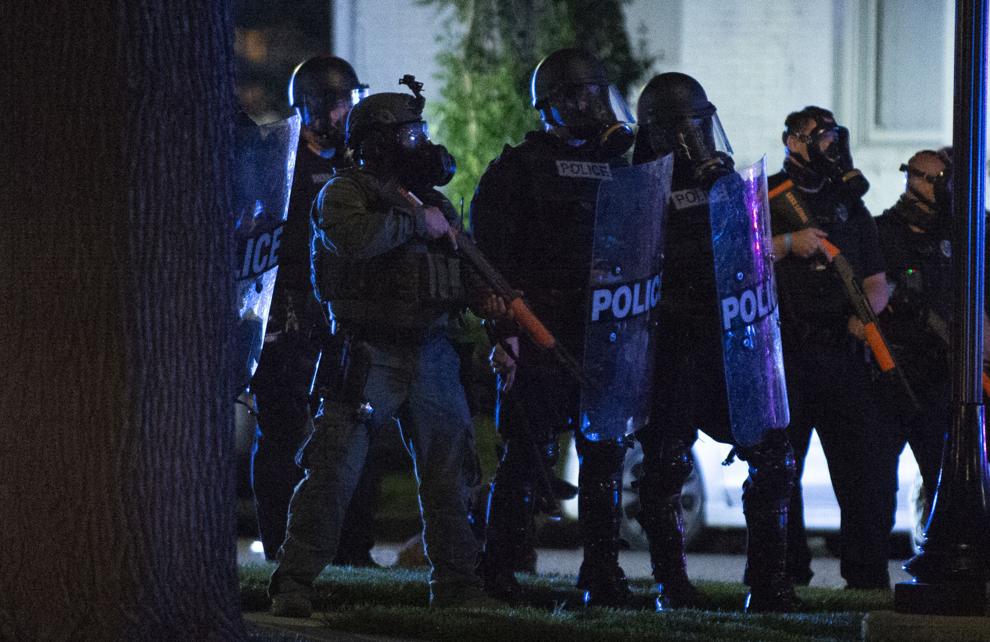 Sunday protest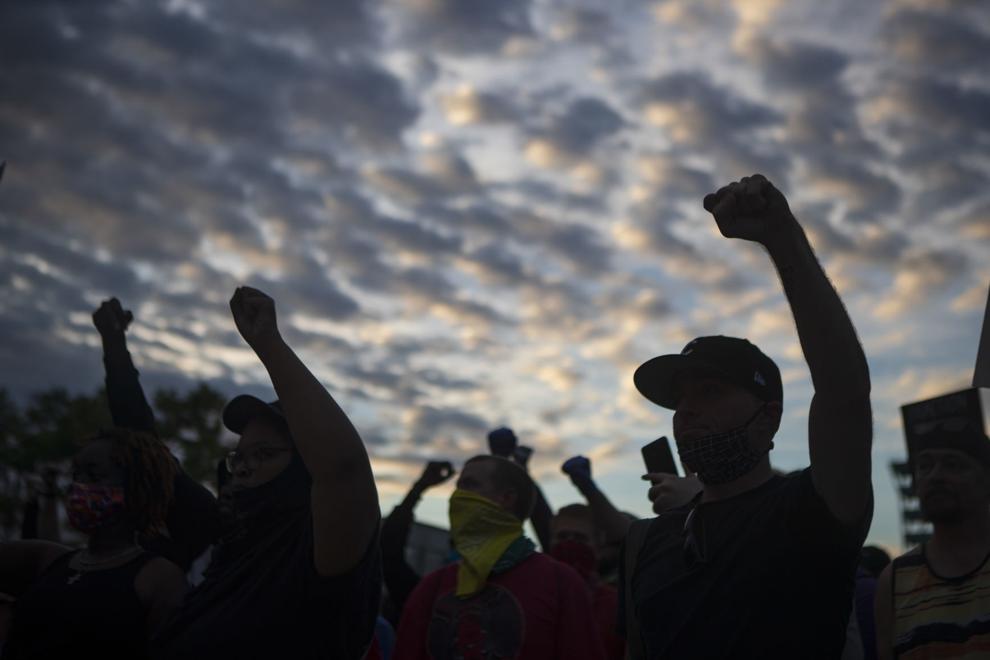 Sunday protest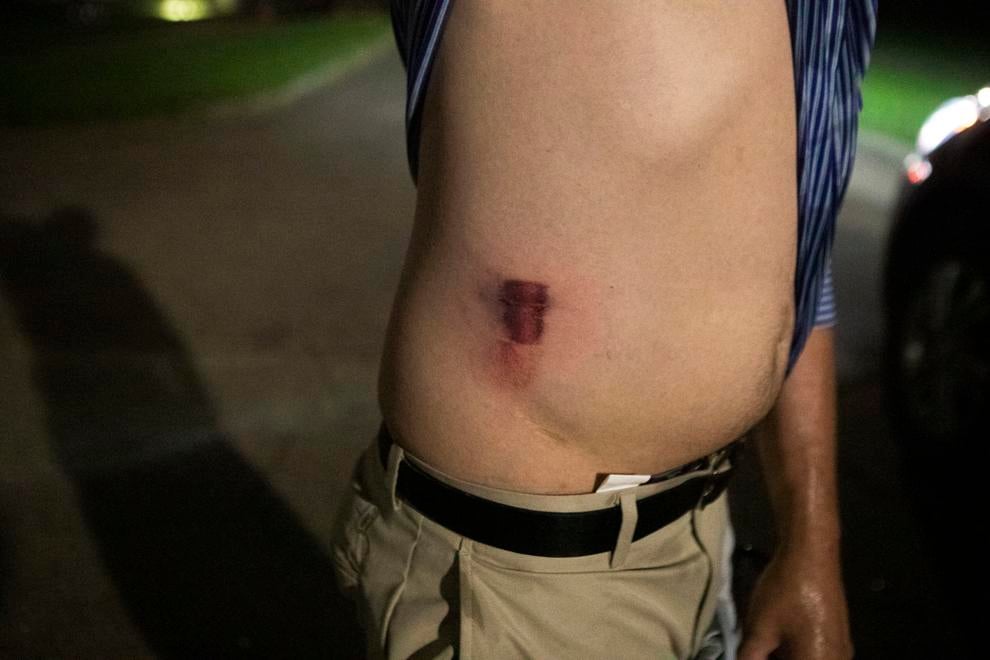 Sunday protest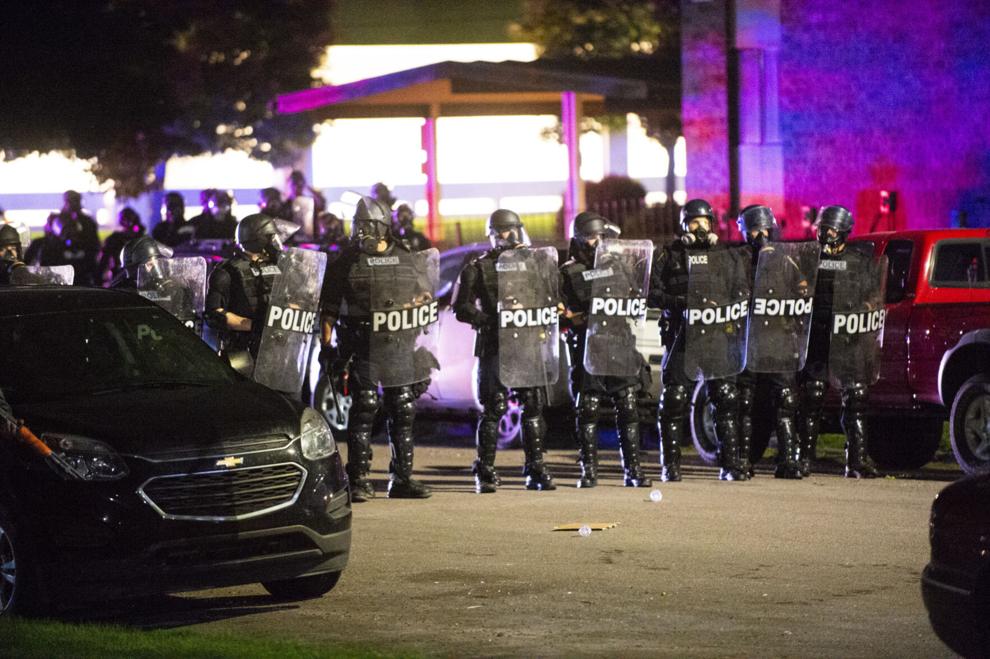 Sunday protest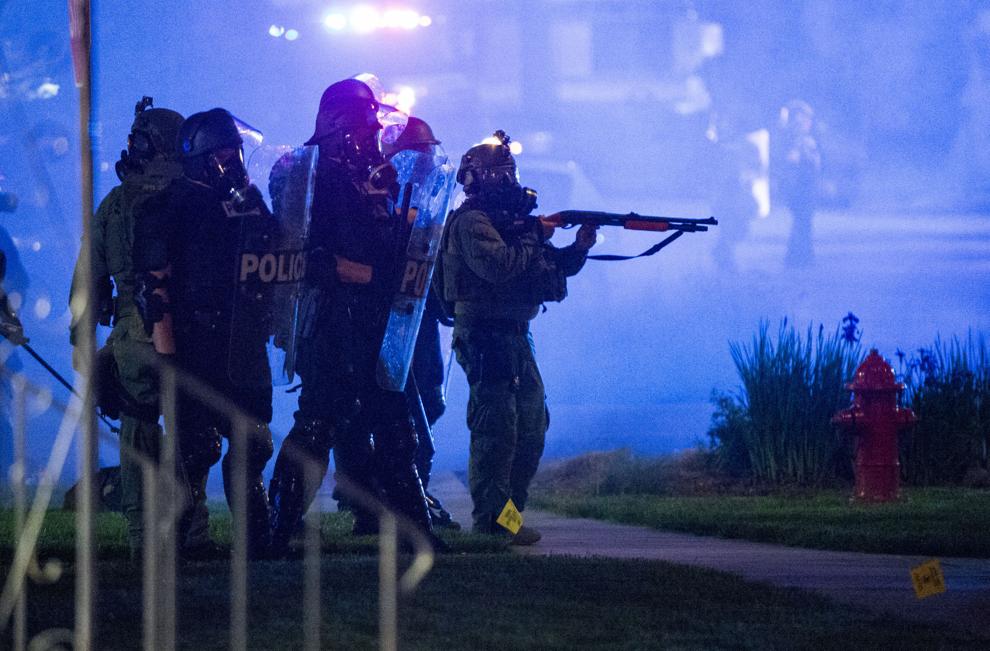 BLM Peaceful Protest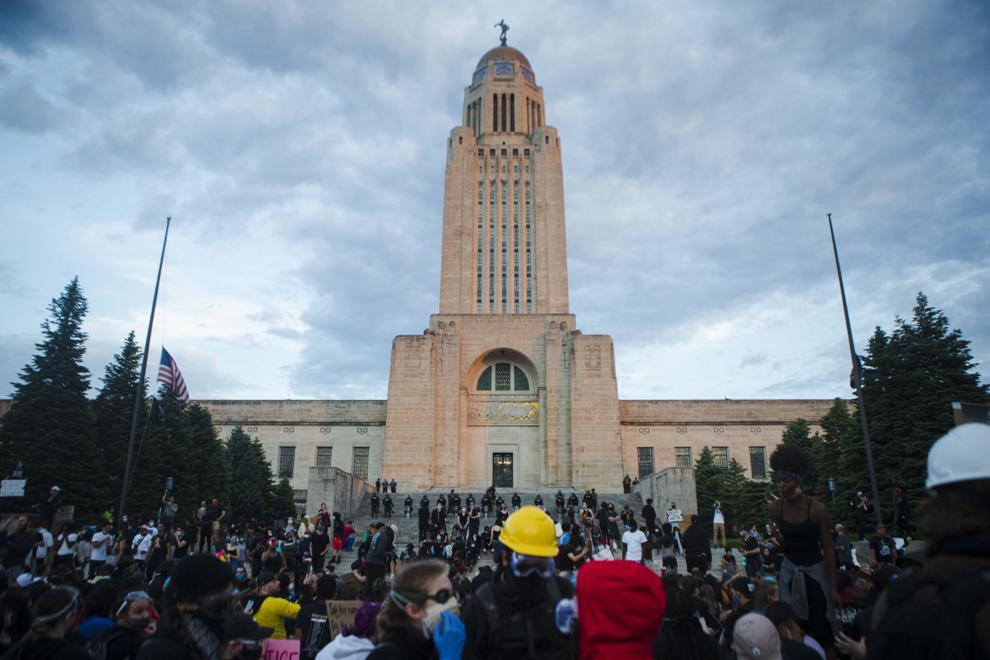 BLM Peaceful Protest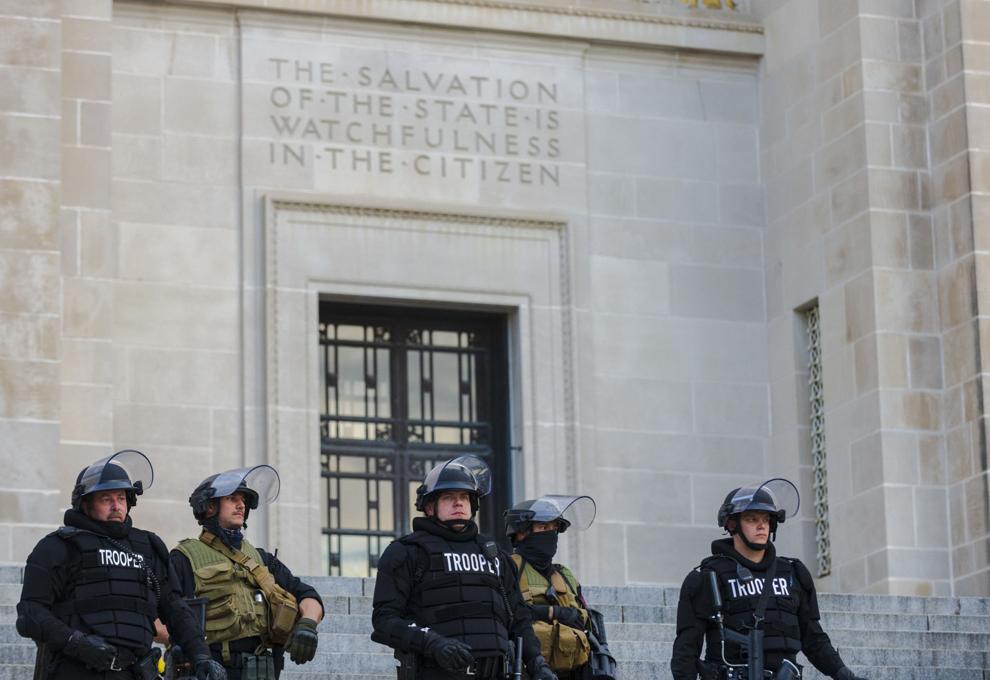 Watch Now: Sunday night protests in Lincoln
Watch Now: Curfew arrests on May 31
Watch Now: LSO video of curfew arrests May 31
Target Boarded Up, 6.1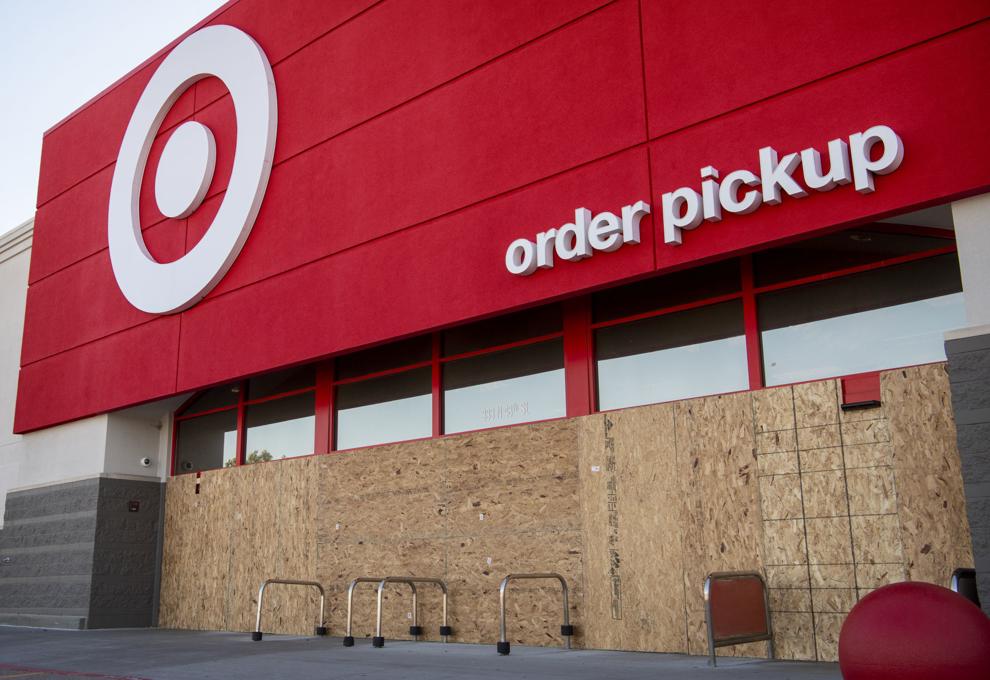 Protest, 6.1
Protest, 6.1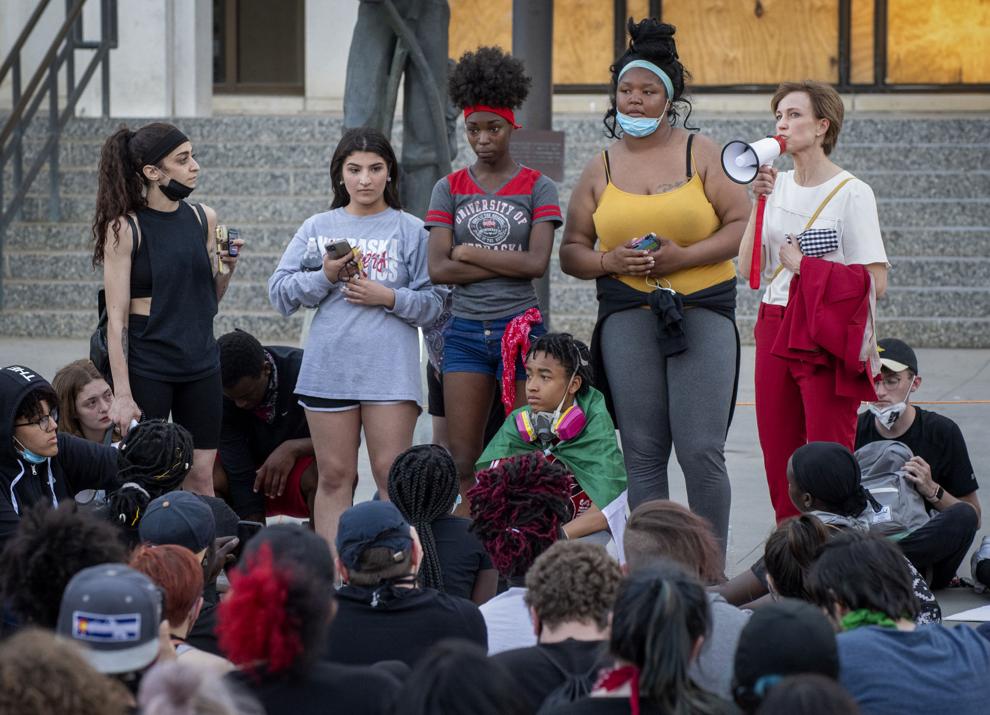 Protest, 6.1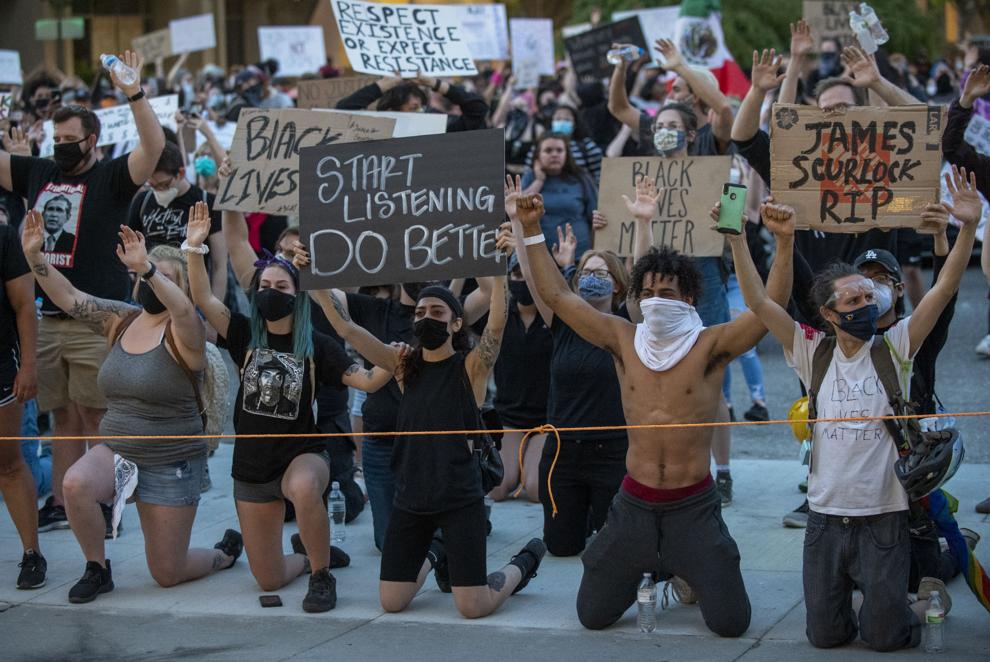 WATCH NOW: Monday night protests in Lincoln run smoothly
WATCH NOW: Marches, speeches highlight Tuesday night protests
Protest, 6.2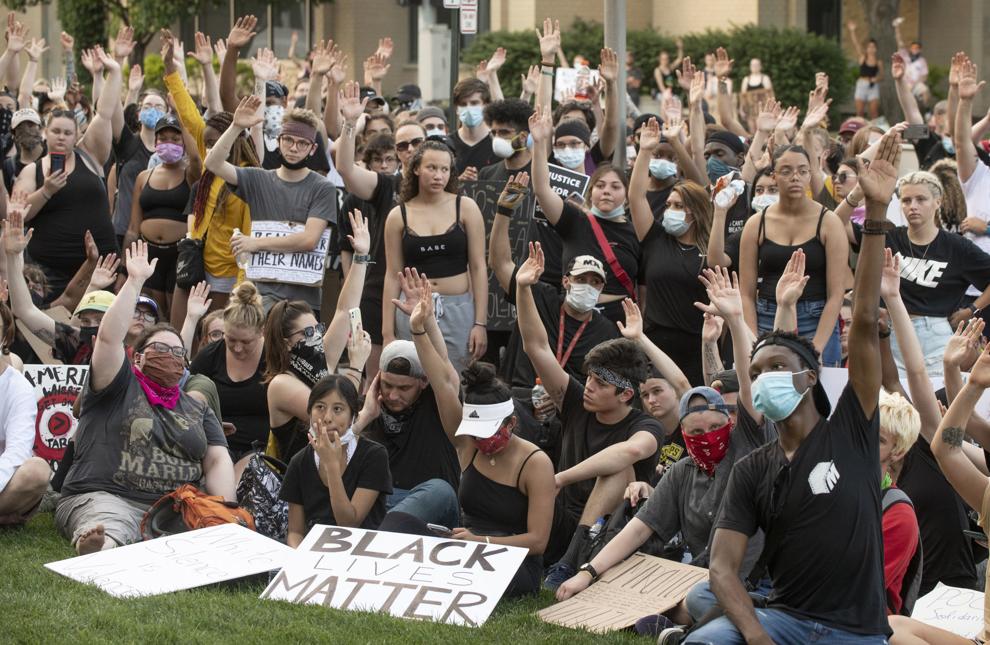 Protest, 6.2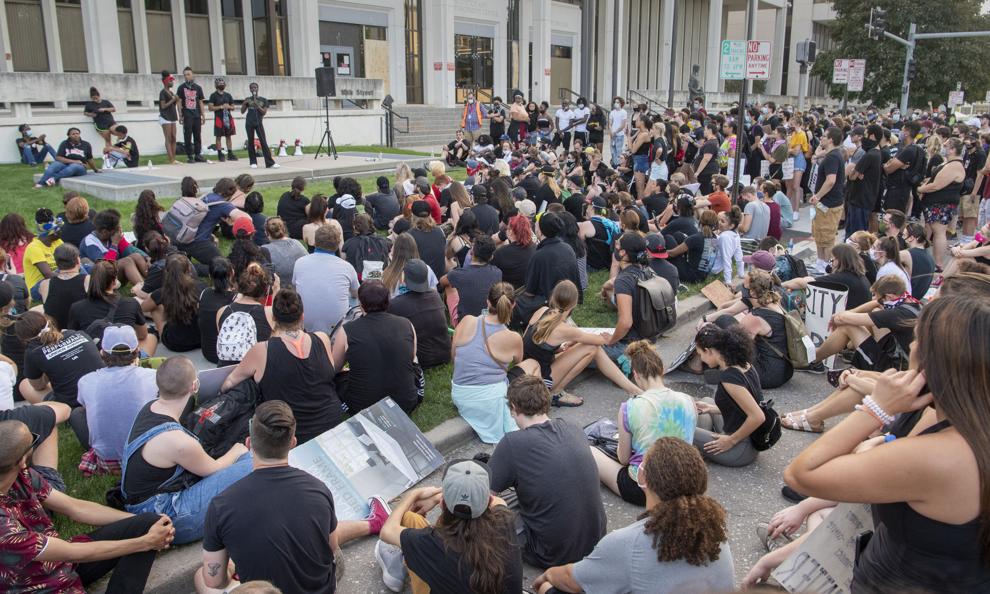 Protest, 6.2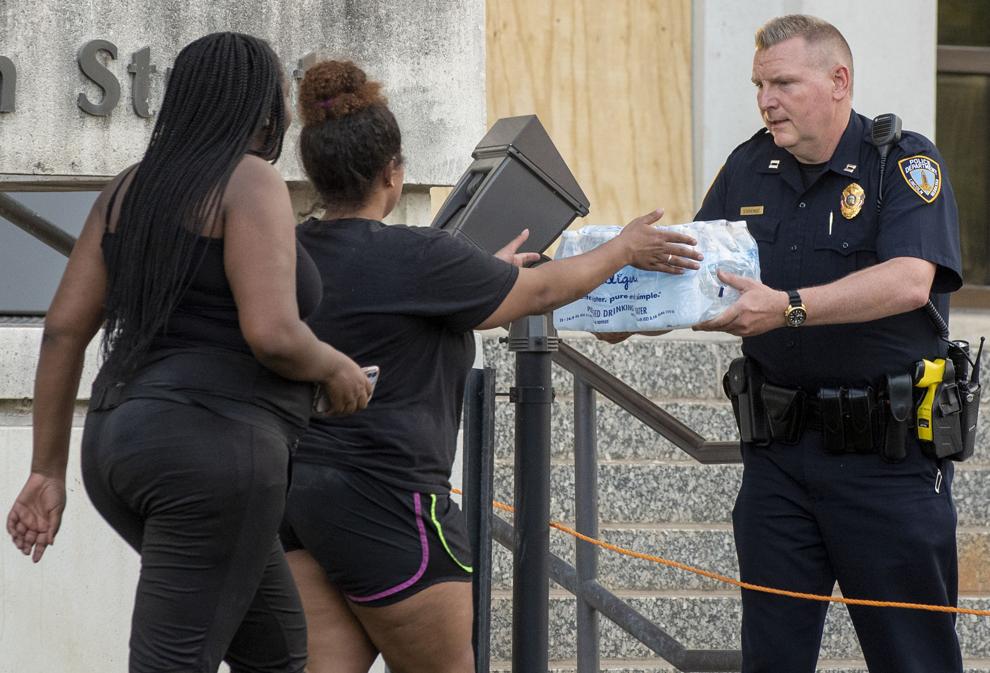 Protest, 6.2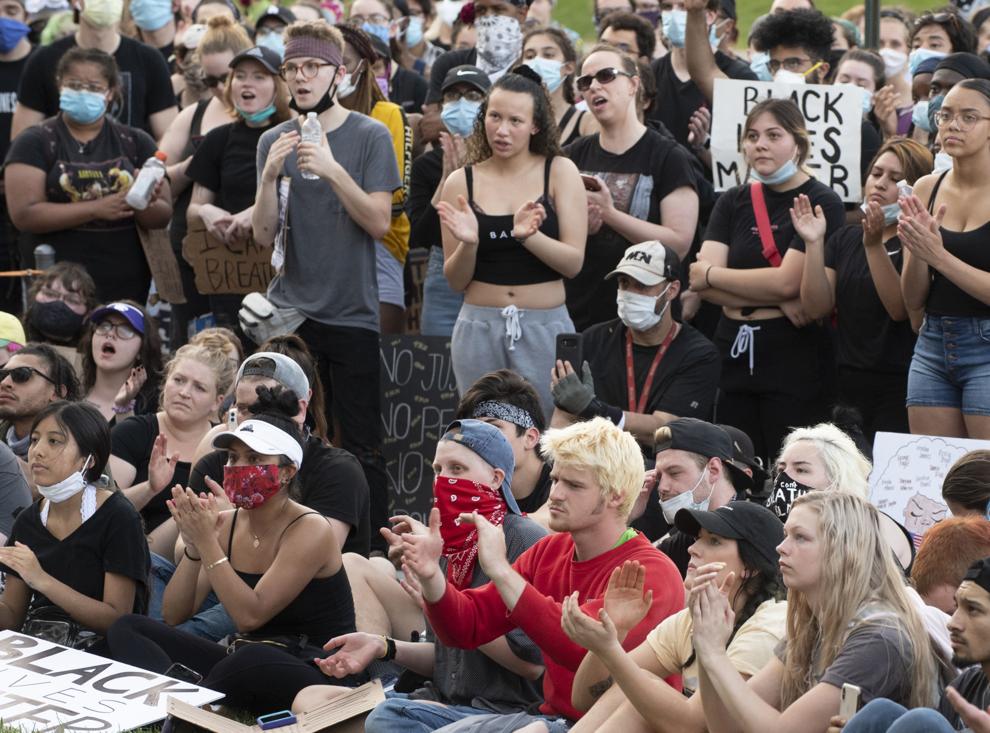 Protest, 6.2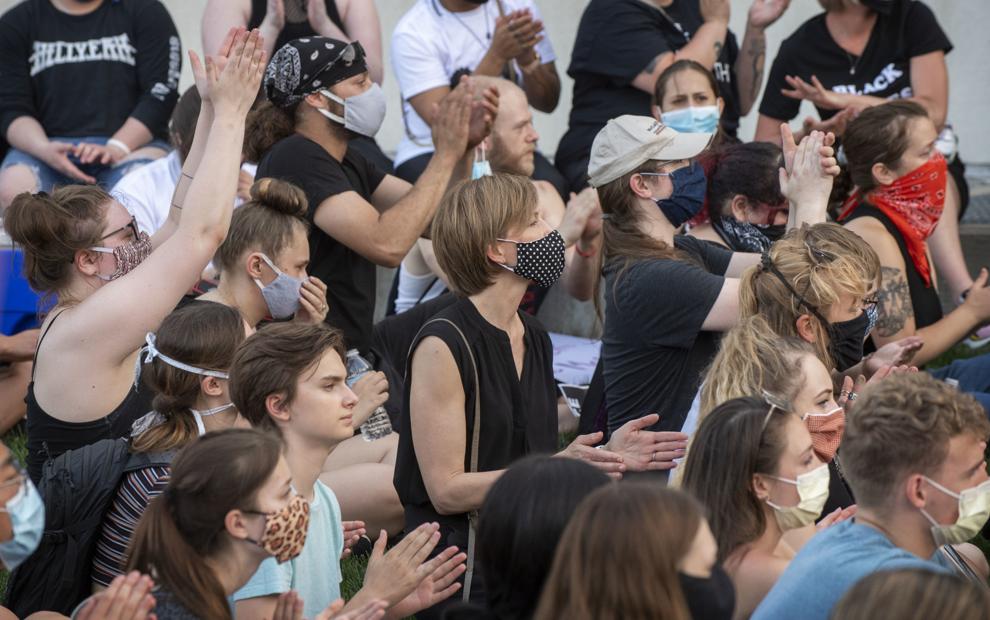 County-City Building protest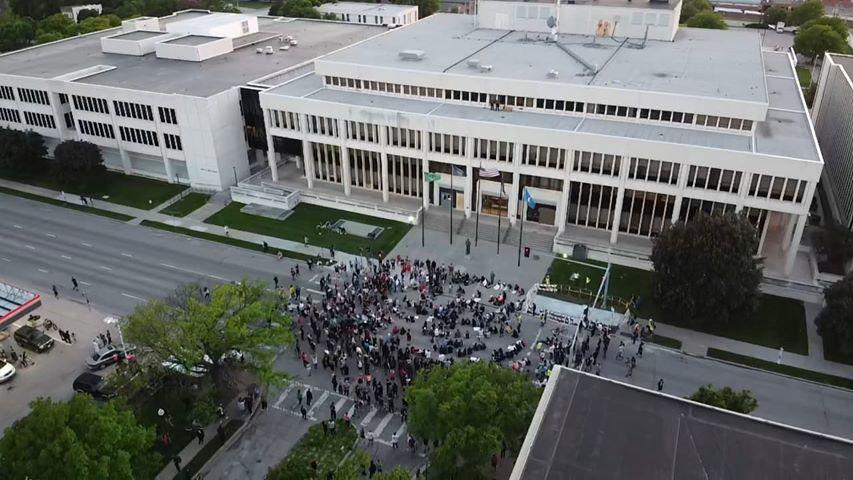 County-City Building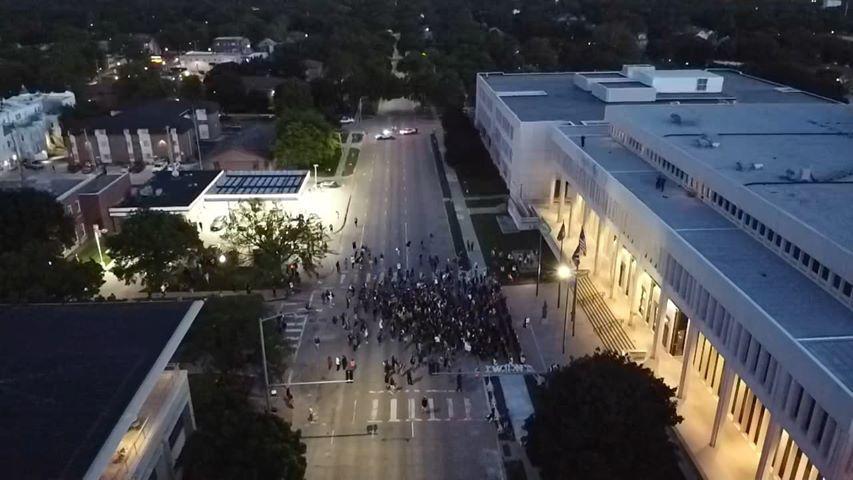 Protest, 6.3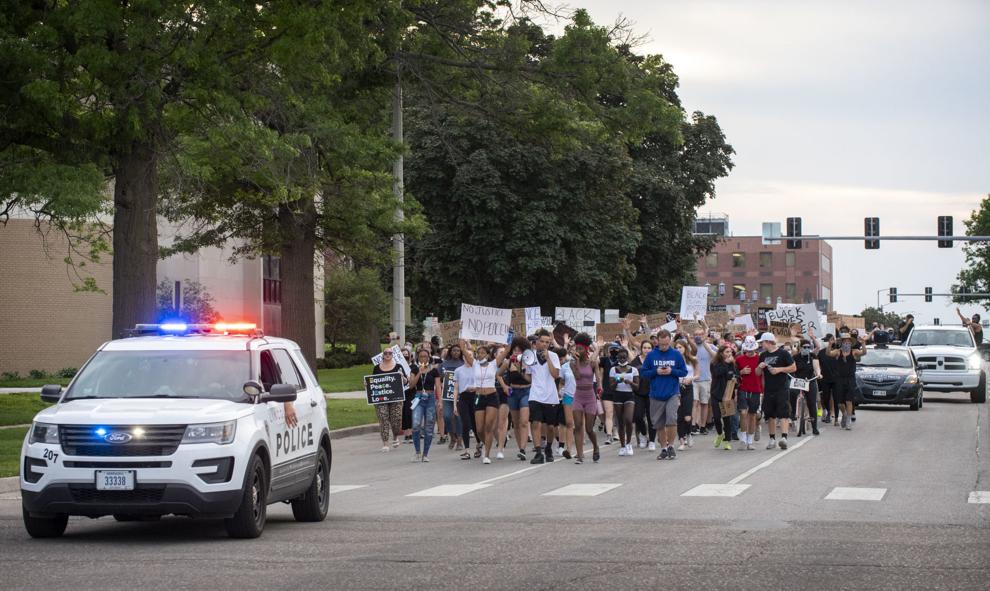 Protest, 6.3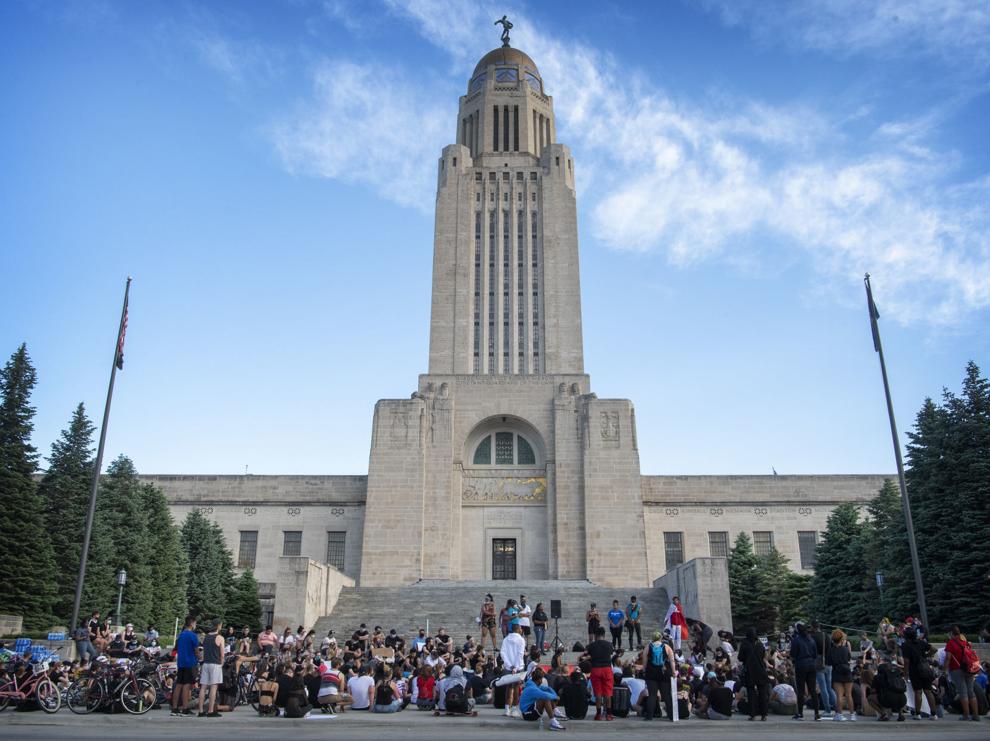 Protest, 6.3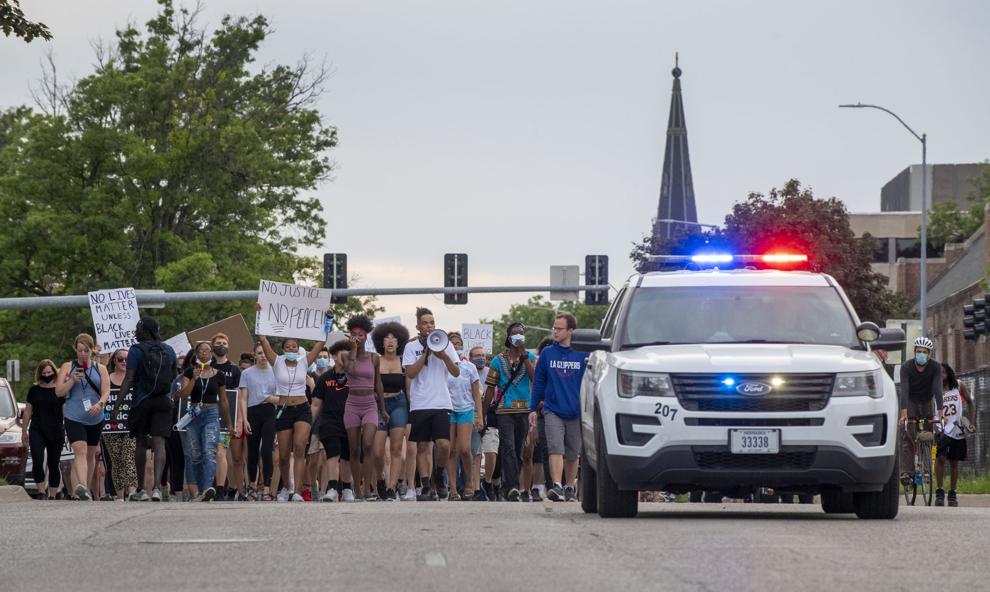 Candlelight Vigil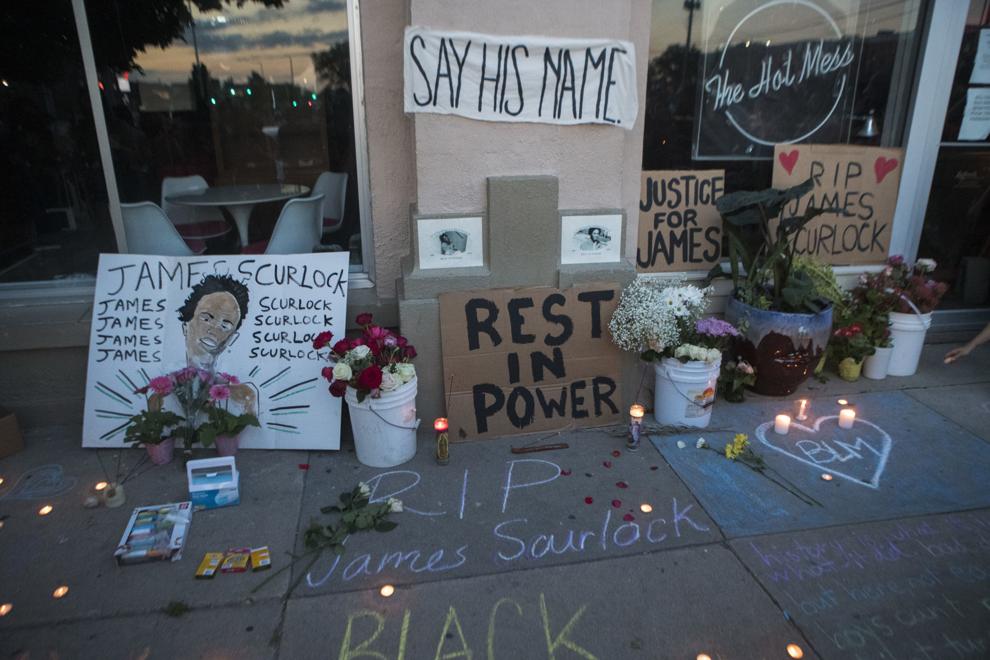 Candlelight Vigil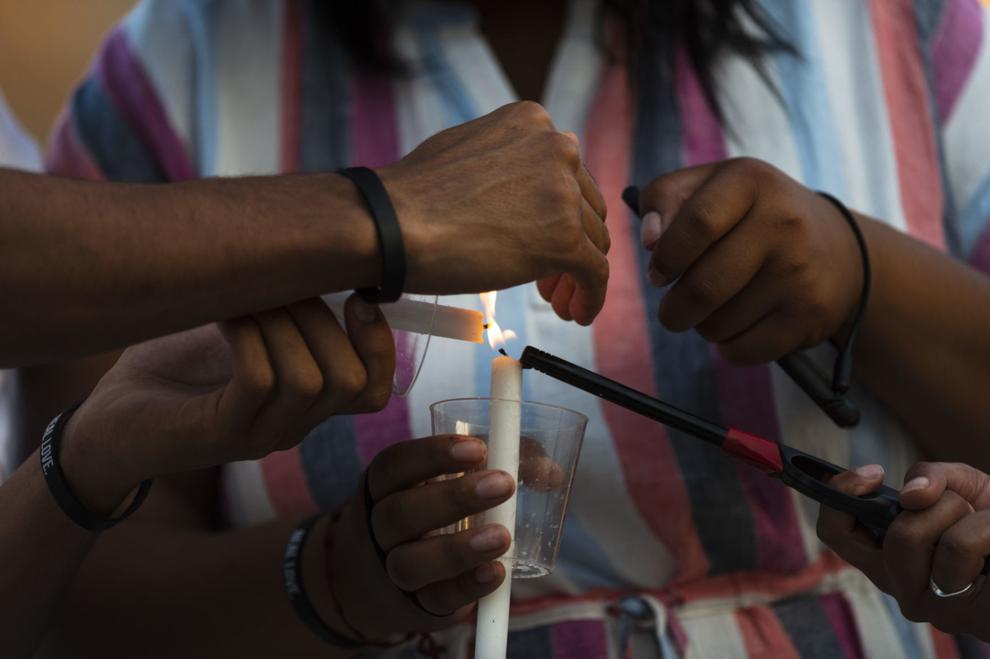 Candlelight Vigil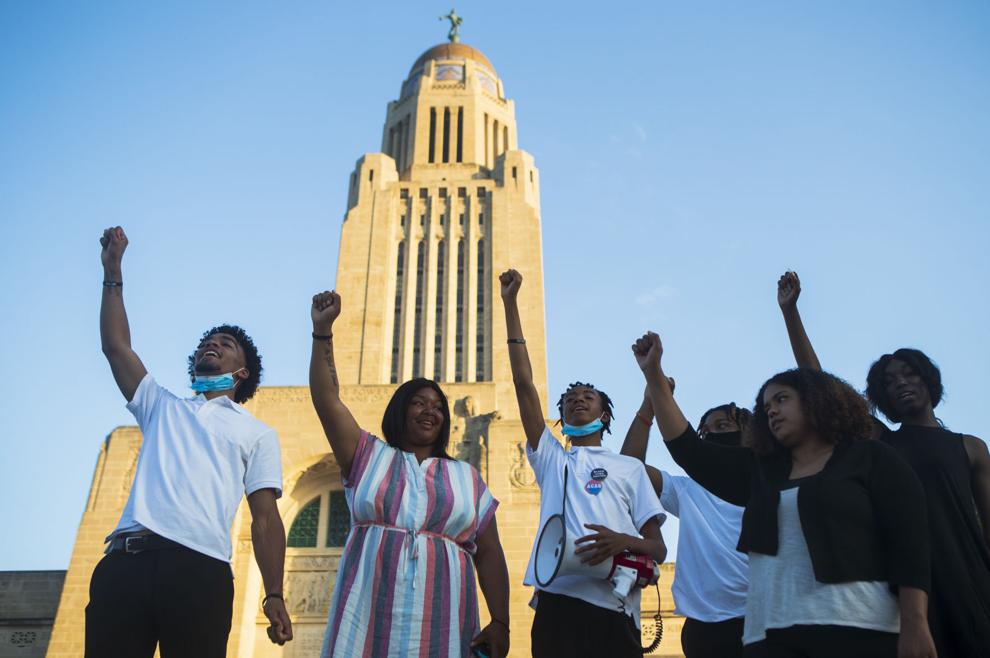 Candlelight Vigil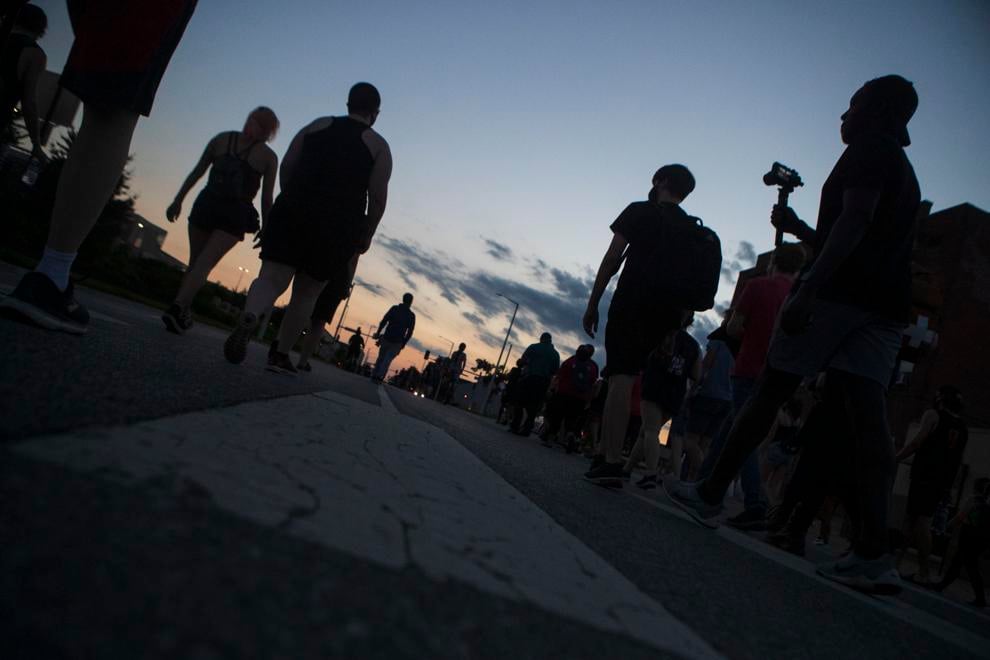 Candlelight Vigil