A 24-year-old Lincoln woman offered a tearful apology in a full courtroom Tuesday before learning she would go to prison for a crash that killed her best friend. 
Deja Webster, who was driving drunk with marijuana in her system, pleaded guilty to motor vehicle homicide for what happened early April 27, 2019.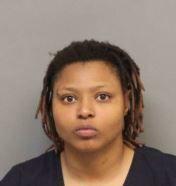 Deputy Lancaster County Public Defender Nathan Sohriakoff argued for probation, saying Webster gave up marijuana and alcohol immediately and had a minor record before the incident. 
"She never wants to put herself in a position ever again where there's even a chance that because of a substance in her body she hurts another human being. She's already crossed that line, and she regrets it more than she can ever tell you, judge," he said.
Sohriakoff said Webster engaged in criminal conduct once with severe consequences, but she's not a criminal. 
Lincoln police said at 3:42 a.m. April 27, 2019, Webster was headed south on North 27th Street, at more than double the speed limit in a 40-mph zone, when she lost control of her Pontiac G6 and struck the outer barrier wall of a bridge, crossed over the median and collided with a tree on the east side of the street.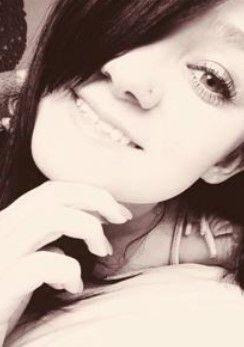 Her passenger, 20-year-old Jasmyn Chalk was thrown from the car and later died at a hospital. 
Police found alcohol containers and marijuana in and around the car, and said Webster's blood-alcohol content tested at 0.11%, above the legal limit of 0.08%.
Deputy Lancaster County Attorney Erica Pruess said Tuesday no one will ever know why Chalk got into the car with Webster. Chalk had worked that night and was sober. 
"(But) we know that Miss Webster was intoxicated and that she was driving in an extremely reckless manner," she said. "This was not a case where she made a small traffic violation that resulted in a death. This was 88 miles an hour in town and a violent crash that killed someone."
Pruess said Chalk's family will be forever changed. 
In the end, Lancaster County District Judge Robert Otte called it a difficult case and said he can't heal either of the families involved. But he didn't think probation was appropriate. 
"When somebody drinks and does drugs and drives at what anybody would say is reckless or super reckless behavior and then kills an innocent person, there are serious consequences," he said. 
And Otte sentenced Webster to six to 10 years, allowing her to report to begin serving her sentence June 15. He also revoked her driver's license for five years.