The Lincoln Police Department is asking for the public's help in locating a 36-year-old woman missing for nearly two months.
Justine Miller was last seen Nov. 18, 2019, near 16th and South streets, just a month after she moved to Southeast Nebraska, according to a Facebook post by LPD. She is originally from Iowa.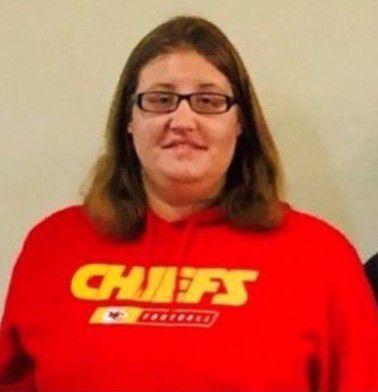 Police described Miller as 5-foot-7 and 250 pounds, with shoulder-length brown hair and hazel eyes. She's also known to wear a longer, dark-colored winter coat and glasses.
You have free articles remaining.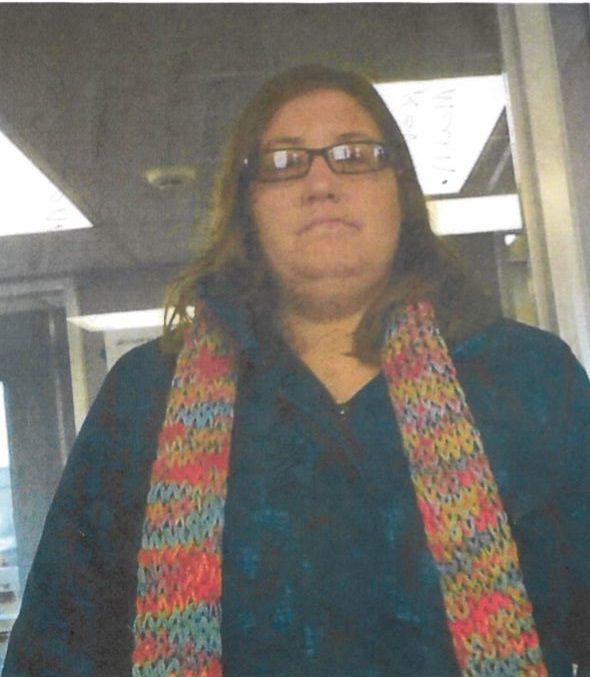 Anyone with information on her whereabouts is encouraged to call Lincoln Police at 402-441-6000 or Lincoln Crimestoppers at 402-475-3600.
Latest missing persons cases
Kurt L Oneal
Jose Carmona
Monica Ostiguin
Tori Polite
Chance T Williams
Malachi Reed-davis
Araceli Morales Pesina
Davon Brown
Jesus Jovani Ramirez
Joseph Charles Wilson
Angeles Bellamia Delaguardia
Alexis Carmona-rodriguez
Crystal Valles
Achol Agau
Chris John Goynes
Klarissa Mendoza
Jalen Bridgeford
Aracely Lopez
Edward Williams
Alexis Davenport
Nyamuoch Chuol Biel
Jace D Siemer
Shanta Bryant
Austin Aleksander Coate
Joseph Carl Mettenbrink
Scott D Black
Courtney L Cordes
Destinee Raeanne Sturm
Anthony Ramirez
Eugene Loe Roth
Evan Jacob Latto
Adam Castillo
Fabian Rivera-vergara
Estevon Phillips
Thomas E III Layman
Dominik R Flores
Alejandro Thomas Franco
Isabella McKenzie Bauer
David D Johnson
Terrell Whitebear
Bazilisa Mata
Walter Cj Martin
Caleb Michael Perry
Mecah A Robinson
Tavionna Stevenson
Emaily Charnell Langley
Heather Lynn Charles
Raven Emma Pierson
Kylie Elaina Wadsworth-meehan
Larry Hardenbrook
Columbriana Hicks
Michael Eugene Jr Hall
Destinee Ann Connerley
Reath Guek
Robert A Christensen
Mykayla Patricia Nyhoff
Isahi A Devora
Donyal R Jr Taliaferro
Moreice Putnam Jr Stewart
Jesus Lopez-cano
Matthew Milos
Anthony Edward Jividen
Fayelynne Hardesty
Grace M Echevarria Carmona
Devon Terrell Lamont Shaw
Mercedes Alyese Kruger
Teegan Kennedy
Seth P Chambers
Miguel G0nzalez-hernandez
Maureen Geralyn Ernesti
Laurel Kathryn Glynn
Kyliah Laze Lucas
Tyrel J Means
Mario A Chavez
Traniyah Grimes-richard
Jessica Kaluza
Shelton W Fils
Christian J Randels
Tiana Rose
Cameren C Coleman
Ricki Shelbylynn Becker
Najma Siddig Daldoum
Tokeia Bryant
Tyler Nabity
Brett Mathews
Carli May Tatro
Justine Sue Miller
Christopher A Loupin
Jamar Adams
Rainin Jacobs
Jacob Talamantes
Gabirel K Duarte
Maegan Isabel Roehrs
Ariana M Katskee
Devin S Petty
Tyonna L Jordan
Aracelli R Hidal0g-adrian
Max Howard Church
Paycee Jordan Sheldon
Kellie M Allen