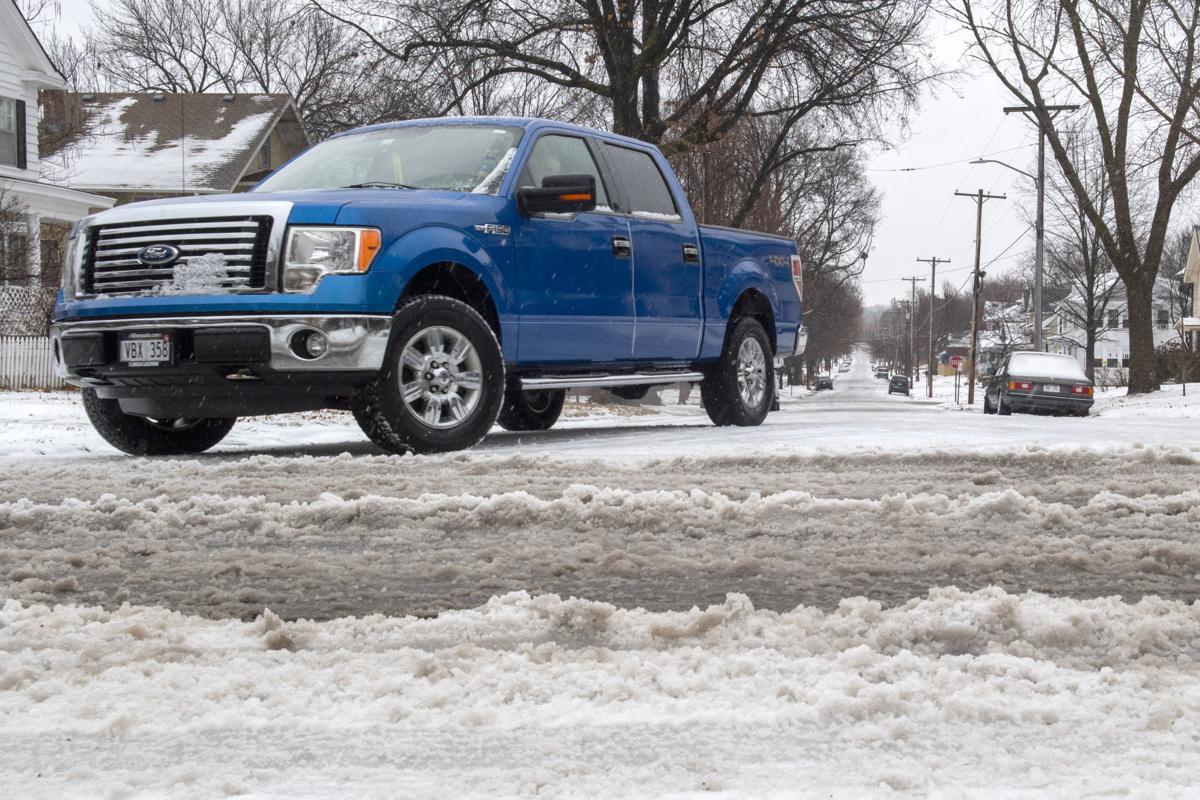 After Mother Nature turned streets into skating rinks in the past week, Lincoln police ticketed 58 people for driving too fast for conditions. 
Officer Erin Spilker said the tickets all involved accidents. In fact, all but three of the 120 tickets for driving too fast for conditions issued since Nov. 11 did. 
It's hard when ice leads to slick streets, she said. In Nebraska in the winter, that's a given. Spilker said police are sympathetic, "because we're driving on the same roads." 
But she said the bottom line is drivers have a responsibility to look at the conditions and take precautions to keep themselves and others on the road safe. 
And there's a city ordinance, Title 10, Chapter 10.14, titled "Rules of the road," which addresses it. 
Specifically, it makes it unlawful for the driver of any car or truck on any street in Lincoln to drive "at a rate of speed greater than is reasonable and prudent under the conditions then existing and except when a special hazard exists that requires lower speed."
"And it is our duty to enforce it," Spilker said. 
You have free articles remaining.
The Journal Star reviewed details of 50 of the 58 tickets issued in the past week. Ten were written Jan. 17, the day Lincoln Public Schools canceled classes as a storm moved in, bringing a mixed bag of freezing drizzle and snow.
While city crews worked hard to keep the main roads in relatively good shape, the conditions made a mess of residential streets, which became completely ice-covered as temperatures dropped, skies cleared and cars hard-packed the snow.
Of the 50 tickets reviewed, slightly more than half involved drivers on residential streets, including Peach, Preamble and Porter Ridge streets, and three alone on C Street.
"Icy Street" reports dominated the more than 1,800 complaints on the city's online reporting site UpLNK by Monday afternoon.
The most tickets for driving too fast for conditions (13) were written Tuesday, when students returned to classes and many returned to work after a holiday weekend.
Wednesday afternoon, city crews took advantage of warmer temperatures to peel slush and icy snowpack from residential streets. 
Still, police worked 56 crashes Thursday.