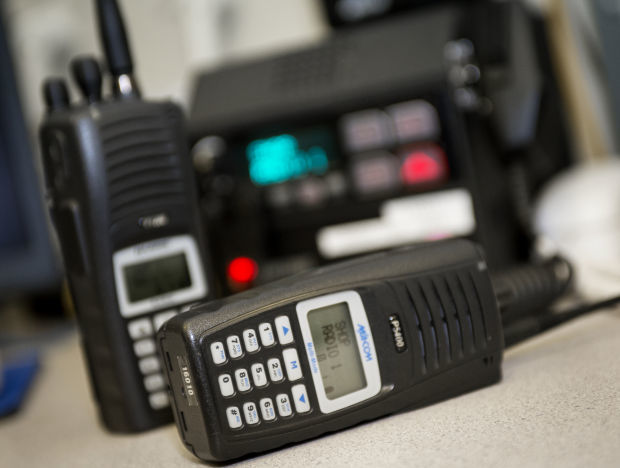 Lincoln Police have cut the cord on real-time public access to the department's primary dispatch channels.
The department's feed on the city's new emergency radio system is encrypted and anyone listening to the public broadcast will experience a 10-minute delay, Police Chief Jeff Bliemeister said Tuesday.
The new radio system went online this spring, serving LPD, the Lancaster County Sheriff's Office, University Police and other public safety partners. Media outlets, including the Lincoln Journal Star, will continue to have real-time access to the encrypted channels.
Before making the move to delay transmissions, LPD staff solicited input from local media and citizens who actively monitor the department's radio feed. Bliemeister said the switch from real-time broadcast was borne from department research that found suspects were listening to police broadcasts over smartphone applications while committing crimes in Lincoln, including homicides and robberies. 
You have free articles remaining.
"The delay will allow officers to respond and control the most dynamic of incidents while preventing individuals from using the public broadcast to evade apprehension and to commit crime," Bliemeister told reporters.
Across the country, police departments are split on the issue.
Some —like the Chicago suburb of Naperville, Illinois — have totally encrypted their channels, according to a survey conducted by LPD. But in Norman, Oklahoma, only specialized team channels are encrypted, with the primary channels remaining open.
Lincoln's new radio system was paid for through a quarter-cent sales tax approved by voters in 2015. The three-year tax, which also paid for four new fire stations, ended in October 2018. 
The city paid Motorola $9 million for the new radio system.
"By approving the funds that substantially upgraded the public safety radio system, Lincoln residents have enhanced the safety of first responders and all community members," Bliemeister said.
Lincoln Fire & Rescue has not yet converted to the new radio system, but department transmissions will soon be added. LFR transmissions will not be delayed, according to Bliemeister, and will be broadcast in real-time on smartphone applications, including PulsePoint.