A 61-year-old man was arrested Wednesday morning after police say he stabbed a 36-year-old woman to death in north Lincoln late Tuesday night.
Police were called to a mobile home park off of North First Street near Interstate 80 at 11:30 p.m. Tuesday, where officers found the 36-year-old woman with serious injuries, Assistant Lincoln Police Chief Jason Stille said at a Wednesday afternoon news conference.
First responders administered aid and took the woman by an ambulance to a local hospital, where she died of her injuries. Her name has not been released.
Charles Alexander of Lincoln was arrested Wednesday morning near 11th Street and Lincoln Mall on suspicion of second-degree murder and use of a weapon to commit a felony. His arrest came less than 12 hours after Alexander allegedly stabbed the woman multiple times in the torso, Stille said.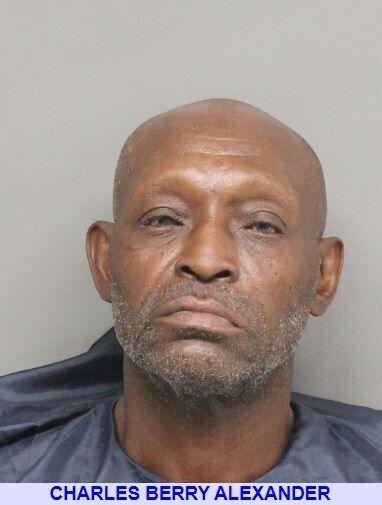 The woman was believed to be staying at the mobile home, and she and Alexander knew each other, but the exact nature of their relationship remains unclear, Stille said.
By Wednesday afternoon, investigators were still piecing together a timeline of what may have led to the woman's death — and where Alexander fled to in the aftermath of the alleged stabbing, Stille said. Police have not recovered a suspected murder weapon, he said.
"Some violence — and those that happen in rapid succession — it does tax the investigative team," Stille said after police responded to both the homicide and a double-shooting within a two-hour span Tuesday night.
Prosecutors had not formally charged Alexander in the woman's death as of Wednesday afternoon. He is expected to make his initial court appearance Thursday.