Lincoln Police have arrested the man they say shot Deontae Abron in June after a fight at a house party devolved into gunfire, leaving the 31-year-old dead and his family grieving nearly a thousand miles away.
Shantrel A. Hickey, a 26-year-old Lincoln man, was arrested on suspicion of murder in the second degree for the shooting that first hospitalized Abron with a gunshot wound to the face on June 12. Abron died at an Omaha hospital on June 15.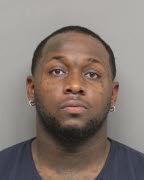 Hickey was also arrested Tuesday on suspicion of possession of a firearm by a prohibited person and use of a deadly weapon to commit a felony. He is being held at the Lancaster County Jail. 
He had missed a county court appearance in early July relating to a May 30 traffic violation, according to court records.
Shantrel Hickey's brother, Daqwan Hickey, 24, was also arrested Tuesday on suspicion of possession of a firearm by a prohibited person for shooting a gun into the air at the same party where Abron was killed, according to police. He had also violated the terms of his parole.
Addressing reporters at a press conference Wednesday morning, acting Police Chief Brian Jackson said investigators had obtained videos from the June party that helped lead authorities to the Hickey brothers. 
The 26-year-old's arrest comes more than three weeks after the house party near 60th and Adams streets, where Lincoln police responded to a report of a fight involving dozens of people at about 4 a.m. June 12, where they found Abron.
Lincoln Police conducted interviews and canvassed the neighborhood in the immediate aftermath of the shooting. And investigators on June 15 blocked several roadways near 6020 Adams St., where an officer said the department's crime scene unit was investigating. 
On Wednesday, Jackson repeated calls for party attendees to come forward. He said investigators have interviewed multiple partygoers in the weeks since the shooting, but LPD is still seeking more potential witnesses in the case. 
"There were more people there than we know by name," he said.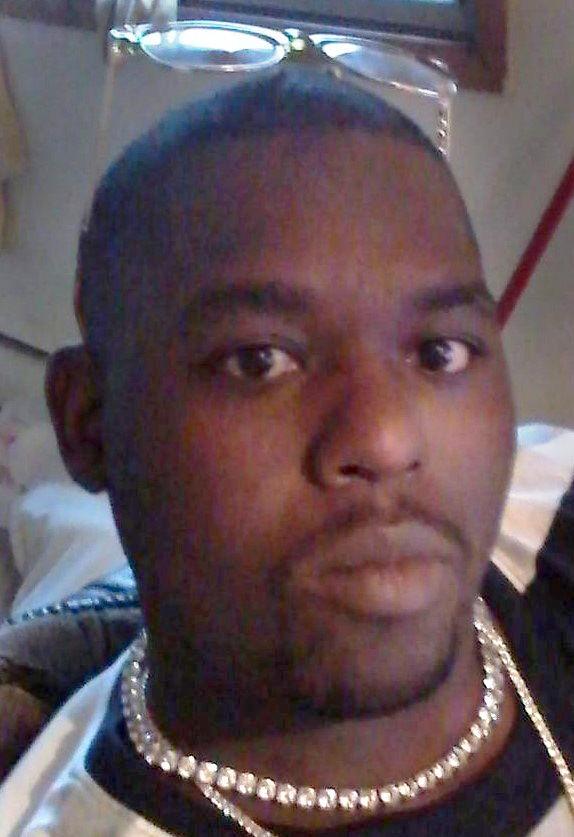 Jackson said a fight broke out at the party in the moments prior to the shooting, but what prompted the fight is still unclear. He said it's unclear if Abron was the exact target of any shots fired or if the shooter was aiming in the general direction of a group of people. 
It remains unclear if Abron knew either of the Hickey brothers, Jackson said. He declined to say whether LPD had recovered any guns suspected to be involved in the shooting. 
In a post, Parks, who lives in Georgia, said Abron moved to Nebraska from the South eight months ago for a better life. She described him as a go-getter.
"My son was such a good person with a heart of gold," she said in her GoFundMe post.
Abron's death is the city's third suspected murder this year.
James Shekie, 33, was found shot to death March 3 after what police believe was an attempted robbery at his north Lincoln residence. The suspected gunman, Deontae Rush of Omaha, was taken into custody about a week later in Chicago.
Janet Kotopka, a 78-year-old woman suffering from Alzheimer's, was shot five days after Abron was killed. She later died at an area hospital. Her husband, John Kotopka, was charged with first-degree murder. 
Carly Schaaf, a 23-year-old Lincoln woman who went missing in May and was found dead in June, is still at the center of an investigation, but police haven't yet ruled her death a homicide. 
Both Hickey brothers had served time in prison over the last several years in connection to a drive-by shooting in February 2017.
Prosecutors in that case had said it was Shantrel Hickey who fired at least seven shots at a Jeep pulling away from the Super C at 21st and G streets just before 8 p.m. on Feb. 21, 2017. His first showing ended in a mistrial in October 2017, when a jury deadlocked after prosecutors and defense attorneys endlessly debated the identify of the shooter. 
In Shantrel Hickey's second jury trial Daqwan Hickey testified that it was him — not his brother, who was on trial — who fired the shots in the central Lincoln shooting. Jurors in that trial sided with prosecutors, finding Shantrel Hickey guilty of discharging a firearm near a vehicle or building and use of a firearm to commit a felony.
In March 2018, Shantrel Hickey was sentenced to 20 to 50 years for his role in the crime. But in August 2018, the Nebraska Court of Appeals reversed his conviction, saying it was an error for the trial judge to allow statements from a police interrogation into testimony after the witness refused to testify at trial.
Finally, after serving nearly three years in prison, Shantrel Hickey was sentenced in February 2020 to 6½ years in prison for his part in the drive-by shooting three years ago. 
Daqwan Hickey, who pleaded no contest to two felony charges, was sentenced in November 2017 to five to 14 years in prison for his role in the drive-by shooting. Both men were out on parole when Abron was killed in June. 
Both Hickey brothers will appear in Lancaster County Court on Thursday. They are being held on no bond.