The increasingly demanding medical needs of a growing city combined with a decline in paramedic applications has left Lincoln Fire and Rescue leaders — and their union counterparts — bracing for a paramedic shortage.
But for now, the staffing situation within Lincoln's fire department has not reached a state of alarm, Chief Dave Engler insists.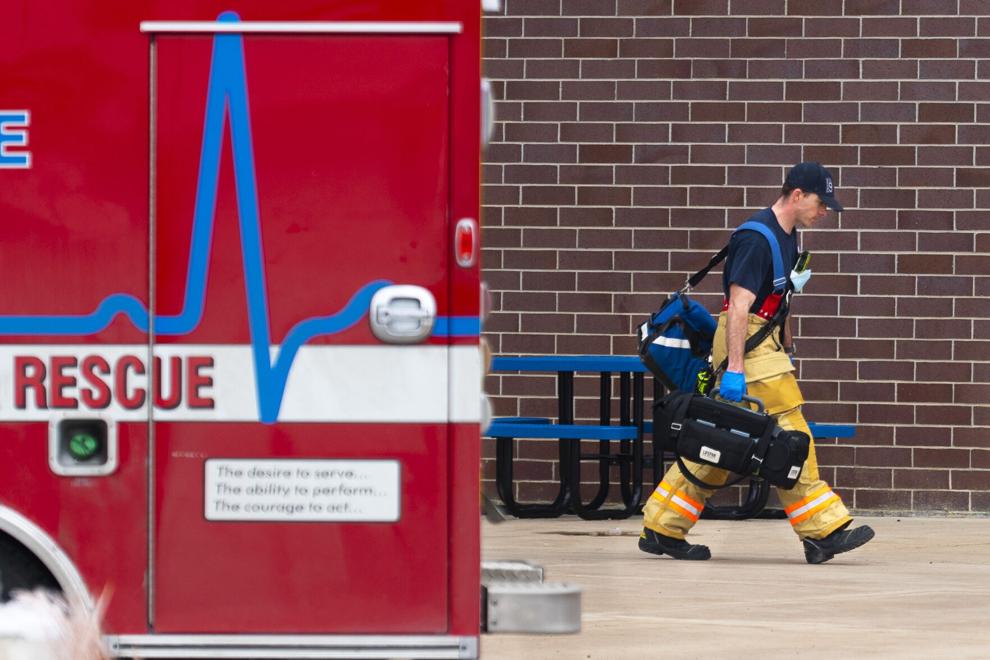 The department employs 76 paramedics who are eligible to work shifts on one of the city's seven ambulance units — approximately 30 more paramedics than the department would need to get by if staffing levels reached a "doomsday scenario," Engler said.
But the growing burden placed on Lincoln's first responders, department scheduling procedures, labor contract details and a shrinking pool of qualified applicants could one day combine to accelerate a staffing shortage — forcing Engler and the department to prepare for, or at least consider, such a scenario.
"Yes and no," Engler said after contemplating whether he is comfortable employing 76 paramedics to meet the emergency service needs of Lincoln's nearly 300,000 residents.
"I mean, I have not lost sleep over this," he said. "But would it be nice to have more? It's always nice to have more, right?"
The set of circumstances that has led Lincoln Fire and Rescue to the position it occupies now — not exactly facing a paramedic shortage, but uncomfortable with application trends and a growing call volume — is nuanced.
Most first responders working for the city's fire service are certified only as EMTs, a classification that takes about a year less of schooling than it does to become a nationally certified paramedic.
EMTs are allowed to provide basic life-saving measures to patients and are permitted to administer a few drugs, while certified paramedics can administer a wide range of medication and can perform certain procedures, such as tracheotomies.
All of the agency's front-line responders work 24-hour shifts, with three shifts of employees working on a three-day rotation.
The fire department typically staffs each of its seven ambulances with one paramedic per day — but paramedics don't work two shifts in a row on a medic unit, said Capt. Nancy Crist, the department's public information officer. After working a shift on an ambulance unit, paramedics work their next shift — after 24 hours off — on a truck or fire engine, she said.
It's a system designed to stave off the burnout that comes with working on a medic unit. But it's a system the department has considered stepping away from as fewer paramedics apply to fill those shifts.
"When I first became a paramedic, the job of a paramedic was: You're on an ambulance. Every day," Engler said. "I mean, that's what we did."
Over time, the role of paramedics changed in Lincoln, with certified paramedics taking roles on fire engines, truck companies, in hospital ERs and at plasma centers.
"Now, we've got paramedics doing way more than they've ever done and having more opportunity, which is great, but you've created what I would call an artificial shortage of paramedics," Engler said.
The complications for the department's paramedic ranks don't stop there.
Well over 76 of the department's approximately 315 uniformed personnel have been certified as paramedics at some point in their career. But the department requires paramedics to work 14 ambulance shifts per year to keep their certification — a burdensome stipulation that leads many of the paramedics to allow their certifications to lapse after being promoted to fire captains, said Adam Schrunk, the president of the Lincoln Firefighters Association.
"These are people with crews and their own rig and their own stations, and now they've got to go out 14 times a year, minimum, and ride on the medic units to … 'keep up their skills,'" Schrunk said, critiquing the department-mandated requirement.
"They're still going to medical calls every day on the fire engines," Schrunk said. "Eighty percent of our calls are medical calls anyway."
Still, the union, Schrunk said, is split on its view of the 14-shift requirement.
Some paramedics who spend half their shifts working on the department's medic units think it's unfair that other paramedics could keep their certification with such few shifts. Others, though, welcome all the help they can get in balancing a workload that "ruins" paramedics, Schrunk said.
The workload issue and what Schrunk described as constant scrutiny on paramedics from department brass have combined to make the job unattractive to employees, who sacrifice an increased pay rate when they let their paramedic certification lapse.
Some have even left Lincoln altogether, said Schrunk, who said that six department employees had left for jobs in Omaha over the last year alone.
"Our medics are constantly scrutinized for what they're doing," he said. "And they may not get disciplined for things, but they're under scrutiny all the time. 'Why did you put this in this report? Why did you do this?'
"It provides you with really good paramedics that way, right? When you're constantly on somebody about every little detail, we have a very detail-oriented, very impressive medic group.
Lincoln Fire and Rescue was called for service 32,440 times in 2022 — an increase of 2,500 calls over 2021 and an increase of more than 10,000 calls compared to 2013, when Lincoln had about 30,000 fewer residents, according to department data and a decade's worth of annual reports.
The city has approved funding for an additional medic unit, but the department doesn't have enough paramedics to staff it yet, said Schrunk, who believes a department serving a city the size of Lincoln should be operating 10 ambulances.
Engler said he plans to activate its eighth ambulance unit this year as the department navigates its latest round of hiring — a task that has been complicated by a shrinking pool of qualified applicants.
As recently as 2017, Lincoln Fire and Rescue received 128 applications for paramedic positions, 105 of which came from qualified candidates, according to city applicant data. Of those 105, 56 passed the department's written test. The agency hired 10.
In 2022, the department received 33 such applications, 28 of which came from qualified candidates. All but five passed the written exam. Three were hired.
Though Schrunk suggested that hiring would resolve the department's paramedic problems, vacancies haven't been the issue for the department, Engler said. As of Friday, the department listed only four vacancies — a figure that includes paramedics, EMTs and nonuniformed personnel.
"The so-called shortage truly doesn't exist," Engler said. "Would I like to have more paramedics? Absolutely. I would love to have more paramedics. So what are we doing? We're looking at trying to train people from within.
"But we have a staffing clause in our union contract which — so if I send a person to paramedic school, guess what? It creates a vacancy, which creates overtime every day. And so, the problem isn't totally easily solved."
The fire chief is also eyeing another potential solution: a complete change in how the department allocates its paramedics.
Instead of sending a certified paramedic to every medical call, Engler has pondered reserving paramedics for higher-level calls and dispatching EMT crews to take care of non-life-threatening requests for service in an effort to combat burnout.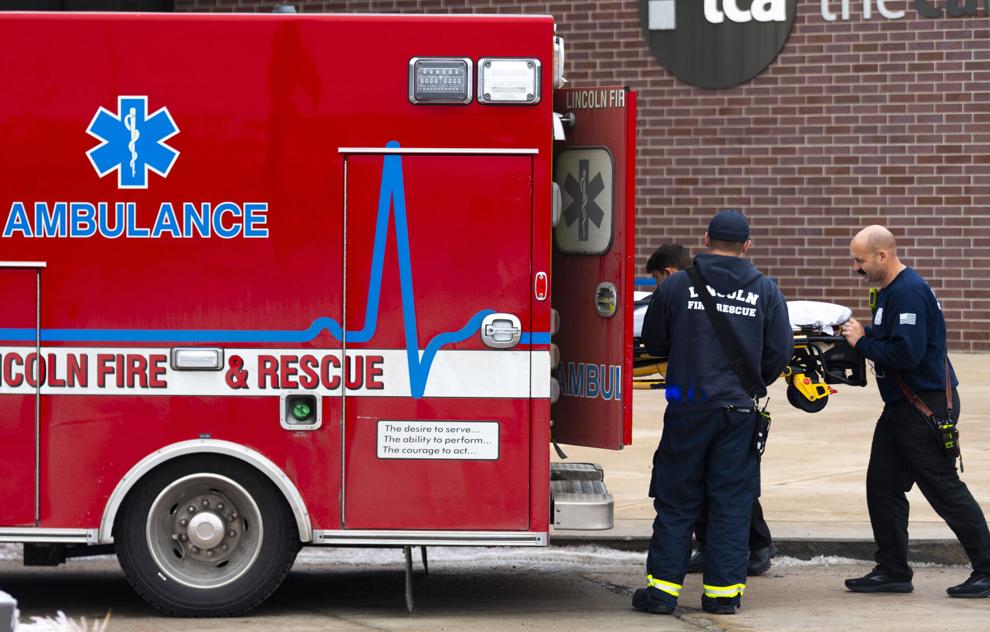 "We've got this high call volume," Engler said. "And we're running, running, running, running. And most of the calls are not paramedic-level calls. And so it does create, for our paramedics, it creates a little bit of, 'Why am I doing this?'"
And then there's the "doomsday scenario" Engler has considered, too.
If the department's paramedic staffing levels dip too low, Engler said, the agency could staff each ambulance unit with two paramedics instead of one — but no longer schedule paramedics on truck or engine companies, requiring them to work on an ambulance for each of their shifts.
Under such a scenario, the department could staff its seven ambulances with 42 paramedics, not accounting for vacation days or other absences. But its not a plan the union is likely to support.
And it's not a plan Engler hopes to turn to, either.
"I don't think there's one easy answer to it," he said.
The issue is likely to come to a head this spring, when the department and union are set to begin bargaining for a new labor contact to replace the one that expires this fall.
For now, both parties are short on solutions to what, they agree, seems like a budding problem.
"None of us know a lot of the answers," Schrunk said.
Andrew Wegley's memorable stories of 2022
From grieving parents of a slain motorcyclist to a property owner in search of answers following a suspicious fire, a collection of five stories that ask, "Where's the justice?"