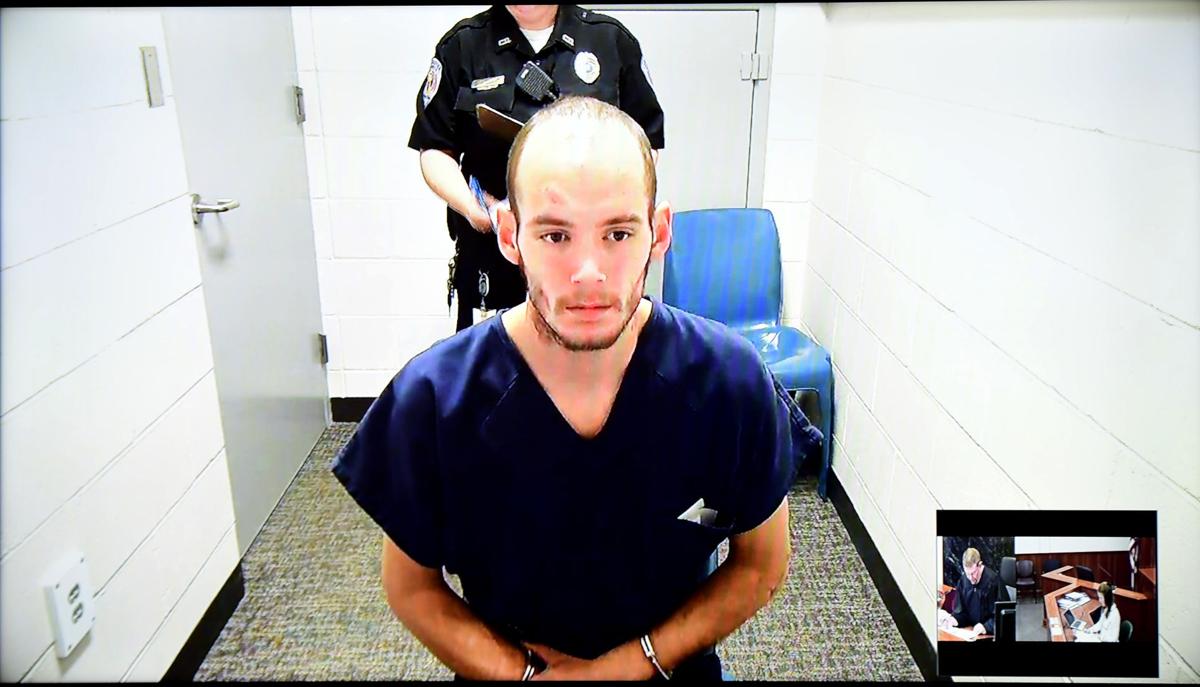 The 29-year-old Lincoln man who bought a gun used the next day to kill a man in a car driving along North 14th Street in 2018 got three years in prison for it Tuesday. 
James R. Howard pleaded no contest to being an accessory to a felony, but his attorney, Sandy Pollack, said he didn't have anything to do with the murder.
"At the time of this incident, Mr. Howard was addicted to methamphetamine and basically doing what he needed to do in order to feed that addiction," Pollack said.
As a result, he said, Howard was running around with some dangerous people to get drugs and, during one of those times, there was a murder.
Prosecutors say Howard was in the car on Oct. 18, 2018, when Jesse James "JJ" Wilson shot Stacy Talbot, his backseat passenger, in the chest as Wilson drove.
Just before 8:30 that night, Lincoln police went to 14th and Judson streets on 911 calls about a man falling or jumping out of a moving car.
They found Talbot, 42, who had been shot twice, in the street. He died at a Lincoln hospital that night.
Law enforcement arrested Howard eight days later in Texas, then Wilson and Sherry Lynn Thomas the day after that in Clovis, New Mexico.
In court records, police say Talbot had texted a woman just five minutes before Wilson shot him, asking for help, saying the people he was with wouldn't let him out of the car.
In February, Wilson was sentenced to 58 to 70 years in prison for manslaughter and a weapons charge. The same day, Thomas pleaded no contest to being an accessory to the crime and got the three-year maximum.
In court Tuesday, Pollack said Howard didn't have anything to do with the murder and asked for time served, saying Howard's life changed the day of the shooting. He said it was rock-bottom for Howard, who stopped using drugs and has been working at a lumberyard as a result. 
Deputy Lancaster County Attorney Eric Miller said Talbot died as a result of Wilson's actions, but he didn't know that it was fair to say Howard had nothing to do with it.
"It was his firearm that was purchased the day before that was used to kill Mr. Talbot," he said.
Police say it was Howard who bought the .38-caliber Taurus handgun at a Lincoln pawn shop.
Miller said Howard had been running around with Wilson and Thomas, then fled the state with them, though he eventually parted ways with them.
Lancaster County District Judge John Colborn said Howard, who originally faced up to 20 years, had the benefit of a plea agreement that meant the most he could get was three years.
In the end, he said, he couldn't ignore the serious nature of the offense and surrounding circumstances and sentenced Howard to the three years, plus a year and a half of post-release supervision. 
Sign up for our Crime & Courts newsletter
Get the latest in local public safety news with this weekly email.