Prosecutors say a disturbance last year at the Diagnostic and Evaluation Center, the state prison's intake facility for male prisoners, started after a prison corporal discovered some homemade alcohol in a cell.
The information came out at Matthew Pavey's plea hearing Monday.
Deputy Lancaster County Attorney Jim Rocke didn't have details about how much alcohol the prison corporal found April 7, 2017, in another inmate's cell. And a prison spokeswoman said she didn't know how much alcohol was found.
But Rocke said Monday the discovery of the alcohol led to fires and an assault on three guards.
It came just a month after staff at Tecumseh State Correctional Institution, confiscated 29 gallons of homemade alcohol, triggering an uprising March 2, 2017, that led to the killing of two inmates, Damon Fitzgerald and Michael Galindo, at the hands of fellow inmates.
In the Lincoln case, Rocke said, as one inmate became more aggressive toward the corporal, another inmate, Gage Capone, came up behind the corporal and put him in a bear hug.
He said inmates Matthew Pavey and Patrick Carey punched the guard, as Zachary Mueller encouraged them.
Inmates kicked at the corporal after he fell to the floor, dropping his pepper spray, Rocke said. When the emergency response team arrived, Pavey stood near the entrance of the housing unit and punched two other prison staff members as they came in, the prosecutor said.
The entire incident was caught on prison video, Rocke said.
Pavey, Capone, Carey and Mueller all were charged in connection to the assaults and fire in the housing unit at 3220 W. Van Dorn St. that day.
A prison spokeswoman said the housing unit was under control 1 hour, 45 minutes later.
At the hearing Monday, Pavey pleaded no contest to three counts of assault by a confined person and was set for sentencing in November.
He already is serving 75 years to life in the murder of James Carr, who was gunned down near the University of Nebraska-Lincoln campus in January 2016.
Last week, Capone pleaded guilty to assault by a confined person and second-degree arson. He is set to be sentenced next month.
Capone already is serving 30 to 50 years for felony terroristic threats.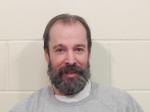 The two others, Mueller and Carey, are awaiting trial.
Mueller is in prison on a life sentence for first-degree murder for killing a Colorado man and stuffing his body in a barrel.
Carey is serving a 4- to 8-year sentence on drug, weapons and assault charges out of Buffalo County.