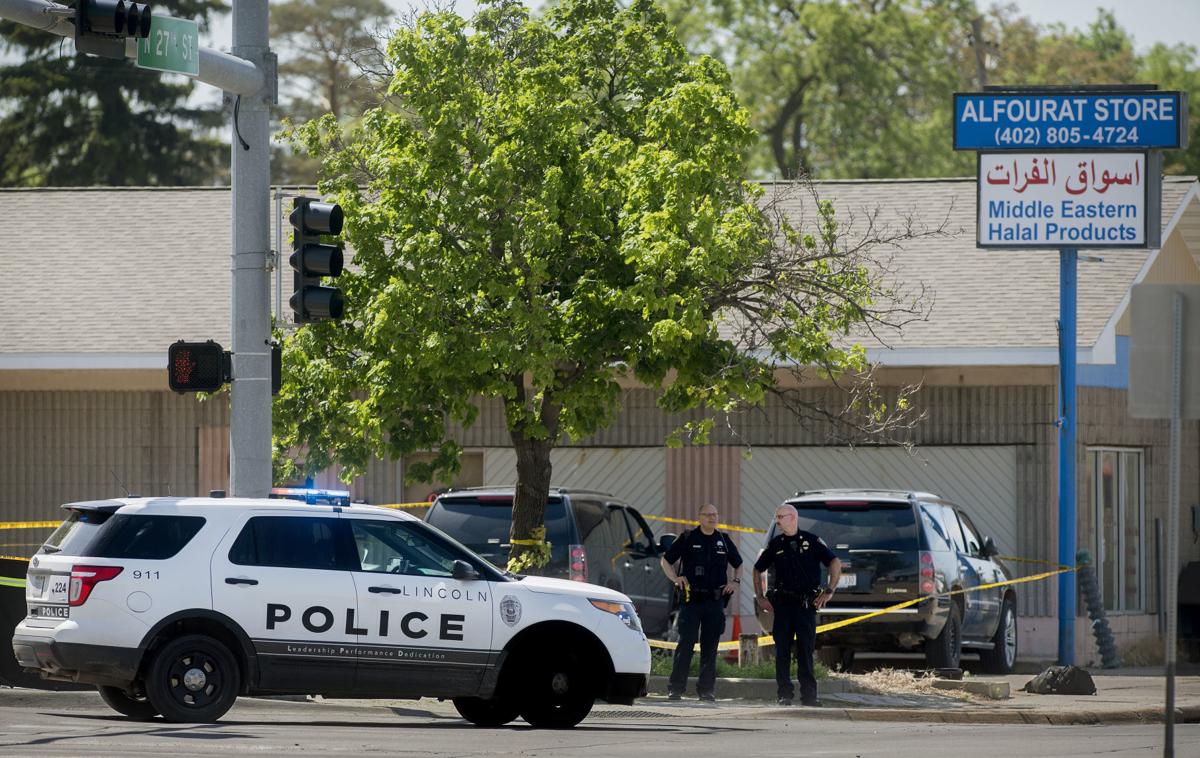 The man shot and killed in broad daylight steps from a police station last week was running behind the suspect's vehicle after a disturbance involving the Lincoln men moments earlier a couple of blocks away, police said in court documents.
Lancaster County Court Judge Timothy Phillips set Michael D. Dewey's bond at $2 million in an initial appearance by video Monday from the county jail.
Dewey, of 2509 B St., faces charges of second-degree murder, use of a firearm to commit a felony, possession of a firearm by a prohibited person and attempted escape from detention while under arrest.
Dewey, 22, is accused of shooting and killing 47-year-old Desmond L. Fowler on the sidewalk at 27th and Holdrege streets at around 9:40 a.m. Thursday.
In court Monday, Deputy County Attorney Jan Lipovsky said Dewey shot Fowler "intentionally, but without premeditation."
In court documents, police said Dewey and another man went to 27th and Potter streets, two blocks from where the shooting took place, to buy drugs earlier that morning.
But the man with the drugs wasn't there, and Fowler, a resident of 2828 Potter St., began yelling at the man with Dewey, police said.
Fowler followed on foot as the men drove away, catching up to them at a red light at 27th and Holdrege. That's when police say Dewey pulled a handgun from his waistband and fired several shots at Fowler, hitting him in the head.
Dewey drove away and was arrested at 7:40 p.m. Thursday at a residence near 14th and South streets, police said. No other arrests have been reported.
Dewey, who was convicted of felony drug charges in 2016, was silent for most of Monday's arraignment, asking for clarification from the judge only once.
Officer Angela Sands said Dewey tried to run from investigators interviewing him at the police station, prompting the additional charge of attempted escape.
Sign up for our Crime & Courts newsletter
Get the latest in local public safety news with this weekly email.