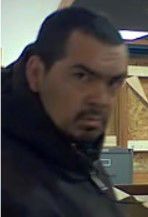 A 39-year-old Lincoln man has been charged in connection to a break-in at the Nebraska Republican Party office early May 1.
Miguel Hyler has been at the Sarpy County jail since the day after the burglary after allegedly driving drunk in a stolen van on a newly poured concrete driveway.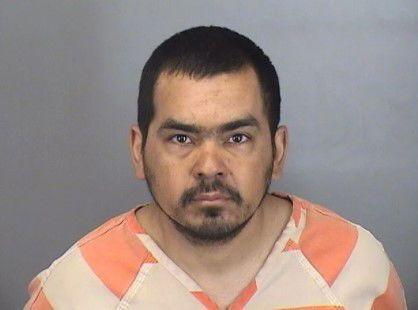 The crimes appeared to be part of a spree of drunken threats and thefts over a two-day period. 
In a probable cause affidavit for Hyler's arrest for the break-in, Lincoln police say they were able to get surveillance video from the office at 1610 N St., which showed the suspect throwing a brick through the north-side glass door shortly after 2 a.m.
The video showed the man kick a larger hole to get inside, then walk through the kitchen and office area and take two 2-liter bottles of soda.
When police circulated a still image from the video to Lincoln officers, one recognized Hyler immediately, Officer Patrick Tucker said.
They got a warrant for his arrest last week on a burglary charge.
There was no indication the incident was politically motivated. Hyler isn't registered to vote in Lancaster County.
Damage was estimated at $700.
On Monday, Nebraska GOP Executive Director Ryan Hamilton said: "We are thankful for the work of law enforcement to bring this individual to justice. It appears he is a serious repeat offender and we are grateful he's off the streets."
Hyler already faced misdemeanor charges after an incident at about 12:30 p.m. May 1. 
Lincoln police say they were called to the Walmart near 27th and Superior streets about a man threatening to kill employees with a machine gun after being denied the sale of alcohol. They said they found him in the parking lot reaching into a car.
At the jail, his blood-alcohol content tested 0.092%, above the 0.08% legal limit to drive. He was released from jail the same day on a promise to appear in court on charges of disturbing the peace and entering a car without permission.
By the time the warrant went out for his arrest for the break-in, Hyler already was back in jail in Papillion facing a felony theft charge.
In court records, Papillion Police said a construction site manager at Amazon called 911 after a Chevy Express van turned off Nebraska 370 and around construction barricades up a newly poured concrete driveway to Amazon. 
When the driver tried to turn around, the van got high-centered on the curb. 
Police said they smelled alcohol on Hyler's breath and two empty cans of malt liquor fell from the van. They arrested him on suspicion of DUI and driving on a revoked license and learned the van had been stolen in Wahoo and that a bike stolen in Gretna was in the back. 
They said his blood-alcohol content tested 0.104% at the jail.