A 28-year-old Lincoln man has been charged in connection to a false imprisonment case discovered after a woman left a message to call 911 on toilet paper in a convenience store bathroom last week.
Investigators with the Fugitive Task Force arrested Britton Ayres on Friday morning on a warrant for assault by strangulation and false imprisonment after they found him hiding in the basement of a home near Eighth Street and Harrison Avenue, Officer Erin Spilker said.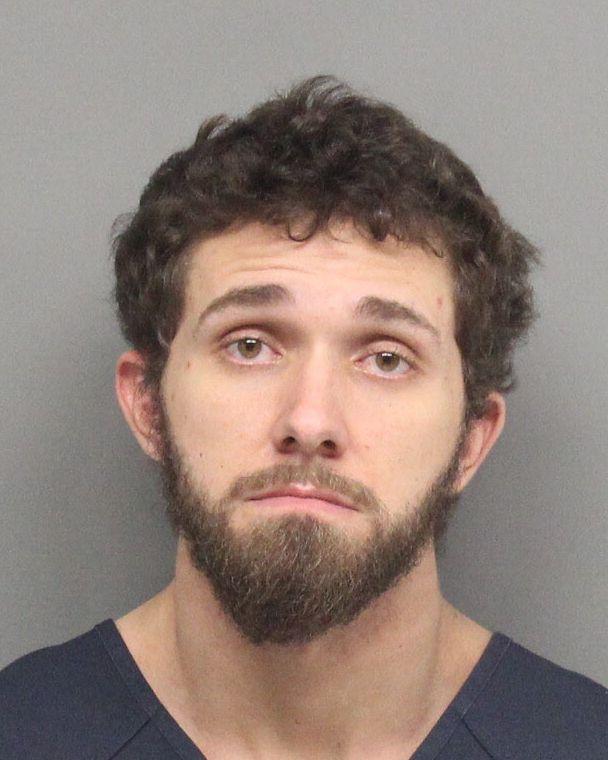 In the affidavit for Ayres' arrest, Police Sgt. John Walsh said that at about 10:30 p.m. April 5 an employee at Roc's Speedee Mart at 27th and South streets found a note on the floor of the women's bathroom that had a license plate number on it and said "call 911."
The clerk had remembered a woman coming into the store with a man and going to the bathroom not long before that and called police out of concern. 
With the plate number, police started looking for a gray Chevy Trailblazer, which they spotted 4 miles away near 56th Street and Shady Creek Court at about 11:45 p.m. But the SUV wouldn't stop. 
Walsh said police found the 30-year-old woman who'd left the message at 12:26 a.m. after she forced her way out of the Trailblazer near 33rd Street and Sheridan Boulevard, flagged down a motorist and used his phone to call 911. 
Walsh said she told police Ayres had shown up at her apartment the afternoon of April 5, tied her up and covered her mouth after she freed a hand to call 911.
Later that night, she left the note. She told police Ayres punched her and grabbed her neck when he heard on the police scanner that they were looking for the SUV. She said he drove away in her SUV after she was able to kick the door open to get out.