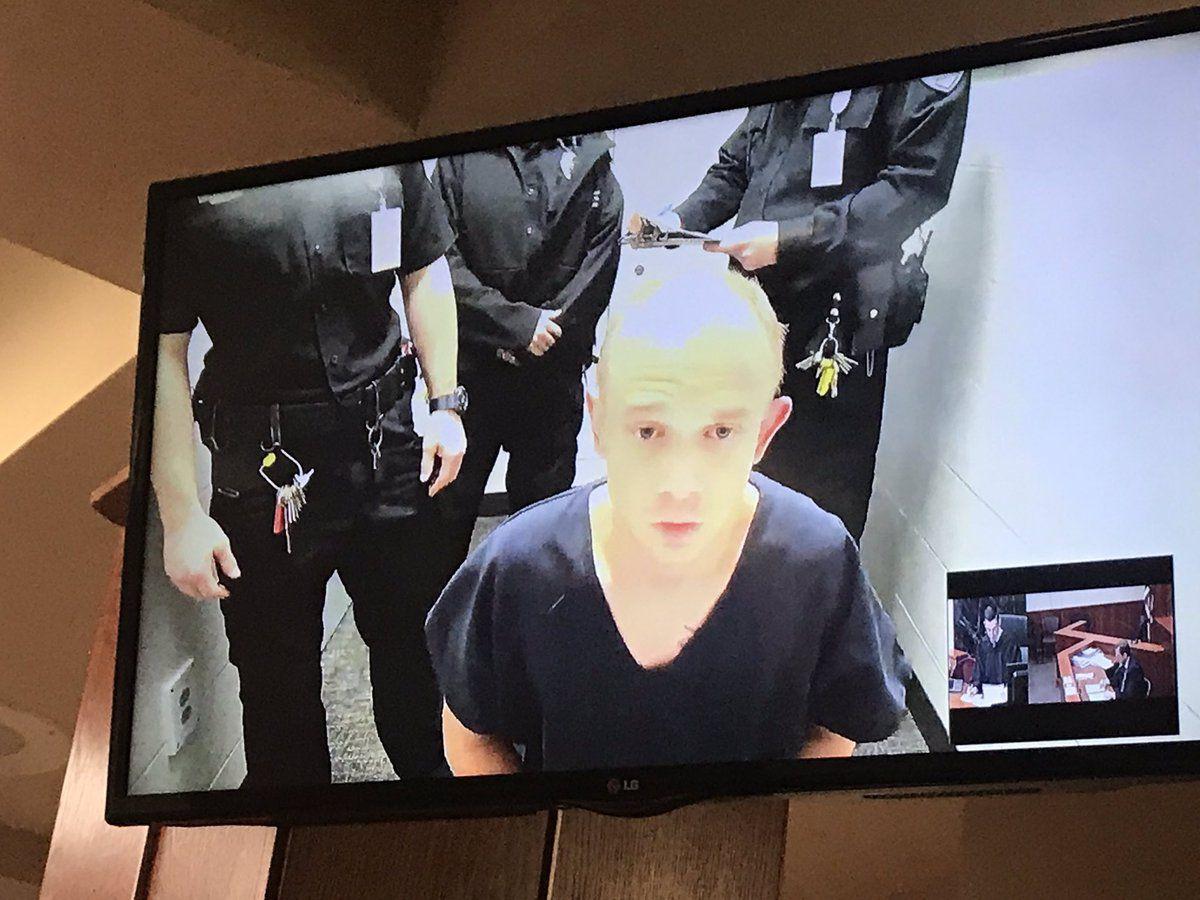 A Lincoln man Friday pleaded no contest to manslaughter and a weapons charge for fatally shooting a man in a moving car along a busy Belmont neighborhood street a year ago.
Jesse James "JJ" Wilson, 33, appeared reluctant, pausing several times to ask his attorney questions before ultimately asking the judge to accept his pleas to the reduced charge.
He originally was facing second-degree murder, felony theft and two weapons charges.
Now, Wilson could get up to 20 years for manslaughter and up to 50 more for possession of a firearm during the commission of a felony at his sentencing next month for Stacy Talbot's killing.
Deputy Lancaster County Attorney Eric Miller said Wilson shot and killed Talbot without malice during a sudden quarrel Oct. 18, 2018.
Just before 8:30 that night, Lincoln police were called to 14th and Judson streets on a report of a man jumping out of a moving car.
They found Talbot, 42, with a gunshot wound to the chest. He died at a Lincoln hospital.
Miller said police quickly developed Wilson as a suspect; and he and two others in the car, Sherry Thomas and James Howard, fled the state.
You have free articles remaining.
Police arrested Howard in Texas about a week after the shooting. He told them he was riding in the backseat when Talbot, who was beside him, asked to get out, then started punching Wilson in the back of the head.
He said Wilson, who was driving, turned around and shot at Talbot several times with a .38 revolver as Talbot jumped out.
Miller said a day later, police found the gun in the Hyundai Sonata in which Talbot had been shot in Clovis, New Mexico, where law enforcement tracked down Wilson and Thomas.
He said cellphone records indicated Talbot may have been planning to take the Sonata from Wilson and money from him and Howard.
Wilson's attorney, Tim Noerrlinger, said there's disagreement about whether Talbot ever told Wilson he wanted to get out of the car.
"In other words," Wilson added himself, "he attempted to rob me. It wasn't what they said. He didn't ask to get out of the car. ... He attacked me."
The unplanned plea hearing Friday had court staff scrambling to call dozens of people who had been scheduled to report for jury selection Tuesday for the start of what was expected to be a seven-day trial.
Thomas and Howard both are set to enter pleas in connection to the case.
Today's jail mugshots