A 27-year-old Lincoln man is accused of going on a more than six-hour crime spree Wednesday, stealing three vehicles and slamming into the back of a fire truck and head-on into a police cruiser.
Hieu Nguyen ultimately went to jail on a string of felony allegations.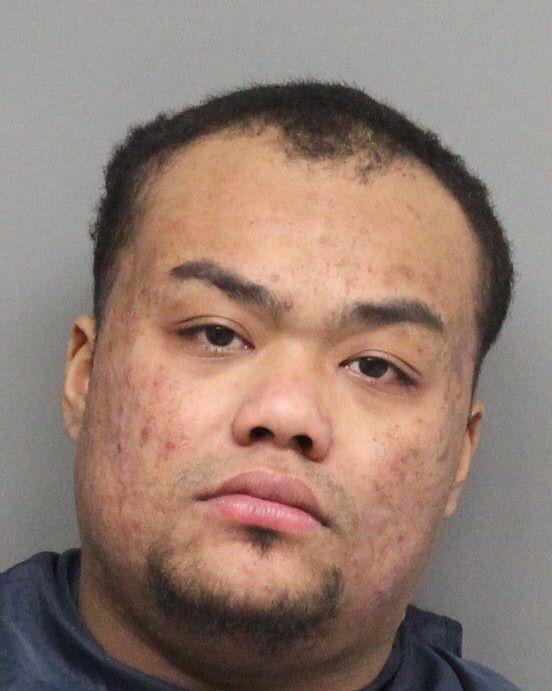 Officer Luke Bonkiewicz said police took the first call at about 3:15 p.m., which sent them to the 1300 block of Silver Ridge Road, near 70th and A streets.
A 79-year-old man drove up and saw a Dodge Dakota stuck in a snowdrift near his home and went to help dig him out. Bonkiewicz said Nguyen was the driver. Though it hadn't been reported yet, the truck had just been stolen.
He said as the 79-year-old man tried to dig the Dakota out, Nguyen jumped out and started to take off with his Volkswagen Jetta. The victim ran back and tried to grab the steering wheel to try to stop him, but Nguyen drove away, dragging the man a short distance, Bonkiewicz said.
Police quickly learned the Dodge Dakota had been stolen shortly before 3 p.m. nearby at 68th and A streets.
At 8:50 p.m. Nguyen and the Jetta were back on police radar after Nguyen allegedly ran a red light at 84th and Adams streets and crashed into two vehicles, severely damaging all three vehicles and ultimately sending two people to the hospital, police said.
An 82-year-old man who came upon the scene and stopped to help, got out of his Jeep Grand Cherokee. Bonkiewicz said that's when Nguyen took off with his Jeep, only to return and smash into the back of a Lincoln Fire & Rescue engine.
Police started to pursue but ended the chase out of concern for public safety. 
At about 9:30 p.m., Nguyen popped up again, this time at 25th and M streets. When officers tried to stop him, Nguyen stopped. But as they walked up to the Jeep, he allegedly accelerated away from the scene and intentionally slammed the Jeep head-on into a police cruiser, injuring an officer and disabling both vehicles. 
Bonkiewicz said officers ultimately broke out the rear window of the Jeep and used a Taser on Nguyen before physically removing him from the Jeep.
Police then took him to be checked out at a Lincoln hospital, as is protocol when a Taser is used. There, he allegedly tried to spit blood from a minor injury he had from the earlier crash onto police, rescue workers and medical staff.
Nguyen went to jail and was charged with five felonies: robbery, assault on an officer, theft by unlawful taking, leaving the scene of an injury accident and resisting arrest. He refused to appear for court Thursday afternoon. 
MISSING PERSONS CASES IN NEBRASKA