A Husker kicker reported his pickup stolen overnight Saturday, but Connor Culp's truck since has been found.
I want to thank #Huskernation for all their efforts in helping me find my truck. It was found this morning thankfully. We have the best fans in the nation!! #GBR

— Connor Culp (@culpyy18) November 16, 2020
Culp tweeted about it Sunday, asking for people to be on the lookout for it and to let him or the police know if they see it.
Last night I had my truck stolen in Lincoln Nebraska at the CornHusker hotel. It's a white 2002 dodge 2500. It has a shell over the bed and has an Arizona license plate with a Cummins and Browning sticker on the back. Please let me or the police know if you see it. Thank you #GBR

— Connor Culp (@culpyy18) November 15, 2020
Police say Culp reported leaving his 2002 white Dodge Ram near 12th and L streets, in the area of the Marriott Cornhusker Hotel, on Saturday night. On Sunday morning, when he was unable to locate it, he reported it stolen, Officer Luke Bonkiewicz said.
Lincoln officers found it Monday morning near 11th and H streets and processed it for evidence.
The investigation is on-going, Bonkiewicz said.
Crime Stoppers cases
Lincoln police want the public's help solving these cases
Another U-Stop robbery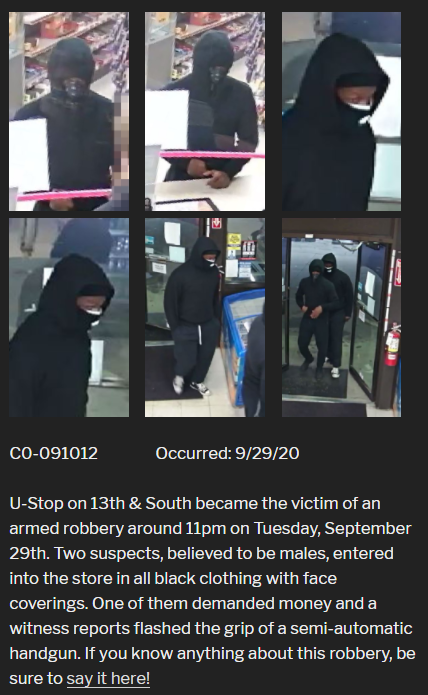 Bacardi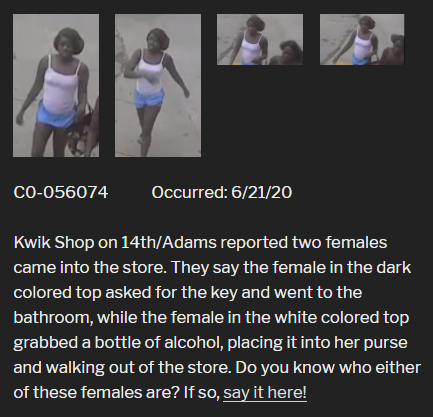 Beer Me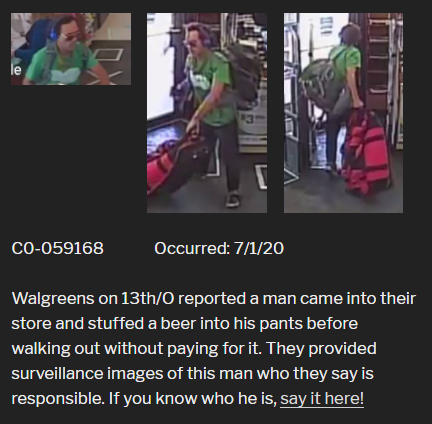 Best Buy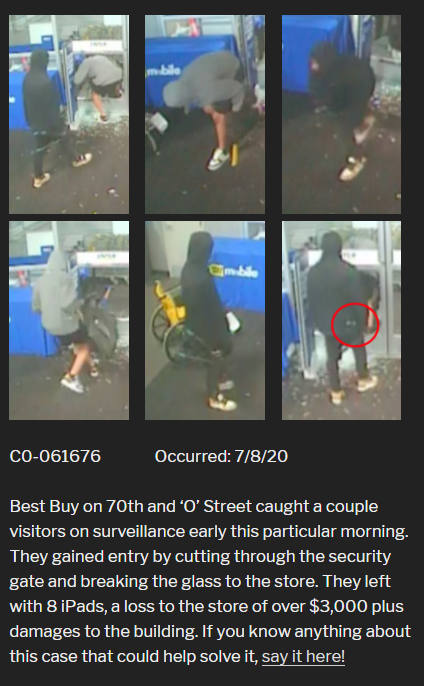 Blink of an eye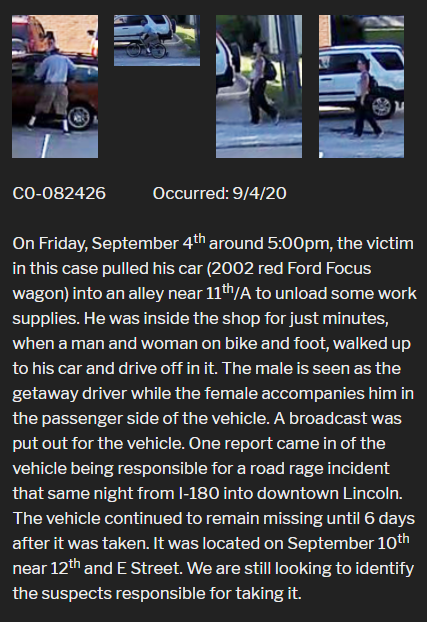 Fixodent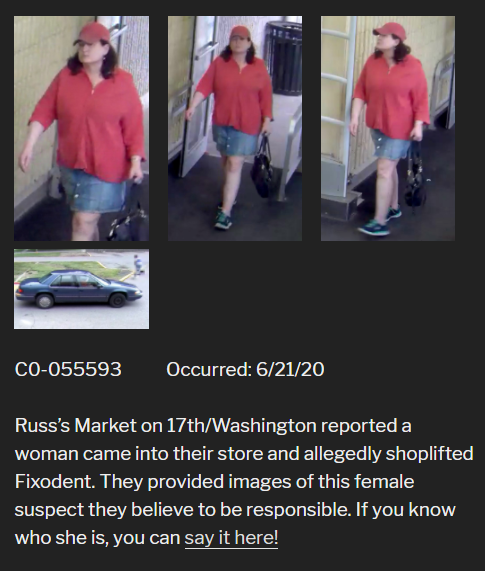 Followed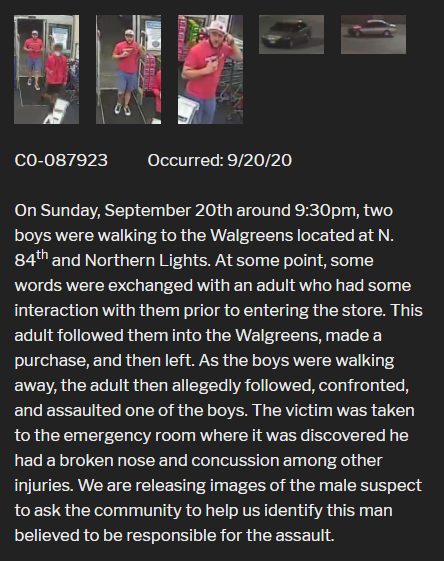 Heineken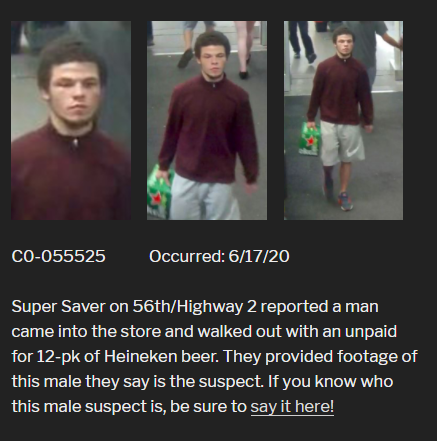 Jack Flash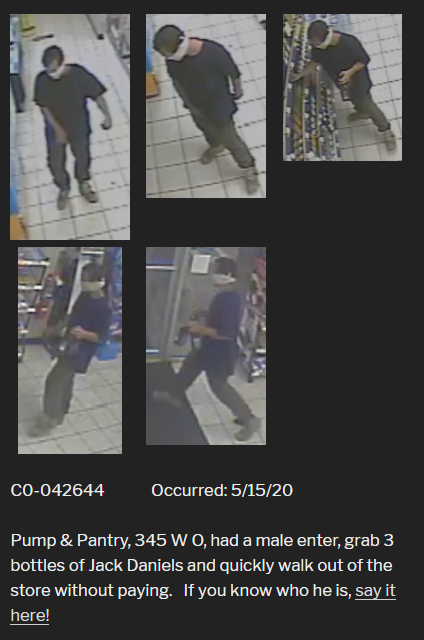 Kwik Shop robbery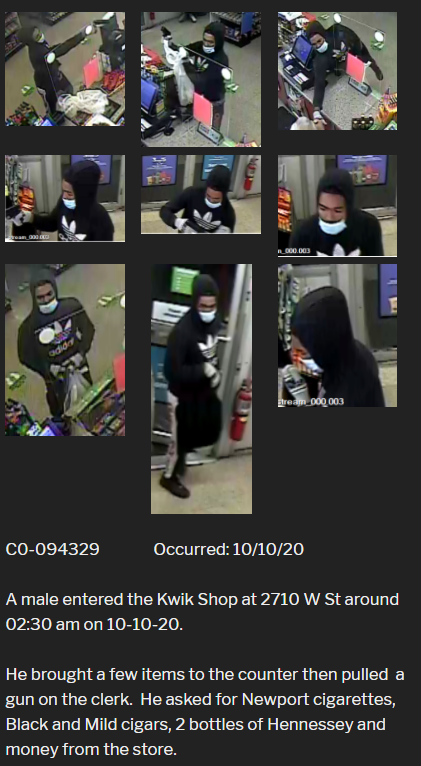 Let me see ya grill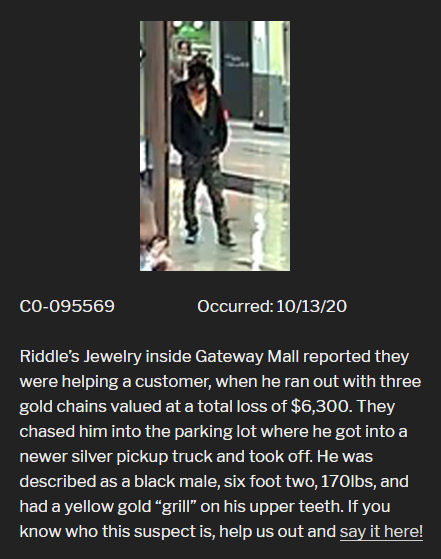 Mart dart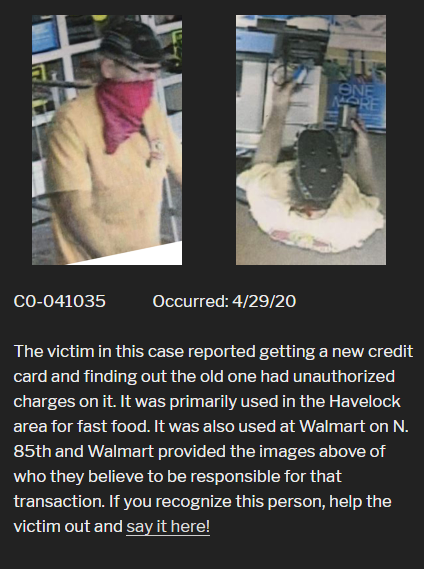 Missing gun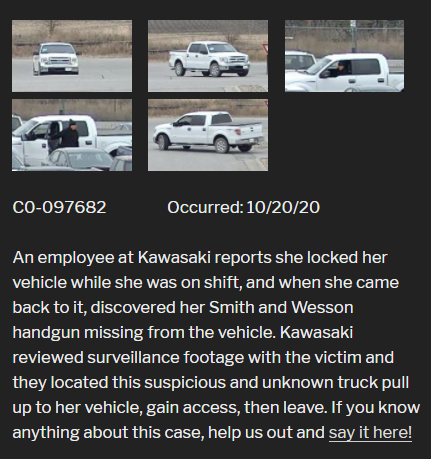 Needed a boost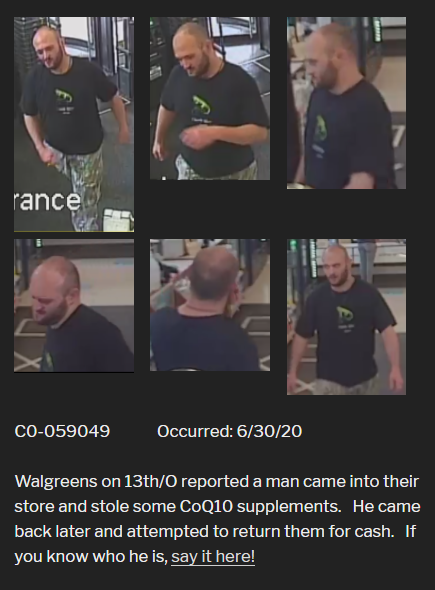 Not so bad guy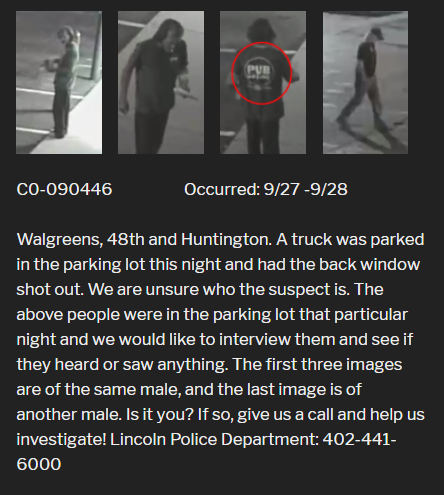 Ping pong paddle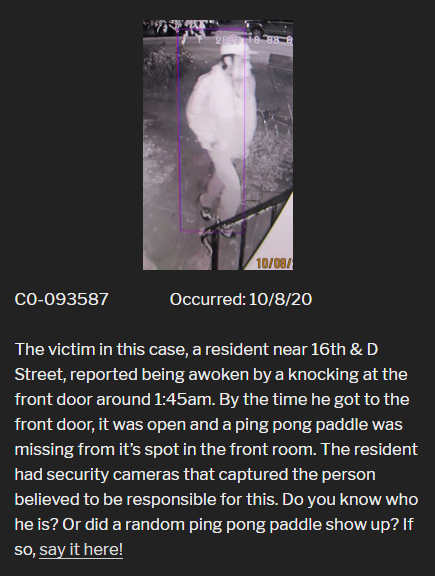 Questionable behavior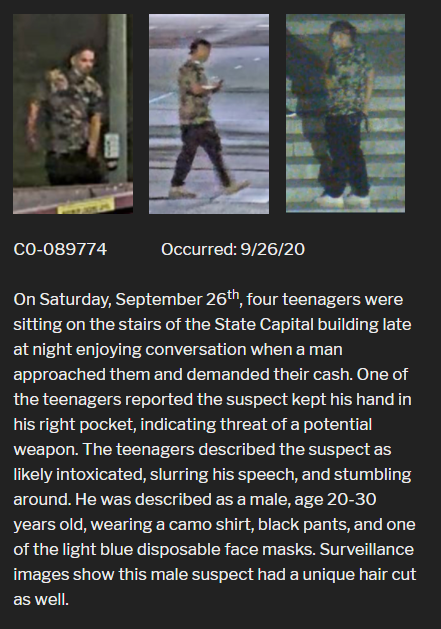 Red Sox fan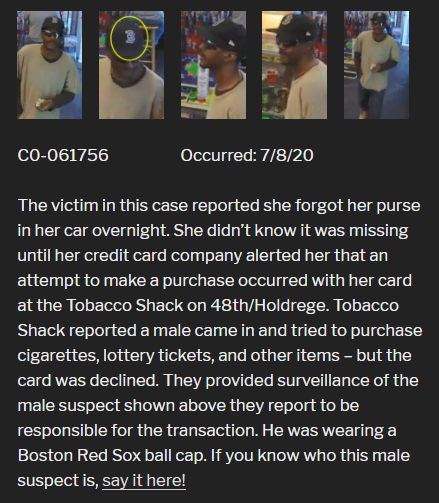 Smashing glass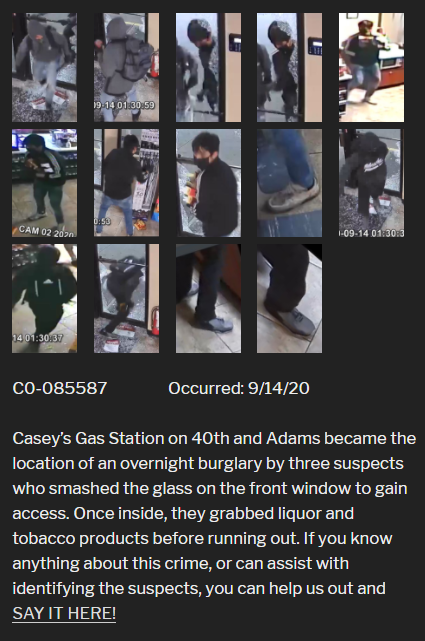 Snacky Snack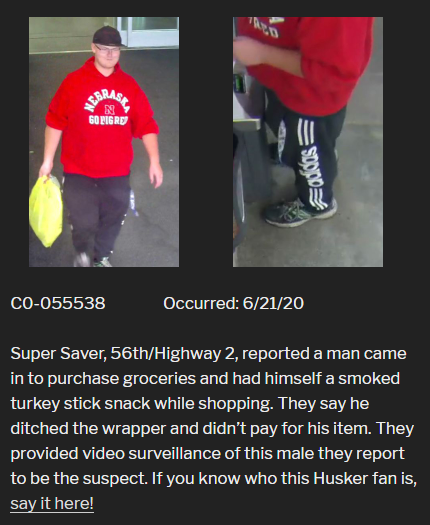 Tip jar taken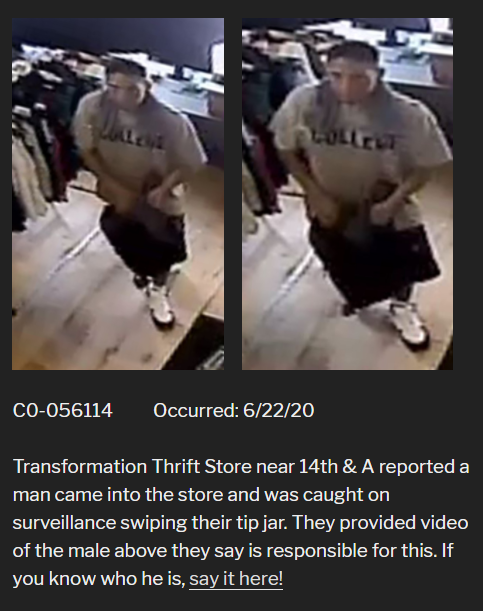 U-Stop robbery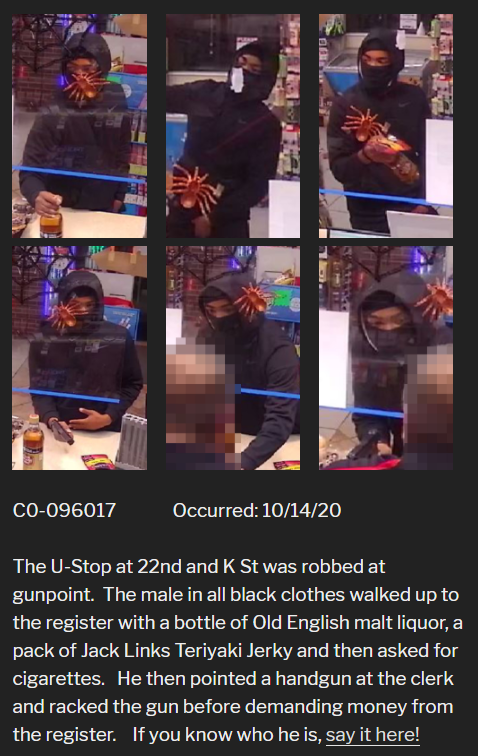 Wheeee