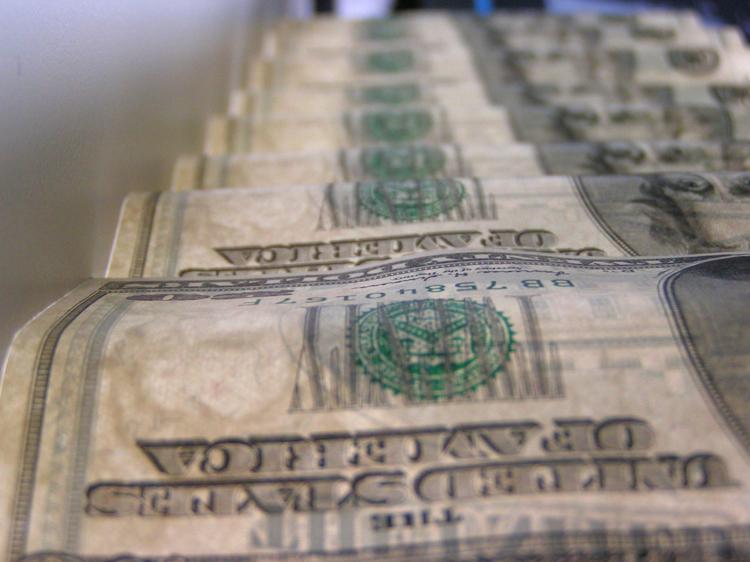 Investigators seized more than $105,000 of suspected drug money but made no arrests earlier this month after stopping an SUV on Interstate 80 for failing to signal a lane change, according to court documents.
On Nov. 2, a Lincoln police officer on the Lancaster County Sheriff's Office Interdiction Task Force saw a Chevrolet Tahoe driving west near the Nebraska 103 exit, the officer wrote in a search warrant request.
The officer saw only one person inside and became suspicious that a single person was driving such a large, rental SUV with Maryland plates, the officer wrote. So he followed the SUV and later stopped it for the lane change violation.
During conversations with the driver and a passenger the officer hadn't previously seen, he learned they had flown from California to New York City to visit family for one day before driving back to Sacramento, the officer wrote.
He asked two deputies to help him with the traffic stop after he became suspicious of their stories and believed they were involved in criminal activity, the officer wrote in the warrant.
A drug-sniffing dog alerted a deputy it smelled drugs in the SUV, and deputies found $105,194 inside a suitcase, he wrote.
The driver ultimately said the money was his but wouldn't tell deputies where it came from until after talking to an attorney.
Neither he nor his passenger were arrested, and no charges have been filed.
Lancaster County Sheriff's Capt. Ben Houchin said investigators are still trying to determine who the money was being delivered to. It was turned over to U.S. Homeland Security Investigations under federal civil asset forfeiture regulations.
"We don't take money from innocent people," Houchin said Tuesday.
Lancaster County's biggest drug seizures
Pair accused of hauling 645 pounds of pot on I-80 through Lincoln area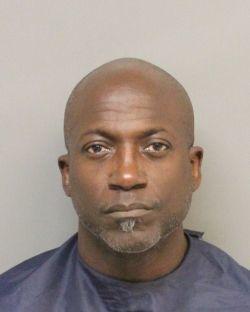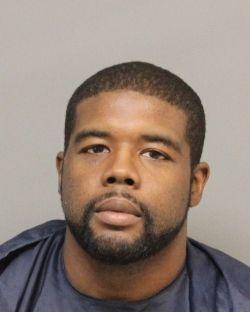 Two men remained at the Lancaster County jail Thursday, a day after prosecutors charged them in connection with 645 pounds of marijuana found in their rental truck.
Brandon Arrington, 30, of McDonough, Georgia, and Edward Babb of Houston both are facing four felonies: two counts of possession with intent to deliver and two counts of no drug tax stamp.
In an affidavit for their arrests, a Lancaster County Sheriff's deputy said he stopped a GMC Penske rental truck with Virginia plates Tuesday after seeing its passenger side tires cross onto the shoulder of Interstate 80 near the Lincoln Airport exit.
During the traffic stop, the deputy became suspicious the men were involved in criminal activity.
They both denied a request to search the truck, but the deputy deployed his police dog around it after seeing what he believed to be marijuana residue on the floorboard.
The search turned up 645 pounds of marijuana and 4.74 pounds of THC vapor pens in the truck's cargo area inside cardboard boxes wrapped in plastic wrap, according to court records.
On Wednesday, at their first court appearances on the charges, Lancaster County Judge Matt Acton set their bonds at $250,000.
515 pounds of marijuana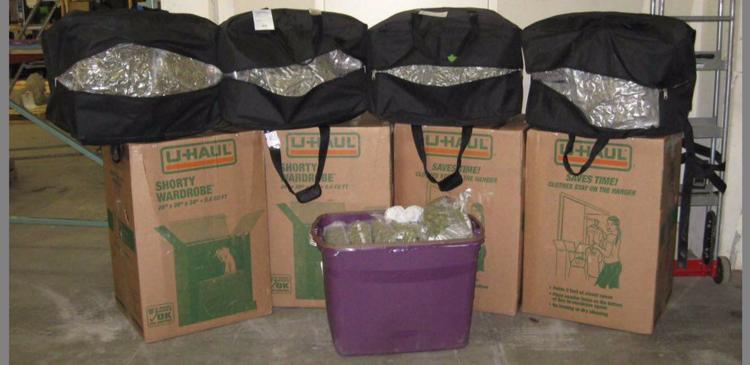 $500K of meth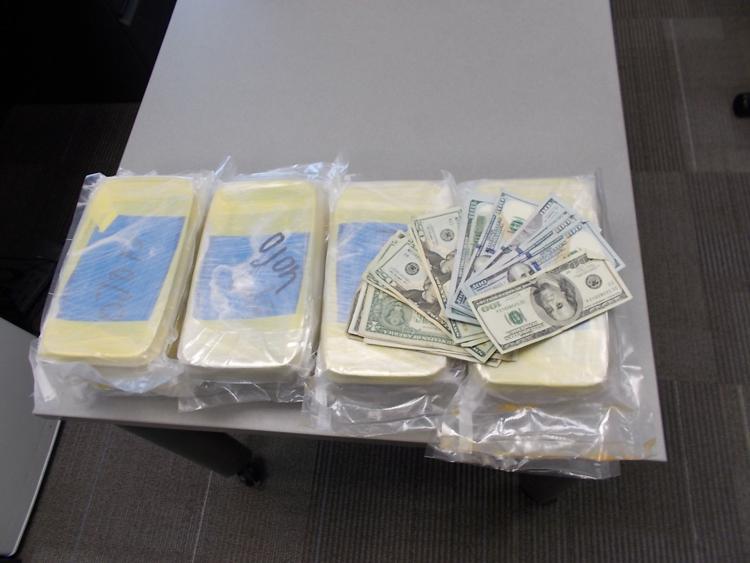 Kilo of cocaine, cash in I-80 stop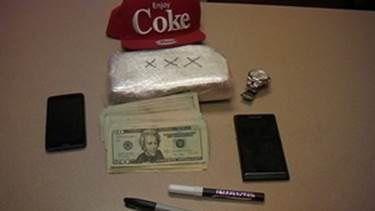 $1 million in vacuum-sealed bags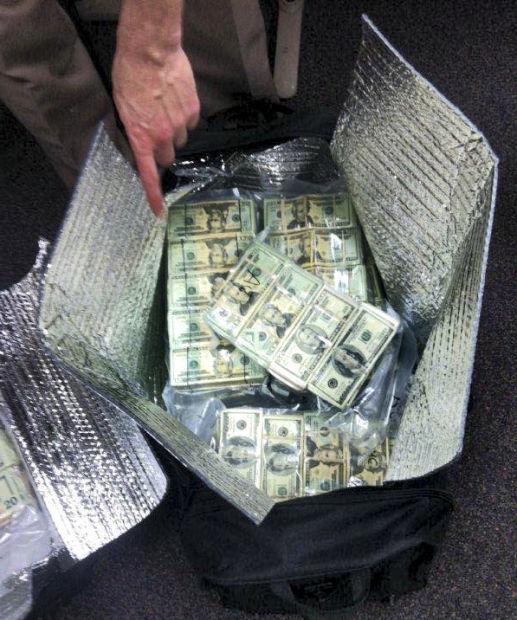 300 pounds of marijuana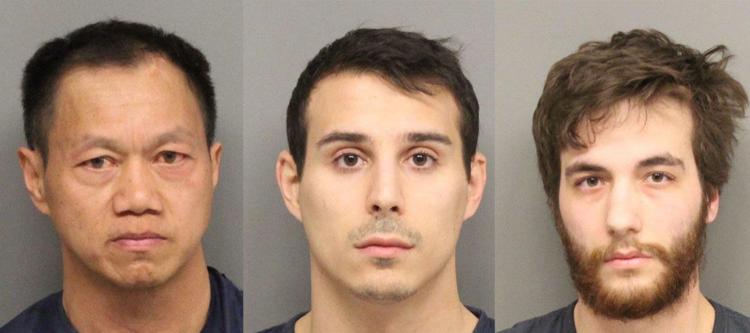 55 pounds of cocaine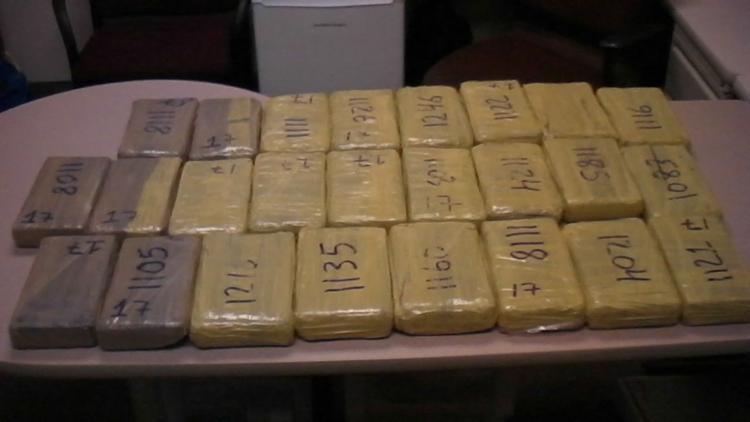 15.7 pounds of meth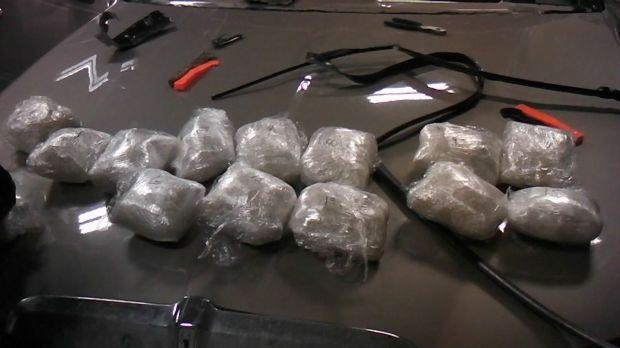 $235K in cake mix cans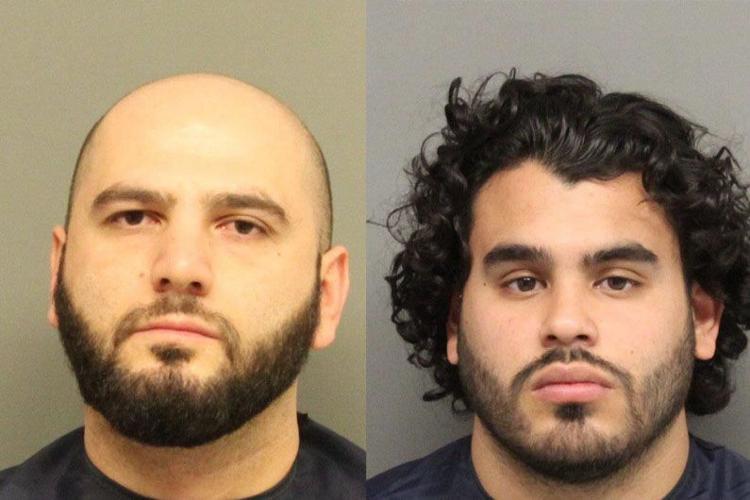 250 pounds of marijuana in fake compartment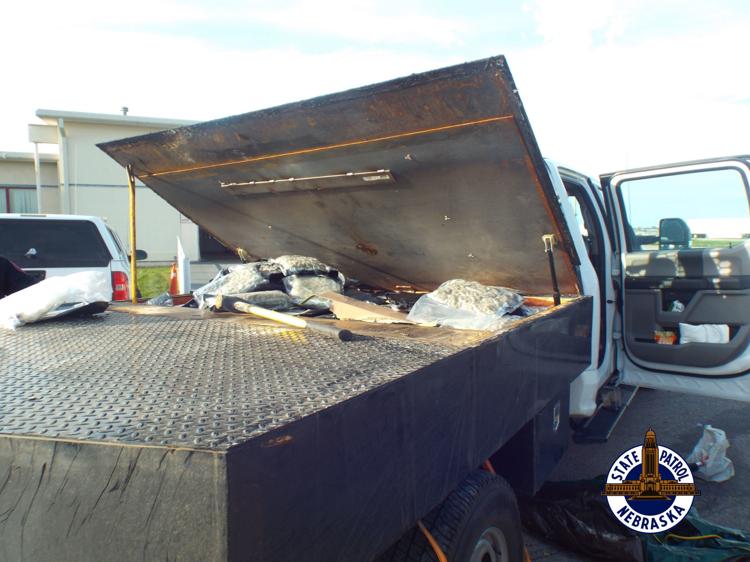 214 pounds of marijuana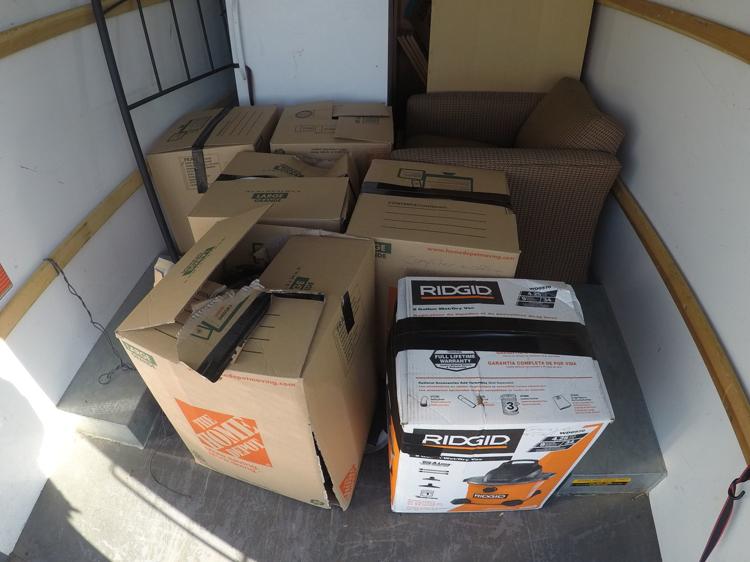 145 pounds of marijuana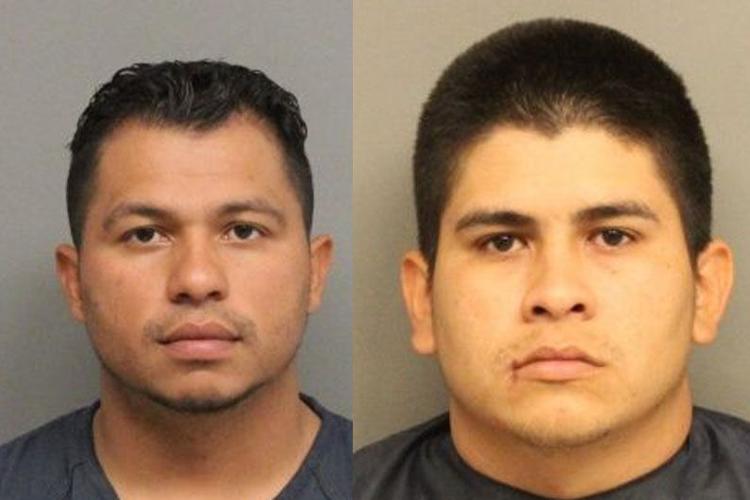 116 pounds of marijuana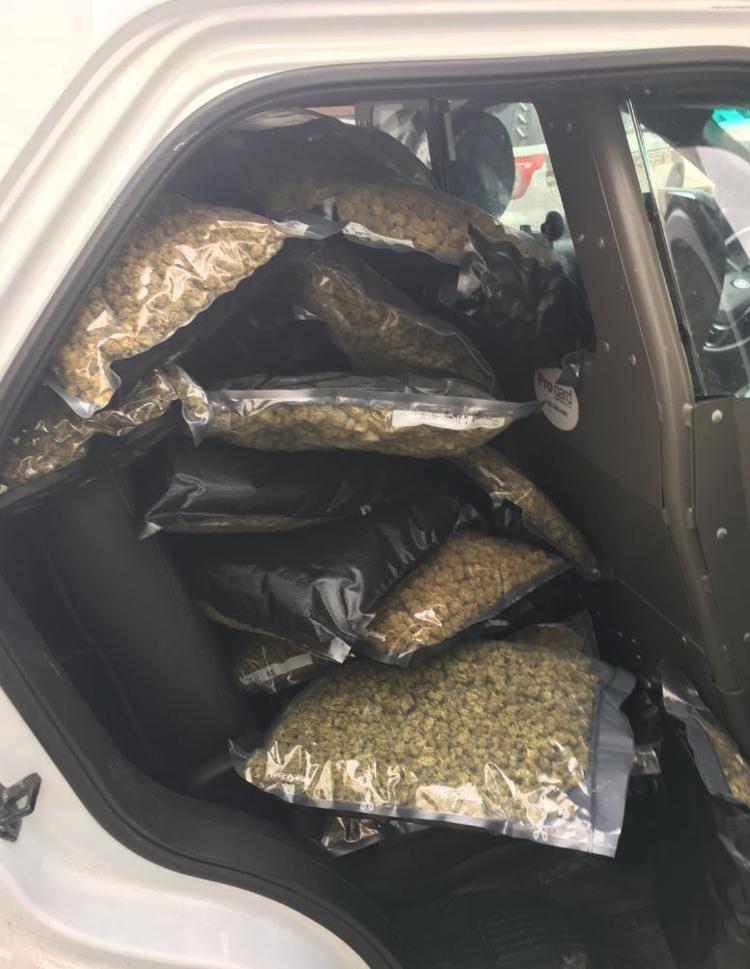 110 pounds of marijuana, shatter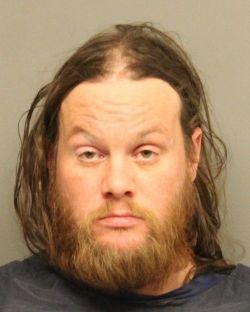 7.5 pounds of meth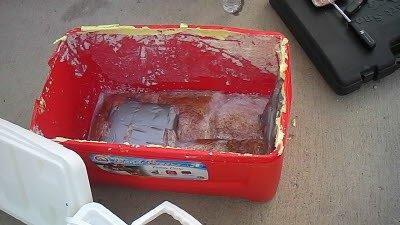 Lancaster County deputies find 109 lbs of pot in I-80 traffic stop
A California woman was arrested Friday morning after Lancaster County sheriff's deputies found more 100 pounds of marijuana in her vehicle during a traffic stop.
At about 9:30 a.m., Pakou J. Yang, 37, of Oroville, was pulled over on Interstate 80 about three miles east of the Pleasant Dale interchange for following another vehicle too closely.
During the stop, a deputy determined the 2018 Nissan that Yang was driving was a one-way rental, which the deputy described in court records as a common sign of drug trafficking. She also became "extremely nervous" while being questioned by the deputy.
Deputies searched the vehicle after a drug-sniffing dog indicated the presence of drugs. They found 109.5 pounds of vacuum-sealed marijuana in the trunk, according to court records. 
Yang was arrested and charged with possession of marijuana with intent to deliver and no drug tax stamp. She remained in jail Friday on $50,000 bail.
$118,000 in suspected drug money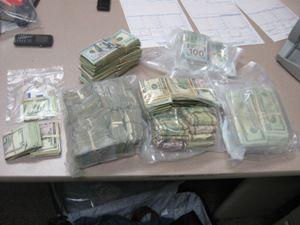 100 pounds of marijuana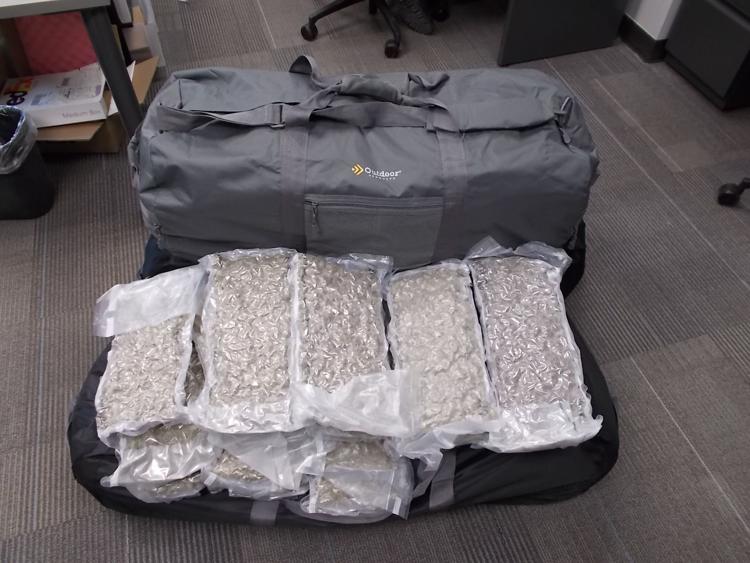 $84K in suspected drug money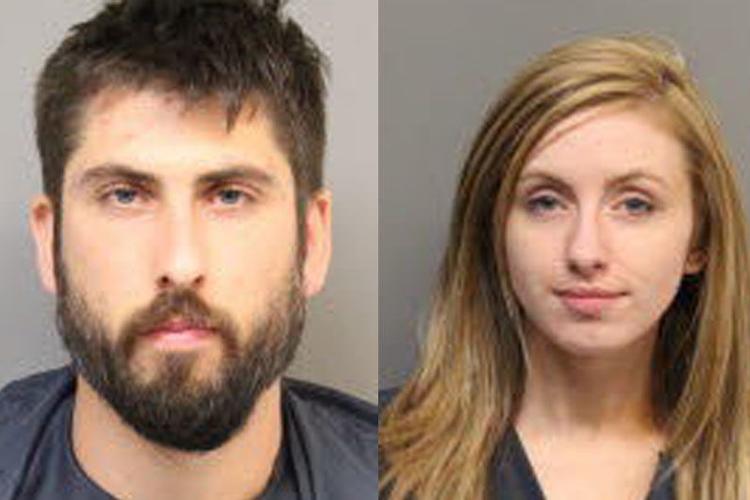 100 pounds of marijuana