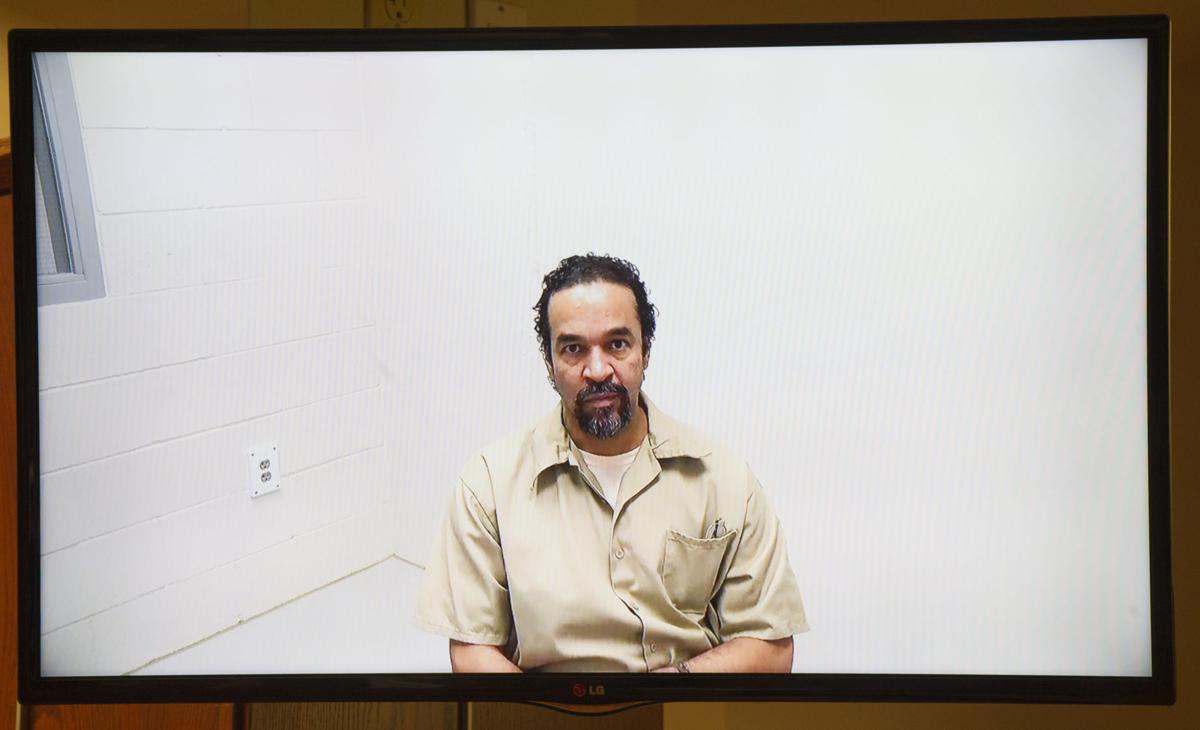 If potential jurors seemed a little confused during jury selection in Timothy Clausen's trial, no one could blame them.
How could a prison inmate — in this case, one caught on prison video sneaking into a laundry cart to get out of the Lincoln Correctional Center on June 10, 2016, and arrested four days later in Omaha — be found not guilty of escape?
After opening statements Monday, Clausen's defense became clear: Clausen contended Armon Dixon, the other inmate with him in the laundry cart that morning, forced him to do it.
The jury didn't hear from Dixon. Lancaster County District Judge Andrew Jacobsen agreed not to allow him to testify at trial because he refused to answer the prosecutor's questions in a hearing outside of the jury's presence.
Clausen took the witness stand himself for roughly 50 minutes before the situation broke down during cross examination.
On direct, he'd said Dixon threatened him and his family and had "soldiers" in prison to make sure people did what he told them to do. He said he didn't know about the plan until it happened.
"He made me do this escape. I didn't have a choice," said Clausen, 54.
He said that after the escape, Dixon stole the work truck from a nearby church parking lot and was driving while pursued by a Nebraska State Patrol trooper. The trooper had testified it was Clausen.
Then, Deputy Lancaster County Attorney Eric Miller asked Clausen about a note found in his cell, thanking the guard who gave him permission to go to the laundry area and signed "no longer inmate Clausen."
Not long after, things went off the rails.
"So it's just a coincidence?" Miller asked him.
Clausen said first he wrote it to "mess with" the prison captain, then that he didn't remember writing it at all.
Asked why he didn't just take off and get away from Dixon at some point, Clausen said Dixon was right there the entire time. He couldn't run. He was scared Dixon would stab him and the trooper who spotted them stealing the truck.
Then, Clausen railed, asking why they didn't let Dixon testify. And he put his shackled feet, which had been hidden from the jury, up on the witness stand.
"I've been treated like an animal," he said loudly.
As Clausen continued, the judge quickly asked the jury to go with the bailiff.
When jurors returned about a half-hour later, Jacobsen told them not to consider Clausen's testimony as evidence based on his conduct and the fact that he wouldn't answer the prosecutor's questions.
In closing arguments, defense attorney Randy Ritnour said he wasn't saying Clausen and Dixon didn't escape, just that some of the state's evidence, like testimony from the inmate who helped them, wasn't credible.
"Taking the vehicle and driving the truck, there's definitely reasonable doubt," he told the jury. "And that's all I have."
On the other side, Miller said Clausen and Dixon got into that cart with intent to escape.
"And that's exactly what they did," he said.
About an hour after getting the case, the jury found Clausen guilty Thursday afternoon.
In October, he pleaded guilty to escape but later asked to take back his plea and go to trial.
Last year, Dixon pleaded no contest to escape and second-degree assault and got 49 to 80 years added to his sentence.