A judge has recused the District 1 probation office in Southeast Nebraska from preparing a pre-sentence investigation in Bailey Boswell's murder case following a probation support staff member's post on social media.
At a hearing in Wilber on Wednesday, Saline County District Judge Vicky Johnson agreed to the motion, raised after District 1 Chief Probation Officer Ashley Griess brought the issue to Johnson's attention.
She, in turn, informed attorneys for the state and defense, which led to a defense motion.
In the post after the jury found Boswell guilty of first-degree murder for Sydney Loofe's killing Nov. 15, 2017, the unnamed staff member said: "Good. Stupid b****. Now, get full justice for Sydney. Dismember Bailey the same way Sydney was." That staff member is no longer employed with the probation department.
At Wednesday's hearing, Assistant Nebraska Attorney General Mike Guinan said there was no evidence of prejudice but that it may look improper if the District 1 probation office were to prepare the report, even if the employee isn't involved in the work. 
In most cases involving felonies and all involving murders, a judge orders such a report to be done. By law, it includes an analysis of the circumstances involved in the commission of the crime, as well as the defendant's history of delinquency or criminality, physical and mental condition, family situation and background, economic status and education, among other things.
Boswell's attorney, Todd Lancaster, said someone posting something like this is a slap in the face to the hard-working professionals he's encountered working as probation officers in Nebraska.
"This person should've known better," he said after the hearing.
Now, a probation officer from another part of the state will prepare the report.
Johnson took another motion, asking her to limit victim-impact statements to Loofe's family members and to statements about the victim and the impact of the crime on her family, under advisement.
Lancaster's motion said characterizations and opinions about the crime, the defendant and the appropriate sentence have been limited in capital cases. He cited case law.
Guinan argued judges know what they can consider, regardless of what is included in the report.
A standard defense motion for a new trial, common in serious cases such as this where the state is seeking the death penalty, was delayed until later this month. 
A three-judge panel hasn't yet been appointed for the mitigation and aggravation stage. 
Prosecutors said Boswell and Aubrey Trail worked together to recruit young women in a conspiracy to kill and ultimately chose Loofe as their victim, and that Boswell lured her to their Wilber apartment the night of Nov. 15 under the guise of a date after matching on the dating app Tinder.
Loofe's disappearance sparked a massive search for her, then a manhunt for Boswell and Trail and ultimately to the discovery of Loofe's remains in rural Clay County.
On Oct. 14, a jury in Dawson County, where the trial was moved because of pre-trial publicity, found Boswell guilty of all charges. 
She could become the first woman sentenced to death in the state.
A hearing for Trail is set to start Dec. 15. A Saline County jury last year found him guilty of the murder and conspiracy charges. Trail pleaded guilty to unlawful disposal of human remains.
Photos: Bailey Boswell's trial
Bailey Boswell Trial, 10.14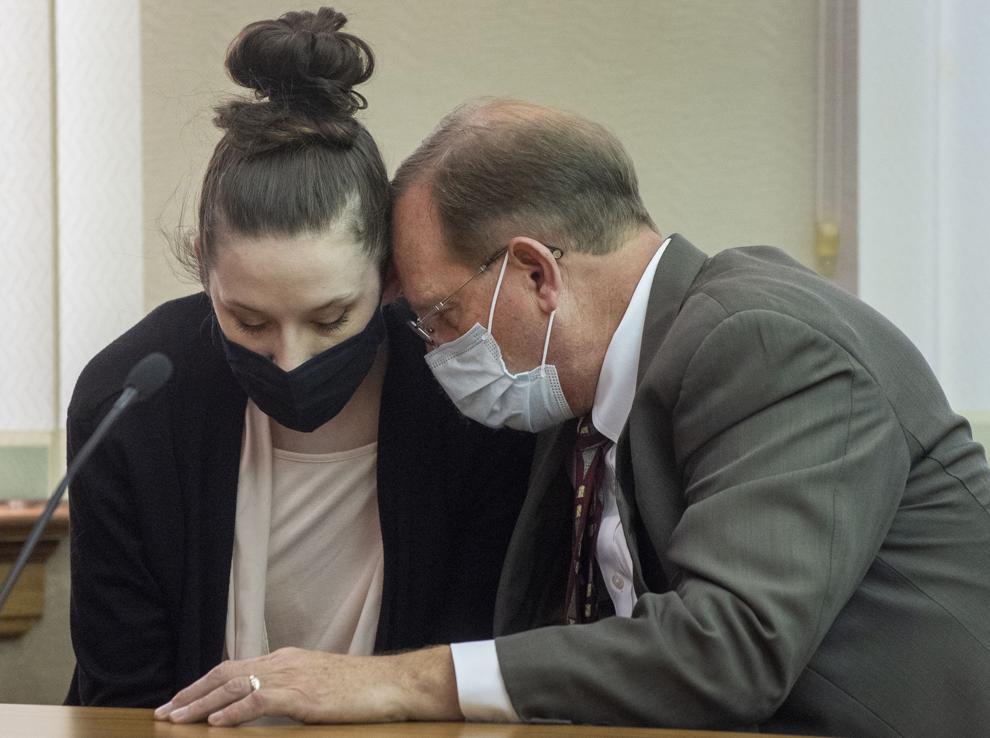 Bailey Boswell Trial, 10.14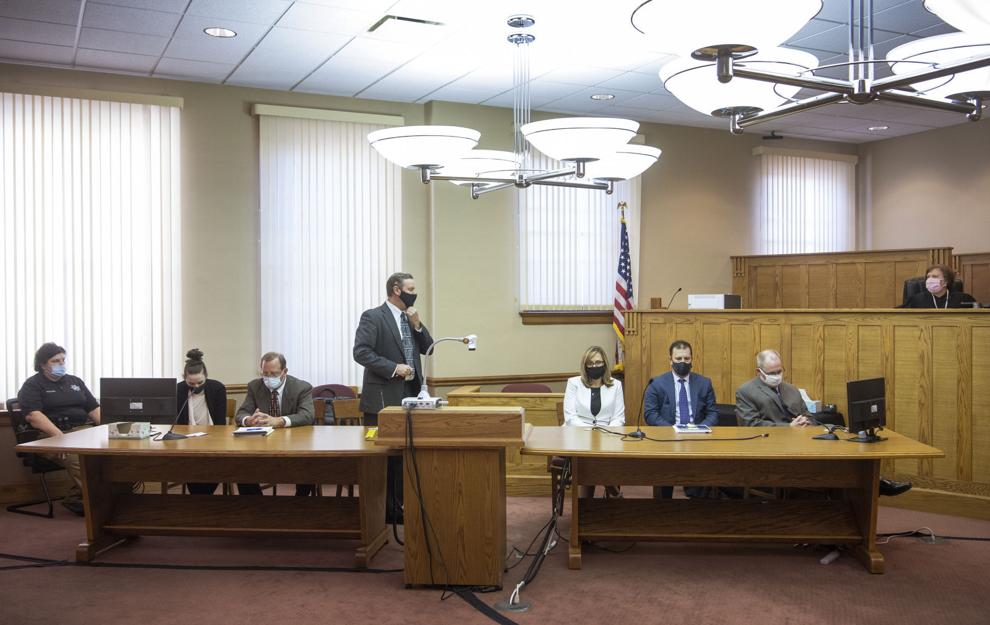 Bailey Boswell Trial, 10.14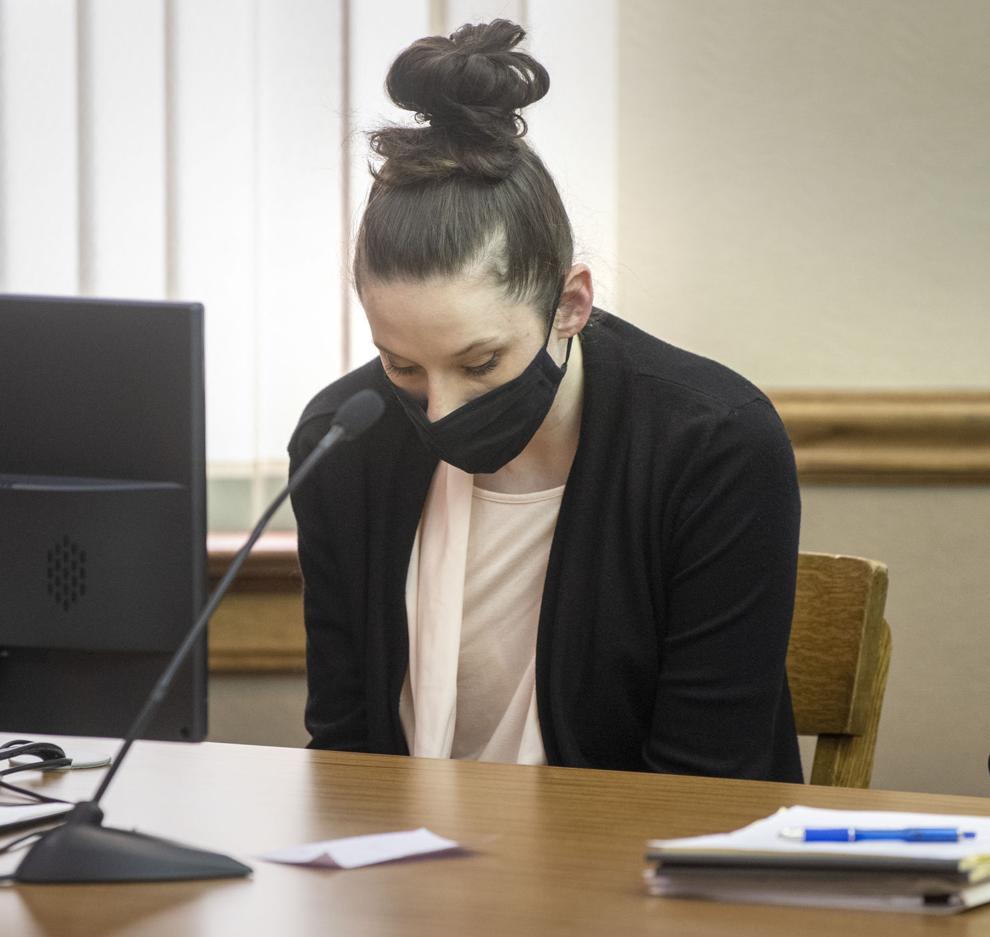 Bailey Boswell Trial, 10.14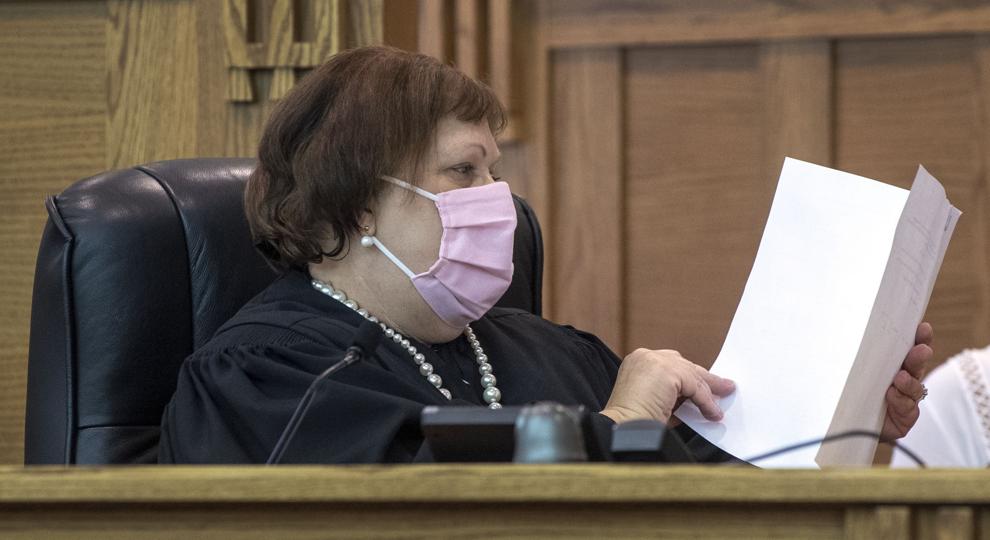 Boswell Trial, 10.13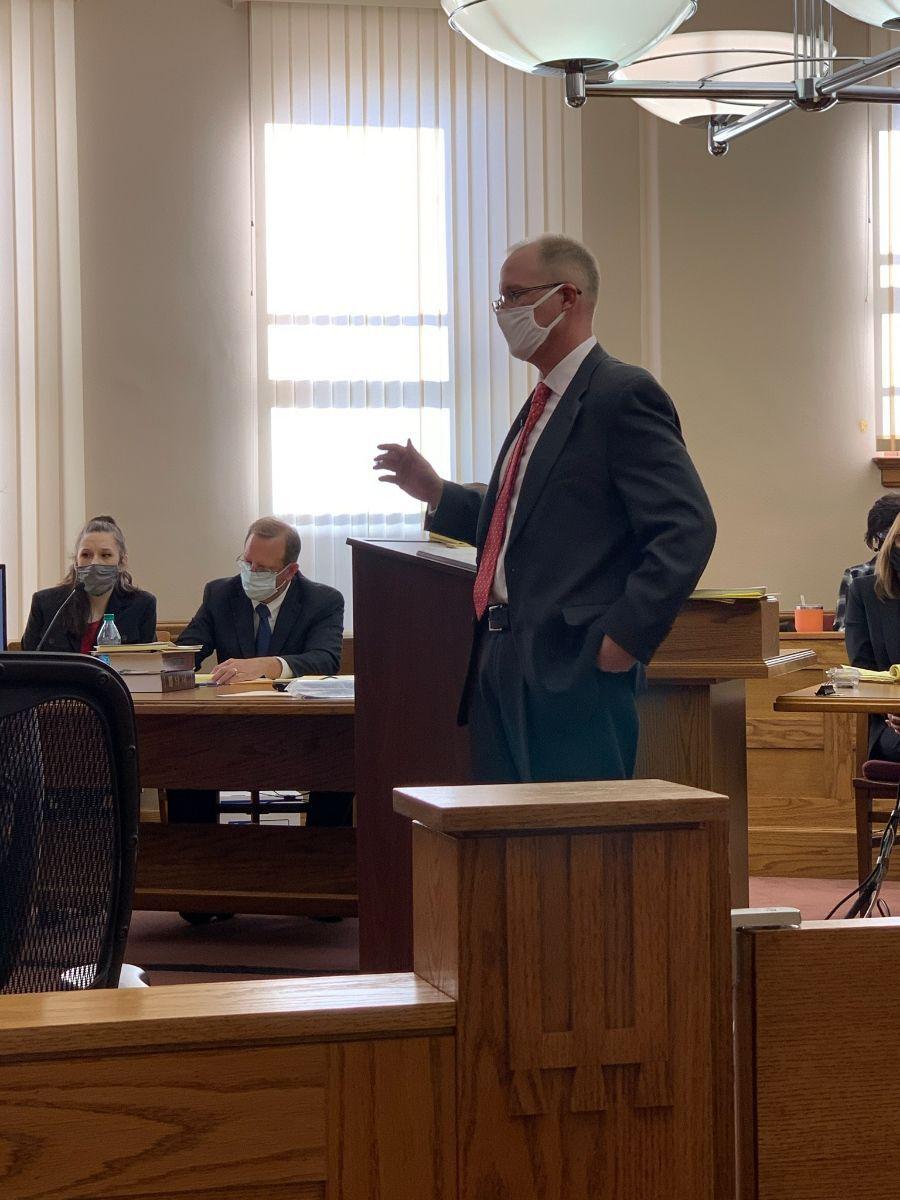 Boswell trial, 10.9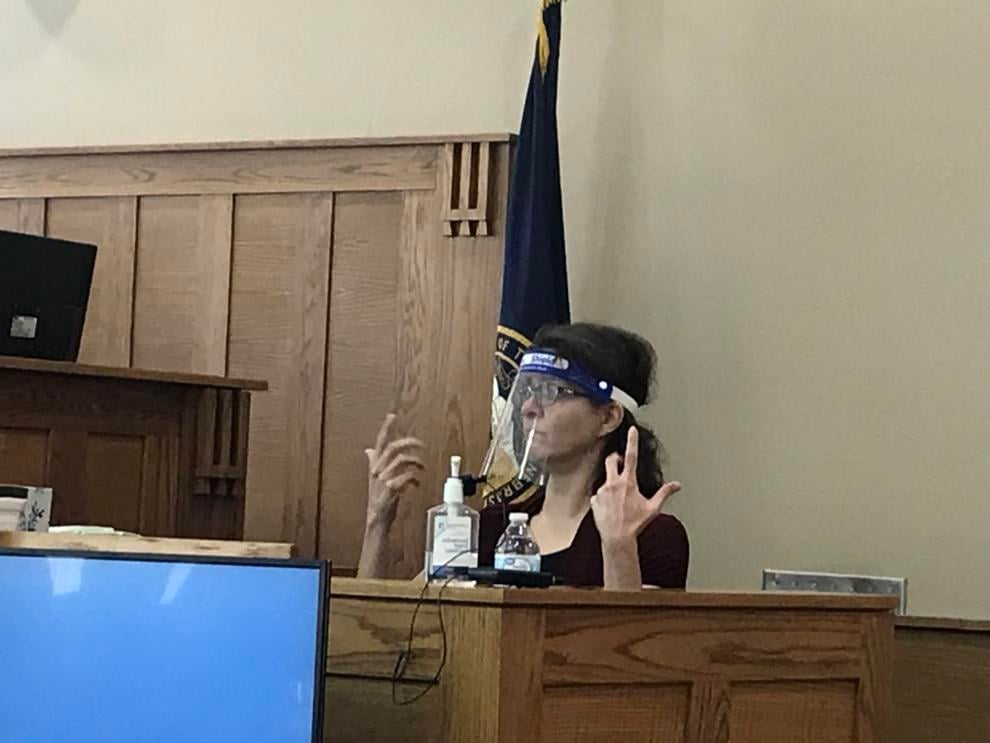 Boswell trial, 10.9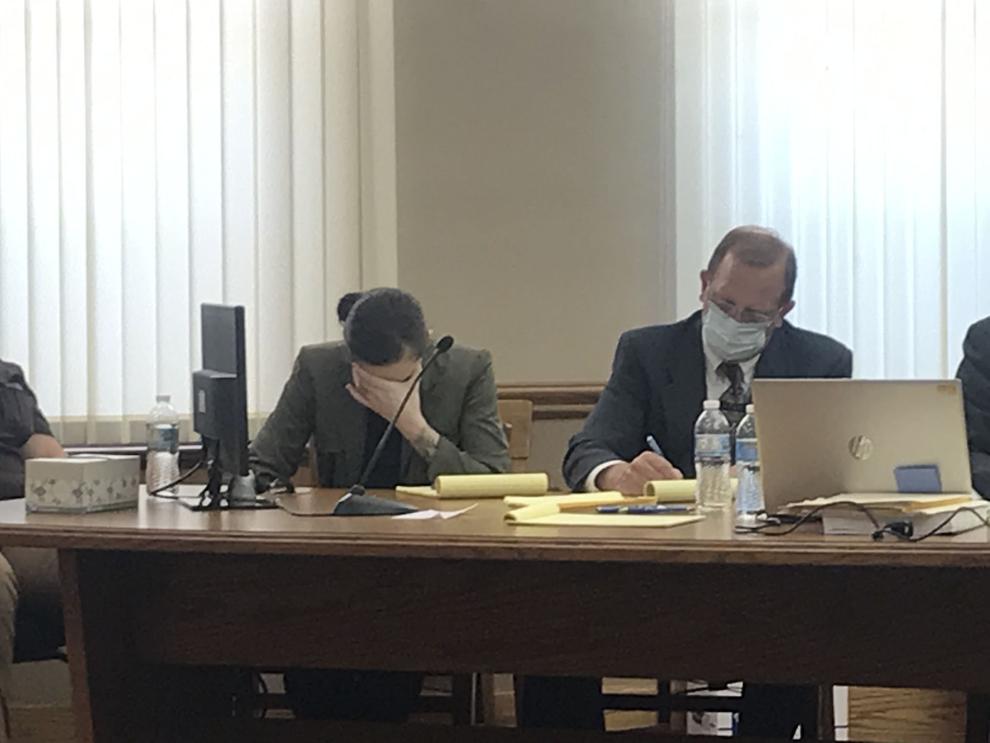 Boswell trial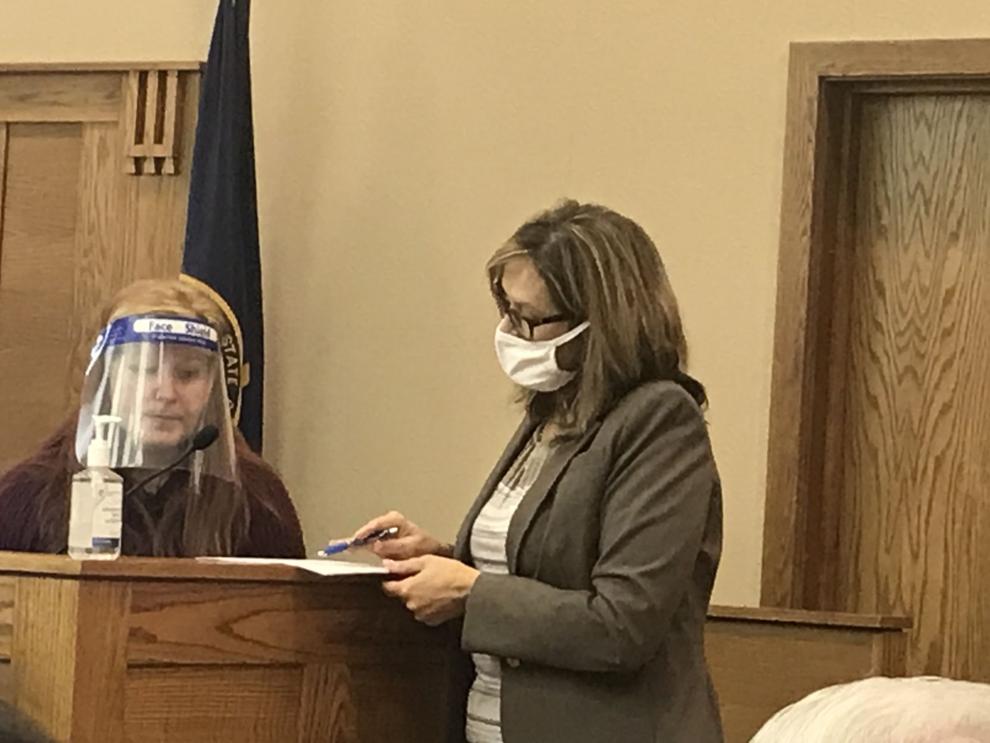 Boswell trial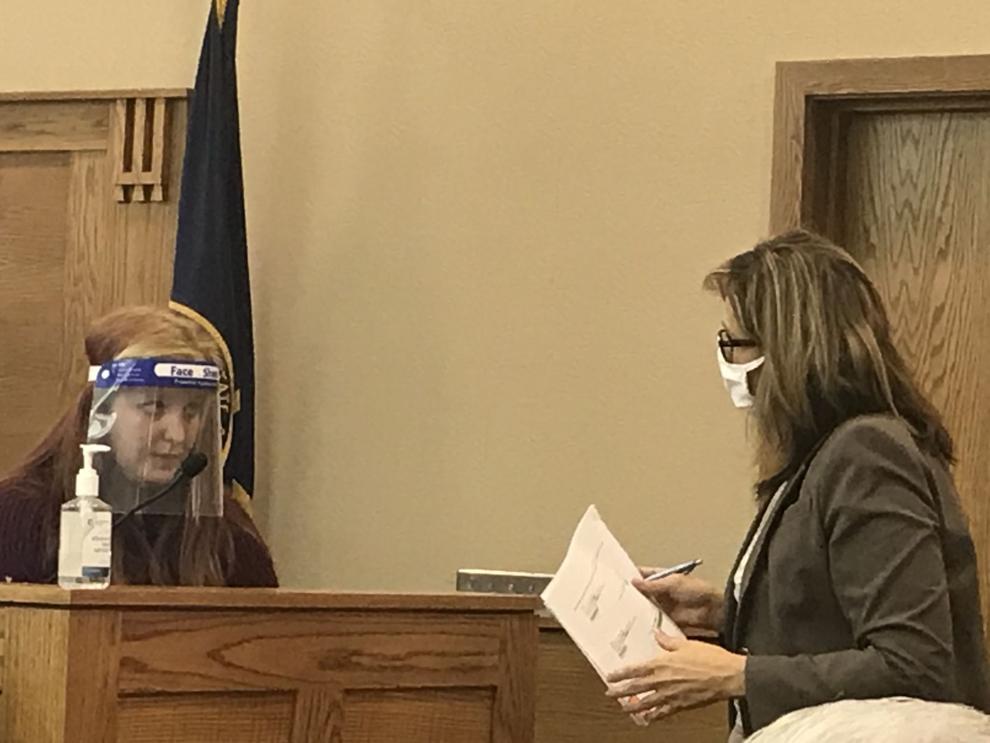 Boswell trial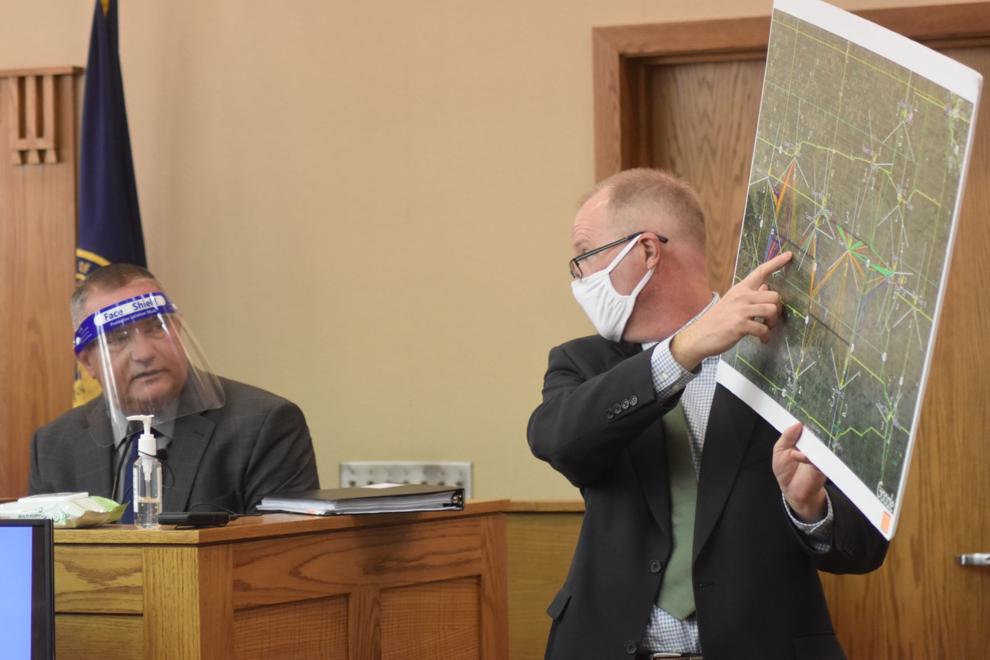 Boswell trial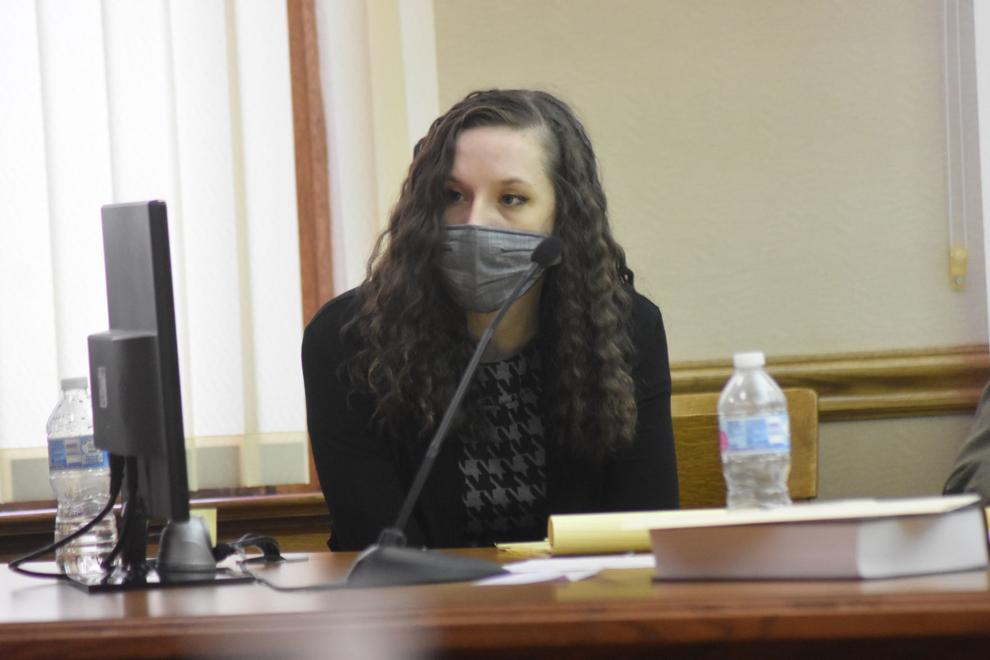 Bailey Boswell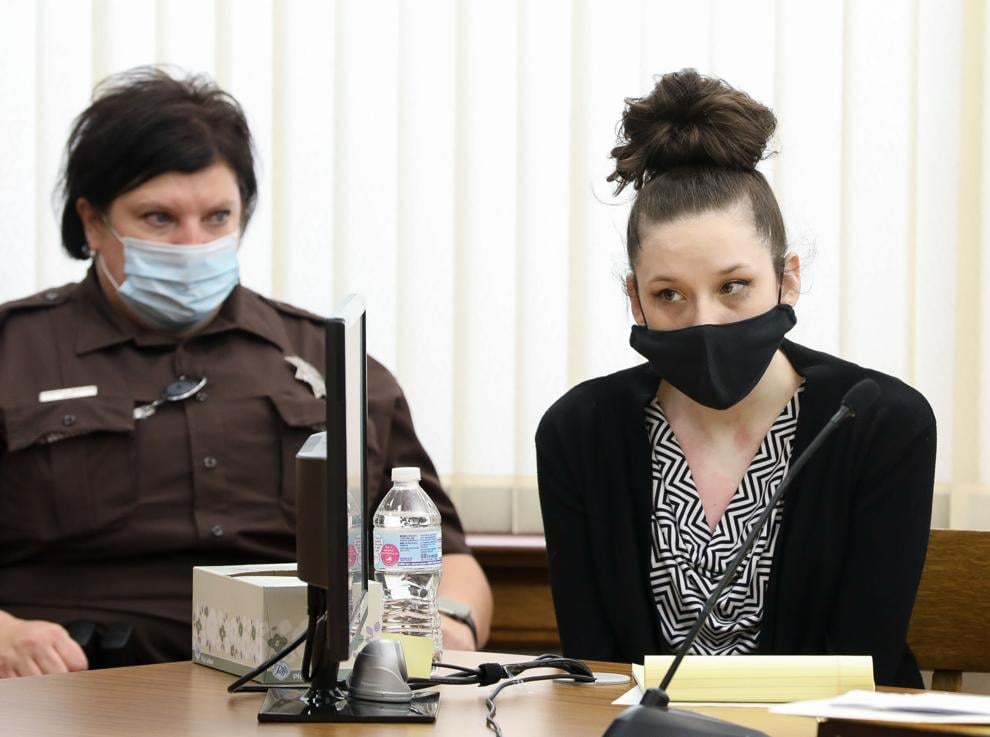 Bailey Boswell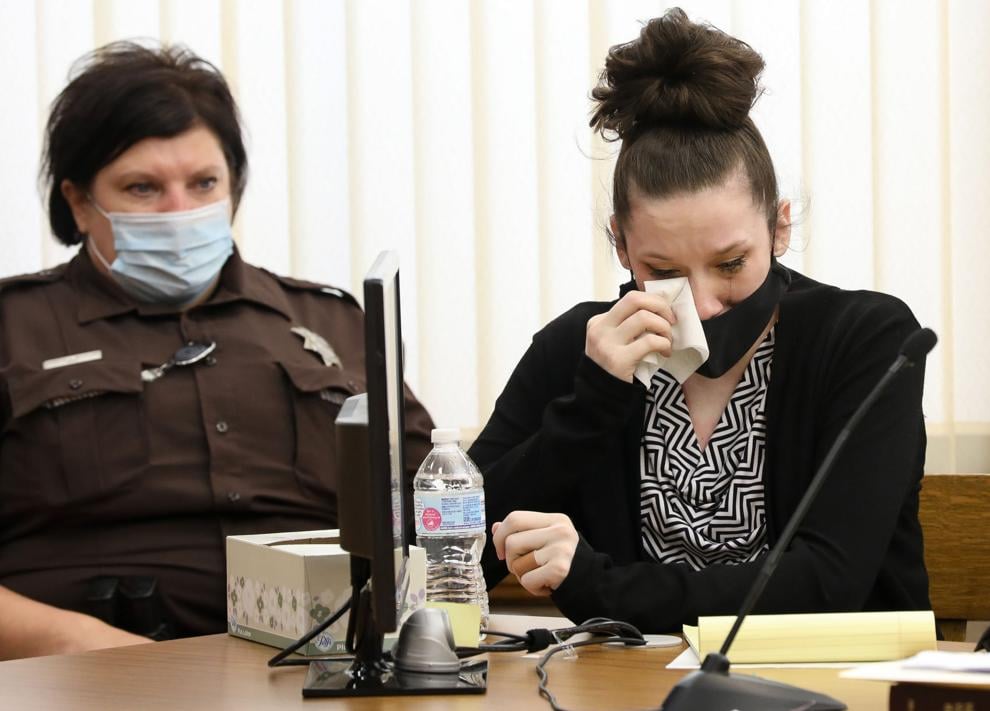 Bailey Boswell Trial, 9.25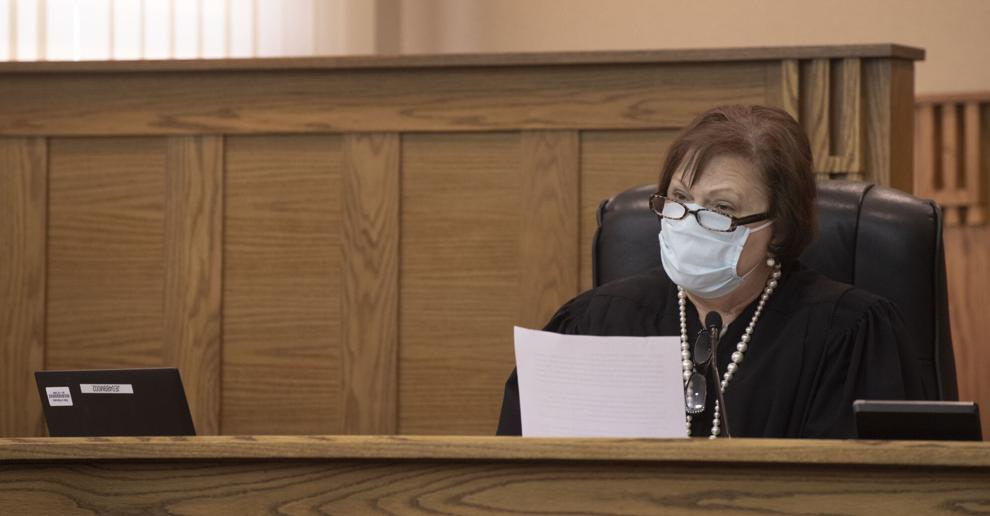 Bailey Boswell Trial, 9.25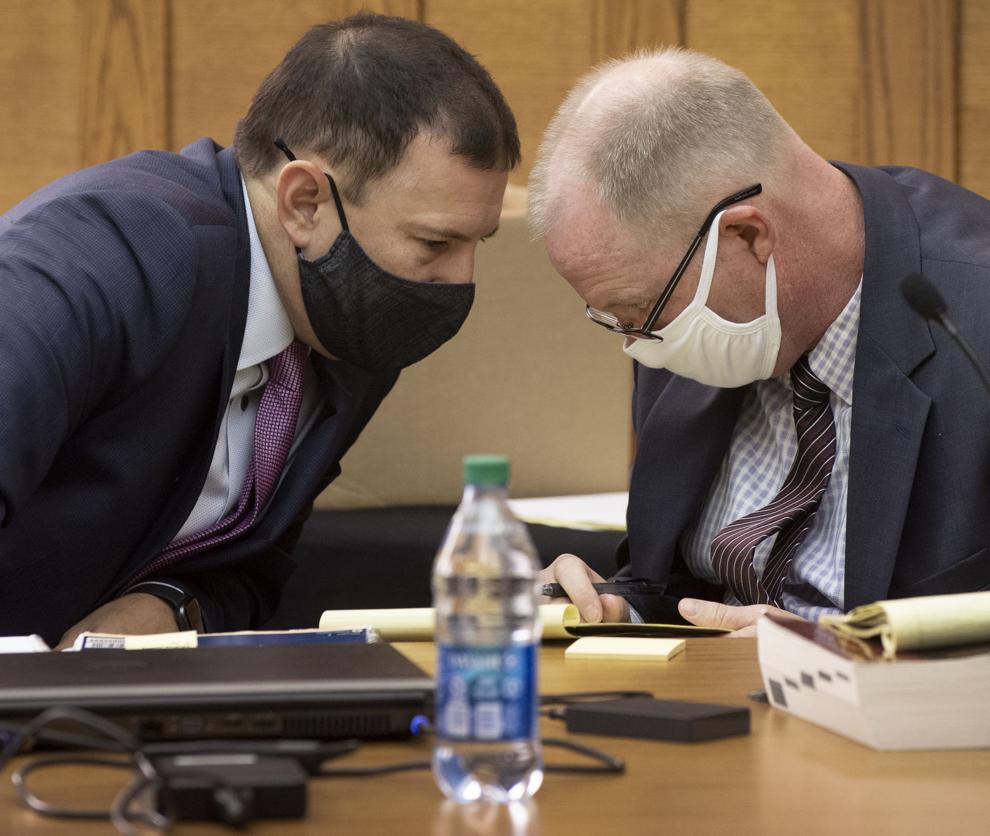 Bailey Boswell Trial, 9.25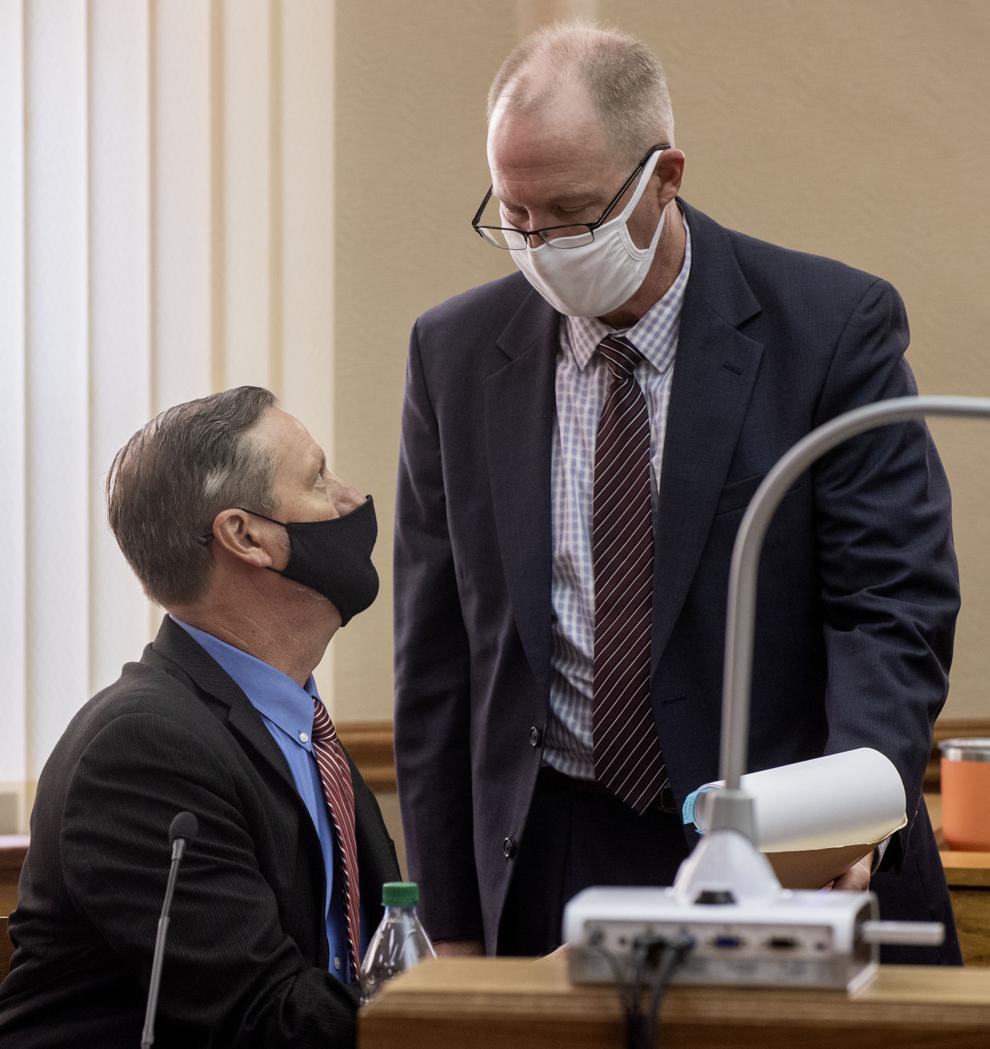 Bailey Boswell Trial, 9.25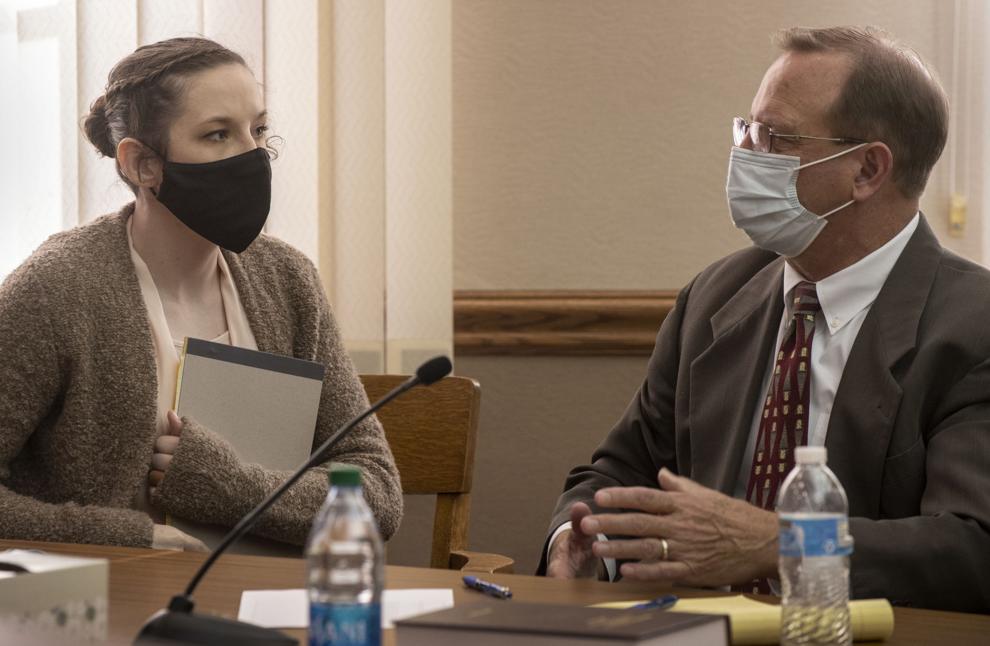 Bailey Boswell Trial, 9.25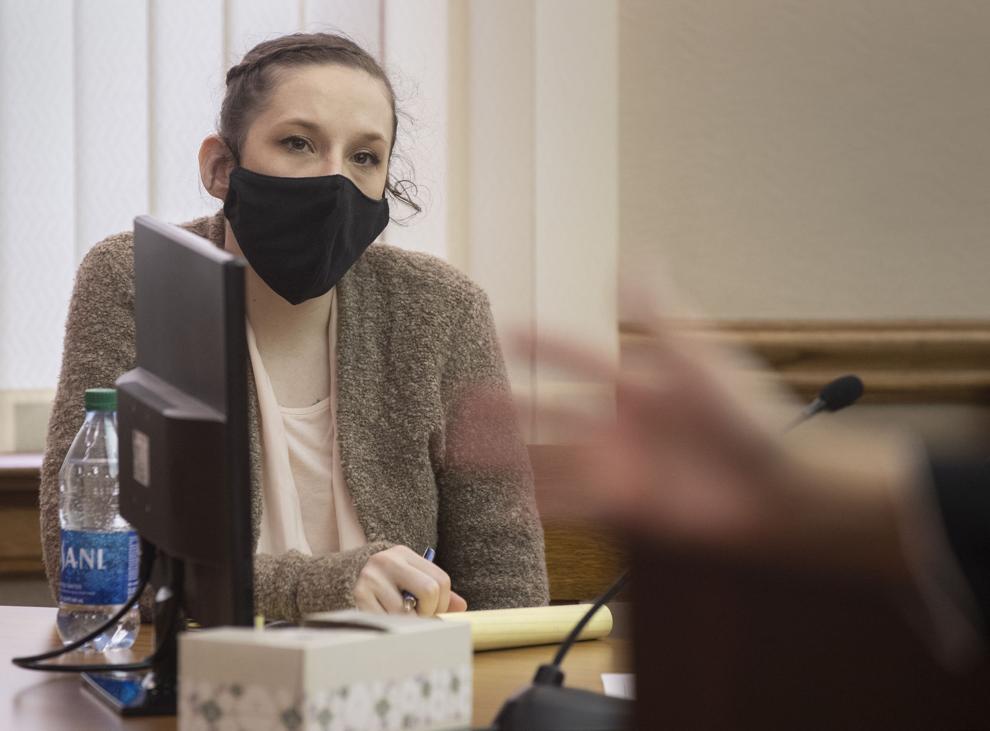 Bailey Boswell Trial, 9.25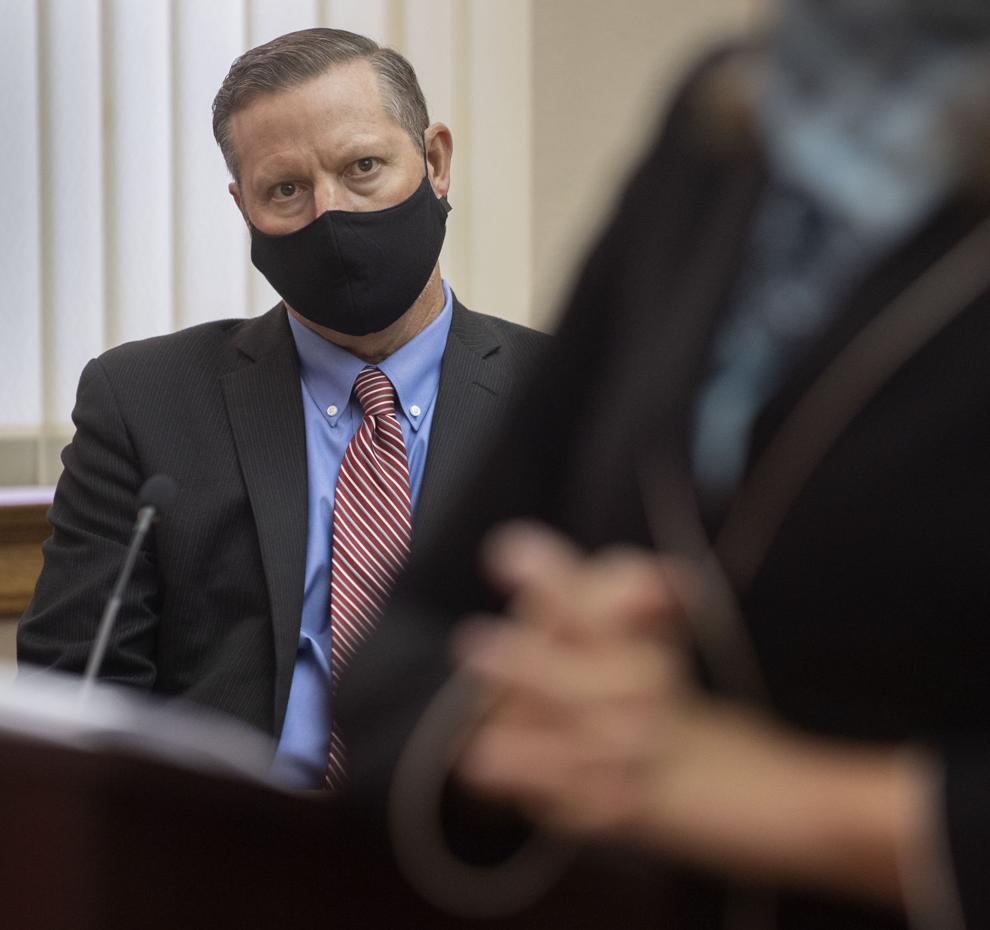 Bailey Boswell Trial, 9.25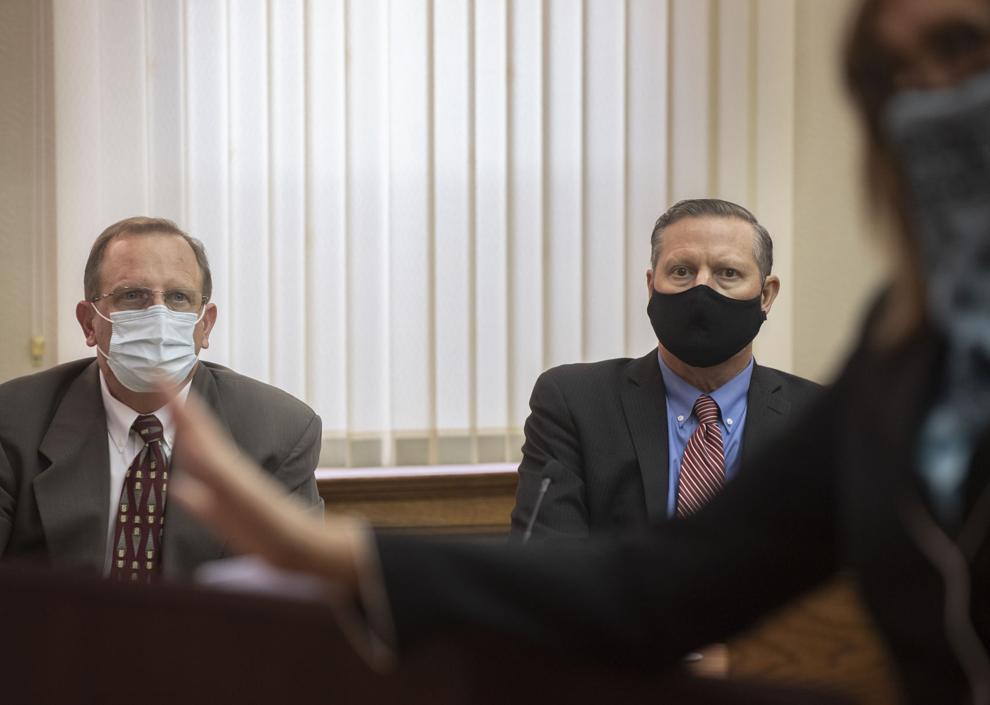 Bailey Boswell Trial, 9.25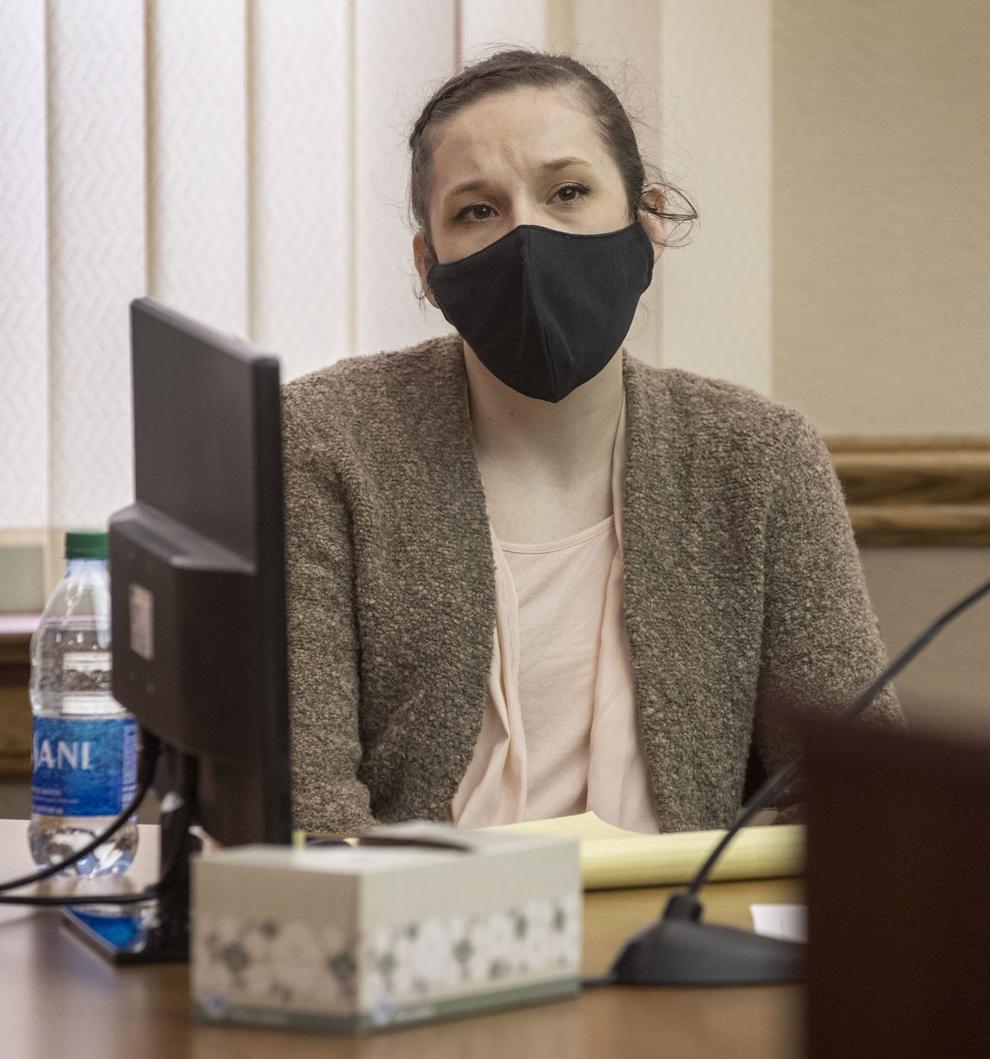 Bailey Boswell Trial, 9.25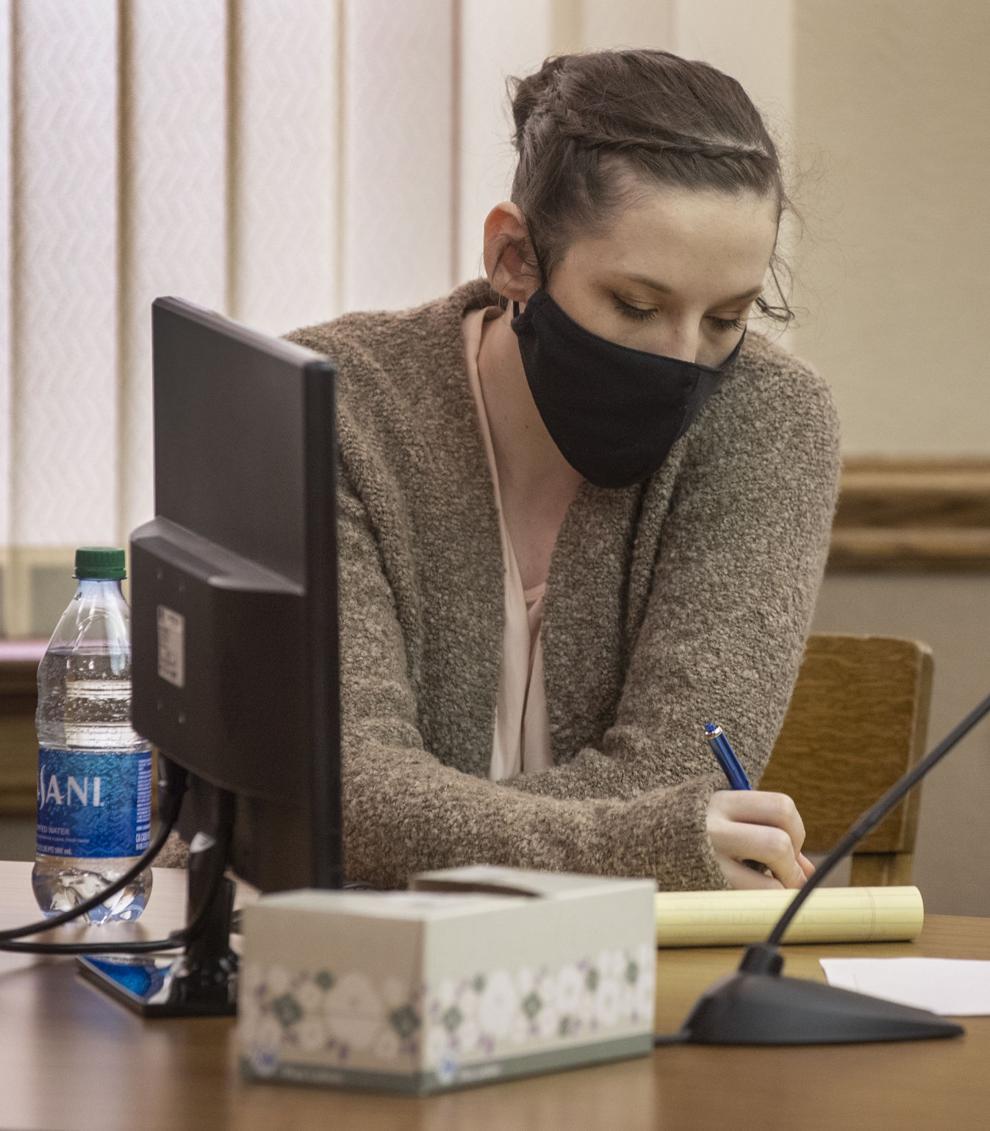 Bailey Boswell Trial, 9.25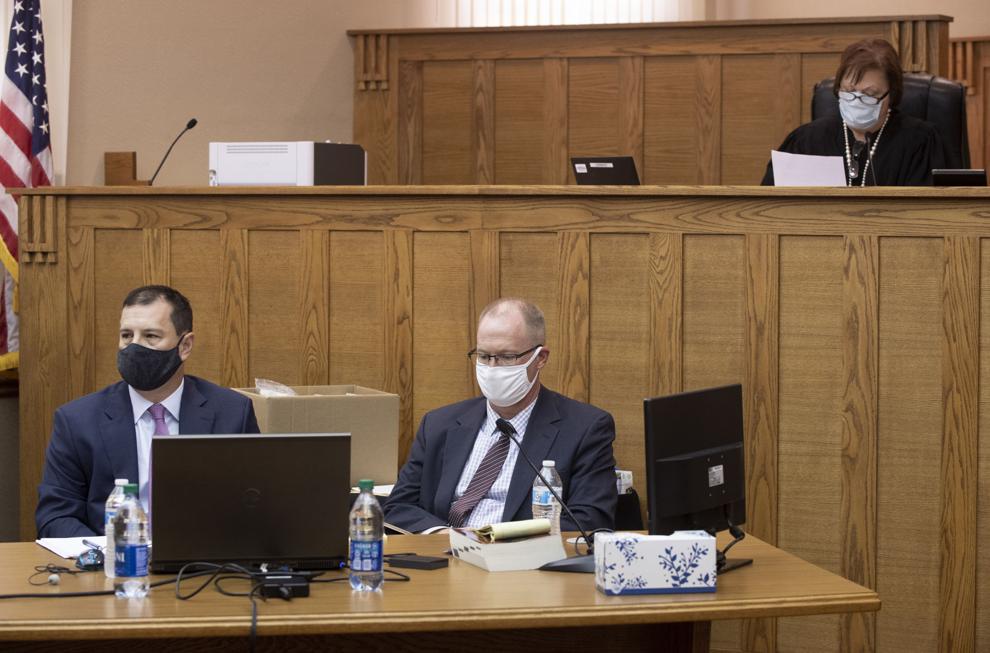 Bailey Boswell Trial, 9.25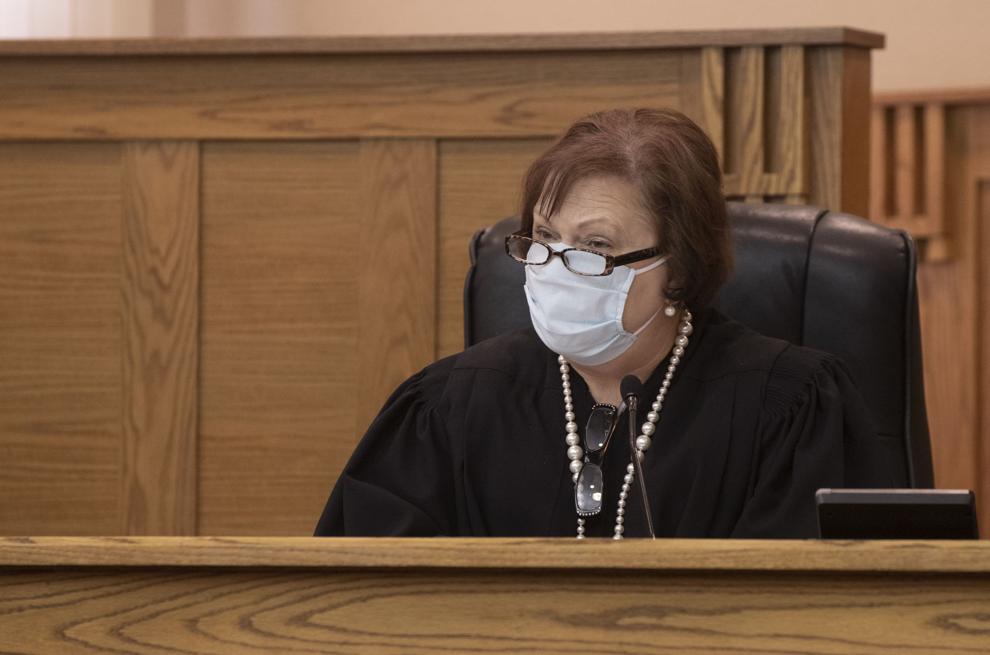 Bailey Boswell Trial, 9.25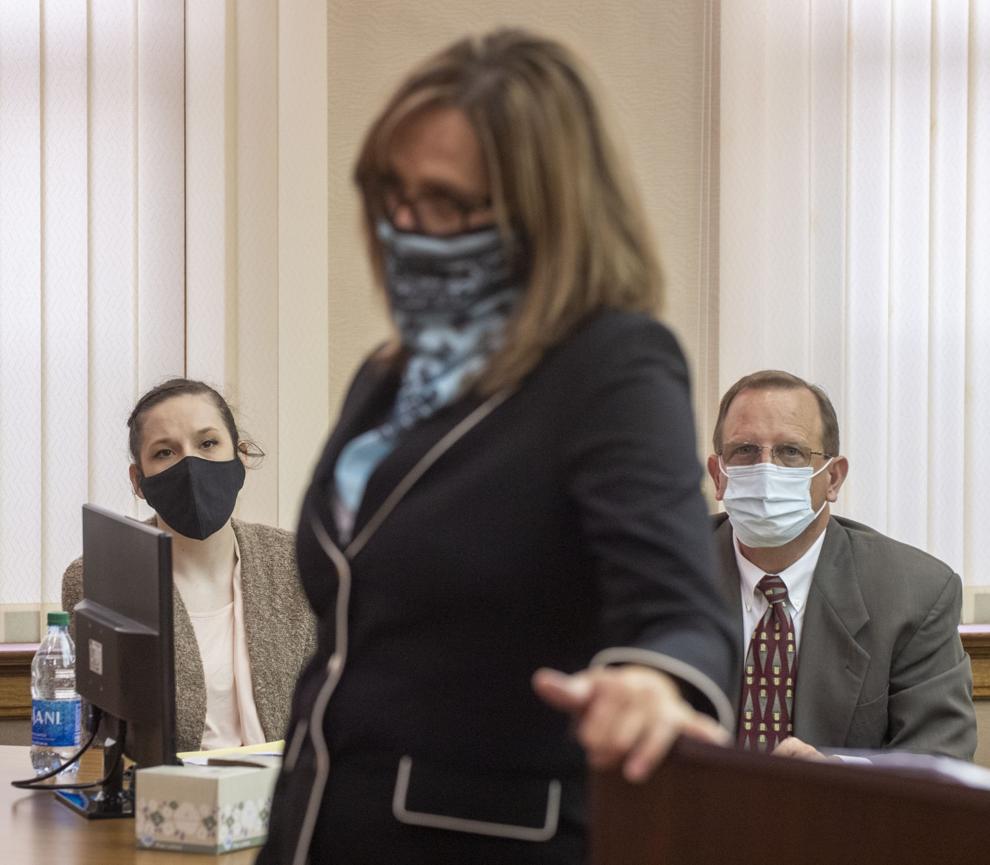 Bailey Boswell Trial, 9.25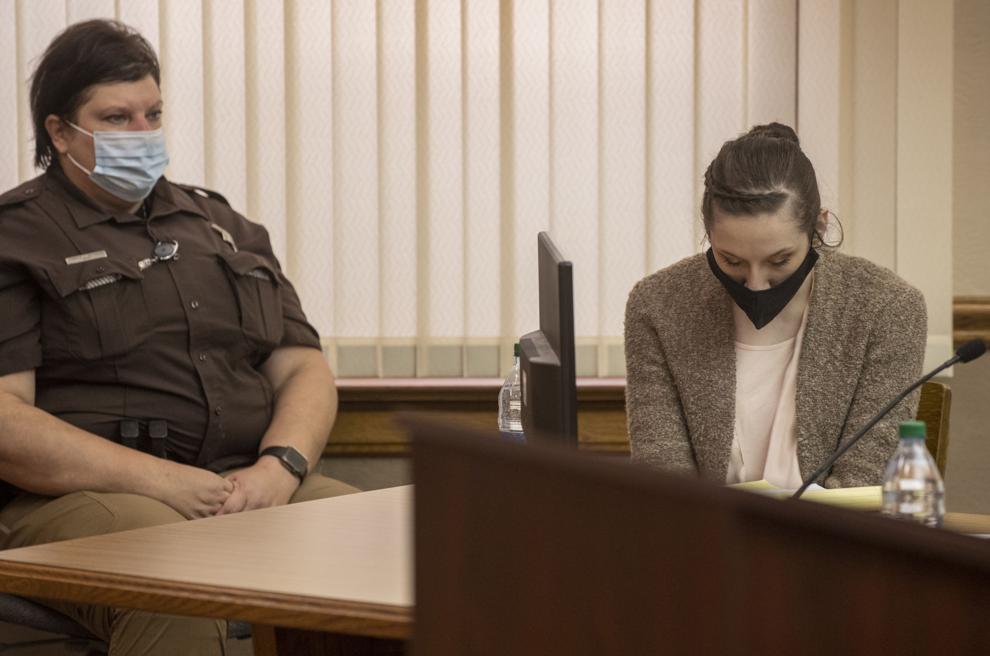 Bailey Boswell Trial, 9.25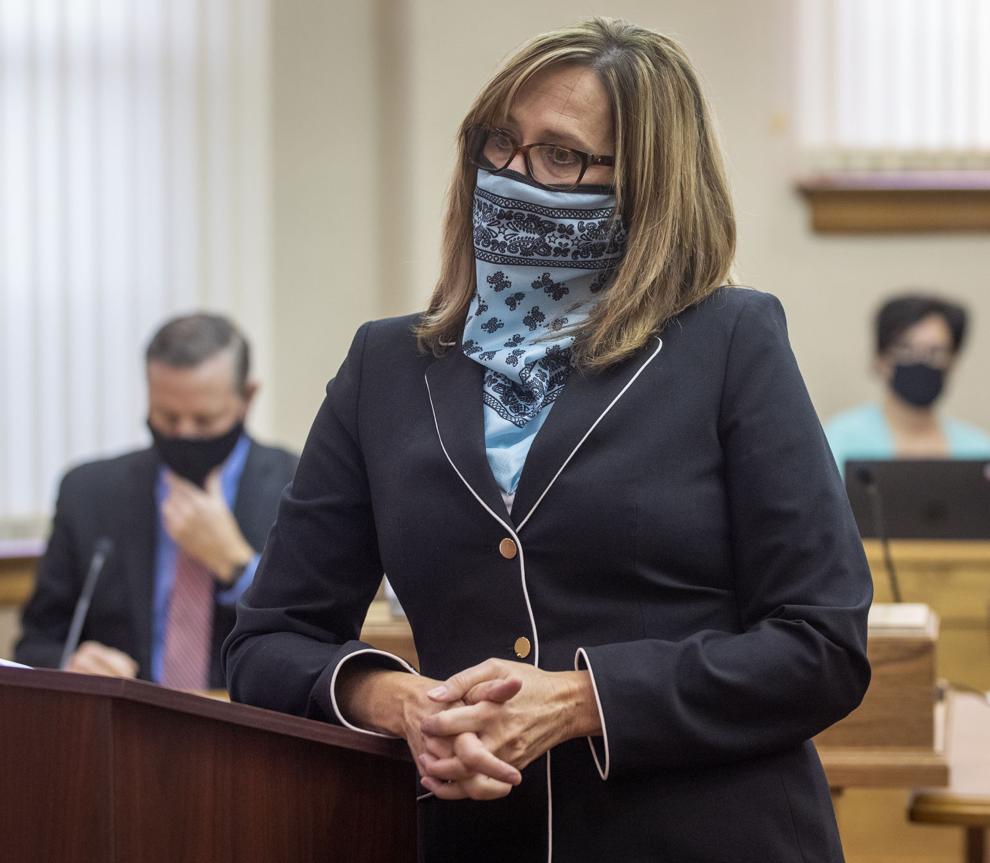 Bailey Boswell Trial, 9.25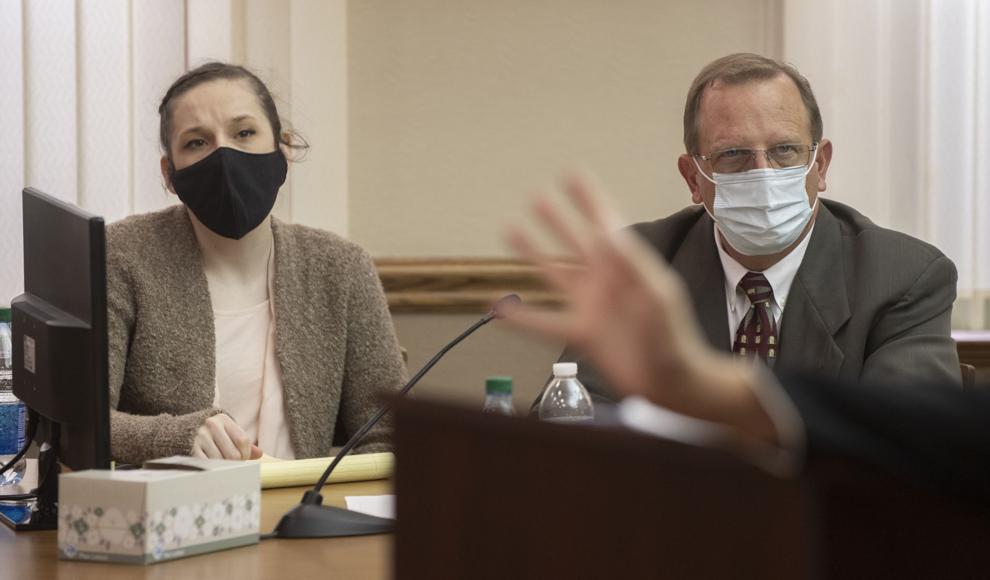 Bailey Boswell Trial, 9.25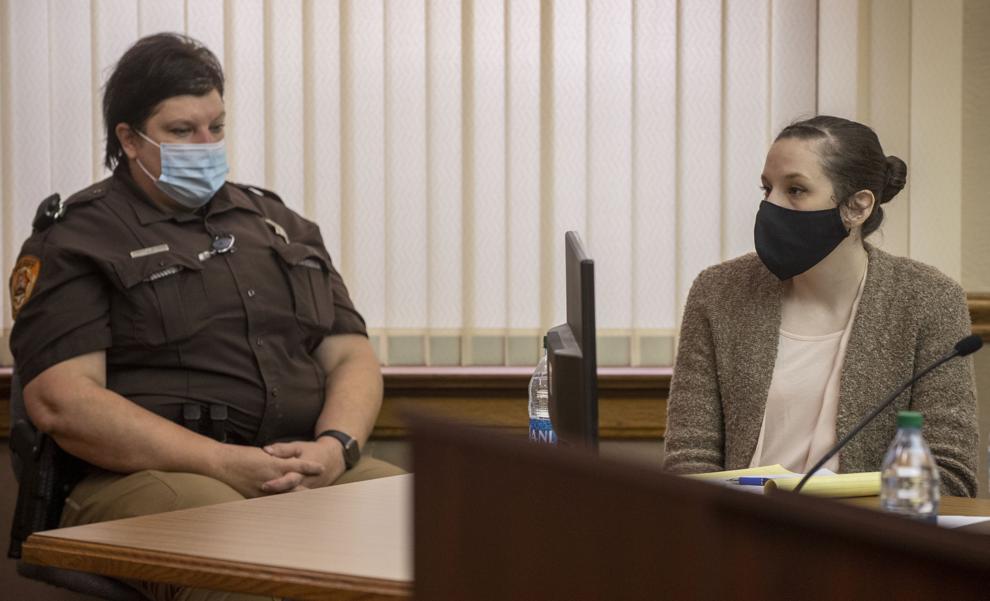 Photos from Aubrey Trail's trial
Photos: Aubrey Trail in court
Aubrey Trail Trial, 7.10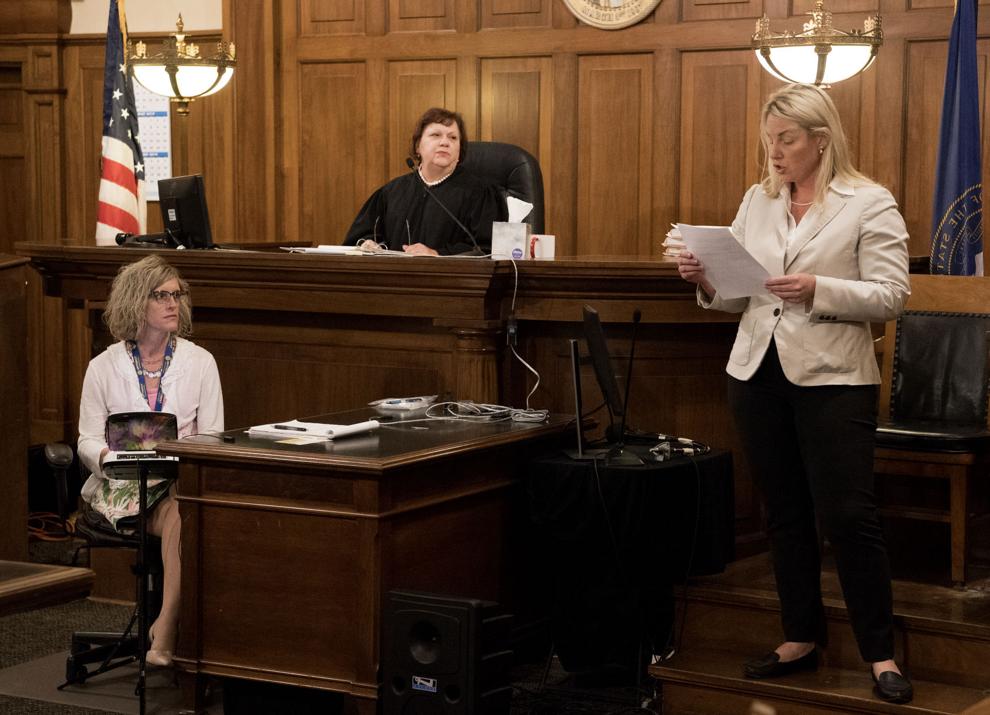 Aubrey Trail Trial, 7.10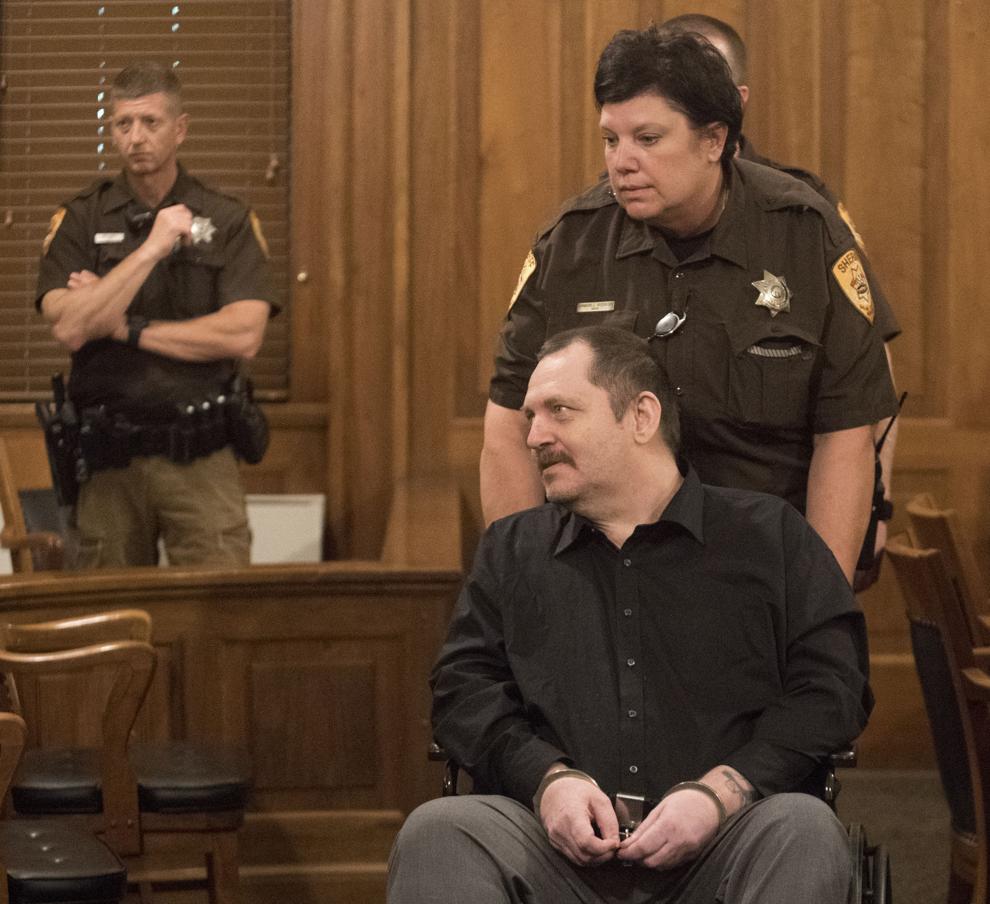 Aubrey Trail Trial, 7.10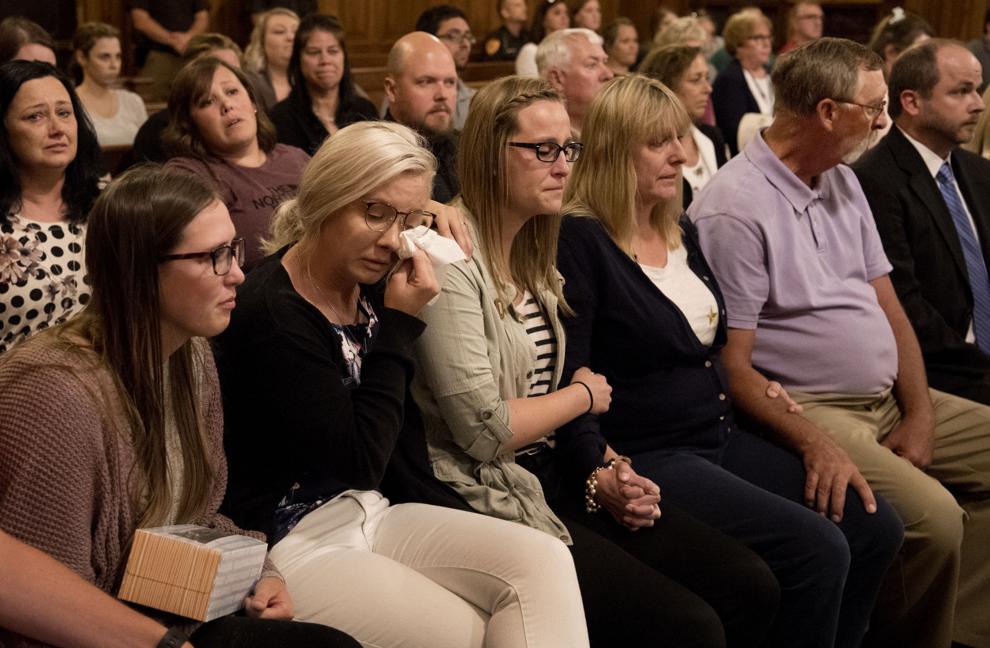 Aubrey Trail Trial, 7.10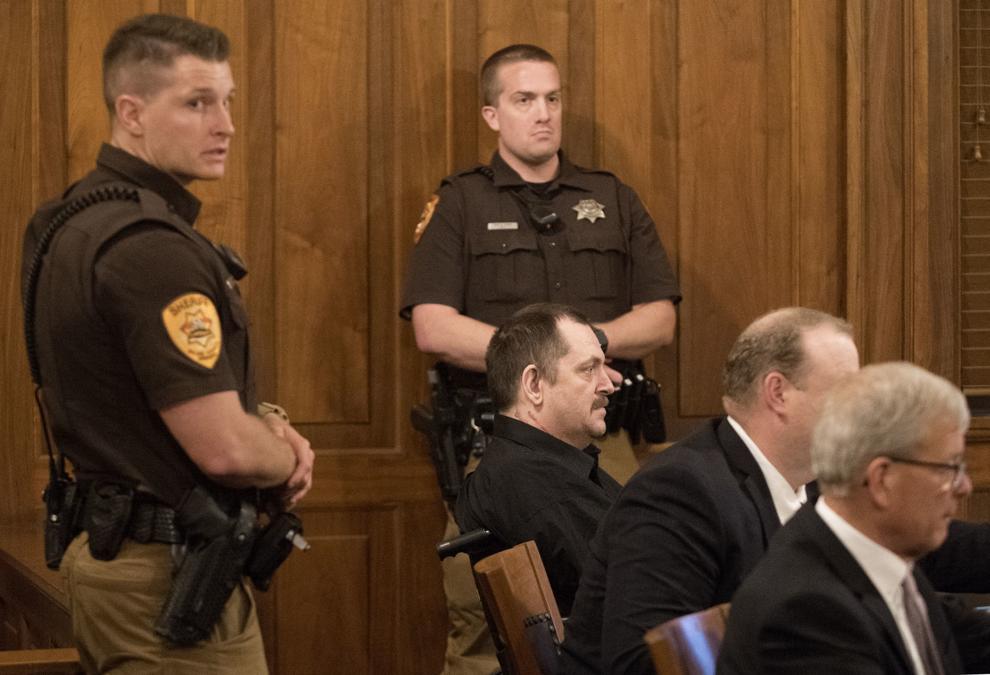 Aubrey Trail Trial, 7.10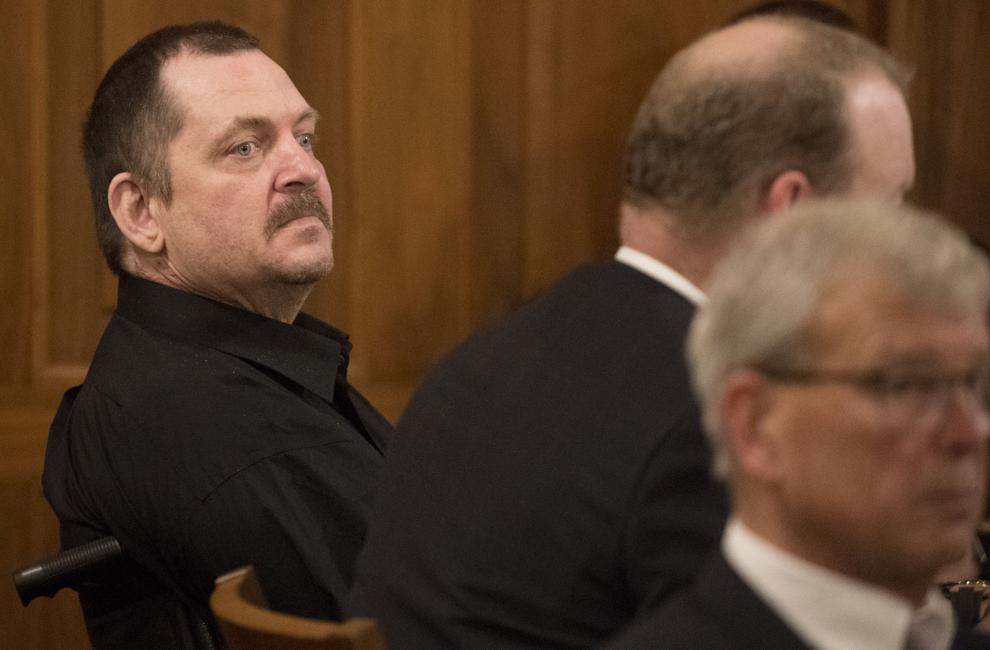 Aubrey Trail Trial, 7.10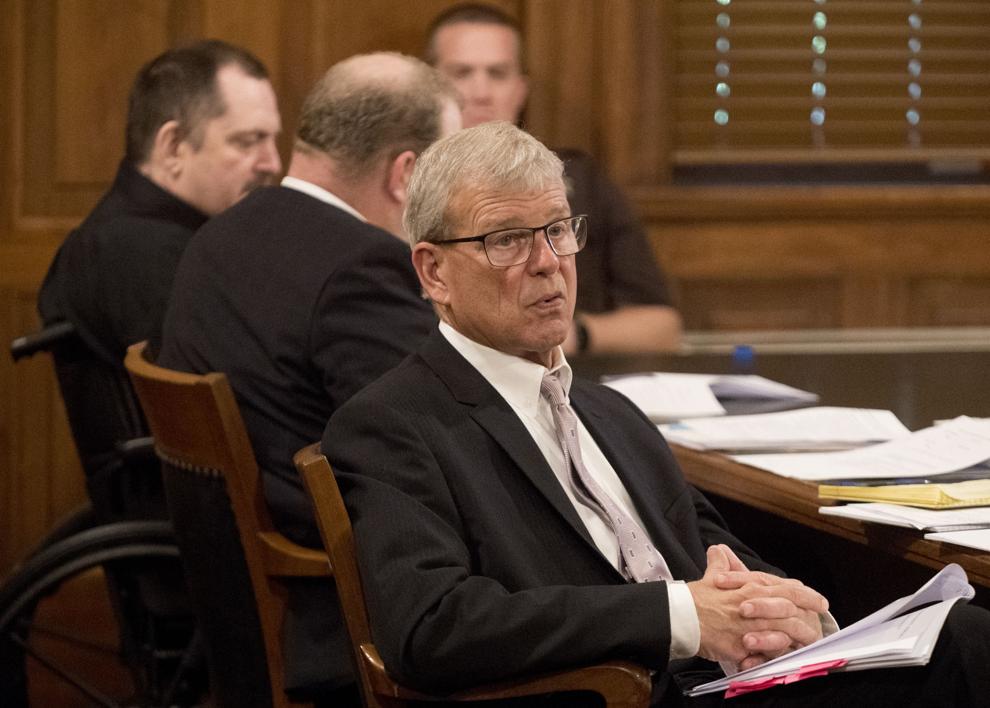 Aubrey Trail Trial, 7.10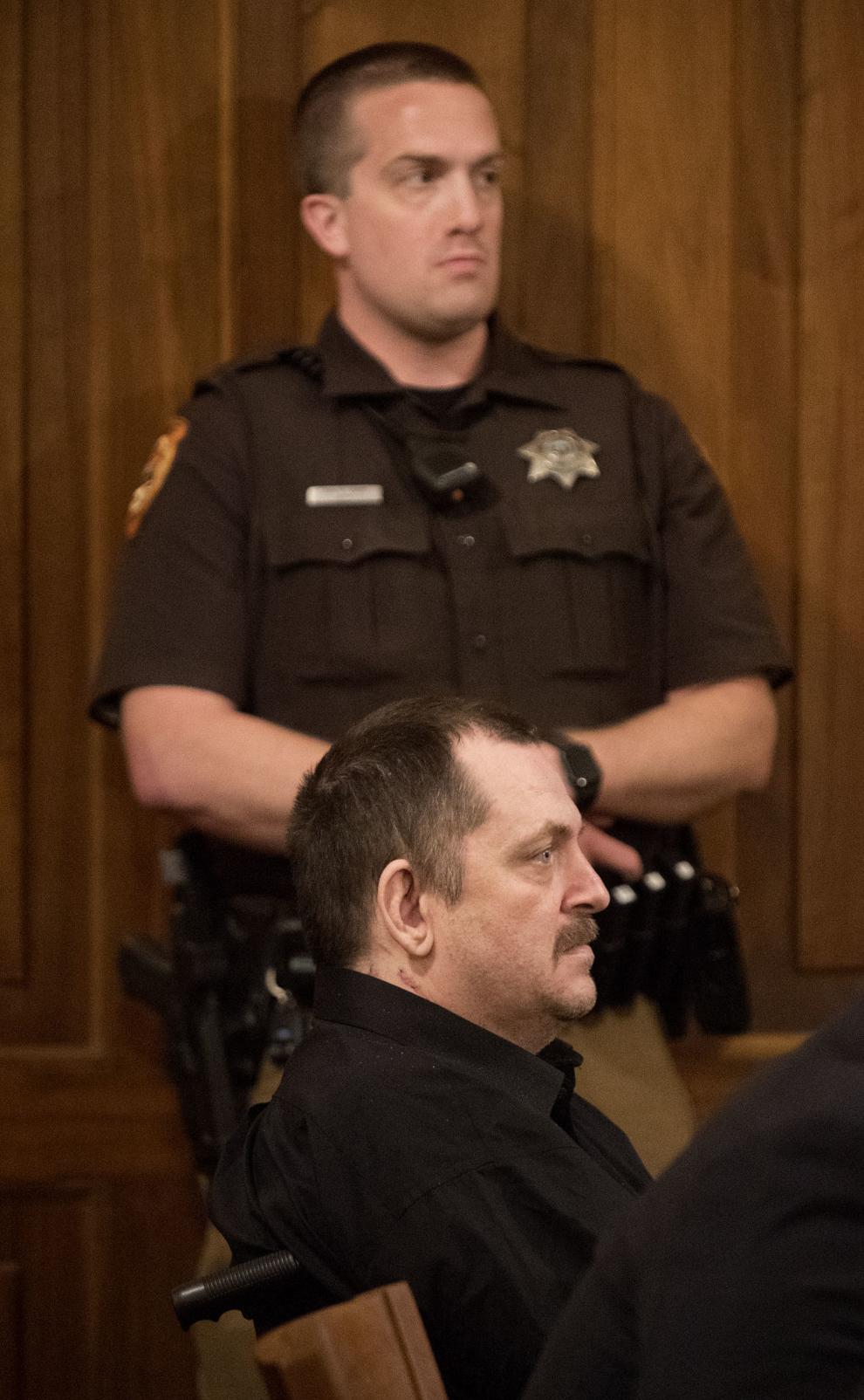 Aubrey Trail Trial, 7.10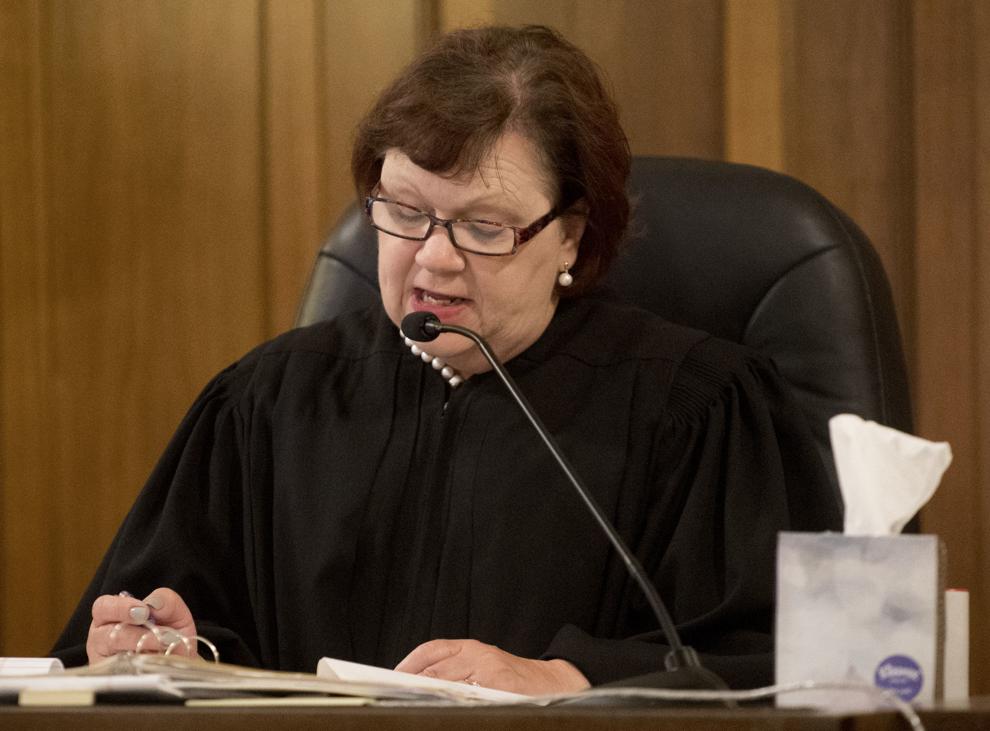 Aubrey Trail Trial, 7.10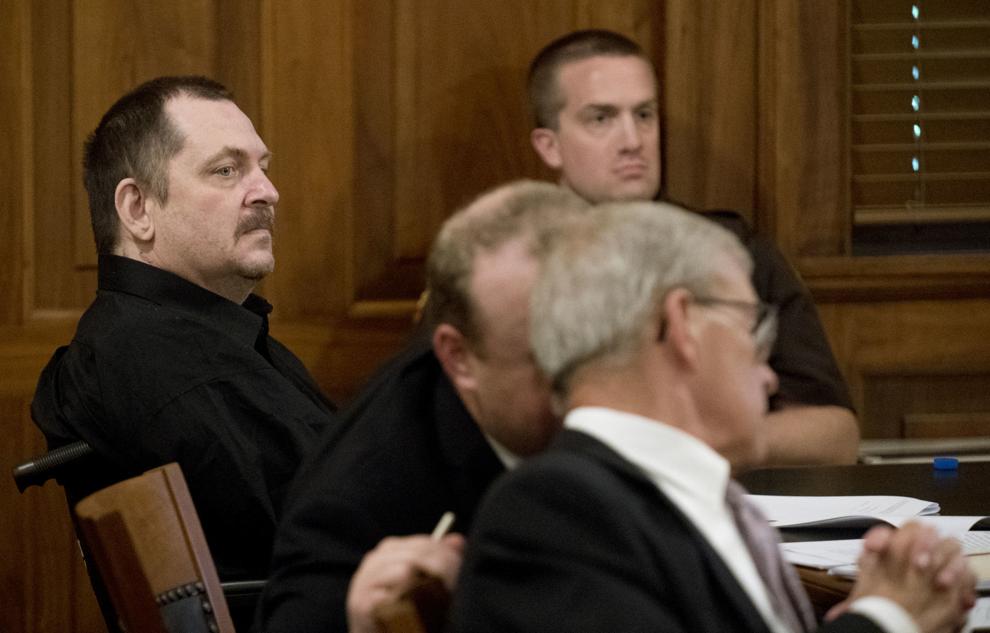 Aubrey Trail trial, 7.9.19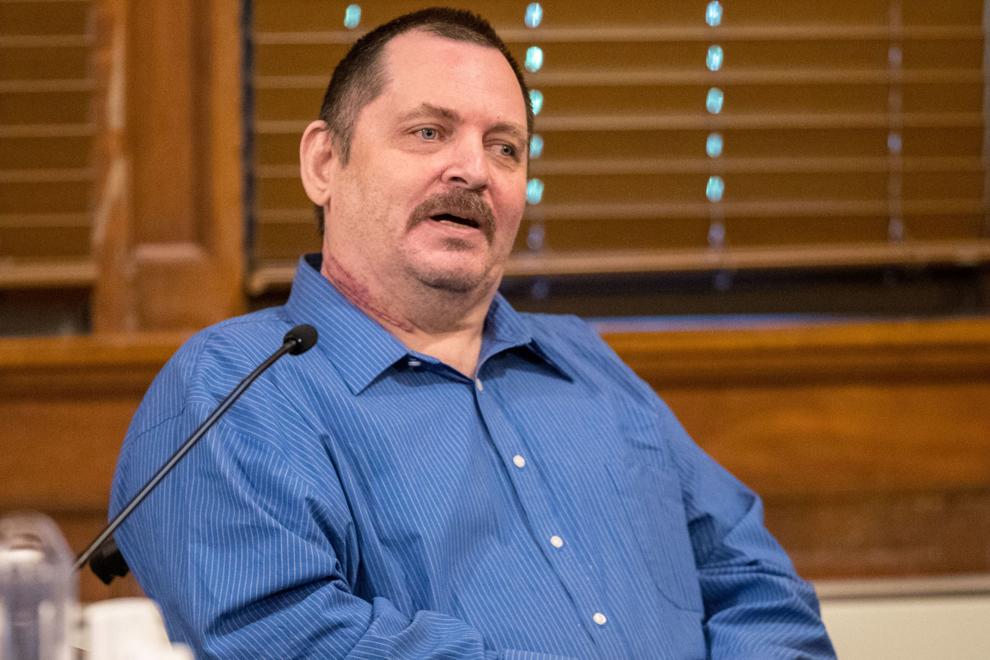 Aubrey Trail trial, 7.9.19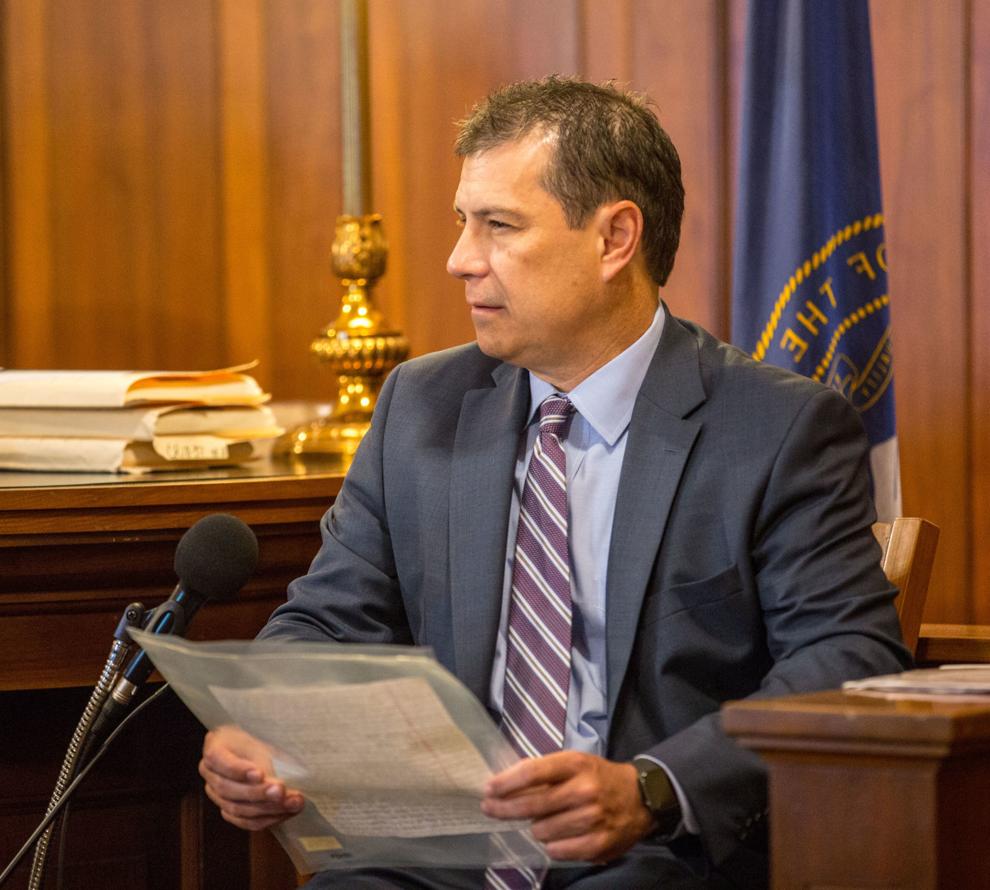 Aubrey Trail trial, 7.9.19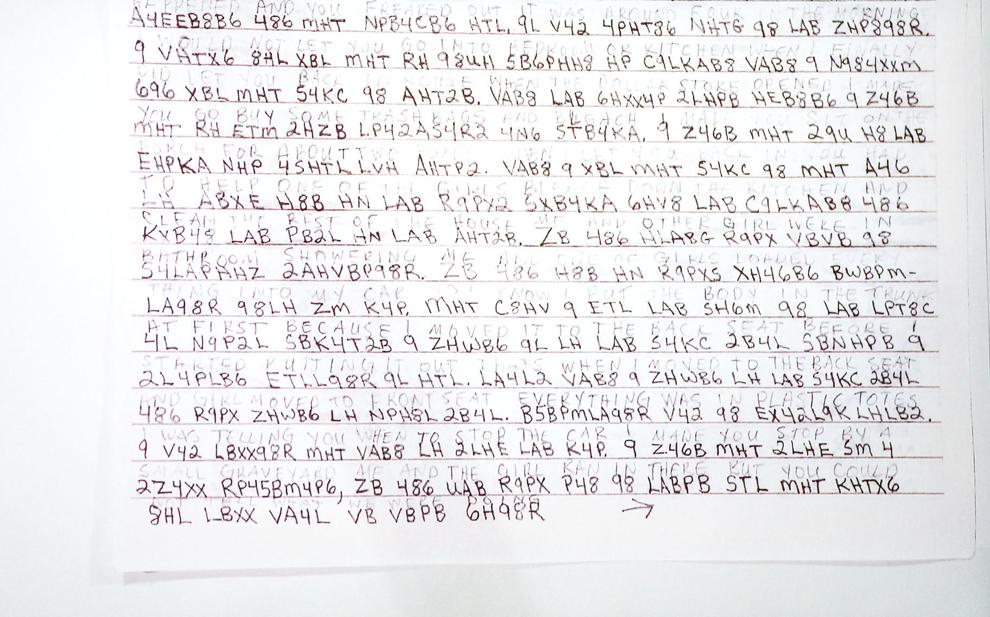 Aubrey Trail trial, 7.9.19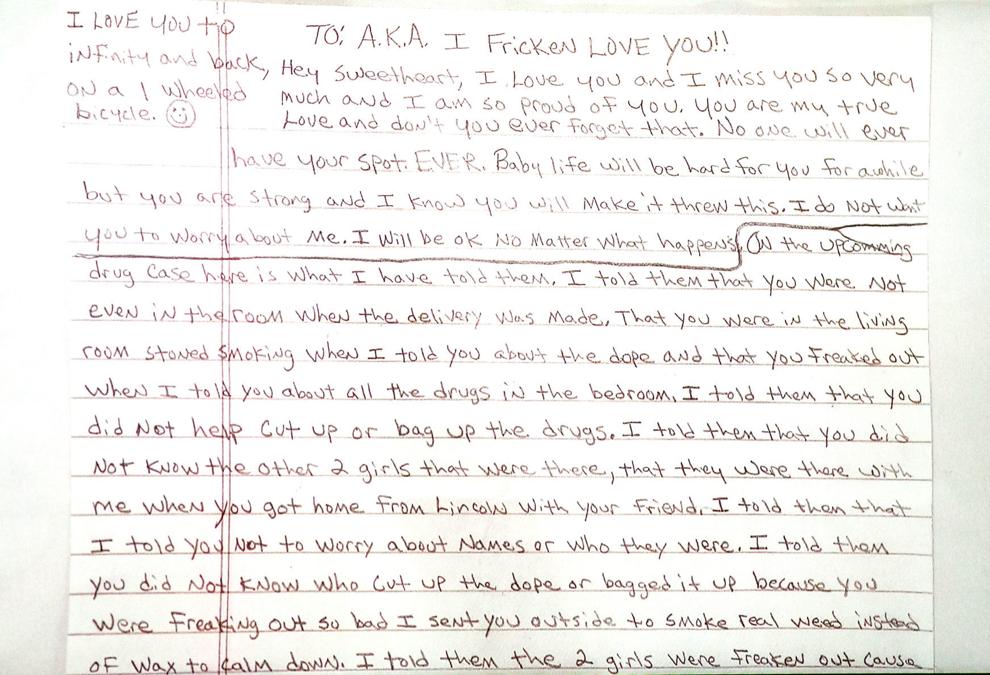 Aubrey Trail trial, 7.9.19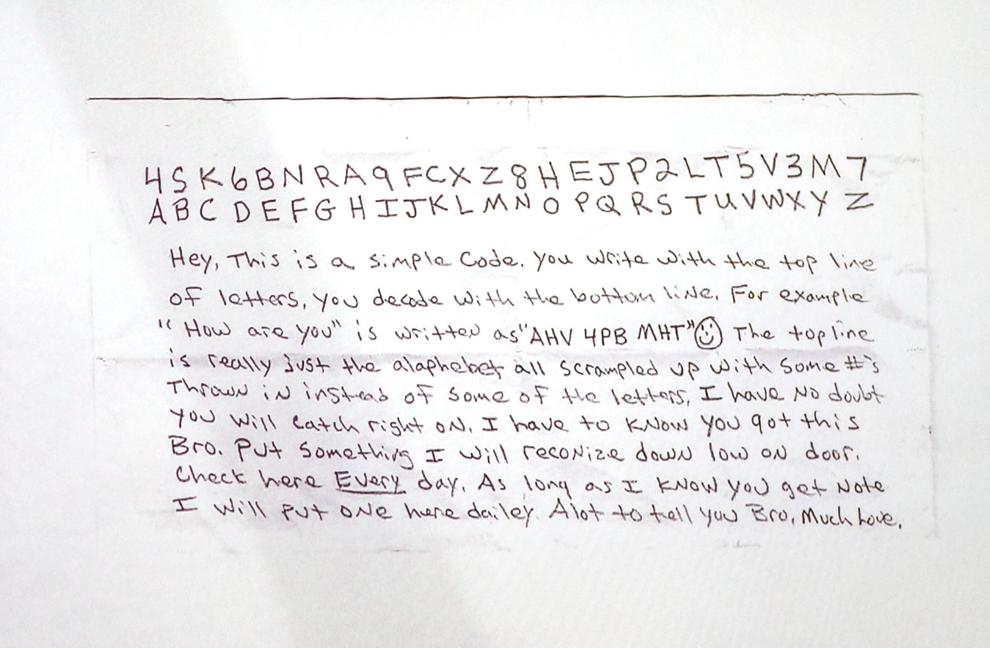 Aubrey Trail trial, 7.9.19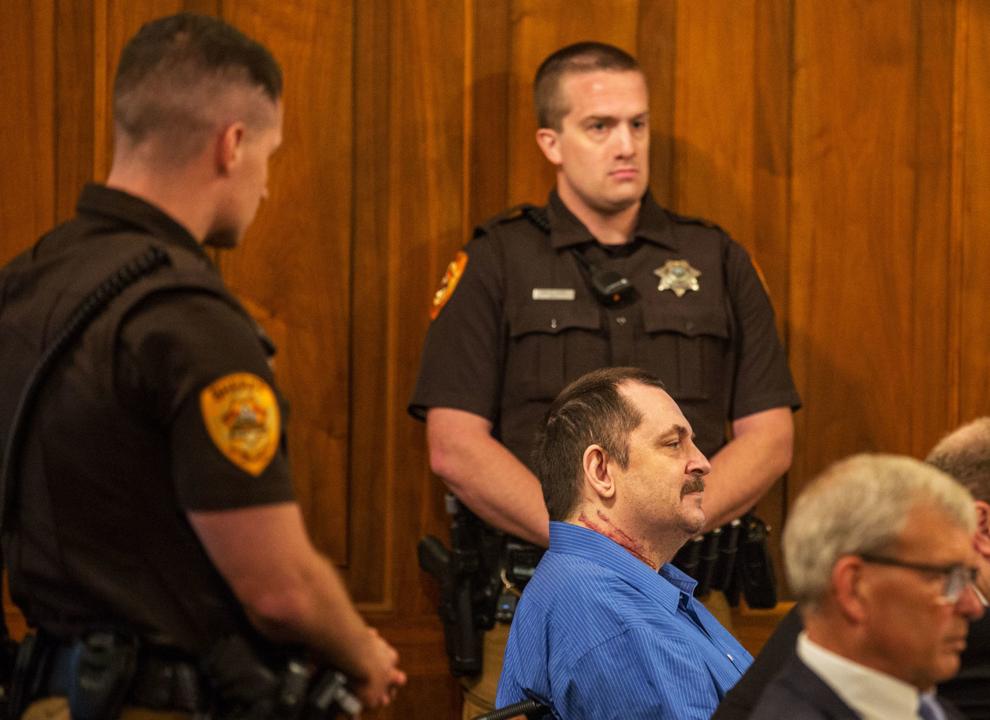 Aubrey Trail trial, 7.9.19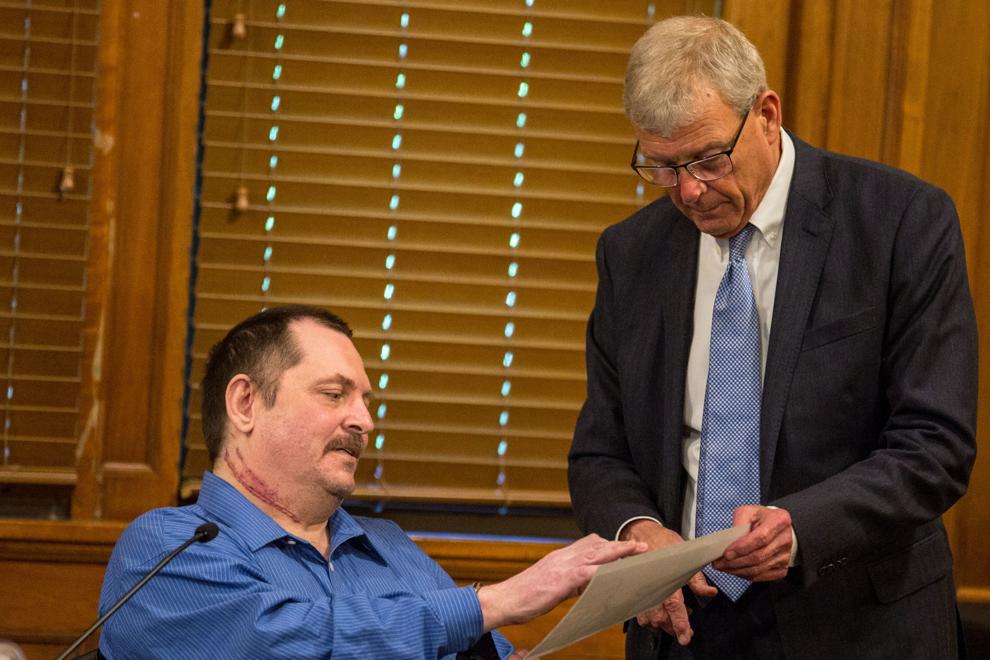 Aubrey Trail trial, 7.9.19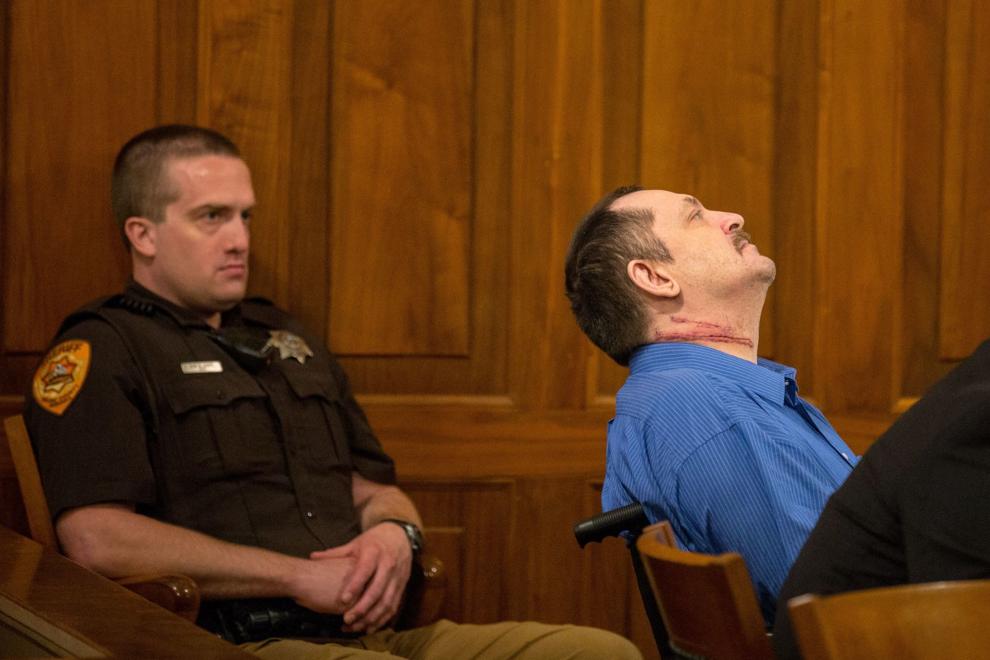 Aubrey Trail Trial, 6.28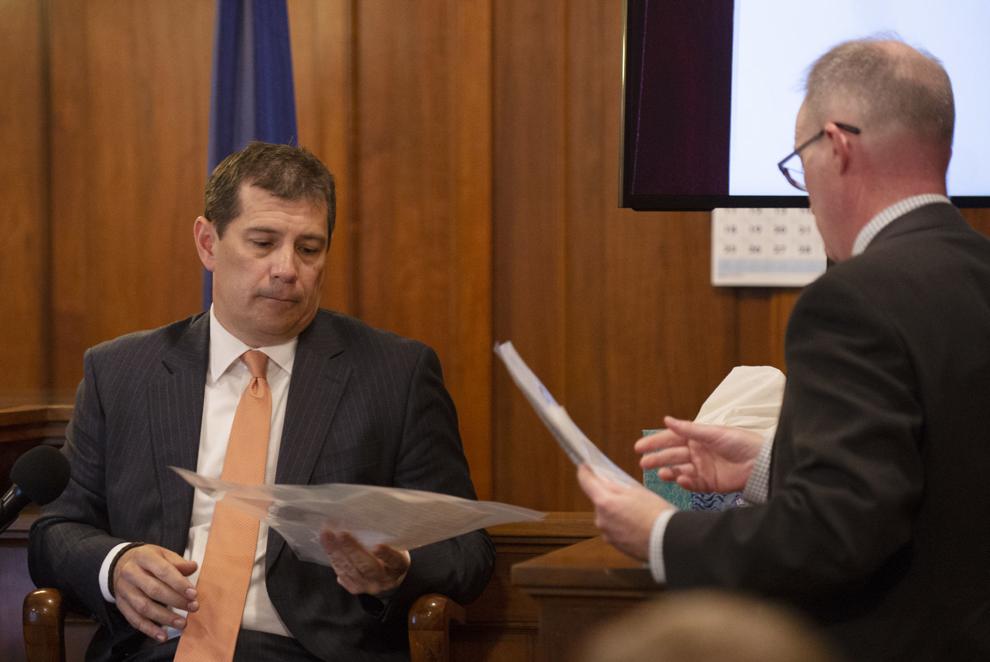 Aubrey Trail Trial, 6.28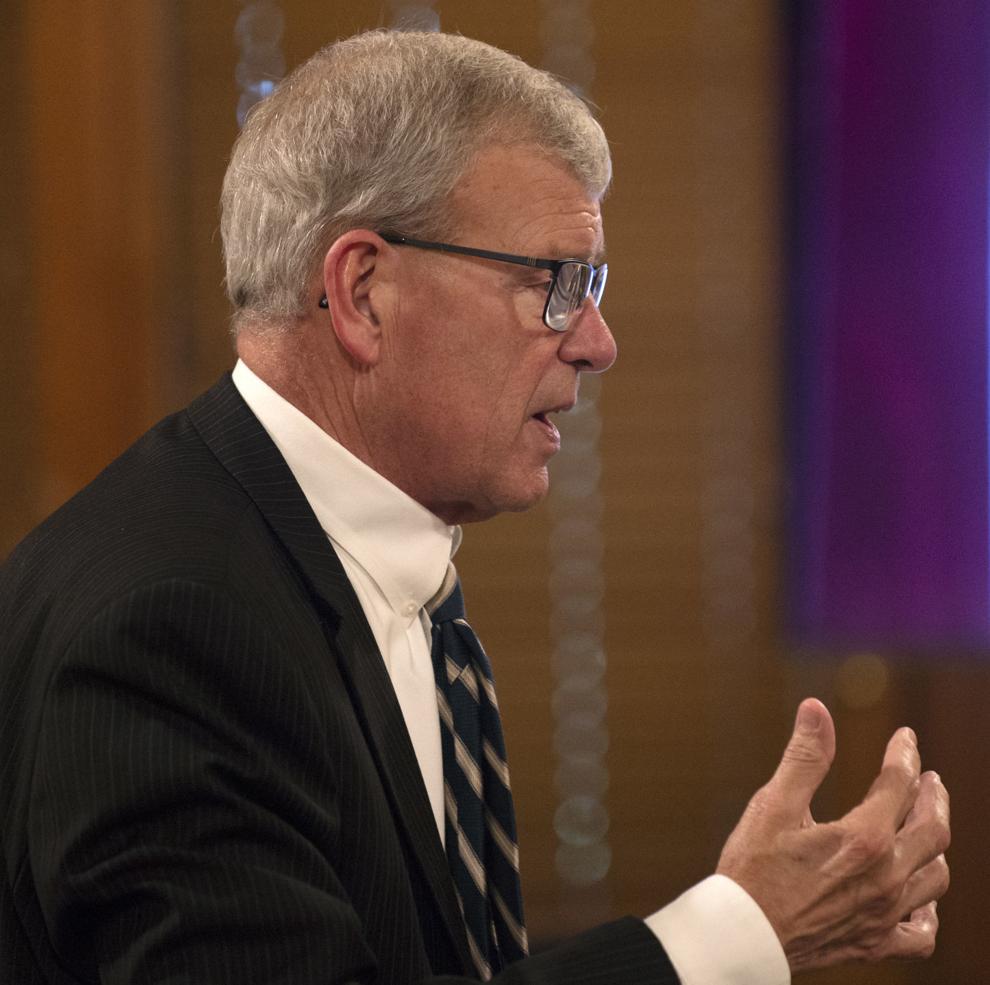 Aubrey Trail Trial, 6.28
Aubrey Trail Trial, 6.28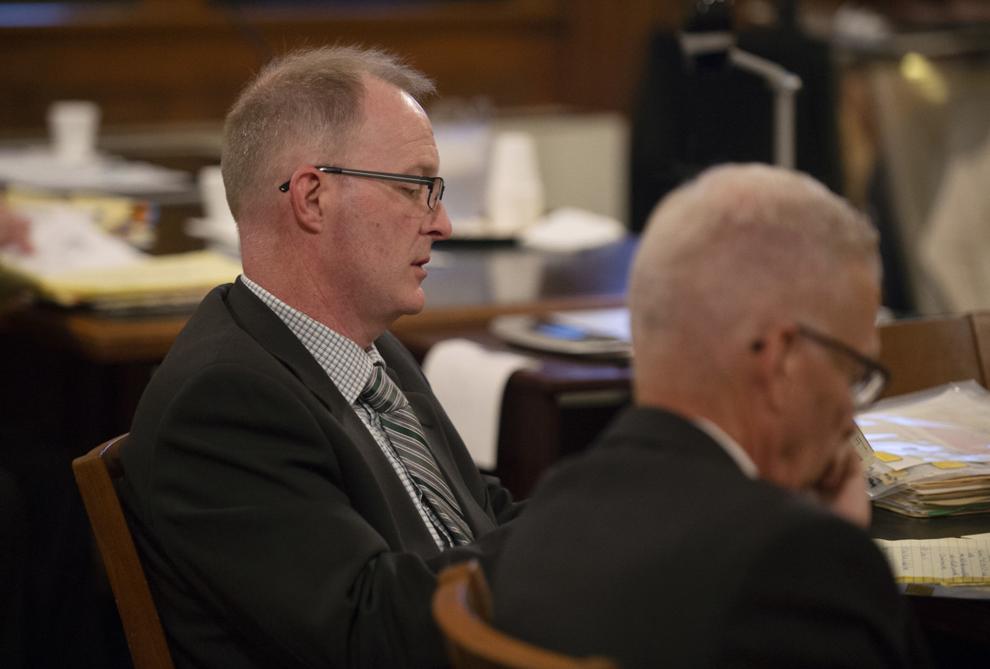 Aubrey Trail Trial, 6.28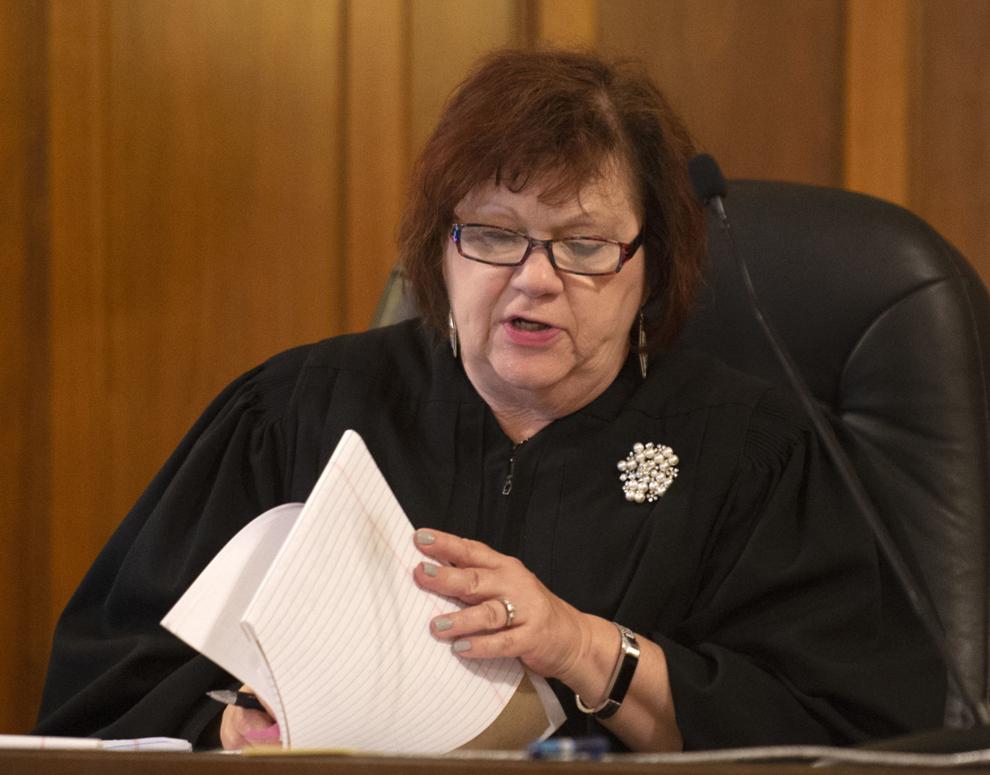 Aubrey Trail Trial, 6.28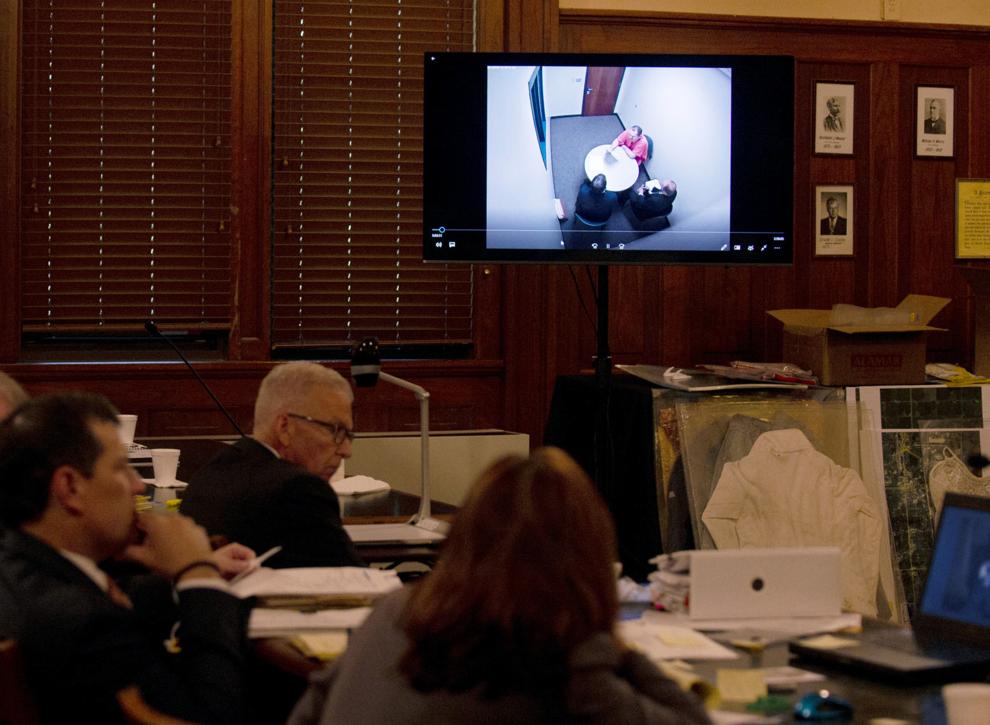 Aubrey Trail Trial, 6.28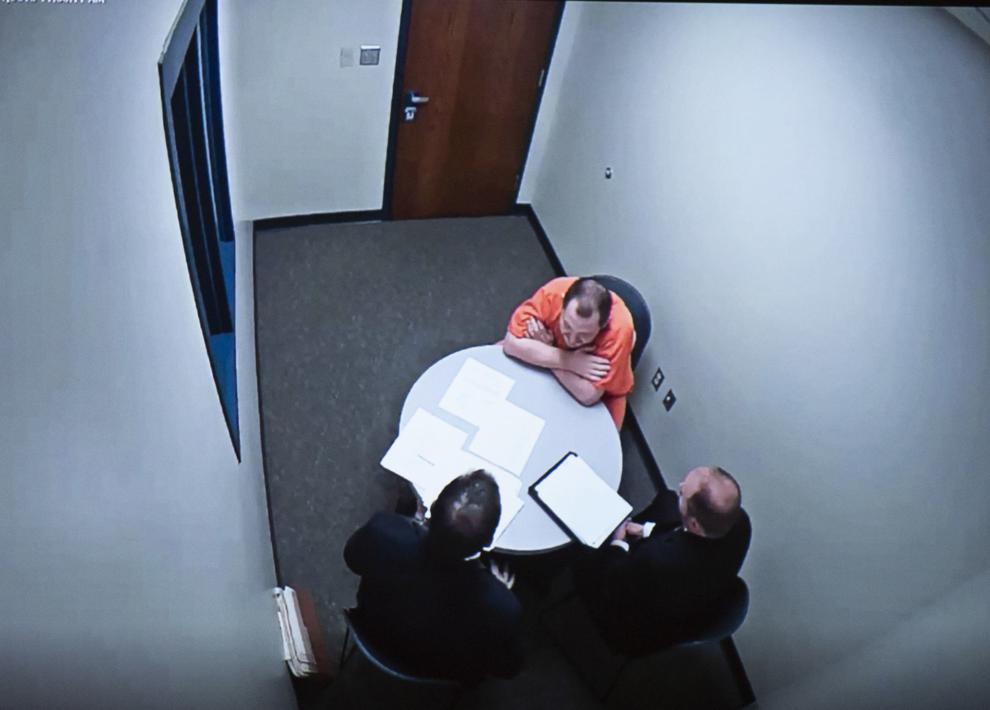 Aubrey Trail Trial, 6.28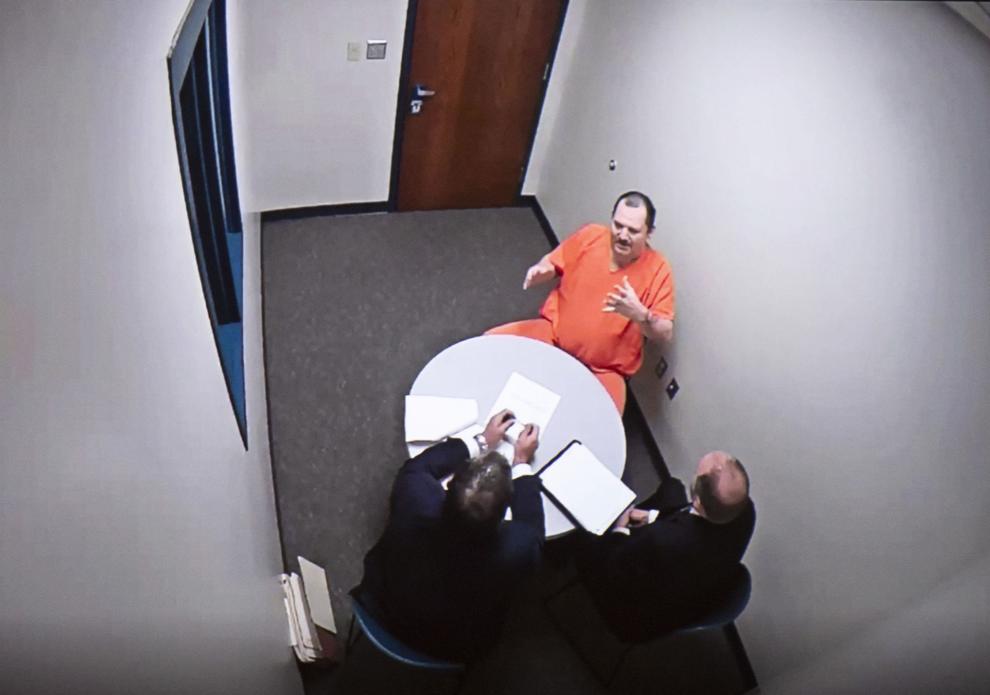 Aubrey Trail Trial, 6.28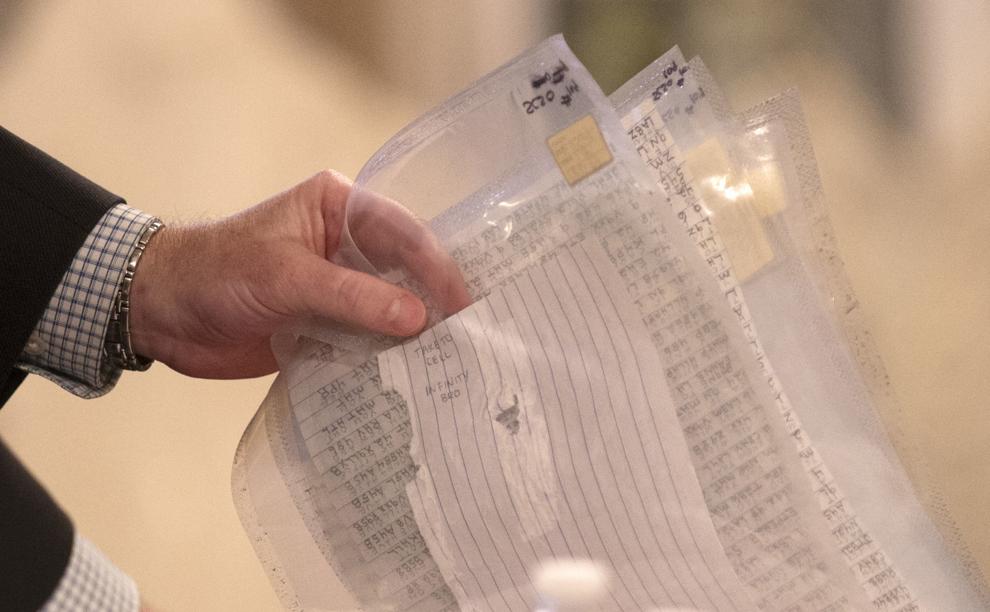 Aubrey Trail trial, 6.24.2019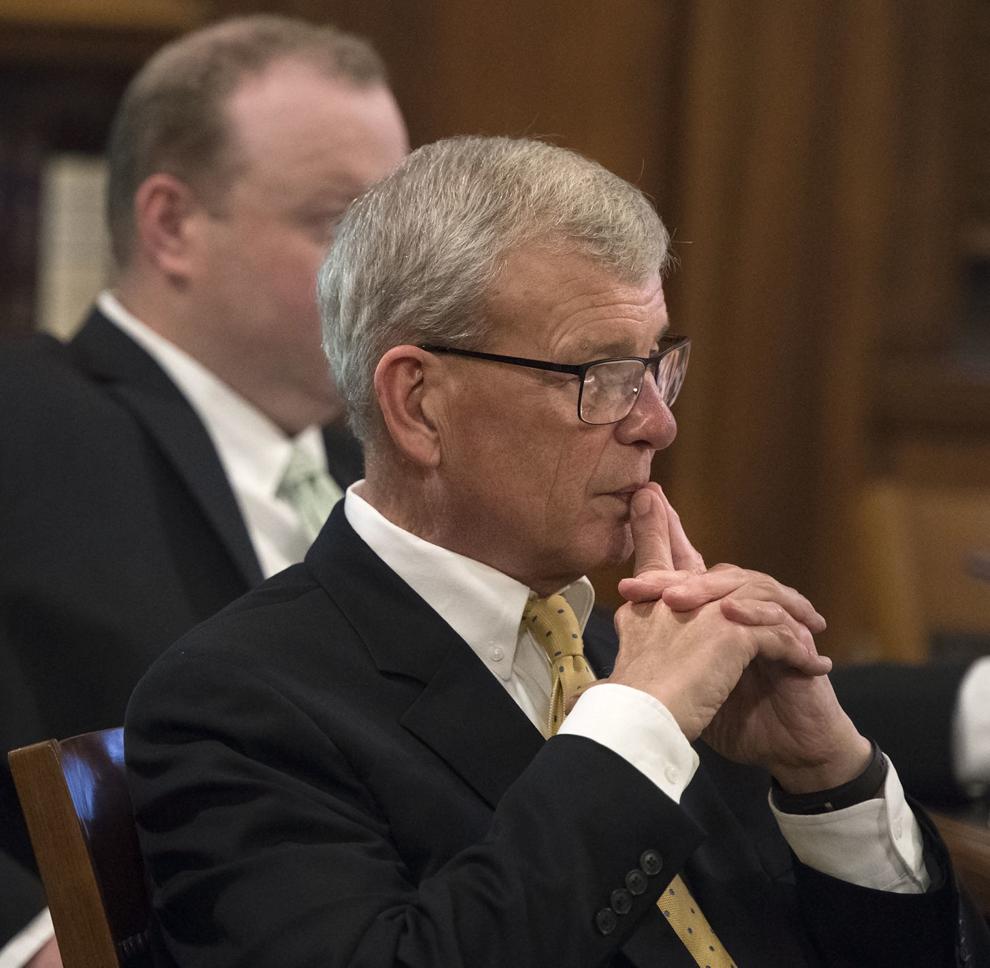 Aubrey Trail trial, 6.24.2019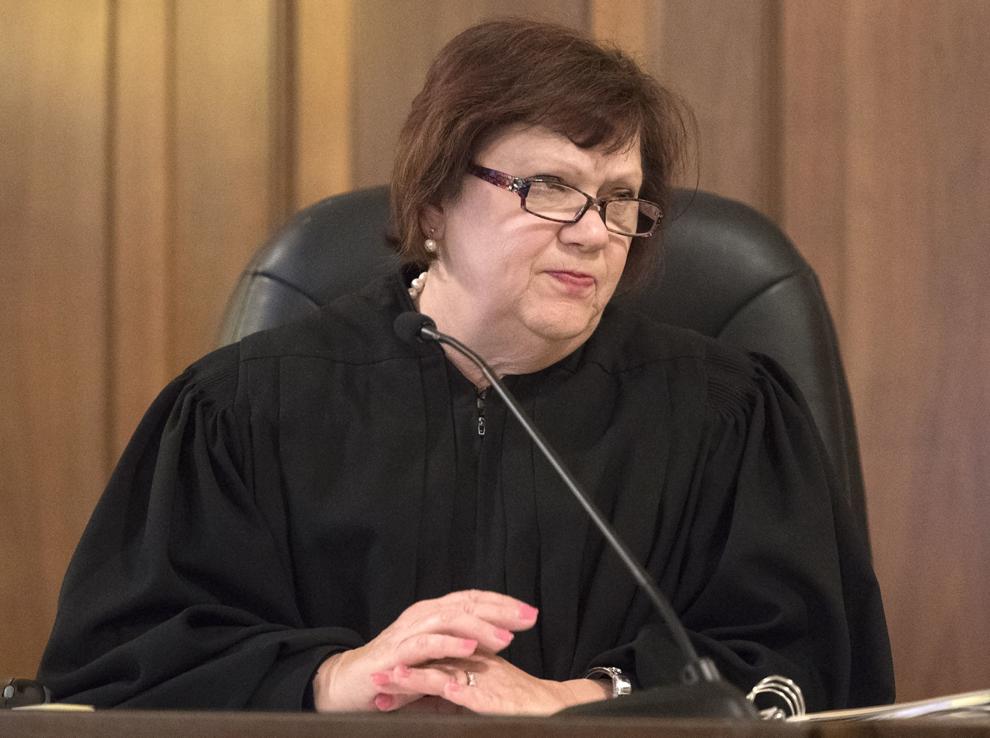 Aubrey Trail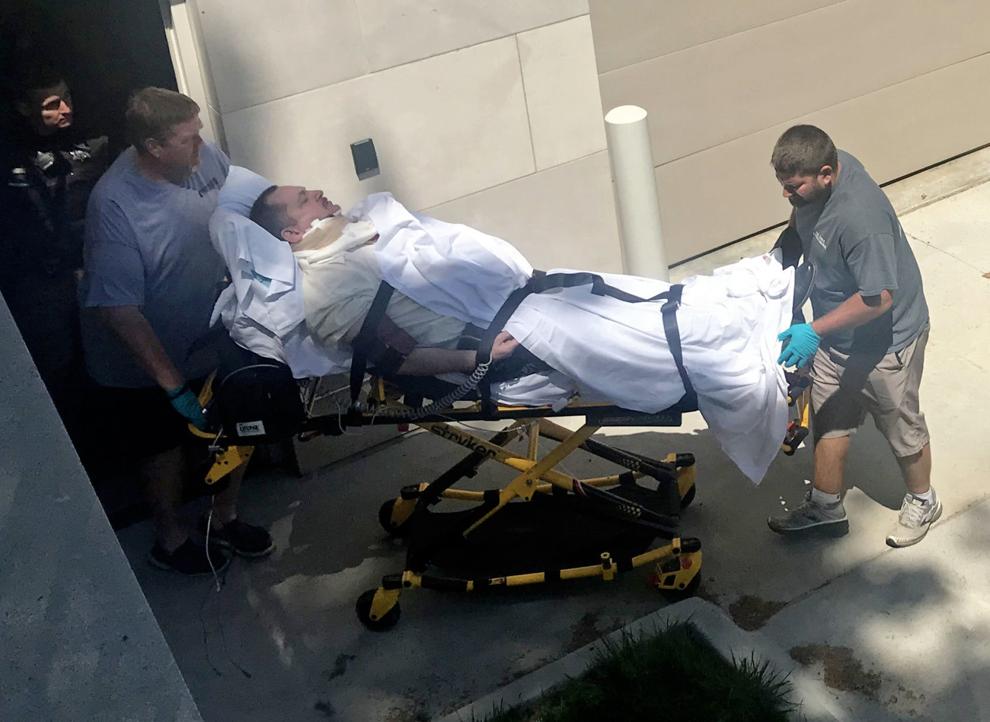 Aubrey Trail Trial, 6.18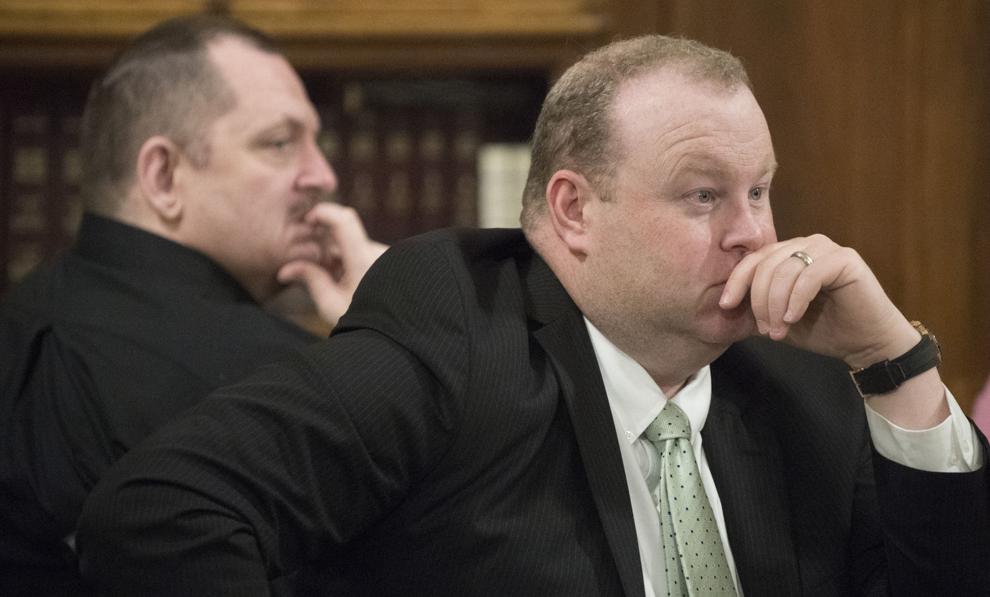 Aubrey Trail Trial, 6.18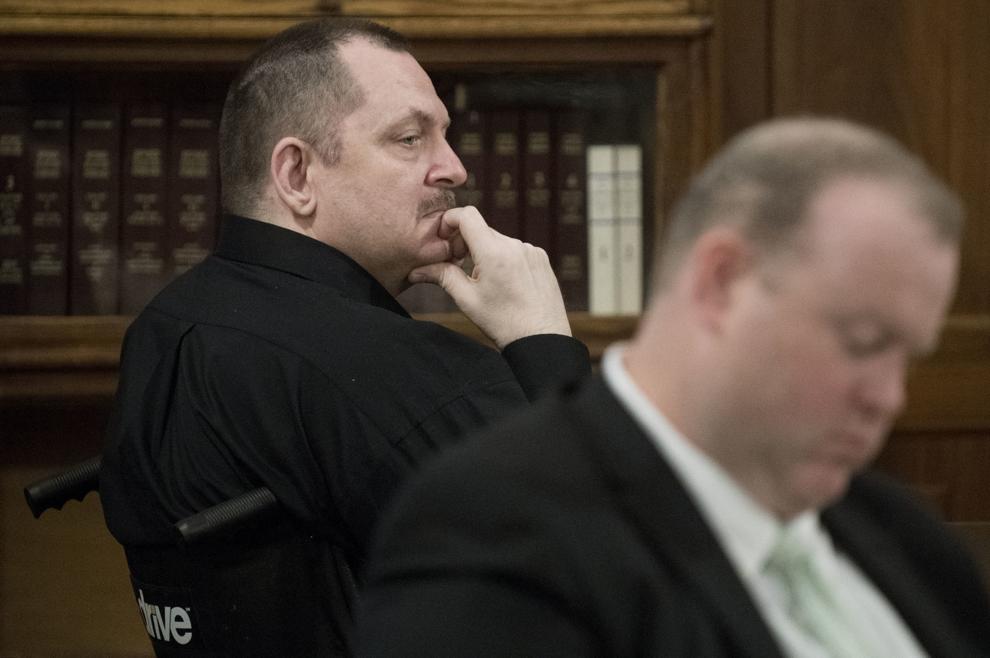 Aubrey Trail Trial, 6.18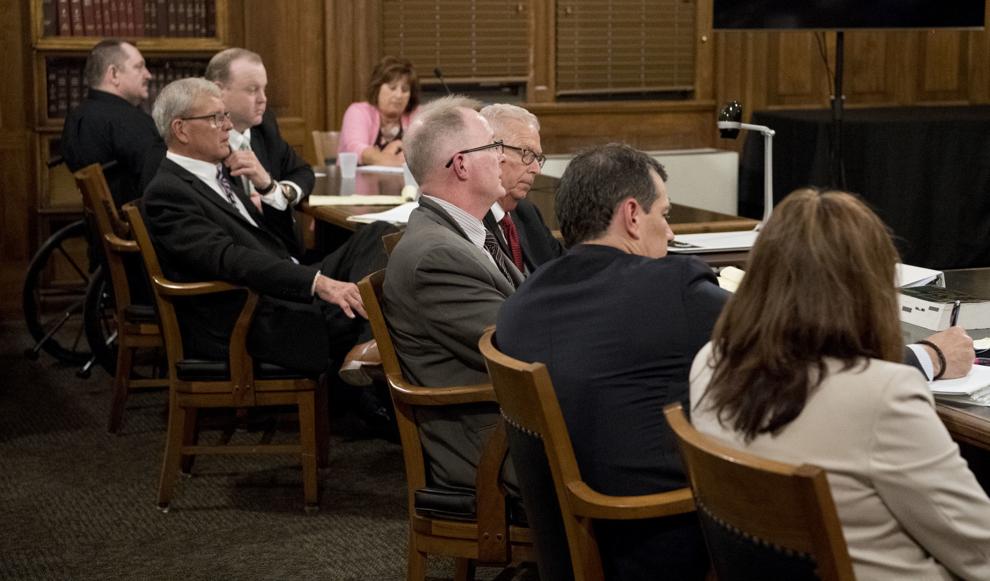 Aubrey Trail Trial, 6.18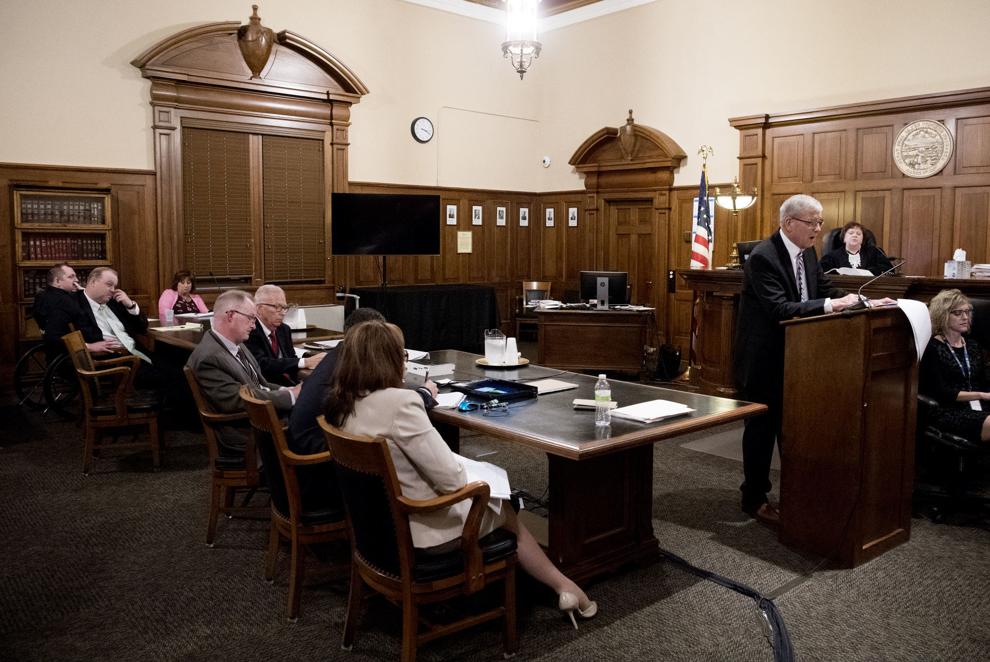 Aubrey Trail Trial, 6.18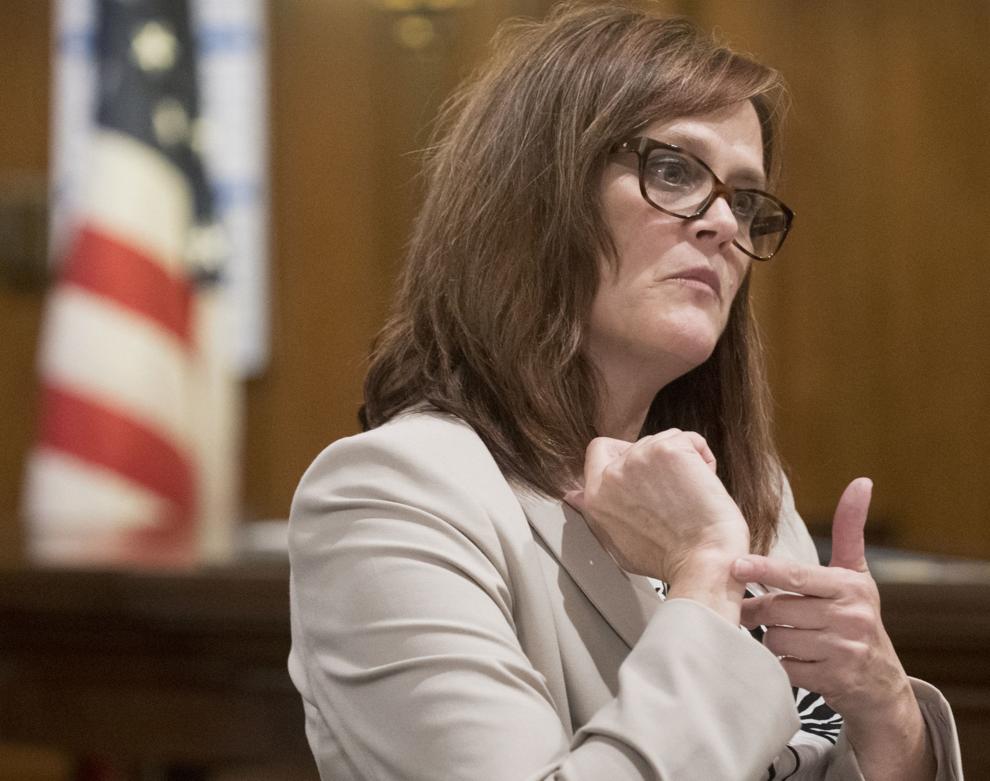 Aubrey Trail Trial, 6.18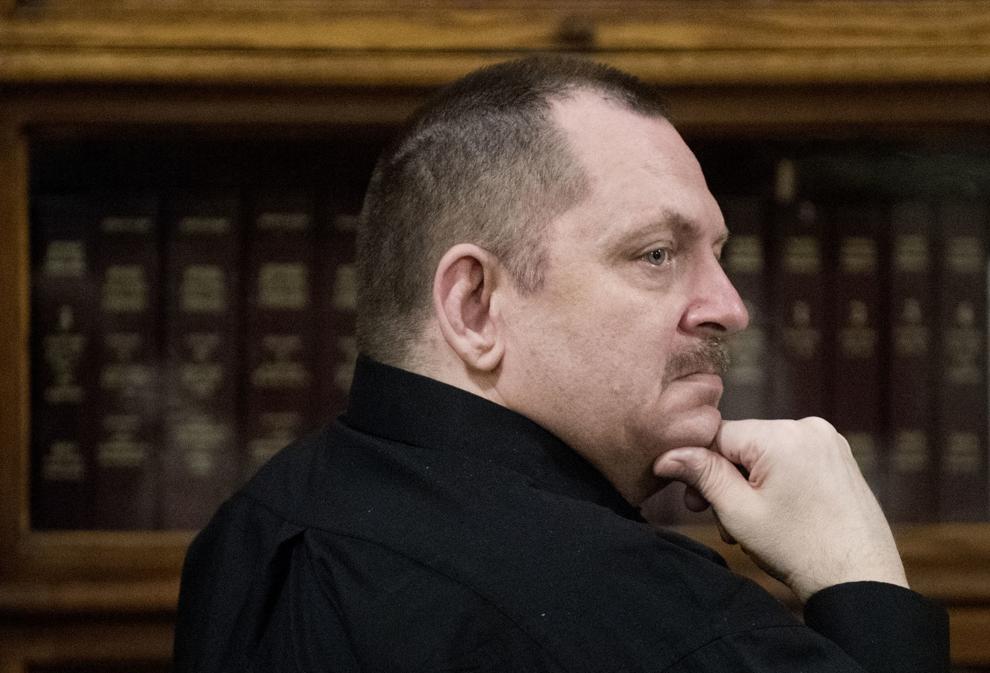 Aubrey Trail Trial, 6.18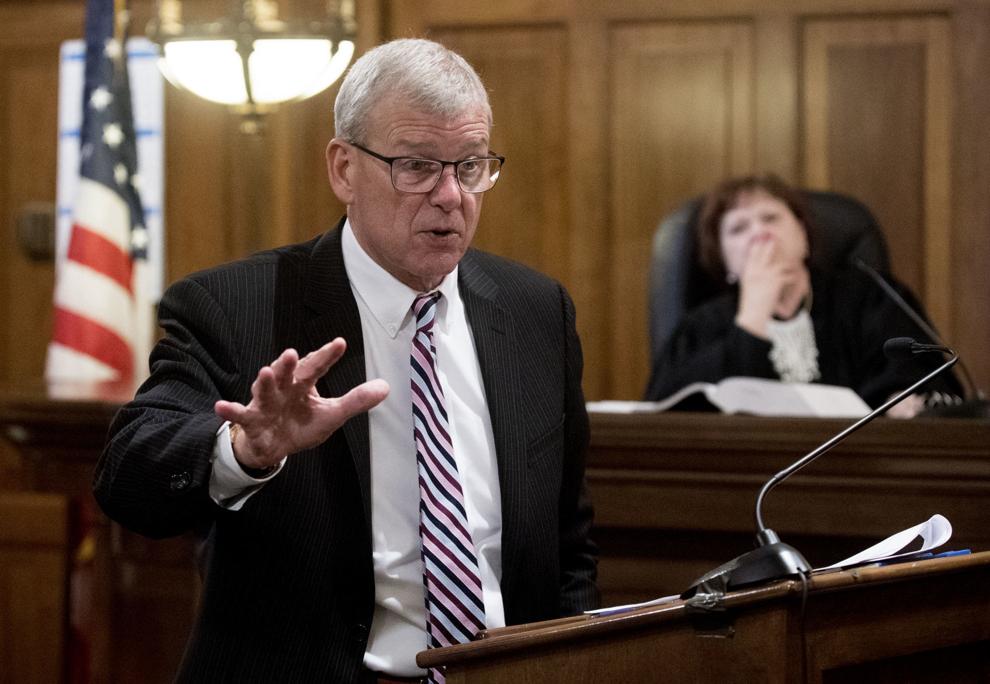 Aubrey Trail Trial, 6.18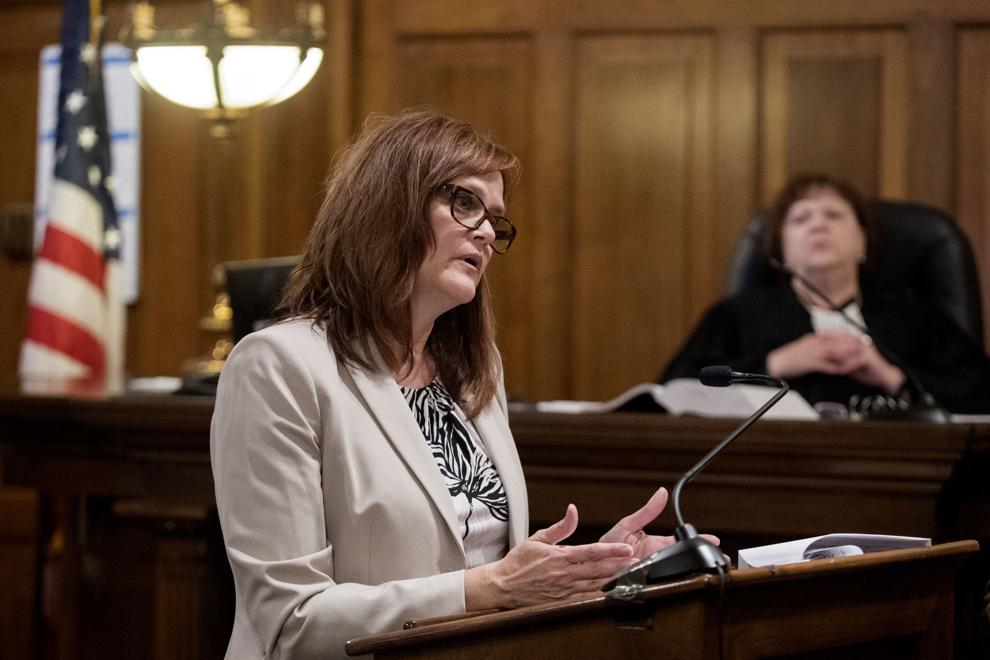 Aubrey Trail Trial, 6.18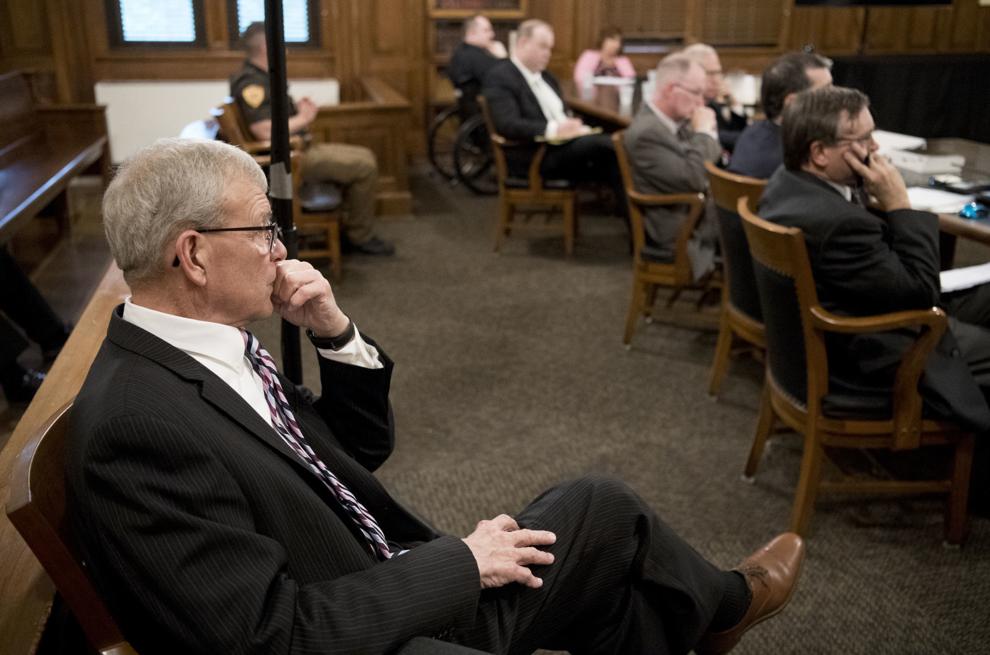 Aubrey Trail Trial, 6.18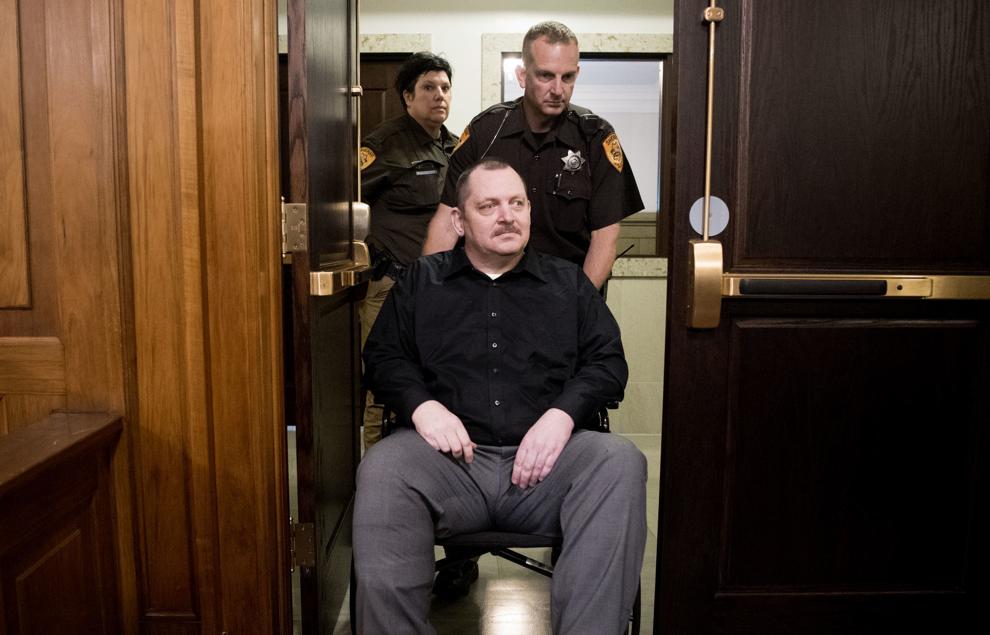 Aubrey Trail Trial, 6.18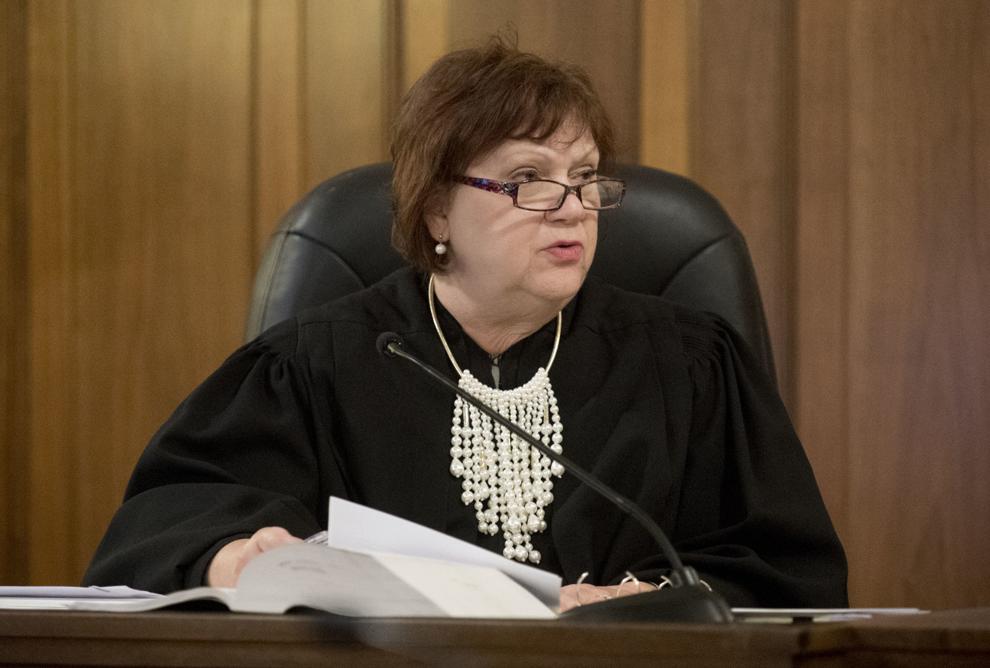 Aubrey Trail plea hearing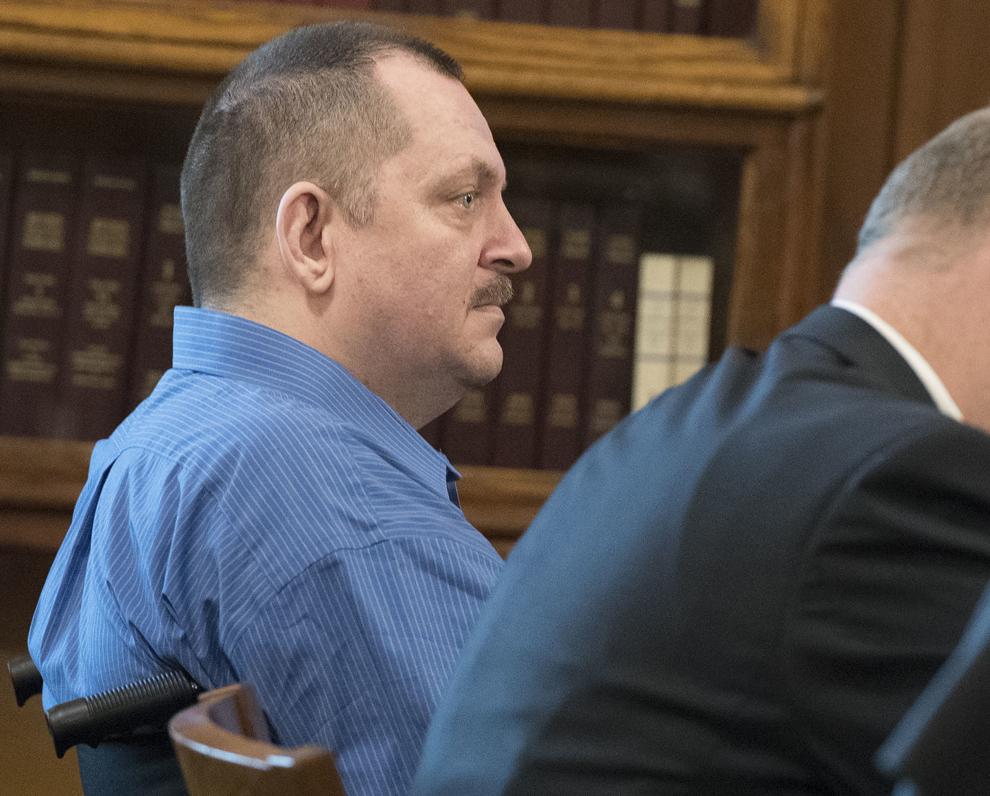 Aubrey Trail plea hearing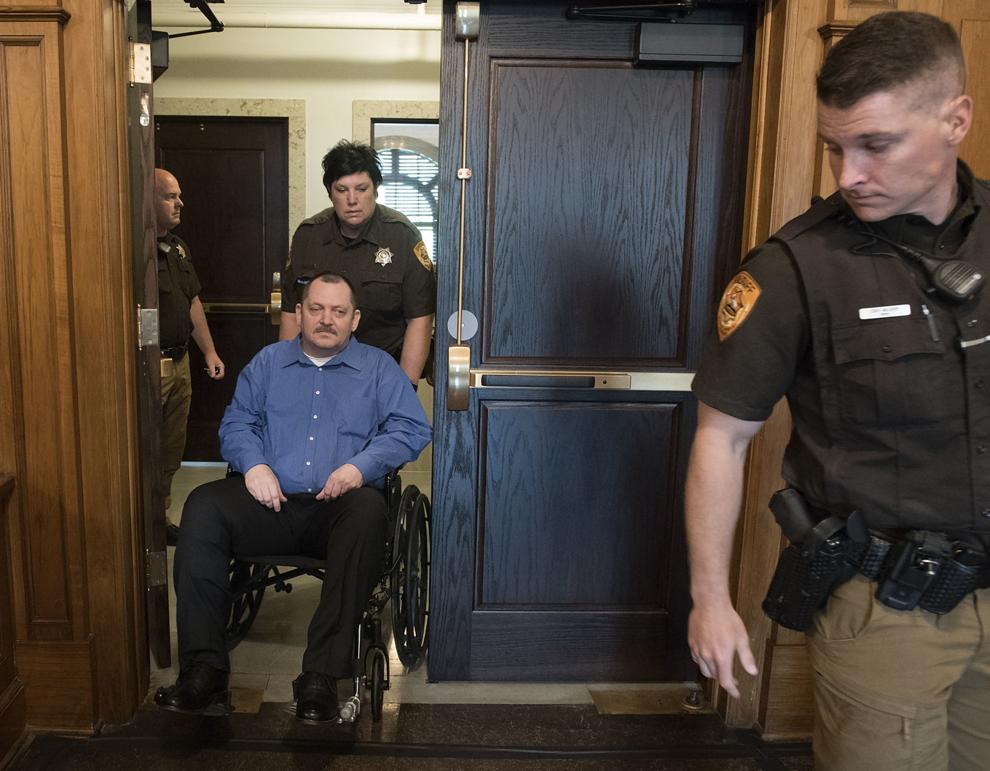 Aubrey Trail plea hearing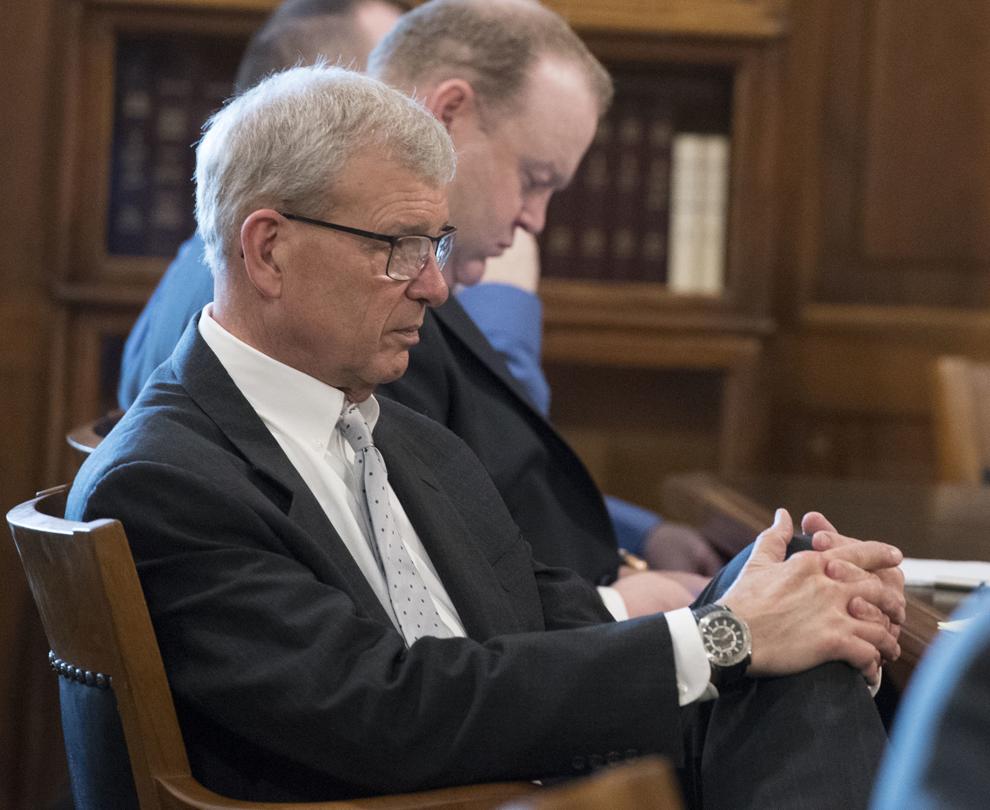 Aubrey Trail plea hearing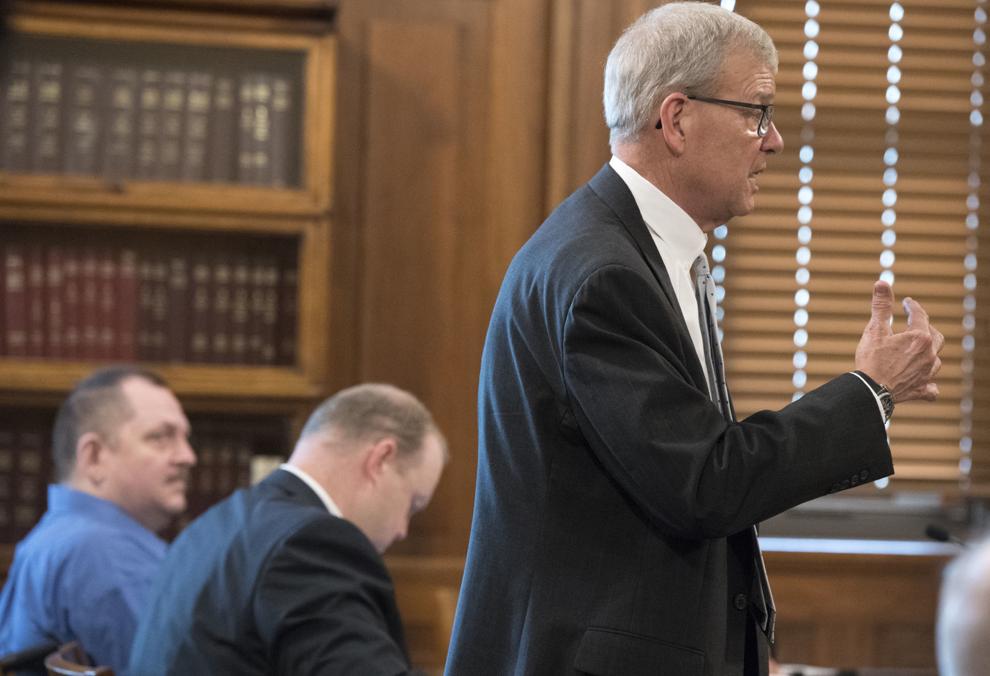 Aubrey Trail plea hearing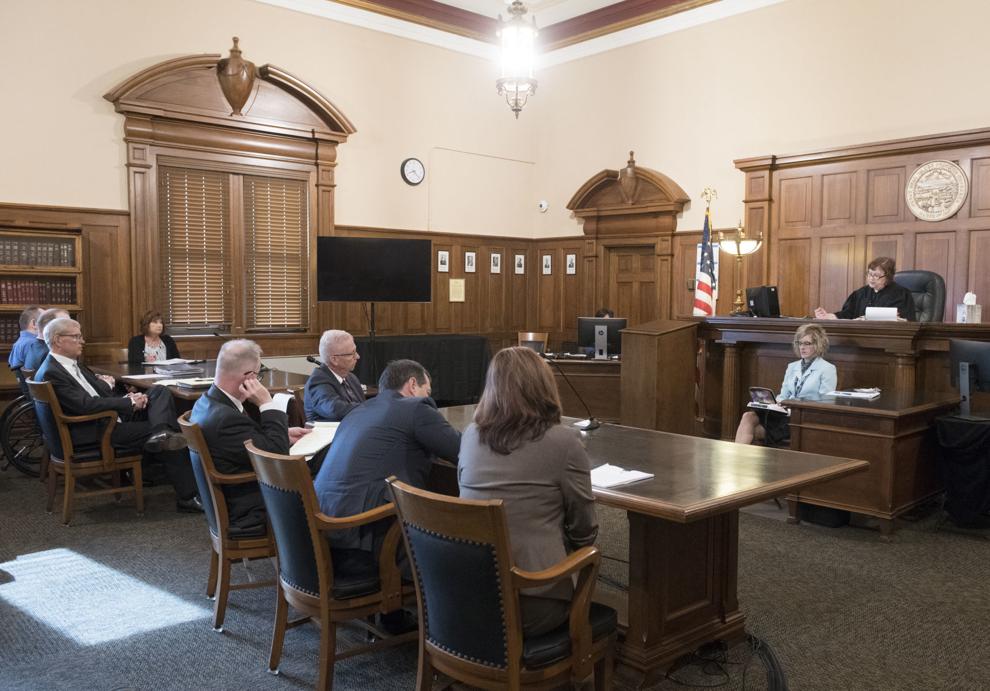 Aubrey Trail plea hearing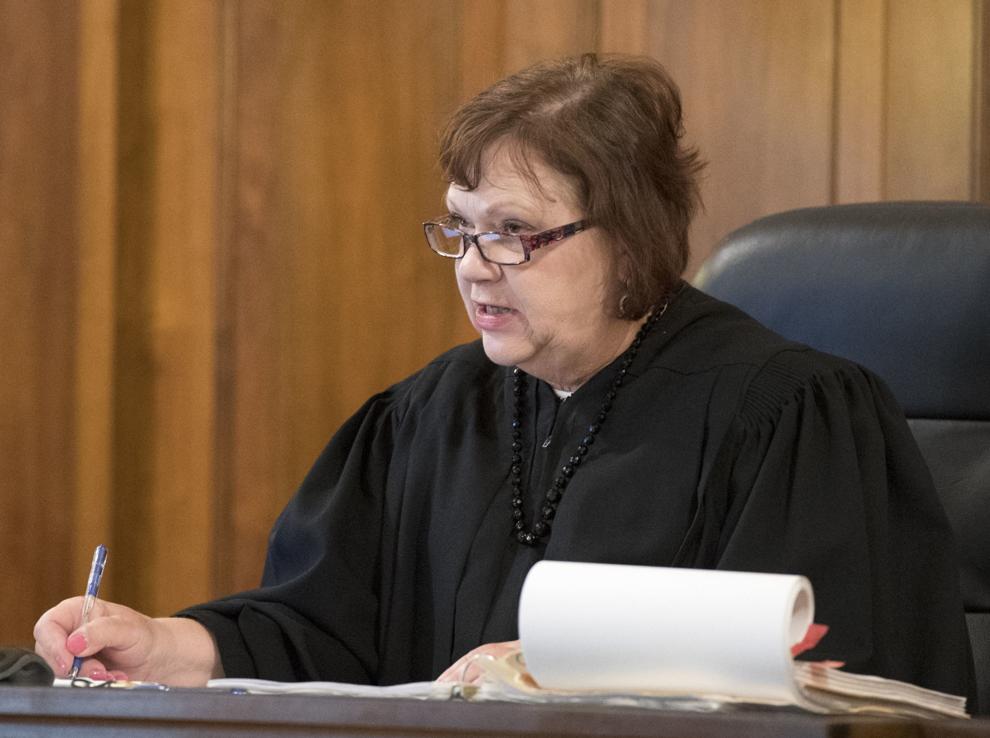 Aubrey Trail