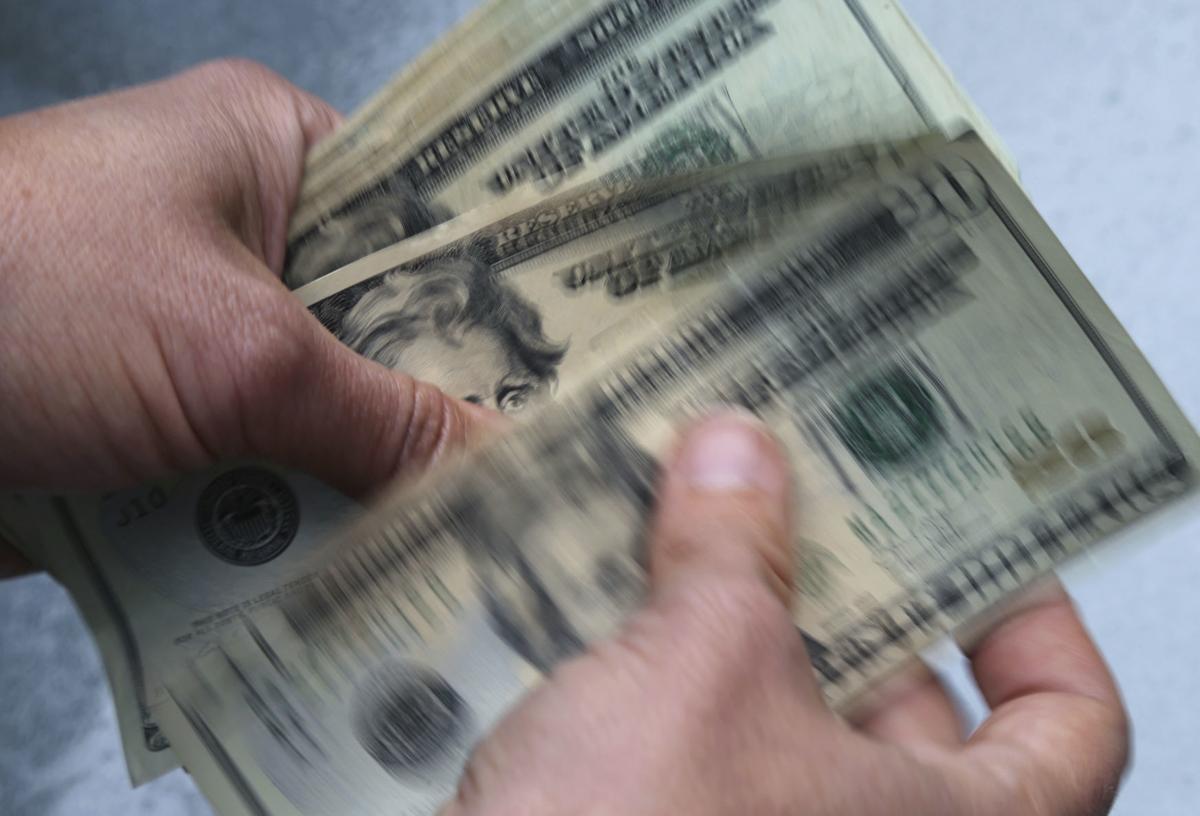 A federal judge will allow a class-action lawsuit accusing Nelnet of canceling income-based repayment programs before the deadline to renew them to move forward.
U.S. District Court Judge John Gerrard dismissed two of the six complaints brought by Jessica Olsen and Teri Smith against the Lincoln-based student loan servicing company, but will allow the remaining four to continue.
Omaha attorney Dave Domina, who along with Anthony Fiorentino, Cassandra Miller and Dan Edelman, all of Chicago, represents the women, said the class-action suit could potentially impact hundreds of thousands of borrowers — perhaps more — in the U.S., where student loan debt has topped $1.5 trillion.
"Our rough, rough estimate of the class size of people who would be affected by our case in a small amount or large amount could be as high as 6 million borrowers," he said.
In her complaint filed against Nelnet in June 2018, Olsen, of Oregon, said she applied for an income-based repayment plan for her federally backed student loans from Nelnet in 2014, and due to her low income, she was not required to make monthly payments as long as she reapplied annually.
Before she could electronically submit the application on Feb. 10, 2015 — 10 days within the Jan. 31, 2015, deadline, according to her contract that included the grace period — Nelnet capitalized her accrued interest and added $8,700 to her loan.
Nelnet then placed Olsen on a standard repayment plan, which would have required her to pay $968.10 each month for a decade, according to the lawsuit.
You have free articles remaining.
When she applied for an income-based repayment plan again in April 2017, Olsen said a Nelnet employee advised her to place her account into forbearance, which allowed her to stop making payments, but once again added the accrued interest to the capital of her loan.
Doing so allowed Nelnet to increase the number of borrowers in its portfolio while minimizing the number of borrowers who successfully discharge their student loans, the complaint said.
Olsen argued Nelnet violated the Nebraska Consumer Protection Act, the Nebraska Uniform Deceptive Trade Practices Act, and the Oregon Unlawful Trade Practices Act when they placed her account into forbearance.
In briefs submitted to the court, attorneys representing Nelnet said the Higher Education Act includes no private right of action against student loan servicing companies and that federal law preempts the state laws cited by Olsen.
The defense put up by Nelnet is similar to a defense made by student loan servicer Navient Corporation in a federal lawsuit filed against it by the Commonwealth of Pennsylvania. In that case, a judge said the Higher Education Act did not preempt the Pennsylvania Unfair Trade Practices and Consumer Protection Law.
Gerrard, writing in a May 21 order denying most of Nelnet's motion to dismiss the case, said the federal law only preempts state law in certain cases.
"Moreover, the regulations the defendants referenced are directed at addressing a loan servicer's misconduct and not the borrower's loss, and specifically do not address some of the damages the plaintiffs allege, such as the suspension of a loan forgiveness credit and capitalization of accrued interest," Gerrard wrote.
Gerrard found in favor of Olsen and Smith in four of their six claims, dismissing complaints that Nelnet intentionally interfered in their contract with the U.S. Department of Education, which backs the student loans, and that Nelnet received and kept money they were not entitled to.