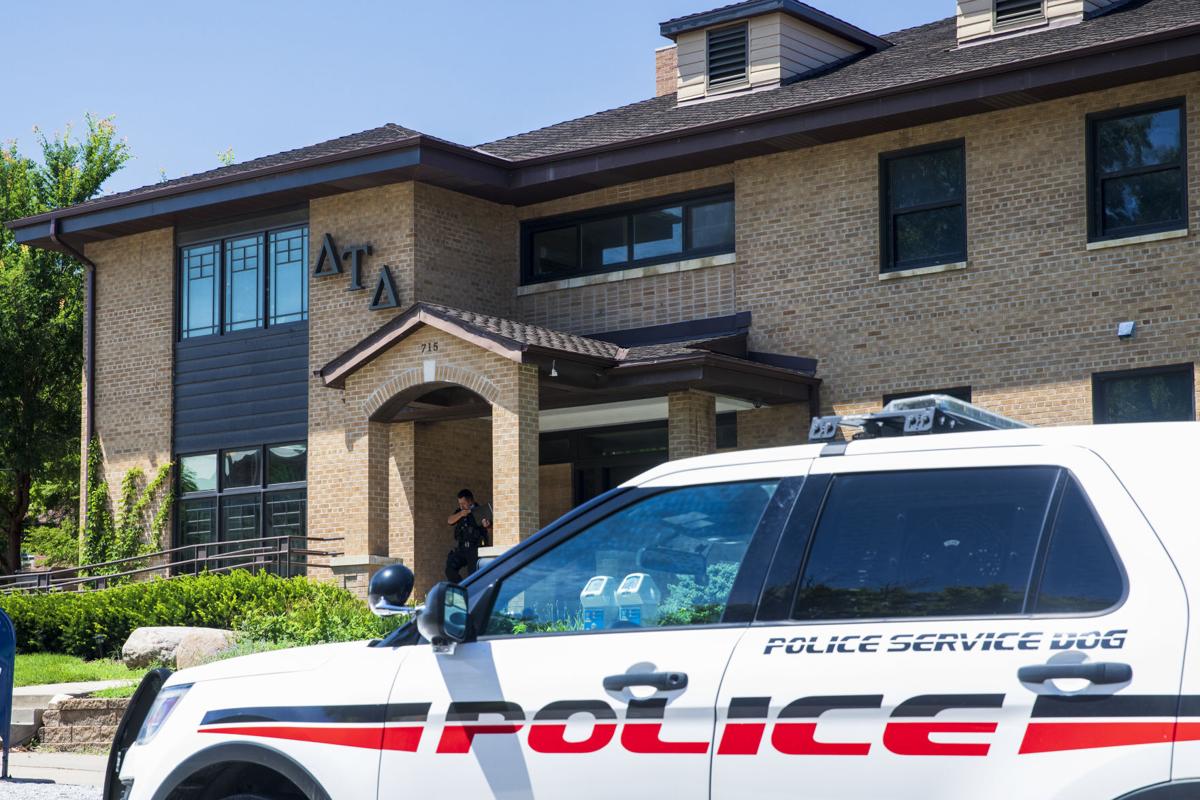 A University of Nebraska-Lincoln student who was found dead Friday in his room at a fraternity house is being remembered as a goal-driven young man who loved sports and spending time with friends.
Luke Weiland, 20, was found Friday afternoon in his room at Delta Tau Delta fraternity. The preliminary investigation indicated he asphyxiated on his own vomit, UNL Police Capt. John Backer said Monday.
But, he said, the underlying cause of Weiland's death remained under investigation.
He was found unresponsive in his room at about 3 p.m. Friday, when other fraternity members checked on him after not seeing him for several hours. Backer said life-saving efforts were attempted briefly before it became clear it was too late to save him. 
Weiland, a junior from Green Oaks, Illinois, studying business administration, was declared dead at the scene. 
The police captain said investigators are looking to track down those who may have seen or talked to Weiland last to try to piece together what happened and are looking into the possibility he may have had an underlying medical issue.
Backer said they didn't initially find any signs to indicate alcohol played a role in the death. Foul play is not suspected.
His family, close friends and former teammates are distraught after learning of his death.
"If any of his friends are reading this, just know he loves and misses them as much as they miss him," close friend Brendan Gallagher said. "Anywhere we were, at a party or a get-together, everyone would know he was there. He was just a presence." 
Weiland was "one of the biggest names in the high school and the community," said Drew Peterson, one of his close friends since childhood.
"Just when you think times can't get any crazier, something like this happens," Peterson said. "He was the most personable guy I ever knew, with smart conversations and the ability to light up the room."
Backer said Weiland was one of a handful of fraternity members living in the house over the summer. He had been at work the night before. 
Weiland had been a sales and marketing intern at Sideline Power, a company that supplies athletic programs with sideline communication systems and coaching technologies.
He was very charismatic and had a perfect personality for a salesman, said Marc Sheil, the vice president of sales and marketing at Sideline Power.
Although Weiland was only with the company for a short time, he never hesitated to provide new insight to help the company see things with a fresh perspective, Sheil said.
The internship combined two of Weiland's favorite things: business and sports. He was an athlete throughout high school, playing football and basketball before deciding to pursue business at UNL. 
"Old teammates across the states were reaching out to me today because he was such a fun, likable guy," Peterson said. "He was always talking about getting big in business. He was so perfect, and he was going to do great things."
Ryan Wittenbrink had played basketball with Weiland since they were about 13, and they had been close friends since. They most recently spent the Fourth of July together and spoke on FaceTime last week.
Weiland was "the funniest kid" that "everyone around him loved," Wittenbrink said. During Weiland's freshman year at Libertyville High School, his close friend group nicknamed him "The Godfather," which he loved. 
"He taught me how to enjoy life," he said. "I always love the way he danced and goofed around."
Weiland loved football, friends said, but he was even more involved in basketball.
He was a head coach in the Kessel Heat Basketball program for years.
Weiland checked all the boxes as a coach: loyalty, dependability and an ability to relate with younger kids, said Dennis Kessel, president of Kessel Heat Basketball, whose grandson played on a team Weiland coached.
He also made lifelong friends such as Nate Sanderson — who met Weiland through soccer at age 3 — through other sports.
"We did everything together, every weekend, every night, always talking," Sanderson said. "He had some type of energy that I've never seen before, and I don't think anyone will ever match it for the rest of my life."
Sign up for our Crime & Courts newsletter
Get the latest in local public safety news with this weekly email.