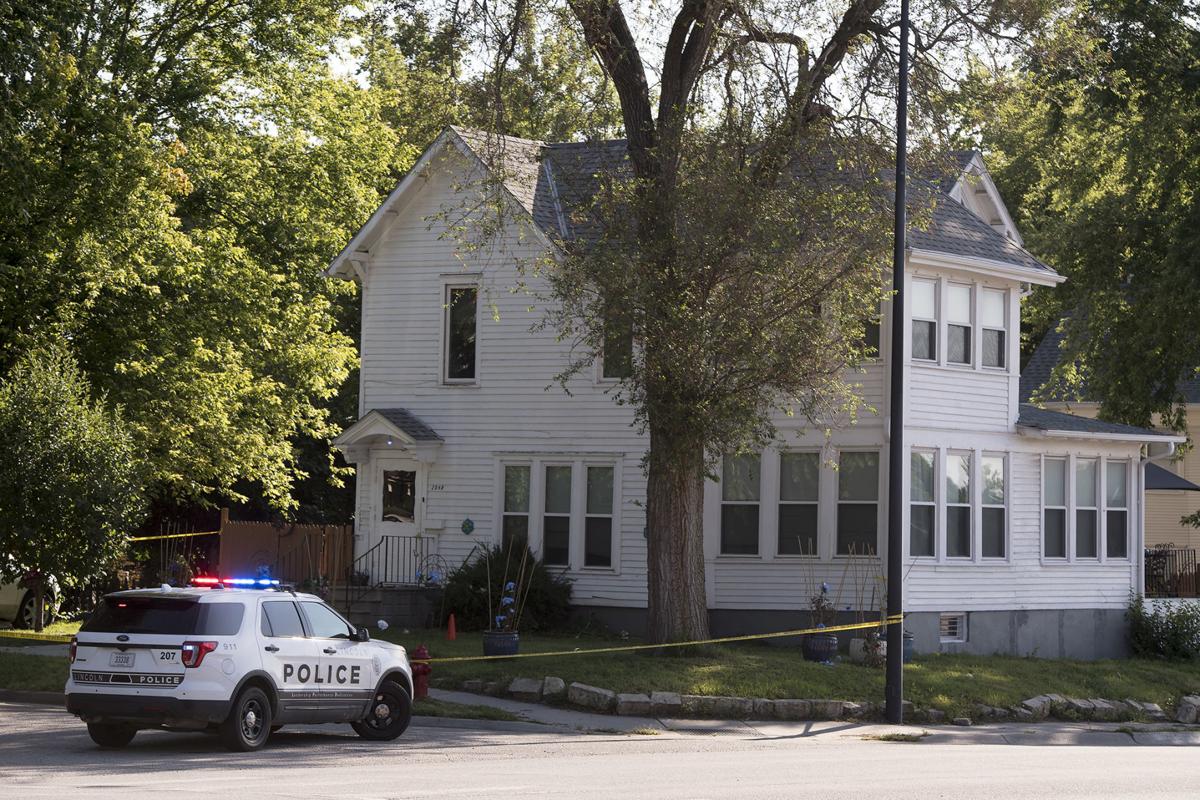 Police now say a Lincoln woman's shooting death at her home early Wednesday appears to be drug-related and, in court records, painted a picture of a marijuana robbery gone wrong.
Audrea Craig, 34, died at 3:57 a.m. of multiple gunshot wounds to her chest at 2046 S. 26th St., where she lived with her five children.
In a motion asking a judge to place her kids in the state's custody, Investigator Timothy Dolberg said the primary scene investigation and interviews of the kids, a cousin and a friend, who all were at the house when it happened, showed at least two unidentified men had forced their way into the home.
Dolberg said the intruders "engaged in a disturbance" with Craig and the friend in Craig's bedroom before the shots were fired, fatally wounding Craig.
He said the friend told them Craig had kept proceeds from selling marijuana in her bedroom closet.
Dolberg said they learned through interviews that there had been at least two unreported home-invasion robberies at the house over the past four weeks, leaving the children terrified.
At a Thursday morning press conference, Lincoln Police Chief Jeff Bliemeister declined to talk about the suspected motive behind Craig's killing or whether it had been a home-invasion robbery, as the friend described in the 911 call.
But an emailed statement shortly before 6 p.m. said they "suspect the distribution of narcotics may have played a role in this targeted act of violence."
"We do not believe there is an ongoing threat to the public," Bliemeister said.
He said investigators recovered multiple handguns from the scene, including one outside the home.
You have free articles remaining.
Earlier in the day, Bliemeister confirmed that investigators had surveillance video from inside and outside the house on 26th Street, which should be helpful as investigators work to piece together what happened.
The police chief said they also were working to determine if 26-year-old Martae Green's death was connected to Craig's killing, given the "nature of the victims' injuries, the overlapping timeline of the two incidents and the close proximity."
The Bellevue man was dropped off at the emergency room at Bryan West Hospital within minutes of Craig's shooting and just a mile away by people saying he had been shot, Bliemeister said.
According to scanner reports, Green had a firearm with him that appeared to have been recently fired, and a "second party" at the house on 26th Street had discharged a round.
Police responded to a 911 call about the shooting at the house on 26th Street at 3:46 a.m. Wednesday and found Craig dying of multiple gunshot wounds to her chest.
Then, at 3:52 a.m., they got the call about a man, Green, being dropped off at the ER.
He was unresponsive and died there at 4:37 a.m.
Bliemeister said the people who dropped off Green left in two vehicles before police got there. Investigators since have found the vehicles, but still were working to identify who they were, he said.
He said an autopsy was set for Friday to determine Green's cause of death, which wasn't immediately clear.
"The autopsy is going to be a crucial component of Martae Green's death investigation in order to solidify the cause of death to ensure that it was a gunshot wound," Bliemeister said.
Asked if Green visibly had a gunshot wound, the police chief said he had to wait for the autopsy.