Two men in their 20s — both big in the Nebraska wrestling community — died in a fiery crash early Thursday after losing control on South 27th Street and colliding with a tree between Sewell Street and Park Avenue.
The crash killed Max Hughes, a former star high school wrestler, and Christian Miller, a junior on the Husker wrestling team. Both were 21.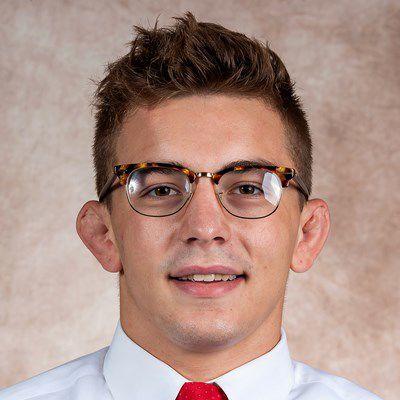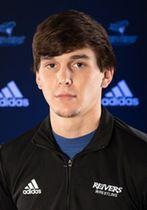 Two Lincoln police officers first on the scene tried to get them out but weren't able to save them. Hughes' 2017 Chrysler 300S already was engulfed in flames when they neared it and tried to get in to get them out. 
It happened just before 2 a.m.
Officer Erin Spilker said at Thursday morning's briefing that neighbors who heard the collision came to help with garden hoses, and an LES employee driving by stopped with a fire extinguisher until Lincoln Fire & Rescue arrived and put out the fire.
By then, the two had died, she said.
Spilker said the officers were treated for cuts to their hands during attempts to save them. 
She said video in the area showed the car had been heading south on 27th at a high rate of speed when the driver apparently lost control.
Husker wrestling coach Mark Manning called it a tragic and devastating loss for everyone who knew and loved Miller.
"My thoughts are with his family and I pray for them in their time of grief," he said. "Christian was a young man full of energy with a bright future ahead of him."
He said it will take time for them to begin to heal as a wrestling family.
Miller, a native of Plainview and four-time state high school wrestling champion, competed for the Husker wrestling program for four seasons. He had a 15-9 career record as a Husker, including a 12-3 record in 2019-20. He also was a two-time member of the Nebraska Scholar-Athlete Honor Roll.
Hughes, of Syracuse, won three state titles at three different weight divisions as a high school standout before going on to wrestle at Iowa Western Community College.
His coach there, Josh Watts, said: "Max was a valued member of the Reivers wrestling family, and we are shocked with the news today. Today hurts on many levels and it will take time to recover from our loss. We will grieve, we will miss him, and most importantly we will honor him with our daily effort and our pursuit of our goals."
Latest missing persons cases in Nebraska