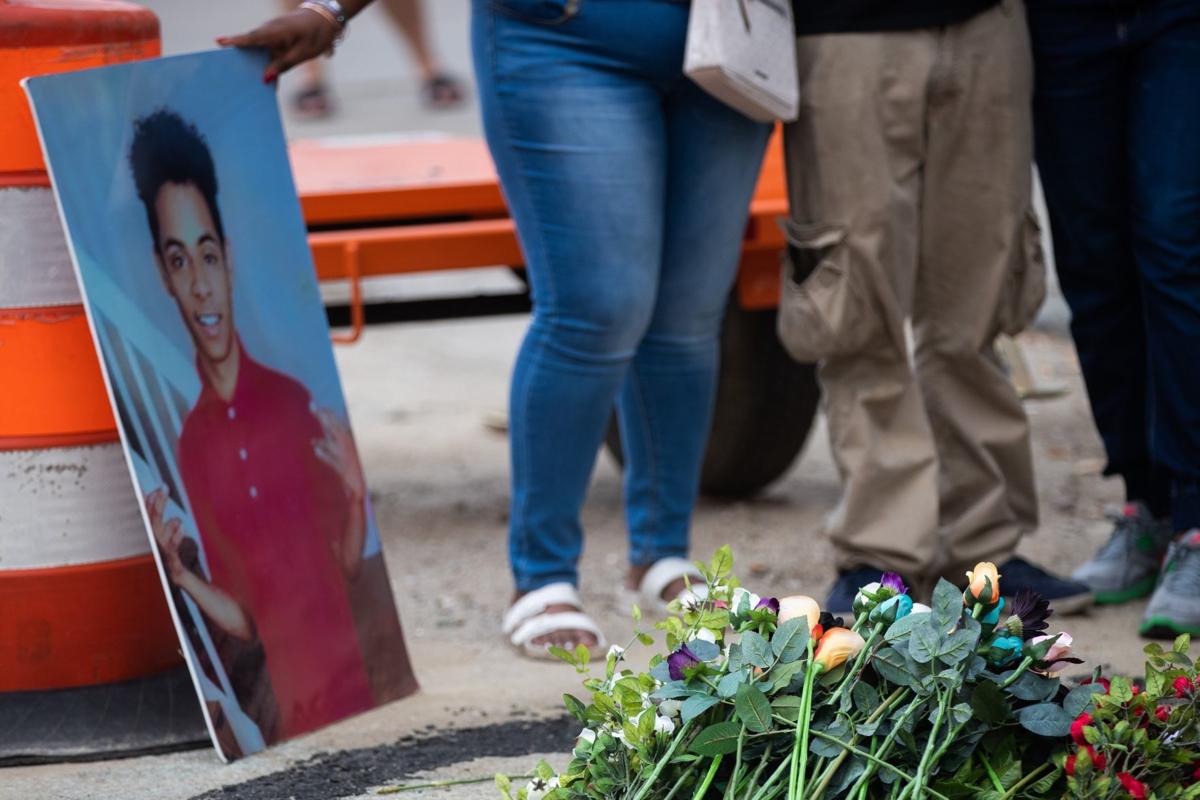 OMAHA — A grand jury Tuesday charged a white bar owner with manslaughter and three other felonies in connection with the May 30 death of a 22-year-old Black Omaha man during protests in downtown Omaha.
Grand jurors, who met for four days and deliberated this week, charged Jake Gardner, 38, with manslaughter, defined as the killing of another during a sudden quarrel. The former owner of The Hive and Gatsby bars also faces charges of attempted first-degree assault, terroristic threats and use of a weapon to commit a felony.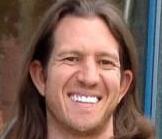 If convicted of all four counts, he could face up to 95 years in prison.
The indictment was a seismic shift from 107 days ago, when Douglas County Attorney Don Kleine declined to file charges against Gardner. After reviewing witness statements and video evidence, Kleine said that Gardner had fired in self-defense after James Scurlock jumped on him.
Special prosecutor Fred Franklin said he told grand jurors that he initially had expected to come to the same conclusion as Kleine. However, the police investigation, which continued after Kleine's announcement, revealed evidence of Gardner's intent.
"I can tell you that there is evidence that undermines that," Franklin said. "Again, that evidence comes primarily from Jake Gardner himself."
Though the streets were filled with police, citizens and chaos that night, videos showed the confrontation boiled down to four people: Scurlock and his friend, Tucker Randall; and Gardner and his 69-year-old father David Gardner.
The chaos included David Gardner pushing a young woman and Randall shoving David Gardner to the ground. Then Scurlock shoved a bystander next to Gardner. Then Jake Gardner flashed his gun. Then a struggle broke out in which Gardner said he fired two shots that he called warning shots. Then Scurlock got Gardner in a chokehold. Finally, Gardner fired over his shoulder, killing Scurlock in what he said was self-defense.
City officials and downtown businesses braced Tuesday for reaction to the grand jury decision.
Officials placed orange barricades, full of water and sand, to prevent anyone from driving across any openings in the sidewalks to the Douglas County Courthouse. Omaha police and Douglas County sheriff's deputies patrolled outside the courthouse, both in plain clothes and in cruisers.
The climate around the grand jury, on the other hand, was emotional. Justin Wayne, an attorney for Scurlock's family, called the wait for the grand jury's word "draining."
"Long day," Wayne wrote on his Facebook page Monday. "Hope and have faith tomorrow will be better."
Kleine's decision not to press charges against Jake Gardner in Scurlock's death prompted outrage from protesters and Scurlock supporters, who suggested that Scurlock was trying to subdue an active shooter. They castigated the conclusions made by Kleine and his chief deputy, Brenda Beadle, as a rush to judgment.
The outrage sometimes failed to account for the fact prosecutors had to make an initial decision on whether to charge Gardner in Scurlock's death because Omaha police typically can detain people for only 48 to 72 hours.
After reviewing videos and witness statements and consulting with Omaha police homicide detectives, Kleine and Beadle concluded that Gardner acted in self-defense.
Two days later, Kleine relented and said he would allow a grand jury to review the case. The veteran prosecutor — who has been an attorney for four decades — said he stood by his decision but wasn't afraid to have others review it.
The grand jury of 16 jurors and three alternates was left to sort out a melee that stemmed from protests in Omaha over the death of George Floyd in Minneapolis police custody.
Jake Gardner, a former U.S. Marine, had written on Facebook the weekend of May 30 that he was going to "pull military-style firewatch" at his bars.
As he, his father and a bouncer sat inside the bar that Saturday night, they said they thought someone had shot out their windows.
No one had. Instead, surveillance images showed Scurlock and Randall with objects in their hands as they faced the front of Gardner's bars, 15 minutes before the fateful encounter.
Authorities have said Gardner and his father did not know who they were looking for when they emerged from the bar. Soon after, however, David Gardner began pushing a woman who was walking near the bar. Seeing this, Randall sprinted half a block and shoved David Gardner to the ground.
That prompted Jake Gardner to rush to his father and look for the man who had pushed him down.
Scurlock used his left hand to shove a man next to Jake Gardner.
Walking backward, Gardner flashed a gun in his waistband, briefly holding it down by his side. When he returned it to his waistband, a woman tackled him from behind. Randall said he had returned to the scene and was 2 feet away when Gardner, on his back in the street, fired what he called two warning shots. That caused both the woman and Randall to run.
Three seconds later, as Gardner was rising from his knees, Scurlock jumped on his back and threw an arm around Gardner's front. Gardner told police that Scurlock had him in a chokehold.
Both Gardner and his father repeatedly yelled at Scurlock to "Get off me" or "Get off him." Eighteen seconds after Scurlock jumped on his back, Gardner switched the gun to his left hand and fired over his shoulder, killing Scurlock.
Photos: Omahans remember James Scurlock one month after his death
Scurlock Vigil
Scurlock Vigil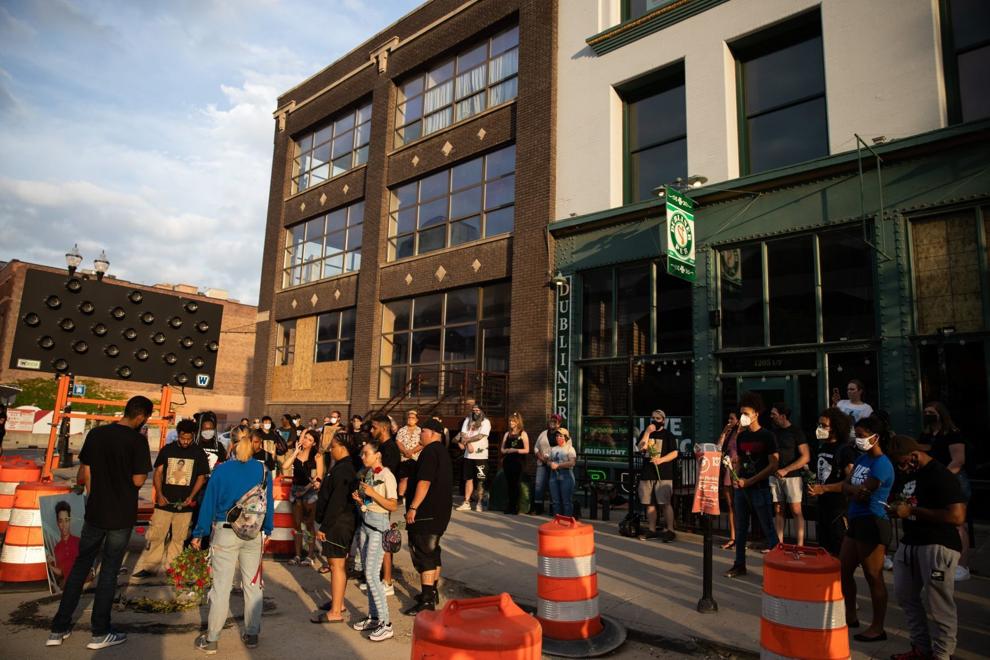 Scurlock Vigil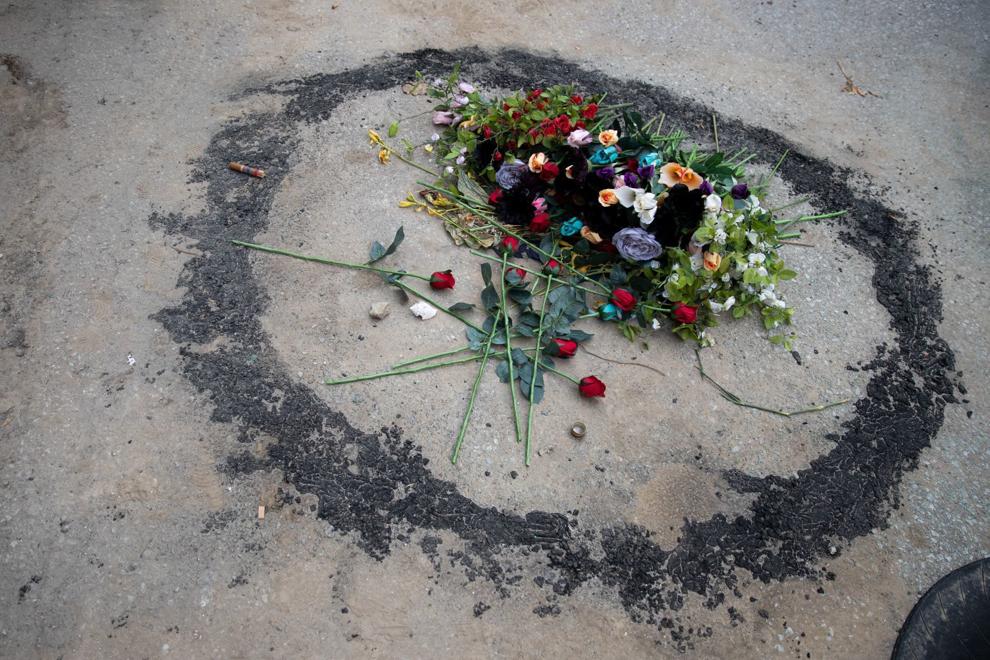 Scurlock Vigil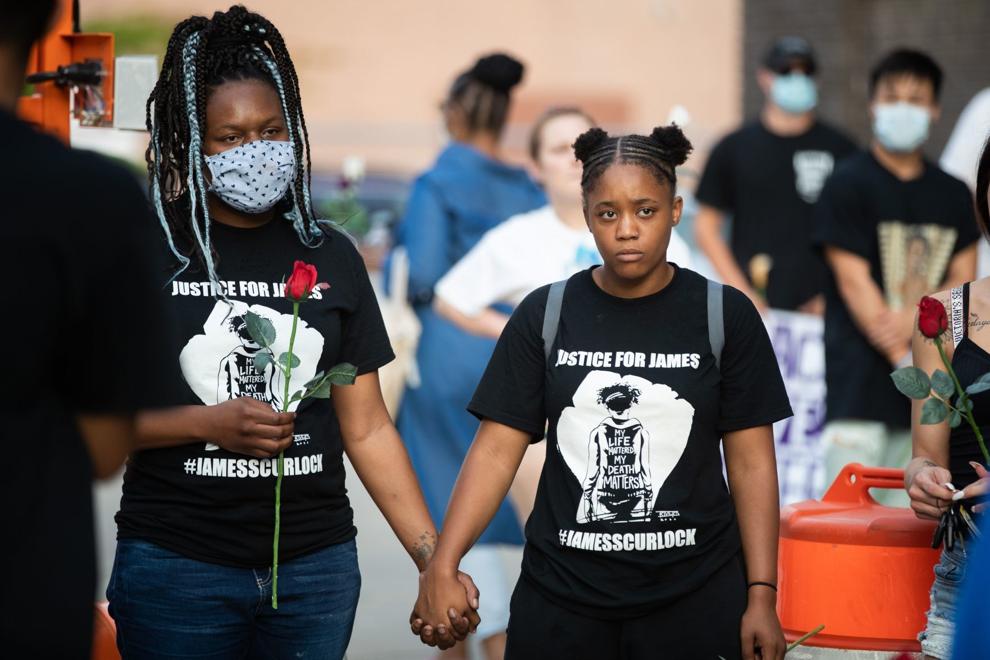 Scurlock Vigil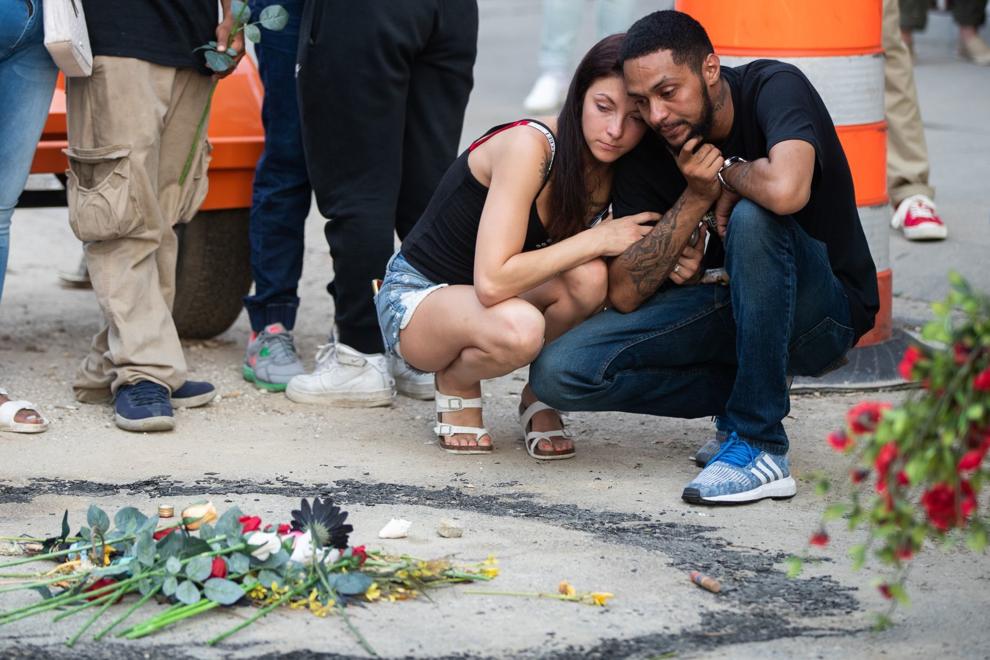 Scurlock Vigil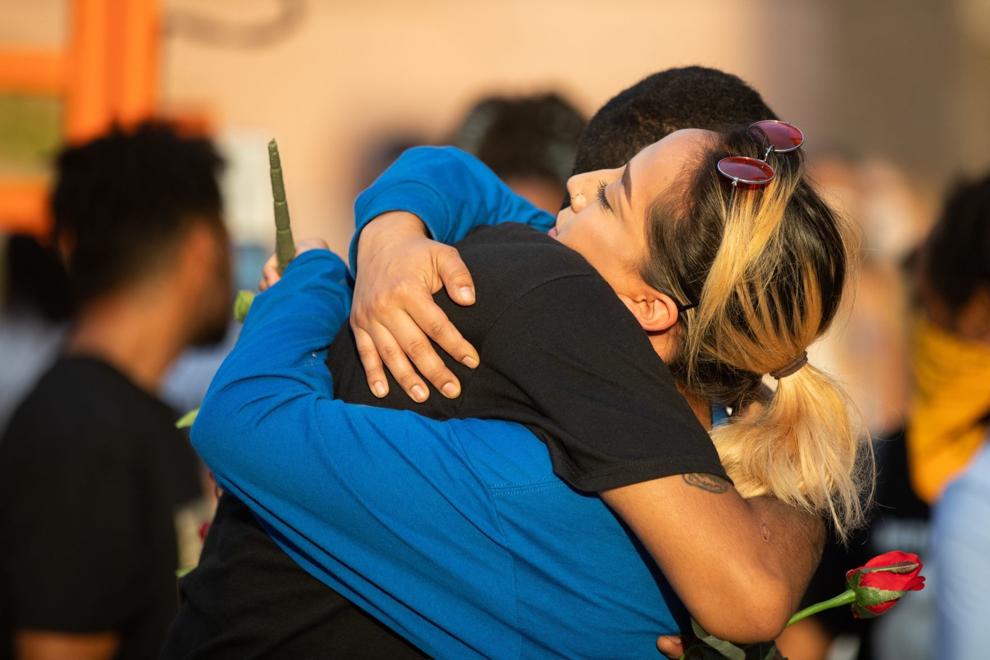 Scurlock Vigil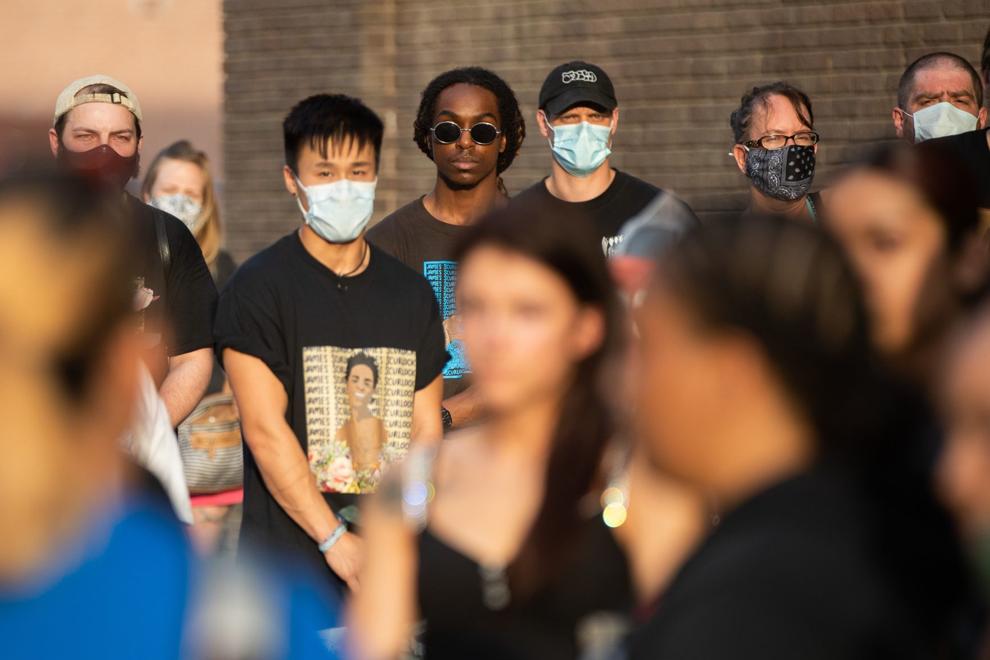 Scurlock Vigil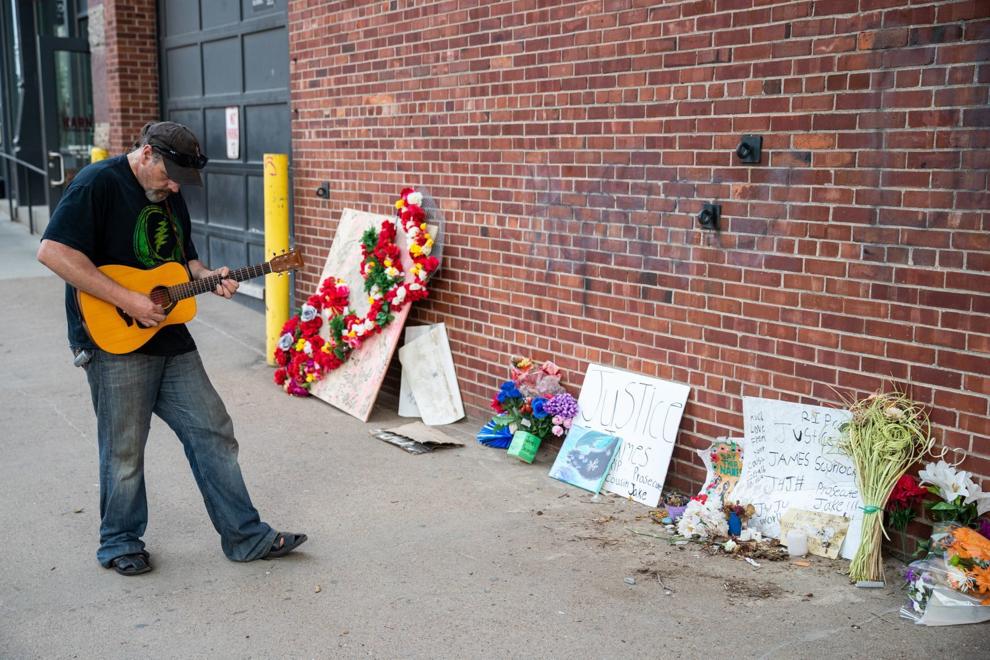 Scurlock Vigil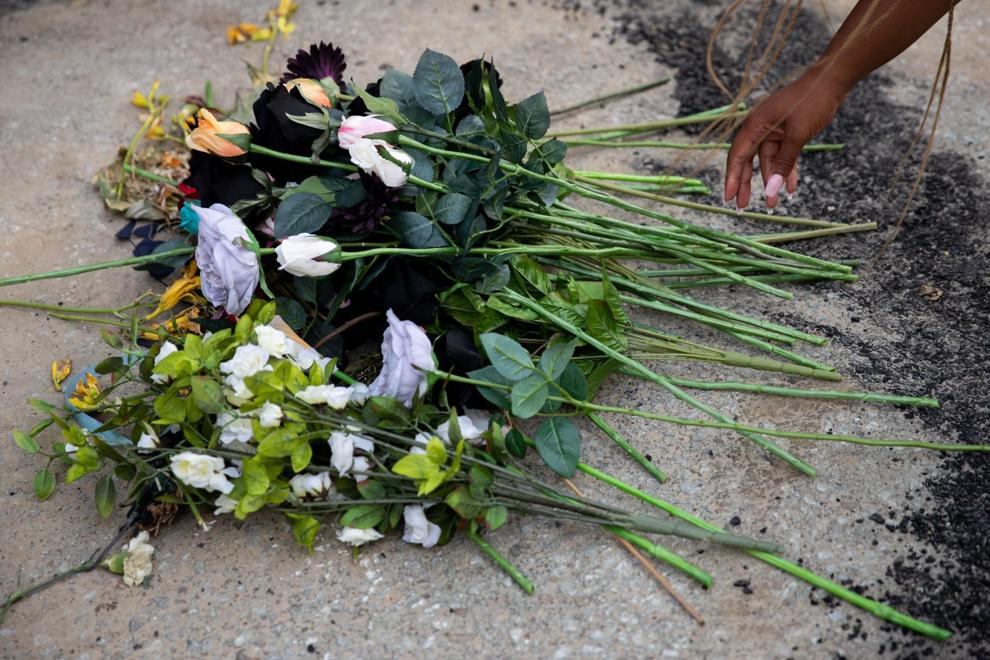 Scurlock Vigil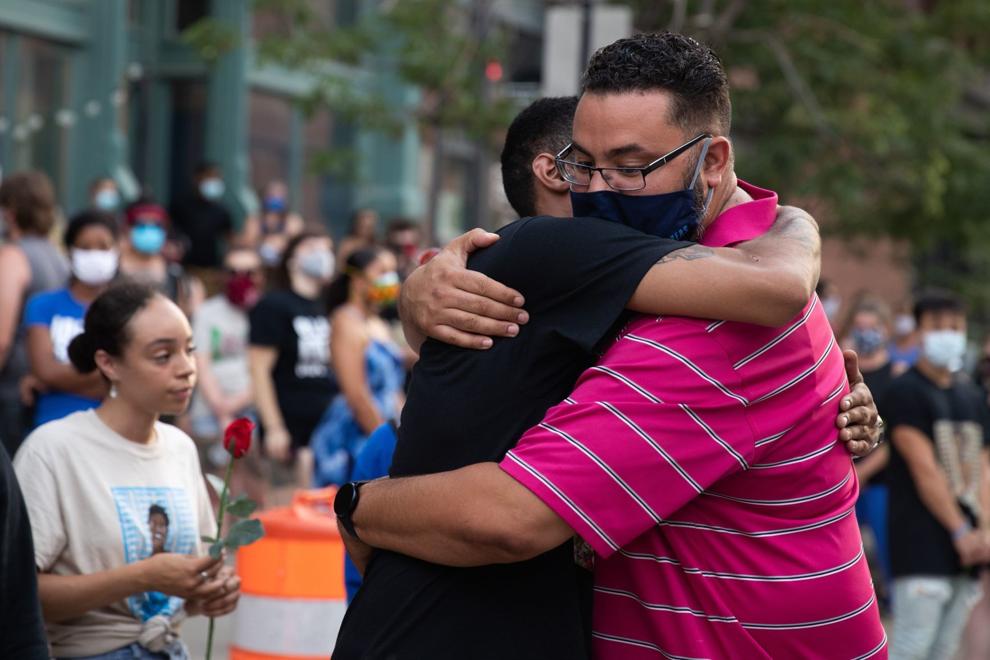 Scurlock Vigil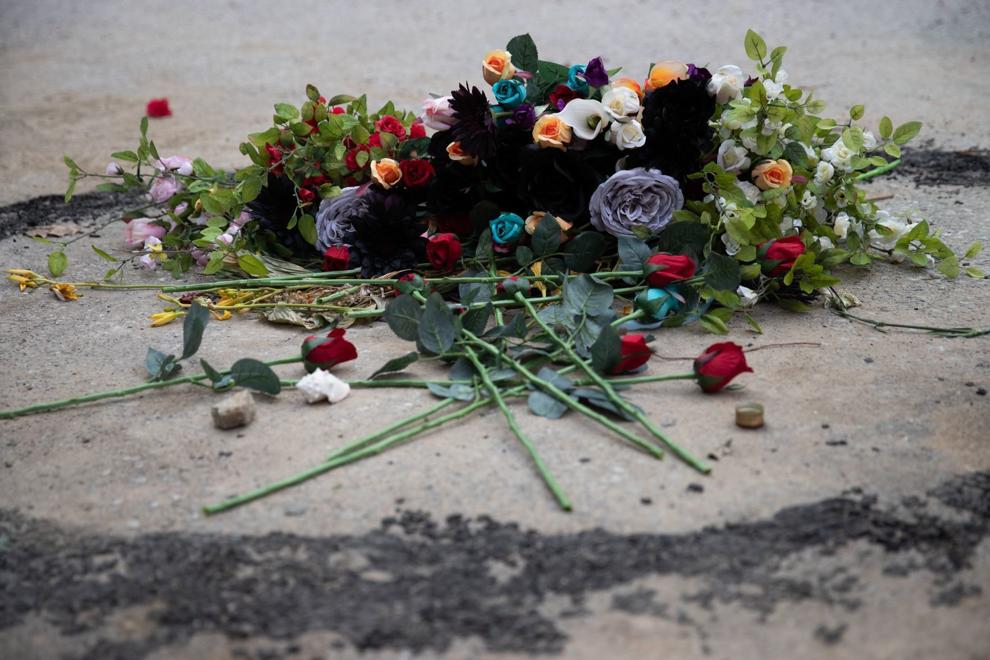 Scurlock Vigil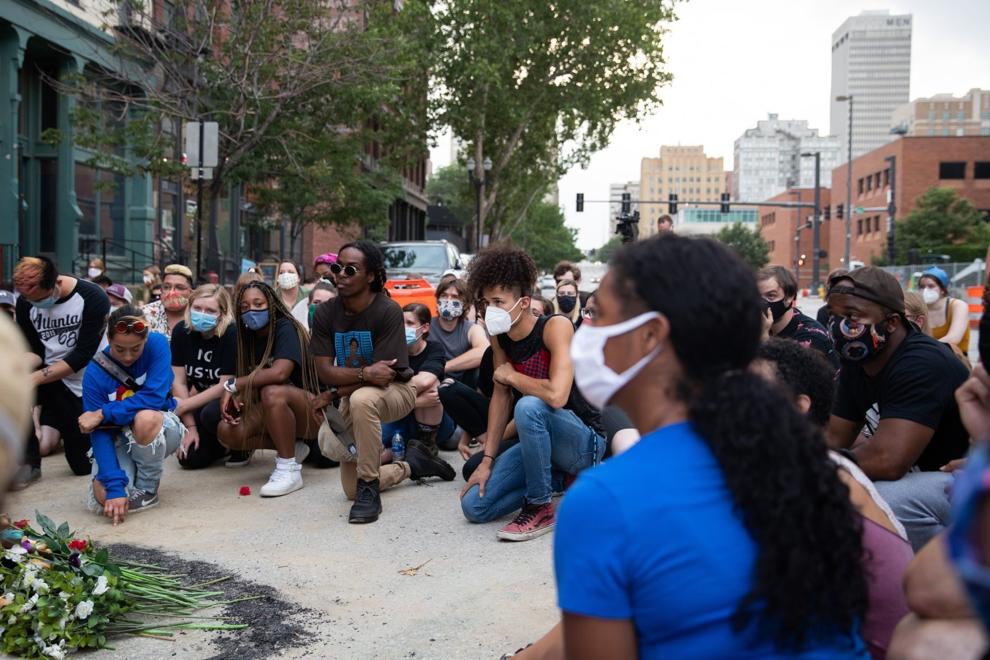 Scurlock Vigil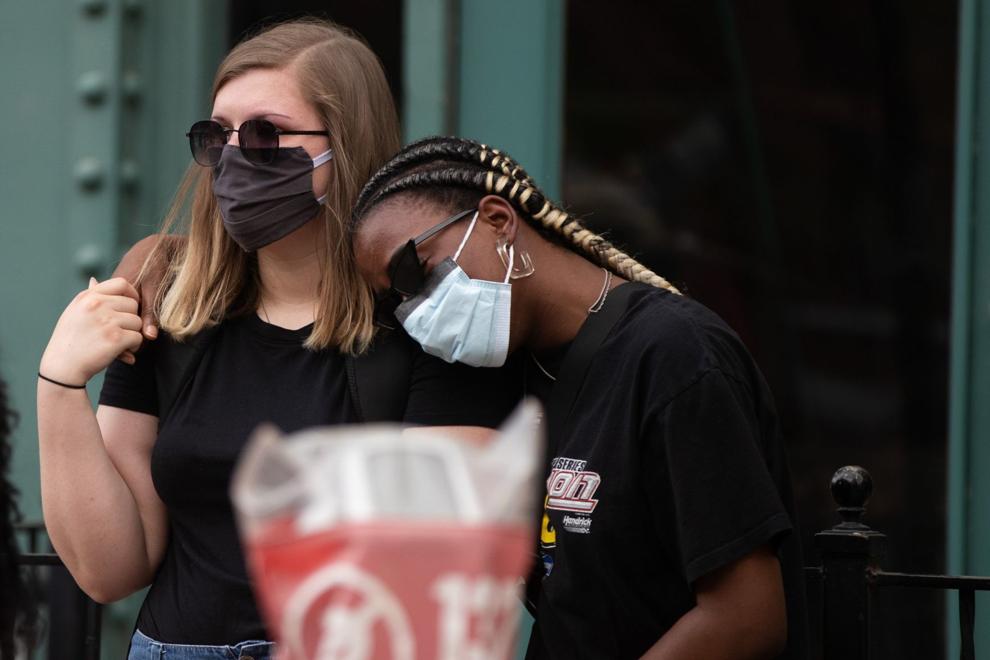 Scurlock Vigil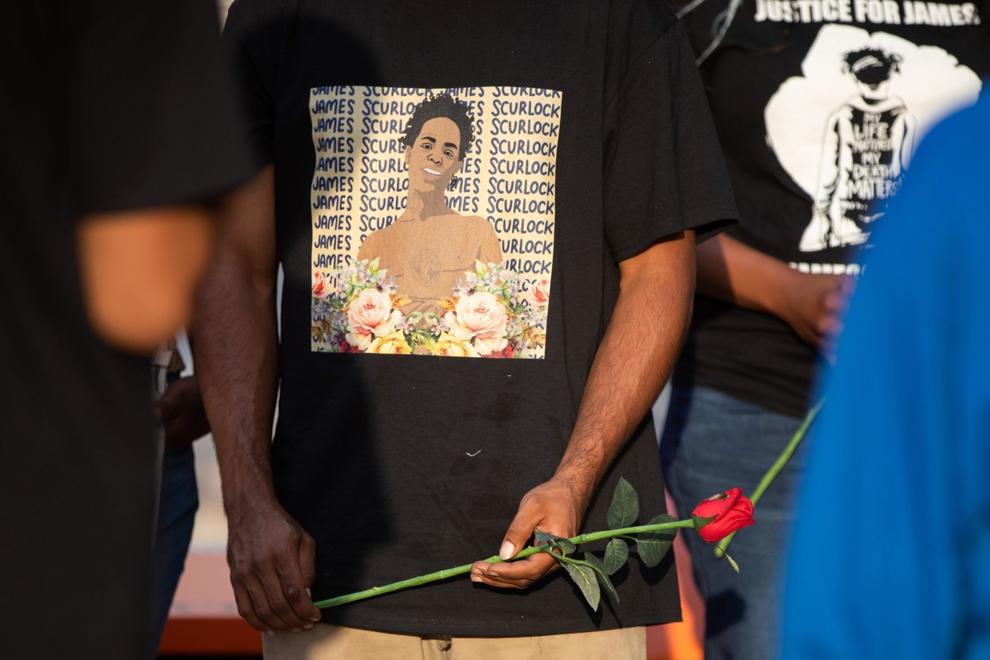 Scurlock Vigil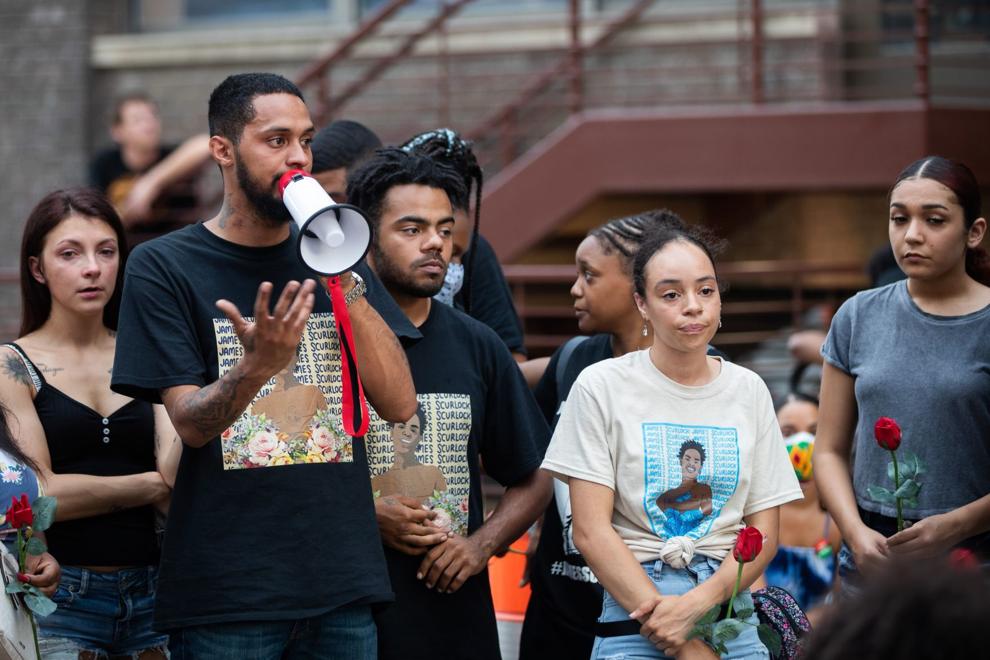 Scurlock Vigil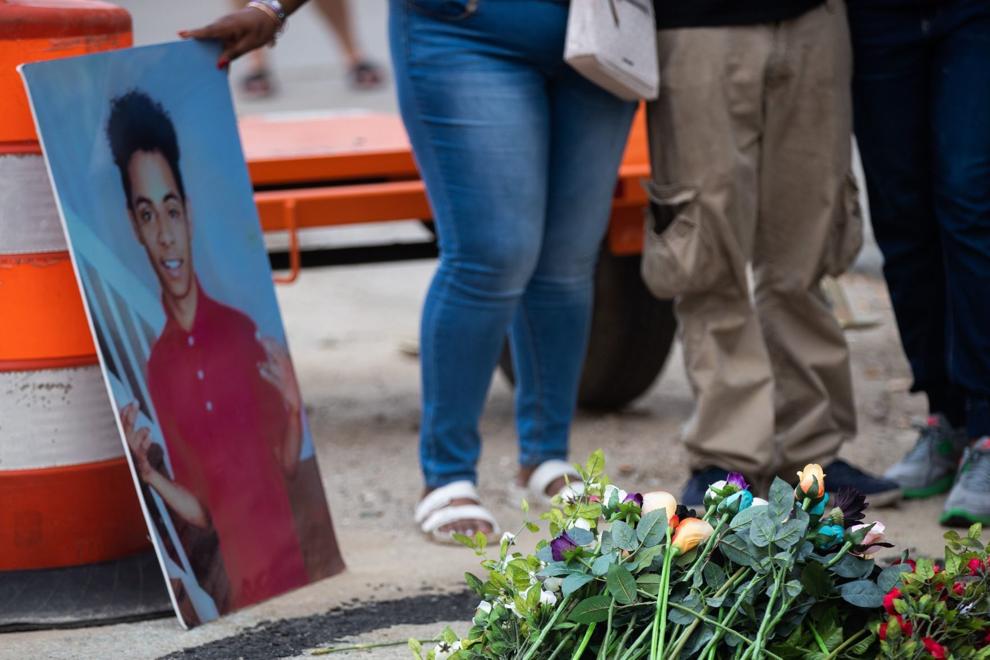 Don Kleine Protest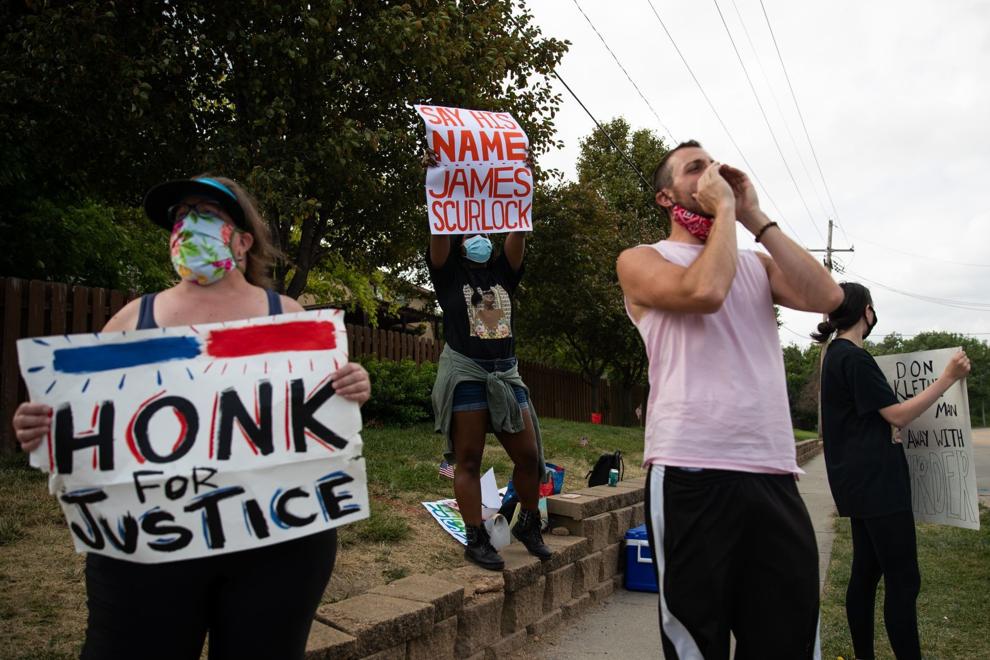 Don Kleine Protest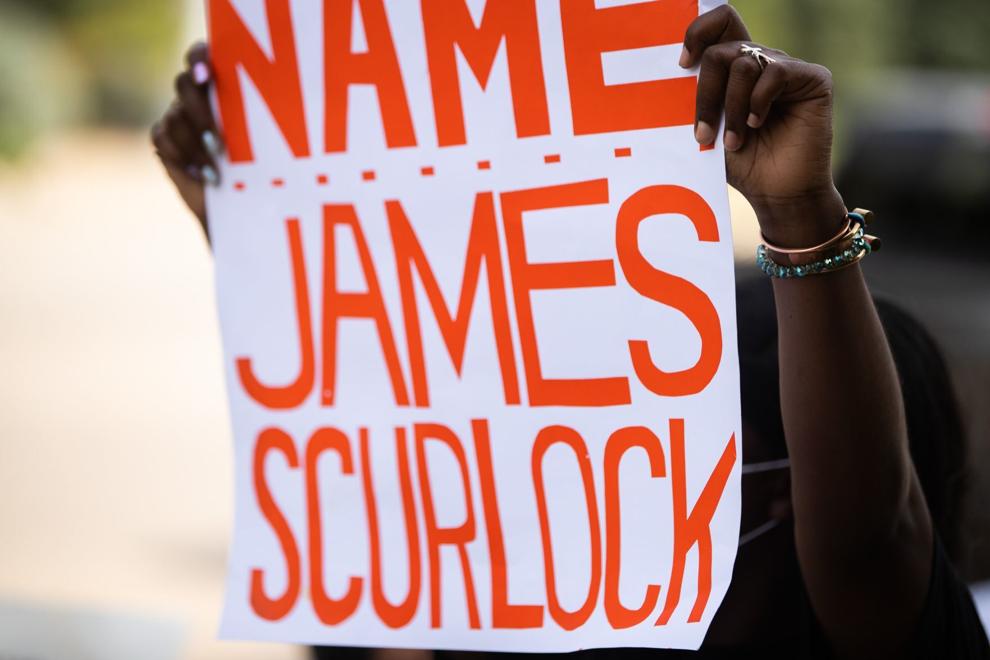 Don Kleine Protest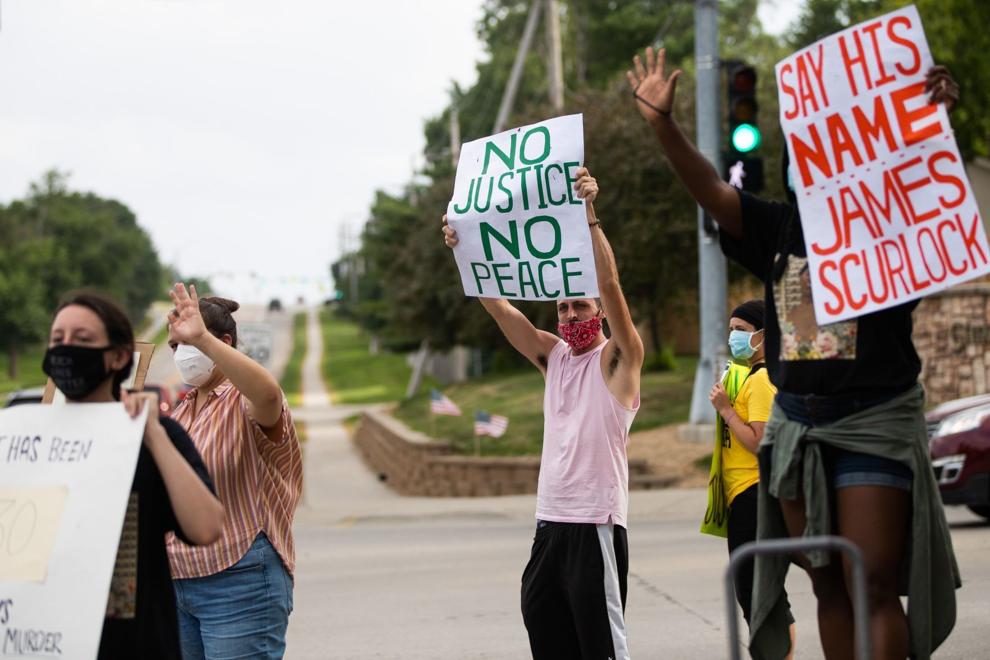 Don Kleine Protest
Don Kleine Protest