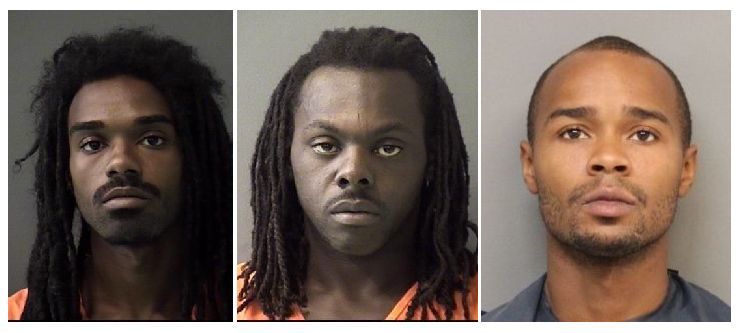 A federal grand jury has indicted the three men accused of killing a Lincoln woman in a home-invasion robbery July 31.
The U.S. Attorney's Office already had filed criminal complaints against Tawhyne Patterson Sr., Damon Williams and his brother Dante Williams.
You have free articles remaining.
But late Wednesday afternoon, an indictment was filed accusing them of use of a firearm resulting in Jessica Brandon's murder during a crime of violence and attempted interference with commerce by trying to rob $85,000 and marijuana.
At a preliminary hearing earlier this month, Assistant U.S. Attorney Lesley Woods said investigators believe Patterson and Damon and Dante Williams had tried to rob Brandon's boyfriend, Michael Robertson, of drugs and cash, and that Brandon, 36, was shot and killed in the process.
The attorneys representing the three men contended there wasn't probable cause, challenging the robbery charge, saying nothing had been taken, and whether robbing a drug dealer qualified as interference with commerce.
U.S. Magistrate Judge Cheryl Zwart hadn't yet made a ruling before the indictment came down, essentially making the matter moot.