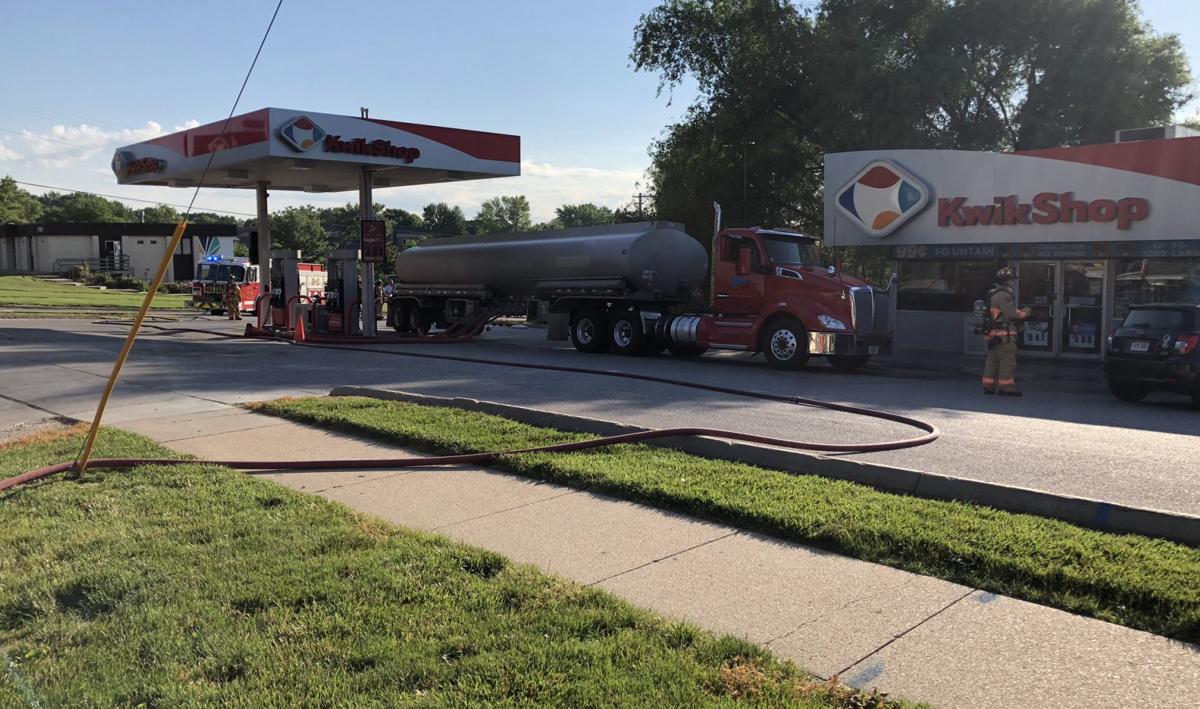 About 22 gallons of fuel spilled Thursday morning after a man accidentally ran over the hoses of a truck delivering gasoline to a north Lincoln convenience store, Lincoln police said.
You have free articles remaining.
The truck's hoses were connected to underground fuel tanks at the Kwik Shop at 14th and Adams streets, Officer Angela Sands said, and the fuel spilled in a grassy area and down 14th Street. Witnesses originally reported that hundreds of gallons had spilled, but the tanker driver took inventory and determined the amount was much lower than that.
The Kwik Shop and one lane of 14th Street were shut down while the hazardous materials team worked in the area. Lincoln Fire & Rescue put down absorbent material and contacted the Health Department.