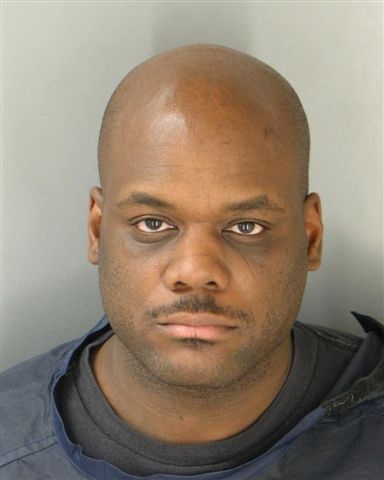 A Lincoln youth coach in jail on a sexual assault charge was cited twice more Monday for allegedly fondling boys, and police continue to investigate claims from other suspected victims.
Joe Ballard, 42, was cited Monday on suspicion of two counts of third-degree child sexual assault. He also was listed as a "party responsible" in two additional cases of a similar nature.
Monday's citations stem from a pair of boys who say they spent nights at Ballard's home in 2008.
Both boys told police that over a period of months Ballard touched their genitals and pulled back the shower curtain when they were taking showers, a probable cause affidavit says.
"It was not uncommon for him to have adolescent boys over to his house for sleepovers," Lincoln Police Officer Katie Flood said.
"It was encouraged by the parents. They saw him as a positive role model for their child."
The two boys played on basketball teams coached by Ballard, Flood said.
"These aren't the only individuals we've interviewed," she said. "More people have come forward."
On Sunday, a police report was filed under the category of molest/fondling saying the victim was 12 at the time of the reported incident, between June 1 and Aug. 1, 1995.
Another report, with an alleged 15-year-old victim, was filed Monday morning.
Ballard's name is listed as a "person responsible" on both reports, but he had not been charged in either case by Tuesday afternoon.
Ballard was jailed Feb. 18 and charged with two counts of first-degree sexual assault and one count of third-degree sexual assault of a child.
All three of those charges stem from allegations from a 19-year-old man who told police that Ballard, his mentor, fondled and molested him from the time he was 11 until he was 16.
Court records say the young man wore a wire and talked to Ballard about their past a week before he was arrested.
Flood encouraged others with information about Ballard to contact police.
In Nebraska, there is no statute of limitations for first- and second-degree sexual assault, nor is there a limit on when first-, second- and third-degree sexual assault of a child is reported.
According to a police incident report, the investigation so far spans at least as far back as the summer of 1995.
"I think it's unsettling that more people are coming forward, but it's not a surprise based on the extent of the involvement with children over the years," Flood said. "We expected more people to come forward."
Ballard is the former director of Project Youth. Before that, he supervised kids and directed a summer softball program at the Salvation Army Community Center.
Until his arrest, Ballard still coached several youth basketball teams.
He was set to make an initial court appearance on the newer allegations of third-degree child sexual assault Tuesday afternoon but that appearance was continued.
Police Q&A about Joe Ballard