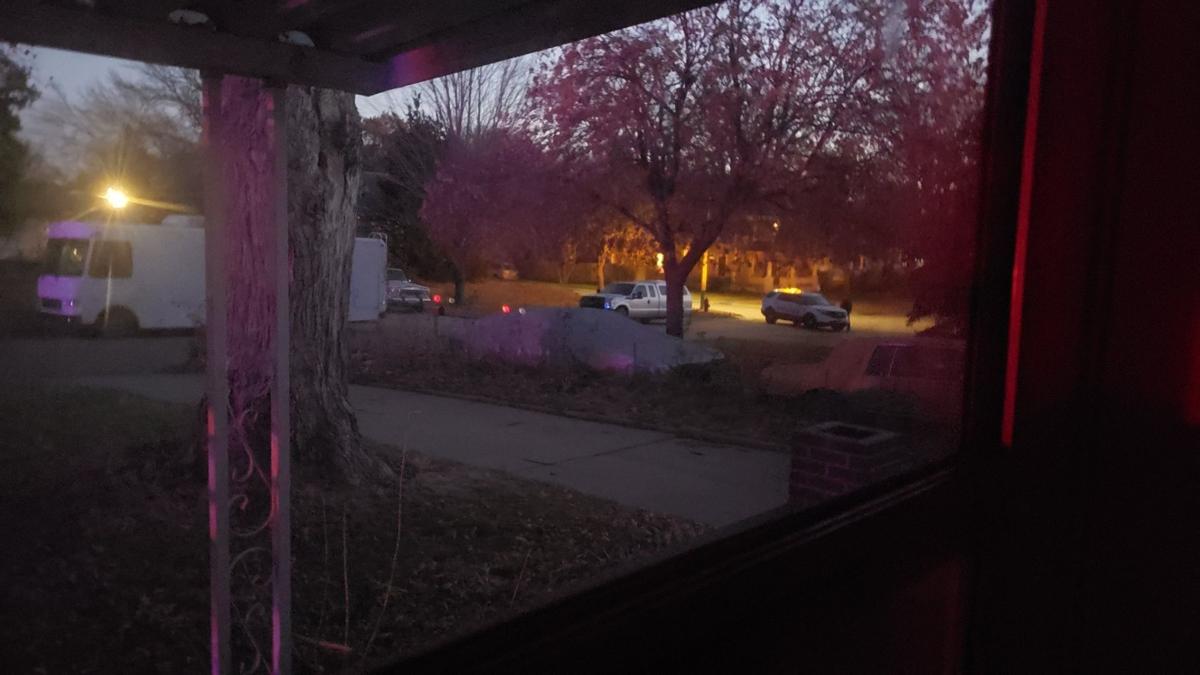 A federal indictment was unsealed Friday accusing a dozen Lincoln men, ages 18 to 27, of being part of a firearms conspiracy involving drug trafficking.
The U.S. Attorney's Office said they are members of the No Name Demons Gang.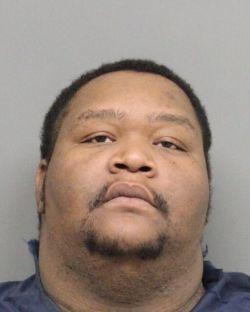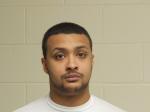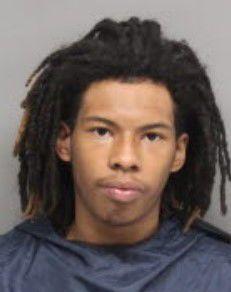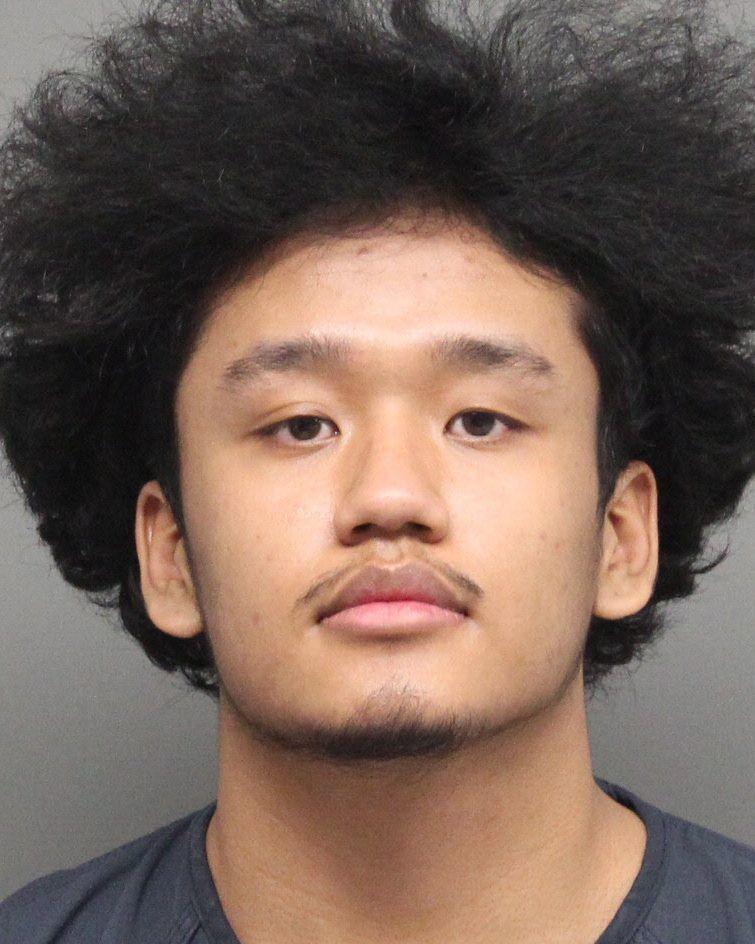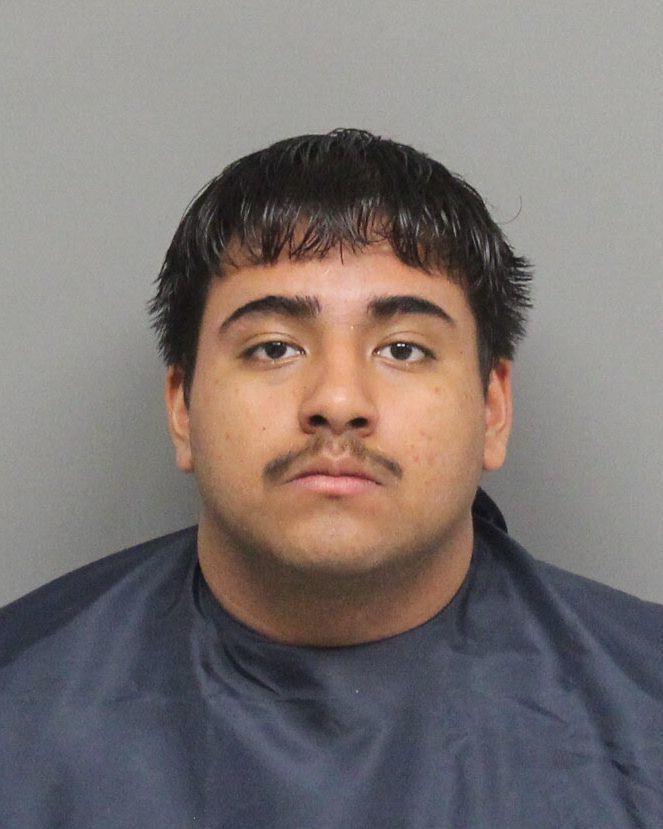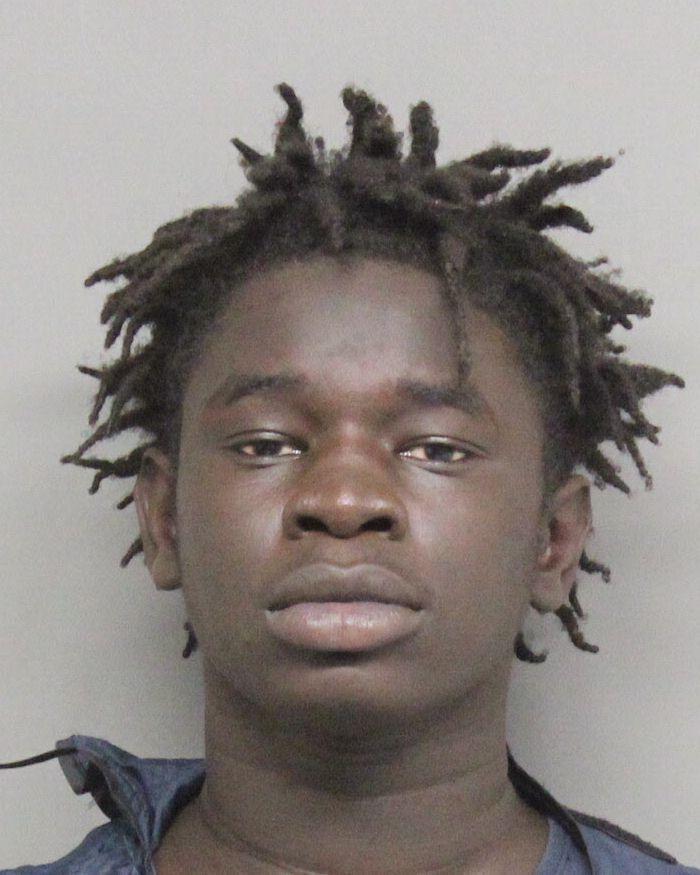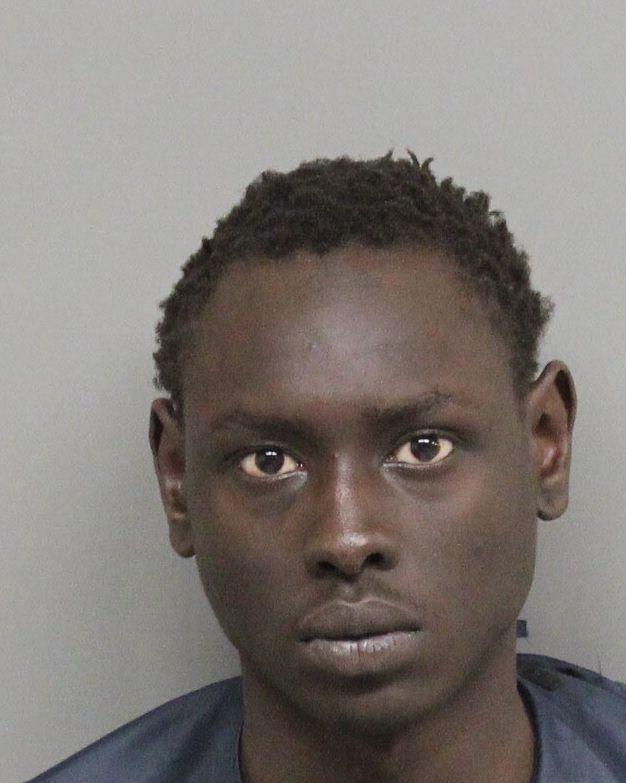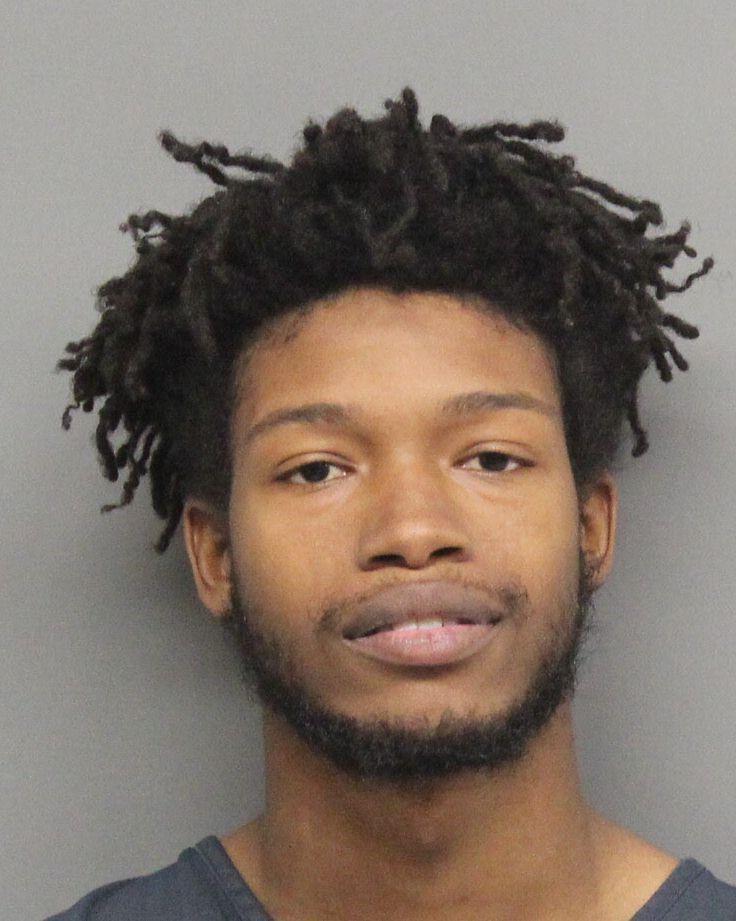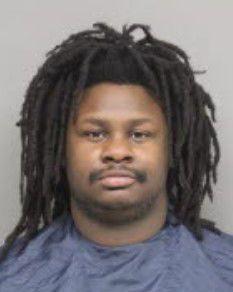 Most of the 12 already had been facing felony charges in state court, including Orion Ross, arrested after fleeing with a teenager who shot at police, hitting Lincoln Police Investigator Mario Herrera, who later died of his wounds, and Krysean Reynolds, who was accused of taking part in the robbery, assault and fatal stabbing of Edward Varejcka in a Lincoln apartment March 8. 
FBI Omaha Special Agent in Charge Eugene Kowel said, "Protecting the public from violent criminals is a fundamental core of the FBI's mission. Today a violent gang has been dismantled."
He said the Lincoln Safe Streets Gang Task Force "struck a major blow" against violent gang activity in the Lincoln area with the arrests."
The men charged are: Ross, 19; Reynolds, 19; Jupree Hill, 25; Rice "Shay" Hill, 18; Lorenzo "Peace" Andersen, 27; Tang Lian, 19; Bryan Castillo, 18; David L. Atem, 20; Kyce James Davis, 18; Yuko Joseph Gusko, 18; Isaiah James Dorsey, 19; and Kalam K. Yiel, 20.
"It was part of the conspiracy that the defendants would possess firearms in order to protect themselves from being robbed of their controlled substances and proceeds derived from the sale of controlled substances," Assistant U.S. Attorney Lesley Woods wrote in the indictment.
She said the men agreed to divide proceeds from robberies and chose victims who they didn't think would report the crimes, as well as targeted people they knew.
Woods said adults in the group illegally acquired firearms for juvenile members of the group.
She alleged that Castillo used a gun in a robbery Feb. 12, at Wilderness Park, and that Lian aided and abetted a juvenile co-conspirator wanted in the March killing of Varejcka.
All 12 are also accused of conspiring to distribute marijuana in the Lincoln area since between April 2019.
The charges allege a firearms conspiracy, conspiracy to interfere with commerce by robbery, drug-trafficking crimes, and multiple charges of possessing firearms in furtherance of crimes of violence and drug-trafficking crimes.
Some of the charged defendants, if convicted, face up to life in federal prison. Other defendants face up to 60 years in federal prison if convicted of their charges.
They are expected to begin making their first appearances in federal court next week. 
Special agents with the FBI, along with officers and investigators of the Lincoln Police Department and deputies from the U.S. Marshals Service and the Lancaster County Sheriff's Office, executed a series of search warrants in connection with the charges early Friday.
"The charges announced today are a direct result of the hard work, successful cooperation, and seamless coordination among all of these state and federal law enforcement partners," U.S. Attorney Joe Kelly said.
Lincoln Police Chief Jeff Bliemeister said: "The collaborative efforts of federal and local law enforcement agencies, combined with the support of the citizens of Lincoln are critical to impacting violent crime. We appreciate the focused work by so many talented and driven staff leading to the arrests,"
This case is part of Project Guardian, the Department of Justice initiative to reduce gun violence and enforce federal firearms laws. It was started by the Attorney General in the fall of 2019.
Lincoln Crime Stoppers cases
Lincoln police want the public's help solving these cases
Another U-Stop robbery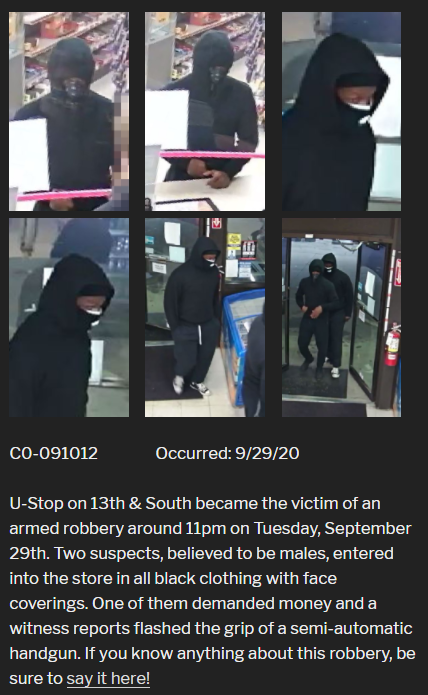 Bacardi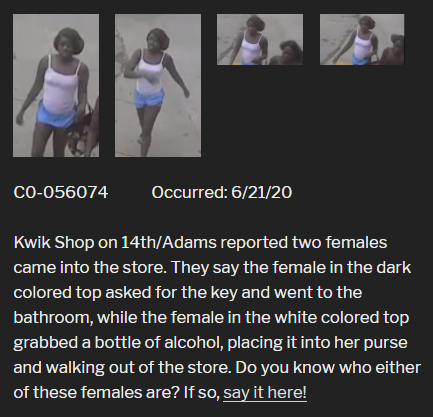 Beer Me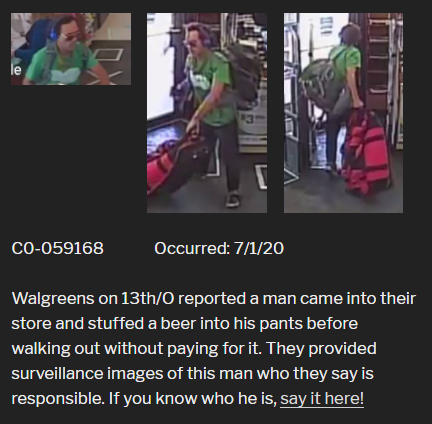 Best Buy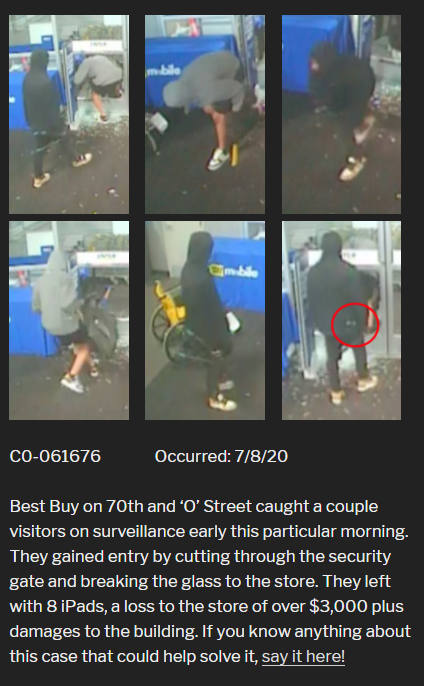 Blink of an eye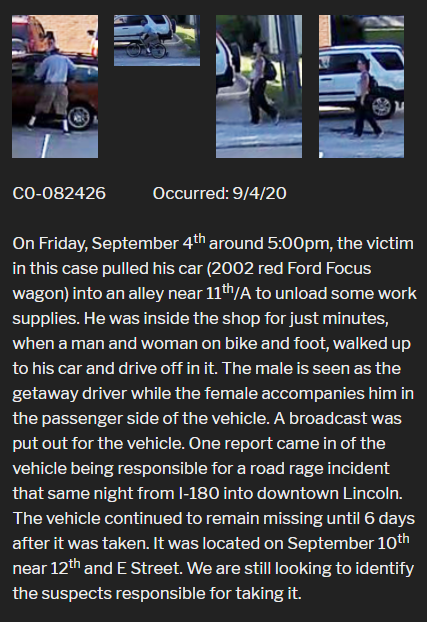 Fixodent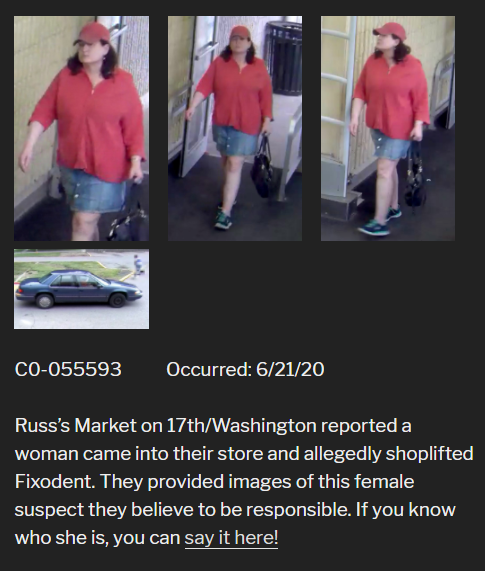 Followed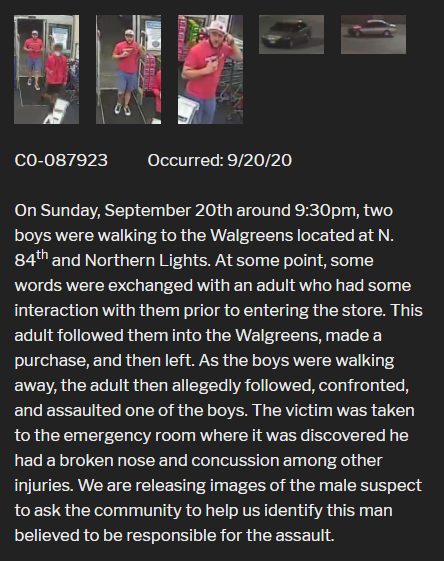 Heineken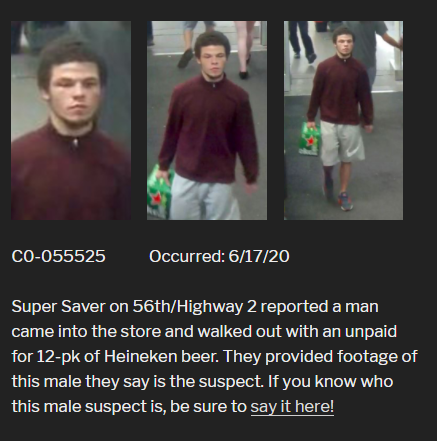 Jack Flash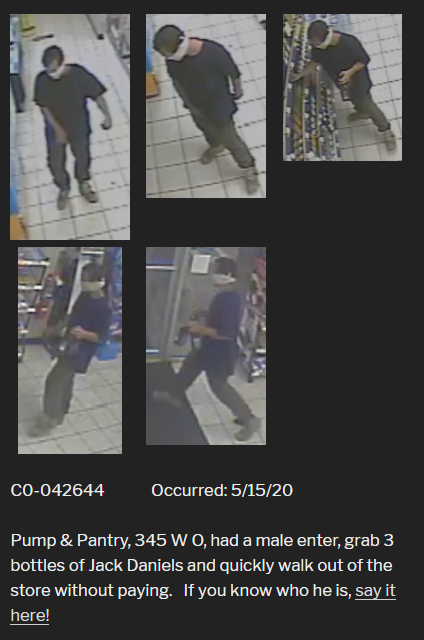 Kwik Shop robbery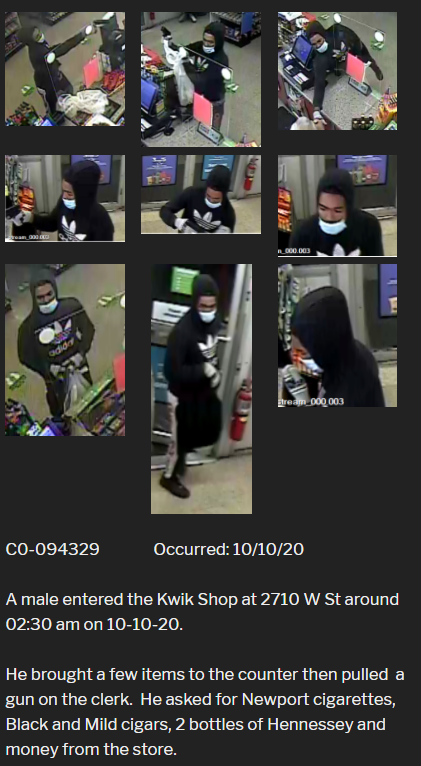 Let me see ya grill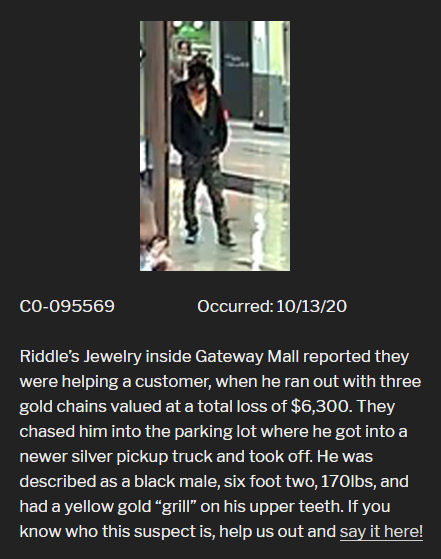 Mart dart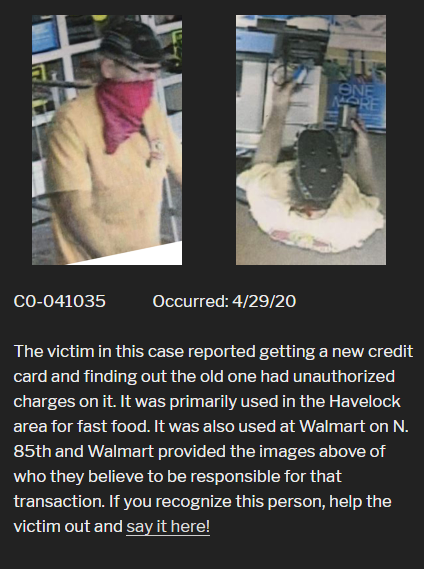 Missing gun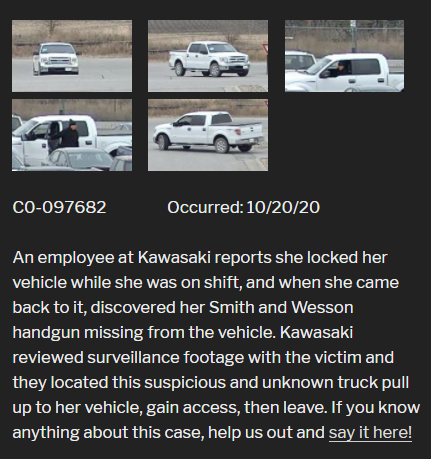 Needed a boost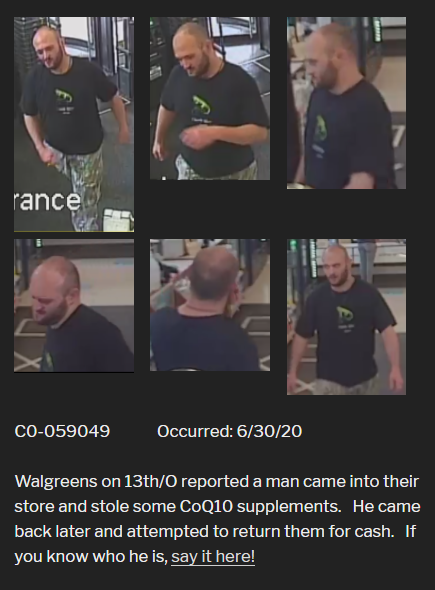 Not so bad guy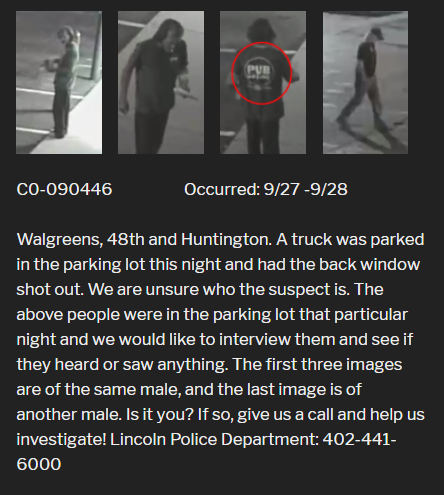 Ping pong paddle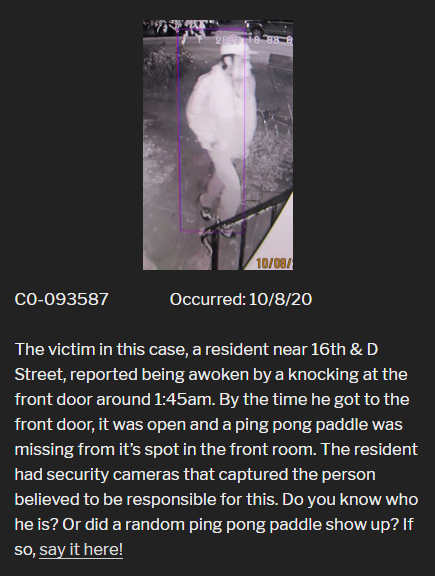 Questionable behavior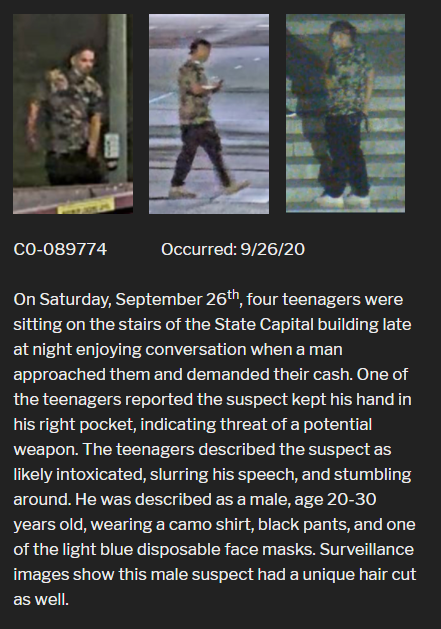 Red Sox fan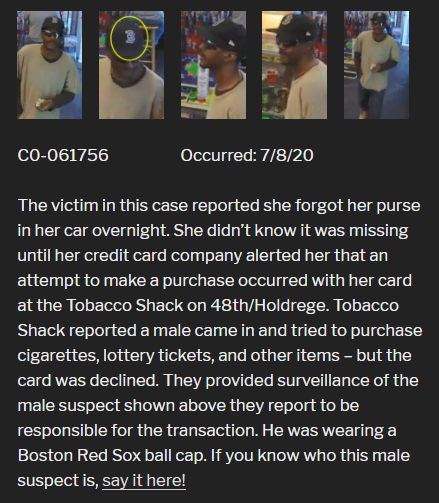 Smashing glass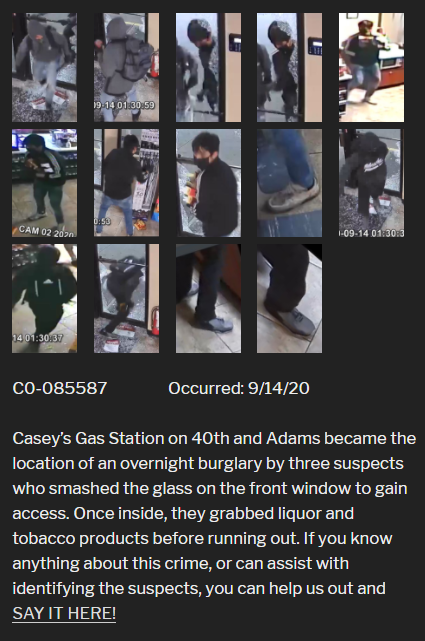 Snacky Snack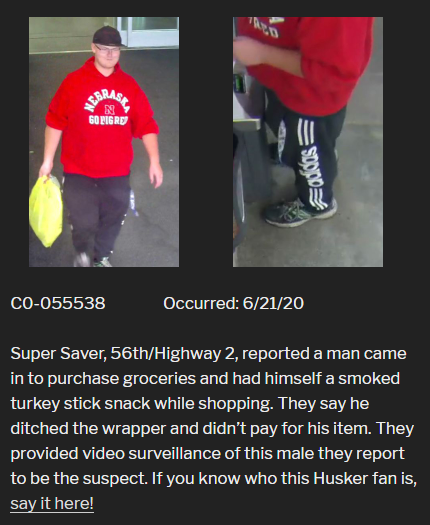 Tip jar taken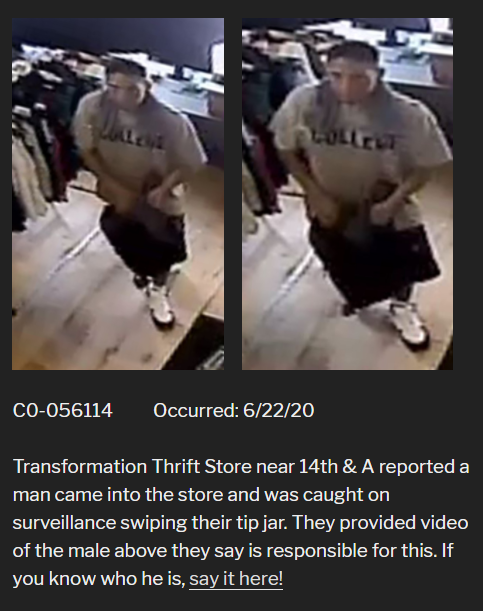 U-Stop robbery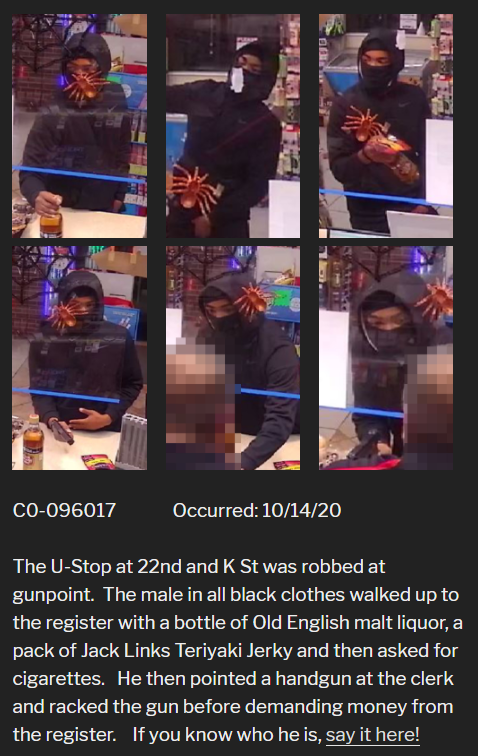 Wheeee