Former Husker defensive back Alfonzo Dennard has been sentenced to five years of probation for second-offense resisting arrest and misdemeanor DUI in connection to a traffic stop a year ago.
He pleaded no contest to the charges in November in a deal with prosecutors who dismissed a felony charge accusing him of assaulting an officer. 
Lancaster County District Judge Robert Otte sentenced Dennard on Monday afternoon to probation, fined him $500 and revoked his license for six months. The 30-year-old resident of La Vista also was ordered to perform 200 hours of community service and attend a MADD victim impact group discussion, according to the probation order.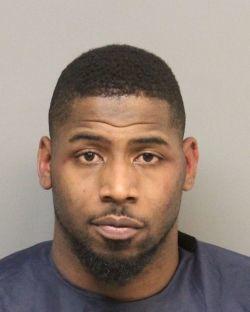 Lincoln police arrested Dennard early Dec. 23, 2018, after an officer noticed expired registration tags on his GMC Yukon and stopped him near 18th and N streets.
You have free articles remaining.
Police said, after learning Dennard's driver's license and insurance both were expired, they decided to arrest him because he had failed to appear for a traffic ticket two months earlier, according to the affidavit for his arrest.
They said when they told him he was being arrested for driving under suspension, Dennard resisted and was able to free his right arm and get back to his SUV. But, after several more officers arrived, he was taken into custody soon after. 
Police said three officers were left with scrapes as a result of the scuffle.
Dennard finished his Husker career in 2011 and was named the Big Ten Conference defensive back of the year his senior year. He played three NFL seasons with the New England Patriots.
Today's jail mugshots