Callers seeking refuge at Lincoln's largest shelter for victims of domestic violence have reflected a troubling trend in the past 11 months, says Amy Evans of Friendship Home.
Nearly two out of three callers, mostly women, have said their batterer choked or strangled them.
That revelation sounds an alarm for Evans, the sheltering organization's executive director, because women who have been choked by their intimate partner are 7½ times more likely to be murdered, according to a 2008 study published in The Journal of Emergency Medicine.
"The batterer's hands are lethal weapons," Evans said. "They're potentially as lethal as a gun or a knife."
---
---
The city hasn't lost a life this year at the hands of a batterer, though earlier this month,  Lincoln Police Chief Jeff Bliemeister said a husband blew up his southeast Lincoln home to kill his wife in 2017.
And a woman that police say was shot in the head by her boyfriend and father of her five children in September survived, though authorities say she suffered disabling injuries.
While other domestic violence cases don't typically involve injuries that make headlines, they are some of the most common incidents handled by police.
In the past month, police say a man stomped on his girlfriend's head eight times and threatened to kill her after an argument. In another, a woman punched her boyfriend in front of officers following an argument over images and text messages on her phone. And during the Oct. 13 Thomas Rhett concert at Pinnacle Bank Arena, a man who'd been denied re-entry into the arena slammed his girlfriend onto the concrete as she tried to calm him down.
Other such cases never surface at all, police say, because crimes of domestic violence are generally underreported.
A survivor and advocates for domestic violence victims say paths to safety remain open for women and men trying to get out of abusive relationships in Lincoln, which recognizes October as Domestic Violence Awareness Month.
And many say the community's system continues to prove its effectiveness in holding batterers accountable.
"We might not fix these guys, but at least we'd slow them down," said Bob Moyer of the Family Violence Council, who analyzes the issue and Lincoln's response to it.
Risky cases
Investigator Steve Wherry will study every one of the 1,500 domestic violence cases reported to Lincoln police this year, looking for follow-up opportunities and scrutinizing to ensure the officer arrested the right person.
As he told a class of police recruits during training earlier this month, the cases are complex.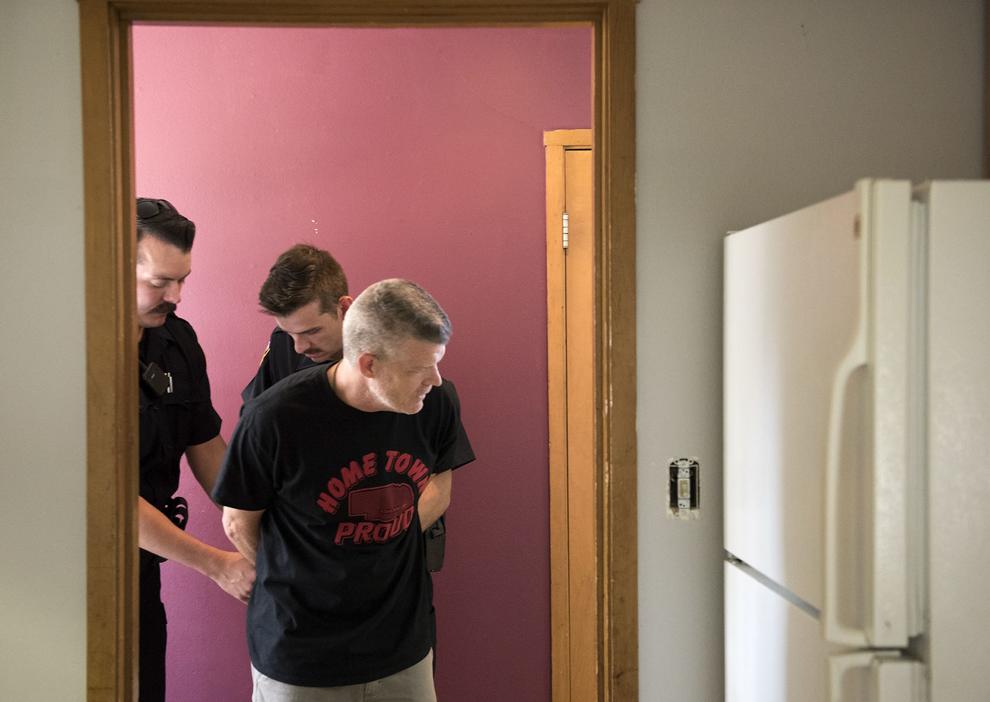 With a domestic violence victim's safety in the balance, the stakes of a police investigation couldn't be higher, Wherry said: "We just have to be really, really thorough on our investigation, and, if we are, we're going to come to the right conclusion."
Over the last five years, Lincoln police have arrested an average of 857 people in domestic violence cases and jailed 88 percent of those arrested, according to the Family Violence Council.
In 1996, the city launched an effort to reduce domestic violence in the city. At the time, local judges were fining three-fourths of convicted batterers, according to the Family Violence Council. Now roughly half are sentenced to jail and about one-quarter or less are fined.
Lancaster County's population has increased by nearly 70,000 people over the past two decades, while the number of domestic violence cases reported here remains about the same.
Marcee Metzger, who heads the crisis intervention and victim advocacy services organization Voices of Hope, said communication between police, the courts, probation and victim services groups is an envy of other communities.
"Our community coordinated response is continuing to work," Metzger said.
Last year, Voices of Hope served more than 1,700 people with domestic violence concerns, 93 percent of them women.
That included a growing portion of the city's immigrant populations, a result of work to bridge those groups to Voices of Hope, Metzger said.
Generally, domestic violence victims are working with the organization's staff over a longer period of time, receiving crisis counseling, help filing protection orders and learning financial literacy, among other services, she said. 
But staff are also seeing and hearing from victims with more severe physical injuries and documenting more hospitalizations. 
To Metzger, those aren't signs of escalating violence in Lincoln but rather reflections of the organization's growing footprint and position of trust in the community.
Friendship Home is increasing its shelter capacity to 107 people by the end of the year, which will mark an 84 percent boost over its 2016 capacity, Evans said. 
This growth includes six more family apartments, which Friendship Home added in the community last year, and a new shelter-first option where Friendship Home clients sign leases, then receive funding to temporarily subsidize rent or help with a deposit.
Staff have also redecorated the communal shelter to make the walls more calming and the furniture more comfortable for women who've been through trauma.
Still, an average of 43 women and children await a safe place in Lincoln every day, Evans said.
Front of mind in these sheltering decisions is a difficult question, Evans said: "Who is in the greatest danger?"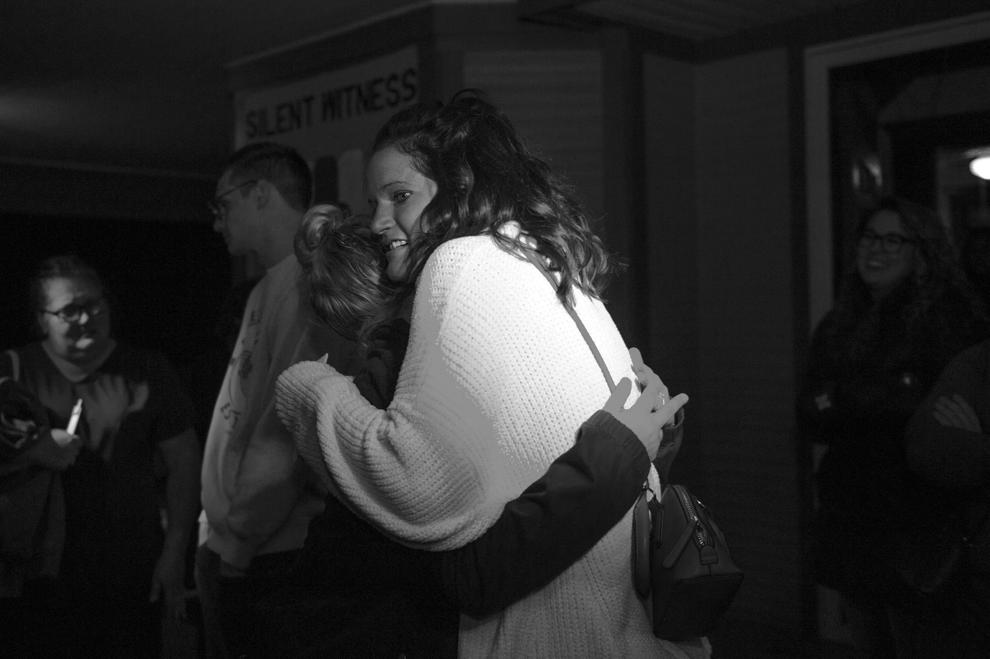 'It's OK not to be OK'
The man mutated from a great match into a controlling batterer, wearing Morgan Hohbein down in the process.
She started to believe she was worthless, like he said.
Then his quest for total control of the relationship descended from belittlement to beatings, she said.
"You become somewhat used to it where you tell yourself that he didn't mean it or that it would get better after time," the 29-year-old Lincoln woman told a crowd of about 50 gathered at a vigil for victims of domestic violence earlier this month.
After nearly two years, she left him with the help of her family.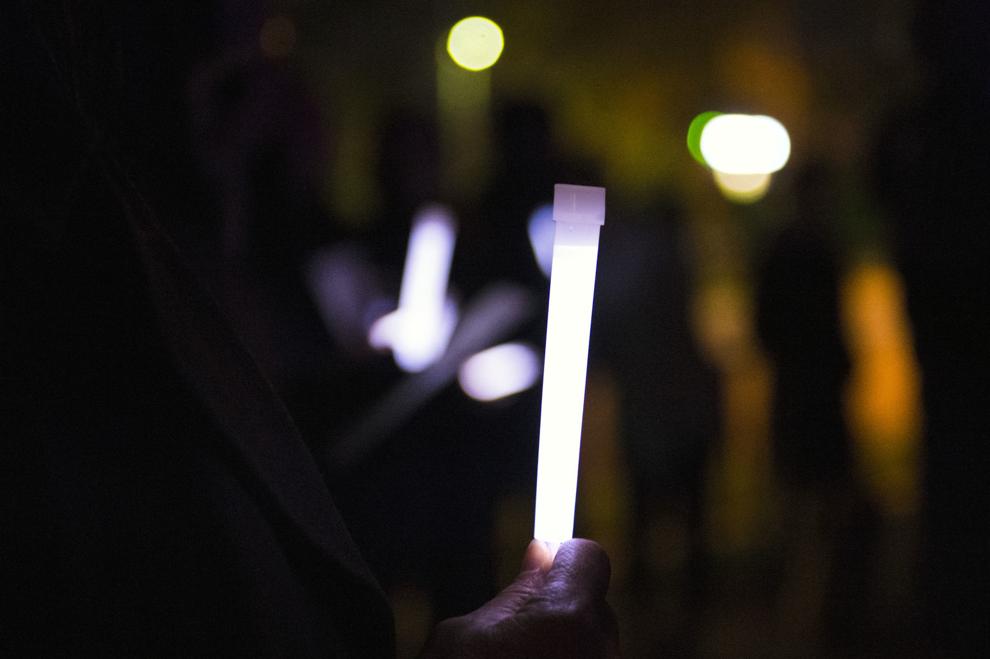 Even then, the pain, fear and regret she'd felt when she was with him didn't go away. 
Draped in purple light on the porch of Voices of Hope, Hohbein turned the focus of her speech to survivors of abuse and their families in the crowd.
"It's OK not to be OK," Hohbein said. "In fact, you'll need to be comfortable with it."
The sales associate at a local insurance company said she's proud of where she is, but she recognizes it's an uphill battle.
Survivors shouldn't be afraid of this climb, she said. Instead, she encouraged them to take a step, no matter how small, each day toward their goal.
"As long as you're continually putting your chin up and moving forward and not looking back, you're gonna gain strength you never knew you had."