A former Lincoln attorney disbarred by the Nebraska Supreme Court last October has been sentenced to two to four years in prison for keeping thousands of dollars in settlement checks intended for his clients.
Craig A. Hoffman, 44, pleaded no contest to theft by deception, over $5,000, as part of a plea deal in July, where prosecutors dismissed four other theft charges.
Police originally said Hoffman had kept $27,500 in insurance checks intended for two of his clients. The payments either were part of a settlement or intended to pay their medical bills.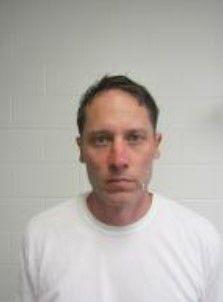 Police later learned about three other victims.
Lancaster County District Judge Darla Ideus sentenced Hoffman earlier this month. 
Hoffman voluntarily surrendered his license to practice law in Nebraska and he was disbarred last October.
Latest missing persons cases in Nebraska
Isabella R Buckman
Myra Noelle McKerrigan
Christopher M Johnston
Freddy Rico Pilcher
Dominiga Benito
Leah Rennee York
Patricia Susanne Herman
Hunter P Hawthorne
Michael Medina
Joseph Allen Dunwoody
Zackary Reuter
Brian Diego-garcia
Jaden Hammond
Raven Emma Pierson
Michael Salas Ogden
Isahi A Devora
Kash A Davis
Julisha Deandra Biggs
Tucker A Dobberstine
Dayton W Schultz
Samuel Rg Fatica
Stormy L Chesmore
Alexander Michael Gardner
William A Brown
Zymira Royal
Mary K Bruber
Raven A White
Alexis Renae Arkulari
Alicia Serinna Chacon
Shaydie Hinman
Machenzie L Pollard
Christopher Allen Wallach
Cytaya Latini Tate-rucker
Saul Aaron Soto
Edgar A Deleon
Tim0thy J Classen
Estevon J Nieto-phillips
Dominique M Wright
Mitchell A Musquiz
Taylen Javonne Garrett
Bianca Rodriguez Zepeda
Kieth L Cunningham
Connor Tiedje
Gary Wayne Jr Burton
Columbriana Hicks
Sequoia Nevaeh Amirako Harlan
Rayjah Levering
Claudia Gonzalez
Mercedes Kruger
Shanta One Four Bryant
Mackenzie Estes
Christopher R Cade
Tachae Marie Ross
Bailey Zapata
Nathan Antonio Turnley
Rigo Britt
L0gan Uldrich-argent
Stoy Anders Jr Signal
Jaywon D Cooper
Emmett C Jr Hawkins
Courtney L Fornstrom
Shalisha M Thomas
Miranda Smith-huenink
Chase Andrew King
Jonathan A Medellin
Logan J Uldrich Argent
Tori Polite
Chris John Goynes
Nyca-ann Gaskill
Jace D Siemer
Dalton J Berens
Austin Aleksander Coate
Destinee Raeanne Sturm
Courtney L Cordes
Robert P Thieme
Adam Castillo
Walter Cj Martin
Tavionna Stevenson
Heather Lynn Charles
Larry Hardenbrook
Michael Eugene Jr Hall
Destinee Ann Connerley
Robert A Christensen
Jesus Lopez-cano
Anthony Edward Jividen
Grace M Echevarria Carmona
Seth P Chambers
Miguel G0nzalez-hernandez
Laurel Kathryn Glynn
Mario A Chavez
Shelton W Fils
Christian J Randels
Tiana Rose
Ricki Shelbylynn Becker
Christopher A Loupin
Sign up for our Crime & Courts newsletter
Get the latest in local public safety news with this weekly email.