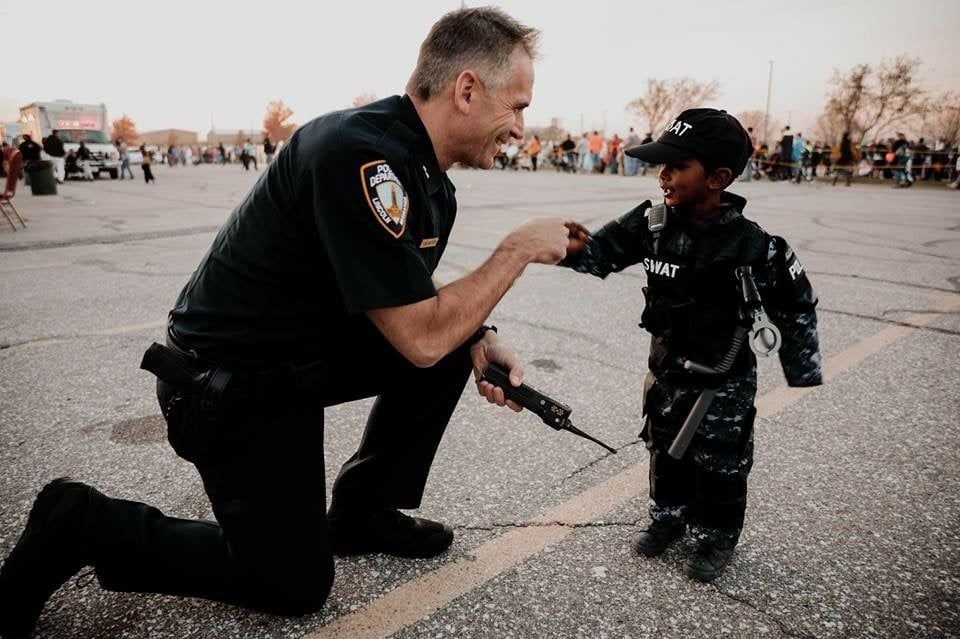 The Lincoln Police Department should continue to focus on building relationships in advance of tragedy and continually evaluate how officers are meeting their community's expectations amid national calls for police reform, outgoing Chief Jeff Bliemeister said.
"While we do a good job, we need to do an even better job," Bliemeister said Thursday, a day before leaving the ranks. 
The department will remain challenged by the size of its police force as the city grows, he said. It ranks among the state's smaller departments in officers per capita, according to the Nebraska Crime Commission. 
Since he took the helm, he worked with city leaders — including former Mayor Chris Beutler and current Mayor Leirion Gaylor Baird — to increase the force from 324 officers to 358.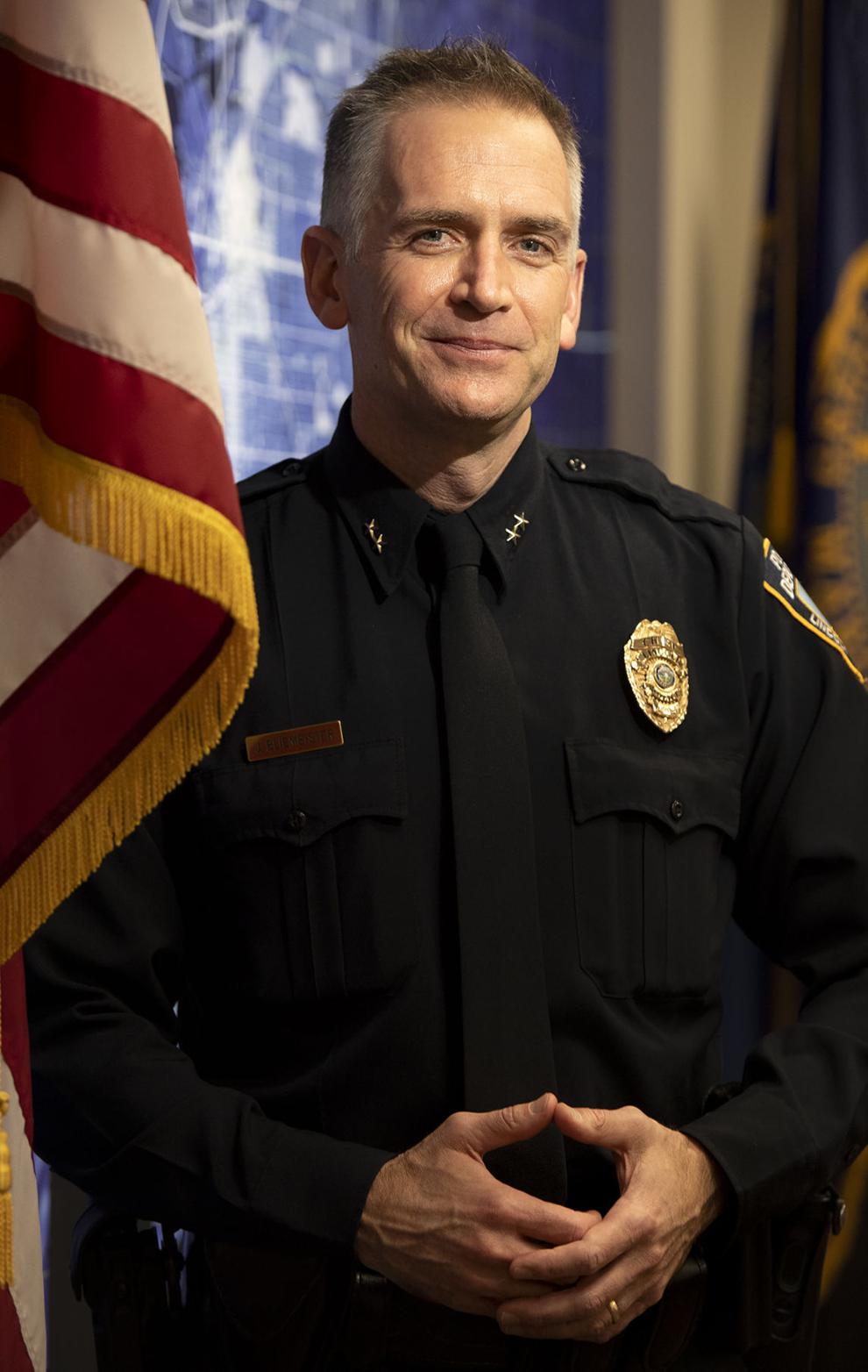 While that has helped, the department has not always been fully staffed, in part due to expected attrition but also due to the challenges in recruiting, he said.
For example, only 1 of the 5 new positions funded by a federal grant last year can be filled right now because the department is not fully staffed. 
During his time, Bliemeister oversaw the implementation of a new police radio system, the enhancement of the city's dispatch system that is expected to improve police, fire and sheriff response times, the development of its electronic evidence unit, creation of a department research team and implementation of a body camera program.
Bliemeister, 48, became chief in 2016 after serving 20 years in the Lancaster County Sheriff's Office, rising to chief deputy. 
As he prepares to leave a nearly 25-year career in law enforcement, Bliemeister will take up a newly created role at Bryan Health overseeing security and emergency preparedness.
The position with an organization he respects, and that his wife works for, proved too good to pass up, he said.
But it may not mark the end of his law enforcement career.
Asked if he would consider running for Lancaster County Sheriff in the future, Bliemeister said, "Right now, I am really focused on what is in front of me at Bryan Health," but added he would never close the door on such a possibility. 
In April 2016, Bliemeister stepped into the chief's office as the city experienced one of its deadliest years in recent history with 11 homicides. 
Successive murder cases that spring into the summer stretched the department's investigators and the agency as a whole, he said. 
One June murder case two months into his tenure ended in an officer-involved shooting when Lincoln Police trying to arrest murder suspect Germichael Kennedy killed him after he pulled a gun on them. 
That case marked the first officer-involved shooting investigation the police department turned over to the Lancaster County Sheriff's Office under an agreement Bliemeister had reached with Sheriff Terry Wagner shortly after taking the helm. 
Deputies conducted a criminal investigation into the shooting that would previously have been conducted by Lincoln Police, in addition to an internal affairs probe. A grand jury later found no wrongdoing on behalf of police. 
Bliemeister said that partnership helped meet community expectations for having an outside agency investigate an officer-involved shooting and grew from relationships cultivated by the department. 
His final year with the department brought successive challenges as police adapted to the pandemic, responded to community unrest that gave way to rioting in late May, and lost Officer Mario Herrera, who was shot and killed during an attempted arrest. 
Community support throughout it all helped carry him and the department, he said. 
"That support did not diminish," Bliemeister said. "It made you proud to be part of this profession, this agency."
He leaves the job proud of the relationship built within the community and of the officers working for it.
He came away from a Thursday meeting with Lincoln Police SWAT members feeling awestruck by their sacrifices and dedication, and serving alongside those officers has left him grateful. 
"I wish that the public could see and know the hearts and the skills of our command staff, officers and our agency as a whole," Bliemeister said.
"That's what makes leaving so difficult." 
Assistant Chief Brian Jackson will serve as acting police chief while Gaylor Baird commences a search for the next permanent chief, just as Jackson did four years ago before Bliemeister was selected. 
Gaylor Baird will meet with police staff to learn what qualities they believe will make a successful and effective chief, a process she employs when seeking to pick the leaders of all city departments, Chief of Staff Jennifer Brinkman said.
The mayor will also seek input from stakeholders and other organizations across the community in preparing to find the next chief. The process may mirror the 2016 search and include interview panels made up of city staff, law enforcement partner agencies and community members, Brinkman said.
"We are in the very early stages of this process," she said Friday.
The ACLU of Nebraska, Black Leaders Movement, Stand in For Nebraska, Change Now Lincoln and the Rev. Janet Banks Goodman together in a Jan. 5 letter called on Gaylor Baird to pick someone committed to police reform and who believes Black Lives Matter. 
Racial disparities lingering in the police department's traffic stop data and allegations of institutional sexism within the department show Lincoln Police have room to improve, and the next chief will play a pivotal role in that, the letter said.
"A transparent robust search for new leadership which meaningfully includes members of the public and community leaders will install confidence in the selection for the Chief of Police," the letter said.
BLIEMEISTER'S TENURE AS POLICE CHIEF: