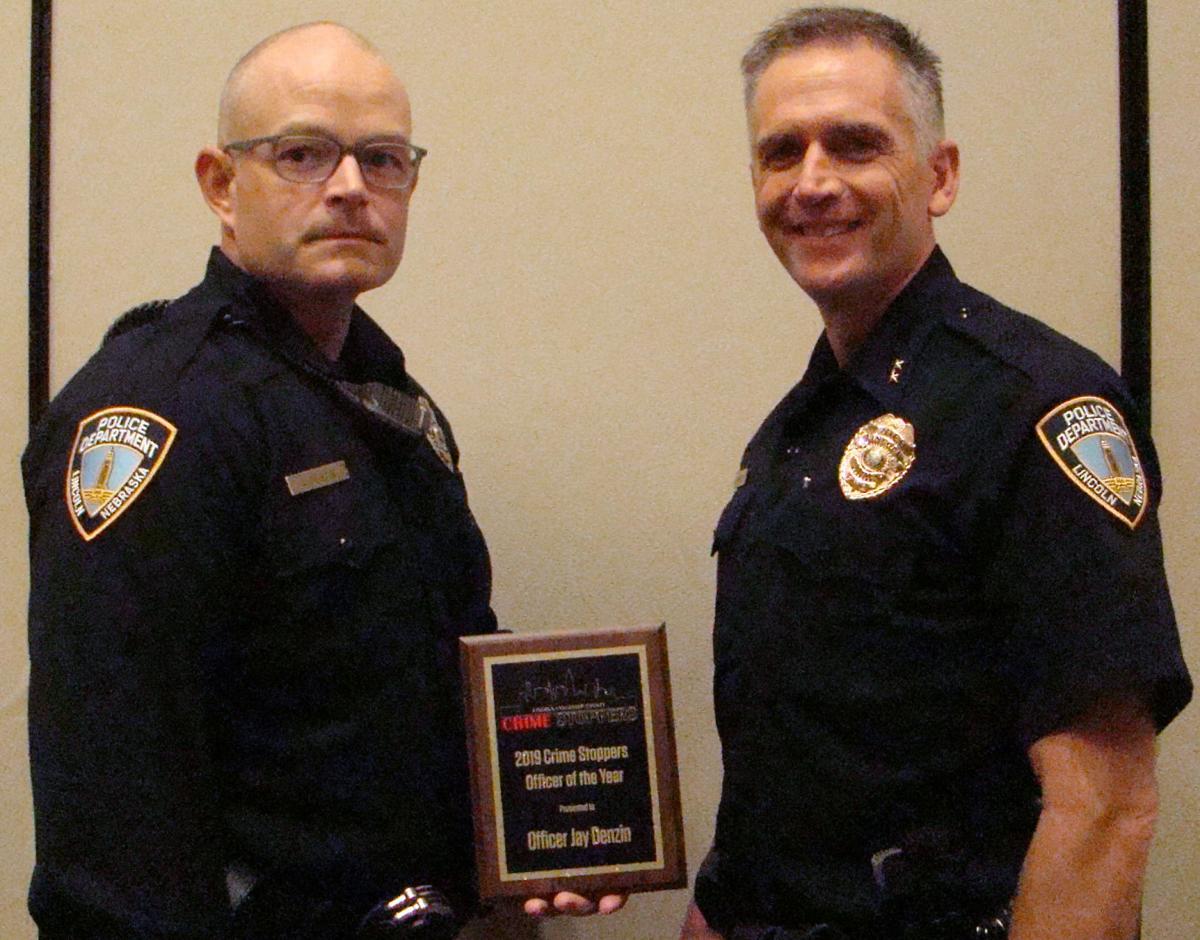 The Lincoln/Lancaster County Crime Stoppers recognized Lincoln Police Officer Jay Denzin Oct. 2 as the 2019 Crime Stoppers Officer of the Year.
Officer Denzin investigated a Crime Stoppers tip that resulted in an arrest for narcotics violations in February of 2019. Denzin continued to follow up on other information that was received, which allowed for a warrant to be issued where five other persons were arrested on a total of 10 drug-related felonies and additional misdemeanors.
Based on the information gathered at that time, additional follow-up investigation occurred where Denzin was able to obtain another warrant. This warrant resulted in the arrest of nine additional persons with various narcotics and drug paraphernalia, two firearms and a significant amount of cash. This resulted in an additional 16 felony charges.
While this was a team effort, Denzin took the original tips, conducted the surveillance and used investigative measures that supported the development of search warrants at numerous locations. This culminated in the arrest of multiple people, with up to 26 felony charges and the recovery of drugs, cash and two handguns.
Congratulations to Officer Jay Denzin for an outstanding job in clearing this Crime Stoppers case and being awarded the 2019 Crime Stoppers Officer of the Year.
Sign up for our Crime & Courts newsletter
Get the latest in local public safety news with this weekly email.