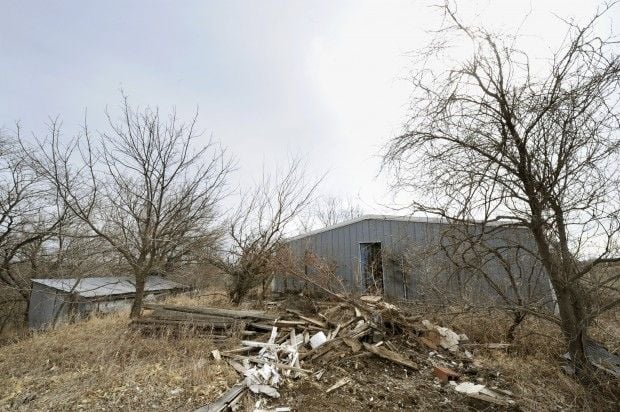 Cult killer and death-row inmate Michael Ryan died of natural causes Sunday.
Ryan, 66, died at 7:45 p.m. at Tecumseh State Correctional Institution, where he'd been since the prison opened in 2001 and death row inmates were moved there from the Nebraska State Penitentiary in Lincoln.
The sister of victim James Thimm, Miriam Thimm Kelle, told state lawmakers in March that Ryan had a medical condition that would kill him soon. She was testifying in favor of abolishing the death penalty. At that same hearing, Omaha Sen. Ernie Chambers said Ryan had terminal brain cancer.
"He had a long-term medical condition," Tecumseh spokeswoman Jessica Houseman said Monday.
Officials found no sign of trauma but will do an autopsy, Houseman said. As is required by state law, a grand jury will investigate the death because it happened while Ryan was in custody.
Ryan was sentenced to death in one of the state's most infamous and brutal murder cases: the 1985 cult-related torture and killings of Thimm, 26, and Luke Stice, 5, near Rulo. Ryan led the cult, which believed the end of the world was coming.
Over three days, Thimm was beaten, sexually abused, shot, stomped and partially skinned while still alive. His fingertips had been shot off on one hand.
Ryan and about 20 cult members lived on the farm. The group hated Jews and stored weapons in preparation for a final battle between good and evil, authorities have said. Ryan told his followers that he heard the voice of God and Thimm had angered God.
You have free articles remaining.
Ryan was last scheduled to be put to death on March 6, 2012, but the state Supreme Court halted his execution. Later that month, a federal judge ruled that the Food and Drug Administration ignored the law in allowing foreign-made sodium thiopental -- one of three drugs needed for Nebraska's lethal injection protocol -- into the country.
And after that, a shortage of sodium thiopental effectively put all death sentences on hold.
But on May 14, the eve of legislative debate over abolishing the death penalty, Gov. Pete Ricketts announced his administration had purchased both sodium thiopental and pancuronium bromide and had potassium chloride, the third drug needed, on hand.
On May 20, senators voted 32-15 to repeal the death penalty.
Ricketts said Friday he'll veto the bill (LB268) Tuesday. Death penalty opponents need at least 30 votes to override, and Ricketts has been lobbying the public and lawmakers hard in an effort to flip three or more votes.
In January, the U.S. Supreme Court refused to hear Ryan's latest appeal, nine months after the Nebraska Supreme Court did the same.
All of the other men convicted in the Yahweh cult crimes have been paroled. Last year, the state Board of Pardons commuted the sentence of Timothy Haverkamp and he was released from parole in August.
Others convicted in the cult crimes -- Jim Haverkamp, David Andreas and Dennis Ryan, son of Michael Ryan -- served 11 to 12 years of their sentences.
Timothy Haverkamp served 24 for second-degree murder in the torture death of James Thimm.