WILBER — What seemed at first a smooth start in a high-stakes, high-profile murder case took a bumpy turn Wednesday.
Jurors in Aubrey Trail's murder trial first were told to return at 1 p.m., then were sent home for the day without hearing any testimony.
All the while, Trail, who has heart problems, was noticeably absent from the defense table where he had been an afternoon earlier for opening statements in the case in which he's accused of killing 24-year-old Sydney Loofe.
Searchers found her body, cut into 14 pieces, in rural Clay County on Dec. 4, 2017, after reviewing cellphone records that tracked the phones of Trail and his co-defendant, Bailey Boswell.
Prosecutors say Boswell used the Tinder dating app to meet Loofe and lure her in as part of their plan to kill her.
The defense says Loofe's death on Nov. 15, 2017, was an accident.
On Wednesday, neither Saline County Sheriff Alan Moore nor Trail's court-appointed attorneys would say why he wasn't in court. A public website that gives status changes for people in custody said he had been moved from the prison in Lincoln, where he is being held, due to an emergency 911 call. Later in the day, he was returned.
But his absence wasn't the only issue at play.
Shortly before 10:30 a.m., Saline County District Judge Vicky Johnson told jurors that, after being ahead of schedule on Tuesday, they now were dealing with issues involving air conditioning (which made it hard to hear in the courtroom), a courthouse elevator (Trail and deputies were stuck between floors Tuesday) and "another issue" she wasn't going to discuss.
"I don't want to muddy the waters," she said, before telling jurors to pay no attention to someone outside with a "Remember Sydney Loofe" sign who they may have seen entering the courthouse.
Johnson told them to come back at 1 p.m., when she hoped everything would be solved so testimony could begin. But as jurors (six men, six women and alternates) filed back in they learned that court staff had gotten two phone calls saying a juror had been "blogging information about the case," according to the judge.
She said they needed to talk to each privately to see if there was any credibility to the rumor. A half an hour later, Johnson returned and told them they were waiting on a phone call to see if they could go forward.
After jurors were ushered to a back room to wait, Johnson addressed about 10 TV, newspaper and radio reporters and videographers in the courtroom about publicity.
She acknowledged relatively new Nebraska Supreme Court rules that allow for tweeting, video and photos being taken in courtrooms, then said: "I am concerned that we've made it an atmosphere here that it's approaching a point where I'm going to have to take some action."
You have free articles remaining.
She mentioned the blog post on a TV station's website, where an unidentified woman said her daughter was on the jury, as well as an issue where a live audio feed from the courtroom could be heard in the hallway by witnesses who aren't allowed to hear other testimony.
But, she said, her main issue was that jurors had to walk by several reporters just to get into the courtroom.
There have been no reports of reporters approaching jurors, who are off-limits until the case is over.
Regardless, Johnson said she had two decisions to make: Sequester the jury for three weeks, which could be difficult in a small community, or pull the plug on expanded media coverage.
"I don't want to do either of those things," she said, but asked media to take seriously how they could best help "restore some order."
By 1:45 p.m., jurors were back in the courtroom, where Johnson said they had gotten the call for which they'd been waiting, and they couldn't go forward. She excused them until Thursday at 9 a.m. and then left the bench without further explanation.
Later in the afternoon, Johnson issued an order restricting expanded media, cutting off live tweeting or the sharing of any information from inside the courtroom as it happens for the rest of the trial.
"Live tweets, by their very nature, provide almost instantaneous information to various unknown individuals. Such dissemination poses a threat to jurors, court personnel, attorneys and perhaps even the Court," the judge wrote.
Tweets from court reporter Lori Pilger
Photos: Aubrey Trail in court
Aubrey Trail Trial, 7.10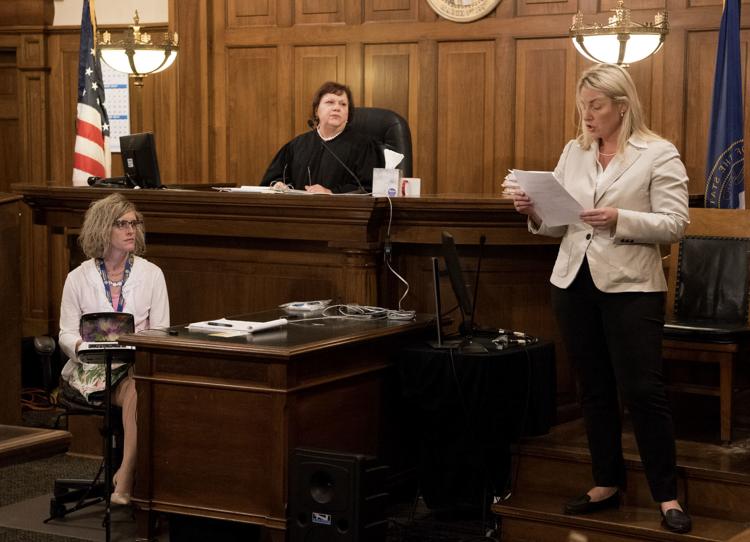 Aubrey Trail Trial, 7.10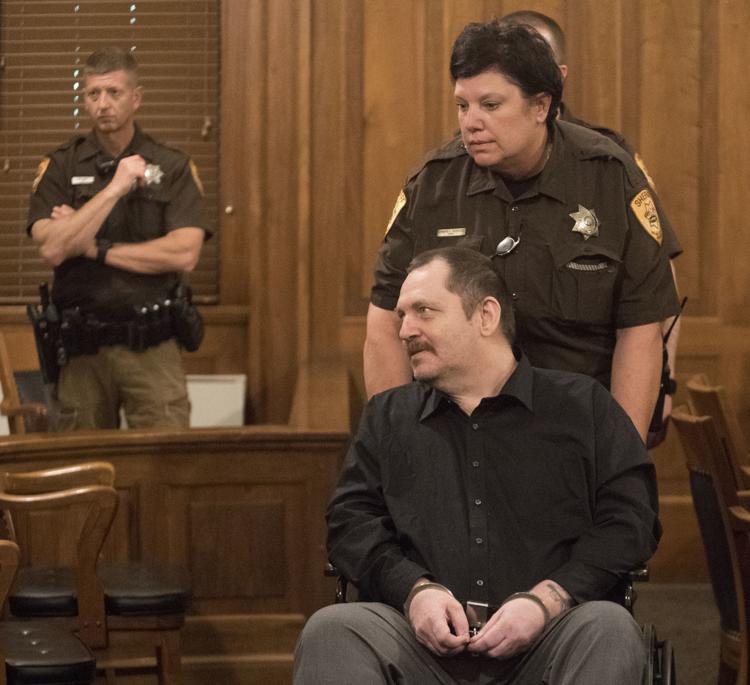 Aubrey Trail Trial, 7.10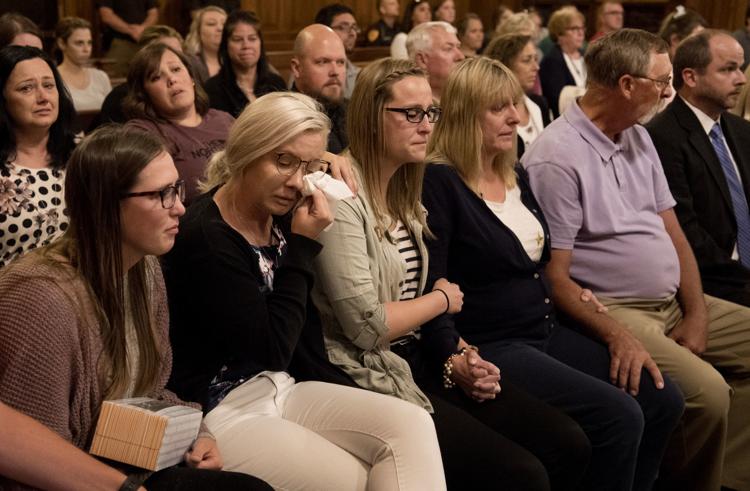 Aubrey Trail Trial, 7.10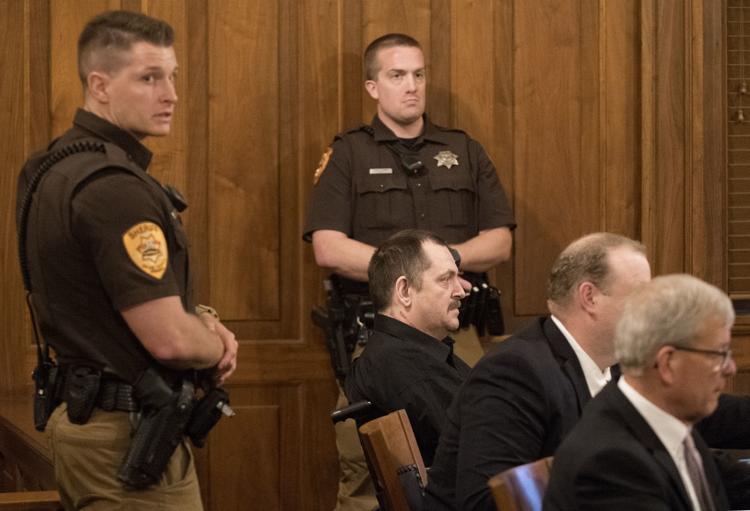 Aubrey Trail Trial, 7.10
Aubrey Trail Trial, 7.10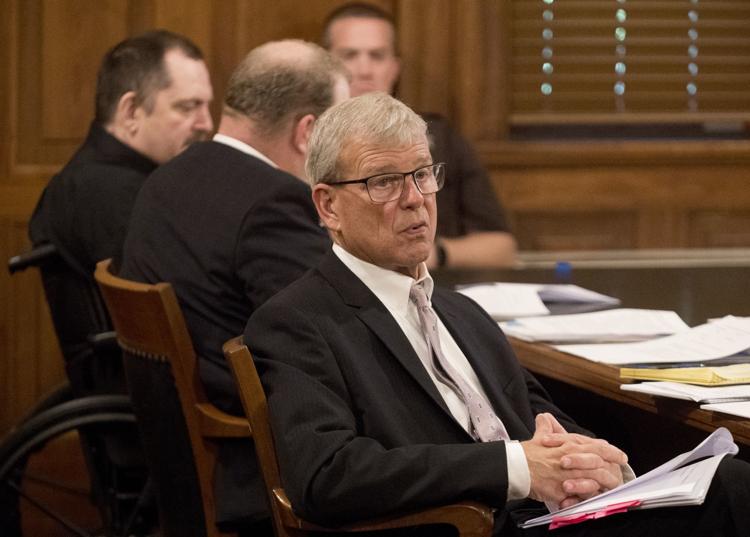 Aubrey Trail Trial, 7.10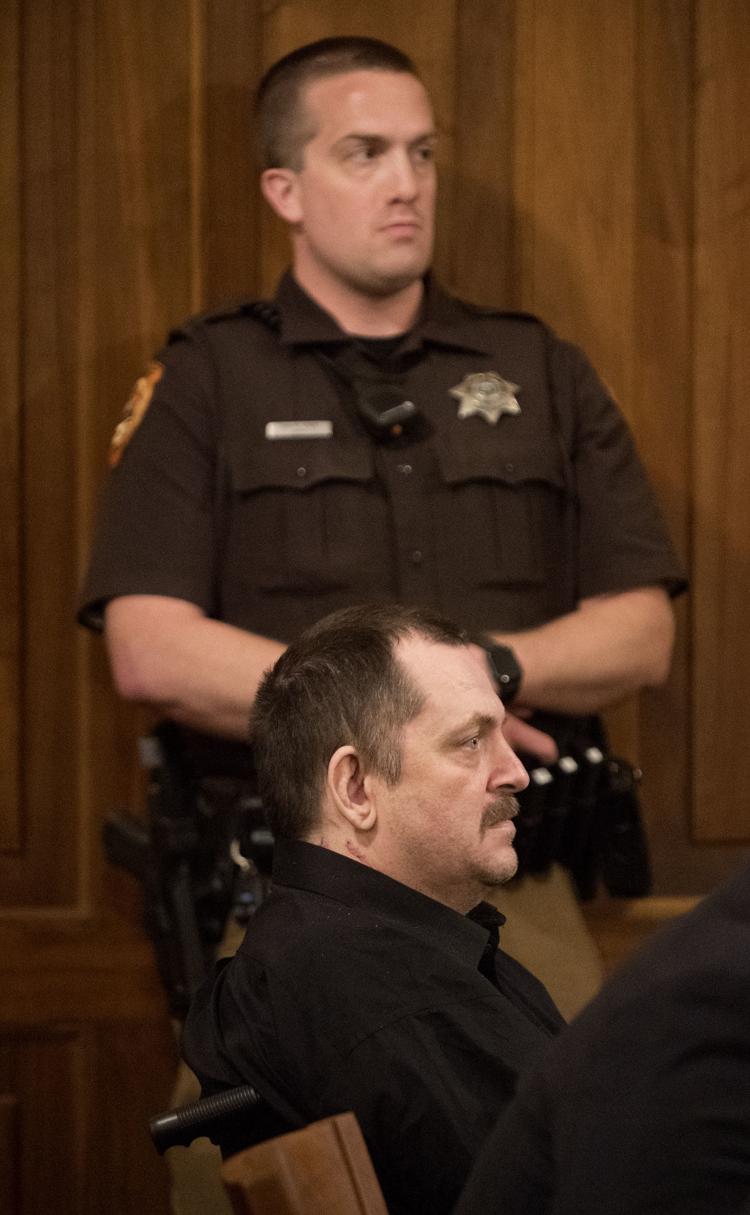 Aubrey Trail Trial, 7.10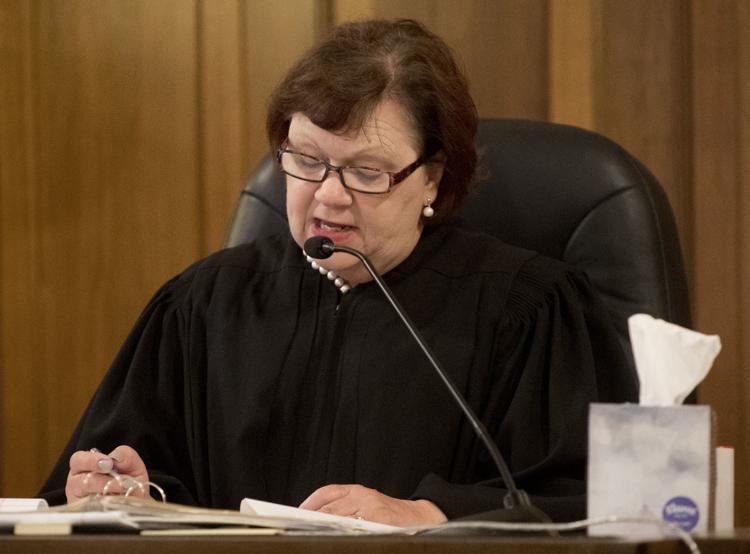 Aubrey Trail Trial, 7.10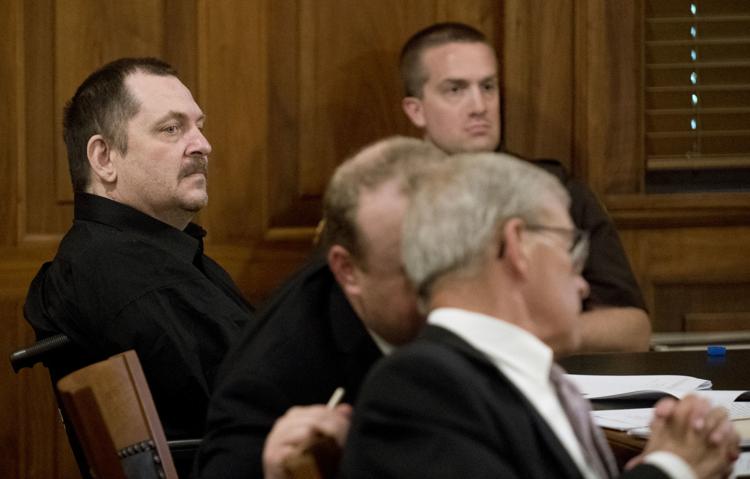 Aubrey Trail trial, 7.9.19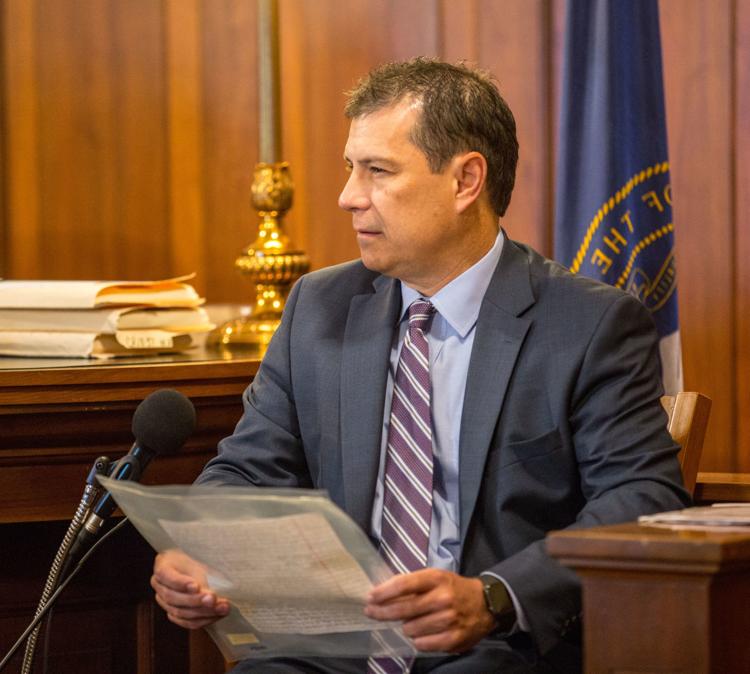 Aubrey Trail trial, 7.9.19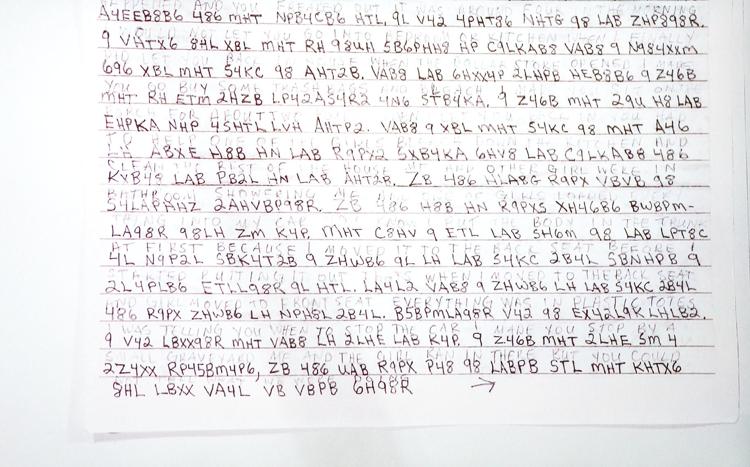 Aubrey Trail trial, 7.9.19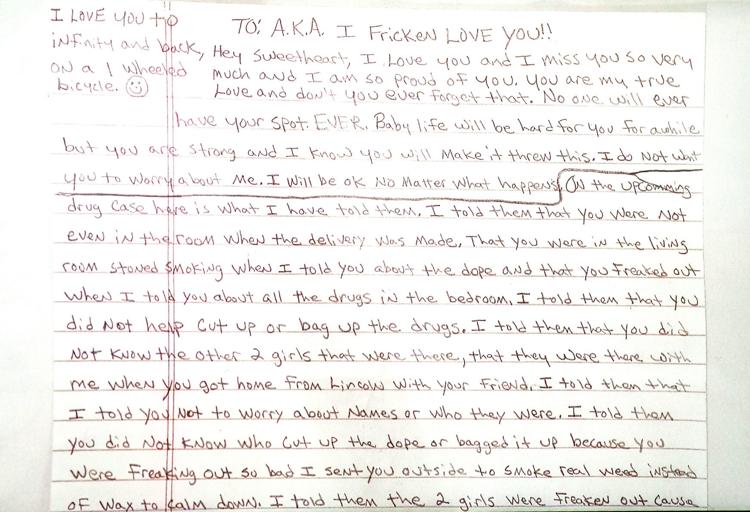 Aubrey Trail trial, 7.9.19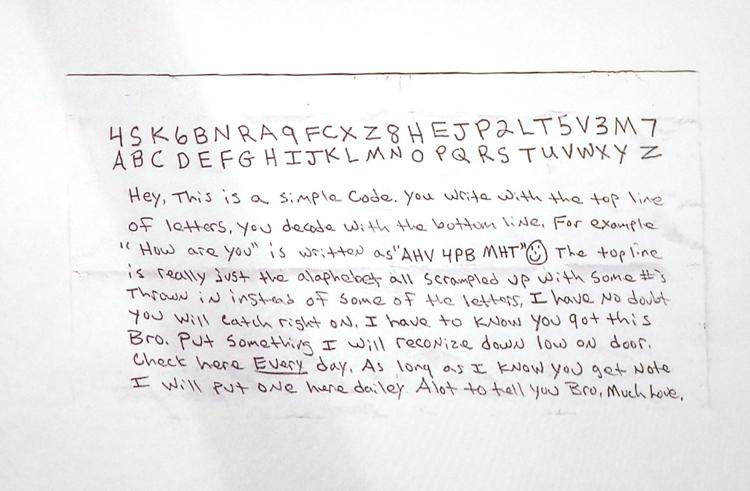 Aubrey Trail trial, 7.9.19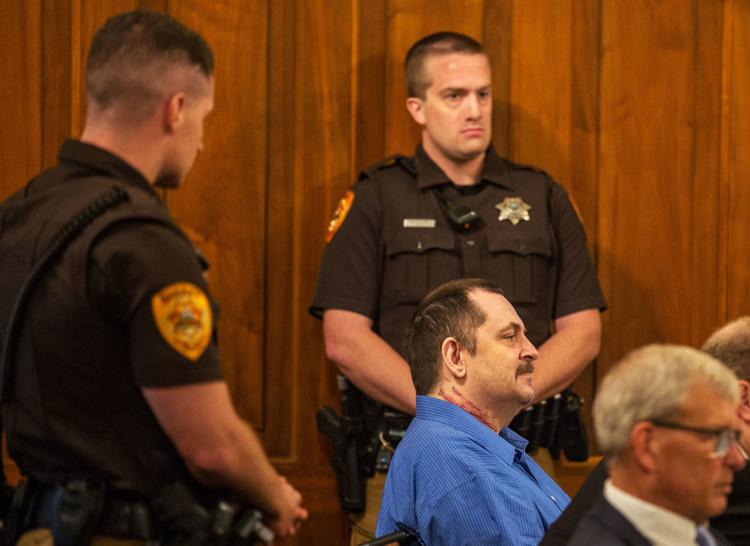 Aubrey Trail trial, 7.9.19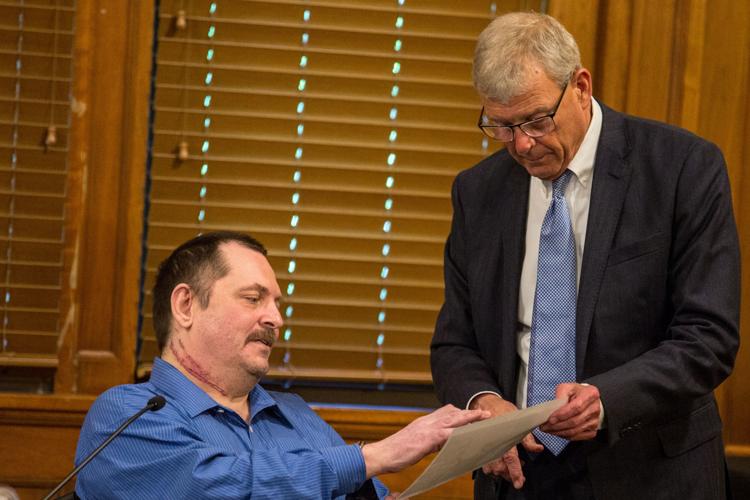 Aubrey Trail trial, 7.9.19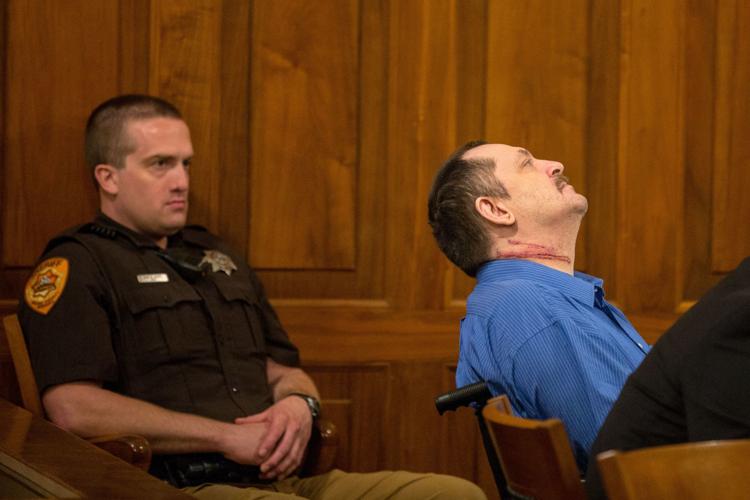 Aubrey Trail Trial, 6.28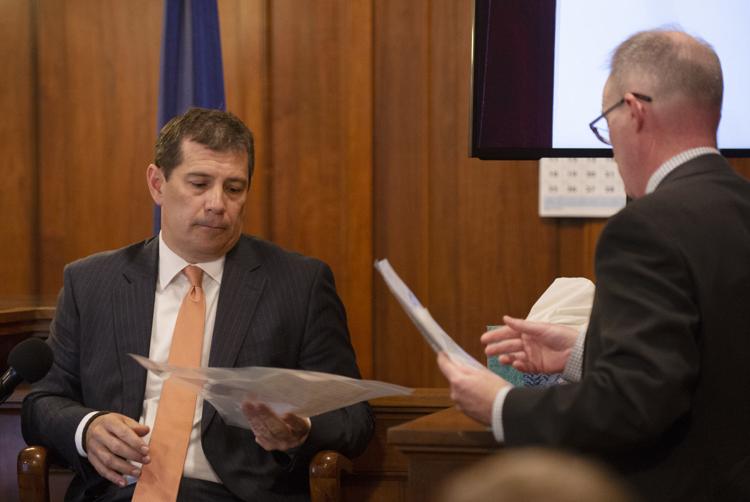 Aubrey Trail Trial, 6.28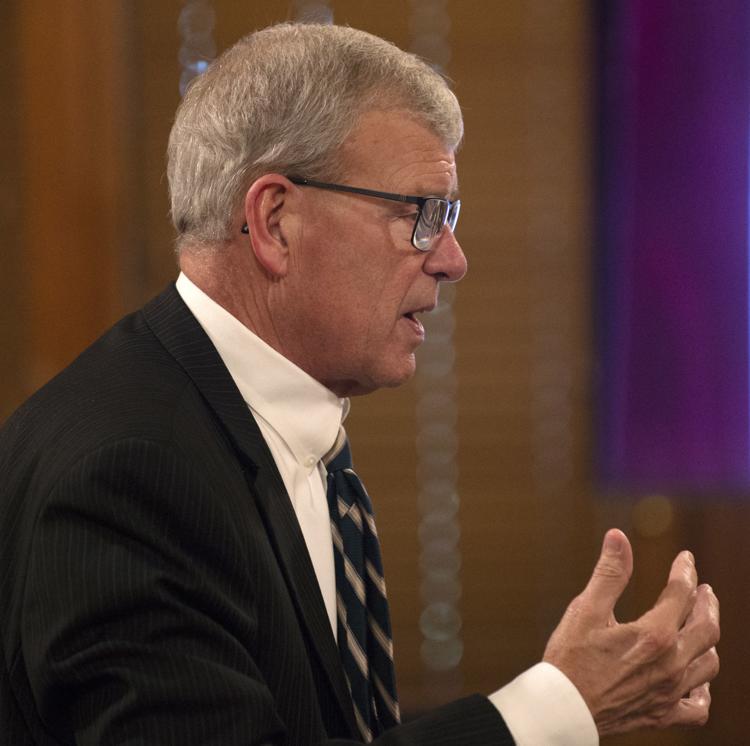 Aubrey Trail Trial, 6.28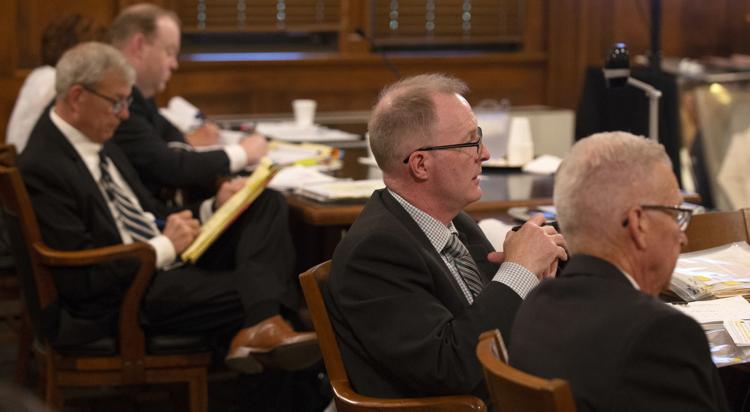 Aubrey Trail Trial, 6.28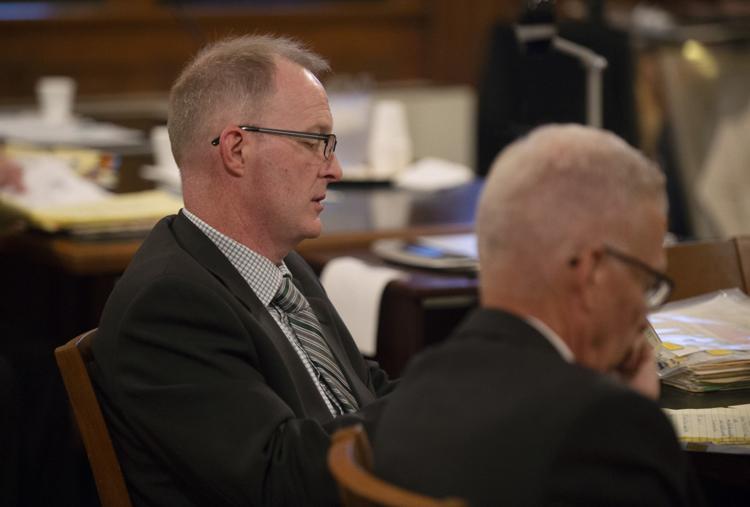 Aubrey Trail Trial, 6.28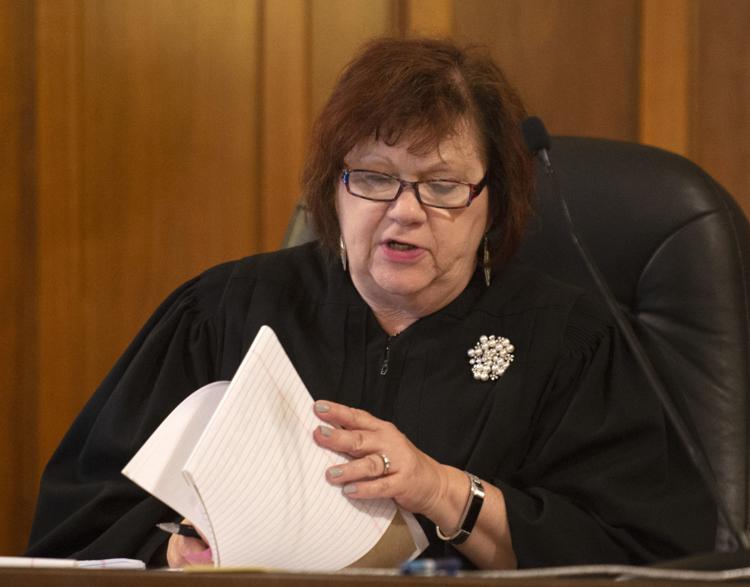 Aubrey Trail Trial, 6.28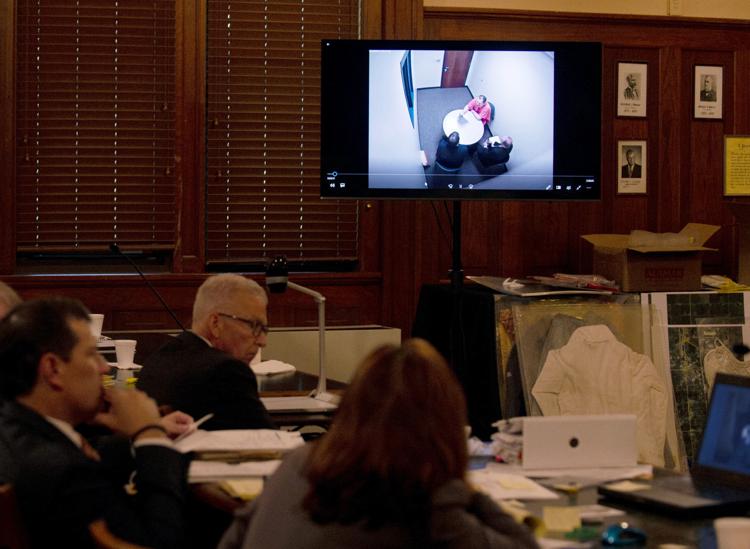 Aubrey Trail Trial, 6.28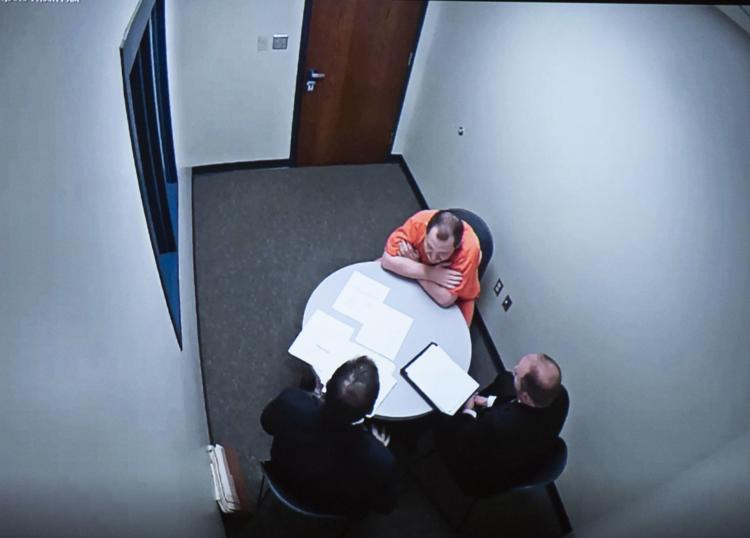 Aubrey Trail Trial, 6.28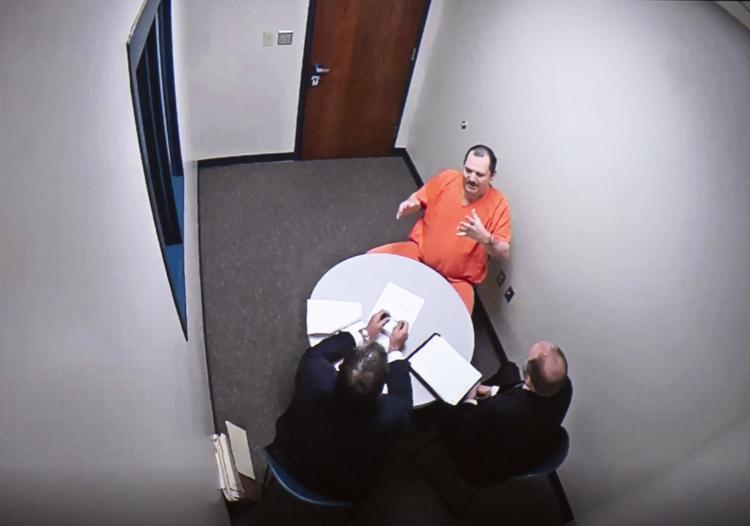 Aubrey Trail Trial, 6.28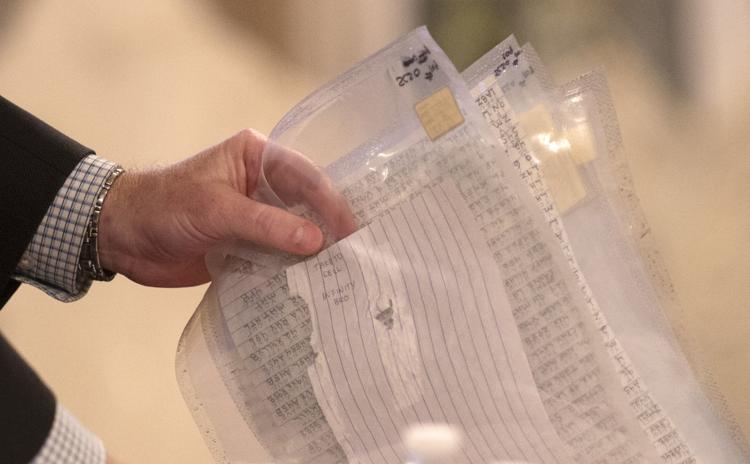 Aubrey Trail trial, 6.24.2019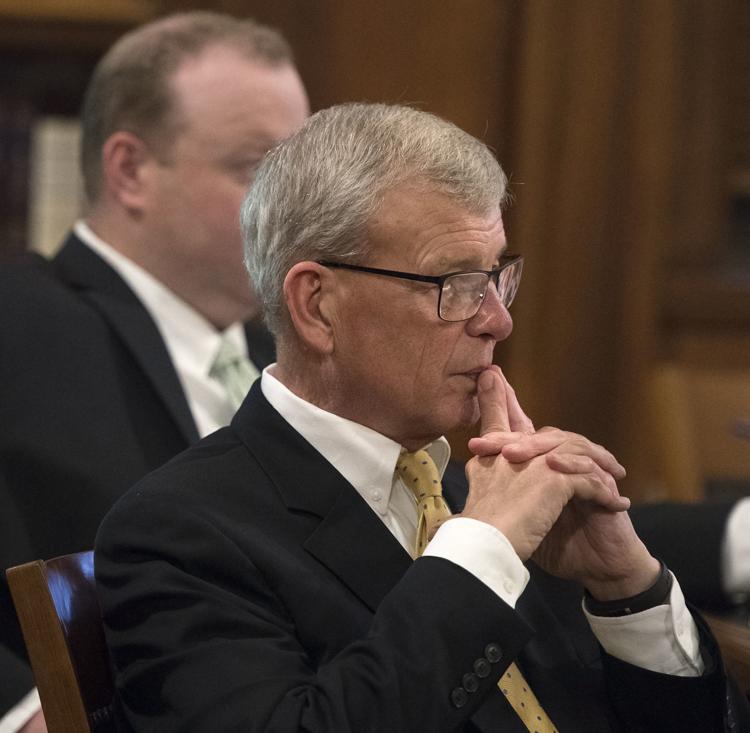 Aubrey Trail trial, 6.24.2019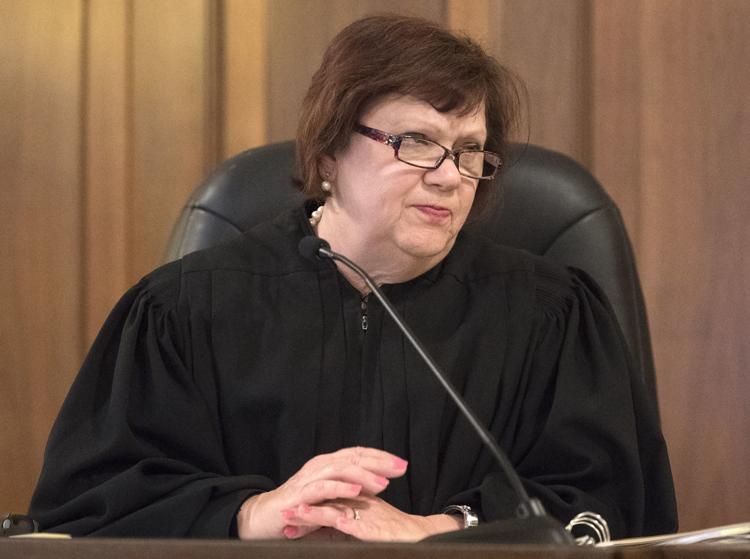 Aubrey Trail
Aubrey Trail Trial, 6.18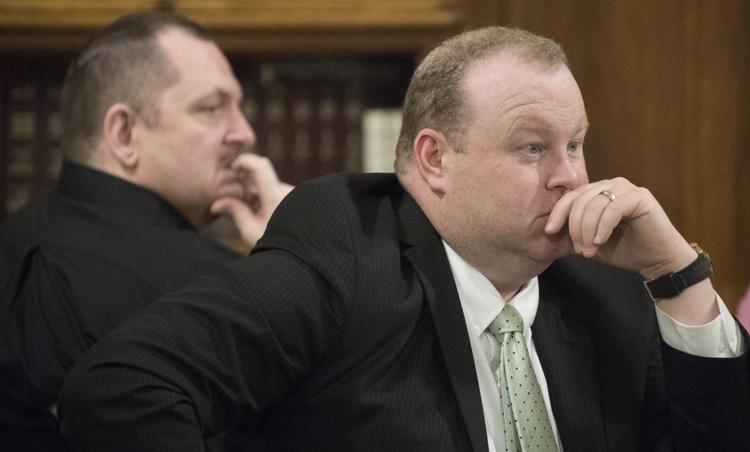 Aubrey Trail Trial, 6.18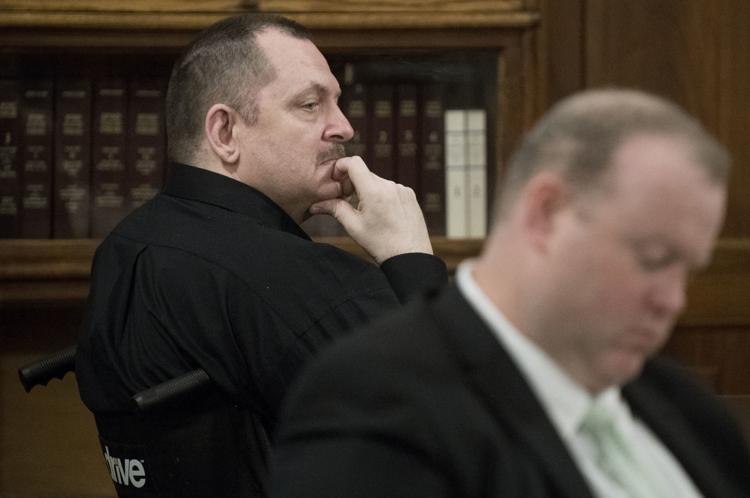 Aubrey Trail Trial, 6.18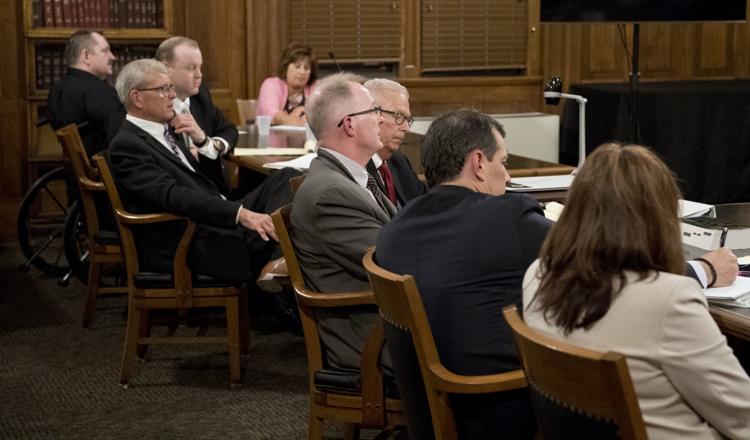 Aubrey Trail Trial, 6.18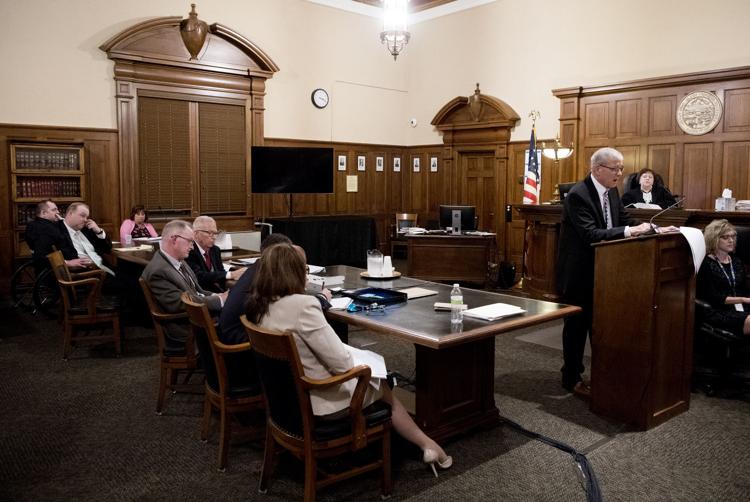 Aubrey Trail Trial, 6.18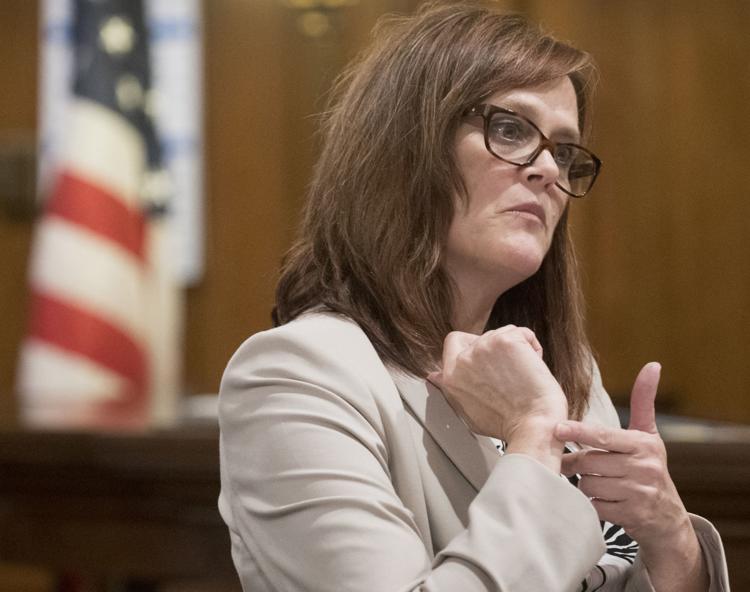 Aubrey Trail Trial, 6.18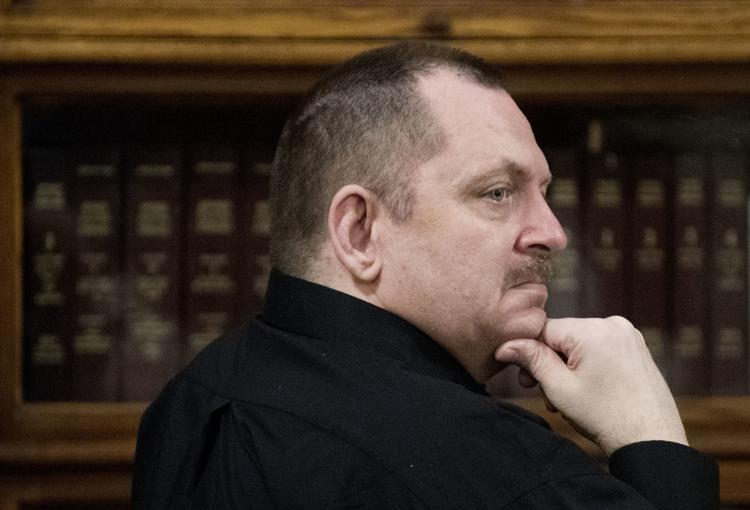 Aubrey Trail Trial, 6.18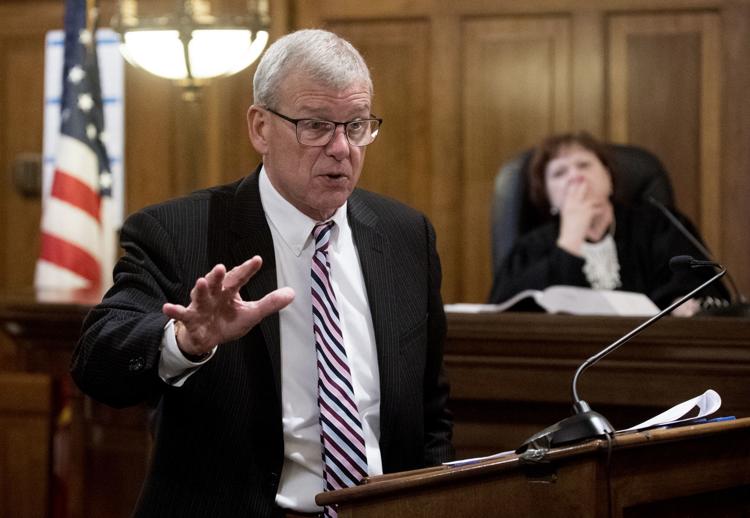 Aubrey Trail Trial, 6.18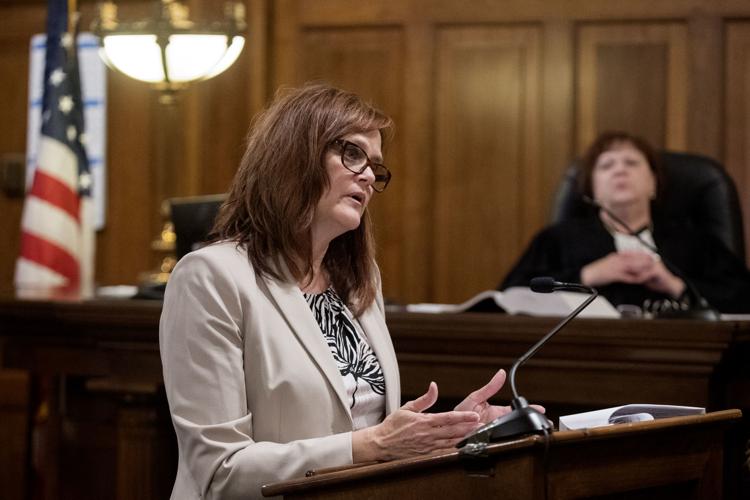 Aubrey Trail Trial, 6.18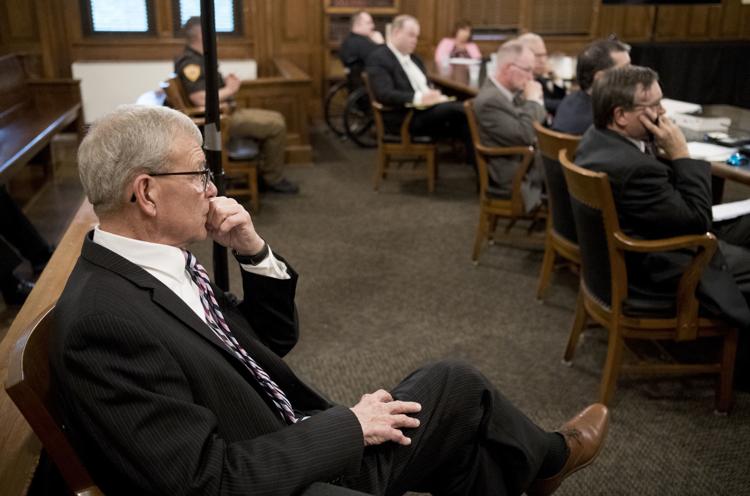 Aubrey Trail Trial, 6.18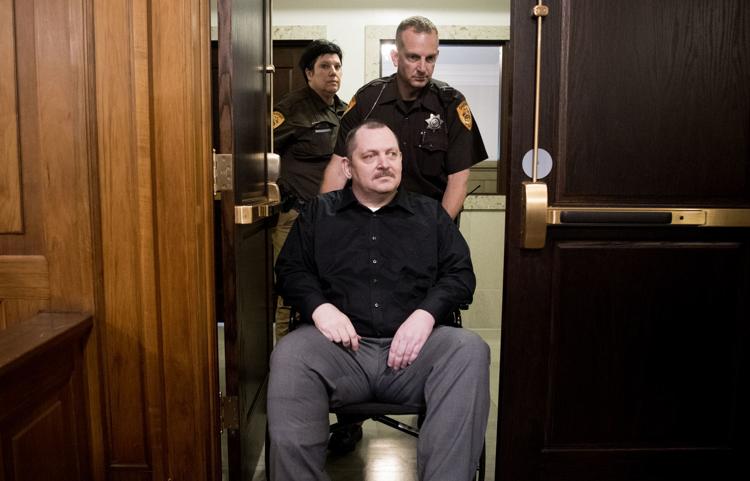 Aubrey Trail Trial, 6.18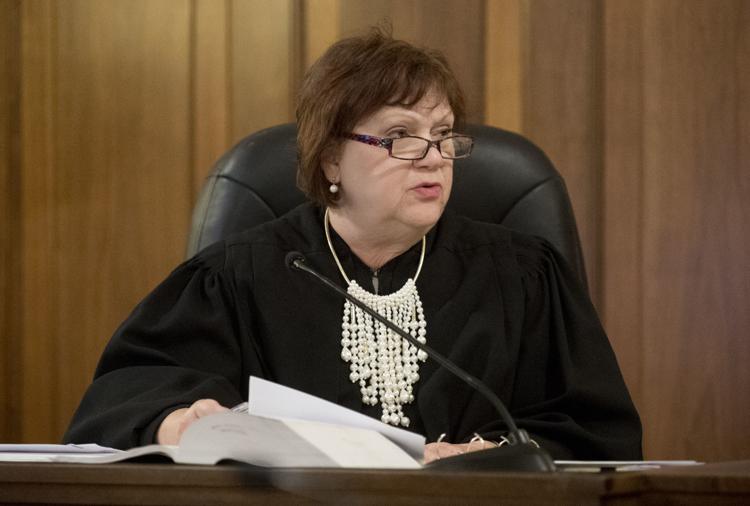 Aubrey Trail plea hearing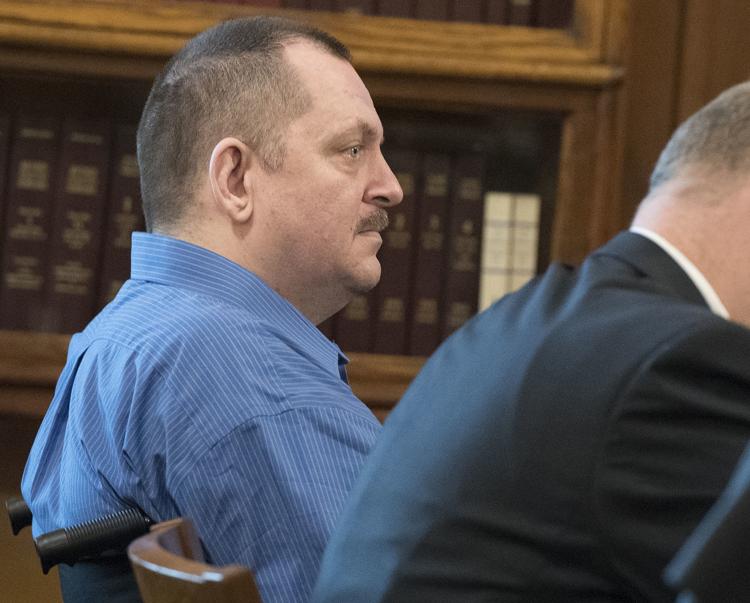 Aubrey Trail plea hearing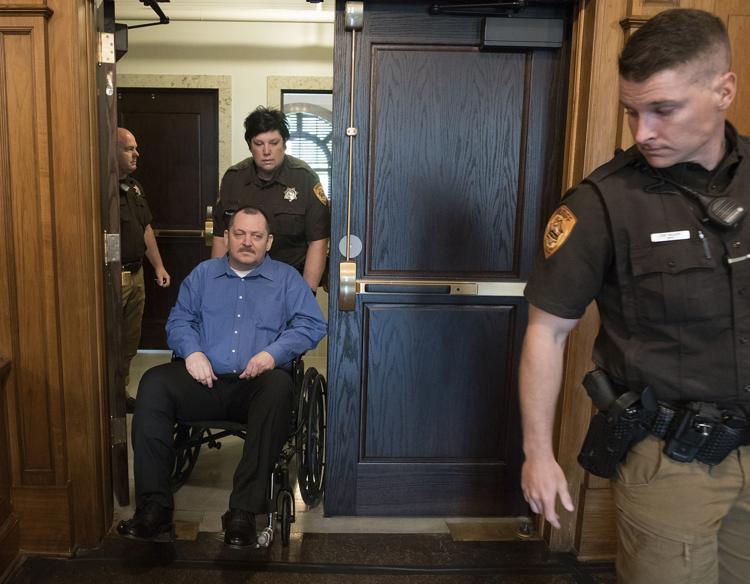 Aubrey Trail plea hearing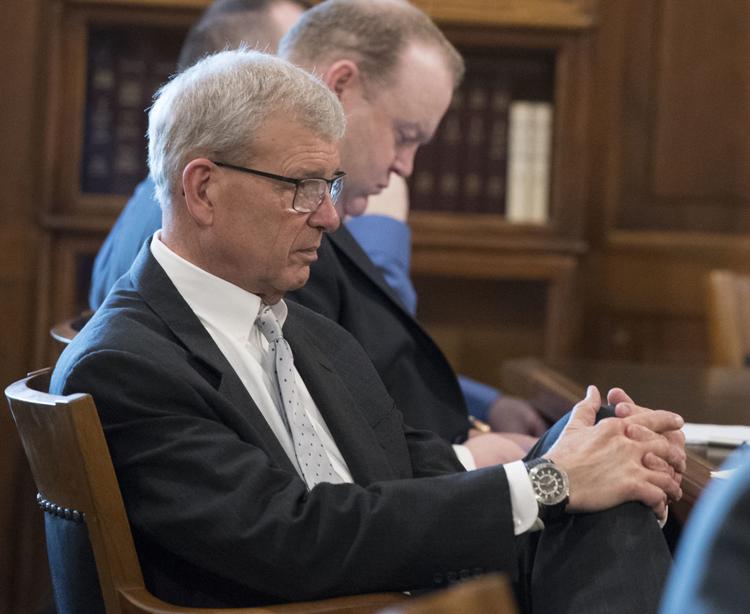 Aubrey Trail plea hearing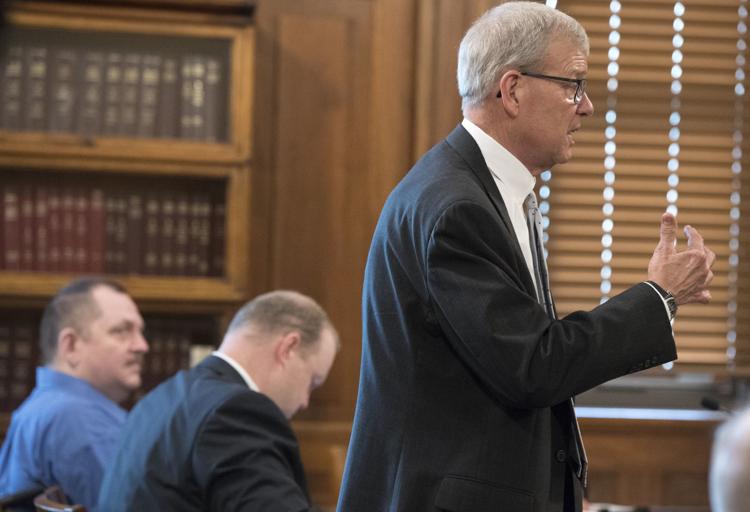 Aubrey Trail plea hearing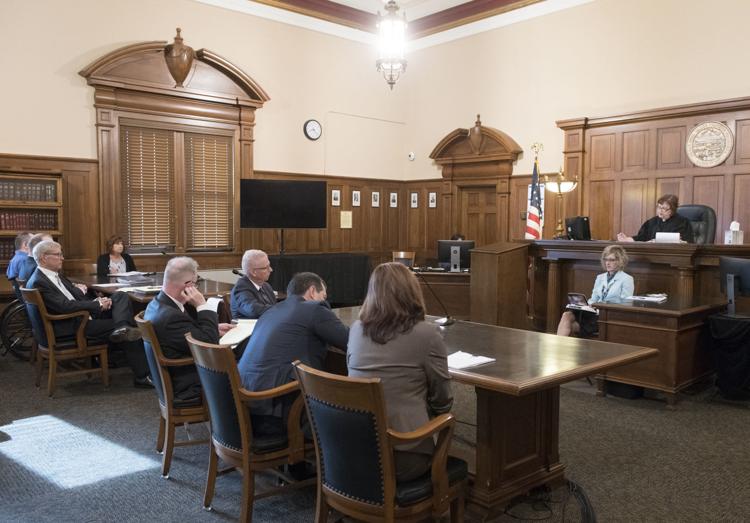 Aubrey Trail plea hearing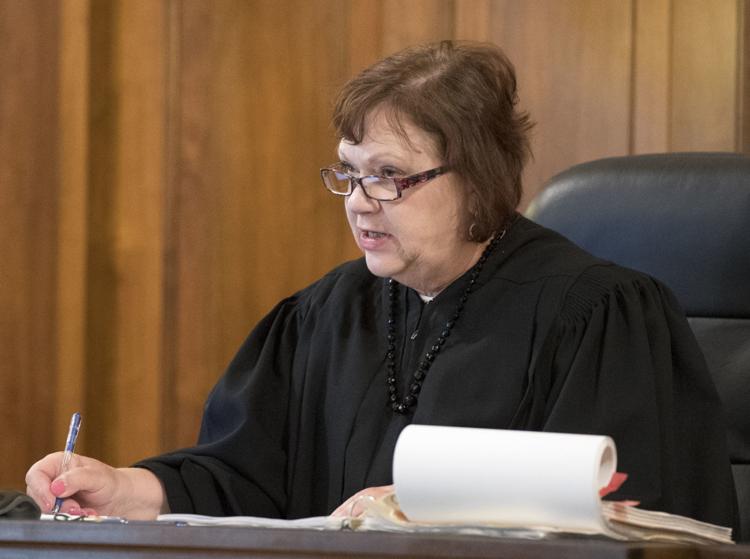 Aubrey Trail