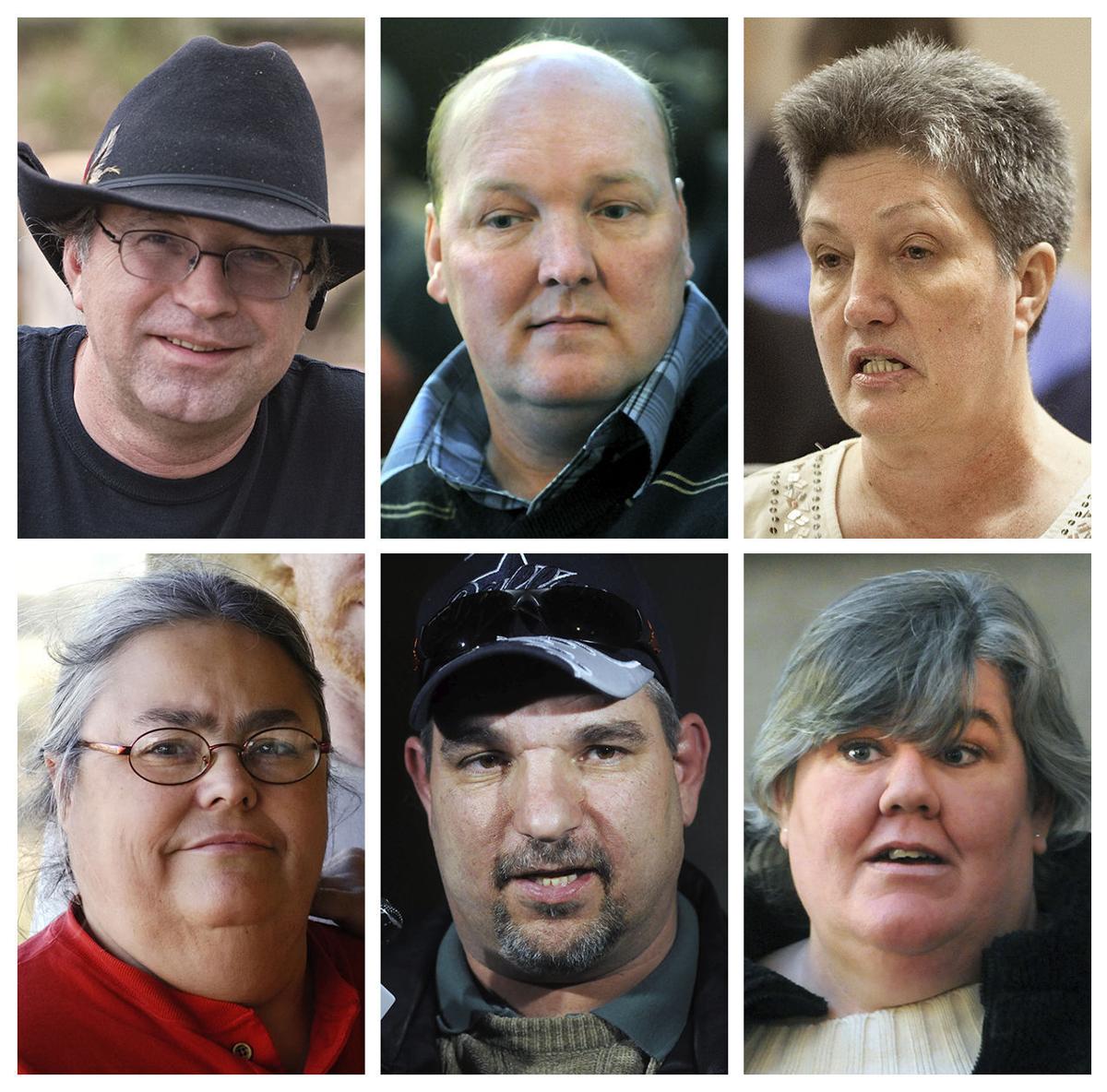 An appeals court on Monday temporarily halted efforts by six people wrongfully convicted of a 1985 Gage County murder to collect the $28.1 million awarded to them by a federal jury this summer.
The 8th Circuit Court of Appeals granted Gage County's request to stay execution of the judgment until an appeal filed by the county in October is decided.
The appeals court also stayed efforts by the so-called Beatrice 6 to garnish the wages and seize property belonging to former Gage County Deputy Sheriff Burdette Searcey and Reserve Deputy Wayne Price.
U.S. Judge Richard G. Kopf had granted a temporary stay on the garnishments after Searcey and Price signed affidavits indicating they would not sell, transfer or otherwise dispose of property without his permission.
Searcey launched the cold-case investigation into the 1985 rape and murder of Helen Wilson that led to the six spending more than 70 years combined behind bars before DNA testing on evidence from the crime scene pointed to a seventh person as the killer in 2008.
On July 6, the federal jury in Lincoln awarded Ada JoAnn Taylor, James Dean, Thomas Winslow, Kathy Gonzalez, Debra Shelden and the estate of Joseph White a total of $28.1 million in damages for the wrongful convictions.
They alleged their civil rights were violated by the deputies and Gage County, and the jury awarded them each $1,000 for each day they had served in prison.
Kopf denied the county's request for a new trial in September, prompting its appeal to the 8th Circuit.
Myron Dorn, chairman of the Gage County Board of Supervisors, said the county was hoping for the stay that allows it to delay paying the settlement.
"You're never certain about anything, but that gives the county some time to research and look at what happens if the judgment stays," he said late Monday morning. "It gives us time to study different courses of action."
The county has hired a bankruptcy attorney to begin exploring its options, including Chapter 9 protection afforded to public entities.
Another set of attorneys is pursuing liability insurance coverage for the county after two carriers -- one private and one risk-sharing pool -- denied covering the claim.
The county also asked State Treasurer Don Stenberg about getting a low-interest loan from the state to pay the judgment, but Attorney General Doug Peterson said that wasn't an option.
The board will meet again Wednesday to discuss timelines for various efforts, Dorn said.