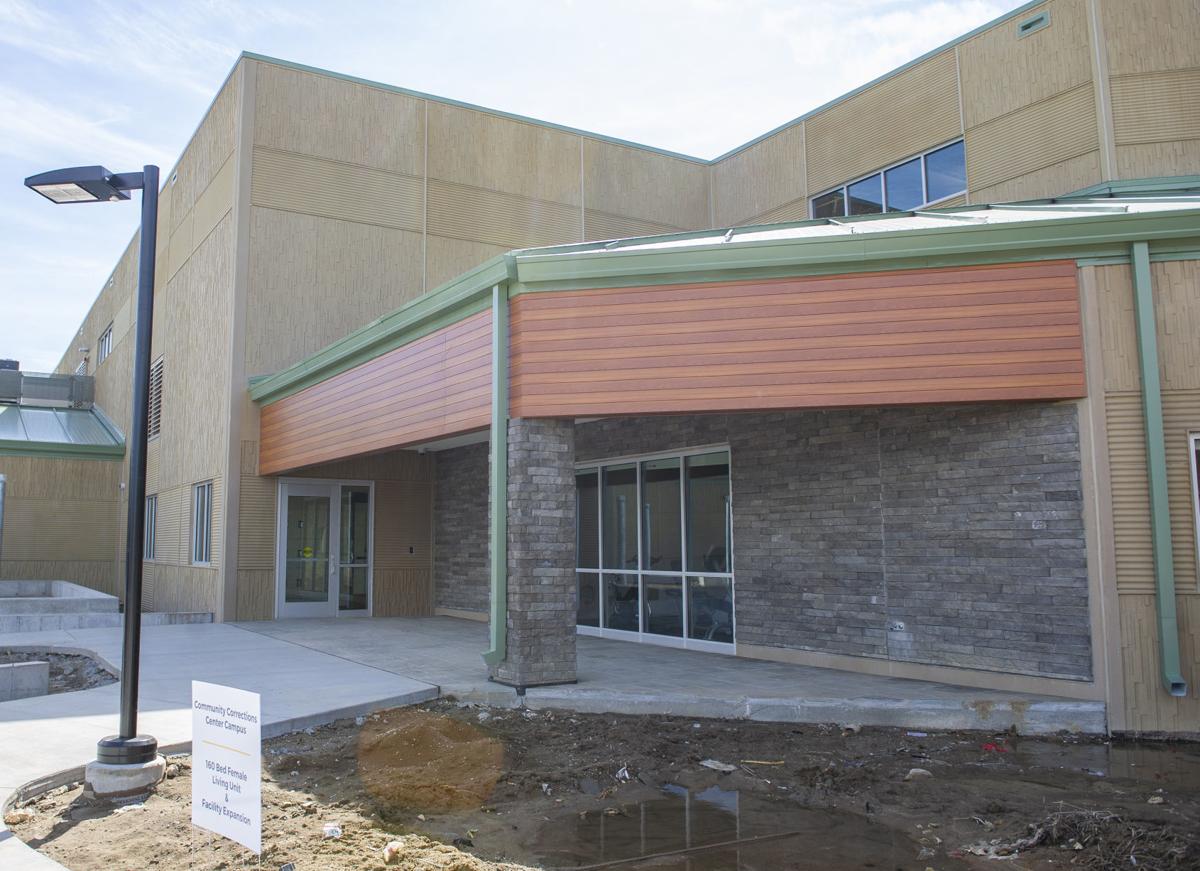 Contraband continues to be a problem at Nebraska prisons in Lincoln and Tecumseh. 
Significant contraband was found at the Community Corrections Center-Lincoln on Sunday night, said Laura Strimple, chief of staff of the Nebraska Department of Corrections, and that suggested there could be more prohibited items inside the minimum-security facility.
One inmate was transferred back to a maximum-security prison, officials said.
Searches resumed Monday, during which time the prison was on modified operations, including confinement in cells and cancellation of programs.
The searches concluded Tuesday in two remaining housing units, Strimple said, but without the need to put the facility back on modified operations. Drugs, including methamphetamines and K2, were recovered, as well as cash and a cellphone.
An inmate at Lincoln's Community Corrections Center, who did not want to be named for his own safety, said drugs and contraband have been an ongoing serious problem at the prison. 
"This is insane what's going on there," he said. 
The inmate said the amount of drugs there has been a problem for inmates trying to prepare for release. He has been sober more than a year, he said, but there are others that have relapsed because of the prevalence of the drugs.  
"It's destroying people's lives and families," he said. 
Inspector General for Corrections Doug Koebernick said contraband at the center has been a continuing challenge for the Corrections Department. His 2020 report found that drugs, cellphones and other contraband are found on a regular basis there and the activity creates safety issues for staff and inmates, alike.
It can also lead to conflict as inmates must pay for the drugs or phones, which can bring a high price and can cause debt, Koebernick said. That can lead to assaults or other detrimental behavior.
"The department needs to figure out a way to address this continual problem, possibly by additional facility searches and engaging with staff on how best to deter this activity," he said.
In his latest report, he said the department has made efforts to control contraband, but it is still a significant problem that varies from facility to facility.
Some prisons have issues with K2 while others struggle with illegal alcohol, he said. Weapons are typically a problem at the penitentiary in Lincoln and the Tecumseh prison, and cellphones are found in a number of prisons. 
New details came to light recently in court documents about an alleged plot to smuggle cellphones, K2 and tobacco into the Tecumseh prison via a corporal, who's now facing a felony charge.
Jeffrey Colgrove, 52, stands accused of unauthorized communication with a prisoner.
In a search warrant, a criminal investigator with the Department of Corrections, Ross Bartlett, alleged that Colgrove, who began work at the Tecumseh prison in October 2019, called a phone number given to him by an inmate there and met a woman at a truck stop in Syracuse who gave him a package containing cellphones, synthetic marijuana and tobacco.
Colgrove allegedly delivered it to an inmate in exchange for $2,000 and a second package for $1,000.
Bartlett said on Oct. 27, Colgrove drove to Omaha to get a third package for another inmate that included 10 sheets of white typing paper sprayed with K2, which he allegedly put inside a mop head and handed to the inmate through his cell door hatch.
He allegedly was paid $1,500 to do it.
Colgrove resigned and was booked on the felony charge into the Johnson County jail on Nov. 2.
Latest missing persons cases in Nebraska