The city of Lincoln on Friday night charged Madsen's Bowling & Billiards with violating a closure order, capping a week of tit-for-tat squabbling over alleged violations of directed health measures.
A court date is set for Aug. 28.
Madsen's was still open for business Friday night, seven days after the Lincoln-Lancaster County Health Department first ordered it closed for what the city's health department said were flagrant violations, which included staff and customers not wearing face masks. 
The charge, filed in Lancaster County Court, had not yet reached owner Benjamin Madsen on Friday night, he said.
Violation of the closure order is punishable by a $500 fine and six months in jail. 
"As this has not been given to me yet, I have no comment," Madsen said in a text to the Journal Star. 
It's unclear if Madsen's will reopen Saturday or if city officials will take further steps to close the business.
On Friday afternoon, Lincoln Mayor Leirion Gaylor Baird appeared to be trying to minimize the ongoing showdown over Madsen's refusal to close for continued violations of local coronavirus restrictions.
The mayor said she remained unconcerned over the appearance of involving police to force a business's shutdown as the fallout from the first challenge over Lancaster County's pandemic restrictions continued to unfold.
"I'm concerned about the health and safety of our community," Gaylor Baird told reporters at an afternoon news conference. "I'm concerned about keeping schools open, and I'm concerned about our economic recovery. And this conflict is small compared to what's at stake."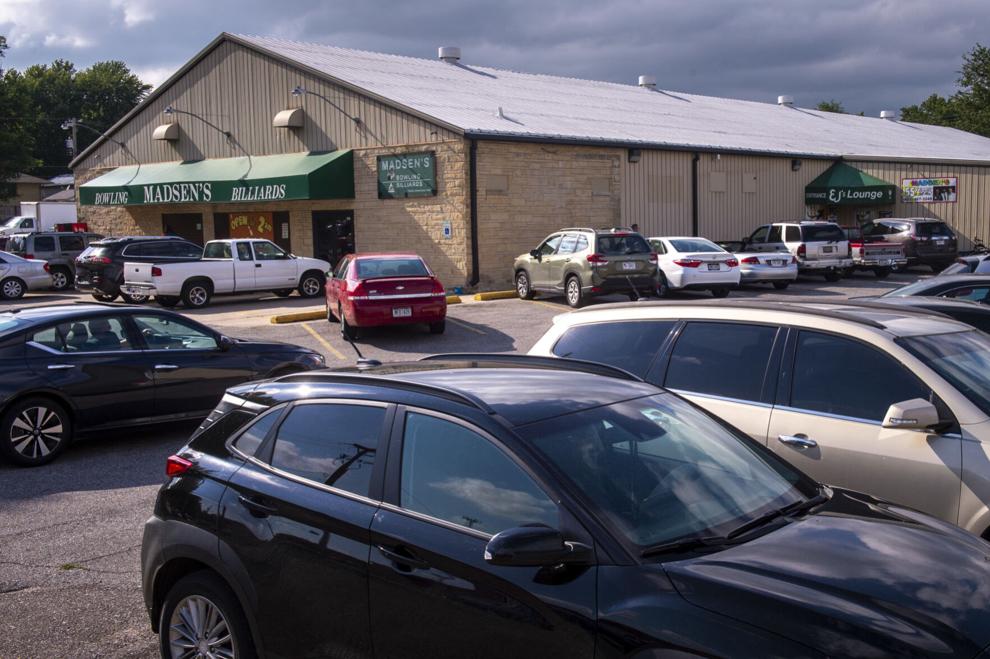 Madsen's attorney, J.L. Spray, reached out to the city Friday to ask what the business could do to remain open, Gaylor Baird said.
The Health Department then provided the business with an example of what that plan would look like, but city spokeswoman Diane Gonzolas confirmed Friday night that Madsen's had "not submitted a plan."
On Thursday, hours after a Lincoln judge tossed out the city's complaint seeking an injunction to close the business, Health Department staff observed violations at the business and issued a second closure order.
The Health Department on Friday morning arrived at the business and posted signs saying that Madsen's was closed until authorized to reopen by interim Health Director Pat Lopez.
Madsen arrived a short time later and took down the signs. The business then opened at its normal 11 a.m. time, with a handful of customers filing in for the lunch hour.
"This fight is far from over," Madsen said in a Facebook video Friday morning. "But they will not defeat me. … They pushed back, and I'm going to push back even harder."
City officials Friday continued to express confidence that Madsen's defiance would not unleash a train of other businesses bucking the local coronavirus rules.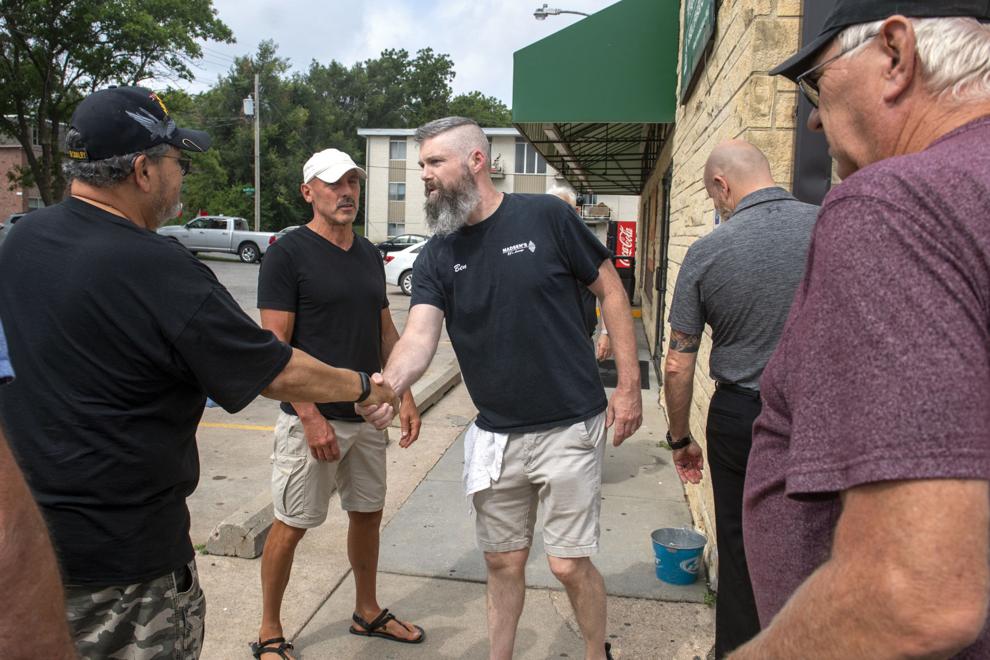 But Lincoln Independent Business Association Executive Director Bud Synhorst, who visited Madsen's on Friday morning, said some business owners are keeping a close eye on the case and more than a dozen local businesses have reached out to LIBA and expressed support for Madsen.
At this point, Madsen's next step is likely to ask for a hearing before the health director.
"We do expect the business to comply," Lopez said of the city's mask mandate and requirement that businesses open to the public implement measures to ensure people are social distancing. "They have to comply."
Back at the bowling alley/pool hall near 48th and Holdrege streets, several lunch-time customers told the Journal Star they chose to patronize the business for the first time after its ownership pushed back against the city's leadership.
Many customers who went into Madsen's in the hours after it opened Friday were wearing or carrying masks, even though the business was not requiring them.
Charlie Troxel said he plays pool with friends every Friday during lunch. While he wears a mask while ordering food and checking out pools balls, his group would later take their masks off because they observe social distancing recommendations.
"We play over in a corner, so we're not interacting with anyone," Troxel said. "We won't wear masks, because we determined we're not infectious."
Richard Esquivel, who was among several people waiting to get into the business when it opened, said he believed the conflict between Madsen's and the city was about the ideals he fought for as a member of the military.
"This is not a health issue to me, this is a constitutional issue," Esquivel said. "The Constitution gives us a right to live. The health issue, everybody's responsible for their own actions. If you don't want to come here, that's fine, you have the right.
"But you should not close the business, you should not take the rights of other people," he added.
On Thursday afternoon, Lancaster County District Judge John Colborn essentially said in his ruling that the city doesn't need a court to order Madsen's to close. It already has a way to get it done: police and deputies.
"The court does not decide, however, whether the directed health measures 2020-07 (the "DHM") is valid, either generally or as applied to Madsen Bowling," he said in the nine-page order.
Asked Friday about the delayed police involvement in the case, Gaylor Baird said the city has sought to focus on education and work with businesses to protect employees and patrons.
"This is obviously an unprecedented situation where someone has not been eager to work with us to keep our community safe," the mayor said.
City Attorney Yohance Christie said the violation couldn't be directly compared to the police enforcement of the mayor's curfew implemented to prevent rioting in May.
Although Colborn's decision forced the city to enforce its closure order by using the police, the city has sought to treat it as a civil matter, he said.
"The other situation," he said of the curfew violation response, "was not exactly a civil matter."
Lincoln is the only city in Nebraska that has a mask mandate, and the Health Department and Gaylor Baird instituted the measure July 20 despite opposition from Gov. Pete Ricketts.
"This is exactly why the governor has opposed mandates in general," Ricketts spokesperson Taylor Gage said of the Madsen's situation Friday. "The better approach would be to focus on education and to seek voluntary compliance, which will have better results for the community in the long run."
Lincoln residents can't just wish themselves into a time free of coronavirus restrictions, Gaylor Baird said.
And when one person or business flouts safety measures, it risks everyone's health because of the interconnectedness of the community, she said.
"Weak links in the chain affect us all," the mayor said.