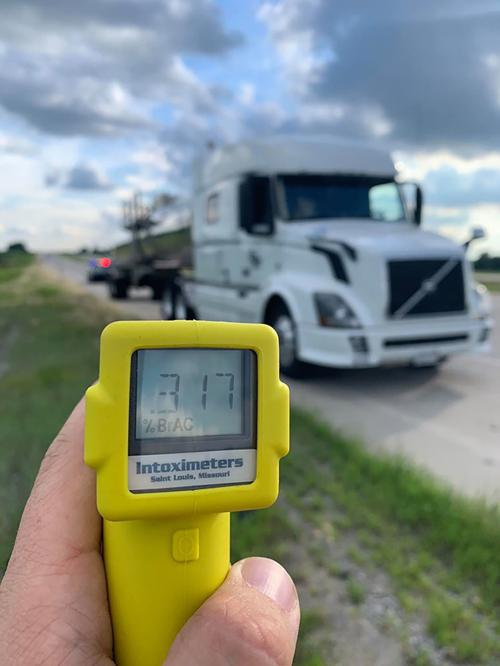 State troopers arrested 16 drunk drivers over the holiday weekend -- but only one was behind the wheel of a tanker truck with a blood-alcohol content eight times the limit for commercial operators.
Michael Jackson of Port Colborne, Ontario, spent two nights in the Cass County jail after Trooper Ben Nguyen stopped him on Interstate 80 east of Waverly at about 5:30 p.m. Saturday.
The 52-year-old driver blew a BAC of .317, nearly four times the .08 limit for all motorists and almost eight times the .04 limit for drivers with commercial licenses. Rules for commercial licenses are strict; if a driver has any detectable alcohol below .04, he or she can't drive for 24 hours, said patrol spokesman Cody Thomas.
Jackson's tanker trailer was empty when he was stopped, and Thomas didn't know what he had been hauling. "But had the tanker been full, it was an 80,000-pound truck."
You have free articles remaining.
Thomas credited another driver, who had reported the white semi driving dangerously through Lincoln not long before Jackson was stopped. Any motorist who suspects a drunk driver should call the patrol's Highway Helpline by dialing *55 on a cellphone or 800-525-5555, he said.
"I think it should serve as a reminder that just because you're driving safely, it doesn't mean other people are driving safely. We all need to keep a very close eye on the road."
The patrol doesn't publicize all of its DUI arrests, and it's recorded even higher BACs, but its Facebook post about Saturday's semi-driver had already been seen by about 750,000 people as of early Monday afternoon, Thomas said.
Jackson bonded out of jail Monday morning.
Nebraska State Patrol on social media