WILBER — Breaking her in-court silence, Bailey Boswell pleaded Friday to a three-judge panel that will decide whether she's sentenced to death for the murder of Sydney Loofe.
"For my daughter's sake, please don't take my life," the 27-year-old said, sobbing.
Boswell said she was "so sorry for everything that happened to Sydney Loofe and for my role in what happened to her. I'm sorry for the pain Aubrey (Trail) and I caused Sydney's family and friends."
Boswell said before she met Trail she felt trapped in a relationship with a boyfriend who abused her.
"I believed he really loved me," she said of Trail, who gave her gifts and money. "Later, I was afraid of him."
She said Trail told her he would kill her family and her daughter.
"Aubrey took from me what little spirit I had left," Boswell said.
The statement matched up with testimony earlier in the day from a psychologist paid by the defense to perform an evaluation.
But prosecutors painted it as a last-minute ploy by Boswell.
"Were you aware of a plan that she was to put all the blame on Mr. Trail and she should make him look bad and her look good?" Assistant Attorney General Doug Warner asked Dr. Kirk Newring on cross examination.
He said he wasn't aware of that.
Warner later presented decoded jail notes that showed Trail and Boswell communicating after their arrests.
Newring said when Boswell's then-boyfriend started trafficking her on Backpage, a website that advertised commercial sex acts, it didn't matter much to her.
"Because her body didn't matter. She didn't matter," he said.
Boswell had turned to alcohol and drugs to deal with emotional abuse and verbal berating by a college coach, had been sexually assaulted in college and made to believe it was her fault and then suffered beatings and sexual punishments by her boyfriend, a football player who had seemed charming at first.
Newring said Boswell, who showed signs of PTSD and depression, considered the ad for massages with happy endings as a means of surviving the relationship with her boyfriend. Sometimes she gave massages or more. Sometimes she didn't show up and the boyfriend just robbed customers of money and drugs.
She said it was the boyfriend's idea and he took all the money.
"She didn't describe it as ever her idea or something she wanted to do. She described it as something she had to do," the psychologist said.
The ad was how Trail found Boswell.
After a first-meeting massage, Trail started learning more about her to ingratiate himself in her life and push the boyfriend out, Newring said.
He said Trail, 54, presented himself as a generous man, looking out for Boswell, a struggling single mom, and enticed her with fast money and told her he was dying and promised her an inheritance.
"The only solutions that have worked were sex and drugs and he uses that, and I think that's how we get here," Newring said.
He called the relationship that developed a "trauma bond," where Boswell became dependent on Trail for all her highs and lows.
Warner suggested Boswell knew what she was doing.
"She wasn't an amateur at the world of meeting and selling sex when her contact and relationship with Mr. Trail began," he said.
"I think it would be fair to say she knew how sex trafficking and Backpage worked," Newring said.
It's his opinion that Boswell was vulnerable to Trail's influence because of her PTSD from prior abuse and that he influenced her on the decision to kill Loofe.
"I think it's to the panel to determine how much was Mr. Trail's direction and how much was Ms. Boswell's direction and how much either's mental health disorder had to do with the death," the psychologist said.
In rebuttal, among other things, including racy emails and sexts from the jail with at least five men and one woman, Warner pointed to a search on Boswell's cellphone sometime within seven months of the killing wondering how long a person accused in a killing could be held without bail.
At a trial in October, a jury found Boswell guilty of first-degree murder, conspiracy and the unlawful disposal of remains.
Trail was found guilty at trial in 2019 and on June 9 was sentenced to death by a separate three-judge panel.
Prosecutors said the two worked together to recruit young women in a conspiracy to kill and ultimately chose Loofe as their victim, and that Boswell lured her to their Wilber apartment the night of Nov. 15, 2017, under the guise of a date after matching on Tinder.
Photos: Bailey Boswell's trial
Bailey Boswell Trial, 10.14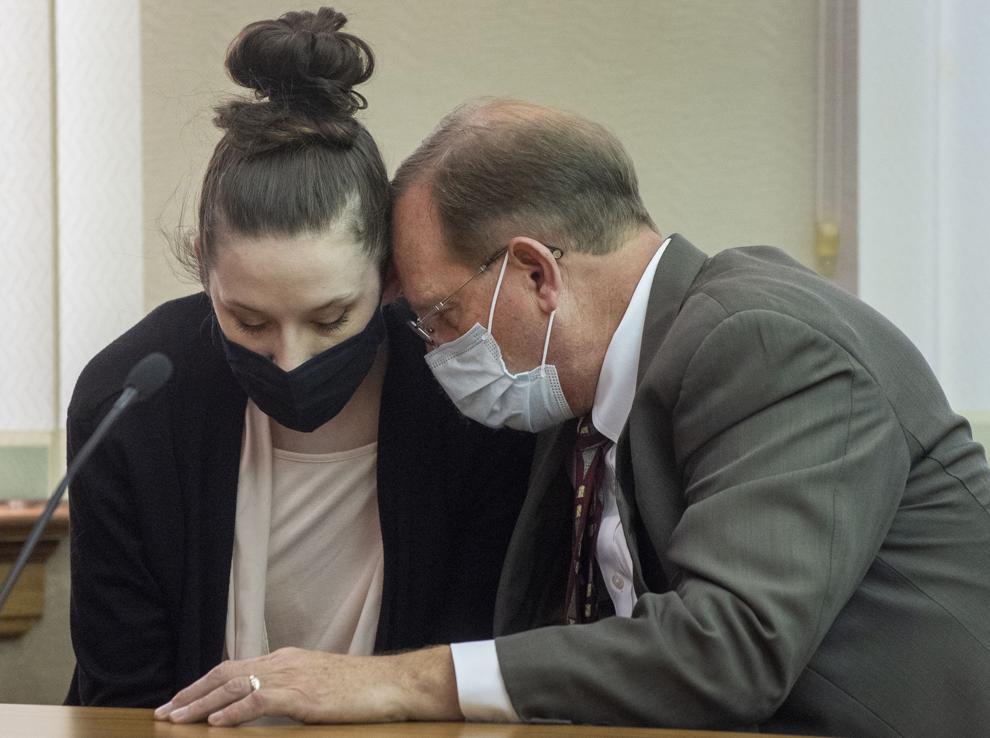 Bailey Boswell Trial, 10.14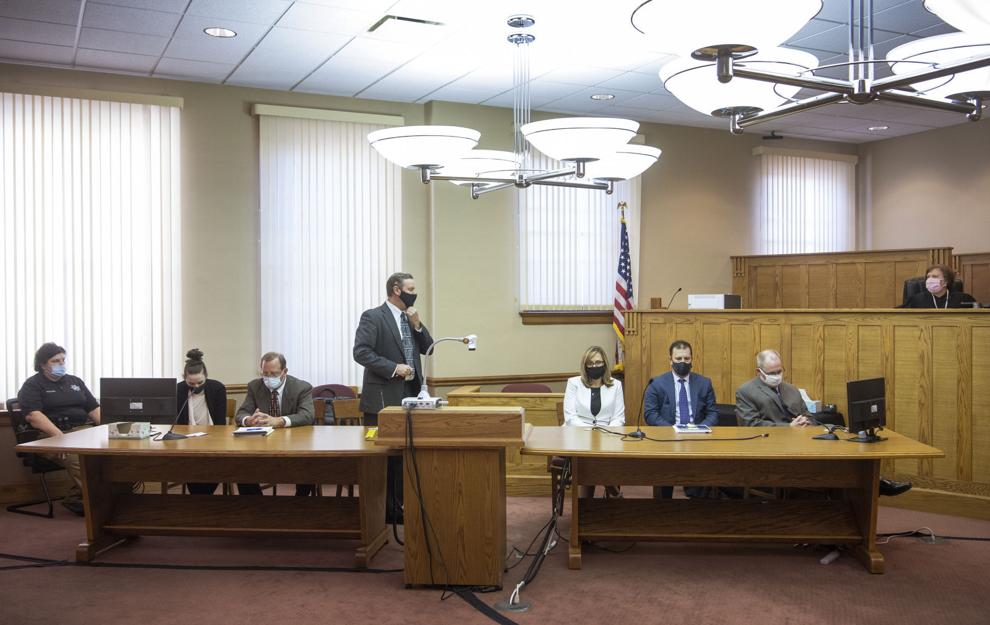 Bailey Boswell Trial, 10.14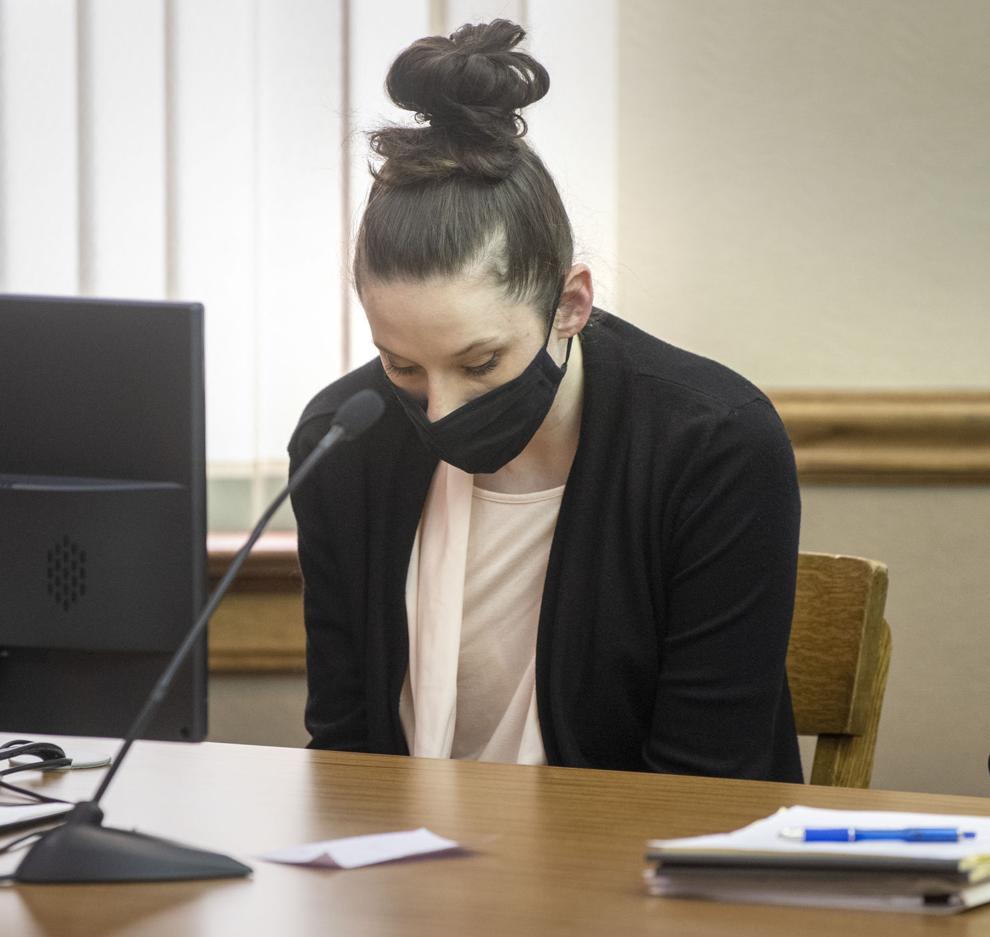 Bailey Boswell Trial, 10.14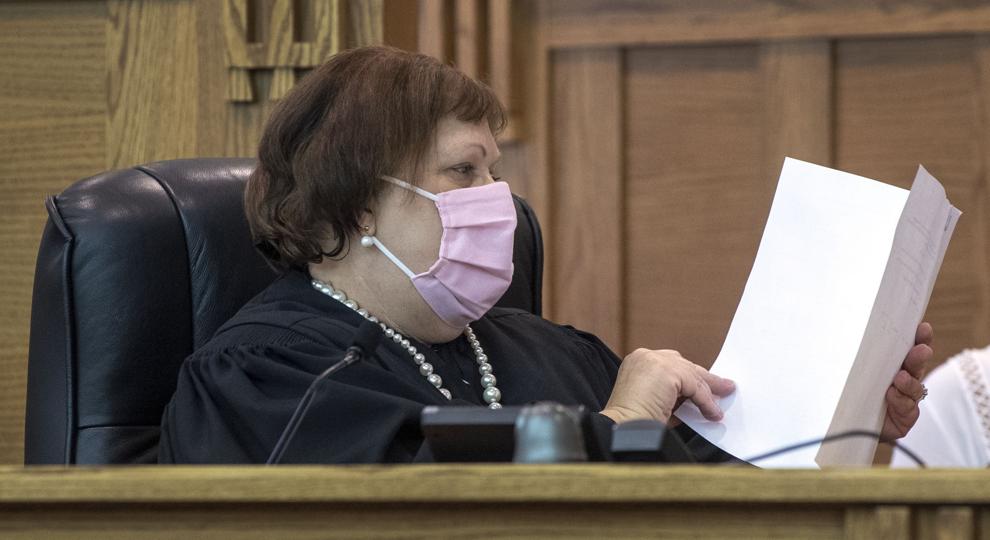 Boswell Trial, 10.13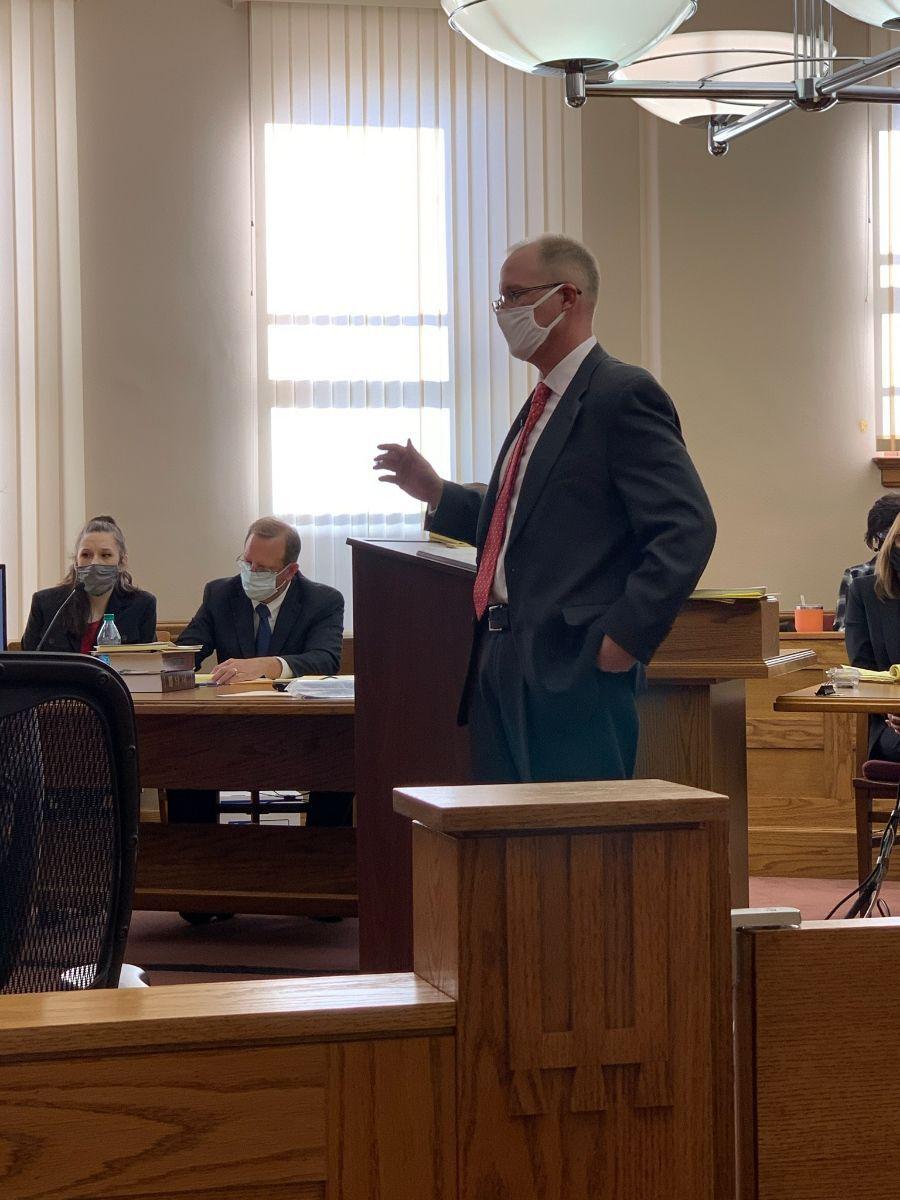 Boswell trial, 10.9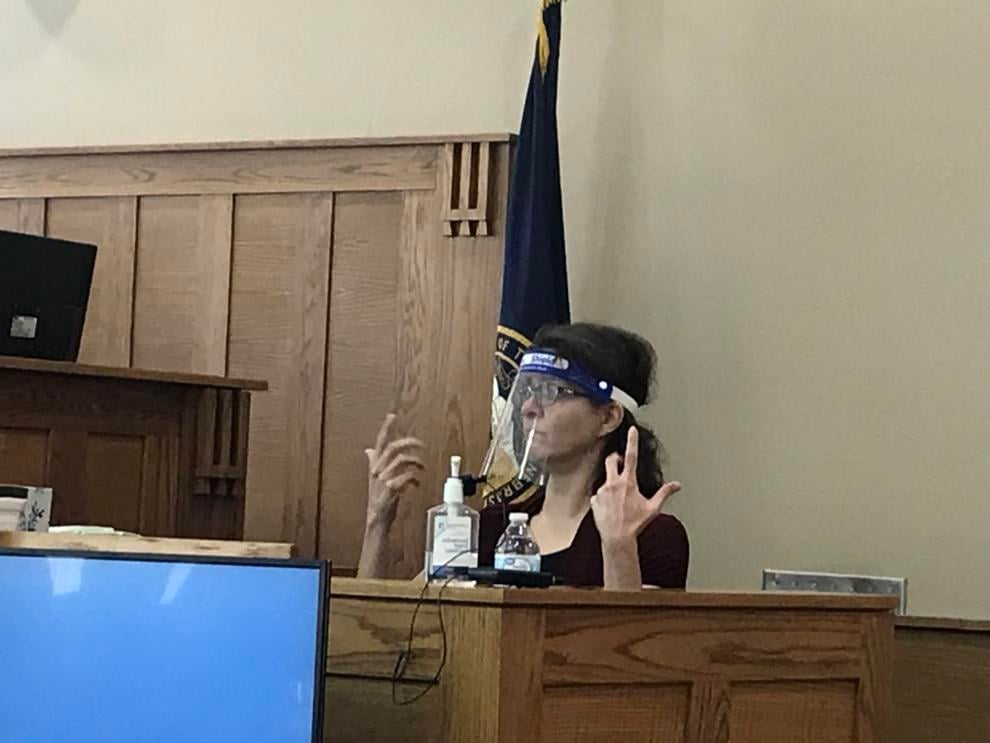 Boswell trial, 10.9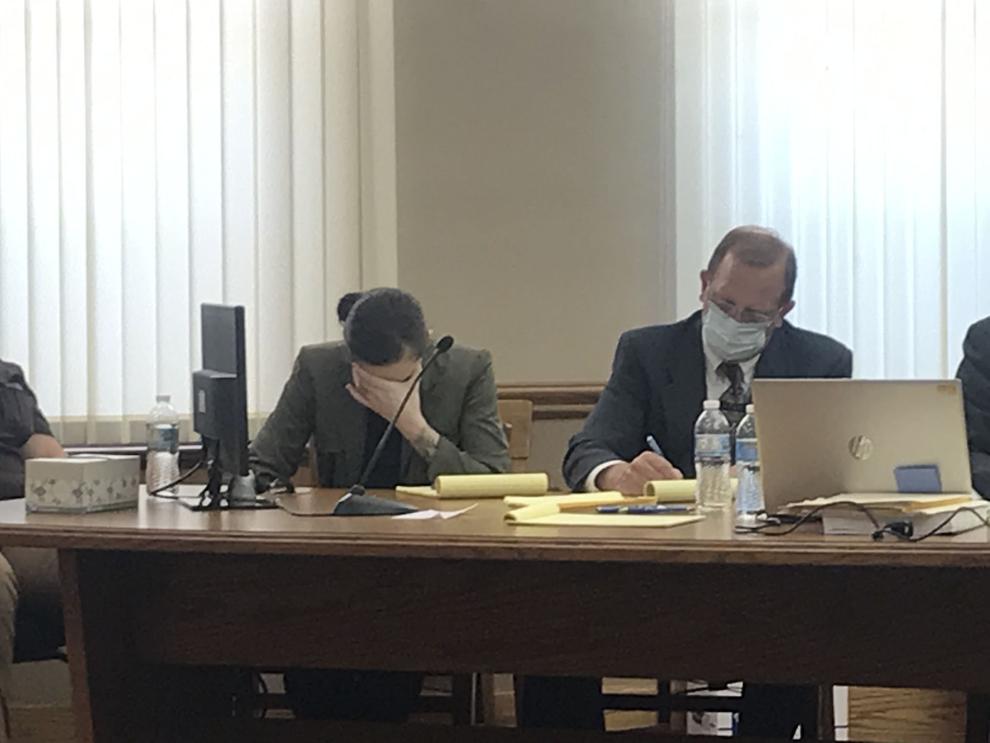 Boswell trial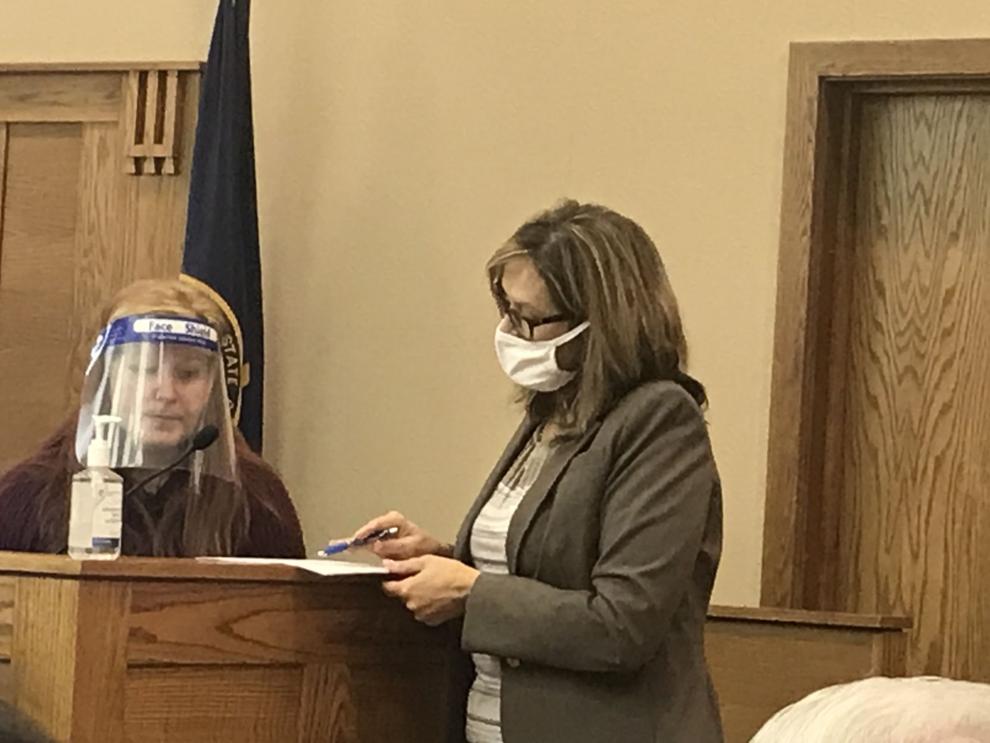 Boswell trial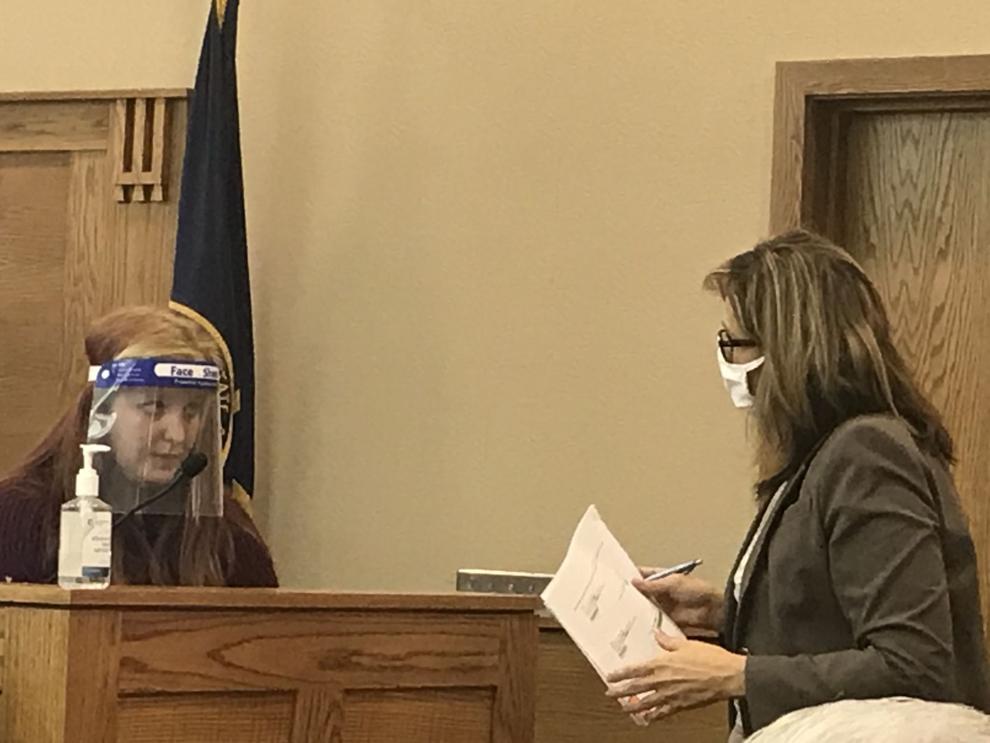 Boswell trial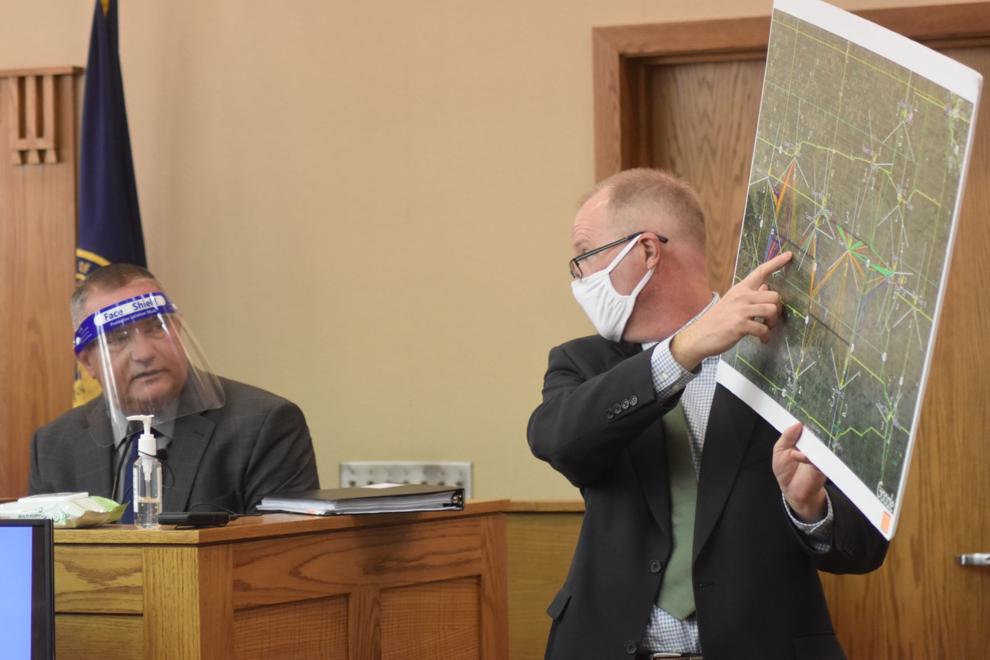 Boswell trial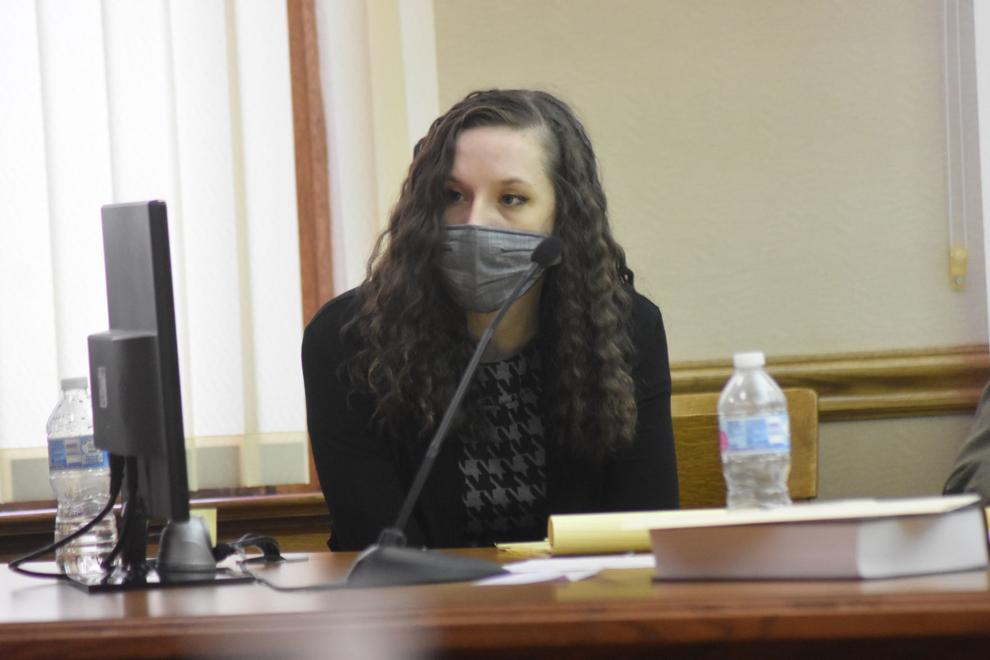 Bailey Boswell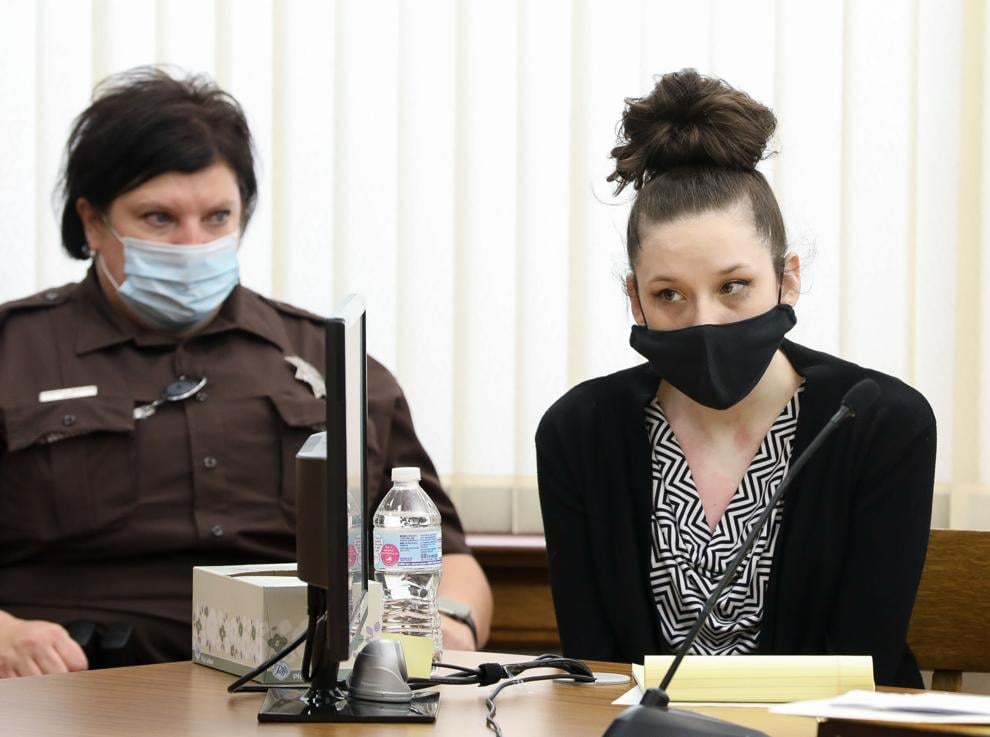 Bailey Boswell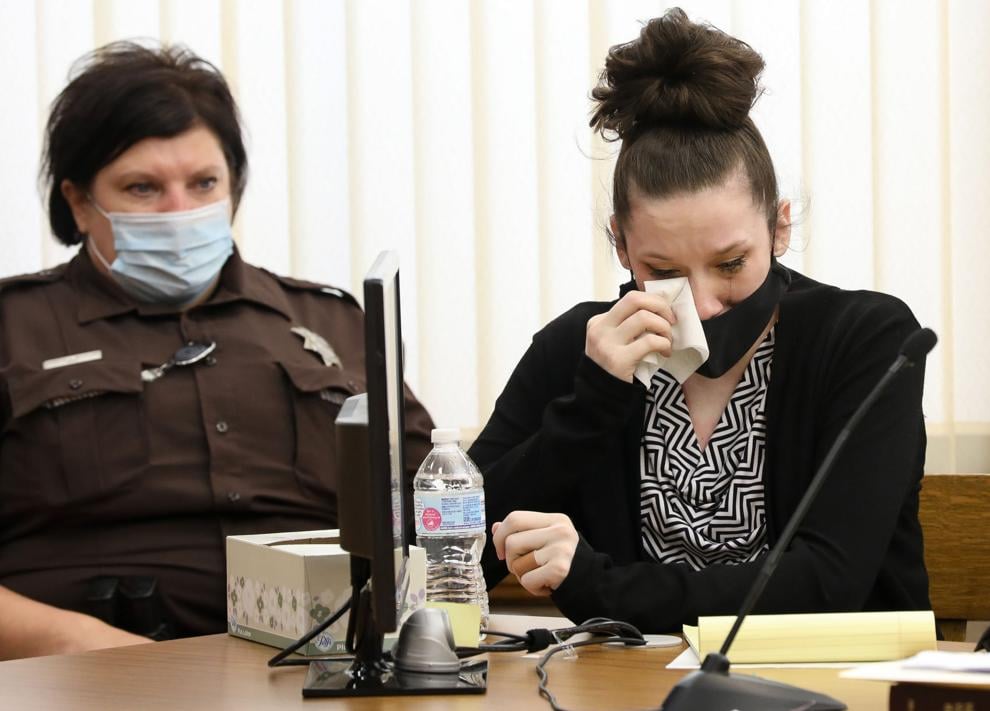 Bailey Boswell Trial, 9.25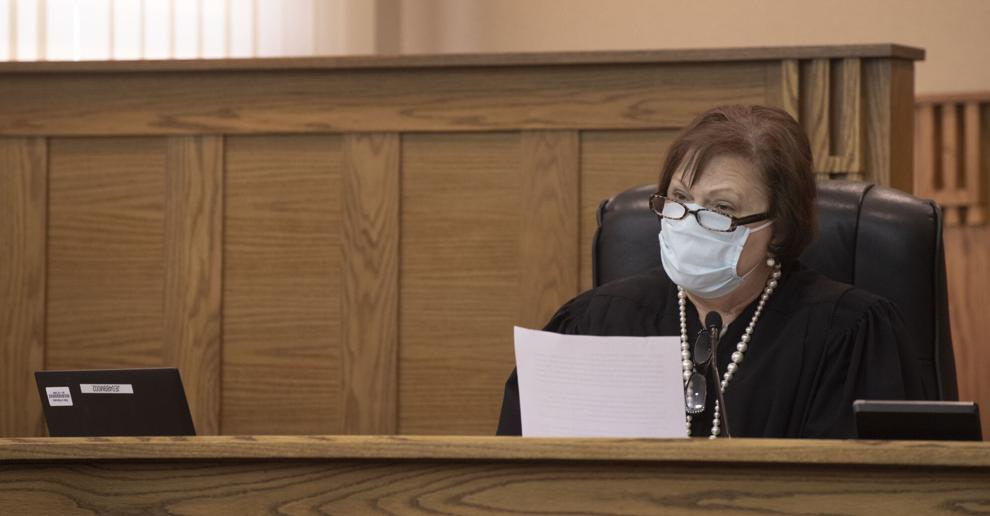 Bailey Boswell Trial, 9.25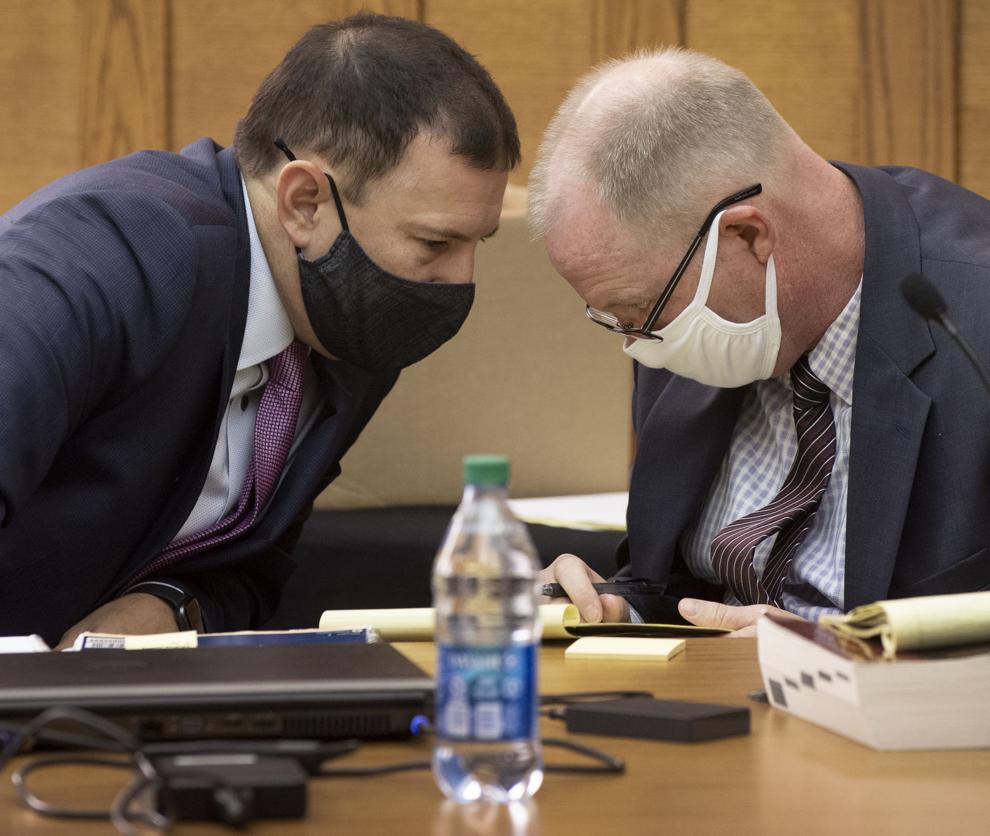 Bailey Boswell Trial, 9.25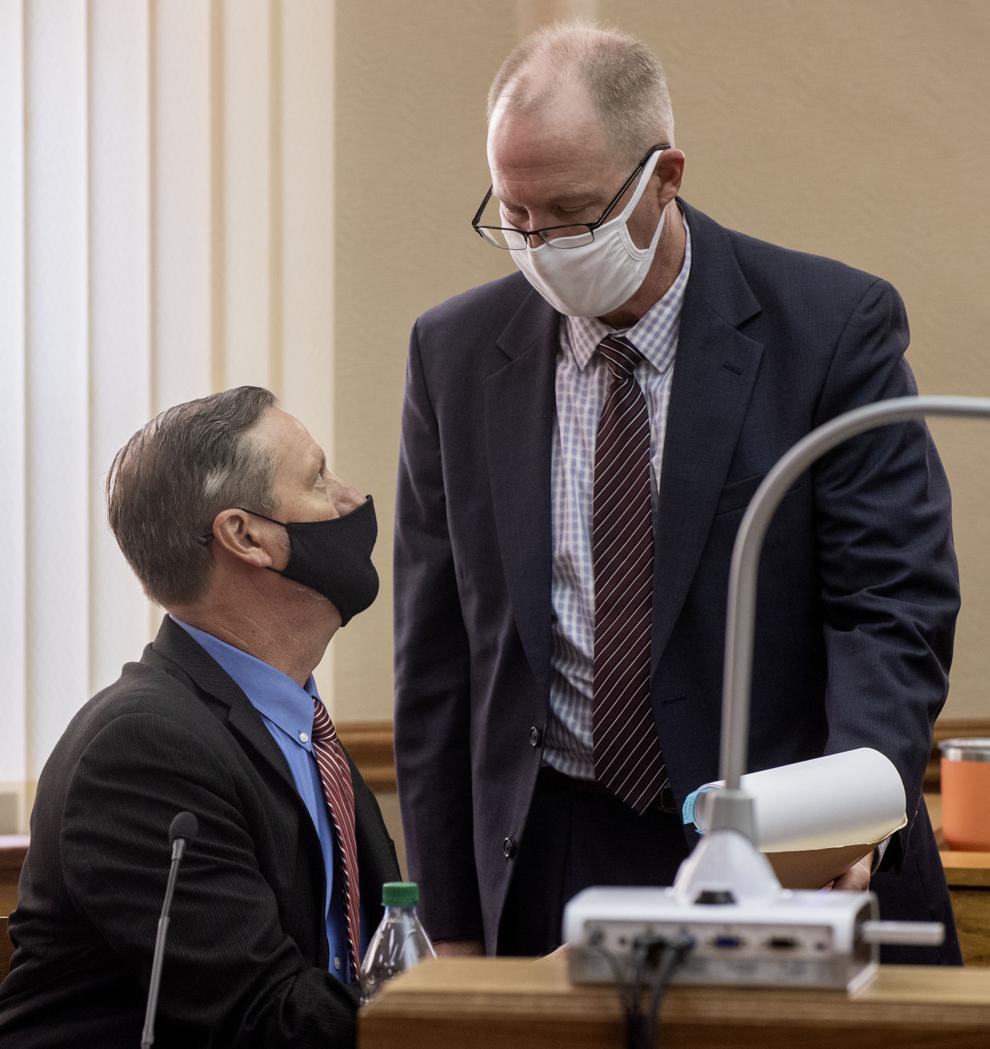 Bailey Boswell Trial, 9.25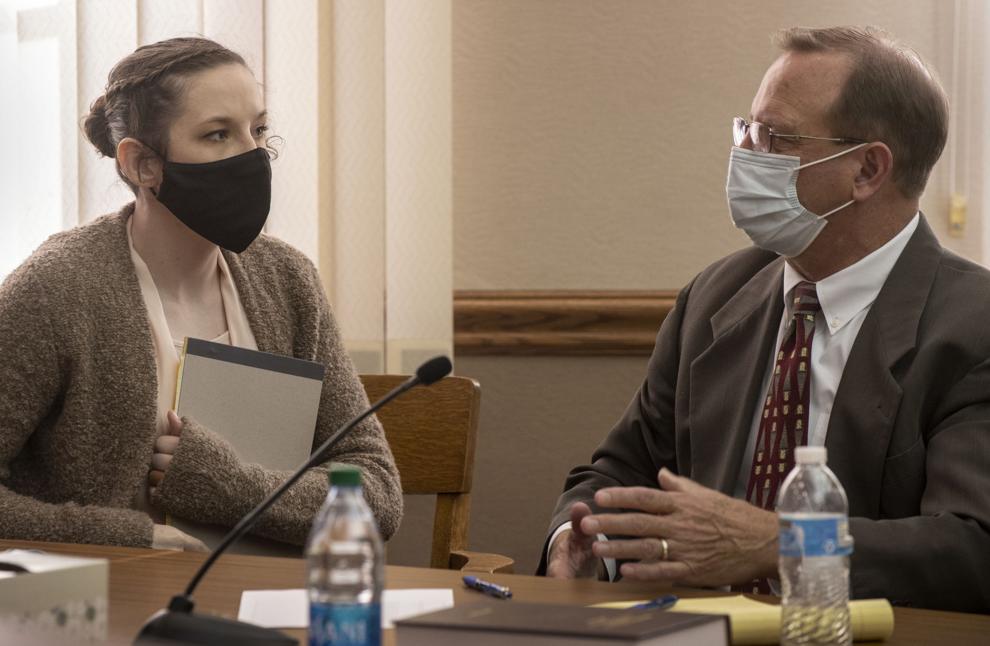 Bailey Boswell Trial, 9.25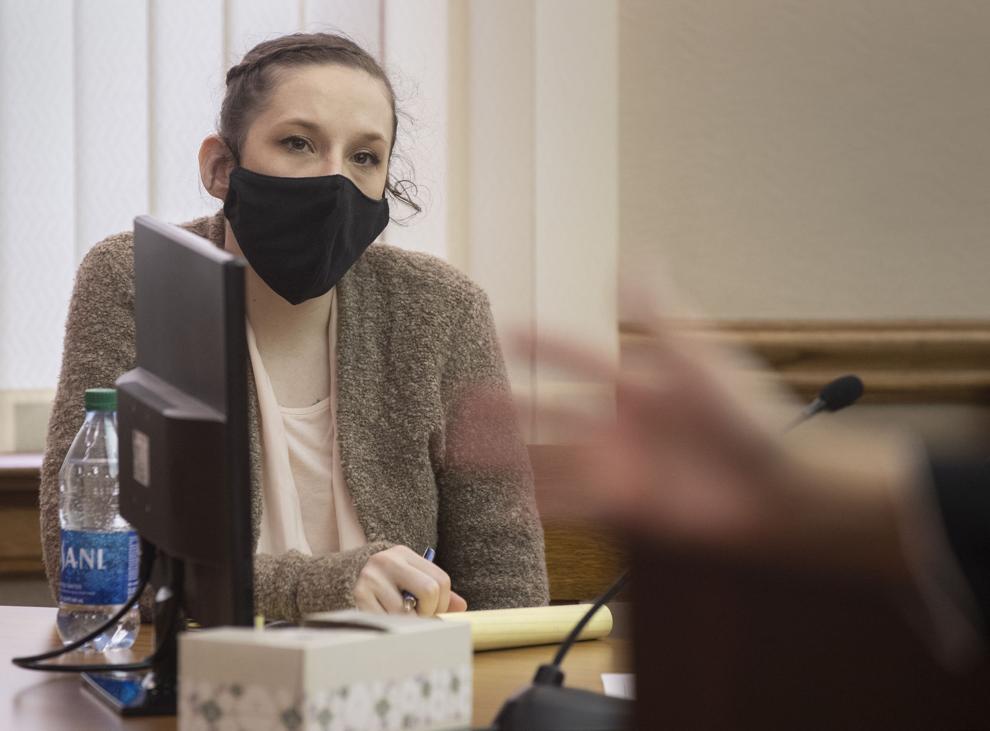 Bailey Boswell Trial, 9.25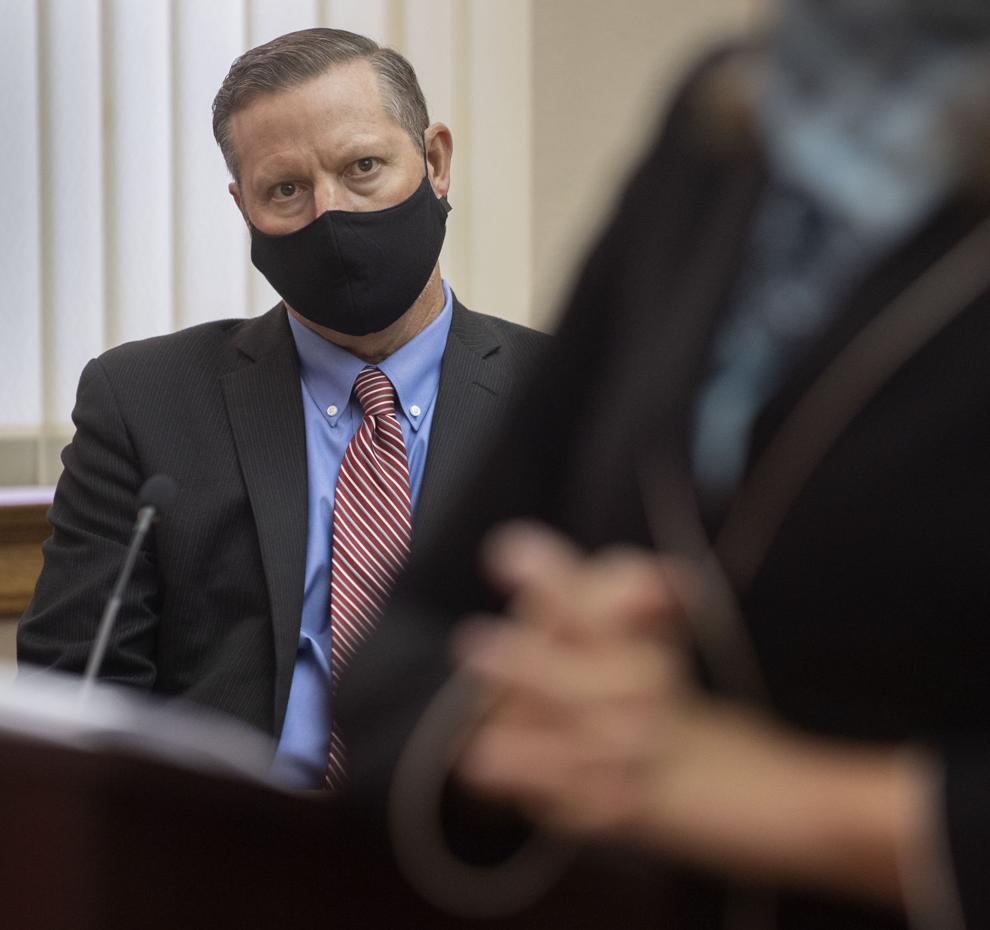 Bailey Boswell Trial, 9.25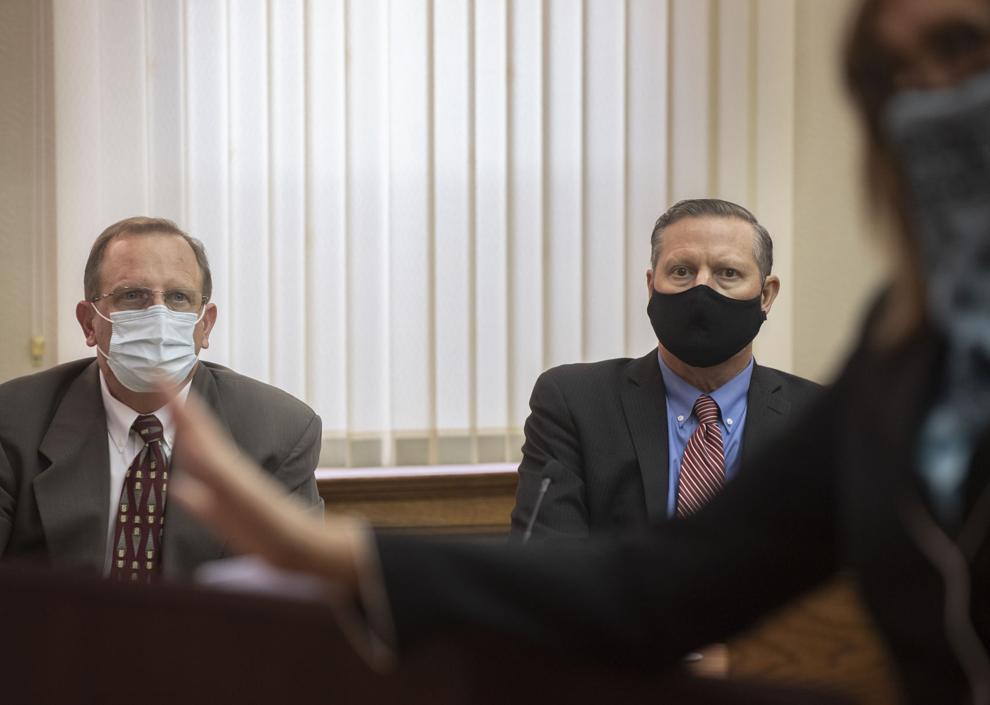 Bailey Boswell Trial, 9.25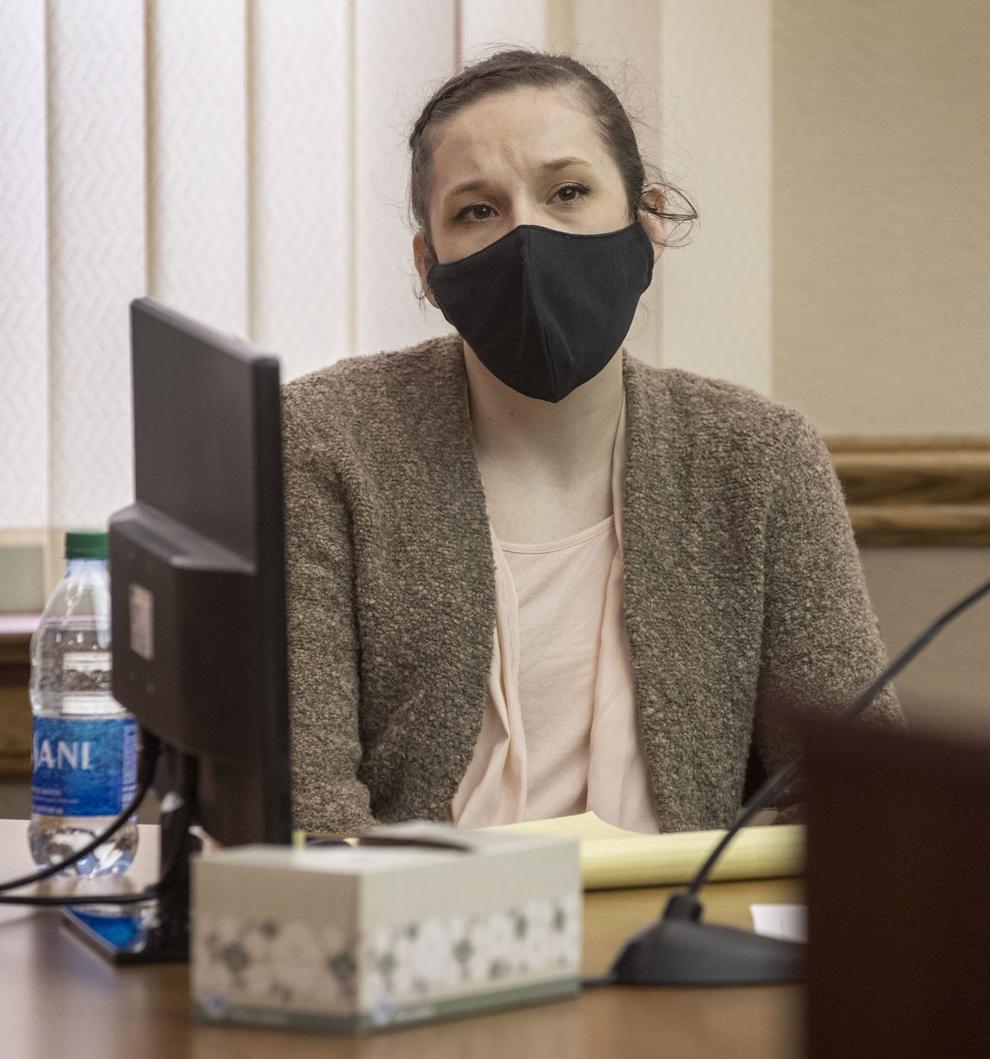 Bailey Boswell Trial, 9.25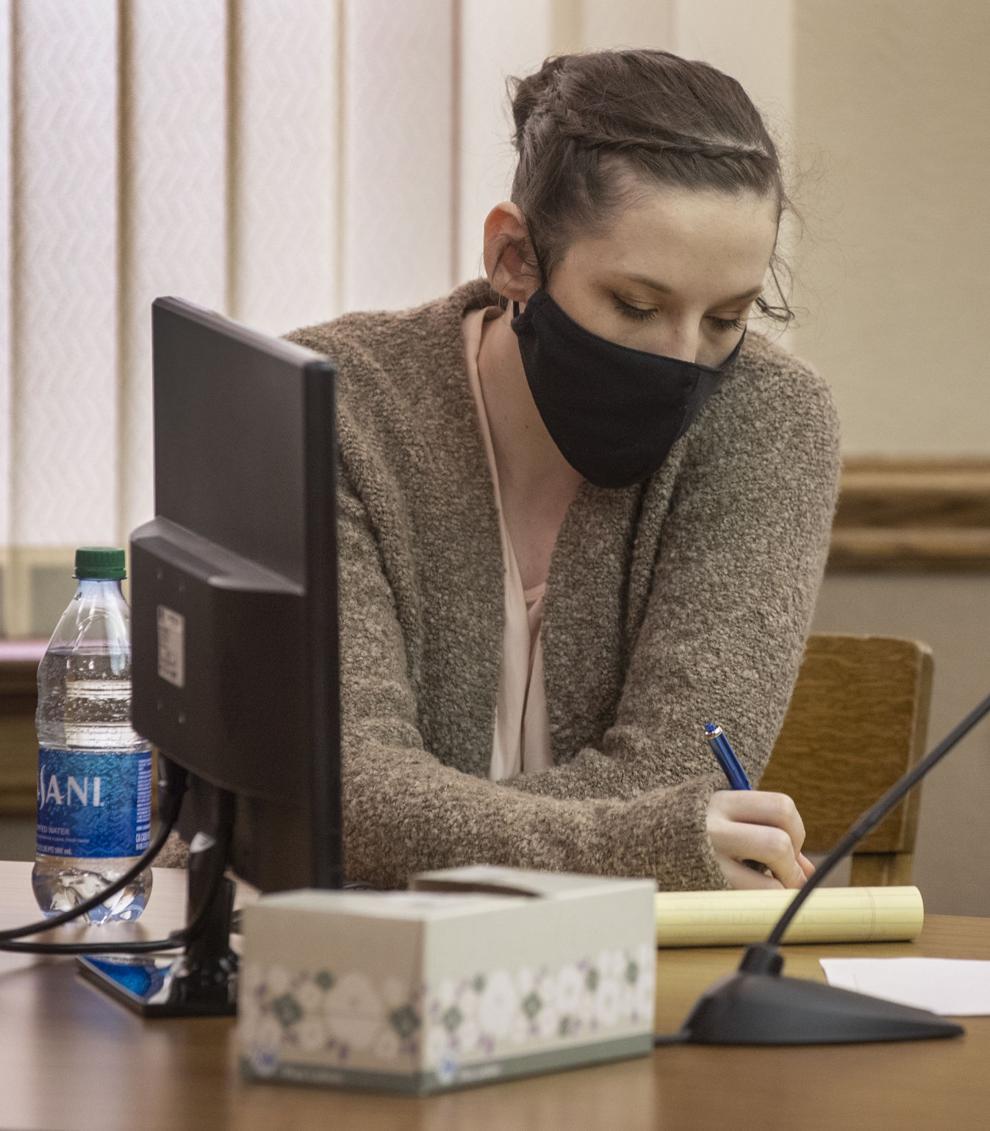 Bailey Boswell Trial, 9.25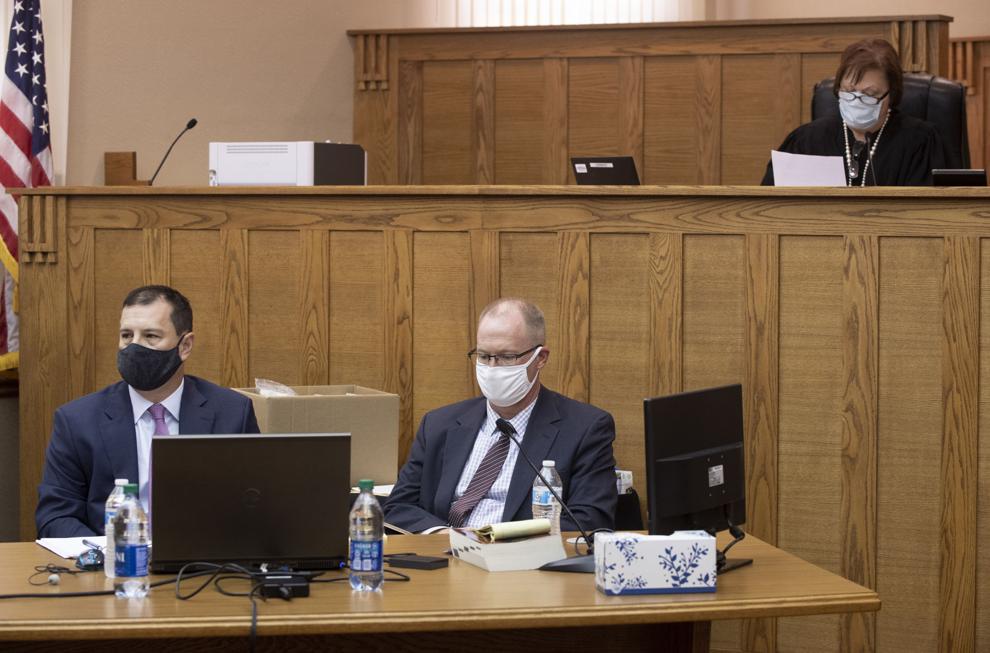 Bailey Boswell Trial, 9.25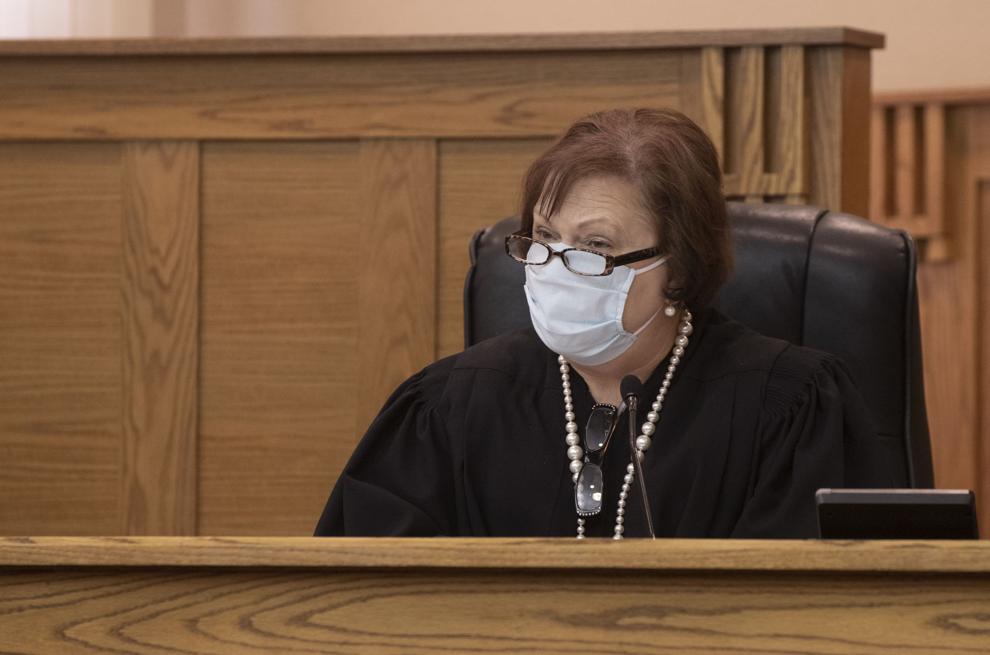 Bailey Boswell Trial, 9.25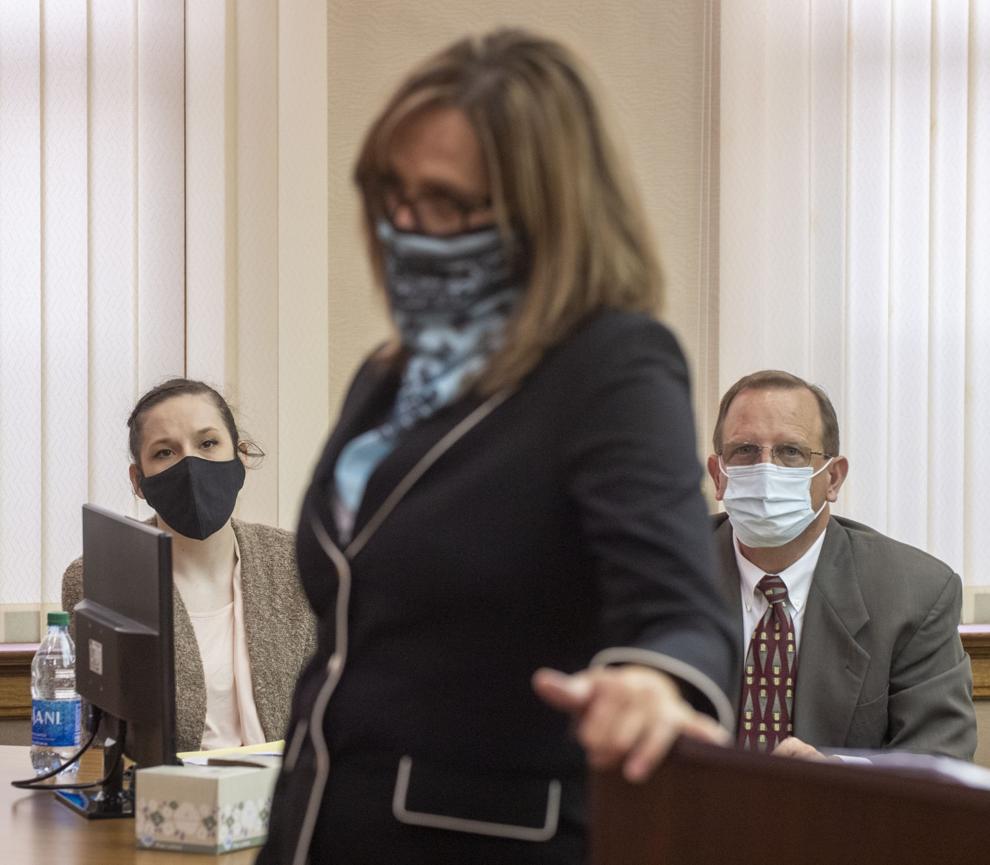 Bailey Boswell Trial, 9.25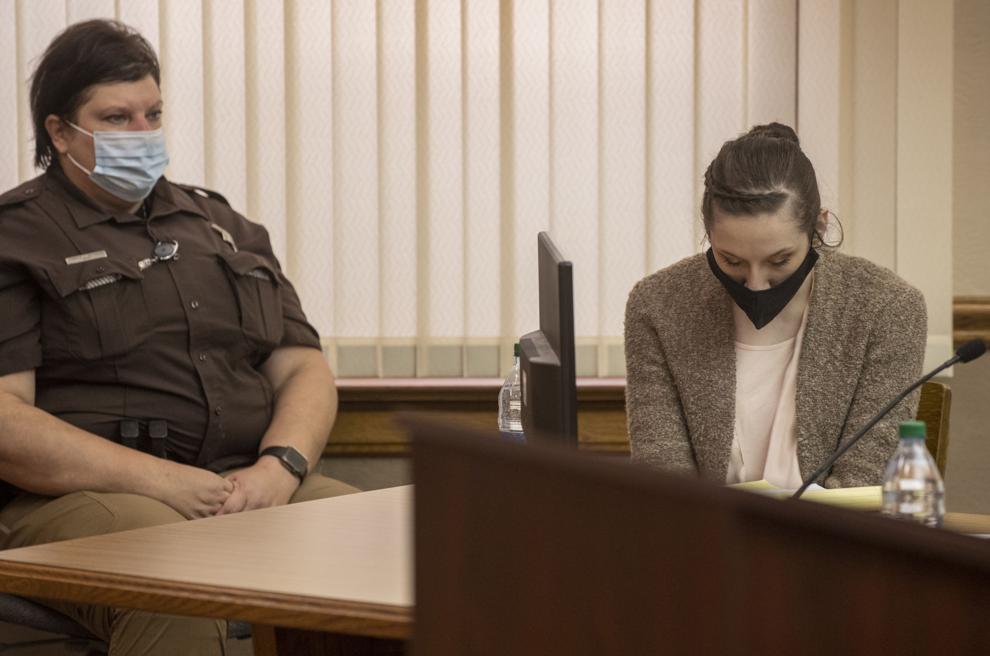 Bailey Boswell Trial, 9.25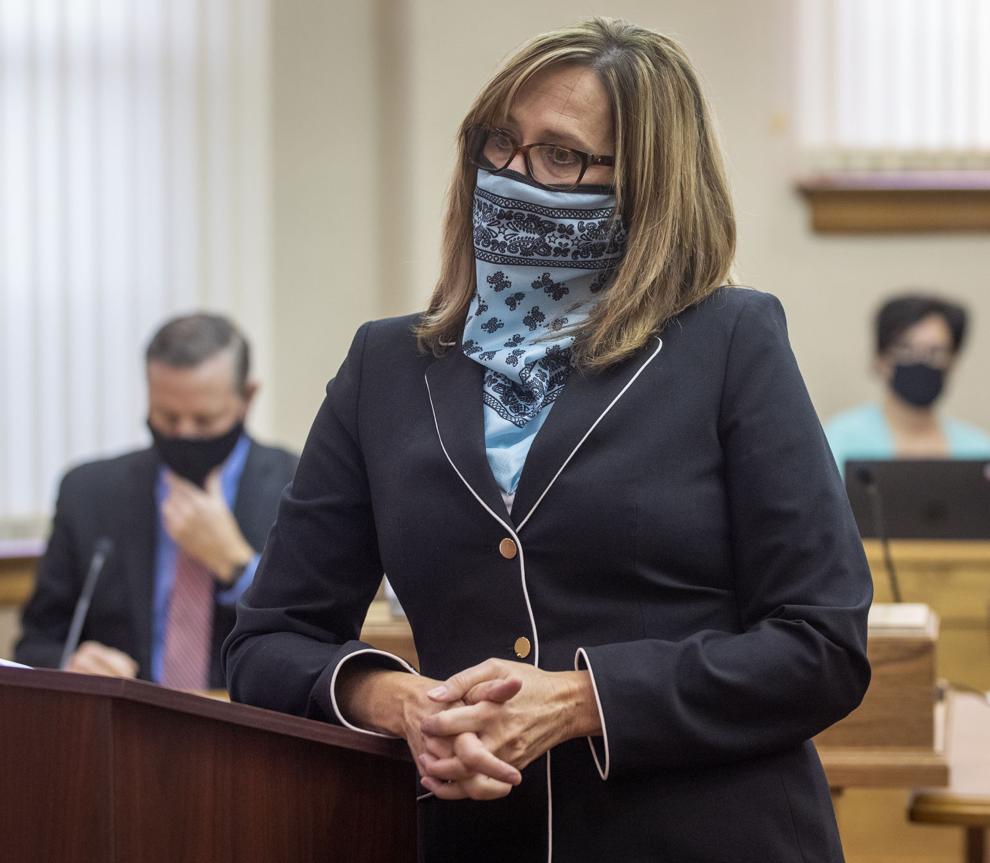 Bailey Boswell Trial, 9.25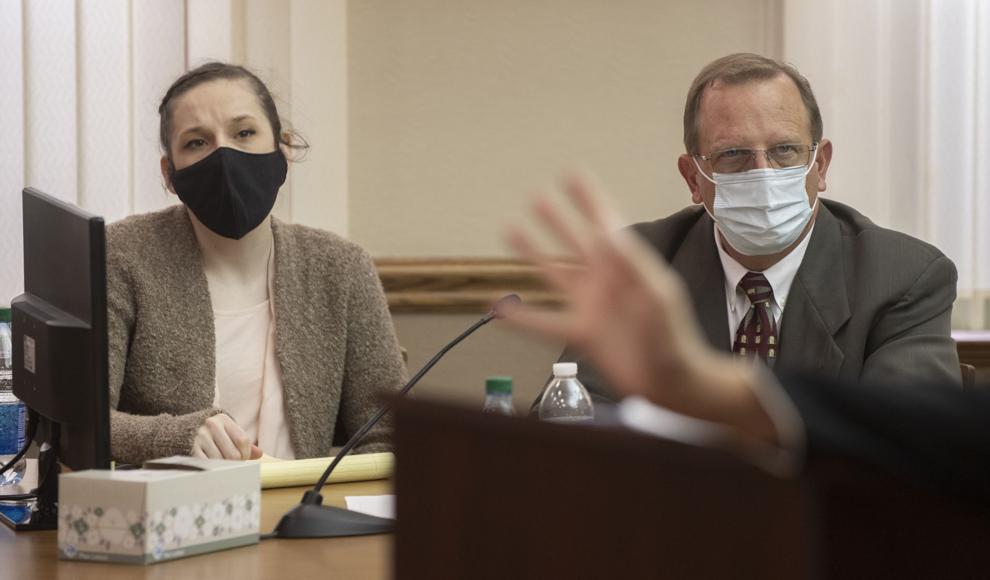 Bailey Boswell Trial, 9.25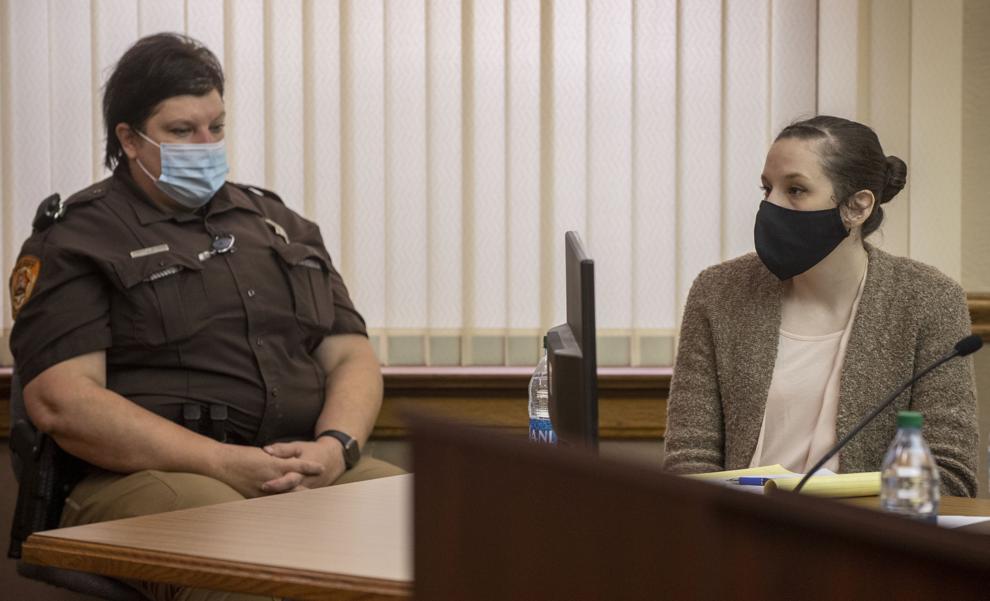 Photos: Aubrey Trail in court
Aubrey Trail, 6.9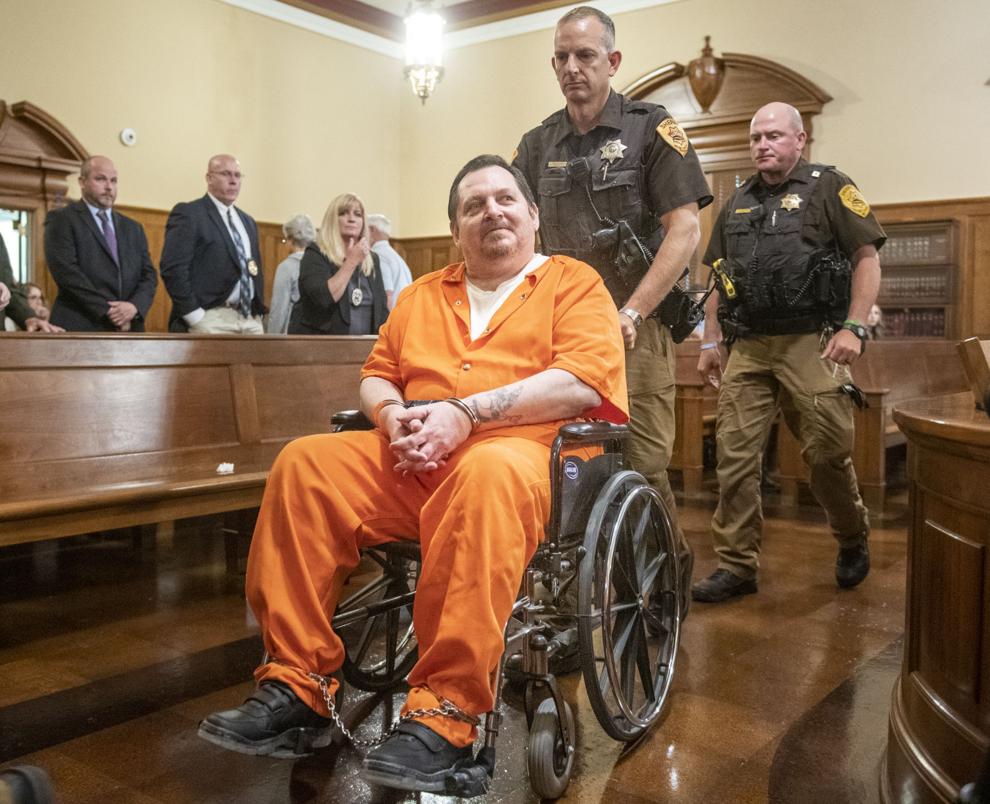 Aubrey Trail, 6.9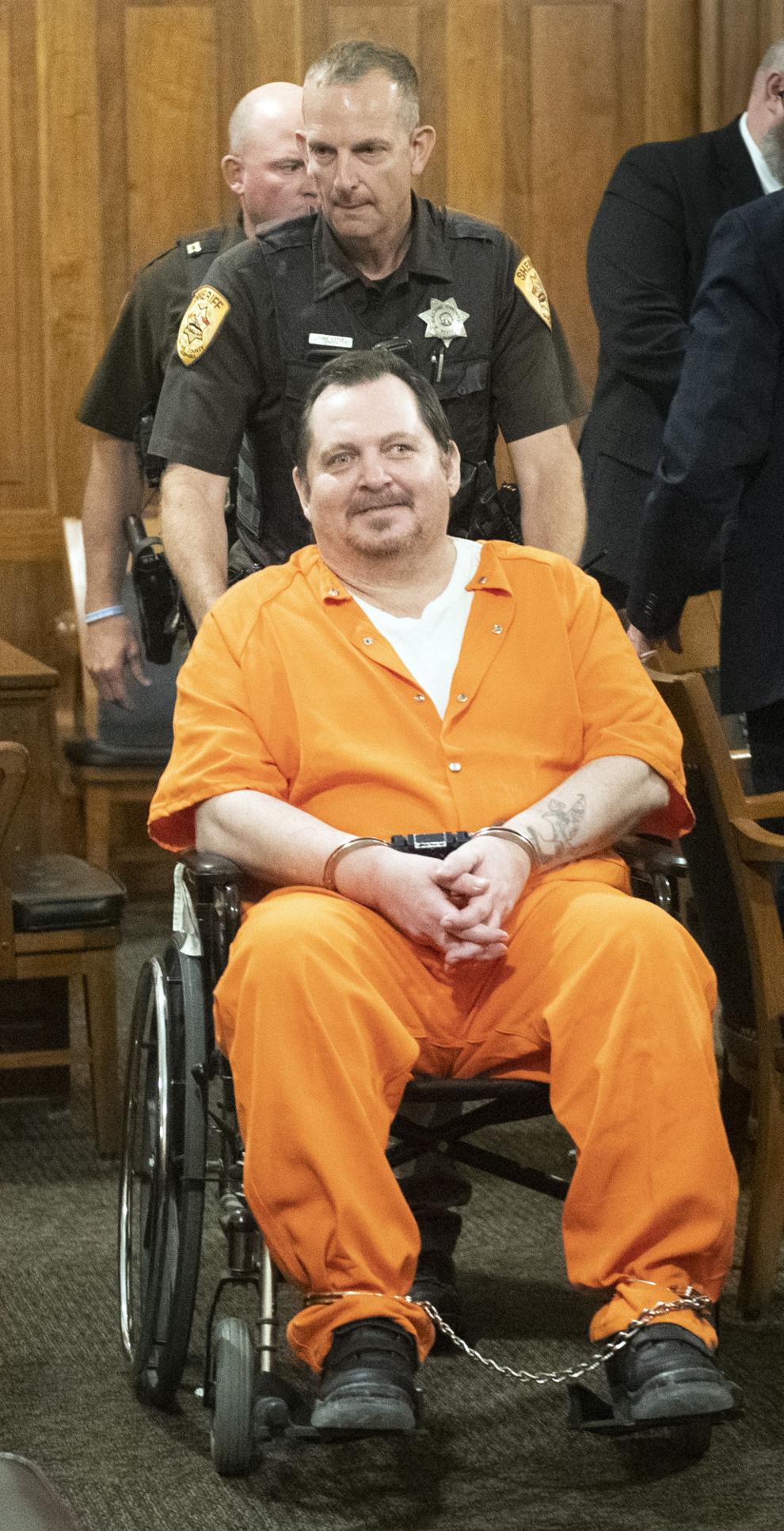 Aubrey Trail, 6.9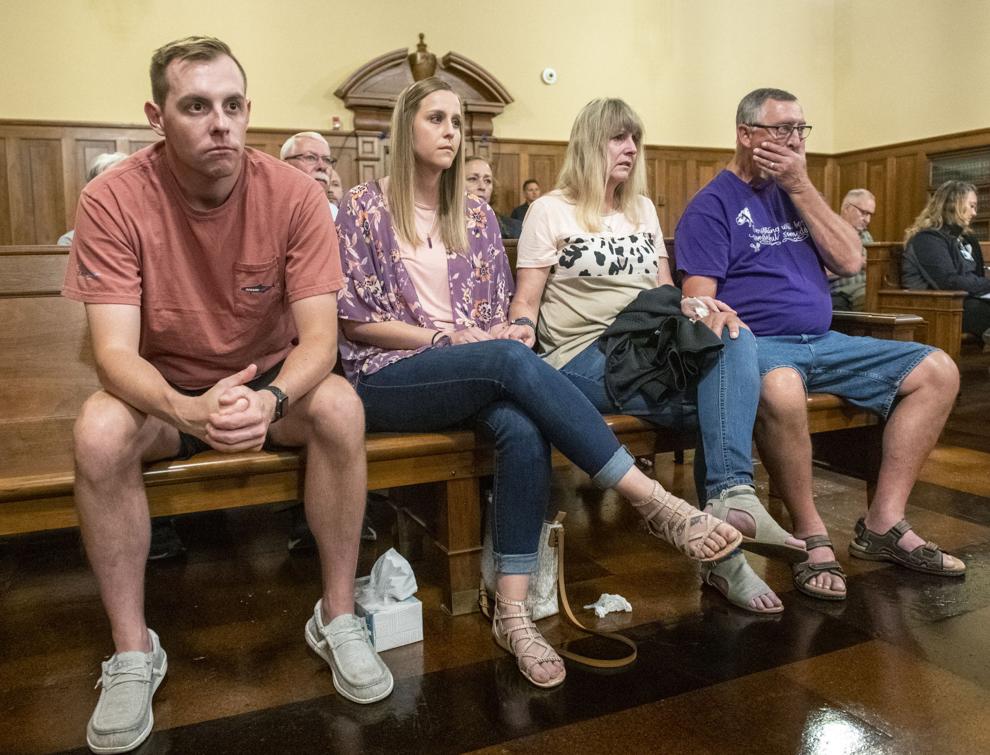 Aubrey Trail, 6.9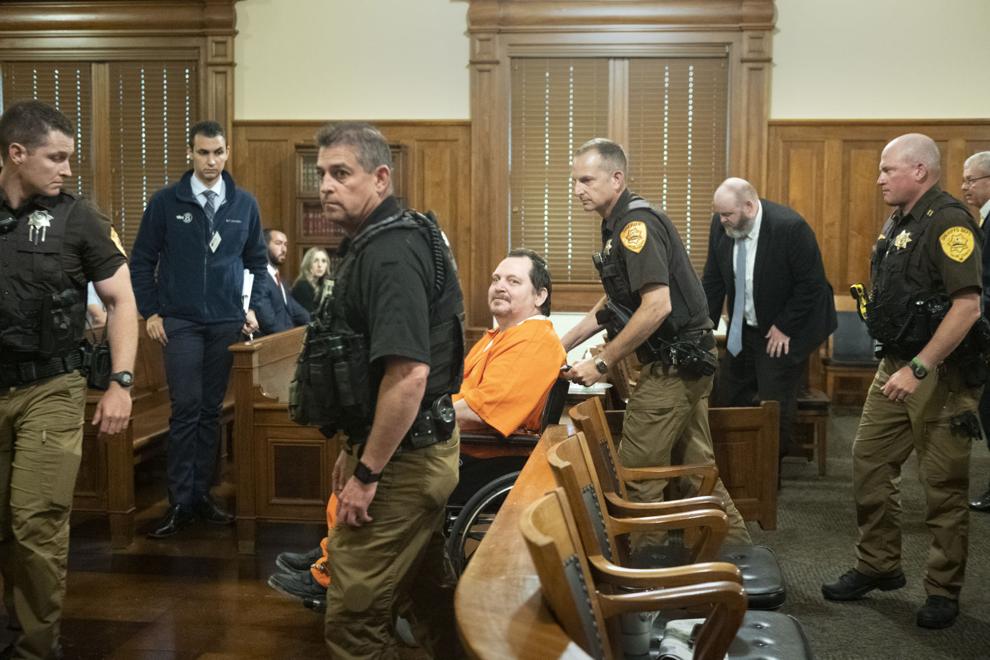 Aubrey Trail, 6.9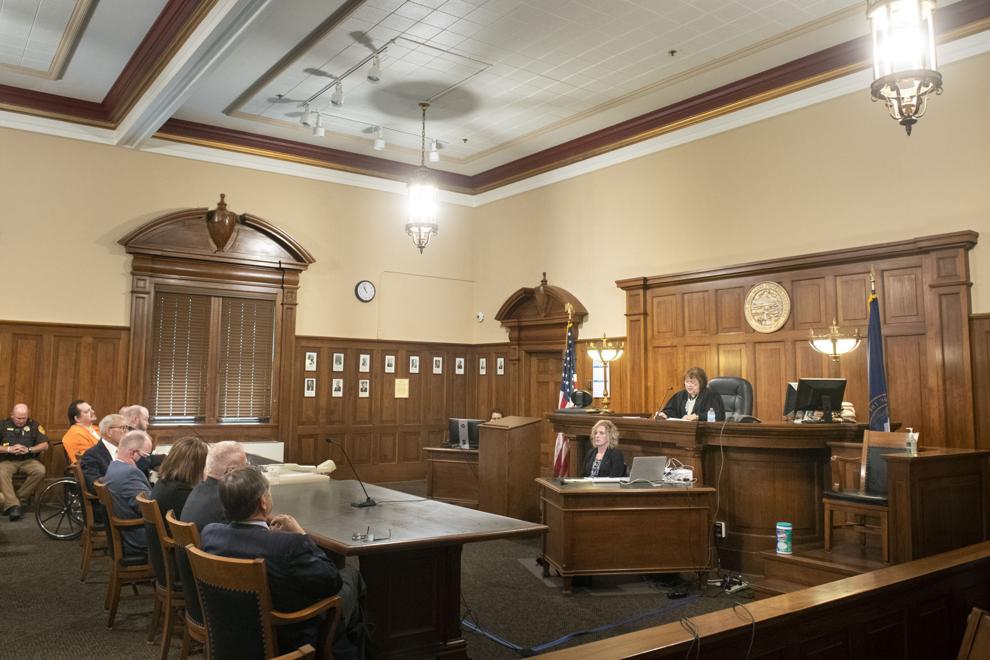 Aubrey Trail, 6.9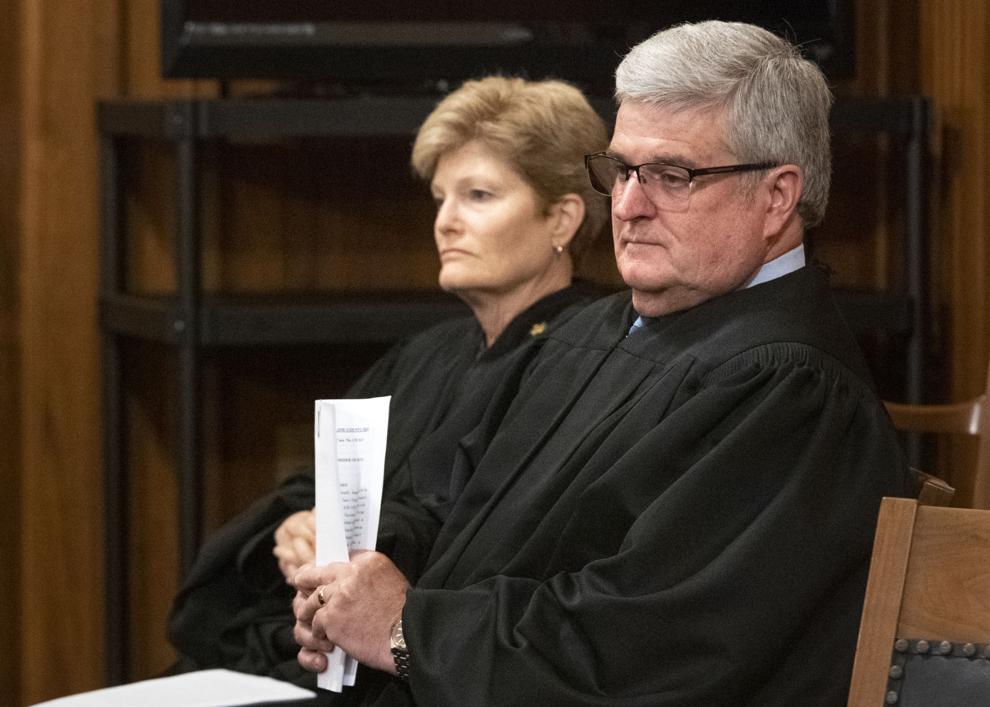 Aubrey Trail, 6.9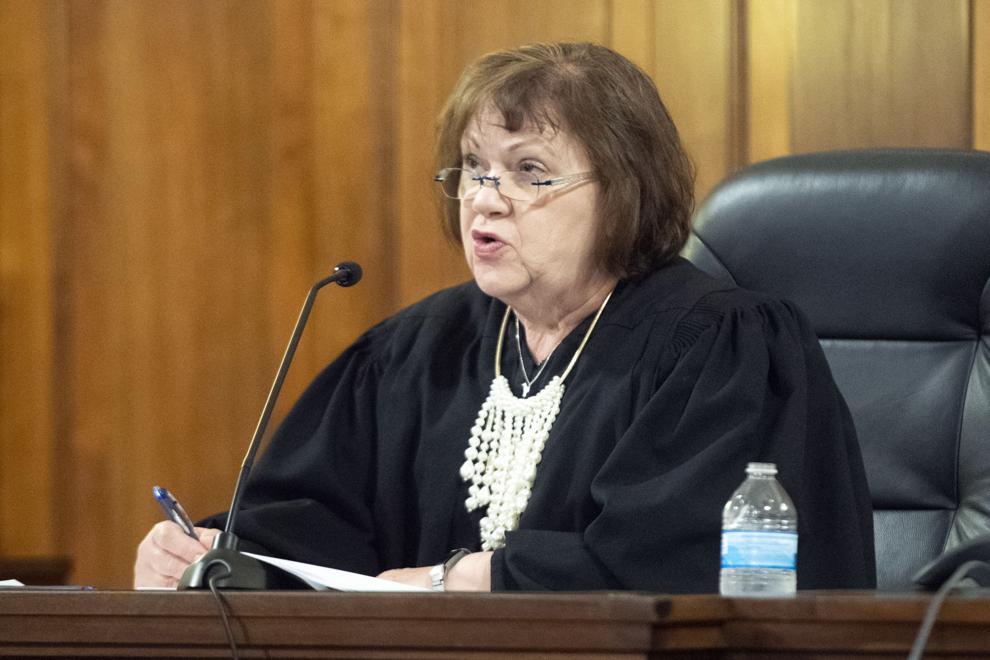 Aubrey Trail, 6.9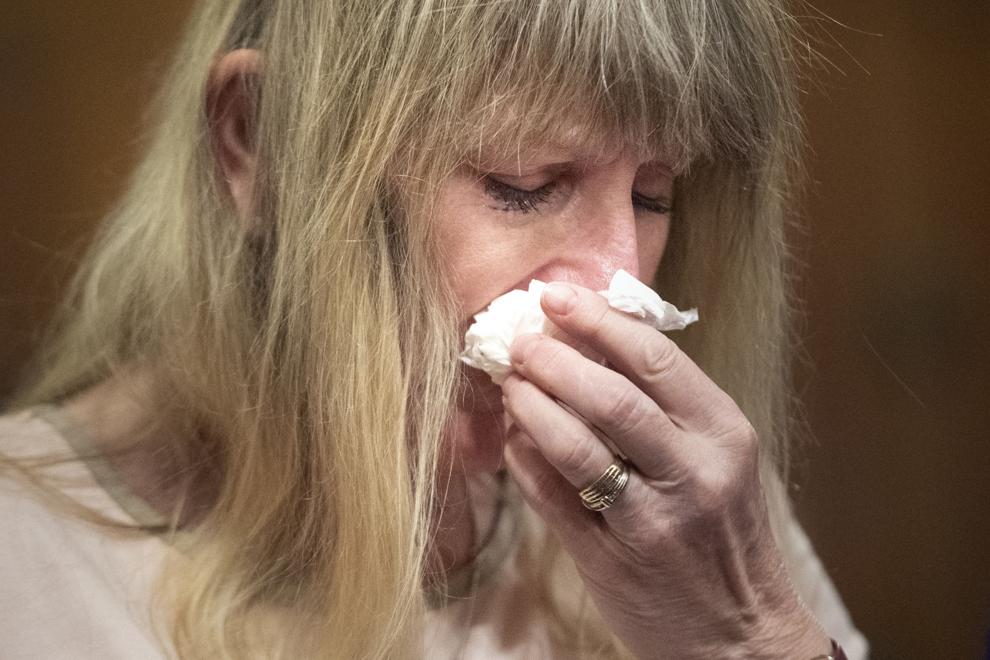 Aubrey Trail, 6.9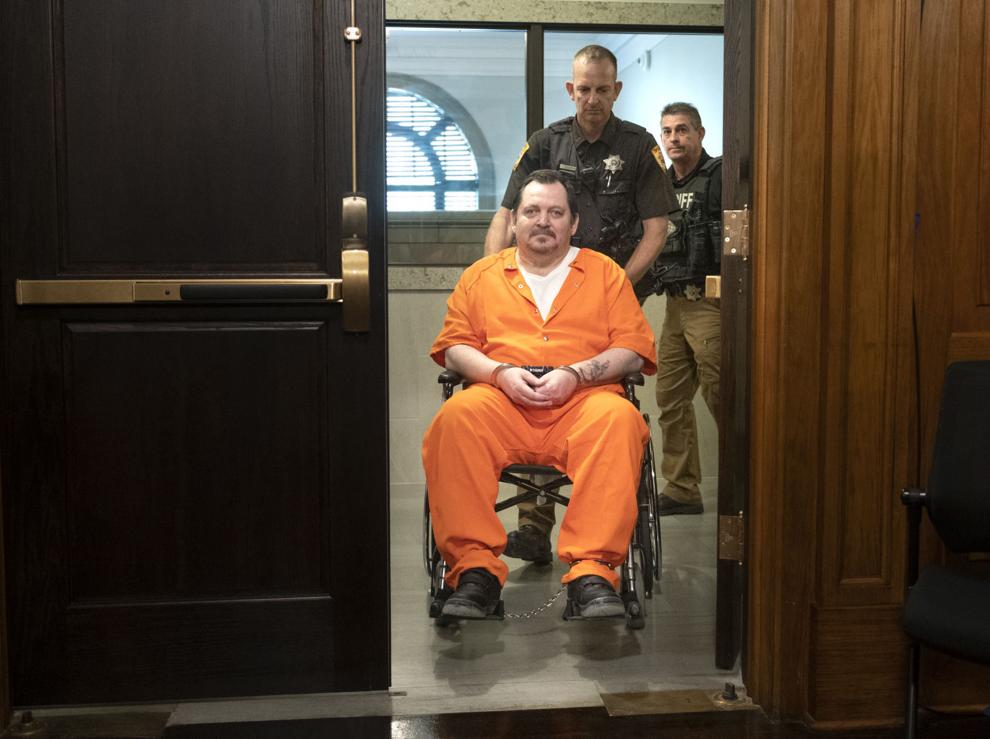 Aubrey Trail, 6.9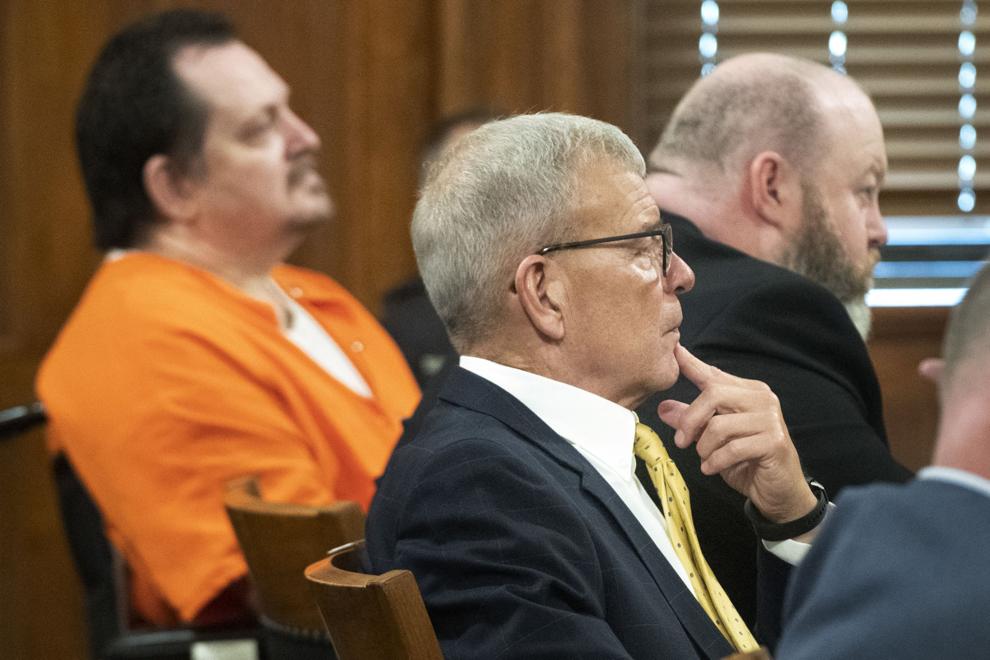 Aubrey Trail, 6.9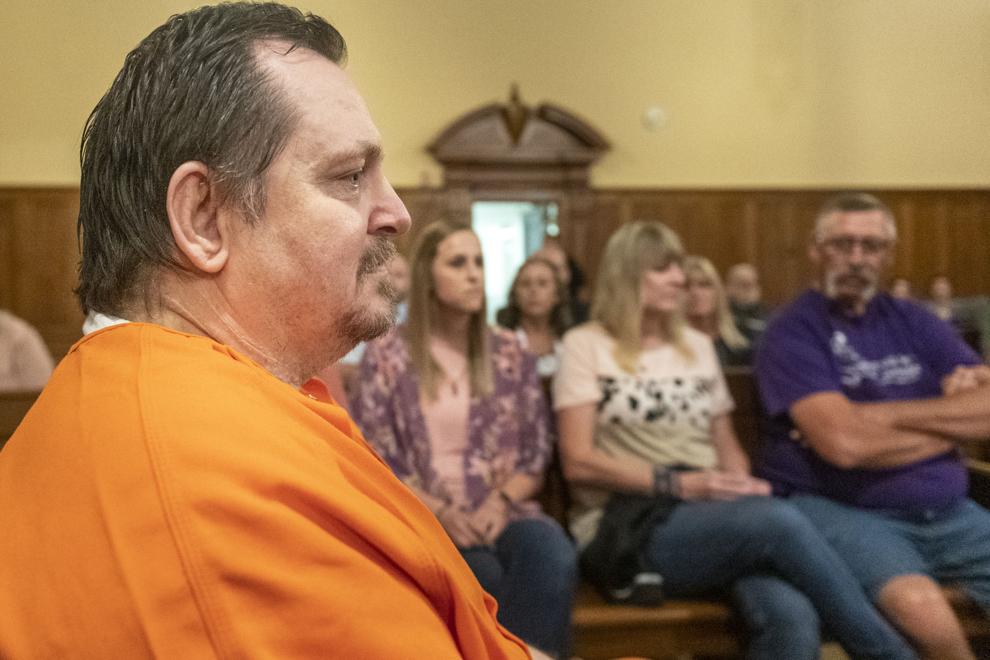 Aubrey Trail Trial, 7.10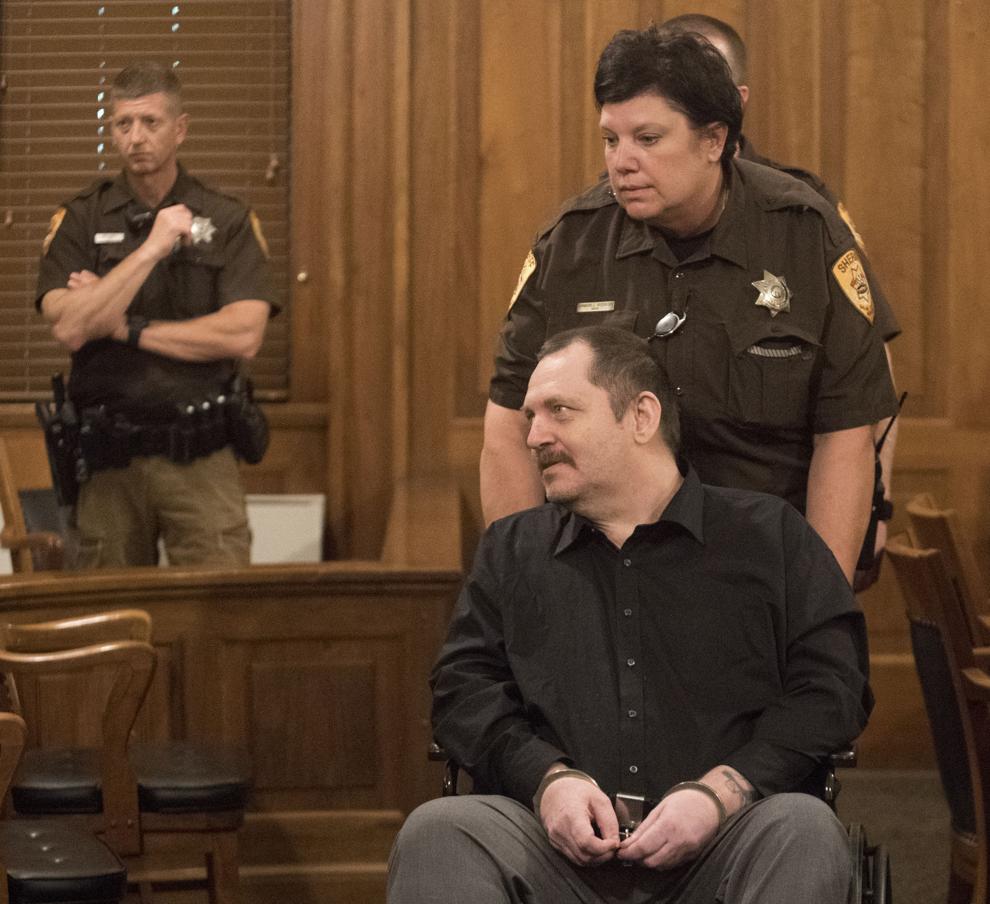 Aubrey Trail Trial, 7.10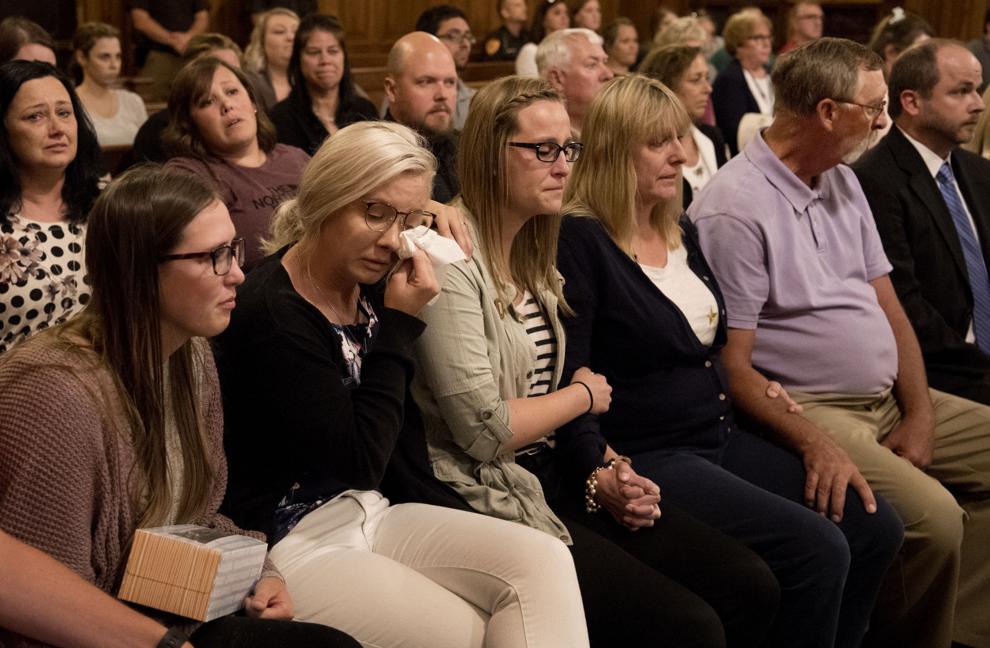 Aubrey Trail Trial, 7.10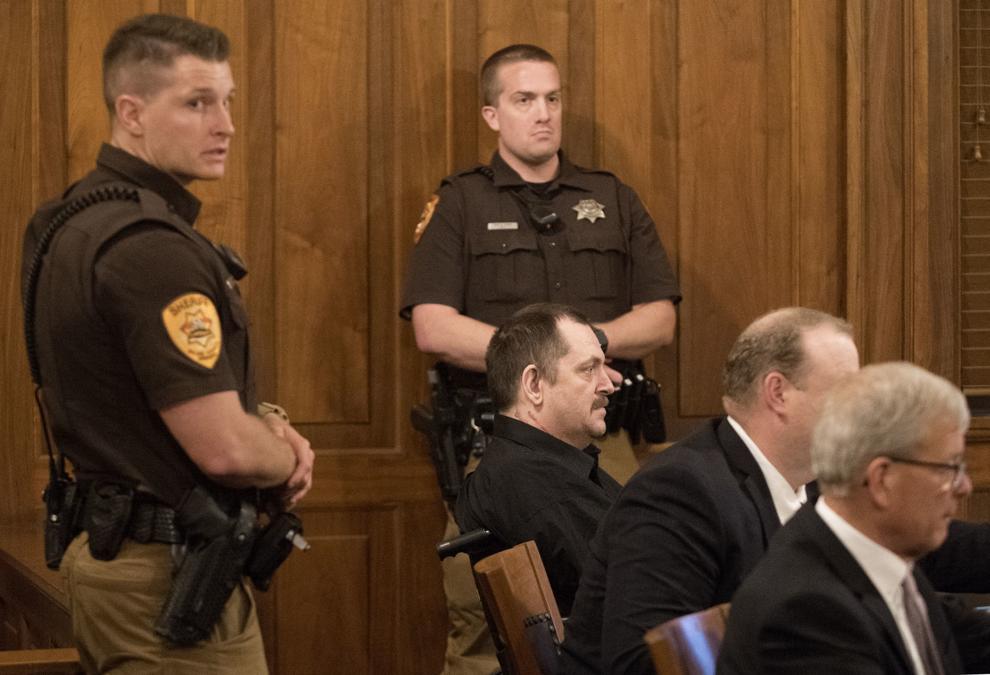 Aubrey Trail Trial, 7.10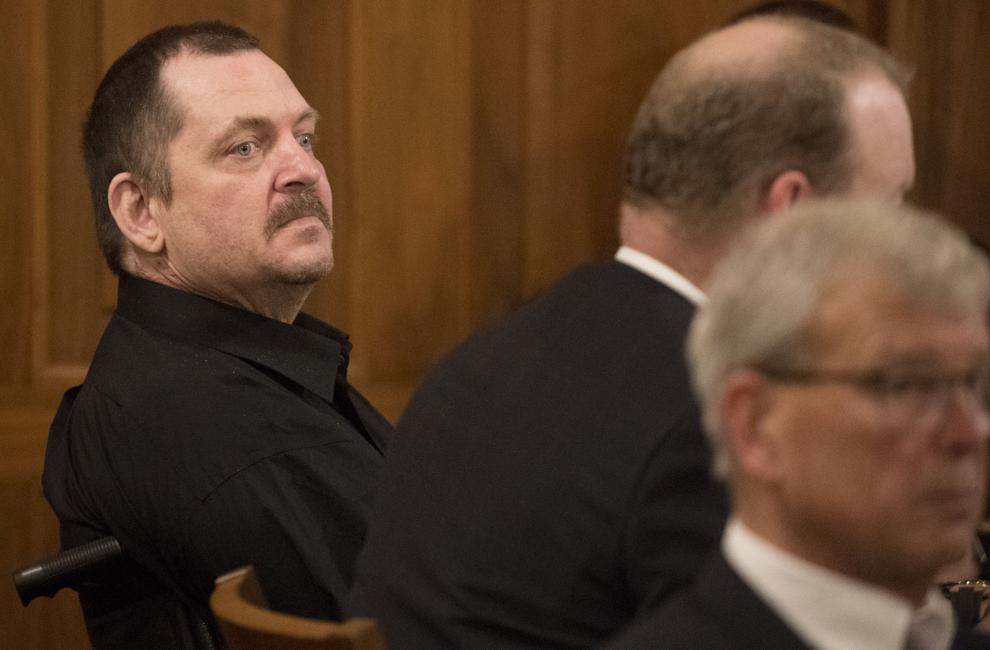 Aubrey Trail Trial, 7.10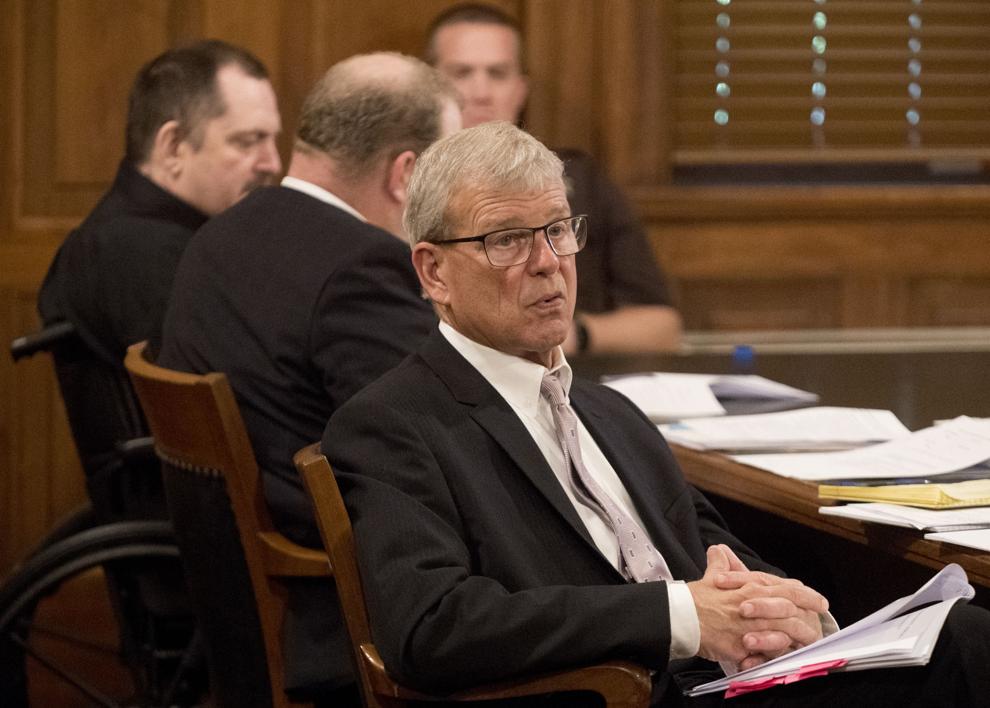 Aubrey Trail Trial, 7.10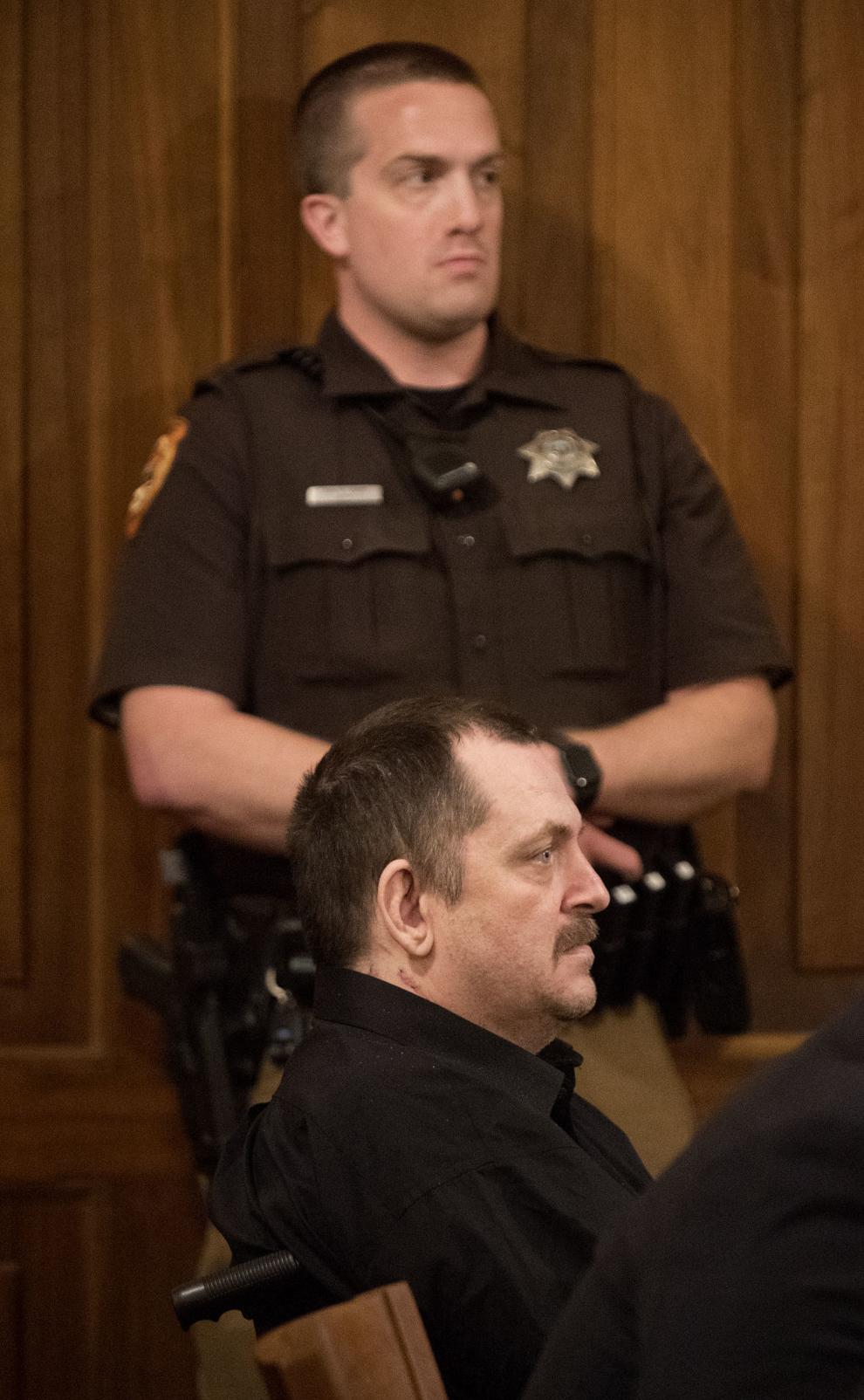 Aubrey Trail Trial, 7.10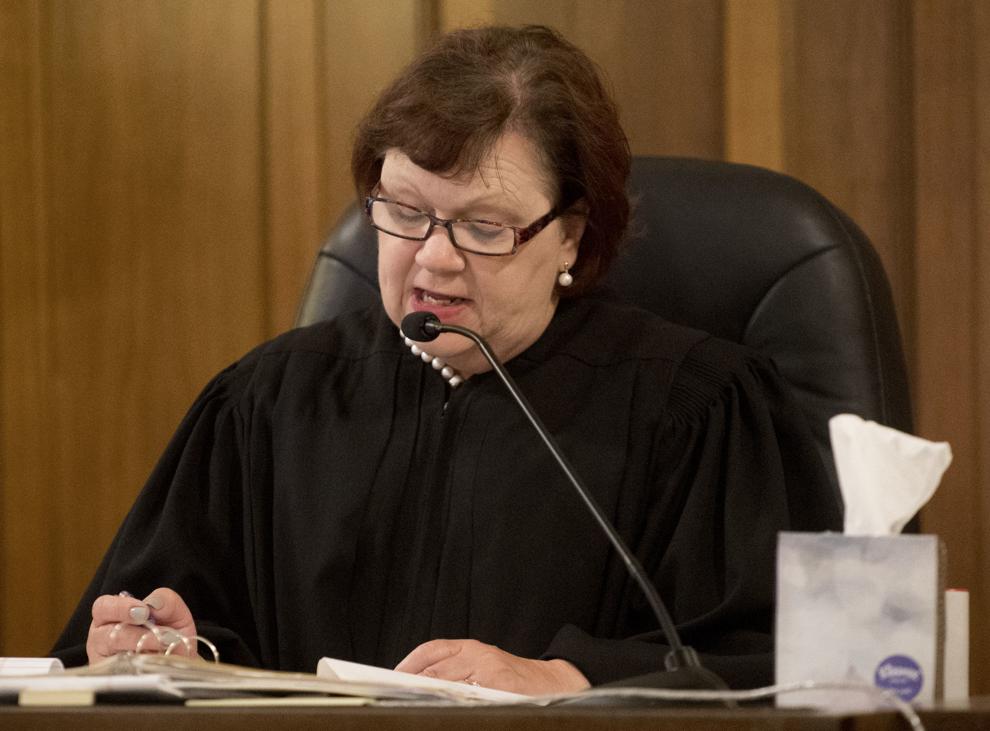 Aubrey Trail Trial, 7.10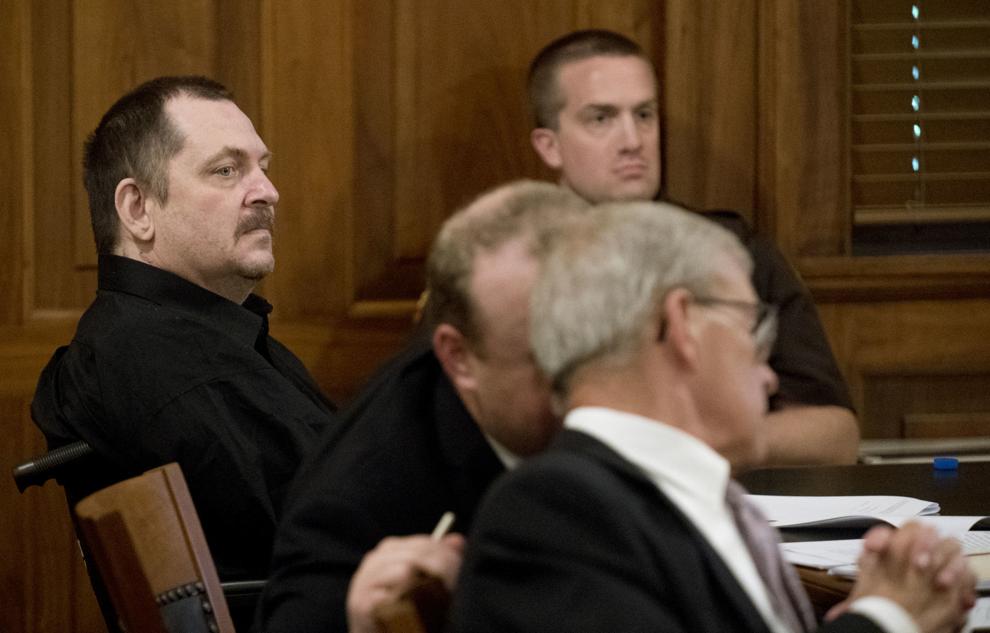 Aubrey Trail trial, 7.9.19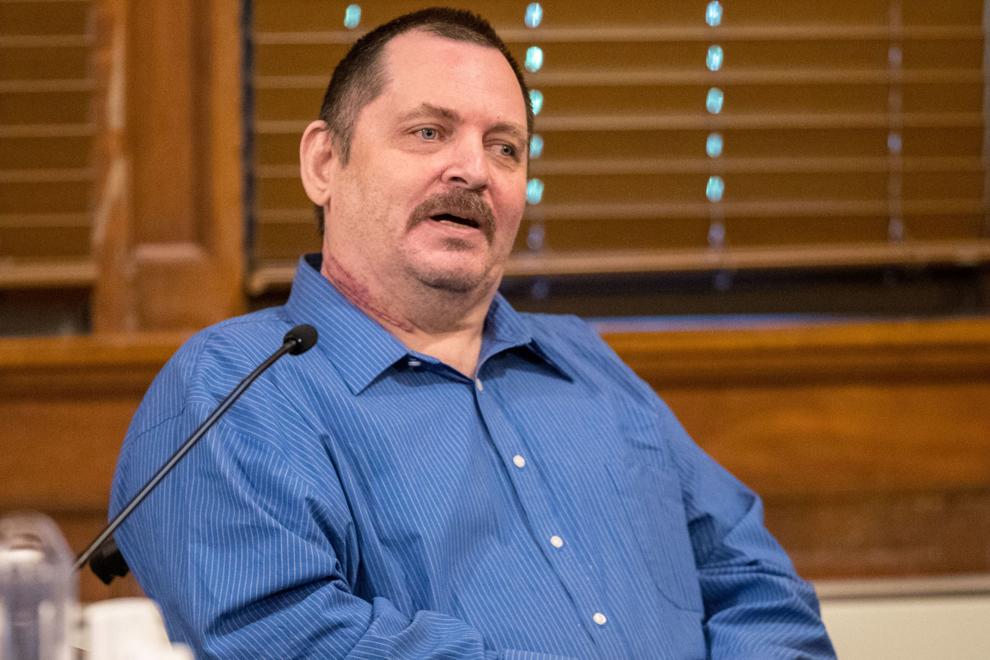 Aubrey Trail trial, 7.9.19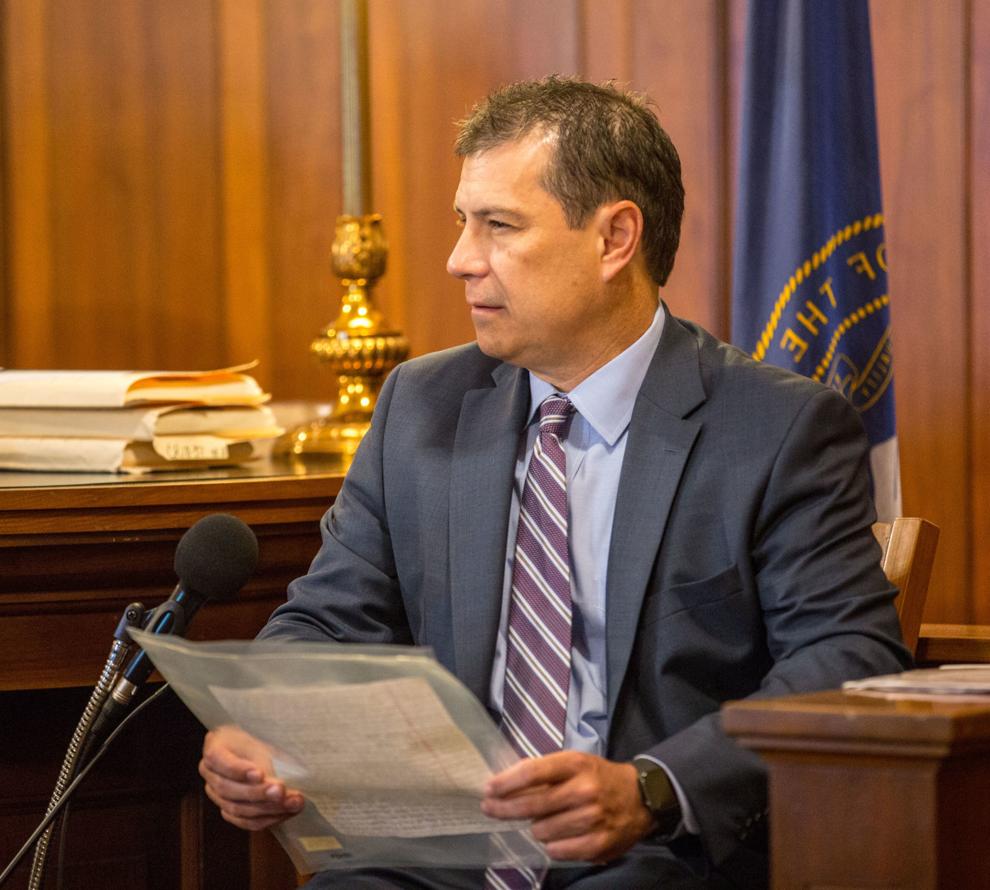 Aubrey Trail trial, 7.9.19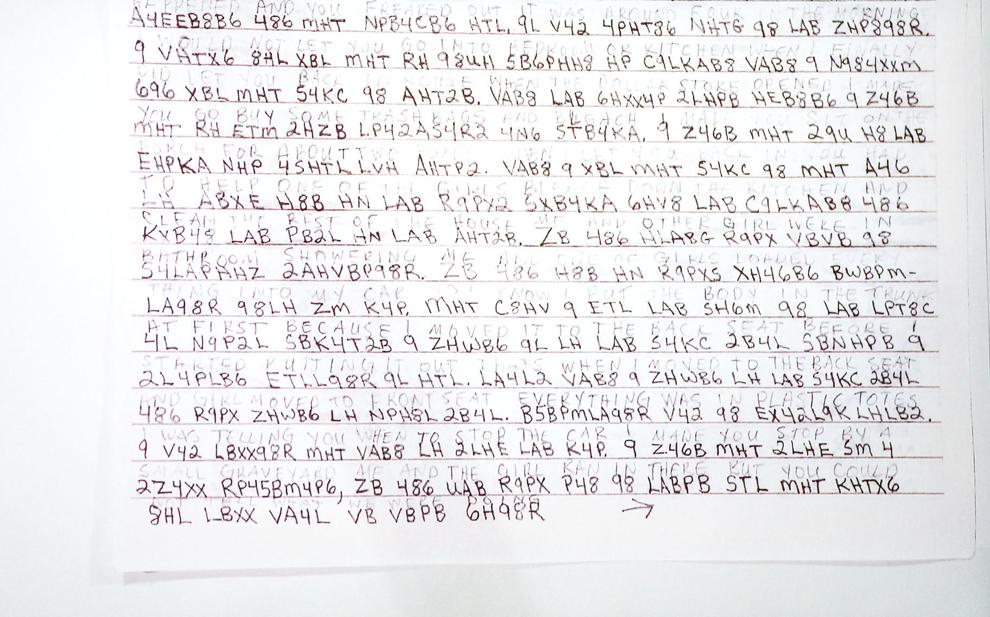 Aubrey Trail trial, 7.9.19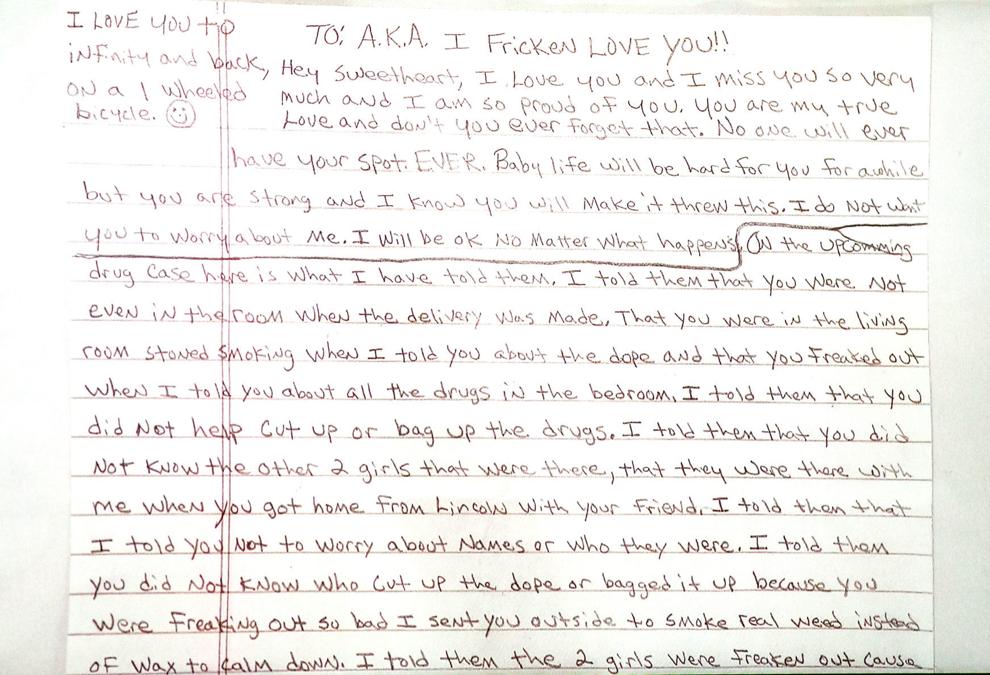 Aubrey Trail trial, 7.9.19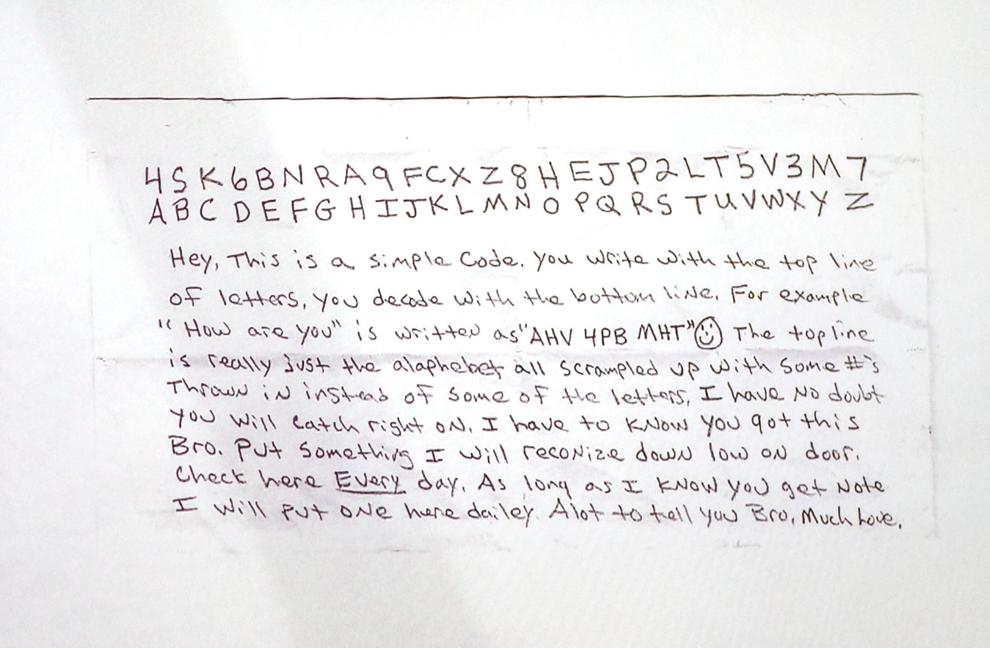 Aubrey Trail trial, 7.9.19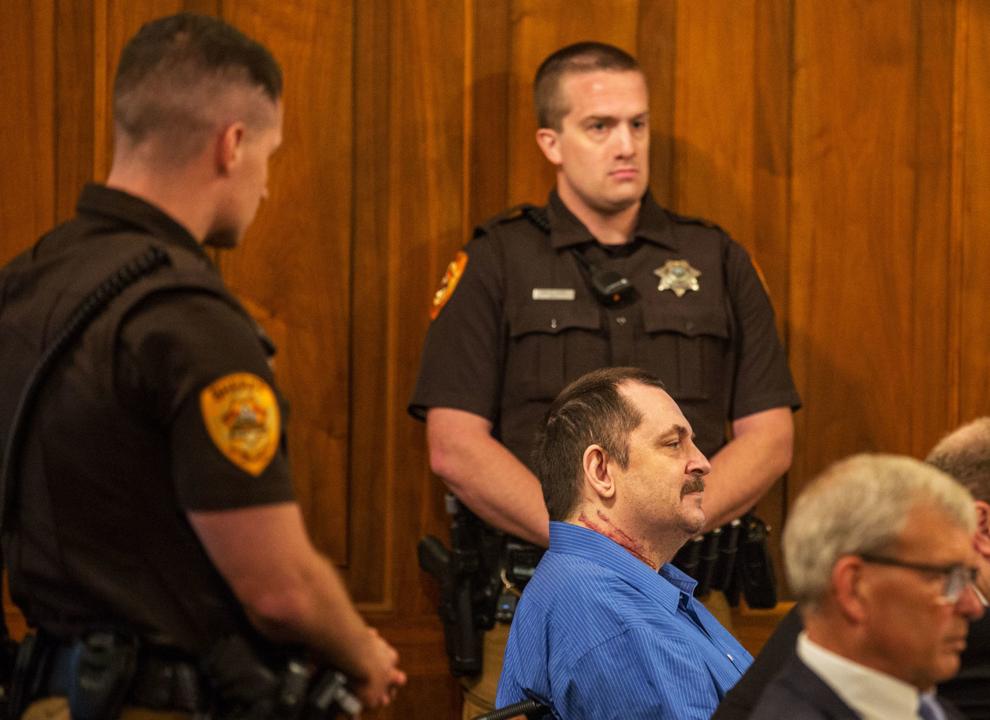 Aubrey Trail trial, 7.9.19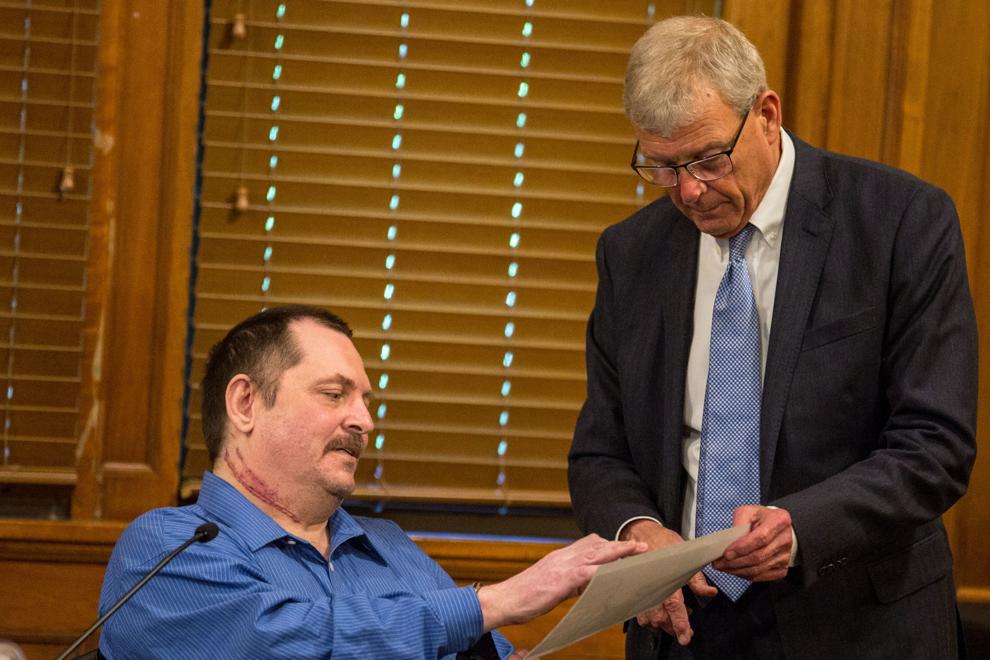 Aubrey Trail trial, 7.9.19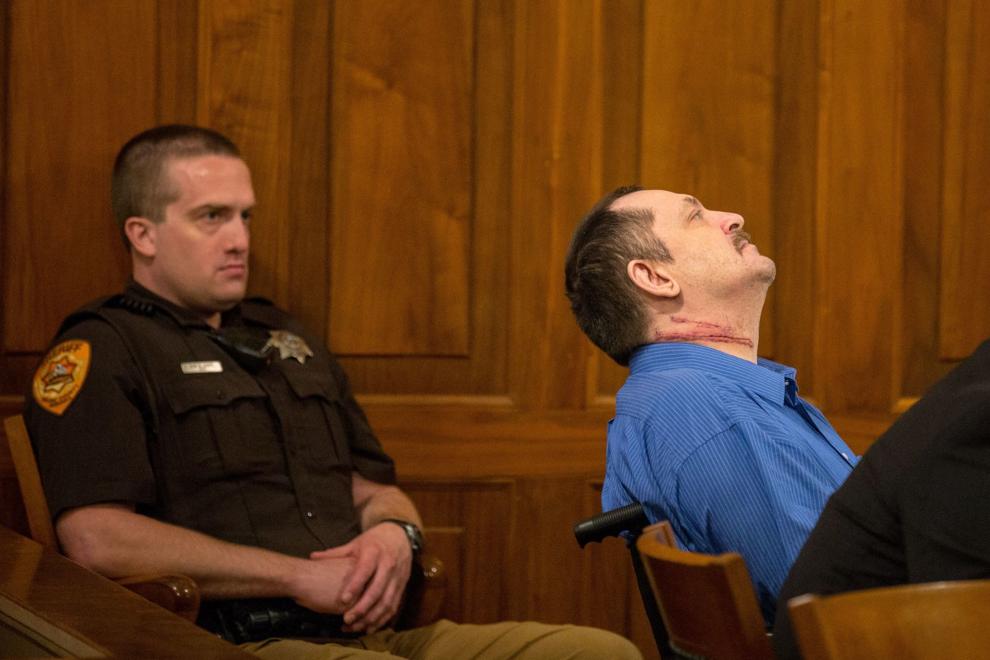 Aubrey Trail Trial, 6.28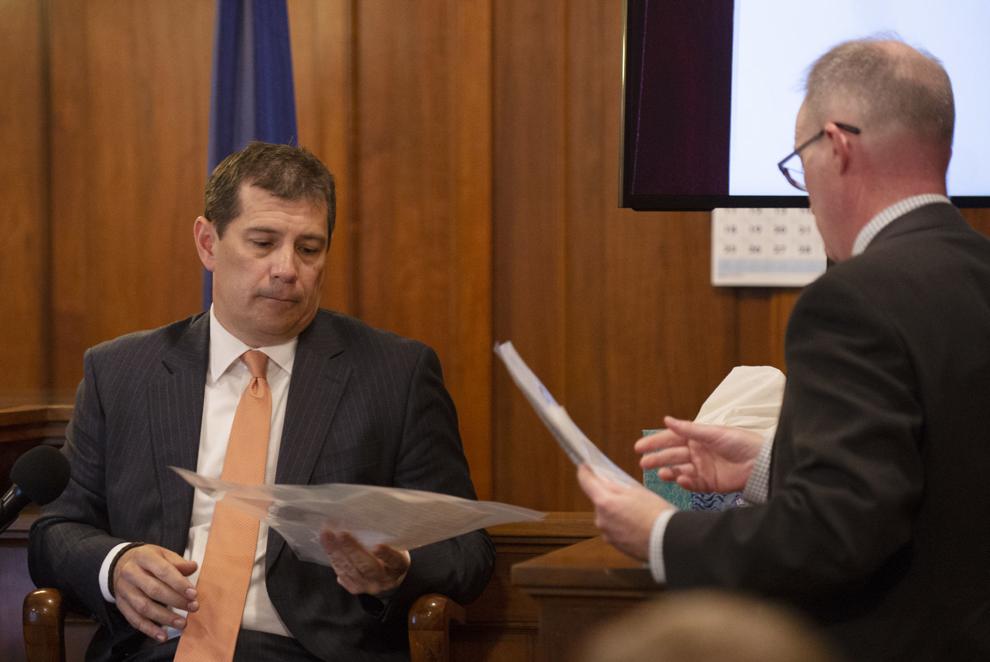 Aubrey Trail Trial, 6.28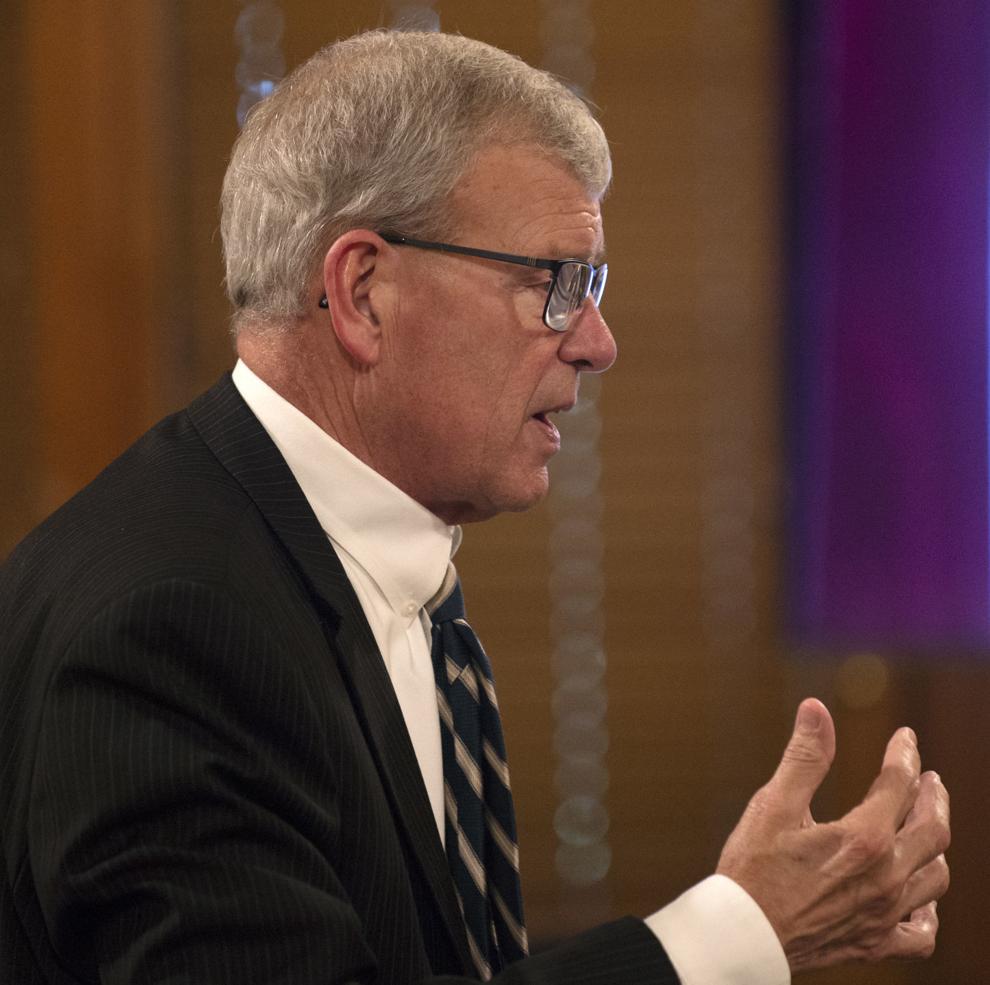 Aubrey Trail Trial, 6.28
Aubrey Trail Trial, 6.28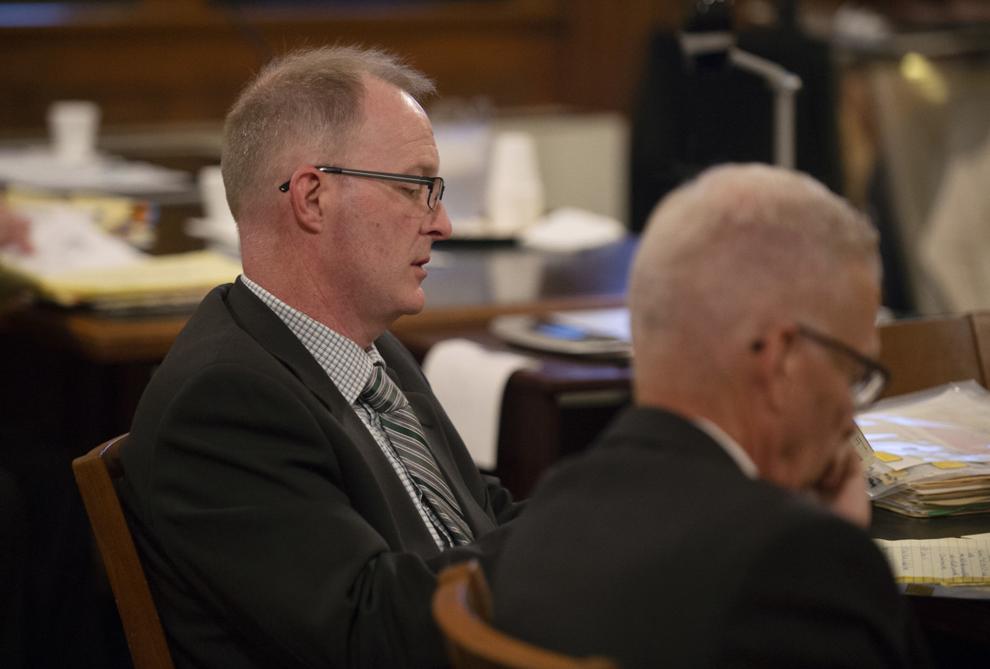 Aubrey Trail Trial, 6.28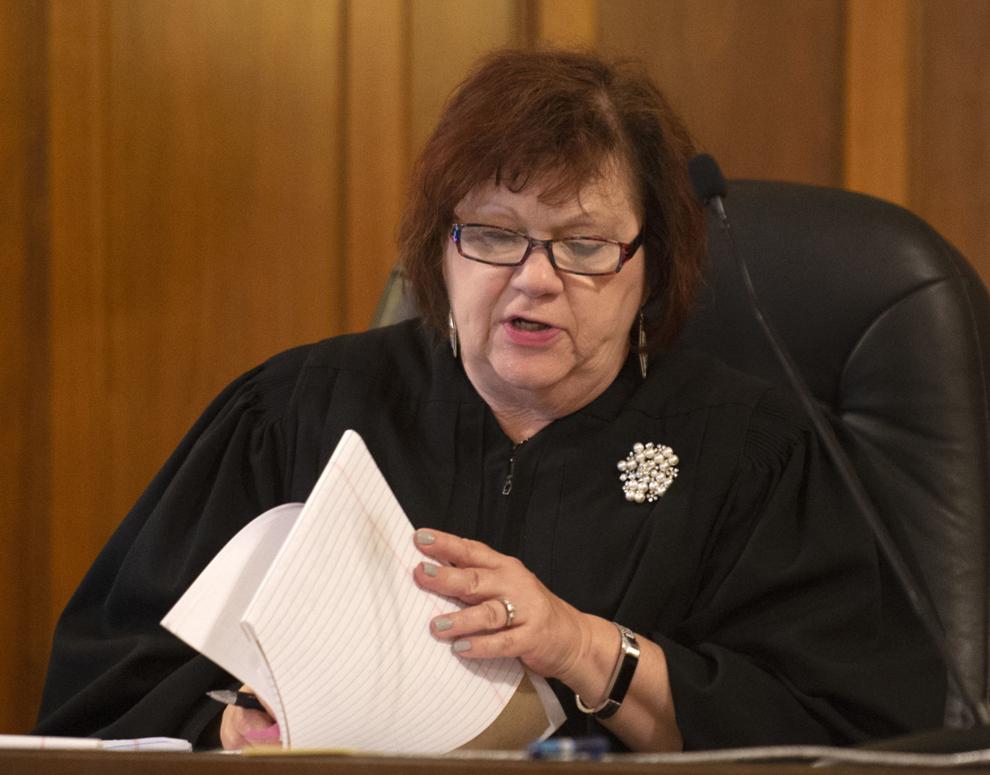 Aubrey Trail Trial, 6.28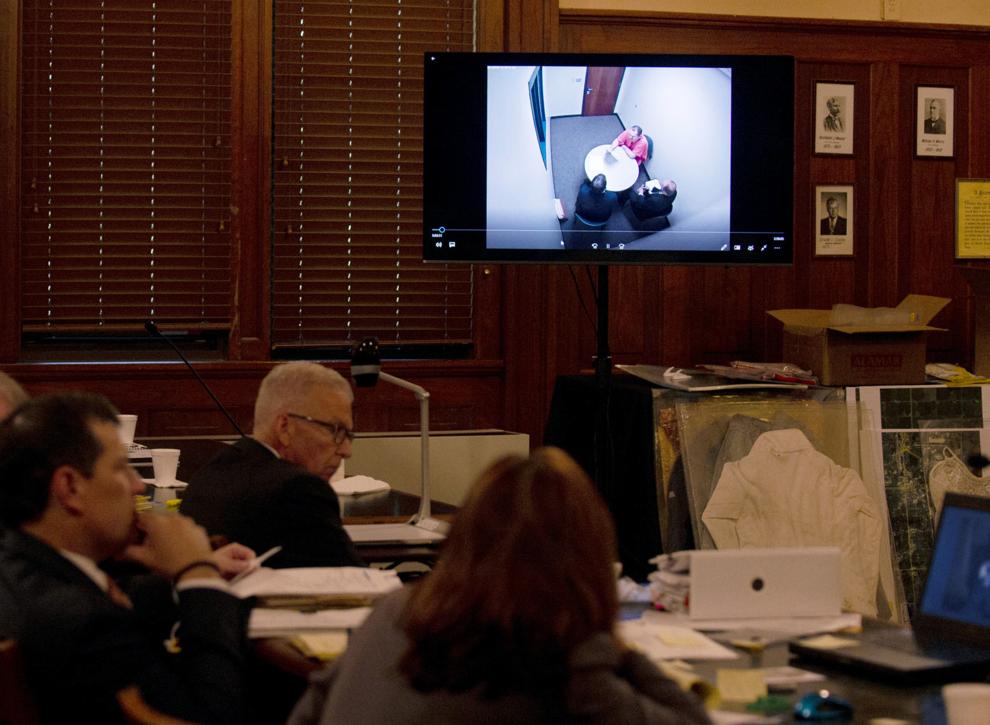 Aubrey Trail Trial, 6.28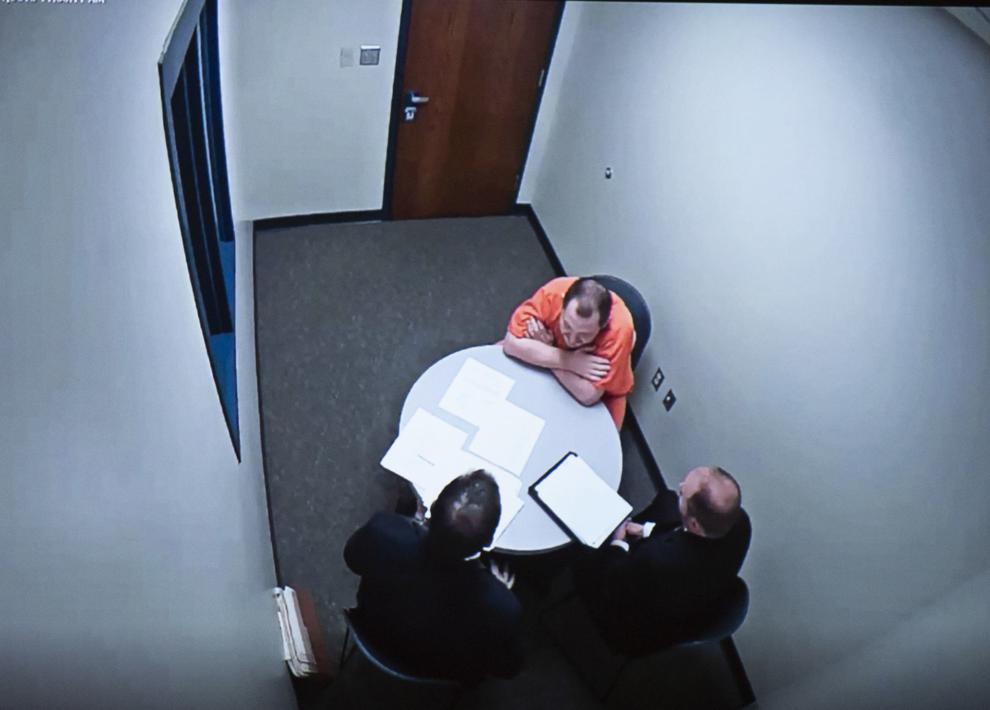 Aubrey Trail Trial, 6.28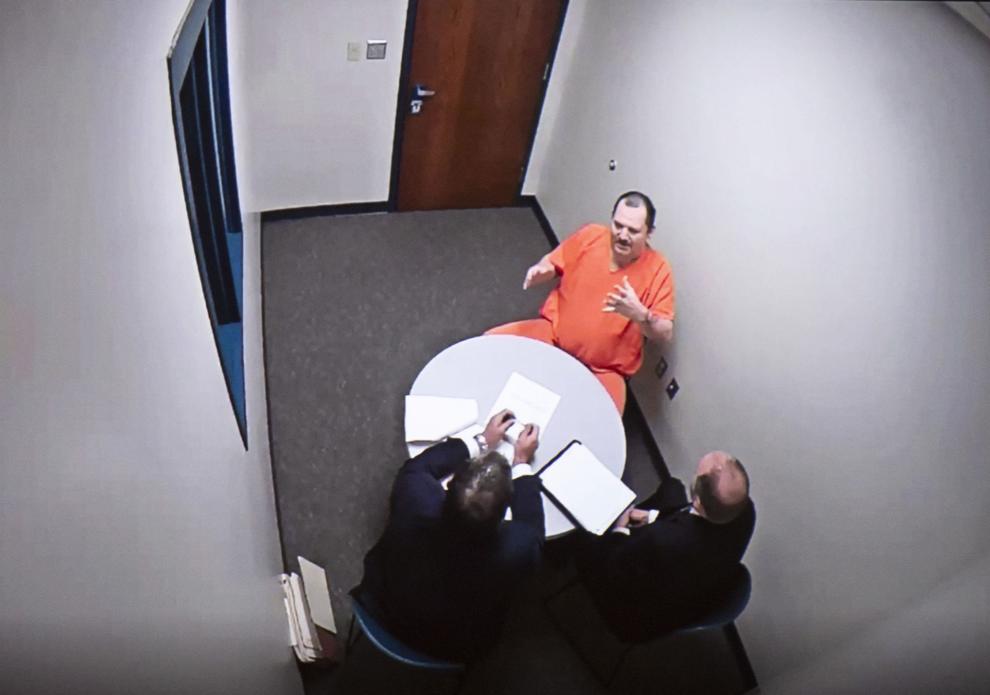 Aubrey Trail Trial, 6.28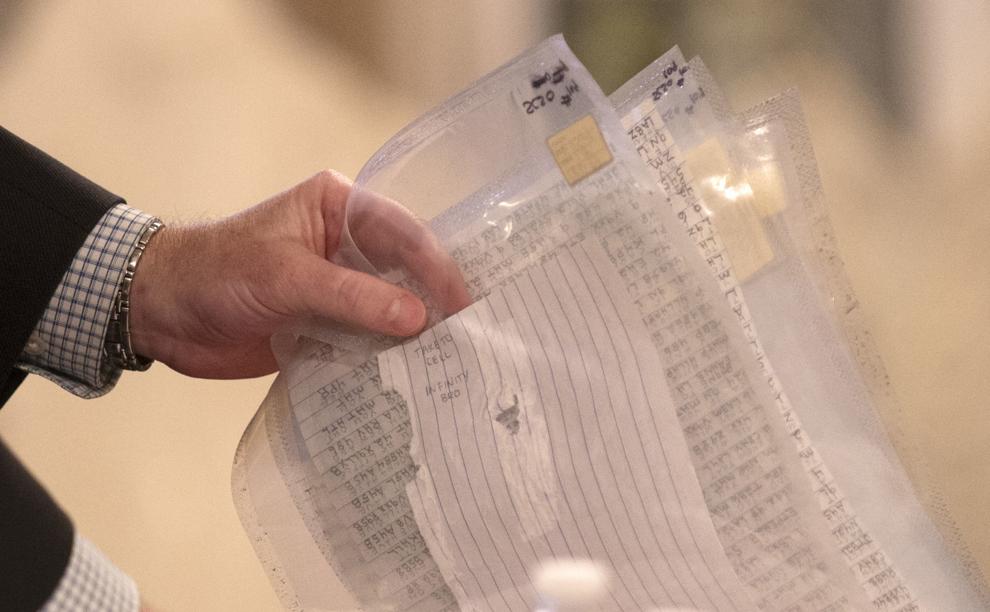 Aubrey Trail trial, 6.24.2019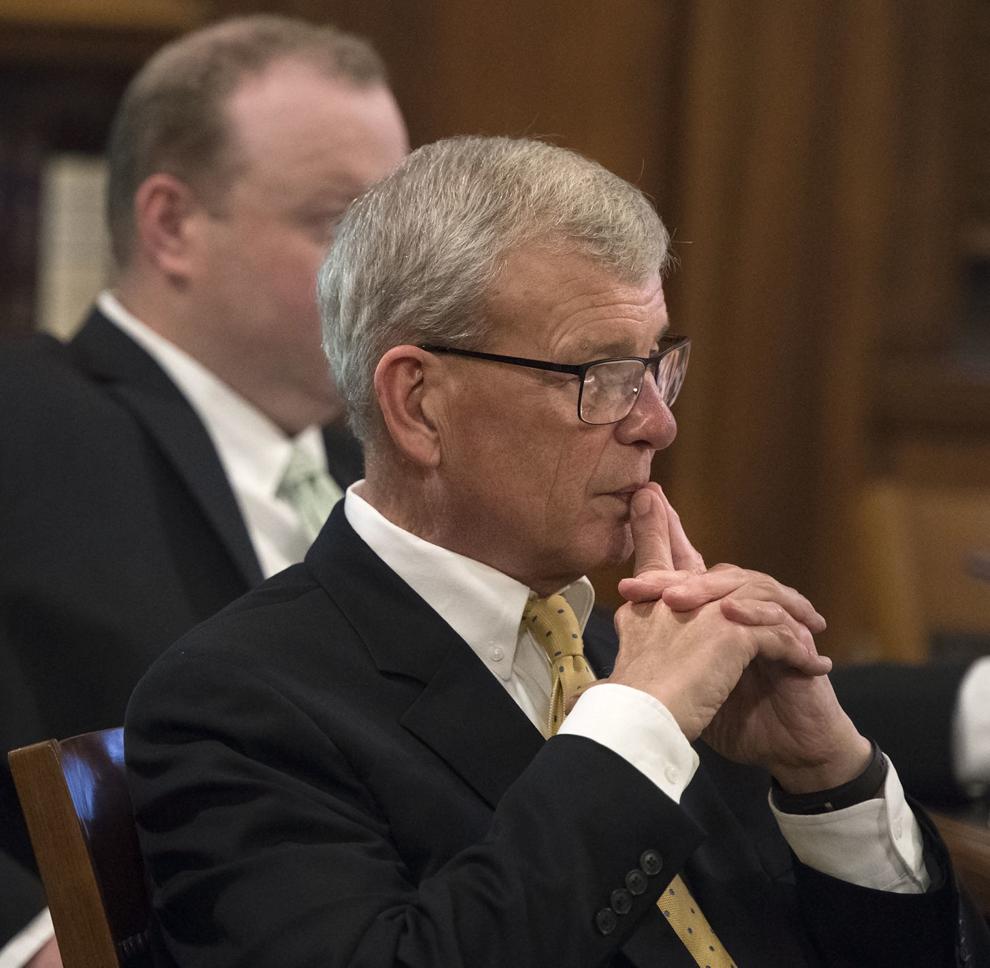 Aubrey Trail trial, 6.24.2019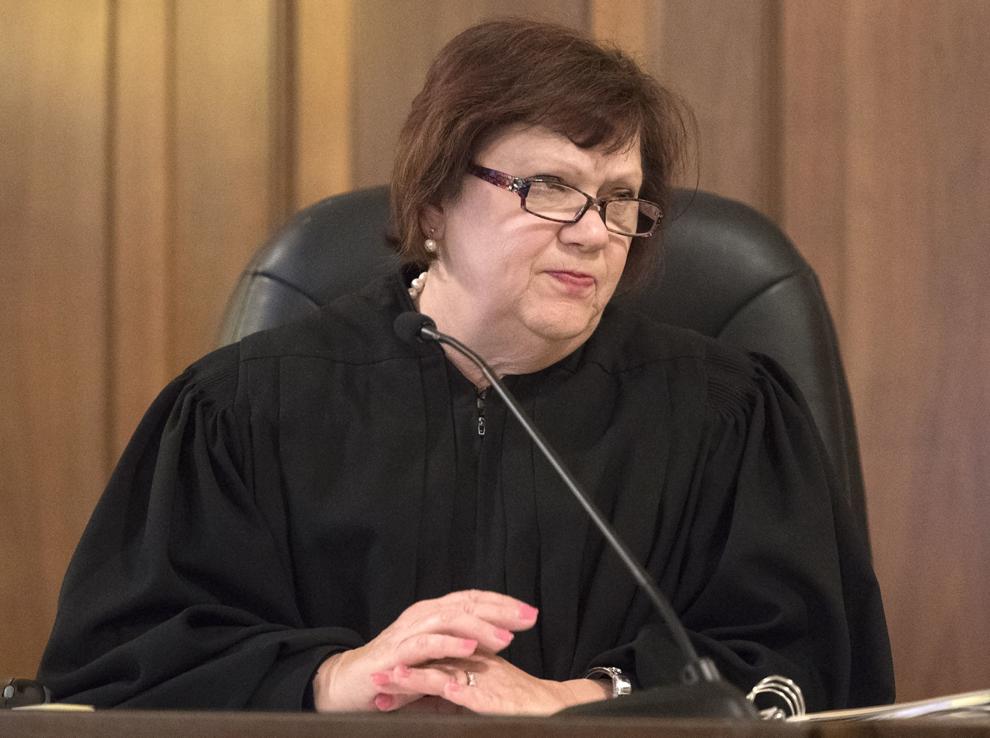 Aubrey Trail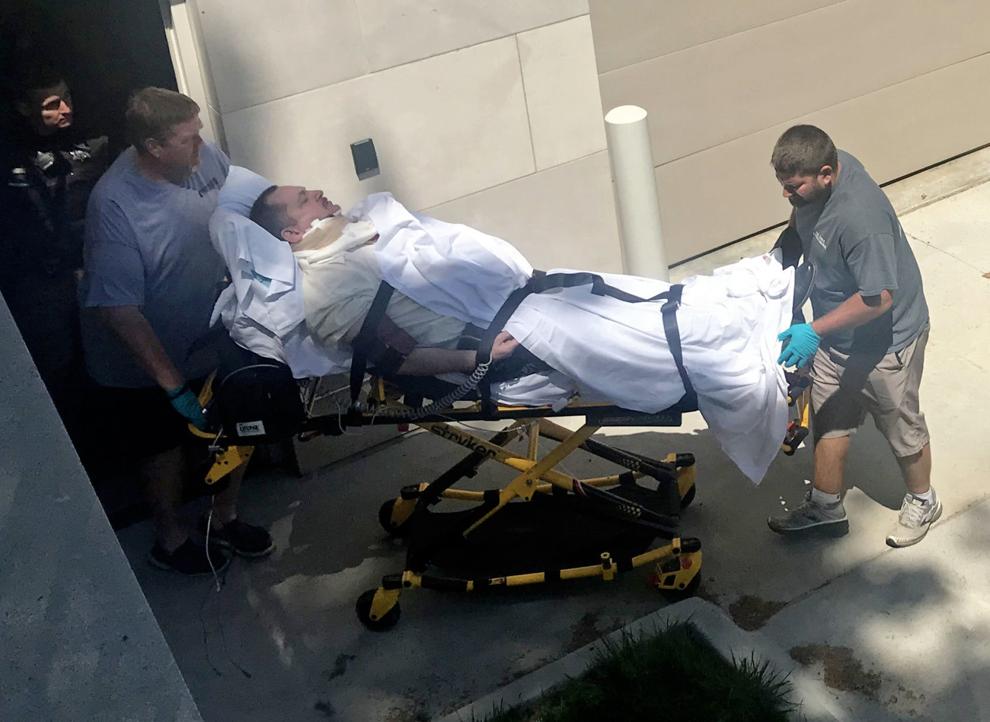 Aubrey Trail Trial, 6.18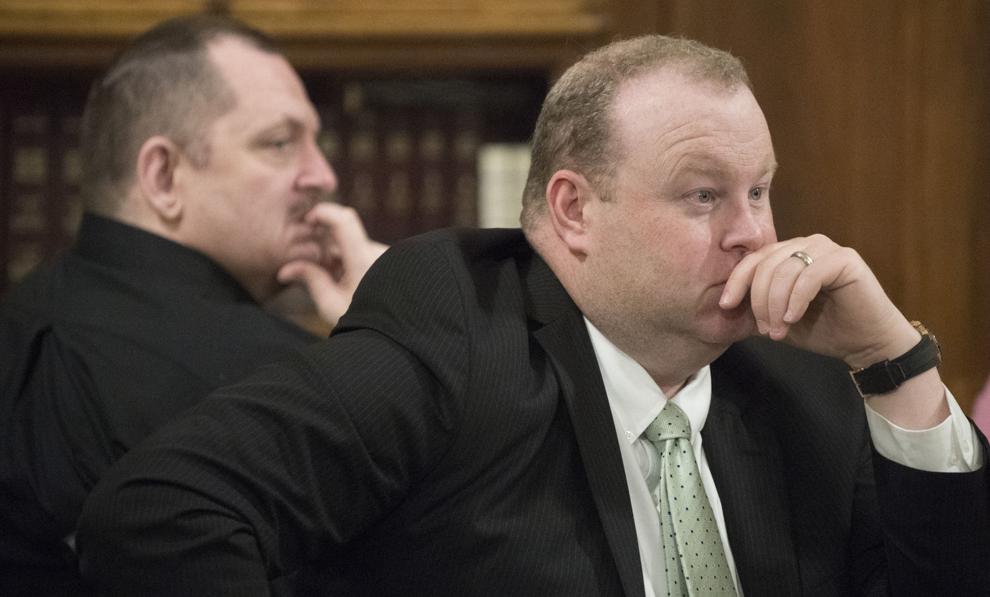 Aubrey Trail Trial, 6.18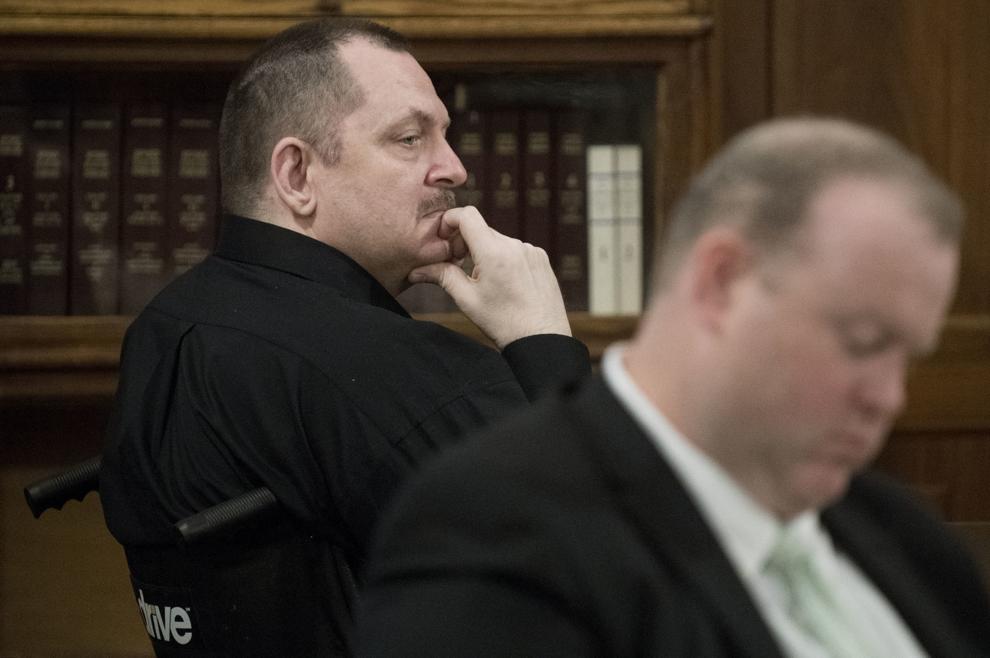 Aubrey Trail Trial, 6.18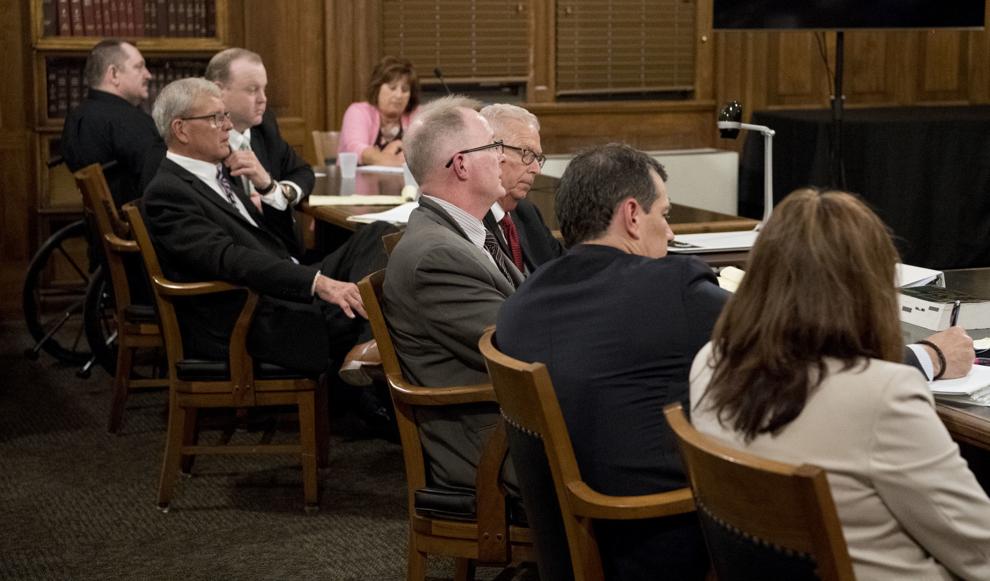 Aubrey Trail Trial, 6.18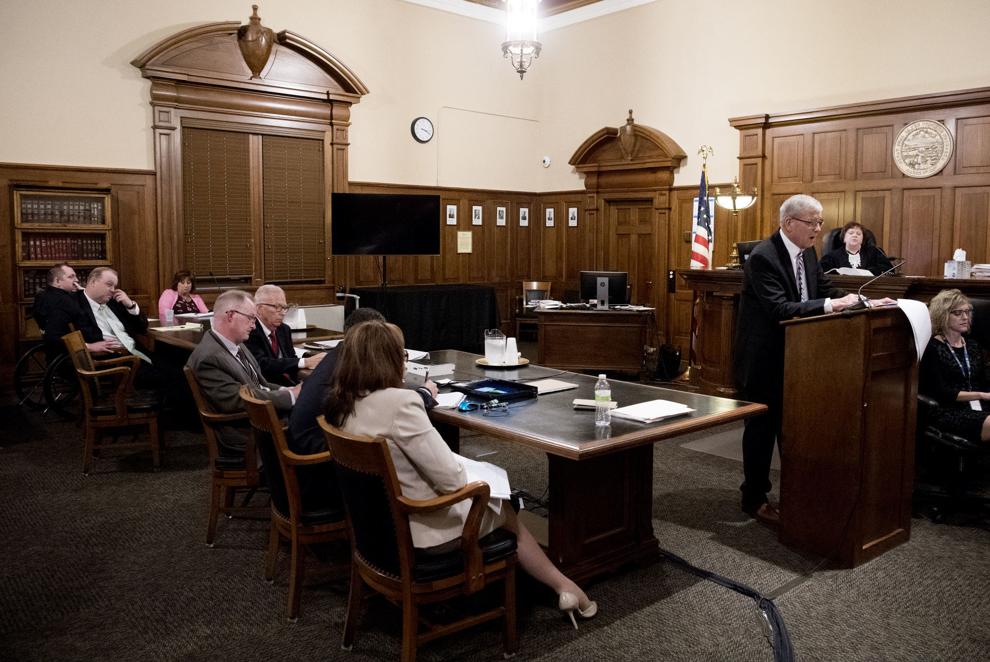 Aubrey Trail Trial, 6.18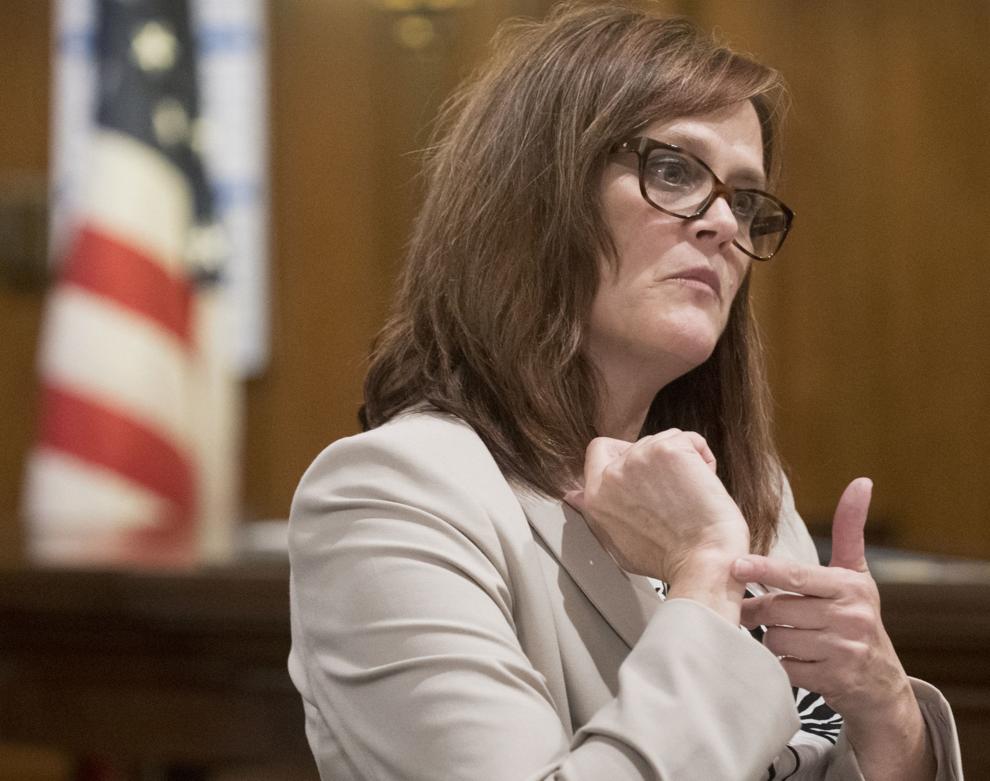 Aubrey Trail Trial, 6.18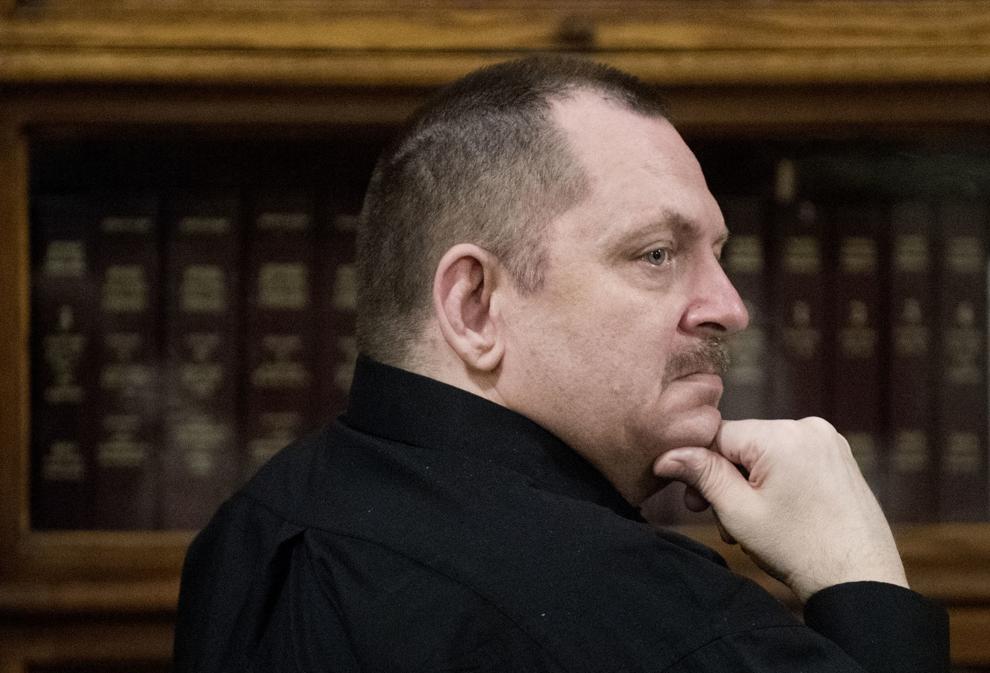 Aubrey Trail Trial, 6.18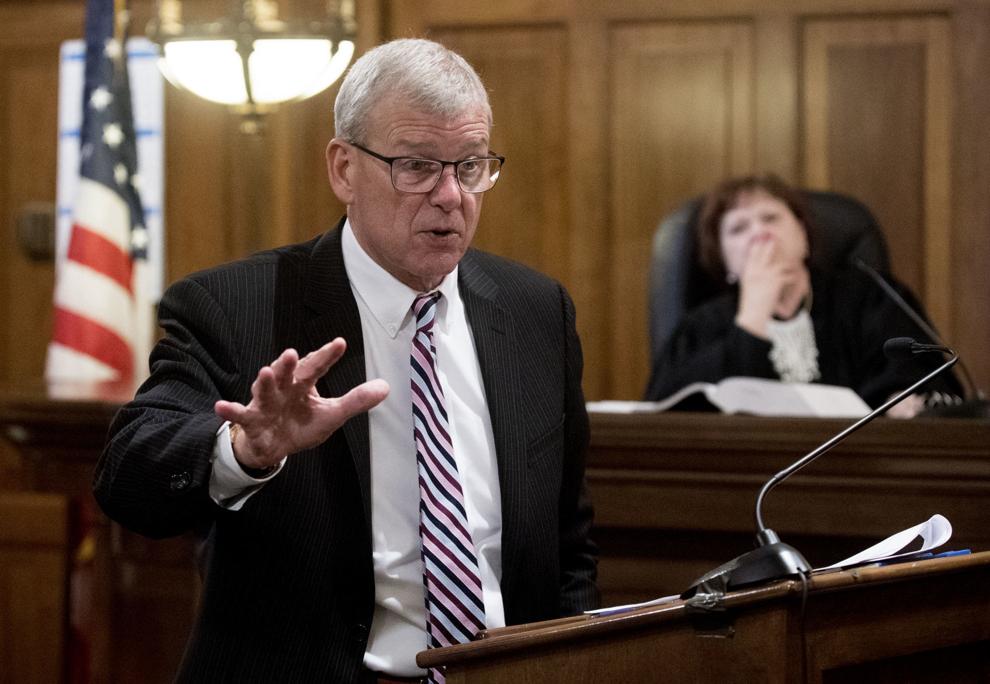 Aubrey Trail Trial, 6.18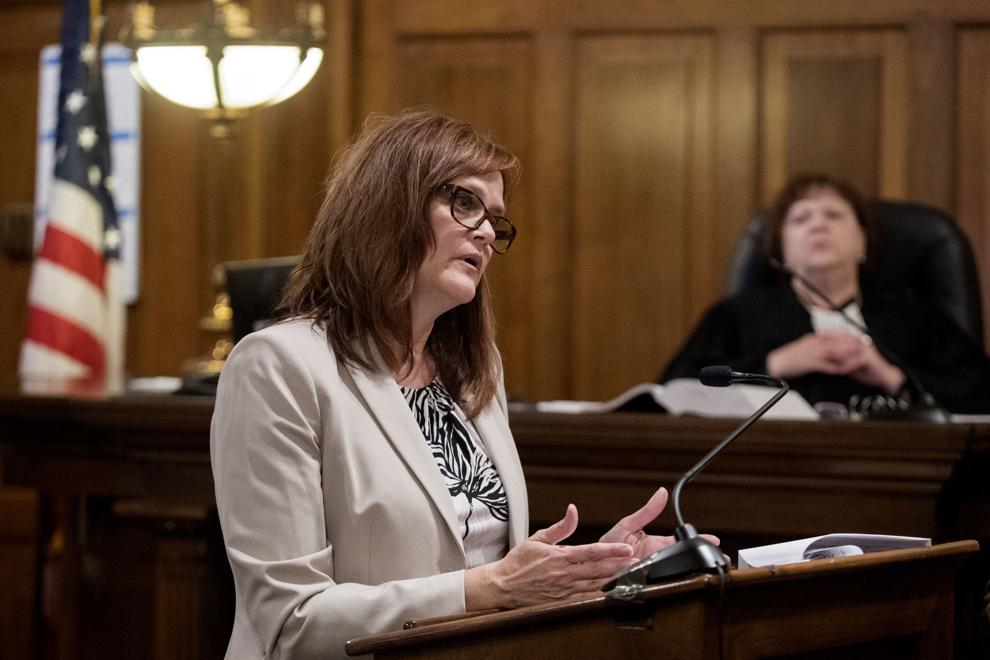 Aubrey Trail Trial, 6.18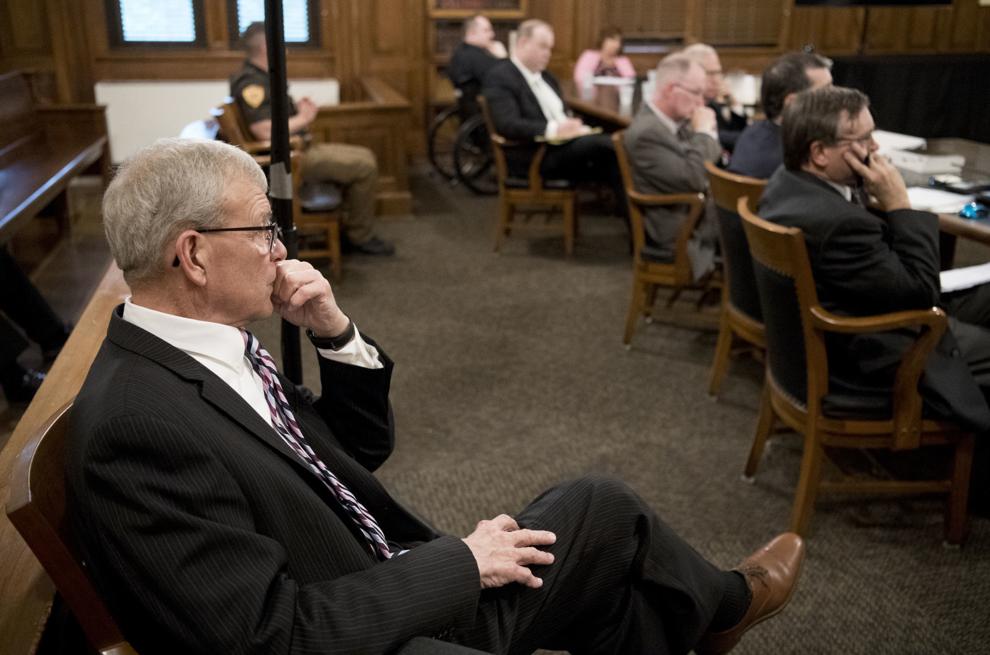 Aubrey Trail Trial, 6.18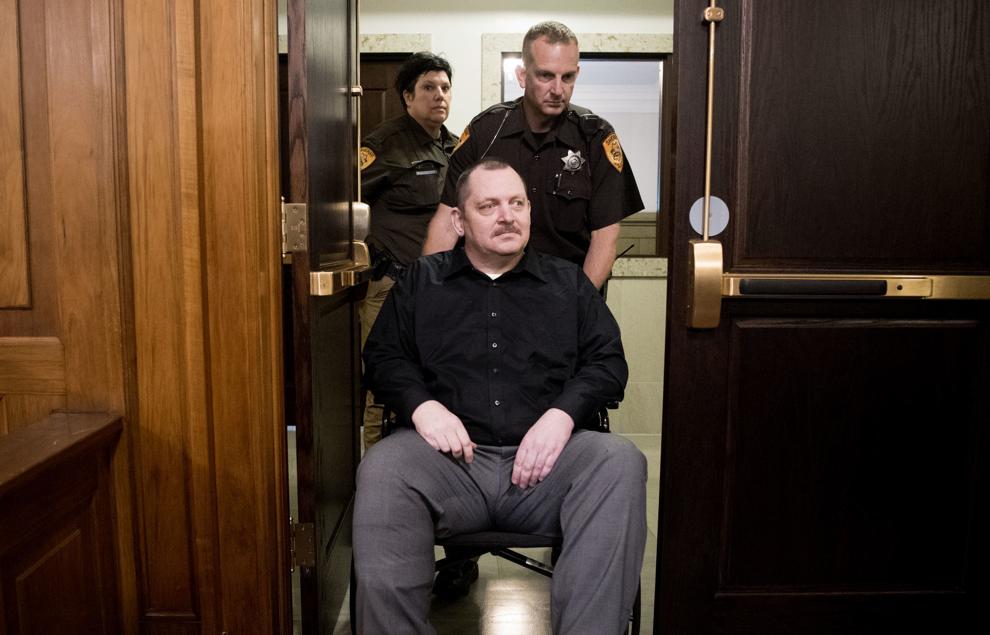 Aubrey Trail Trial, 6.18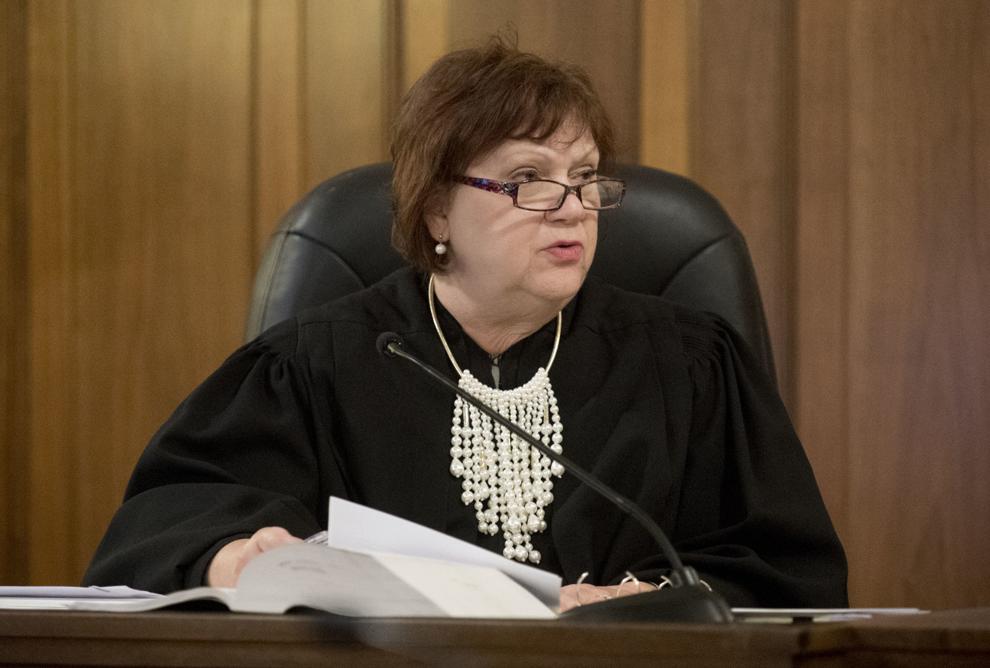 Aubrey Trail plea hearing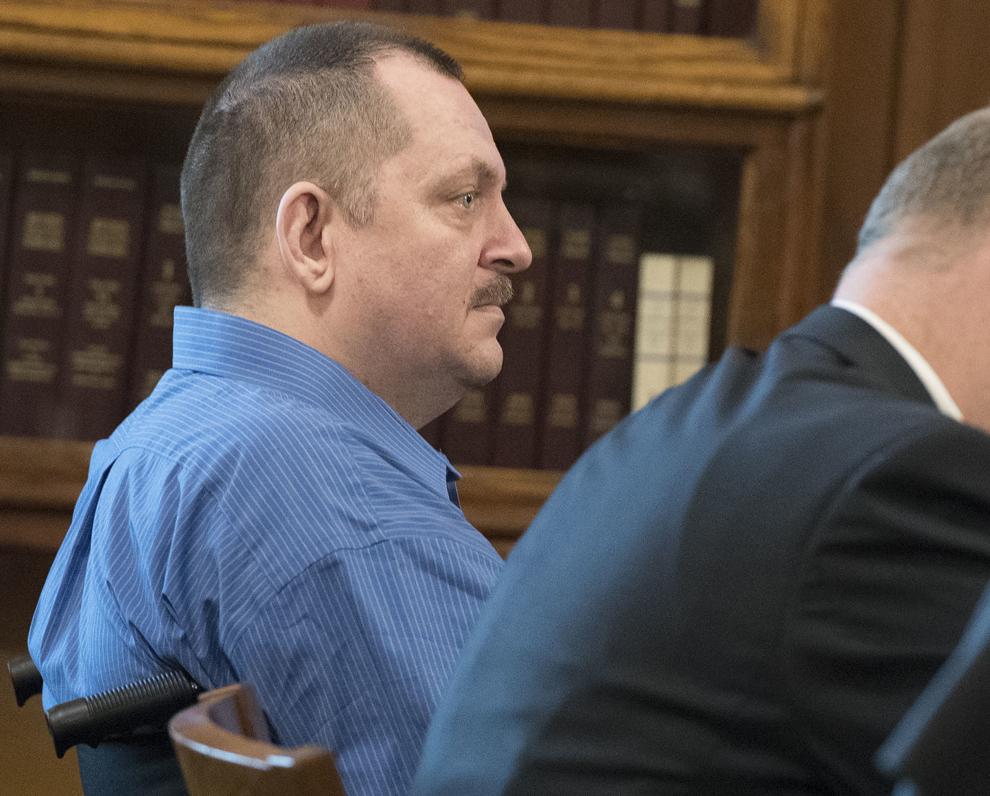 Aubrey Trail plea hearing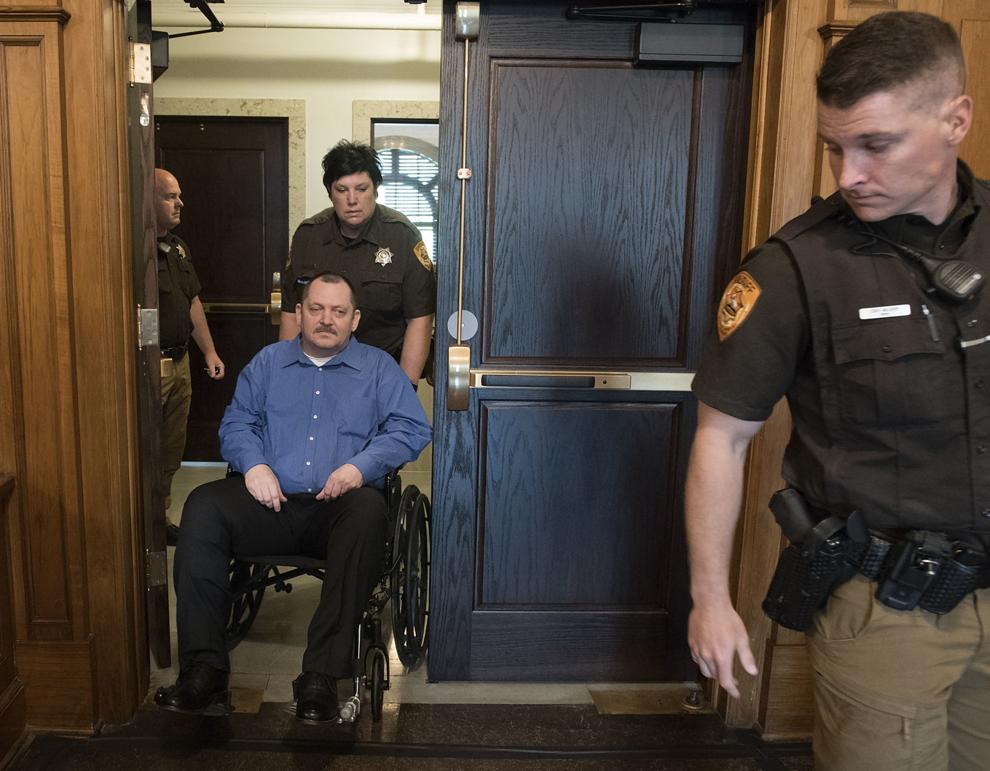 Aubrey Trail plea hearing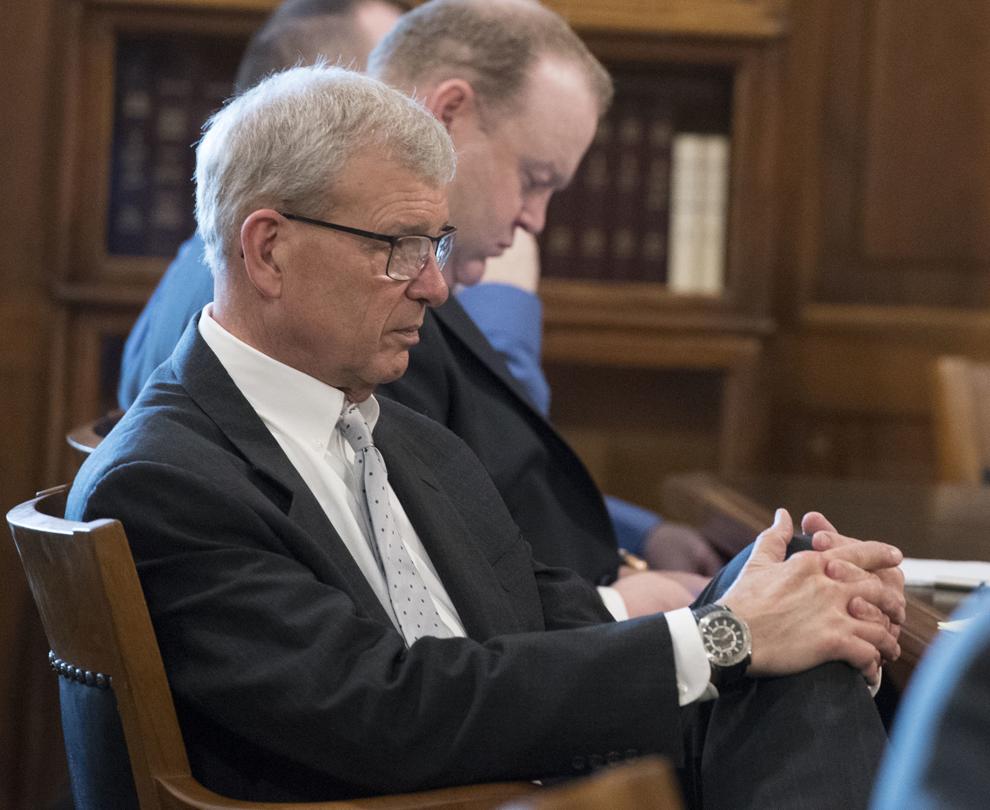 Aubrey Trail plea hearing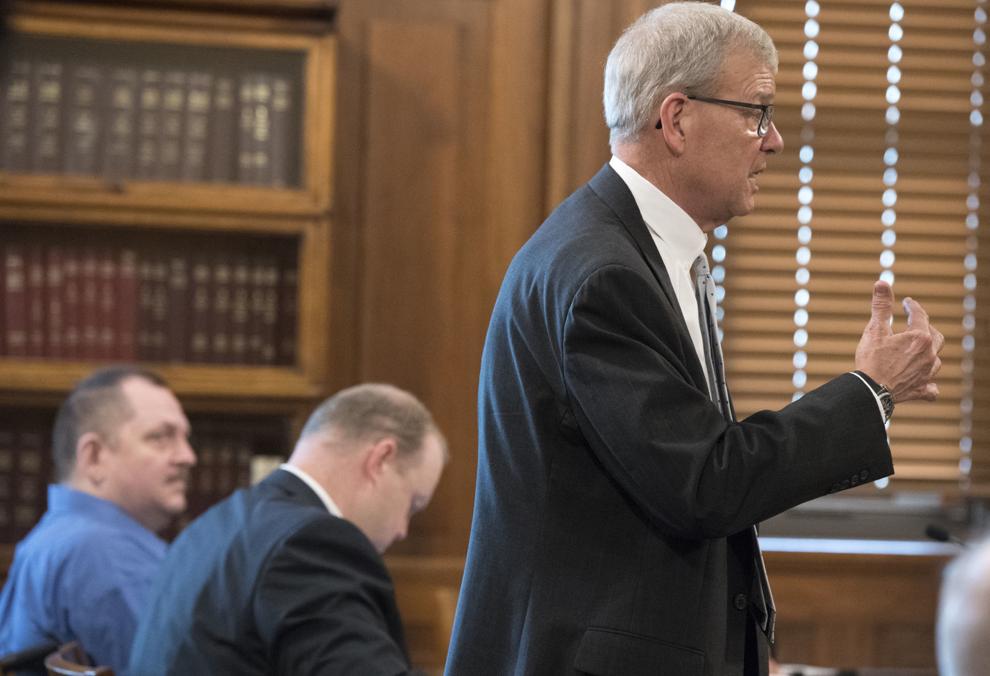 Aubrey Trail plea hearing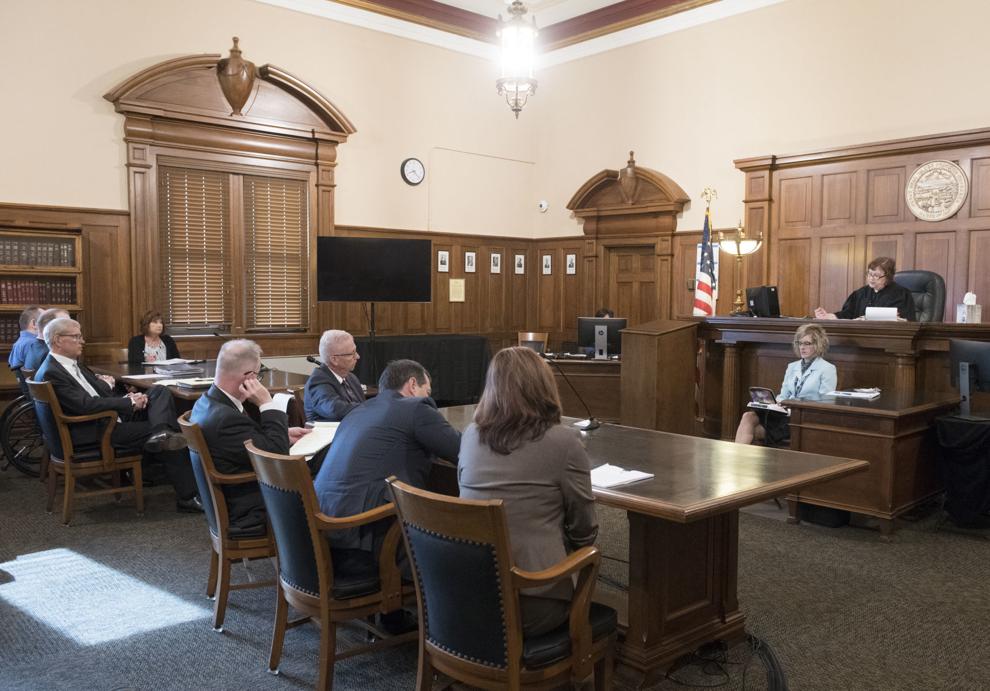 Aubrey Trail plea hearing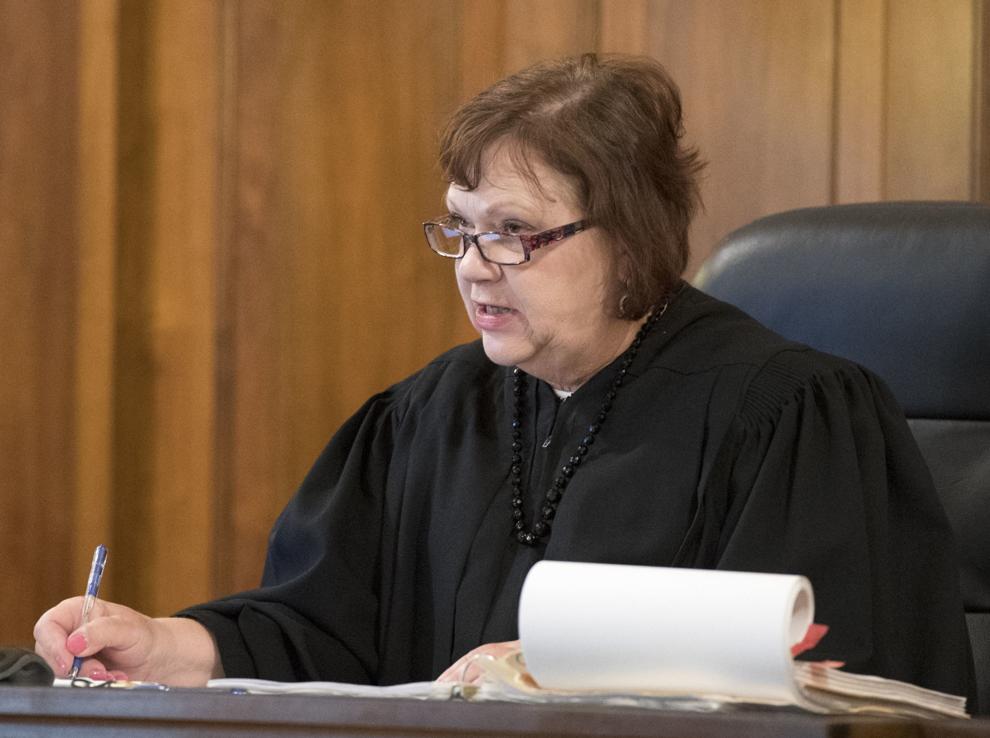 Aubrey Trail