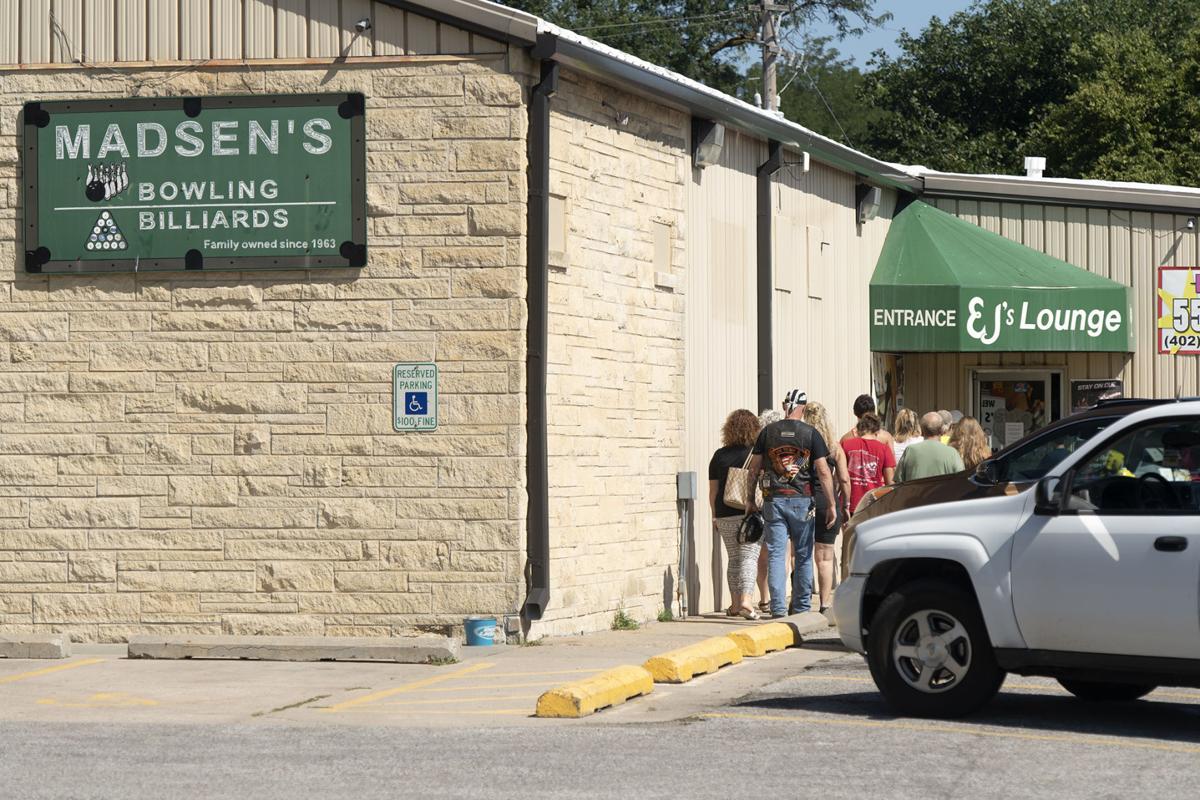 At a hearing Tuesday afternoon stemming from enforcement of Lincoln's pandemic-related health measures, the attorney representing 14 bars and lounges compared the city's mask mandate to Nazi medical experiments performed on prisoners in World War II. 
Arguing in the latest of a series of Lancaster County Court hearings, attorney Chris Ferdico cited Food and Drug Association guidance and Dr. Karl Brandt, a convicted war criminal, in the same sentence.  
"The city actually mandated these masks despite the fact that they are experimental by definition," Ferdico said. "And thus have violated not only the Food and Drug Act, but humanitarian law, which found Dr. Brandt, one of the Nazi physicians and lead defendant in the Nuremberg trials, put to death.
"If Dr. Brandt can't force people to undergo medical experimentation without voluntarily consent, I would suggest that neither can the city, the mayor or the health director." 
Judge Thomas Zimmerman oversaw the latest chapter in the case that pits the city against a group of bars accused of violating the city's directed health measures. 
Represented by Chief Prosecutor Jessica Kerkhofs, the city is pursuing 144 criminal cases against the 14 businesses — including Madsen's, The Night Before and Grata. All parties have agreed to consolidate the cases. 
The court convened Tuesday for an evidentiary hearing.
Ferdico, after pointing to a previous case involving a local dairy as the crux of the defense's argument, which questions the legal authority of the Lincoln-Lancaster County Health Department, drew the comparison to Nazi-era experiments. 
In her response, Kerkhofs rejected the legal semantics of the defense attorney's primary argument, which involves a 1960 case involving the Lincoln Dairy Co. And in responding to Ferdico's Nazi-era comparison, the prosecutor requested more time. 
"I'd ask (for) some time to respond to that argument that a mask, as ordered by this community ... violates federal law and is somehow comparable to Nazi experimentation done on people in World War II," Kerkhofs said. "And why those two things are even remotely in the same universe." 
Kerkhofs will have a week to draft her response. 
In the meantime, Zimmerman will review Kerkhofs' objections to two pieces of evidence submitted by the defense — a directed health measure from the state and an order from a previous civil court case heard in Lancaster County. The prosecutor objected to the relevance of the documents.
Zimmerman again denied a request to subpoena Mayor Leirion Gaylor Baird and Health Director Pat Lopez.